Dust off your walkman and start crimping your hair: It was '80s night on "Dancing with the Stars." It was a night of big hair and impressively even bigger scores as the good dancers continuing raising the bar with routines that were so nifty, they made the relentless assault of mullets, scrunchies and volumized nightmares watchable.
Unfortunately, the night was a little bit of a nightmare for Jesse Metcalfe, who not only took some brutal criticism from the judges on his tango – to the point that Derek Hough had to explain that they are, in fact, rooting for him – but then got the boot at the end of the night, all while wearing a bad perm wig. That's not the way even John Tucker deserves to go out – but, that being said, it was definitely his time. The actor's continued to struggle with his timing and musicality, and his footwork was routinely clompy. Add it all together, and this Hallmark actor didn't get a Hallmark ending on Monday night.
But how'd everyone else do? Whose routines were righteous and whose routines were gag-me-with-a-spoon bad? The judges had their (often incorrect) say, but how did I rank the moderately notable people stars this week? Let's run them all down.
11. Vernon Davis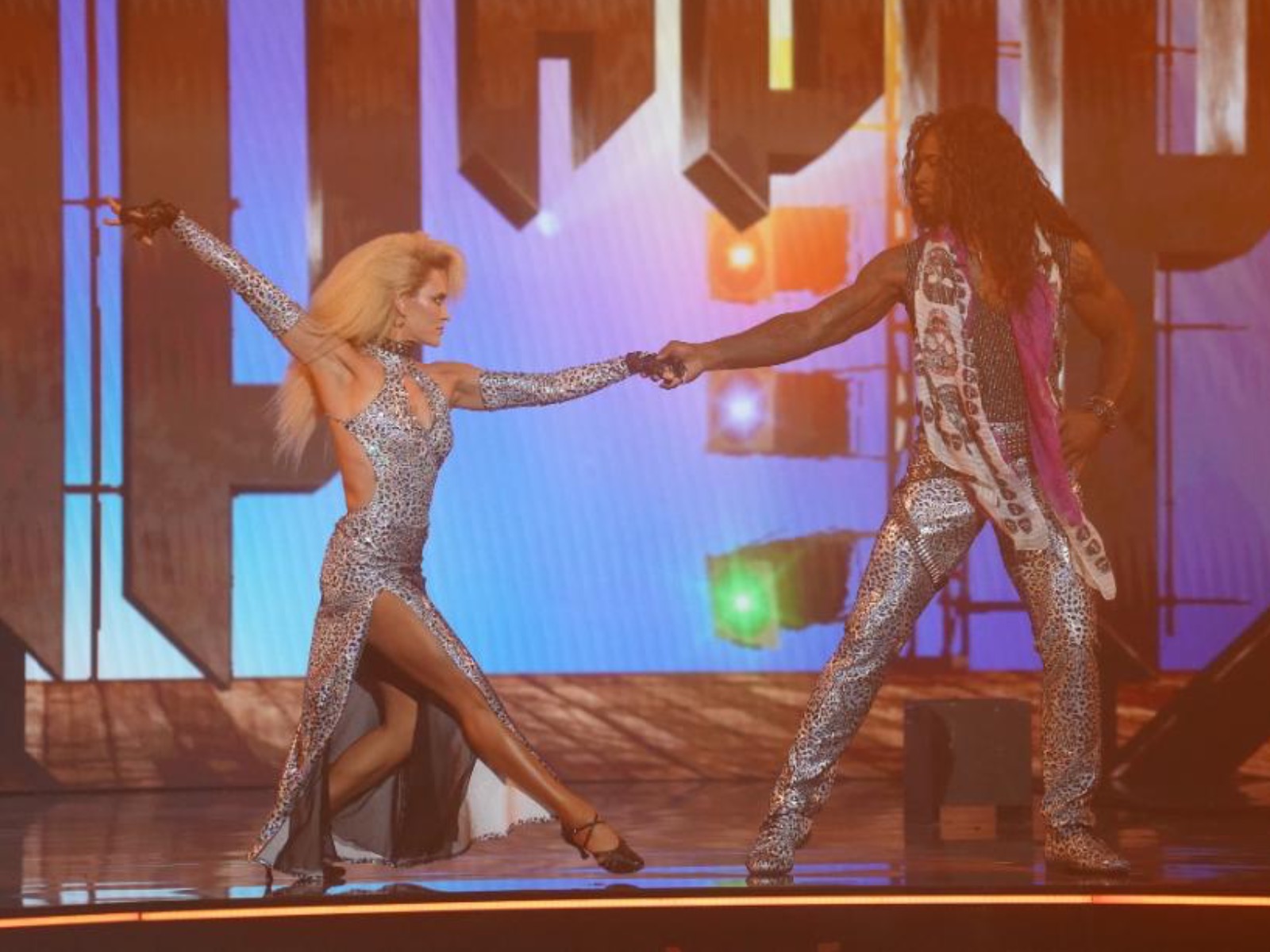 Dance: Tango
Score: 21 out of 30
Pro tip: When a judge watching your routine puts his head in his hands and hides his eyes while watching your footwork, something went REALLY wrong. That's what happened during Vernon's glam rock-themed tango, which was all rocky and no glam to the point of making Bruno visible very sad. From the beginning, the former football player looked profoundly lost (he gave one glare into the camera that I think was supposed to read intensity, but instead read sweat-drenched fear), and it didn't get much better from there, clomping with flat feet and losing the choreography and timing. And somehow he didn't get the worst score of the night! How do you send Bruno into a depressive state and not wind up at the bottom? The first of many times the judges and I didn't see eye-to-eye on the night. Maybe they were high on all the hairspray.
10. Chrishell Stouse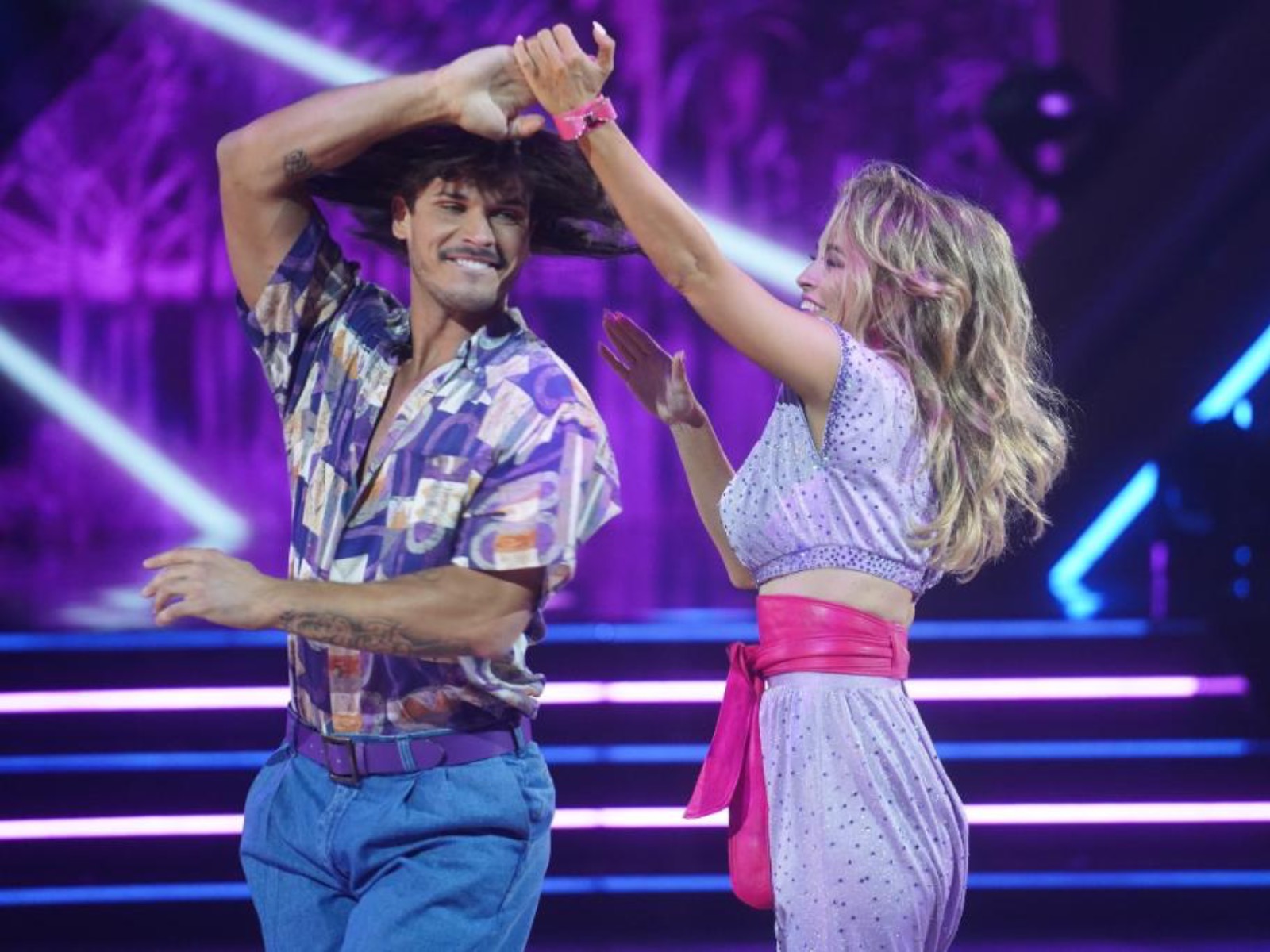 Dance: Cha cha
Score: 19 out of 30
At least the "Selling Sunset" star had fun, giddily smiling her way through a fun if technically flimsy cha cha to the tune of her favorite retro boy band, New Kids on the Block. It was a cute routine, but Chrishell's still struggling with her pigeon toes and hand placement, according to Derek. Worst of all, she's running out of worse dancers to send home before her. She won't win – but she did get a video message from all of NKOTB, so maybe she's already won.
9. Skai Jackson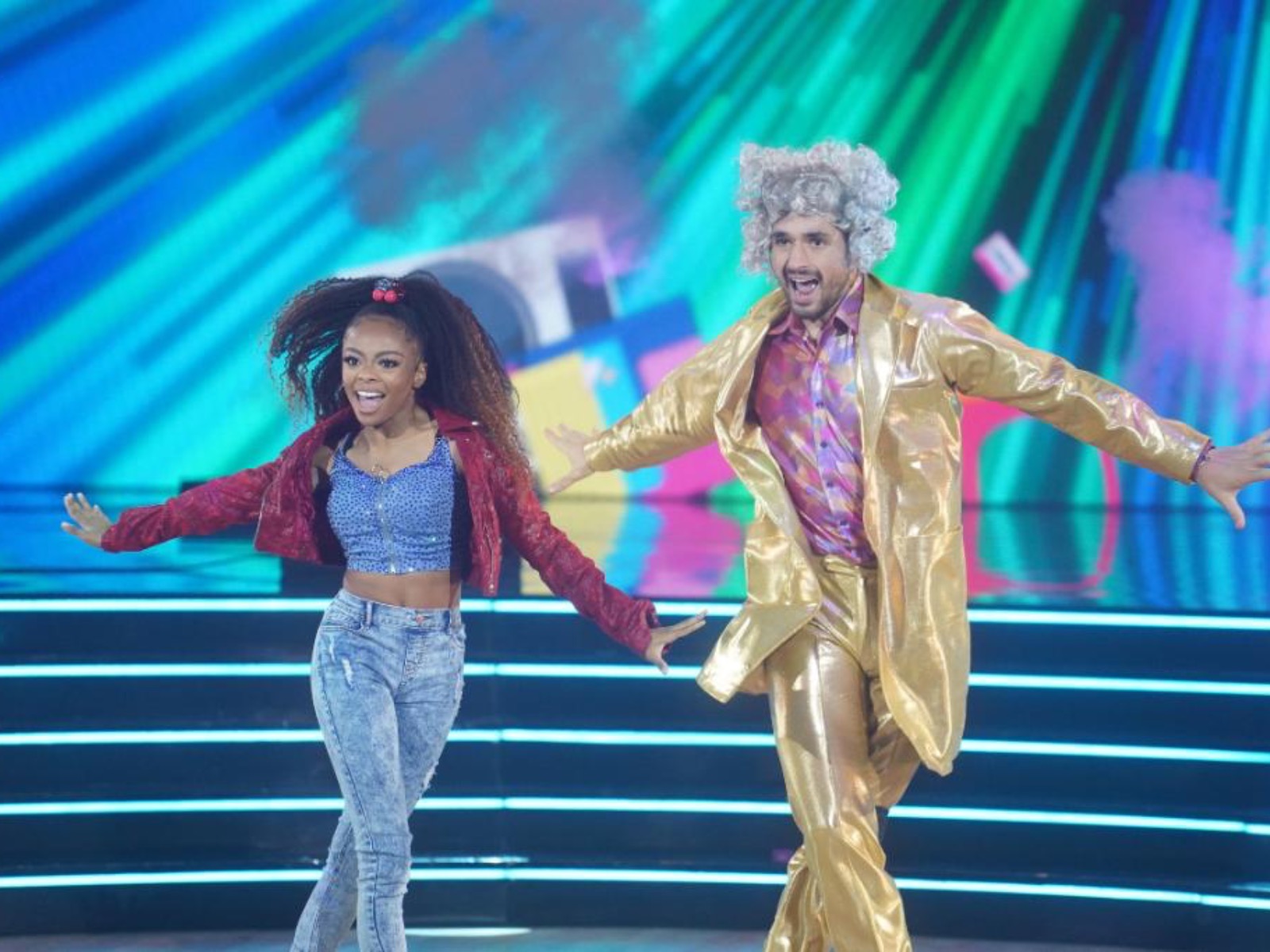 Dance: Jazz
Score: 24 out of 30
The Disney star wasn't just not born in time for the '80s; SHE WASN'T EVEN BORN IN THE NEXT DECADE EITHER! I give her zero points out of 30 for aging me like the villain who drank from the wrong Holy Grail at the end of "Indiana Jones and the Last Crusade," a movie Skai Jackson's PROBABLY NEVER EVEN HEARD OF! Sorry, really feeling the cold progress of time – and unfortunately Jackson's "Back to the Future" routine wasn't a great distraction, lacking precision and often looking stiff and uncertain, which got in the way of the dance's pure fun factor. For someone who I thought was a lock for the top three after episode one, after some notable struggles, that confident prediction's feeling as far away as the '80s.
8. Kaitlyn Bristowe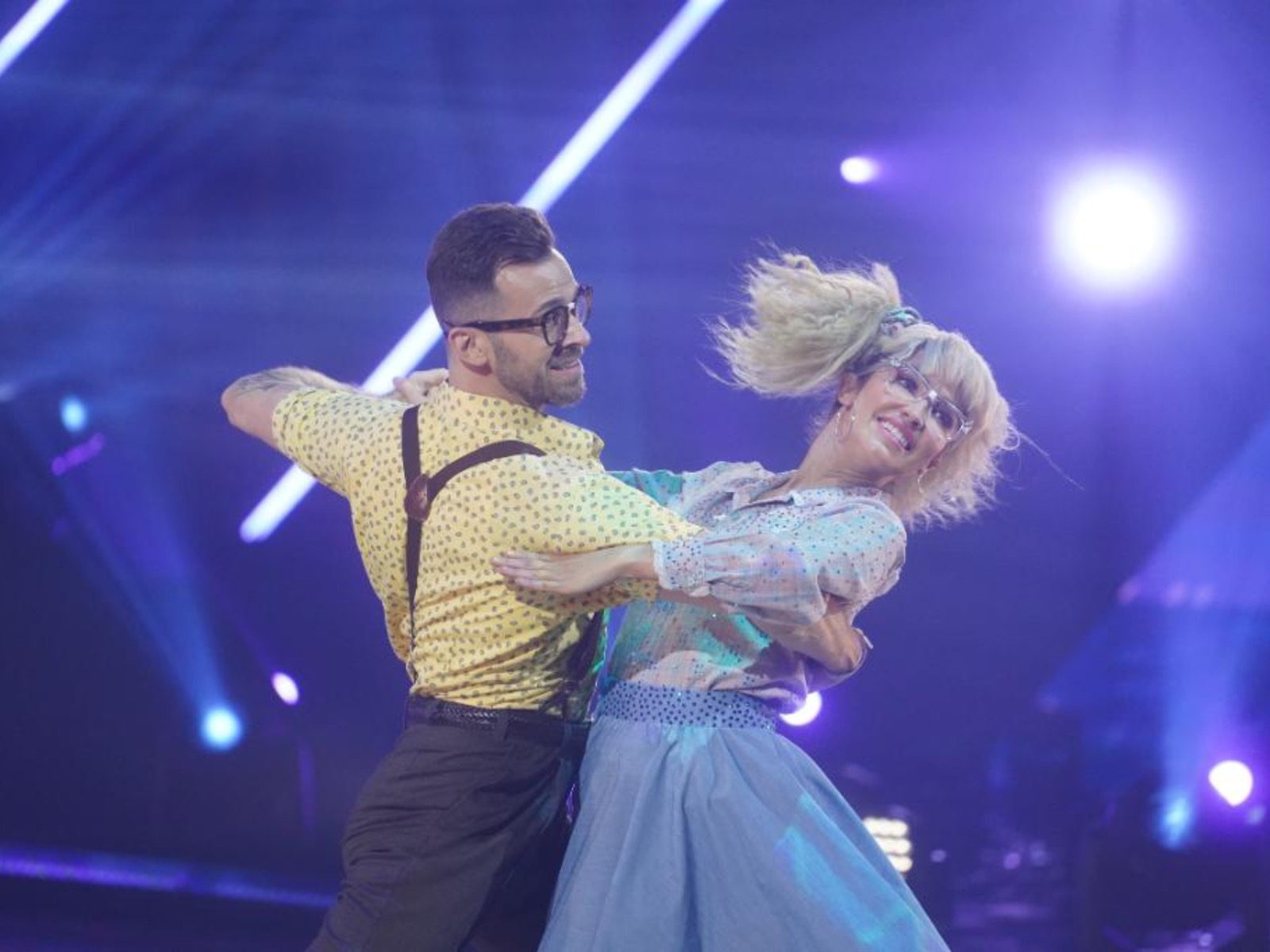 Dance: Tango
Score: 27 out of 30
Allow me to bust out my grumpy Len Goodman impression and say that I just didn't like this routine. I think the former "Bachelorette" performed it as well as possible, but the three acts of the dance – the synchonized freestyle open, the classic tango in the middle and the b-boy finale – never came together for me, and the music and '80s theme didn't do the routine any favors. It rarely felt like a tango working together with the music. The judges liked it (again, I blame the Aqua Net) and it was danced competently, but I thought it was neither radical nor righteous.
7. Justina Machado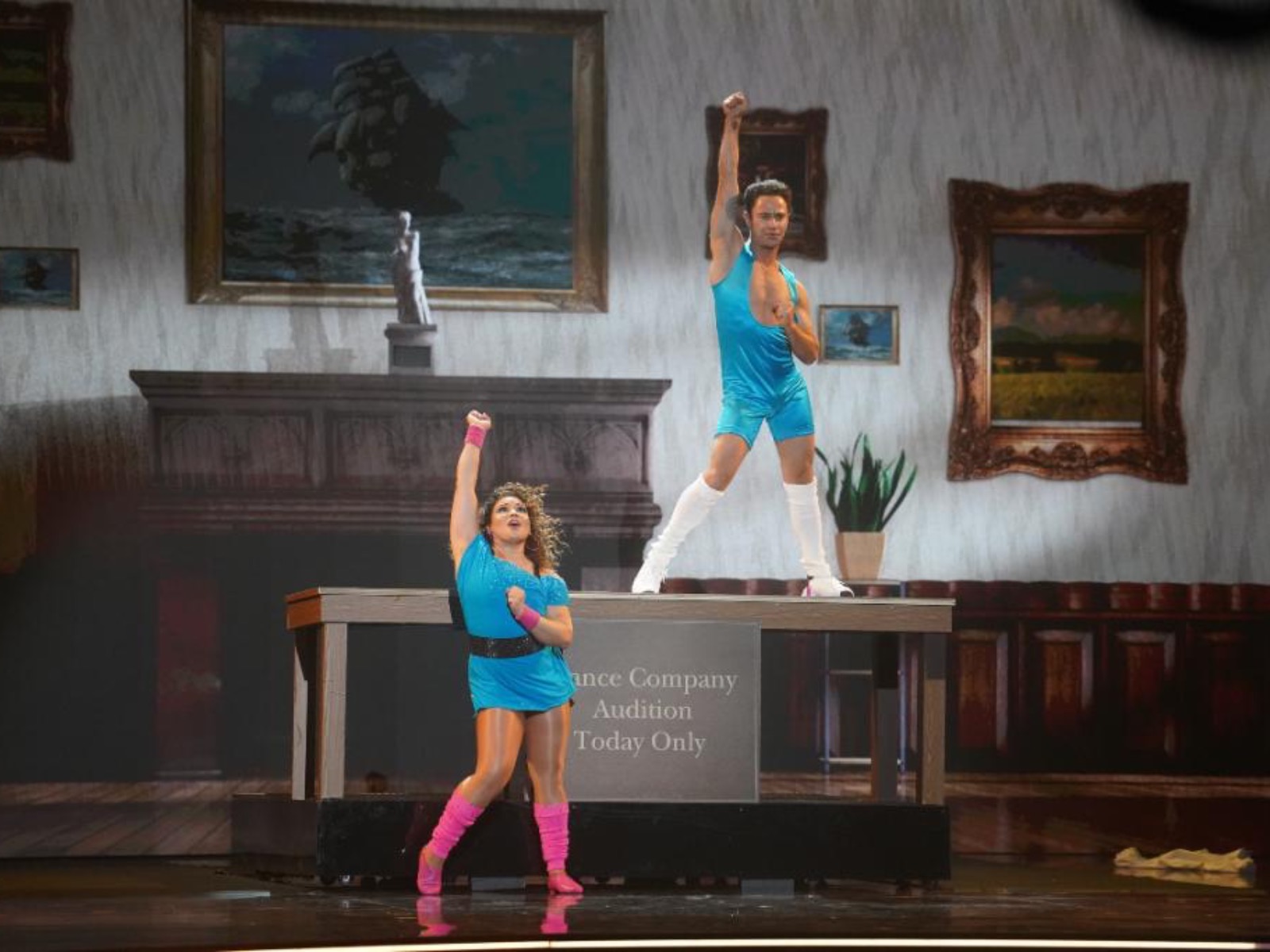 Dance: Jazz
Score: 24 out of 30
I'm a little alarmed by how low I have Justina and her "Flashdance"-inspired jazz number – complete with a literal dousing – but I think it says more about how good everyone else did Monday night than what it says about any drop in quality from her. Her jazz routine, the show's opener, was chipper and fun, with lots of amusing choreography – including a lot of those synchronized exercise moves that are so kitschily awesome. (Is "kitschily" a word? I deem it so!) In the end, it was very entertaining and very '80s – and plus, she got soaked for our amusementt. You can't send her home after that commitment to the bit.
6. Jeannie Mai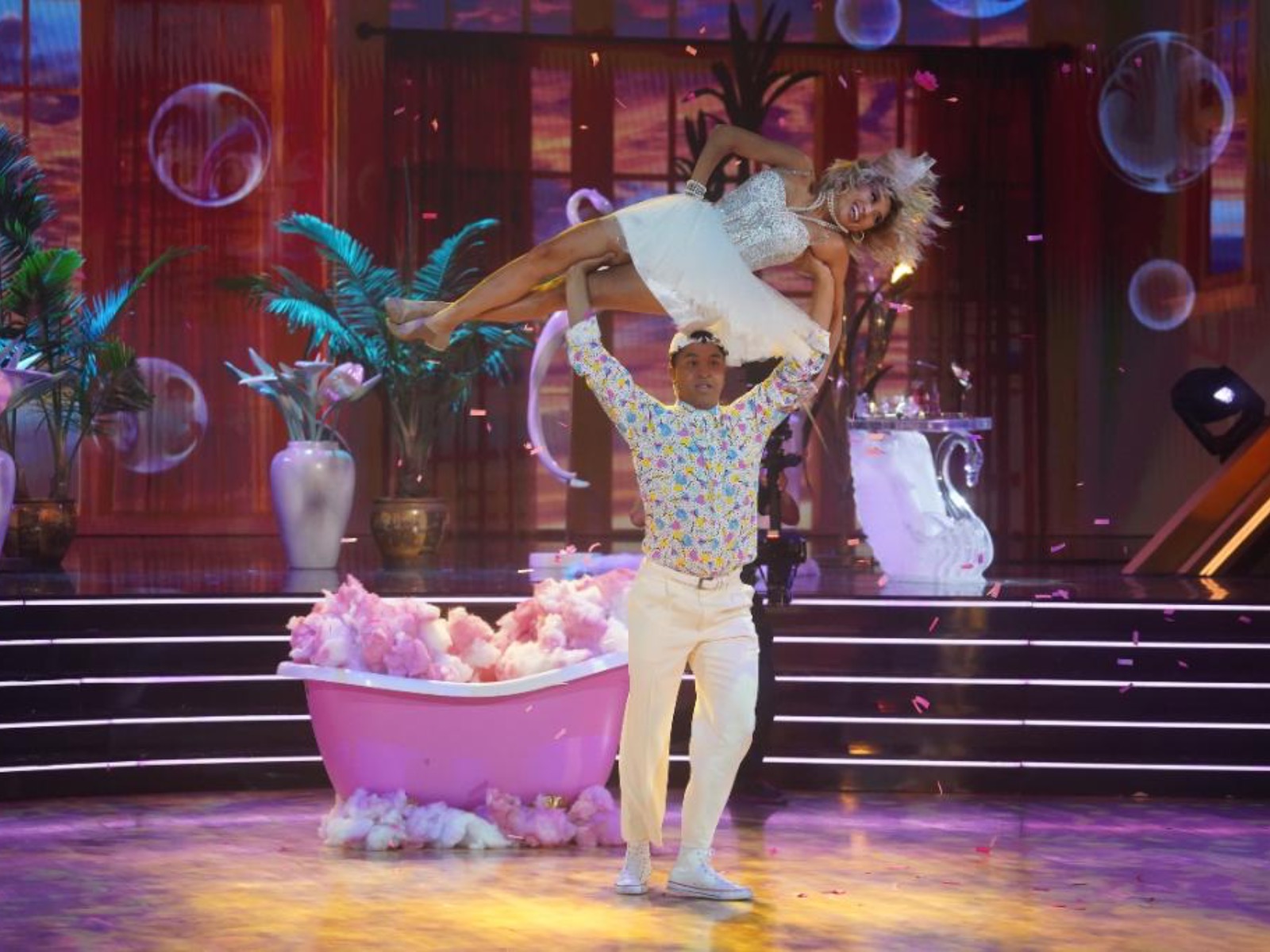 Dance: Jazz
Score: 24 out off 30
For someone who I literally never heard of and didn't even know existed before this show (my apologies, "Holey Moley"), Jeannie Mai has quickly become one of my favorite cast members this season. Each week she has a new fun segment (this week, we learned that she was adorably a wedding singer with her mom) and every routine is so peppy and fun – and '80s night was no different with her Madonna tribute of a jazz dance. I don't know how intense or difficult the routine was (jazz tends to be a real vague genre on "Dancing with the Stars," open to the celebs just having fun in rhythm), but I know I – and the judges – enjoyed watching it.
5. Monica Aldama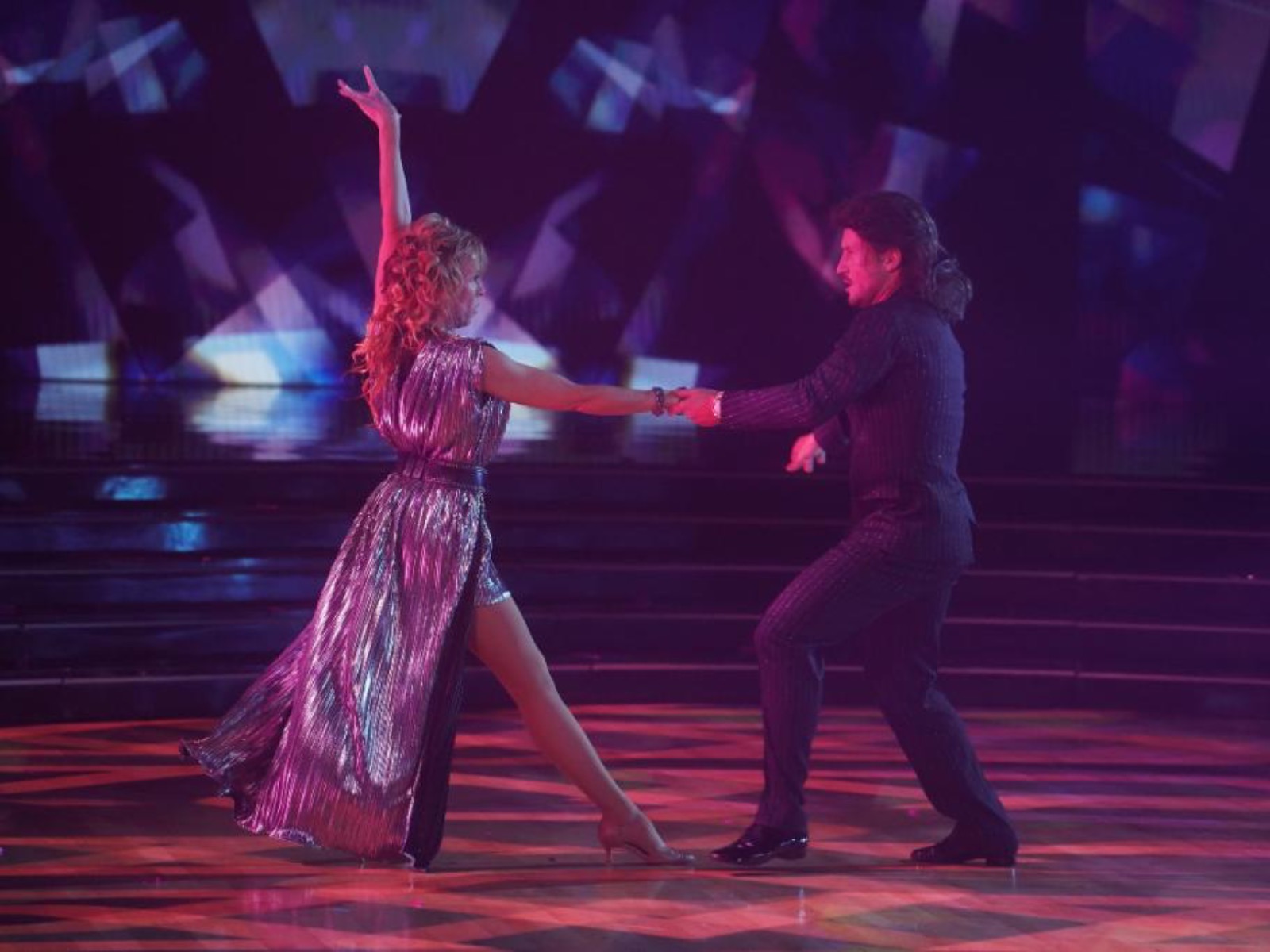 Dance: Tango
Score: 26 out of 30
A week after surviving elimination, then facing elimination, then officially surviving for real – all in about two heart attack-inducing minutes – the cheerleading coach clearly didn't want to back down there again this week, busting out what I'd call her best dance of the season so far with an intense tango to the tune of "Tainted Love." Sure, there was some hunchy posture according to Bruno, but the steps were solid, and on a night where everyone else's routines went more for entertainment value than technical level, Aldama's dance was probably one of the hardest and most content-rich on the night. It was a meaty and substantial number that had non one asking "Where's the beef?" (See, I can make forced and questionable '80s references, too!)
4. Nelly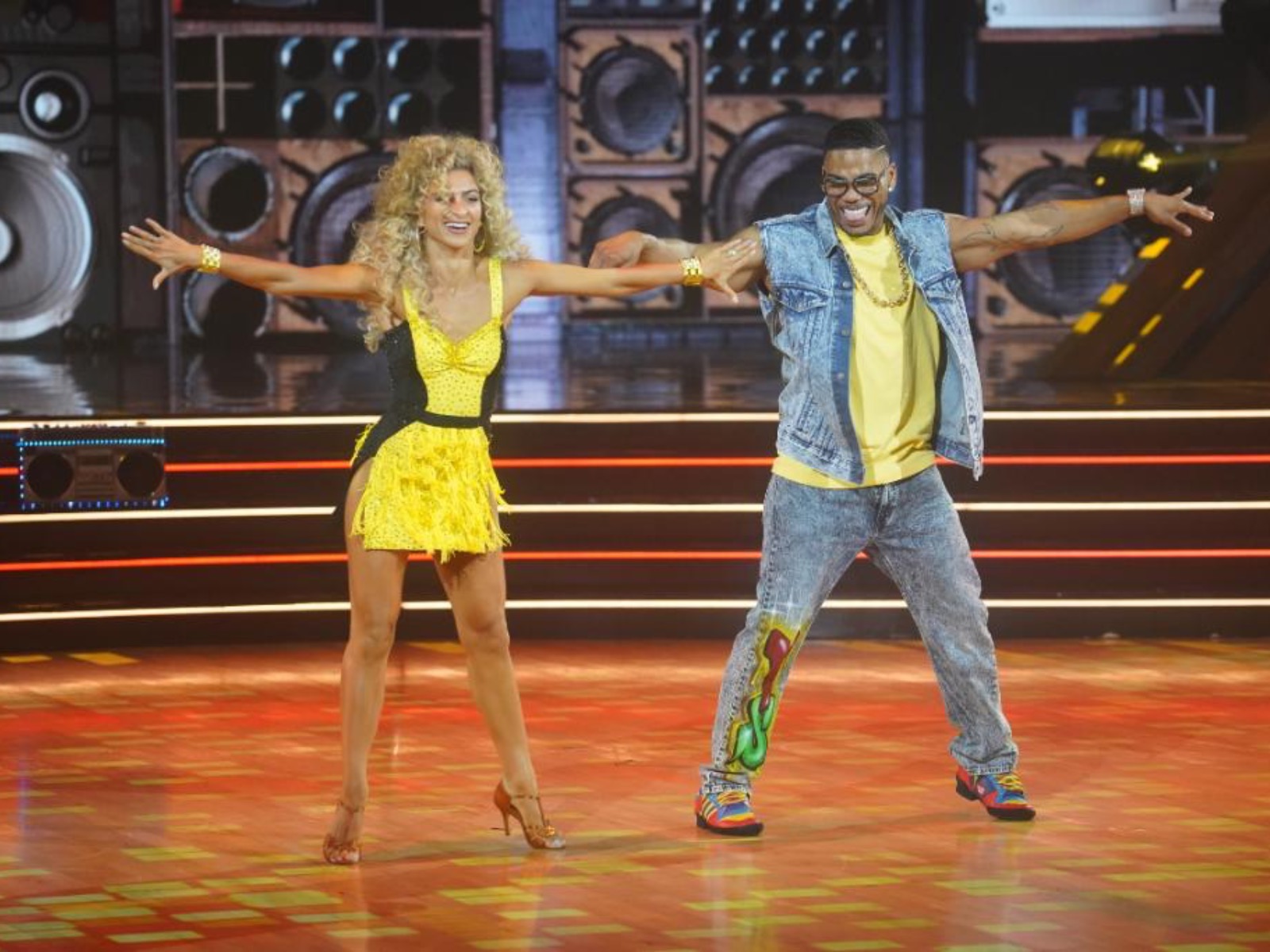 Dance: Samba
Score: 24 out of 30
The rapper's samba maybe wasn't the technically best routine of the night, but it was my favorite routine of the night, a fully charming dance with a lot of bounce and relaxed freedom, playing within the rhythm of the music and bringing his own movement and soul. Plus, for the first time in a few weeks, he was smiling while dancing instead of looking paralyzed in fear. In the end, this was a perfect wedding samba – the kind of dance you see people perform on the floor at a special event and maybe it wasn't perfect, but they look so free and loose doing it that you can tell they're just feeling the music and living for the moment. Also, congratulations to Nelly on what has to be the first reference to the esteemed "Porky's" trilogy on "Dancing with the Stars" history.
3. Nev Schulman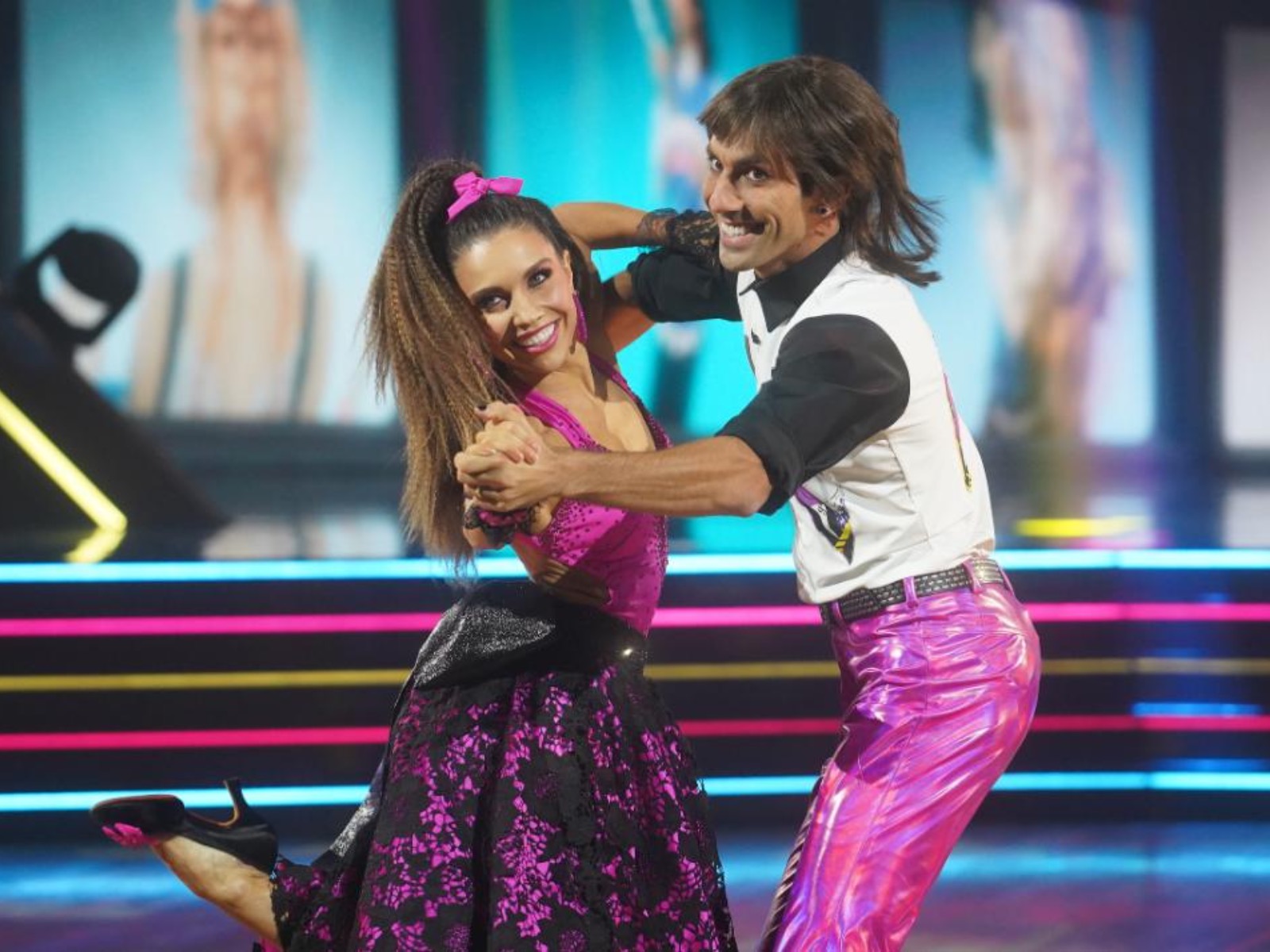 Dance: Quickstep
Score: 26 out of 30
Maybe it's because almost everybody was on their A-game for '80s night, but the "Catfish" host didn't blow me away per usual on Monday night with his A-ha-scored quickstep. Not that it was bad or even mediocre – he still killed the quick, skipping footwork – but Carrie Ann pointed out some posture issues and I don't think the opening segment of the routine, trapped in a tight hallway, did his movements any favors, literally cramping his style. He was bound for a letdown at some point – and if this counts as that letdown, Schulman should be just fine.
2. AJ McLean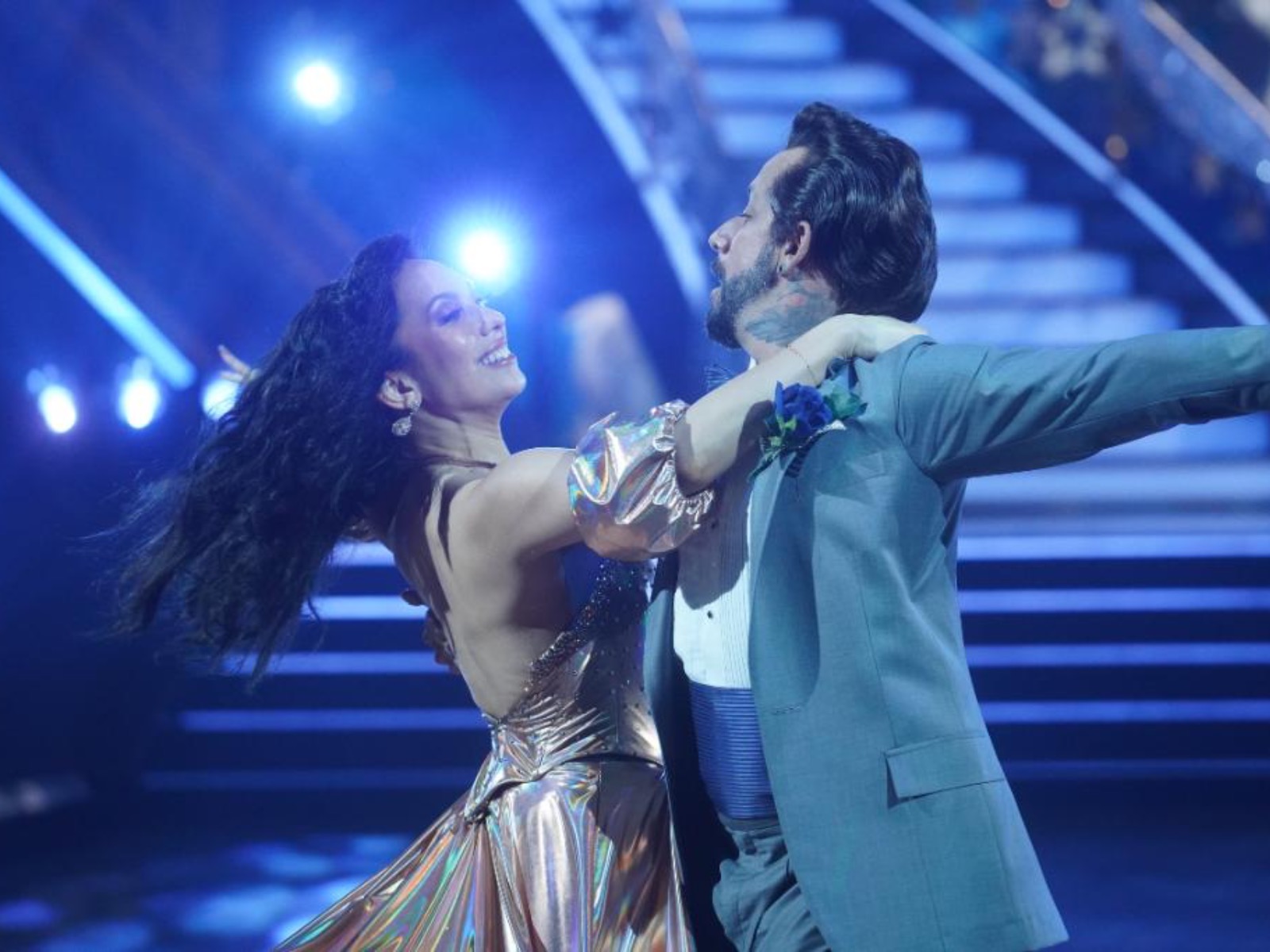 Dance: Waltz
Score: 24 out off 30
Important question: Was AJ once a ventriloquist? During a montage of his early chlidhood performing days, I think I some some dummy action going on. You do hate to see it – but what I didn't hate to see was the former Backstreet Boy's waltz, a dance so lovely that even his Ducky hairdo couldn't ruin it. Danced to "Open Arms" by Journey, McLean's slow dance looked smooth and flowing, all while serving as a solid partner. And even though the judges quite liked it – minus some framing issues – somehow he got the same score as Skai's unpolished jazz routine! Quit playing games with my heart, judges!
1. Johnny Weir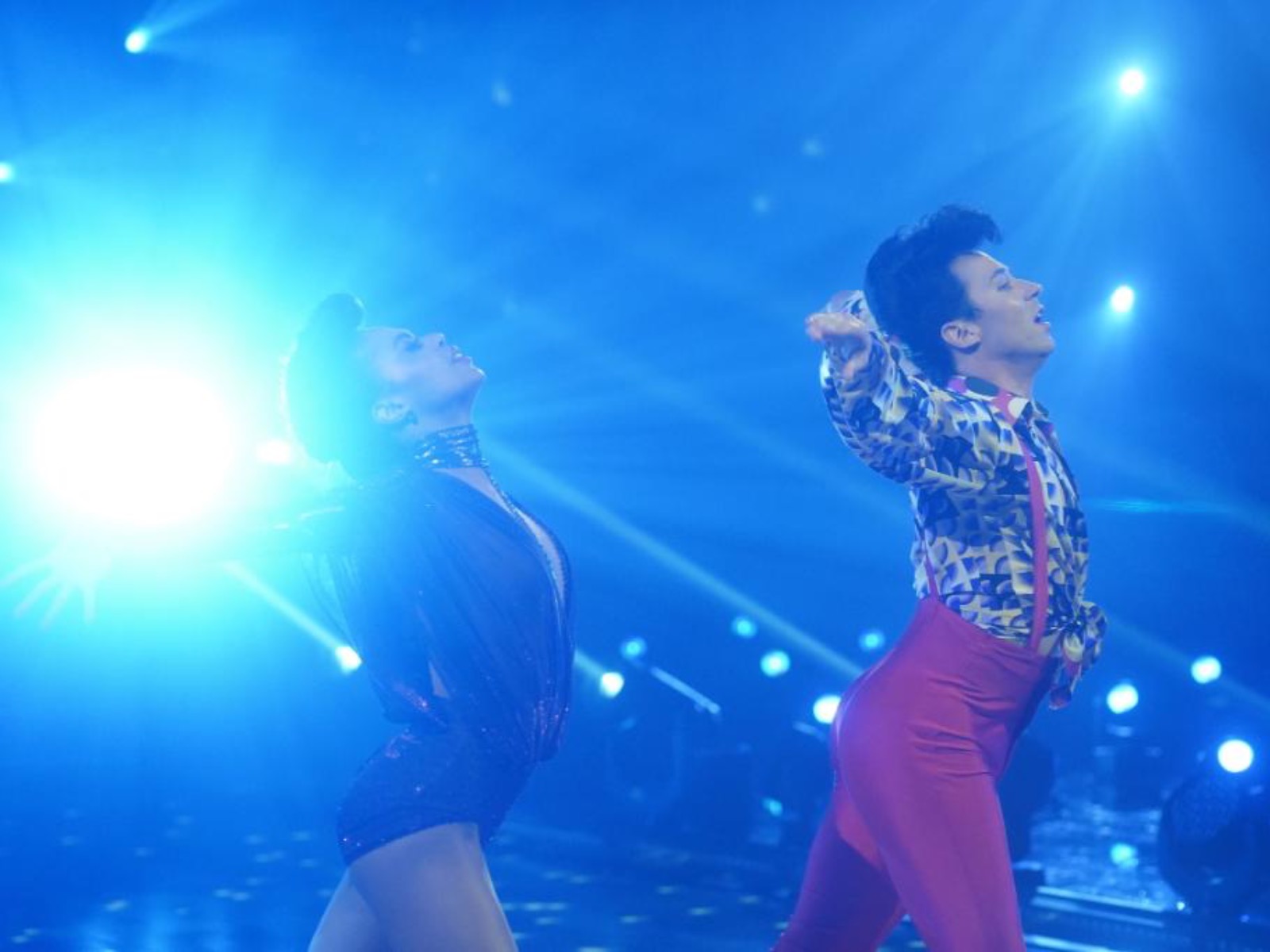 Dance: Contemporary
Score: 29 out of 30
There's the ice skater we've been waiting for! It took a while, but Johnny Weir finally lived up to his potential on Monday night and danced like a front runner with the season's first contemporary routine, performed to "Total Eclipse of the Heart." I thank the bonus trip to an ice rink during rehearsal, which seemed to get Weir's head right, get his lines on lock and focus him on his gorgeously flowing movements. Sure, he maybe could've extended his leg kicks a little more, but really the only flaw with this routine wasn't Weir but with the show's staging, blinding the cameras with lights throughout several early moments in the dance. Where were these blinding lights when I needed them during Vernon's dance?!
As much as it is a gigantic cliché to say that one has always had a passion for film, Matt Mueller has always had a passion for film. Whether it was bringing in the latest movie reviews for his first grade show-and-tell or writing film reviews for the St. Norbert College Times as a high school student, Matt is way too obsessed with movies for his own good.
When he's not writing about the latest blockbuster or talking much too glowingly about "Piranha 3D," Matt can probably be found watching literally any sport (minus cricket) or working at - get this - a local movie theater. Or watching a movie. Yeah, he's probably watching a movie.