At OnMilwaukee, we believe in lifting up all voices and using our platform to support others' dreams. And that's what we hope to do for Dominic the Food Reviewer. When I first met Dominic almost two years ago, I was impressed by his passion, his curiosity and his interest in improving his writing. Over time, I've not only enjoyed getting to know him better, but he has taught me as much as I have him. My hope is that you'll not only enjoy reading Dominic's reviews, but also glean understanding and joy from seeing the world of food through his eyes. -- Lori Fredrich, Dining Editor
Last weekend I visited Charleston Cafe, which is located at 3465 E Layton Avenue in Cudahy. The cafe offers options that includes breakfast sandwiches, lunch sandwiches like Italian,and cuban paninis, grilled cheese, healthy salad options, and pizza. They even have bakery choices that include cookies, muffins, and bagels. They are known for the different coffee drinks, and cozy atmosphere.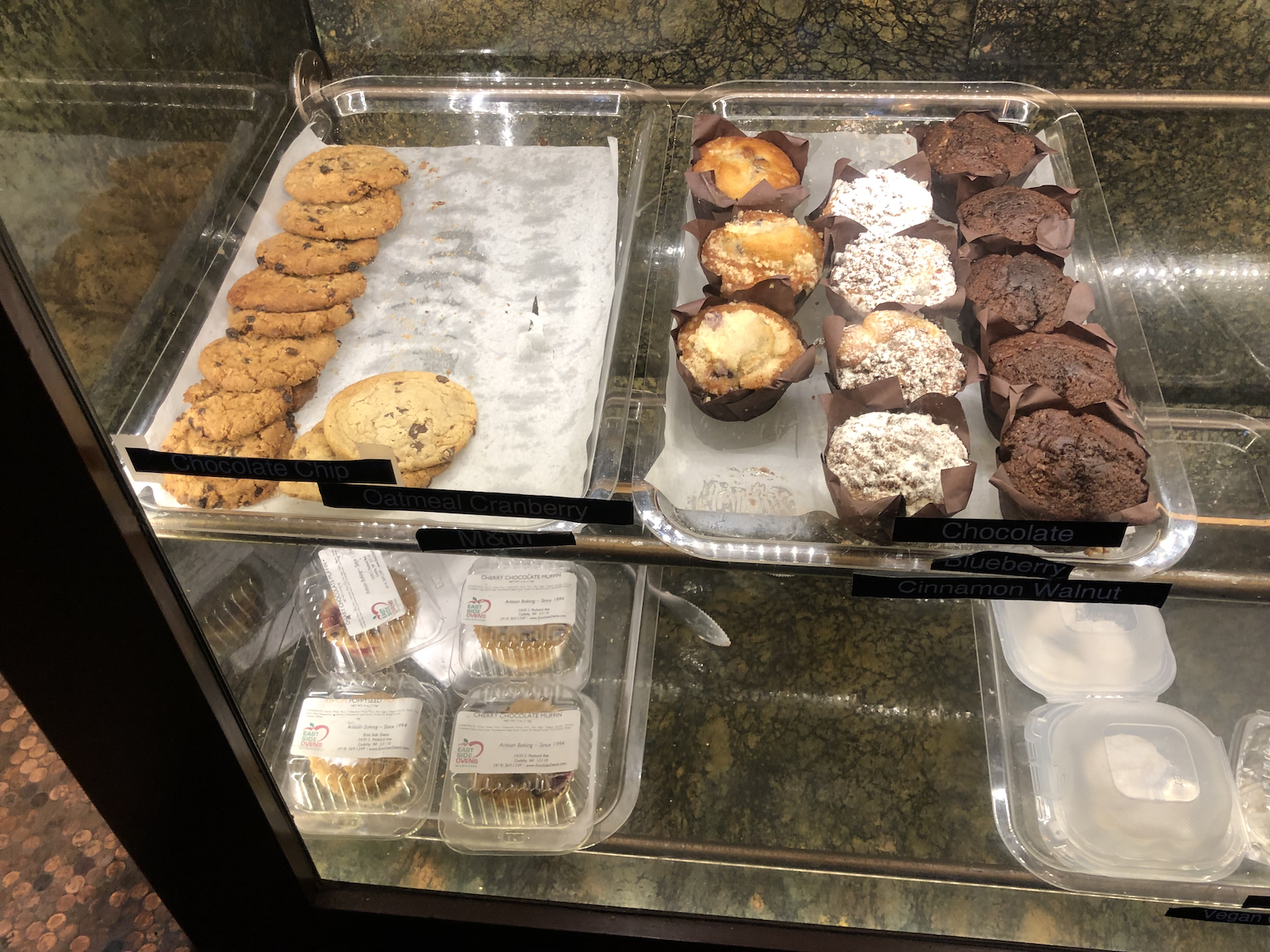 It is a very historic building with lots of history. While I was there, I had the honor of meeting Jeff and PJ who told me about the building and their food.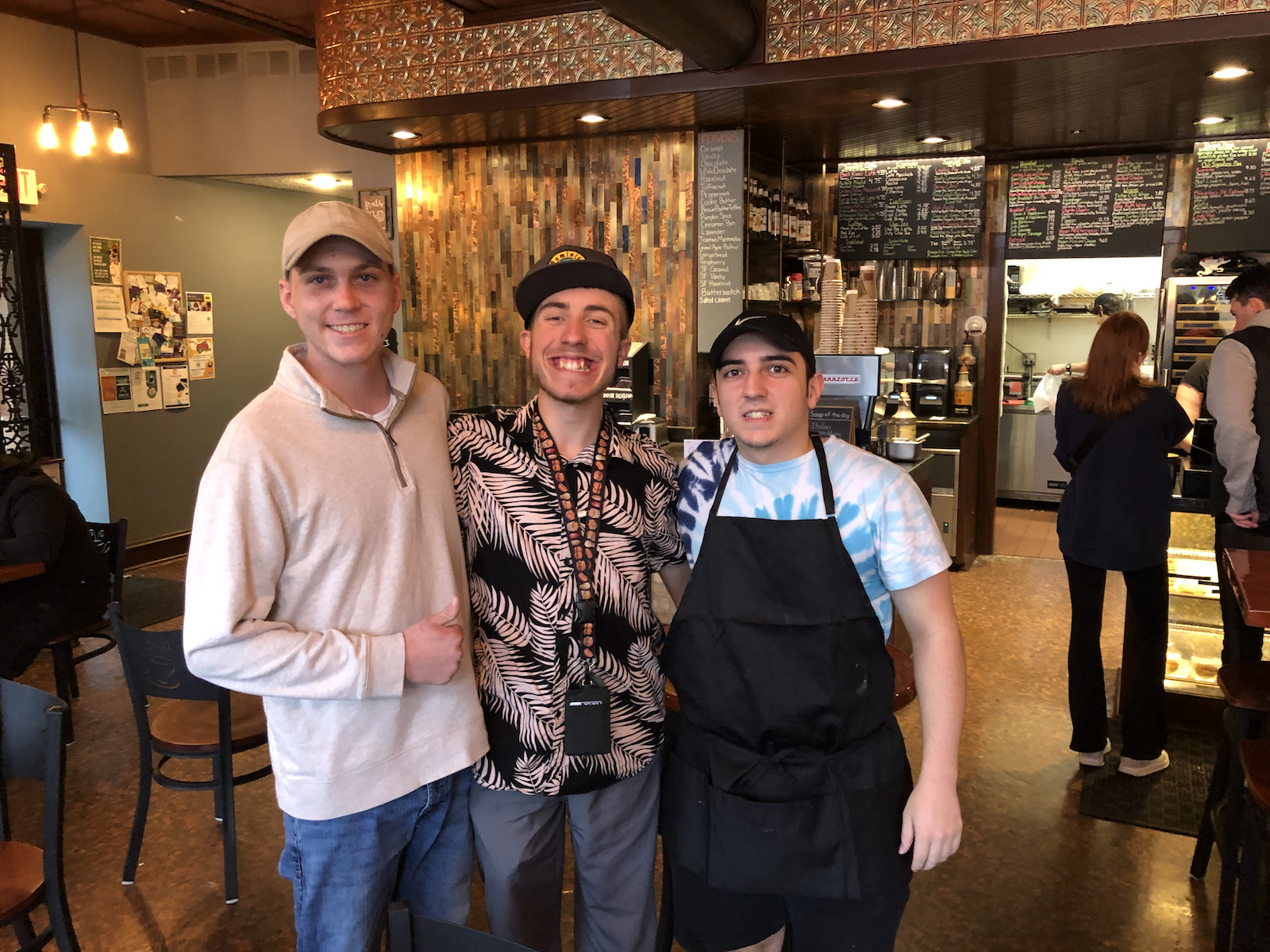 The owners Peter and Brenda Piparo wanted to bring a a place where the community can come together in the city of Cudahy. This building and used to be a brothel and bar in the 1920's, and it was originally purchased by the current owners' dad in the 1970's, and then it became a pet store called Tropical treasures for many years.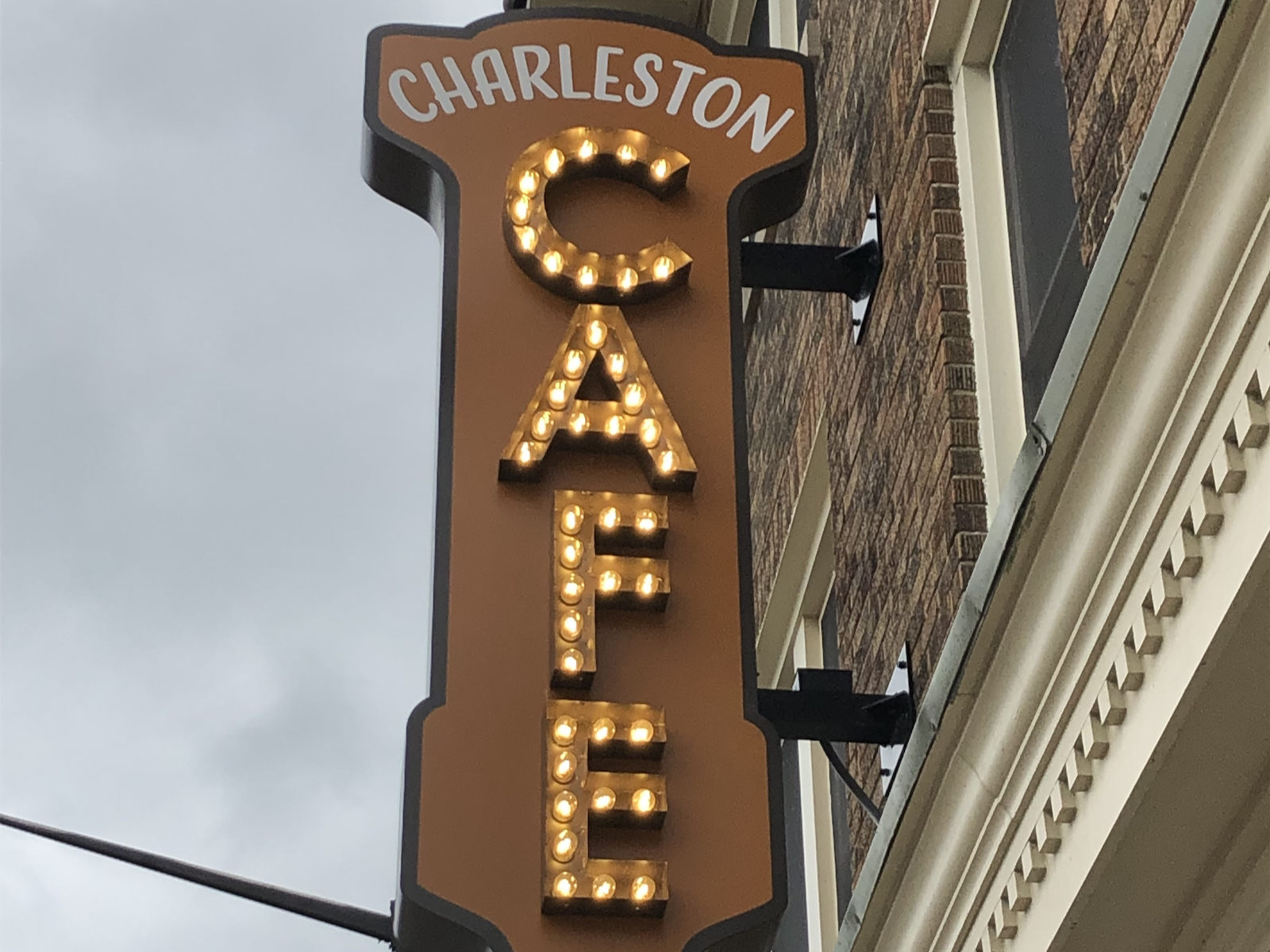 The vibe of the restaurant was super comfortable, and cozy. Inside the cafe, they have beautiful street lights for a couple of the light fixtures, that are very historic looking. There are historic brick walls with a mind boggling copper penny floor like I have never seen before. On the penny floor inside the cafe and bakery, there are 117,000 pennies that were hand laid on the floor. Jeff mentioned that it took two years to remodel and get this local cafe and restaurant up in running.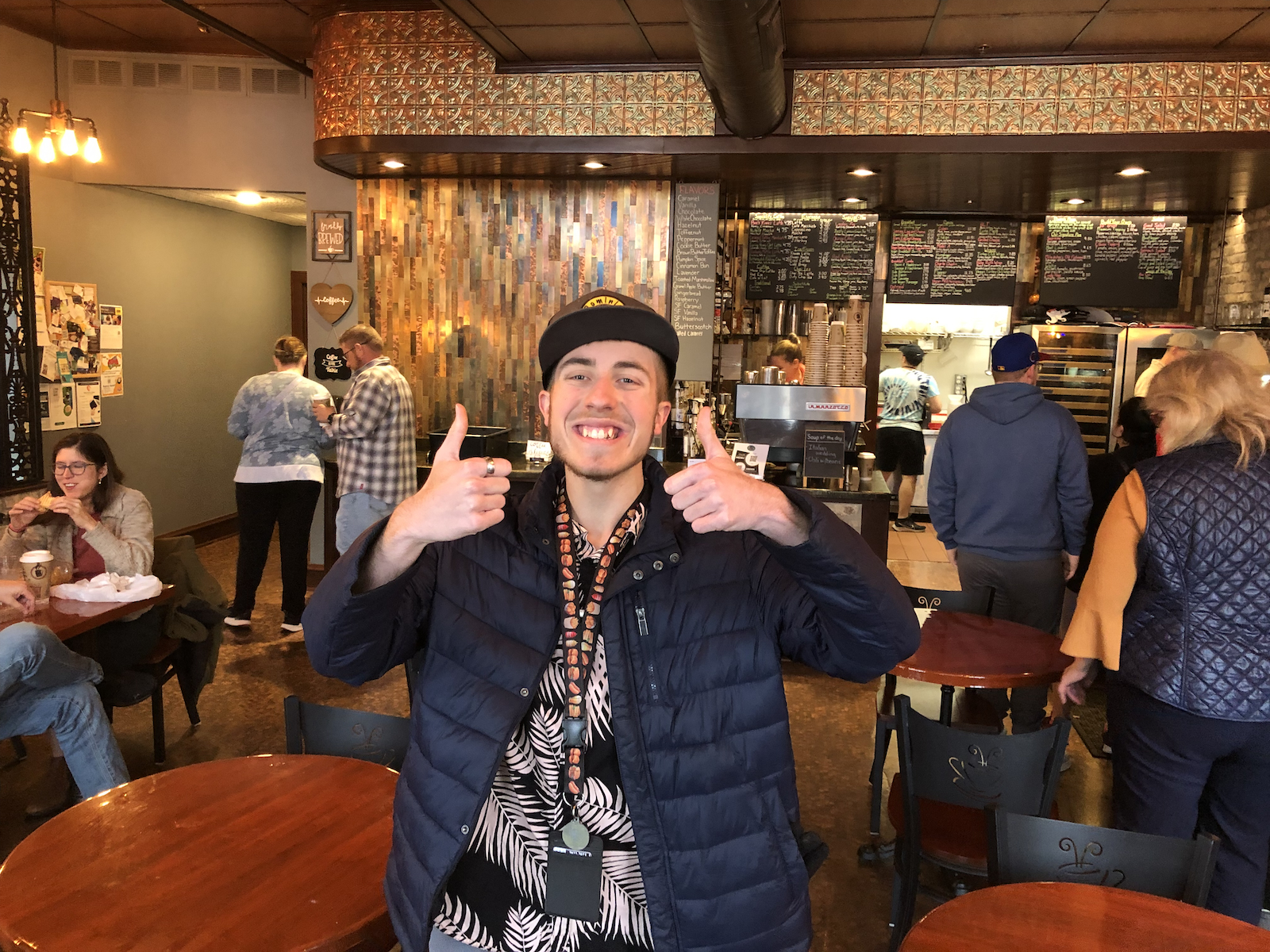 Jeff and PJ were very kind to me, and super welcoming. I want to give a huge shout out to Jeff for helping me with all the history and food questions for my review.
At the Charleston, I had the chance to try their wild berry smoothie. I thought it was super refreshing, and I absolutely enjoy when it kind of gives me a brain freeze. It is nice, and fresh, if you are in the mood for a cold healthy beverage just like that.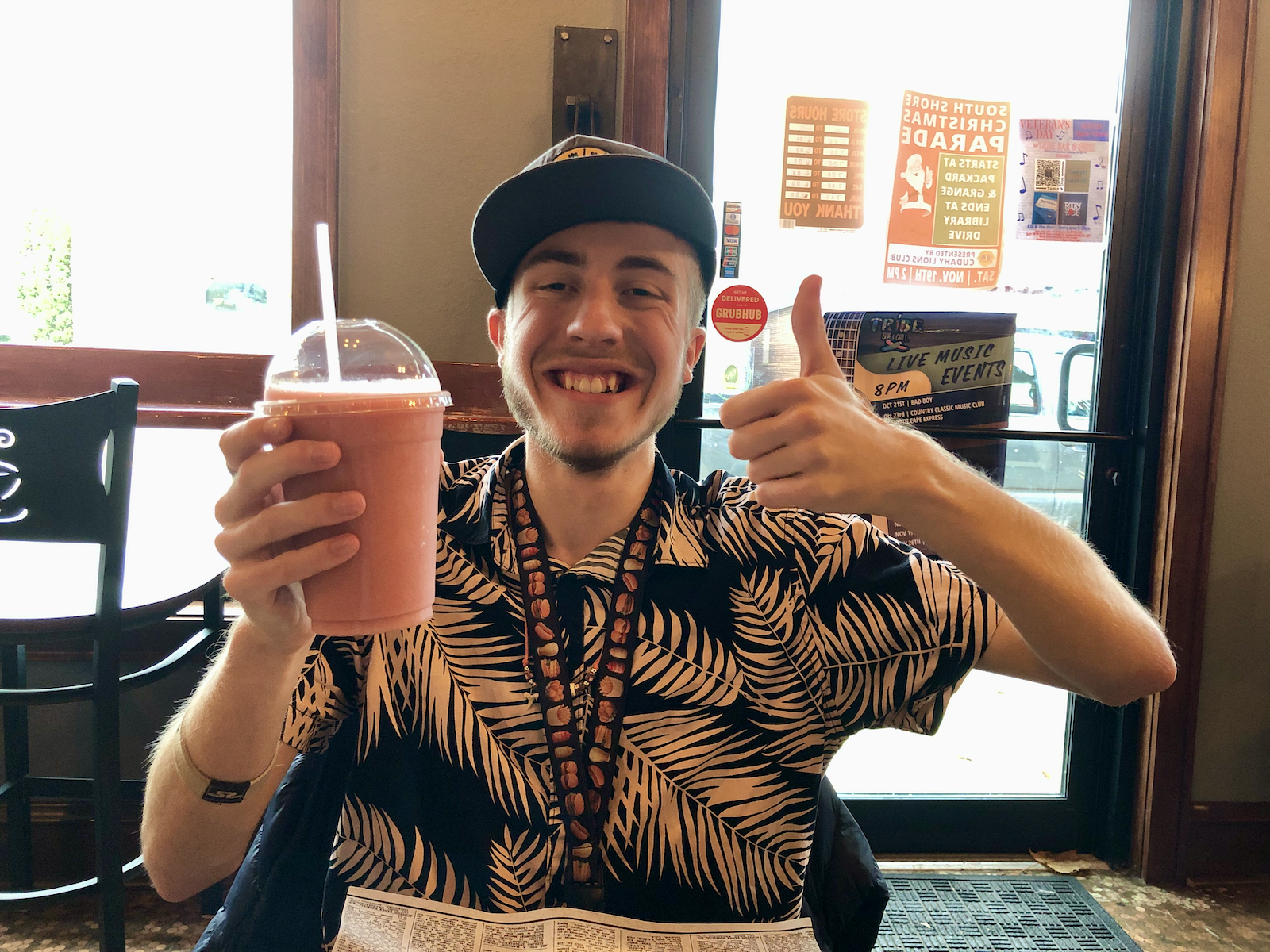 My dad had the bad apple tea that has earl gray tea, apple cider, cinnamon, ginger, and caramel apple butter inside of it. You can never ever go wrong with that.
I decided that I wanted to try the Cuban panini sandwich. It was grilled on a bread press machine that they use while making the different kinds of panini sandwiches for the customers. On the Cuban panini sandwich was pork, ham, Swiss cheese, onions, pickles, mayonnaise and mustard. My Cuban panini sandwich came with a side of their potato chips.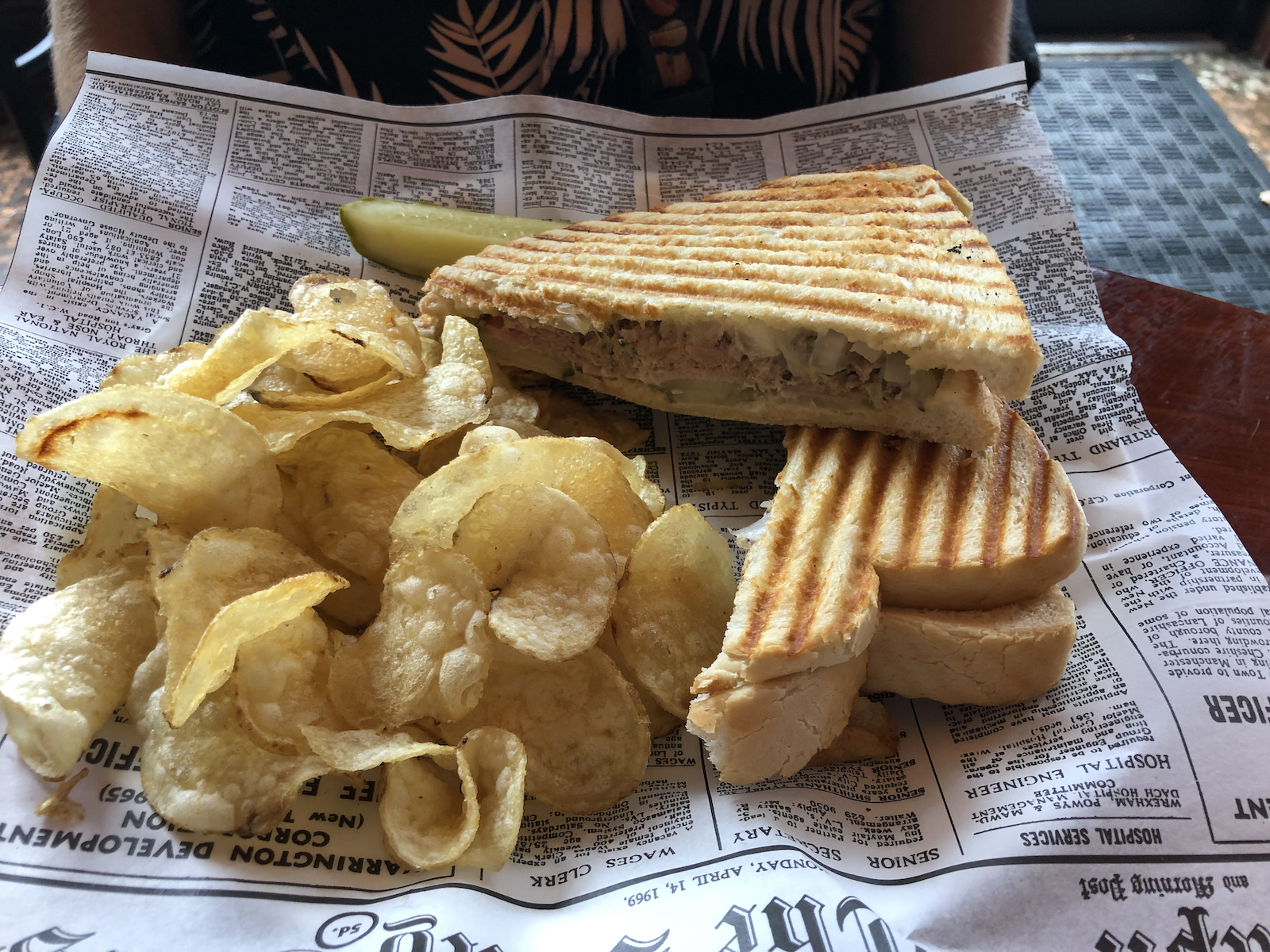 The sandwich had a nice fresh taste to the bread. Both the pork and ham in the panini were tender and thinly sliced. It was very appetizing if you are craving a sandwich.
My dad ordered their American grilled cheese which had American style cheese, with a side of chili. He dipped that extra cheesy grilled sandwich in the chili and he thought that was very warm and comforting.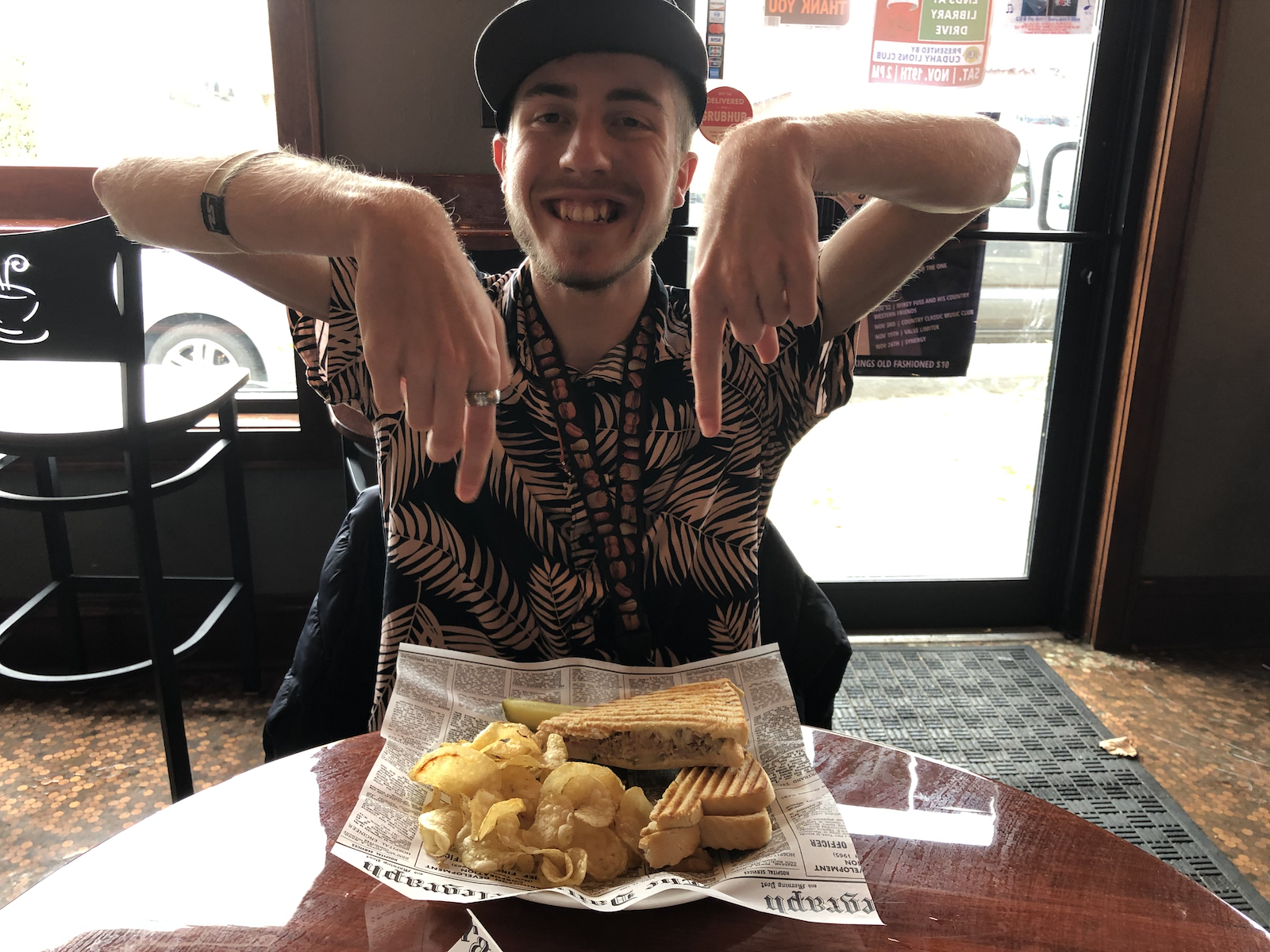 I would highly recommend checking out the Charleston cafe because PJ, Jeff and all the other staff are super helpful to all their customers. They even do catering for birthday parties or small special occasions. You will not be disappointed because it is a comfortable cafe and restaurant to hang out at. They even have a patio with beautiful warm fire pits that make it very calming to sit outside.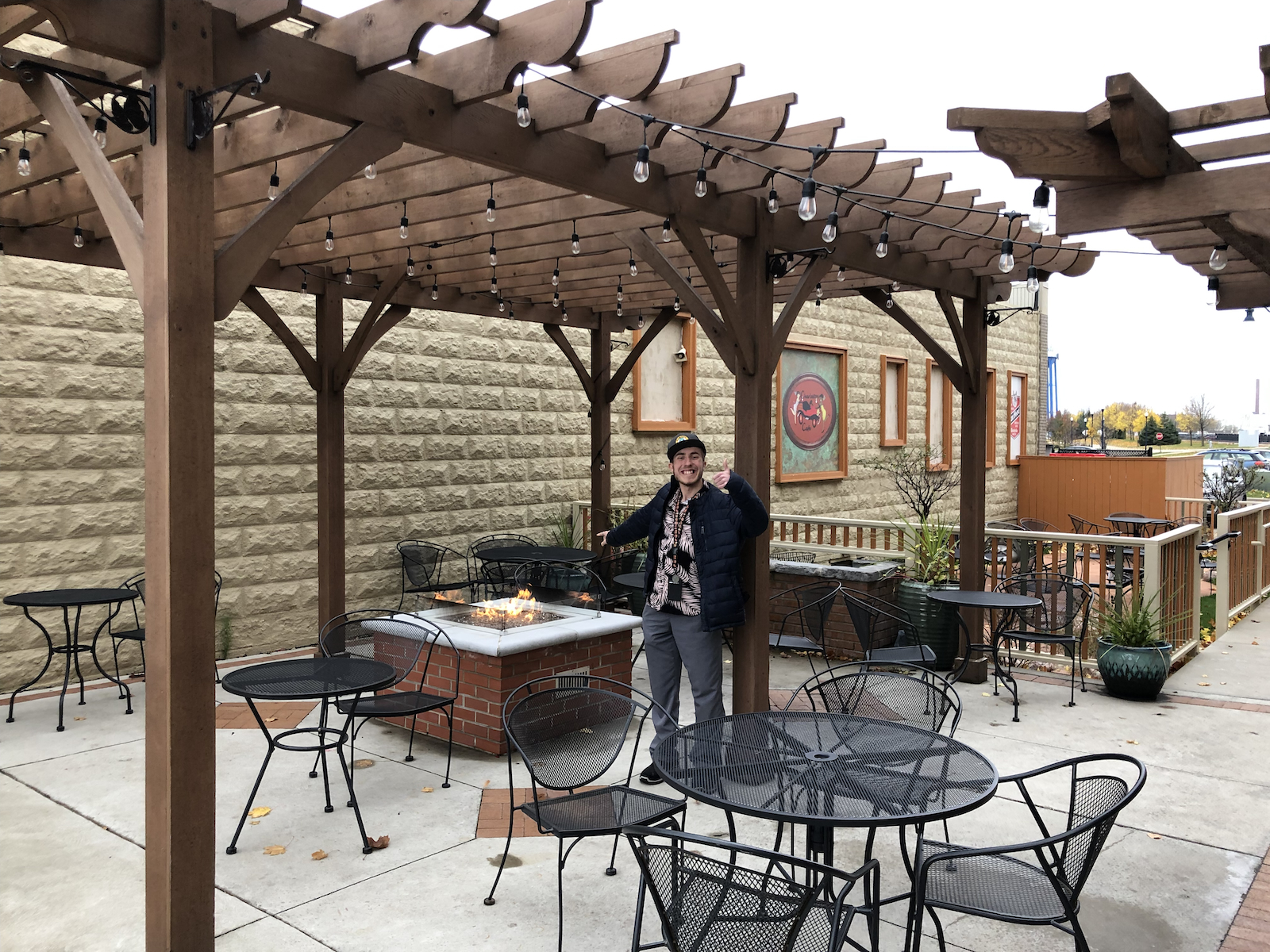 Dominic the Food Reviewer is a teenage writer and student at St. Francis High School who began sharing his passion for food by posting positively-focused restaurant reviews on Facebook. Since he created his page in 2019, he has been featured by multiple media outlets including Fox6, CBS58 and TMJ4. Dominic says his goal is to inspire other kids with special talents to find their own voices and passions.