At OnMilwaukee, we believe in lifting up all voices and using our platform to support others' dreams. And that's what we hope to do for Dominic the Food Reviewer. When I first met Dominic almost two years ago, I was impressed by his passion, his curiosity and his interest in improving his writing. Over time, I've not only enjoyed getting to know him better, but he has taught me as much as I have him. My hope is that you'll not only enjoy reading Dominic's reviews, but also glean understanding and joy from seeing the world of food through his eyes. -- Lori Fredrich, Dining Editor
This past weekend I had the pleasure to visit Shawarma House, 17385 W. Bluemound Rd. in Brookfield. The restaurant also has a second location at 2921 N. Oakland Ave. Both are known for their variety of Middle Eastern cuisine, which includes shawarma, hummus, falafel, and so much more.
Shawarma is a popular Middle Eastern dish consisting of meat cut into thin slices, stacked in a cone-like shape and roasted on a rotisserie or spit. Typically it's made from lamb, but can also be made with chicken or beef.
I met with co-owner and chef Bara Saed. He was super friendly and I enjoyed talking with him about Middle Eastern culture and food. He said both restaurants are family owned and operated. He and his family are from Jordan and came to America in 2010.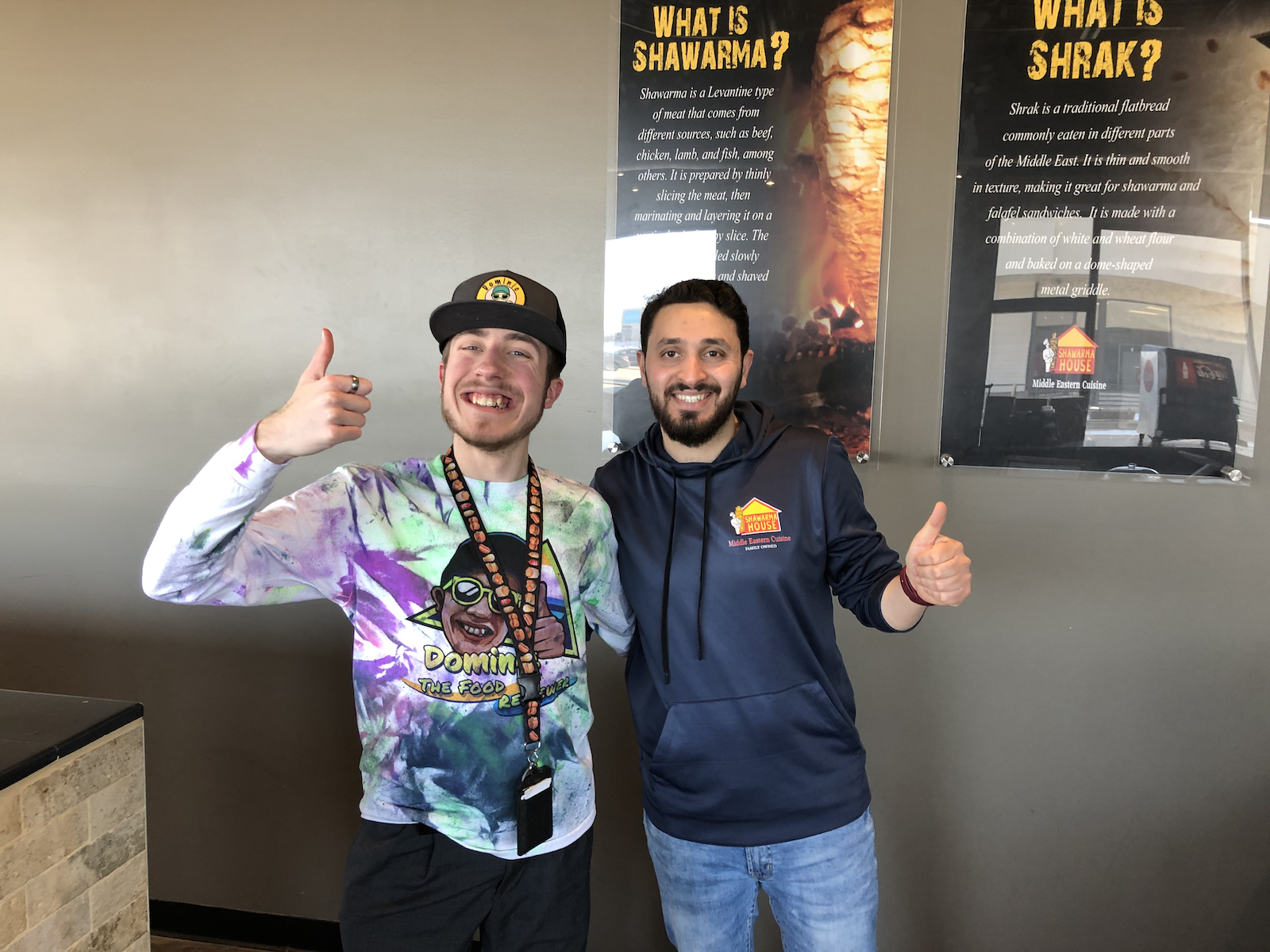 When he first came to this country, he started out working in the kitchen of a store that his brother-in-law operated. This inspired him to one day open a restaurant of his own. I also met Zain, and he said that it's important that their customers have a positive experience and enjoy trying Middle Eastern food.
The restaurant has been remodeled. It is very clean and cozy, with plenty of tables and booths for customers to sit at.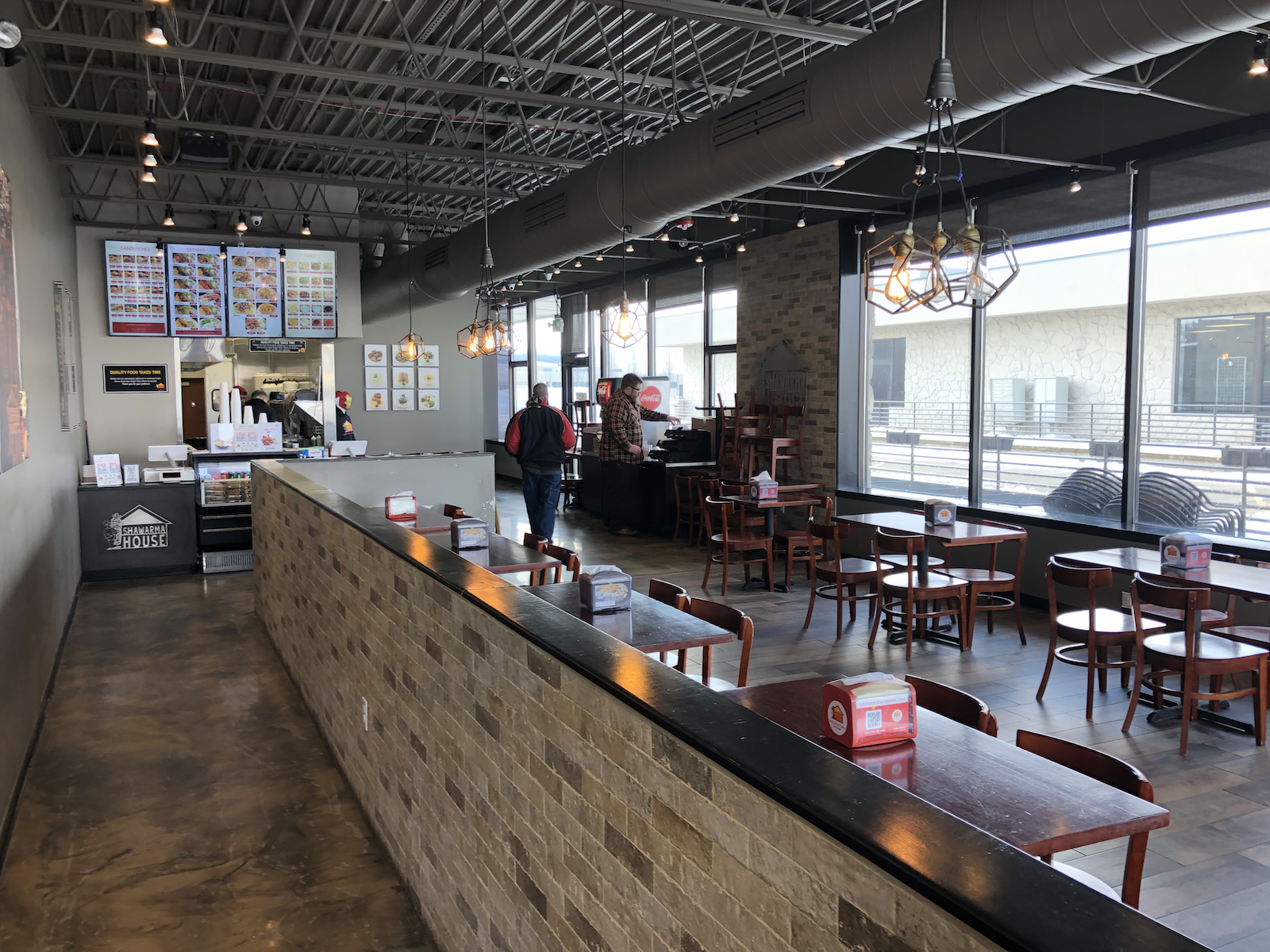 I tried a few different items off of their menu. The vegetarian plate included falafel, Jerusalem salad, basmati rice, a choice of hummus or baba ghanoush and a side of bread.
The falafel was out of this world. It had a nice crunch to it and I could taste all the different spices.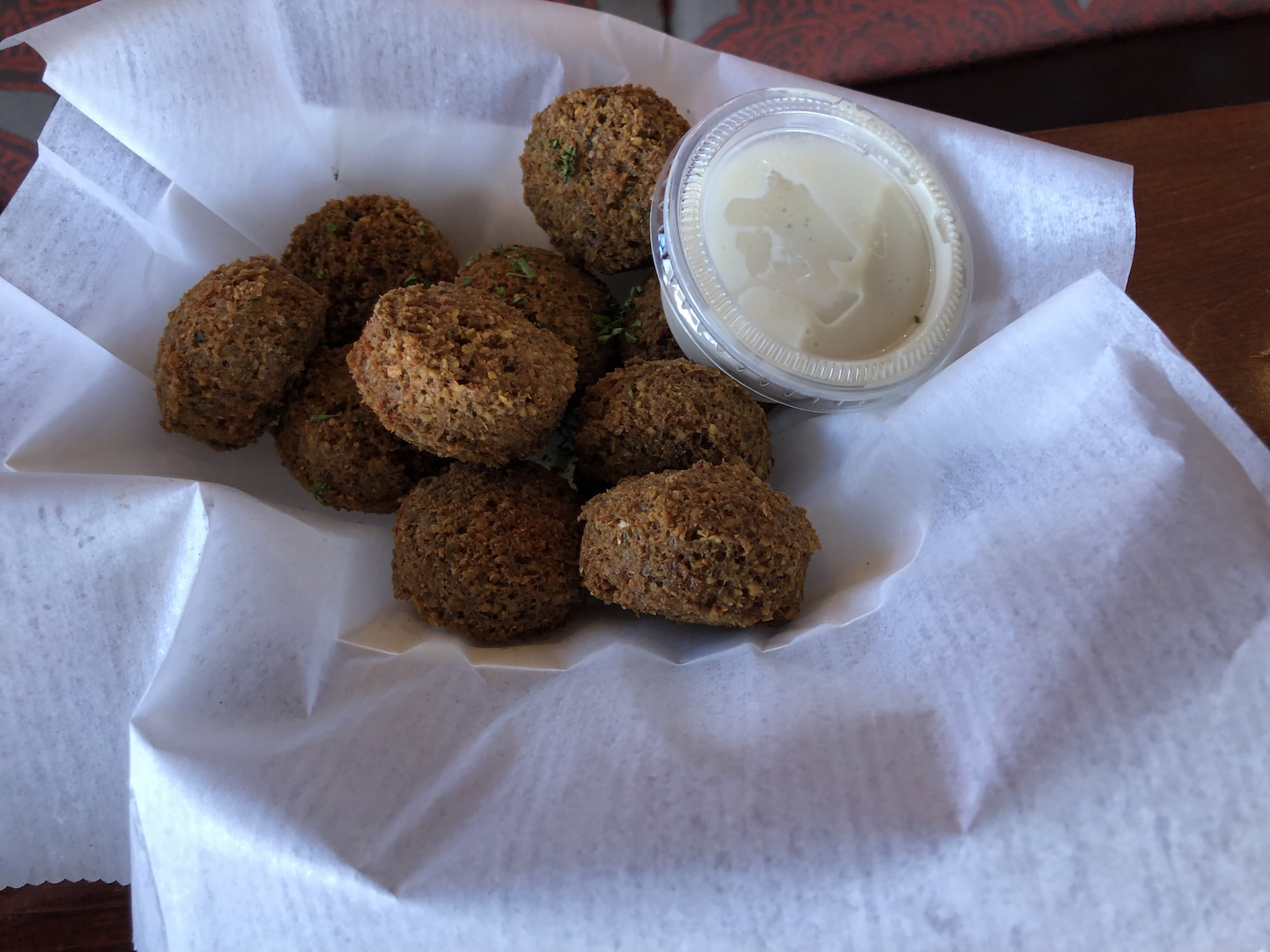 I dipped it in the baba ghanoush, which is made from chopped eggplant, olive oil, lemon juice, spices and tahini.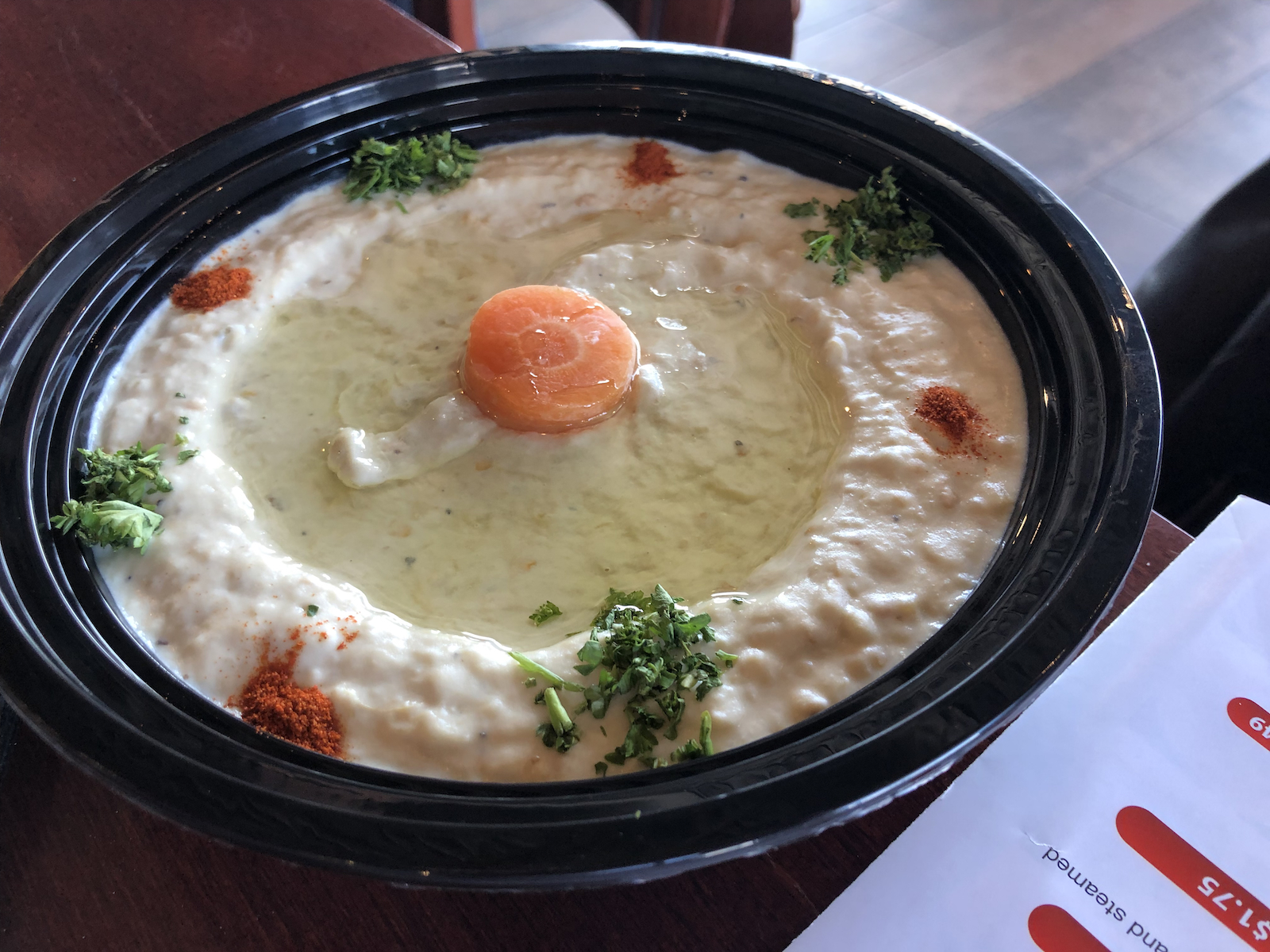 The Jerusalem salad is a colorful salad with tomato, cucumbers, red onion and parsley that's been tossed with olive oil, salt and pepper. I loved how healthy and fresh it was.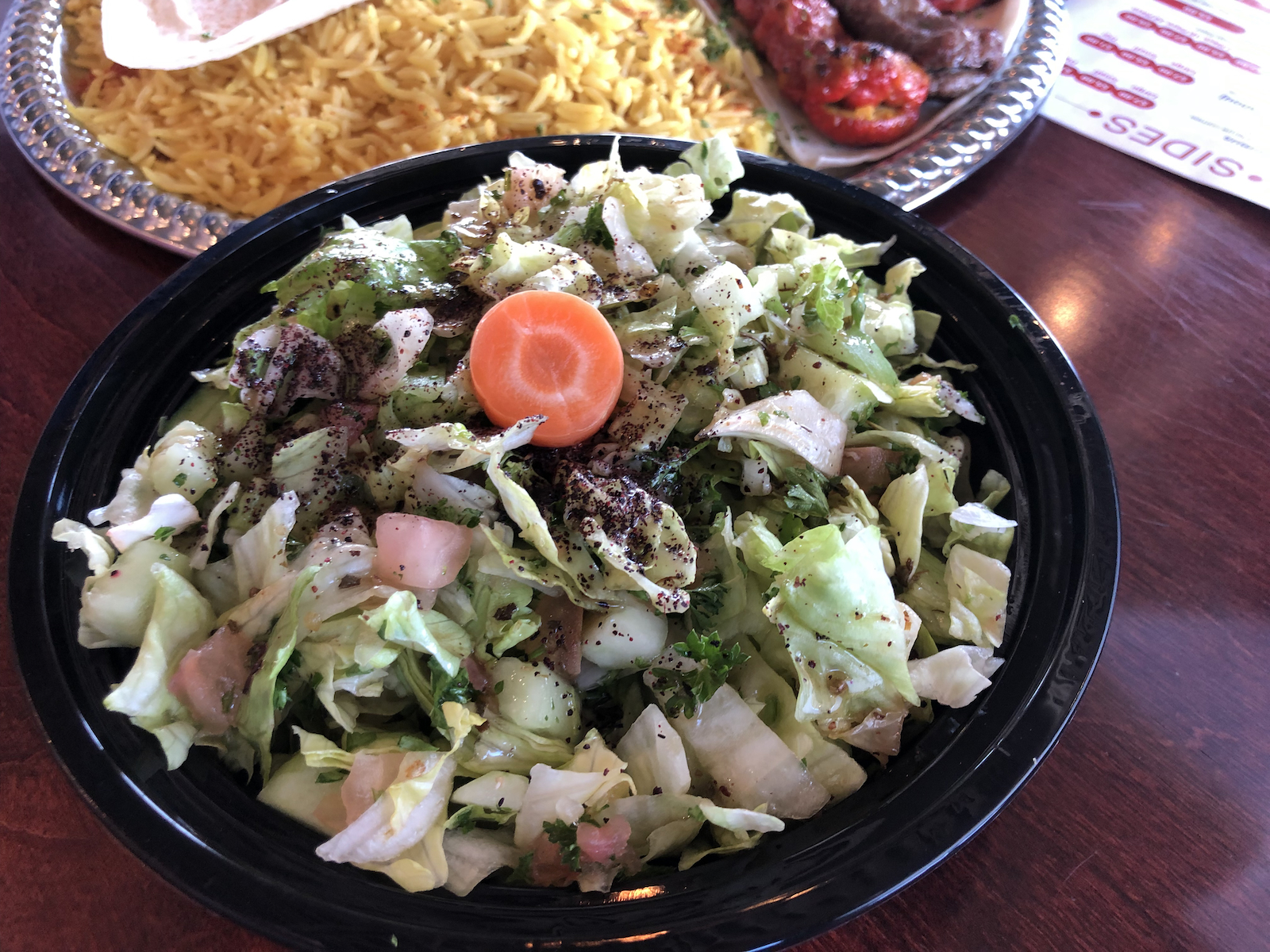 For my main dishes, I tried the beef shawarma served with tomatoes, onions, flatbread, tahini sauce. I also tried chicken koobidah, which is seasoned ground chicken cooked on flat skewers.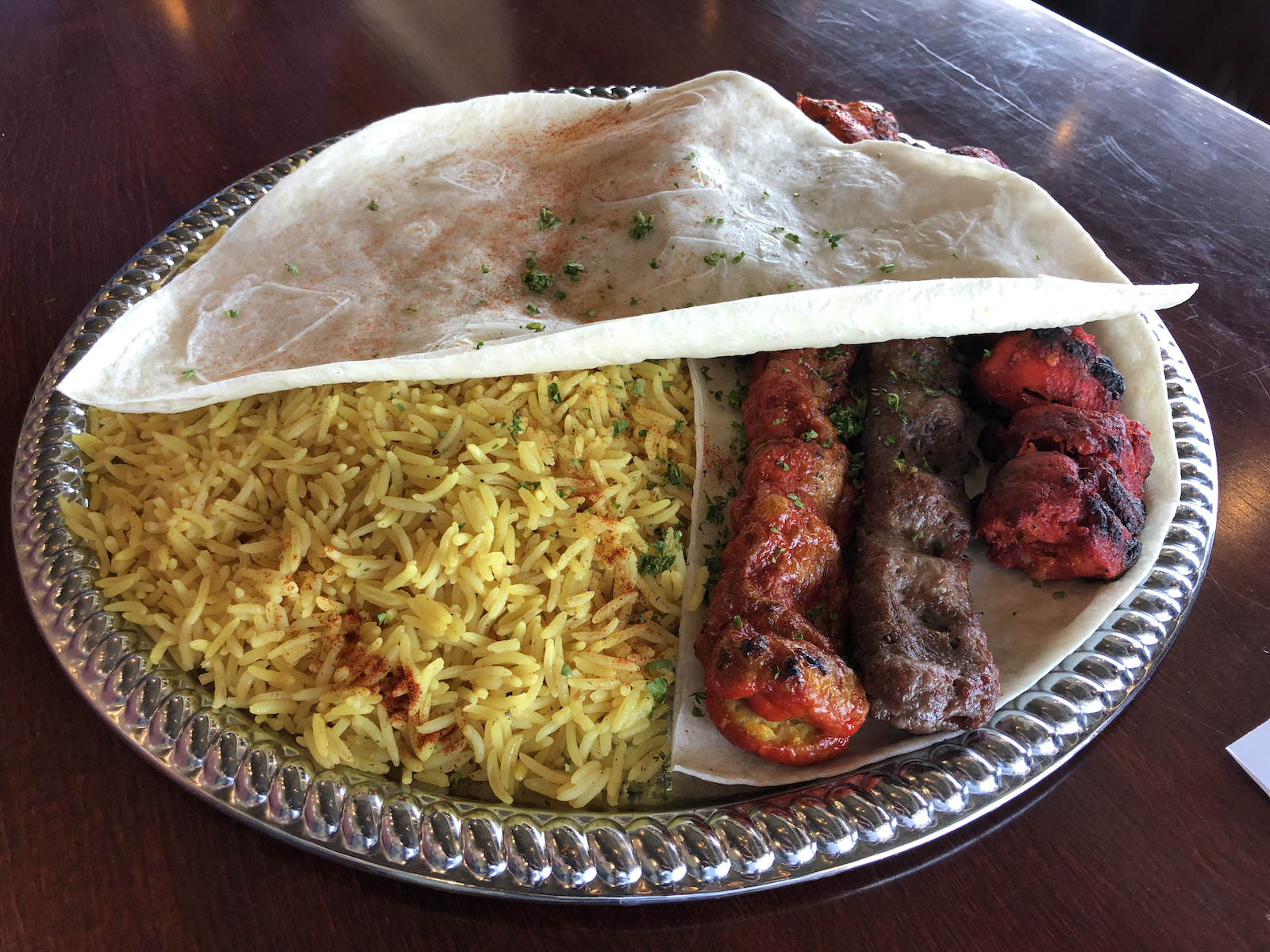 The chicken koobidah was tender, and had just the perfect kick to it, and the beef shawarma was juicy and flavorful. I loved dipping them in the tahini sauce. The flatbread was amazing as well.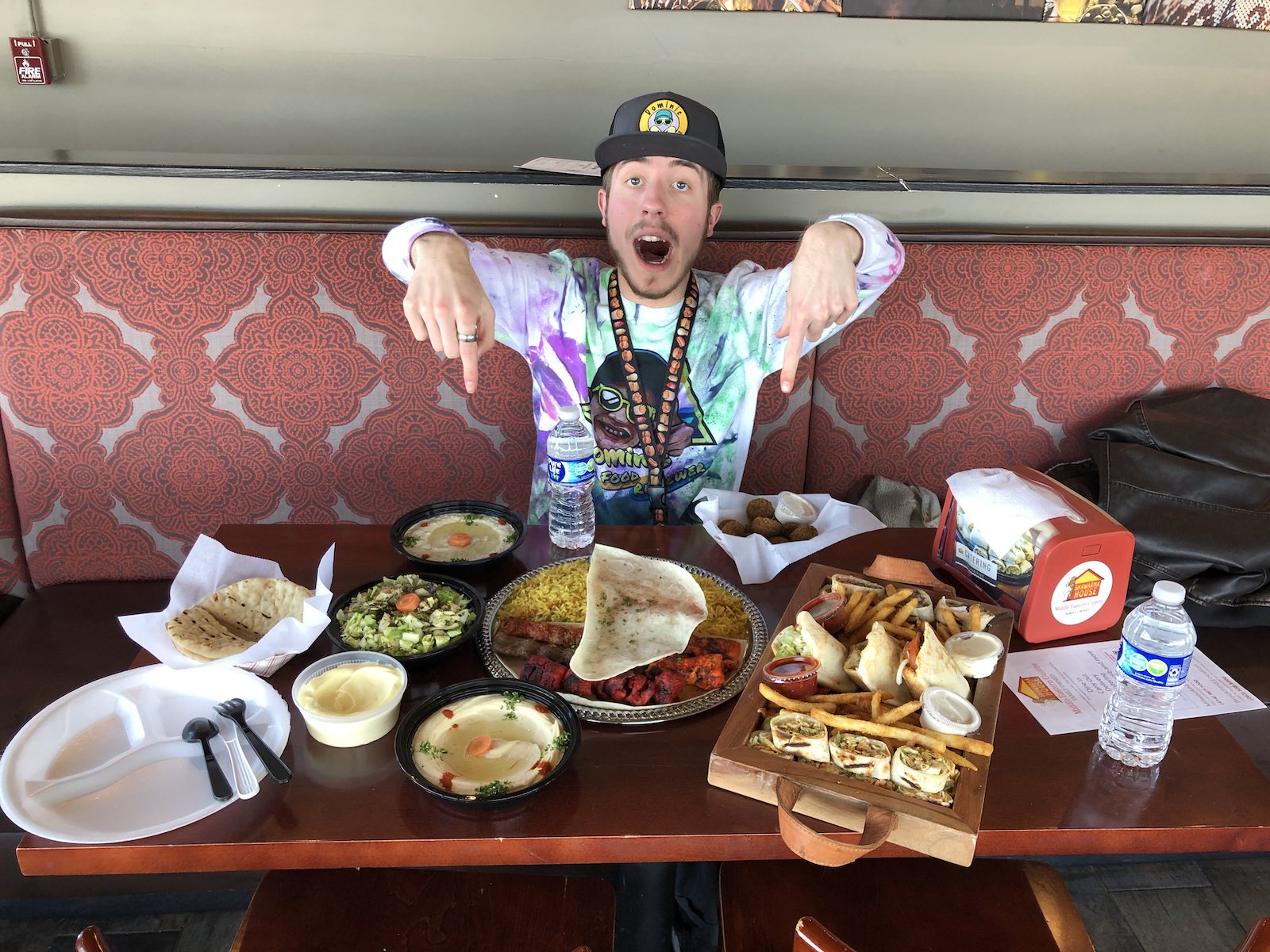 I would highly recommend checking out the Shawarma House because their mission is to make delicious Middle Eastern dishes for their customers and make sure they have a positive dining experience. You will love the different varieties of meals you can get there. Shawarma House offers dine in, carry out, and catering options.
Correction: An earlier version of this story incorrectly referenced Mahmoud Saed instead of Bara Saed.
Dominic the Food Reviewer is a teenage writer and student at St. Francis High School who began sharing his passion for food by posting positively-focused restaurant reviews on Facebook. Since he created his page in 2019, he has been featured by multiple media outlets including Fox6, CBS58 and TMJ4. Dominic says his goal is to inspire other kids with special talents to find their own voices and passions.