At OnMilwaukee, we believe in lifting up all voices and using our platform to support others' dreams. And that's what we hope to do for Dominic the Food Reviewer. When I first met Dominic almost two years ago, I was impressed by his passion, his curiosity and his interest in improving his writing. Over time, I've not only enjoyed getting to know him better, but he has taught me as much as I have him. My hope is that you'll not only enjoy reading Dominic's reviews, but also glean understanding and joy from seeing the world of food through his eyes. -- Lori Fredrich, Dining Editor
This weekend I got to venture out and try Argentinian cuisine. I went to El Gaucho Grill, which is located at 17800 W. Bluemound Rd. in Brookfield.
They serve all kinds of dishes, such as tortilla de Papa, (an Argentine tortilla that has potatoes, onions and eggs inside of it) along with their baked Argentinian empanadas that are homemade with dipping sauces that are made from scratch right at the restaurant.
I had the honor to meet one of the owners, Antonio Paz. He said that he operates it with his wife, Arlenne, and his sister, Claudia. His sister is the executive chef, and his wife makes all the desserts.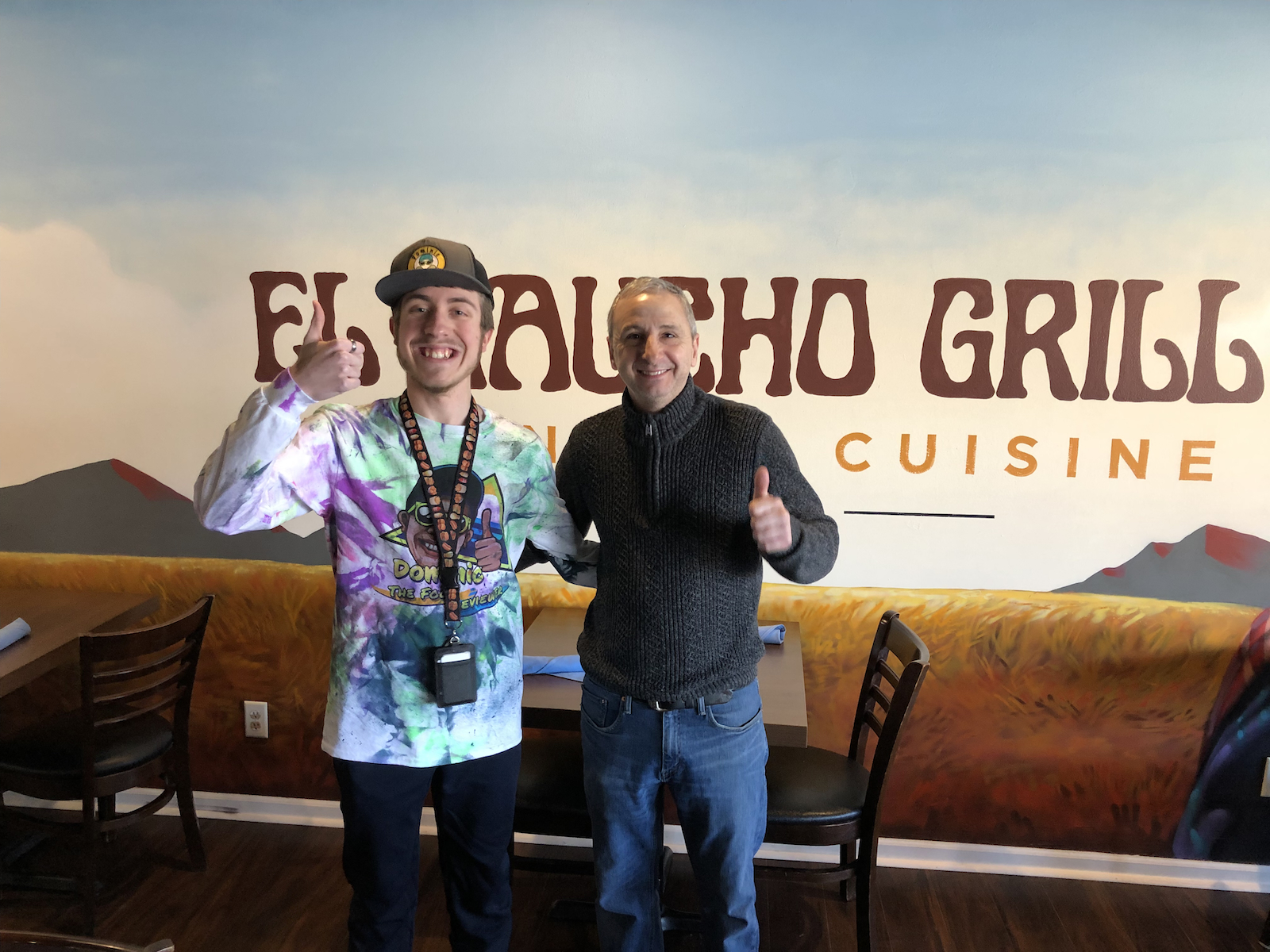 Antonio is from Uruguay, and his wife is from Mexico. El Gaucho Grill opened in 2022 just this last year. Antonio mentioned that the name El Gaucho means "cowboy" in English. Antonio was originally an Auto Mechanic for thirty years. Originally, he came to America from Uruguay and in 2002 to Atlanta Georgia. In 2009 he met his wife and they moved to Wisconsin to be closer to her family. Antonio says he started the restaurant because he wanted to bring his culture to the city of Brookfield and the whole state. He is super proud of the traditions from his culture.
The ambiance in the restaurant includes a gorgeous and colorful mural on the wall inside the restaurant that represents the culture of Argentina with a gaucho riding a horse. There are mountains and a beautiful blue sky in the background.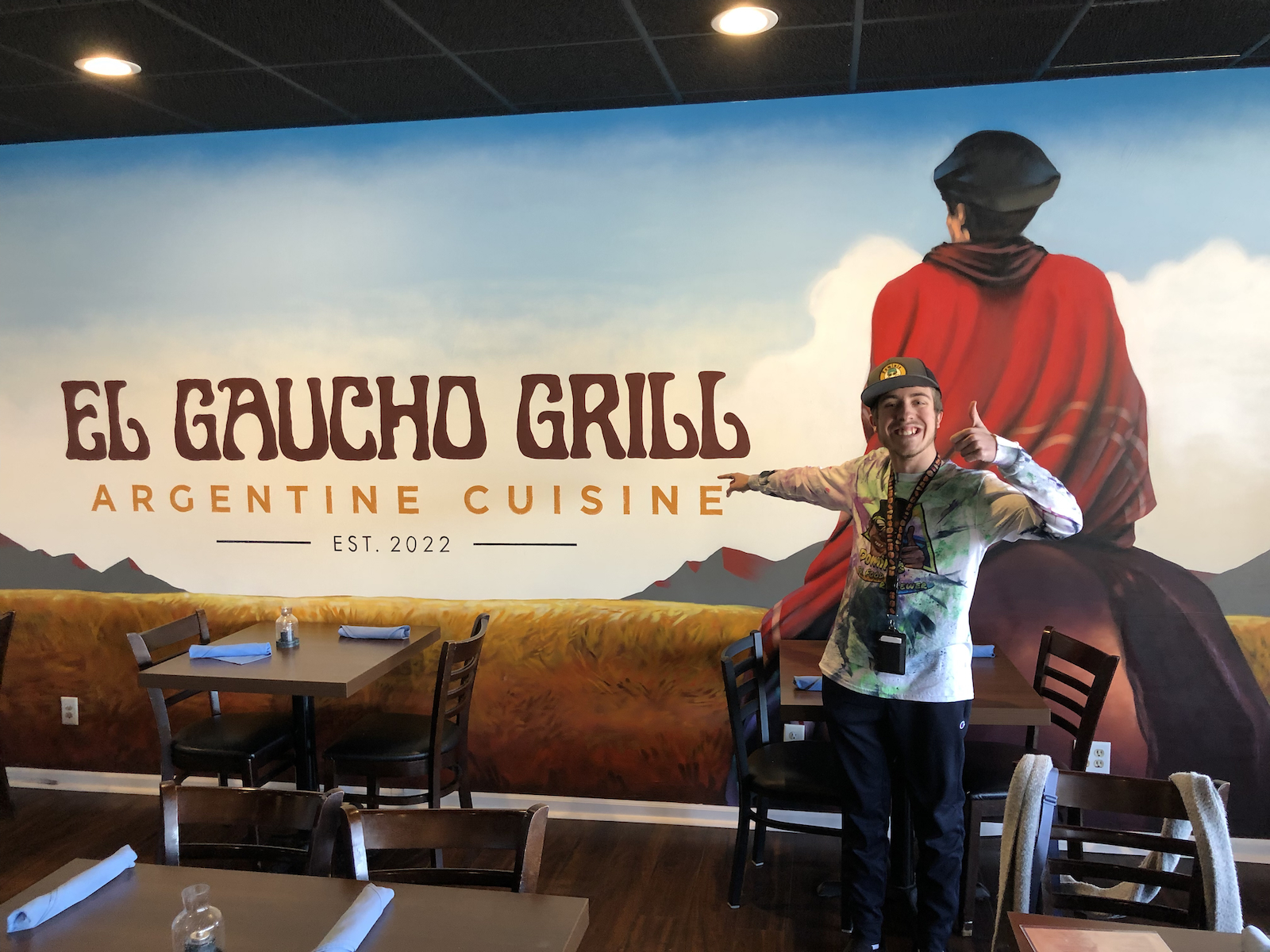 They have a cocktail bar area where you can sit and order drinks. Their cocktail bar can fit up to 4-5 people. They keep the space super spotless. There are also tables inside, where families, friends, cousins, grandparents or anybody can gather around.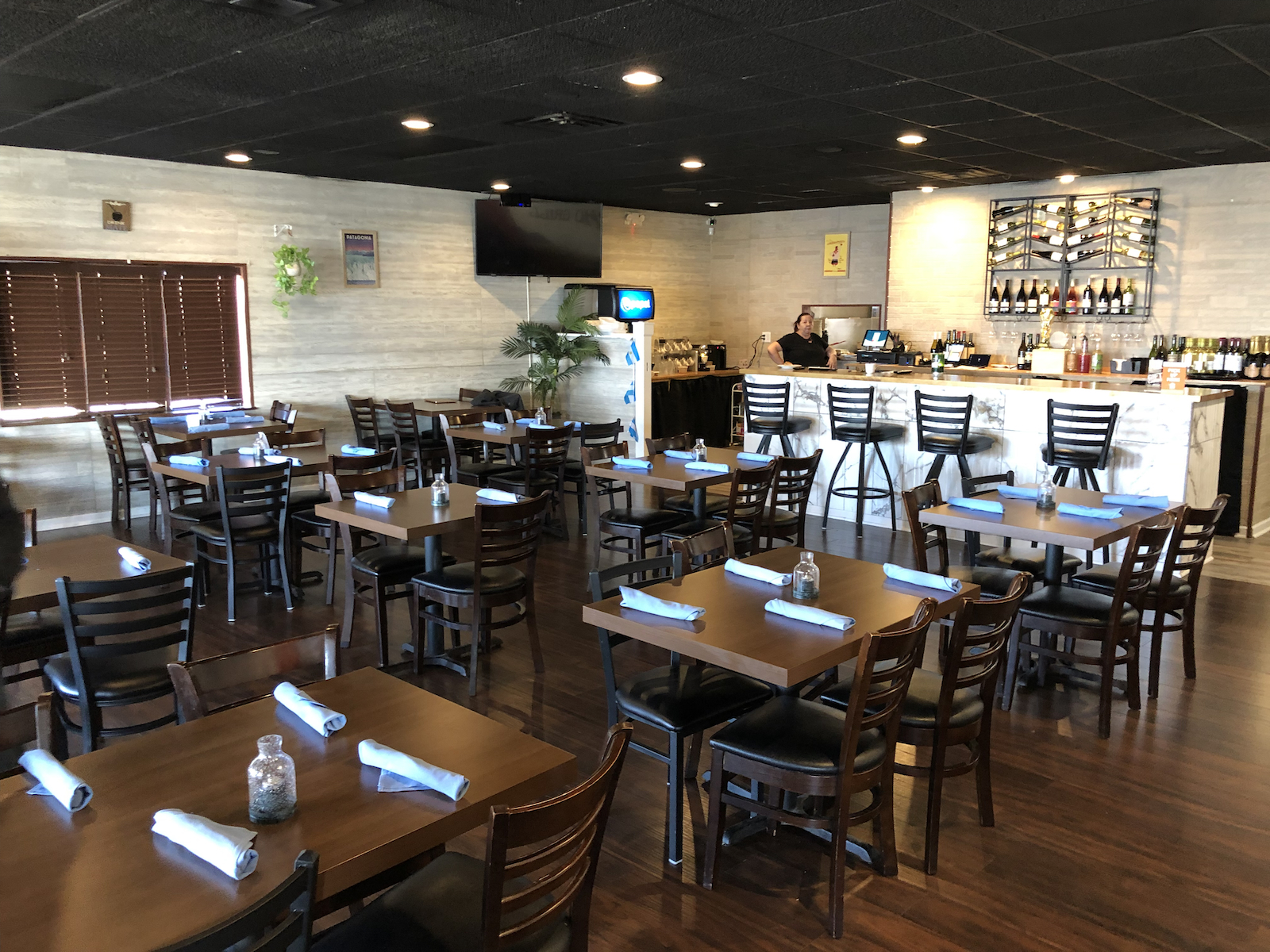 I thought Antonio took so much pride into all of his work that his family and staff do. His wife Arlene is super pleasant and his sister works super hard in the kitchen making all of that food. Antonio told me so many details about how he got this concept up and running, and I thought it was a great story.
For an appetizer, I tried the proveletta Argentine, which is a special dish with provolone cheese roasted with olive oil and oregano.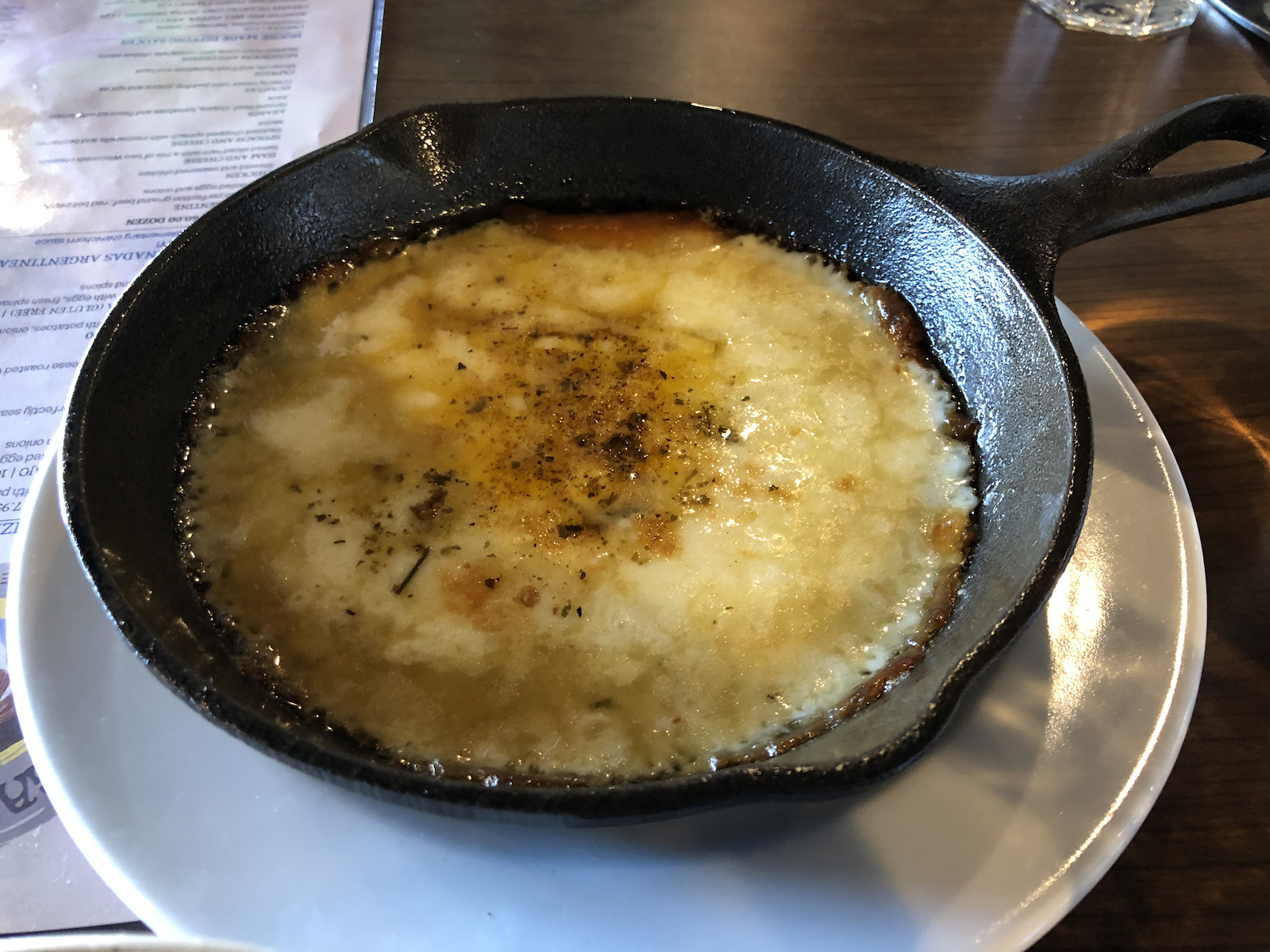 The cheese had a nice thick texture to it and when it came out right away to our table it was super hot, and still in the pan. The provolone cheese was perfectly melted and perfect to top the bread with.
For my main course dish, I tried their chivito al plato, which was a traditional Uruguayan tender cooked beef churrasco, bacon, a fried egg, melted mozzarella cheese and tomatoes with a side of onions and lettuce. it came with French fries that are made in house and are perfectly seasoned.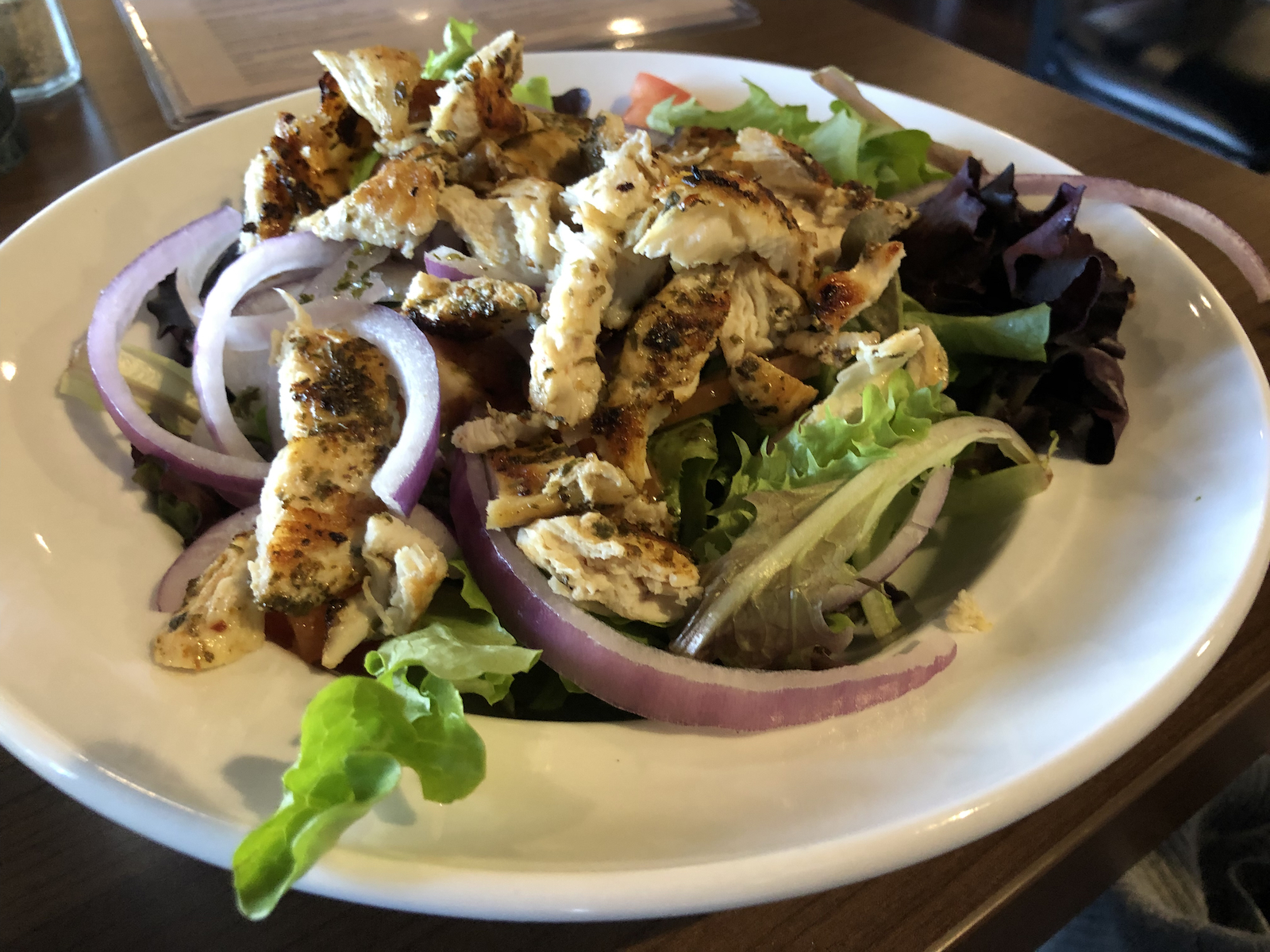 The Uruguayan style cooked beef was perfectly well done. When I bit into the beef, it was super tender. The French fries qualify as some of my all time favorites because I could dip them into the yolk of the egg and then dip them into some yummy ketchup. The chivito al plato had a ton of flavor to it, and it was well presented I thought.
For my dessert, I ordered the chaja cake, Uruguay's classic dessert, which is made with layers of sponge cake, peaches, dulce de leche, chopped meringue cookies and sweet cream sauce to top it off. Arlynne puts a ton of effort into making all the desserts right in the kitchen, and that cake was out of this world good.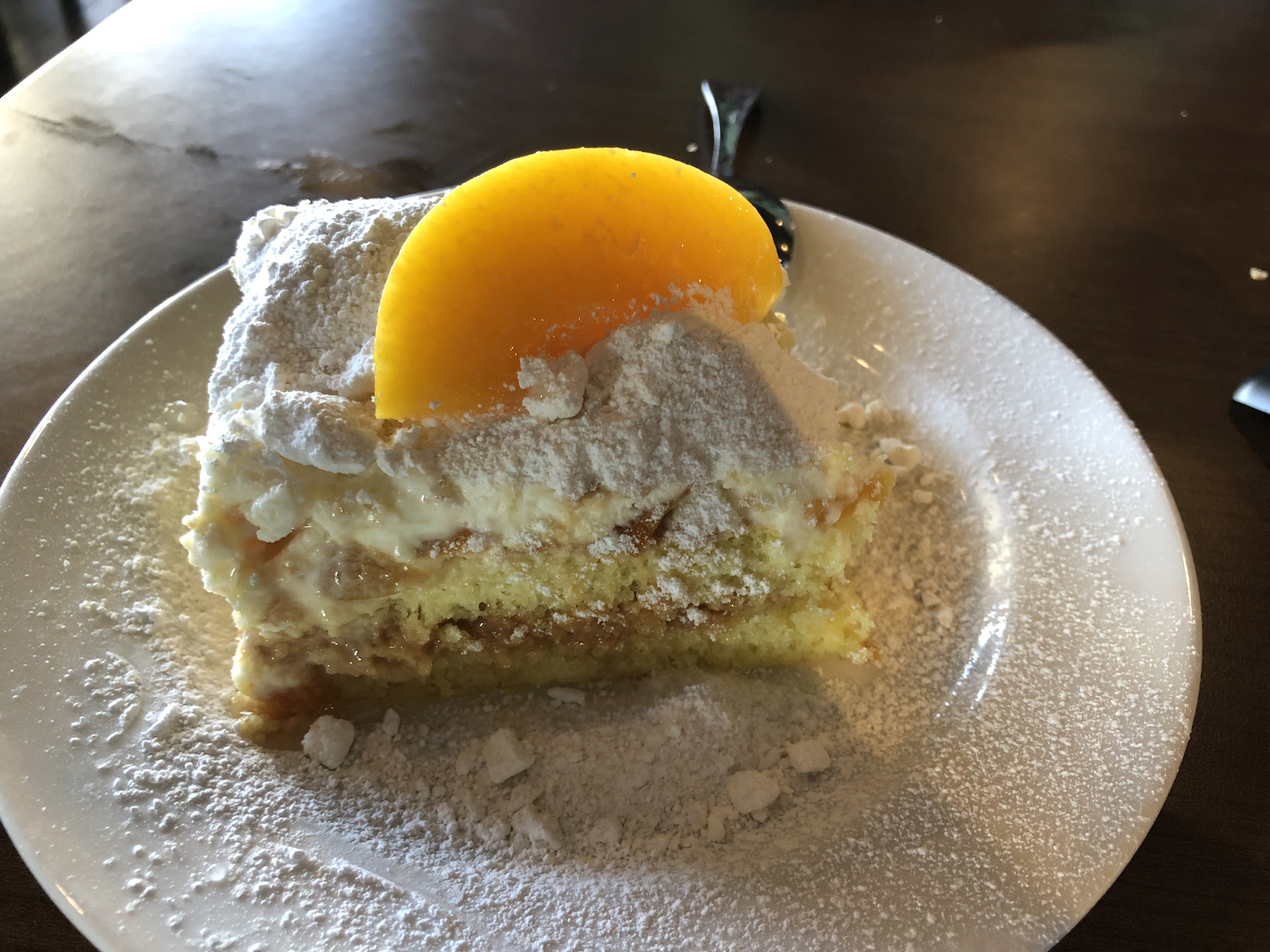 I would highly suggest checking out El Gaucho Argentinian Grill if you are out in Brookfield. It is a hidden gem, and Antonio and the staff are very welcoming and friendly. You can really tell they put so much effort with their heart into this restaurant.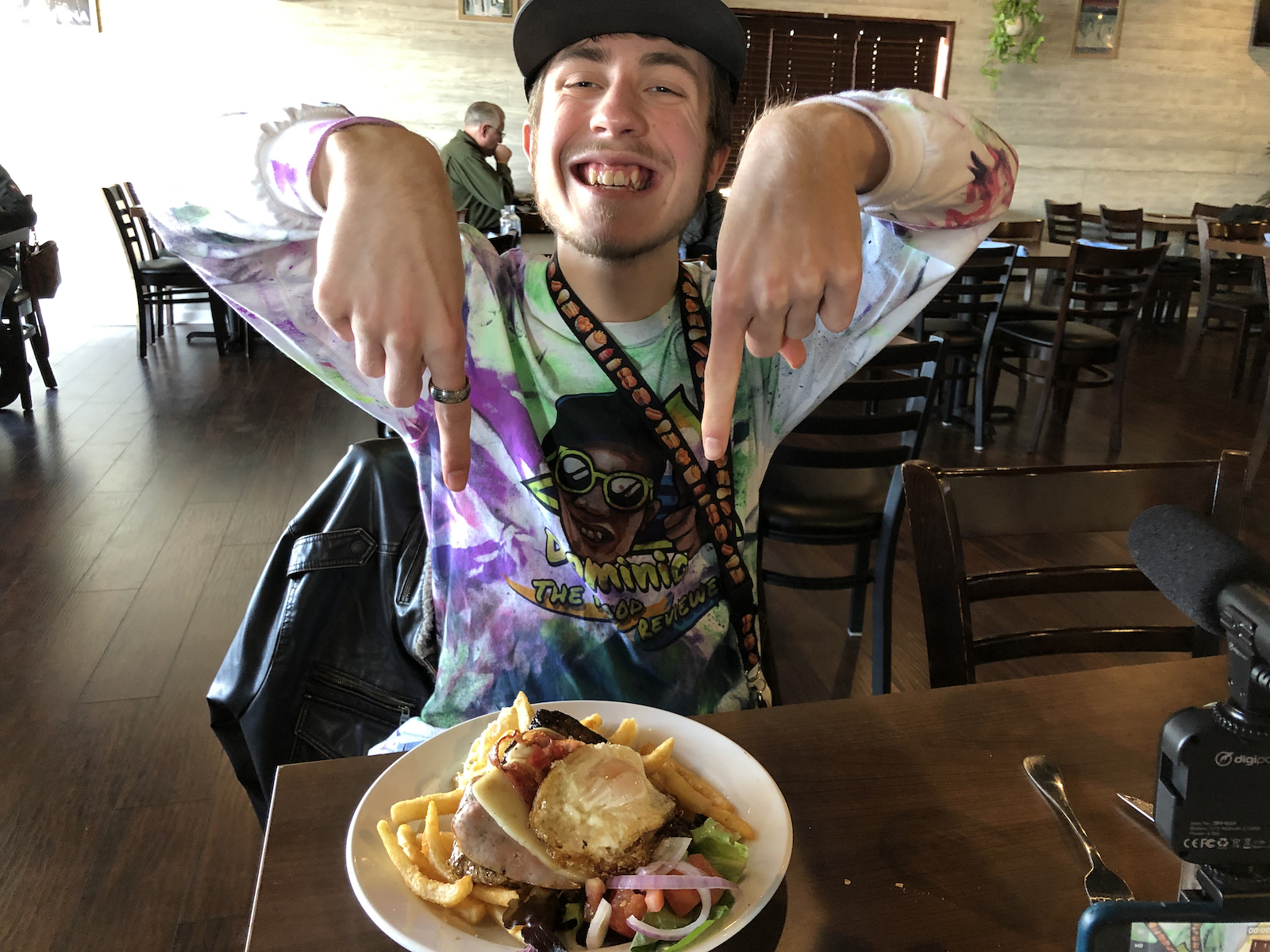 Dominic the Food Reviewer is a teenage writer and student at St. Francis High School who began sharing his passion for food by posting positively-focused restaurant reviews on Facebook. Since he created his page in 2019, he has been featured by multiple media outlets including Fox6, CBS58 and TMJ4. Dominic says his goal is to inspire other kids with special talents to find their own voices and passions.