This weekend I got to visit The Poutine Stop, a vendor at Paper Table Food Co., the virtual food hall located at 733 N. Milwaukee St.
The Paper Table is mainly a take out spot. They have a few places to sit, but most people order their food for carry-out or delivery.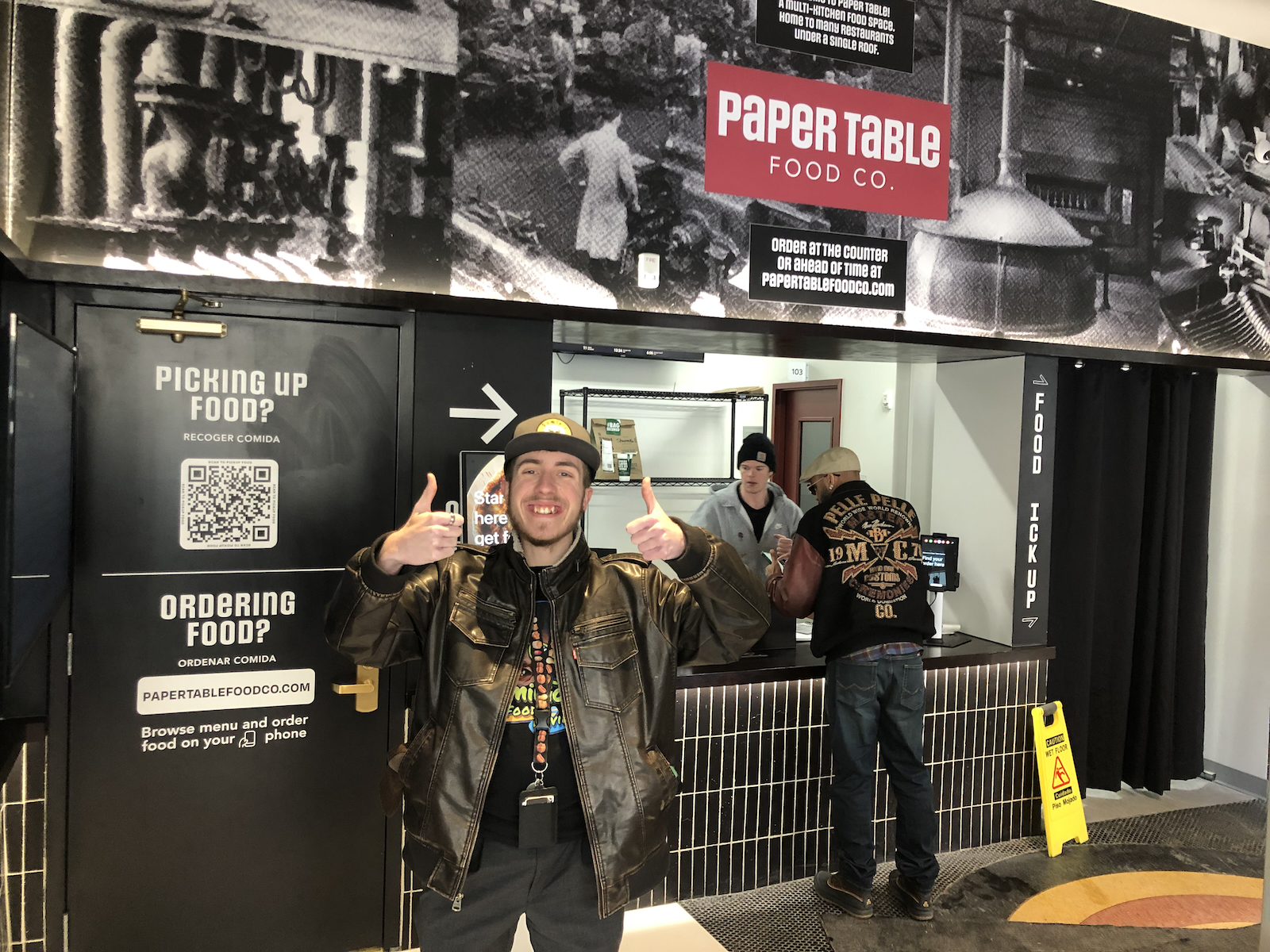 Poutine Stop offers all kinds of different poutine dishes in this neat environment. That includes The Badger: fries topped with grilled beer bratwurst and house horseradish sauce and one of their most popular dishes The Rich Boy: fries topped with a spicy creole style gravy, white cheddar cheese curds, pan-fried shrimp and a topping of their secret aioli.
I got the pleasure to meet the owner, Sylvia Larsson. Sylvia mentioned that she was born in Brazil. Her father was an engineer, So her family ended up living in different spots, due to his career. She lived in Stockholm Sweden from age 6 until 12. After that, she lived in Canada, which is popular for its poutine. She ended up in Milwaukee after meeting someone from here. Silvia graduated from culinary school, and has worked as a chef for many years. She originally learned to cook from her mom. Sylvia says her mom could cook any kind of dish you can think of.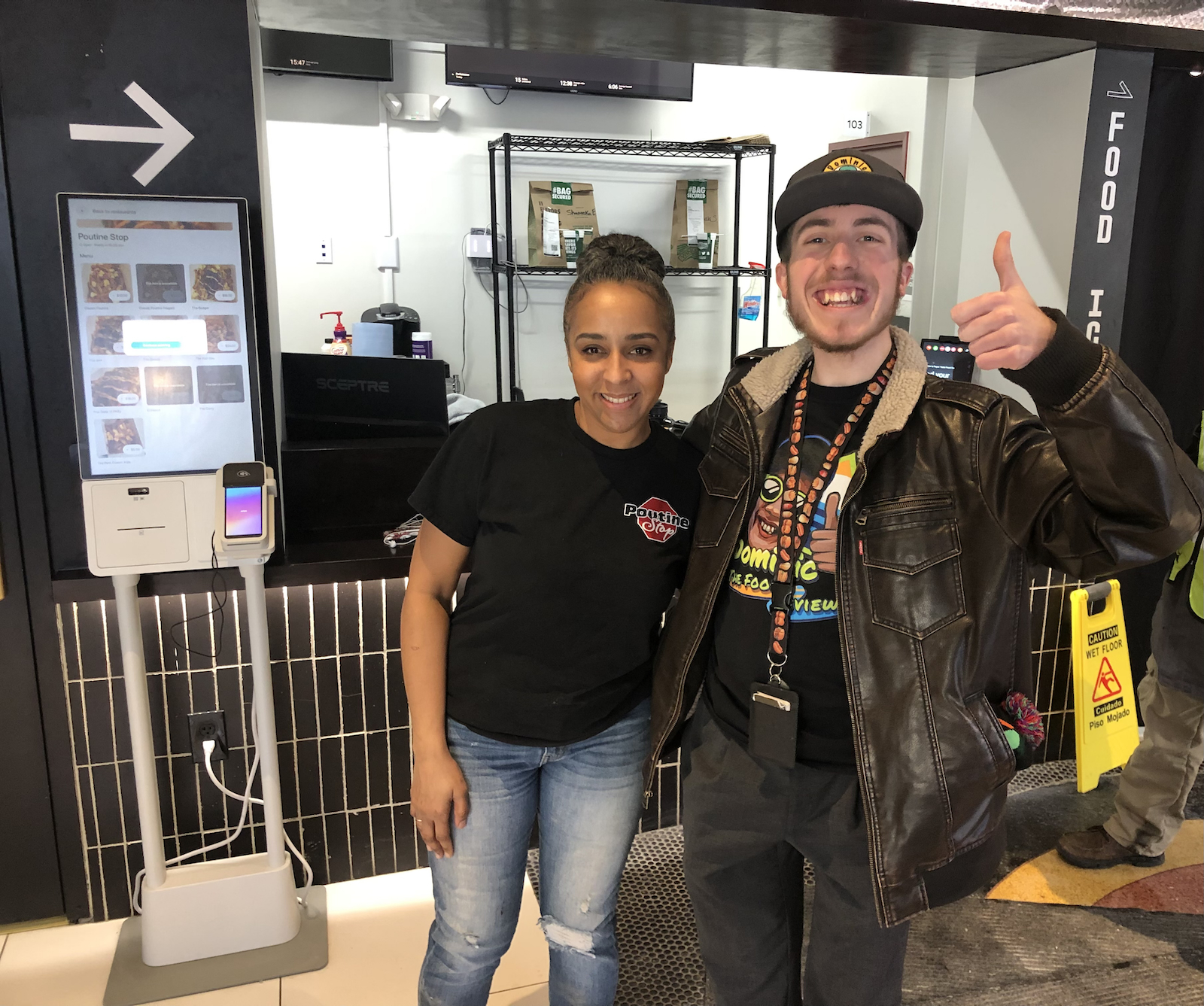 When she came to Milwaukee, she noticed there were no poutine places here, so she wanted to bring a nice twist from Canada to our beautiful food scene here in Milwaukee and throughout the state. The Poutine Stop opened three months ago.
Sylvia makes all of her own seasonings and gravy. All the cheese is locally sourced and so are the potatoes. The Swedish meatballs in one of their dishes are even made from scratch.
For my poutine dish, I decided to give the Swedish poutine a try. It has fresh cut fries, traditional Swedish meatballs simmered in creamy brown gravy, white cheddar cheese curds and a drizzle of lingonberry on top. I had the lunch sized portion, which was the perfect size.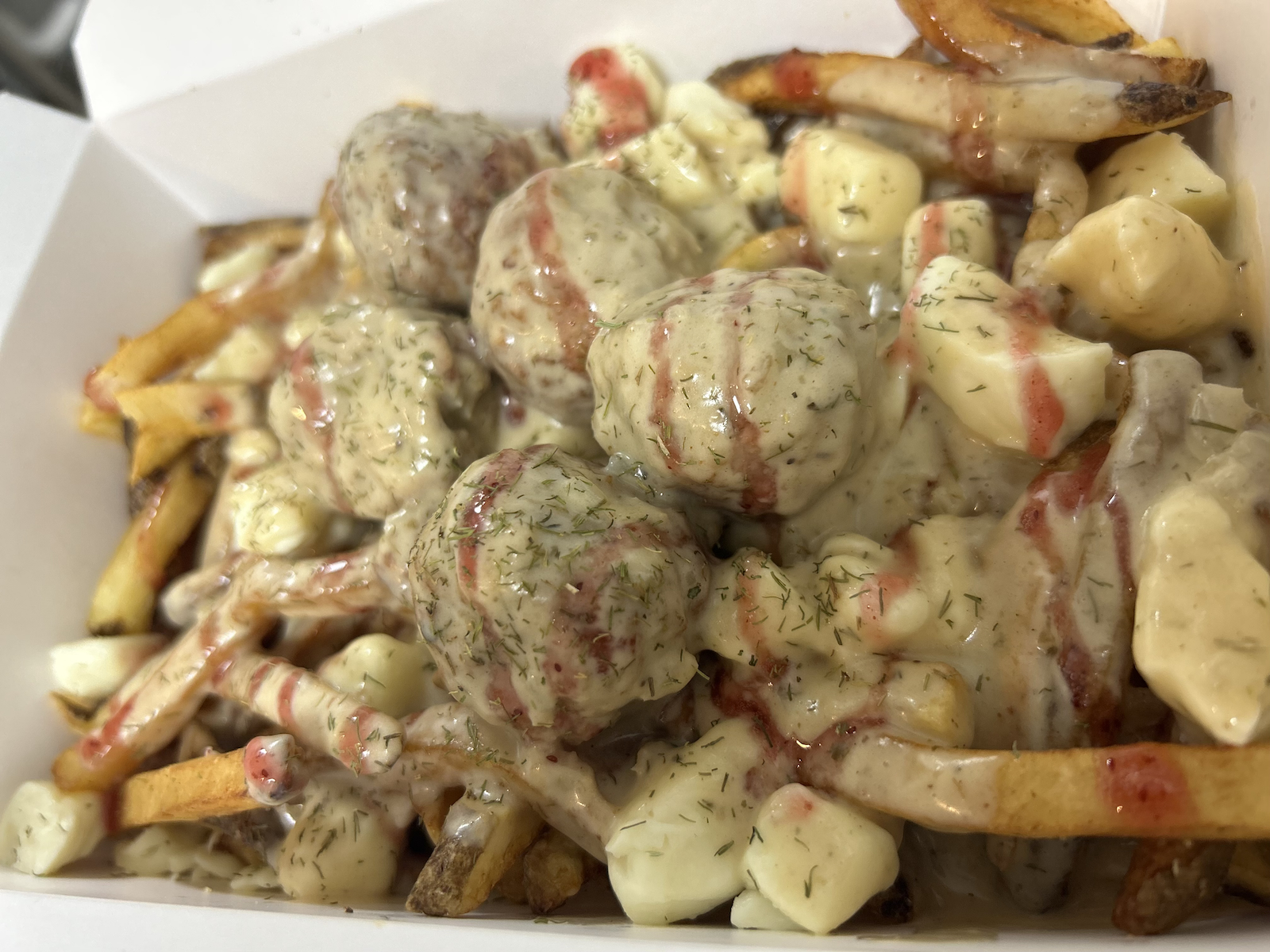 When I took my first bite, I thought the gravy, and cheese went together very well, and they were just perfectly balanced out, and had so much character to it. Those white cheddar cheese curds had a nice soft texture to them. The fries at the bottom of the poutine dish tasted super fresh. The gravy that was smothered on top of those hand cut potatoes had such an explosion of flavor and the Swedish meatballs had just the right amount of gravy on top of them. The lingonberry had a slightly sweet flavor. It all just melted in my mouth.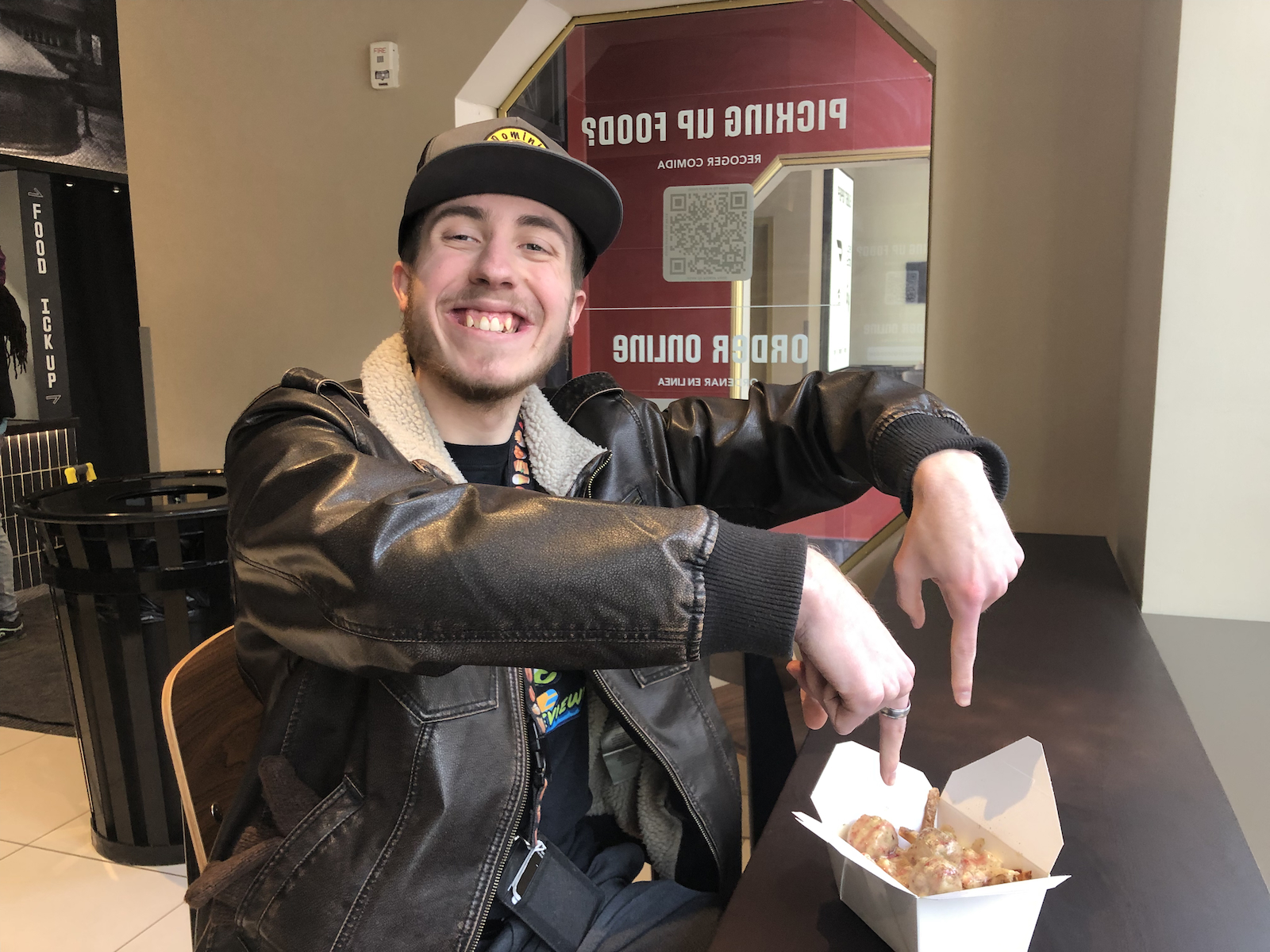 Poutine is definitely a dish that I have been craving for so long since the last time I was in Canada. That poutine dish was insanely delectable and what I absolutely enjoyed about the Poutine Stop was that they had all different varieties of poutine.
I even got to try their Jerk poutine, which included toppings such as traditional herb gravy, white cheddar cheese curds, topped with juicy jerked chicken and a drizzle of sweet mango glaze.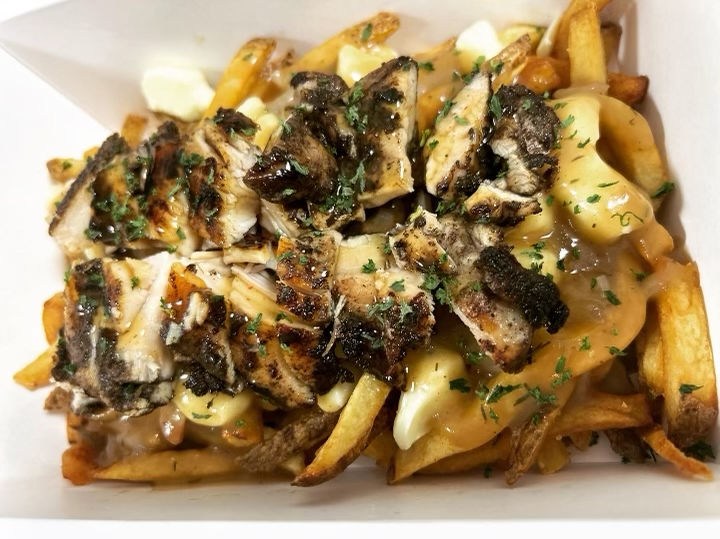 My dad thought the Jamaican jerk chicken was nice and moist and had a nice tenderness and spice to it. We both thought this meal was absolutely incredible.
While I was there, Sylvia and one of the workers, Kyle, were super sweet and they had so much positivity. They were telling me all about all the local restaurant kitchens at Paper Table.
I would highly recommend checking out the Poutine Stop because the Swedish poutine that I tried was out of this world. Sylvia is definitely going places with her incredible food. This is an absolute hidden gem, and a must try.
Dominic the Food Reviewer is a teenage writer and student at St. Francis High School who began sharing his passion for food by posting positively-focused restaurant reviews on Facebook. Since he created his page in 2019, he has been featured by multiple media outlets including Fox6, CBS58 and TMJ4. Dominic says his goal is to inspire other kids with special talents to find their own voices and passions.