At OnMilwaukee, we believe in lifting up all voices and using our platform to support others' dreams. And that's what we hope to do for Dominic the Food Reviewer. When I first met Dominic almost two years ago, I was impressed by his passion, his curiosity and his interest in improving his writing. Over time, I've not only enjoyed getting to know him better, but he has taught me as much as I have him. My hope is that you'll not only enjoy reading Dominic's reviews, but also glean understanding and joy from seeing the world of food through his eyes. -- Lori Fredrich, Dining EditorA couple of weeks ago, I had lunch at Brothers Gyros & Pizza. It is located at 5158 S. 108th St. in Hales Corners.
They have a large menu that includes gyros, sandwiches, salads, appetizers, pizzas and much more. They also have a Friday fish fry. Their most popular menu items are gyros and the Brothers Signature Sandwich.
I had the pleasure to meet with owners, Steve and Chrisanti Itsines.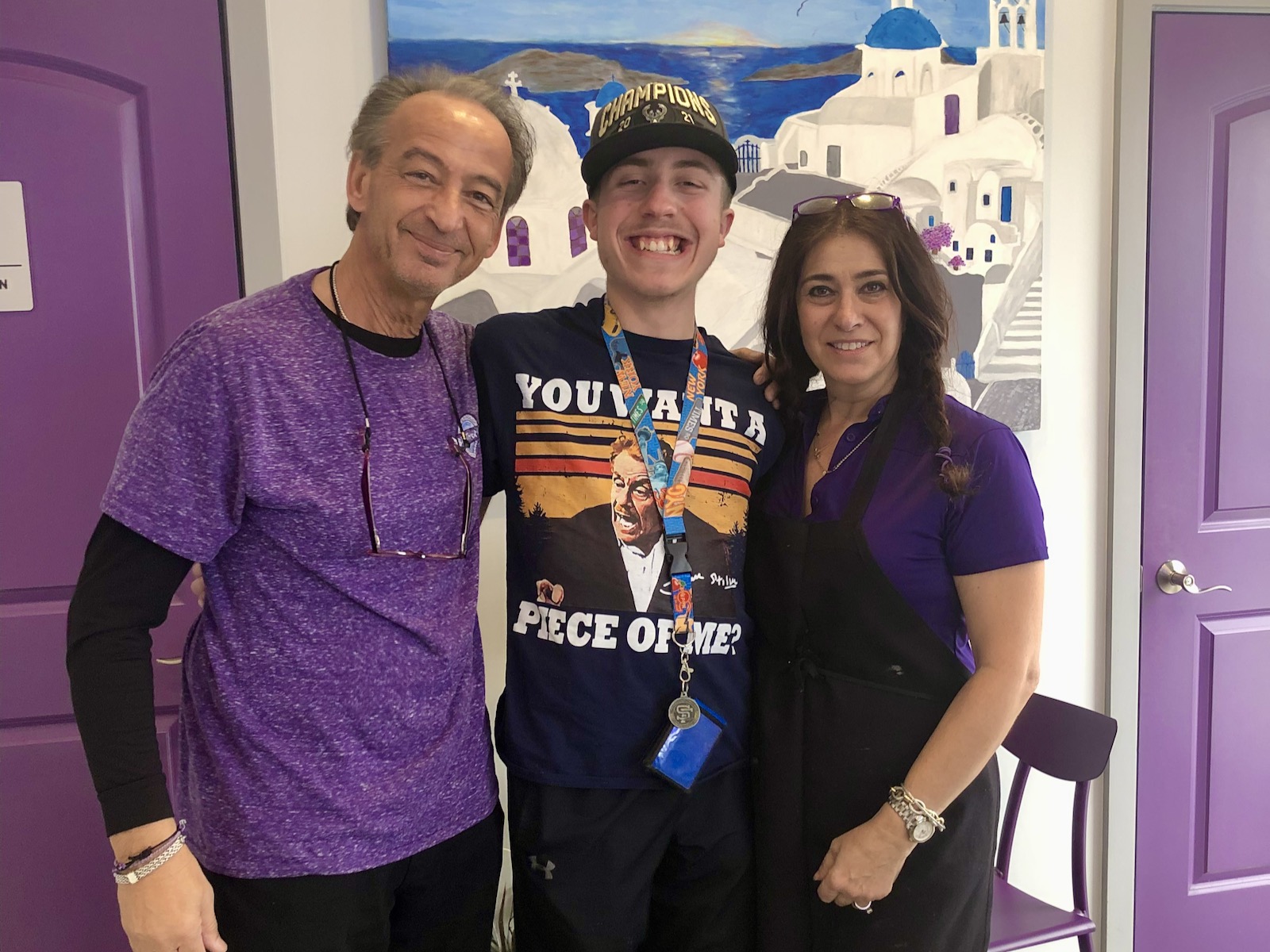 They had lots of positive energy and took the time to explain their menu and talk about how they started their restaurant, which opened Jan. 11, 2021. Honey Dip Donuts was in the building before them. Chrisanti said everything in the restaurant is homemade.
The Chrisantis previously operated the Forum restaurant on Brookfield Road and the Baymont Inn and Suites in Grafton. They have three sons. Their names are Demetri, George and Steve. Sadly, their son Demetri passed away and they have a purple table in the back of the restaurant reserved just for him.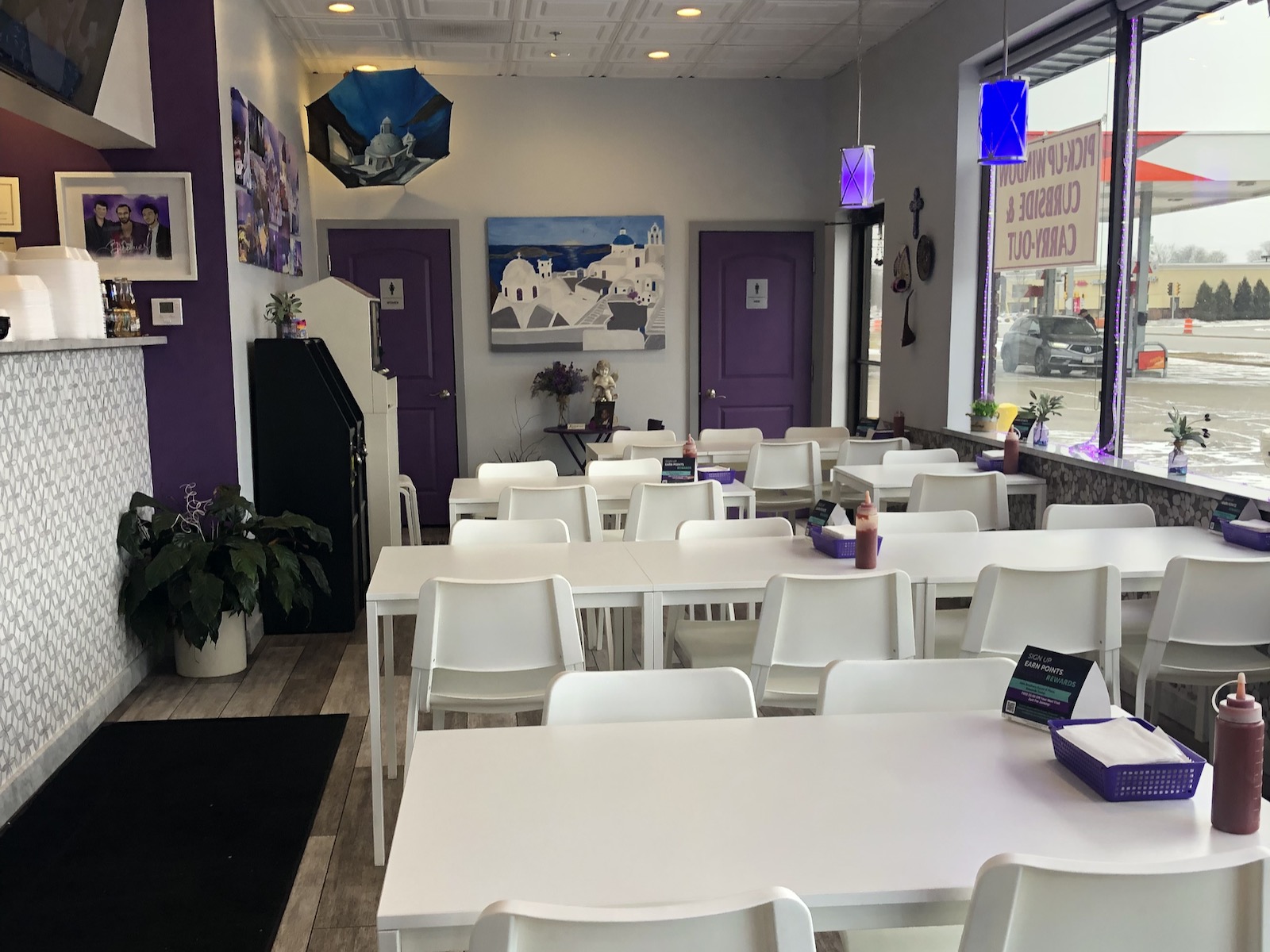 The restaurant is very modern and clean. I loved the colorful painted pictures of Greece. There is lots of purple on the walls and in the decor because it was Demetri's favorite color. They also had lots of signs with sayings about family.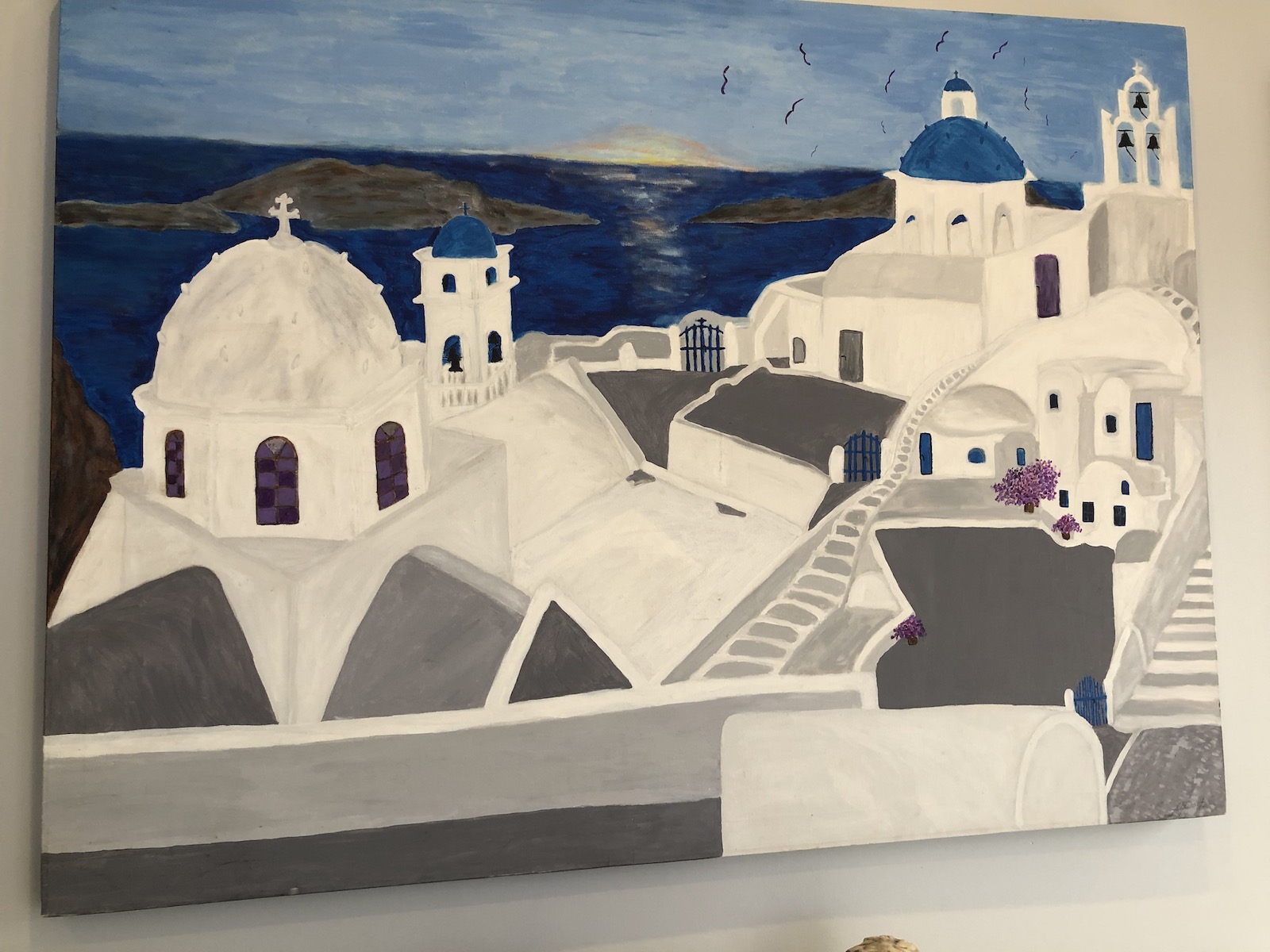 I just had to try the Brothers Signature Sandwich. It included toppings such as sliced gyro meat, sliced chicken breast soaked in olive oil, feta cheese, onions, cucumbers, red bell peppers and a side of tzatziki sauce.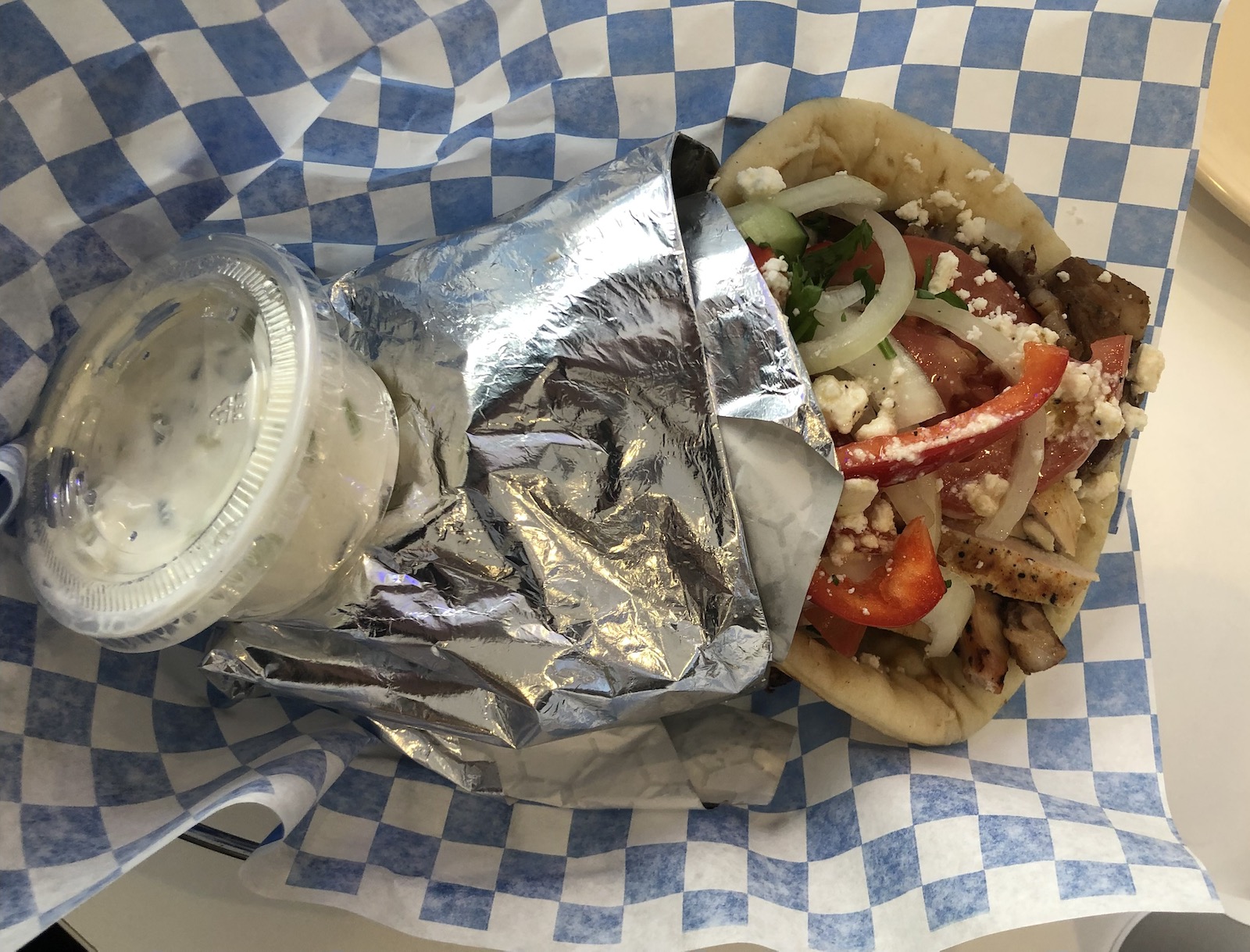 The gyro and chicken had a great flavor and seasoning. The veggies were very fresh and the tzatziki sauce was very creamy. They also give you very large portions so you won't go hungry. I would definitely get this sandwich again.
I also had their spinach pie. The crust was tasty and cheese and spinach inside the pie were flavorful.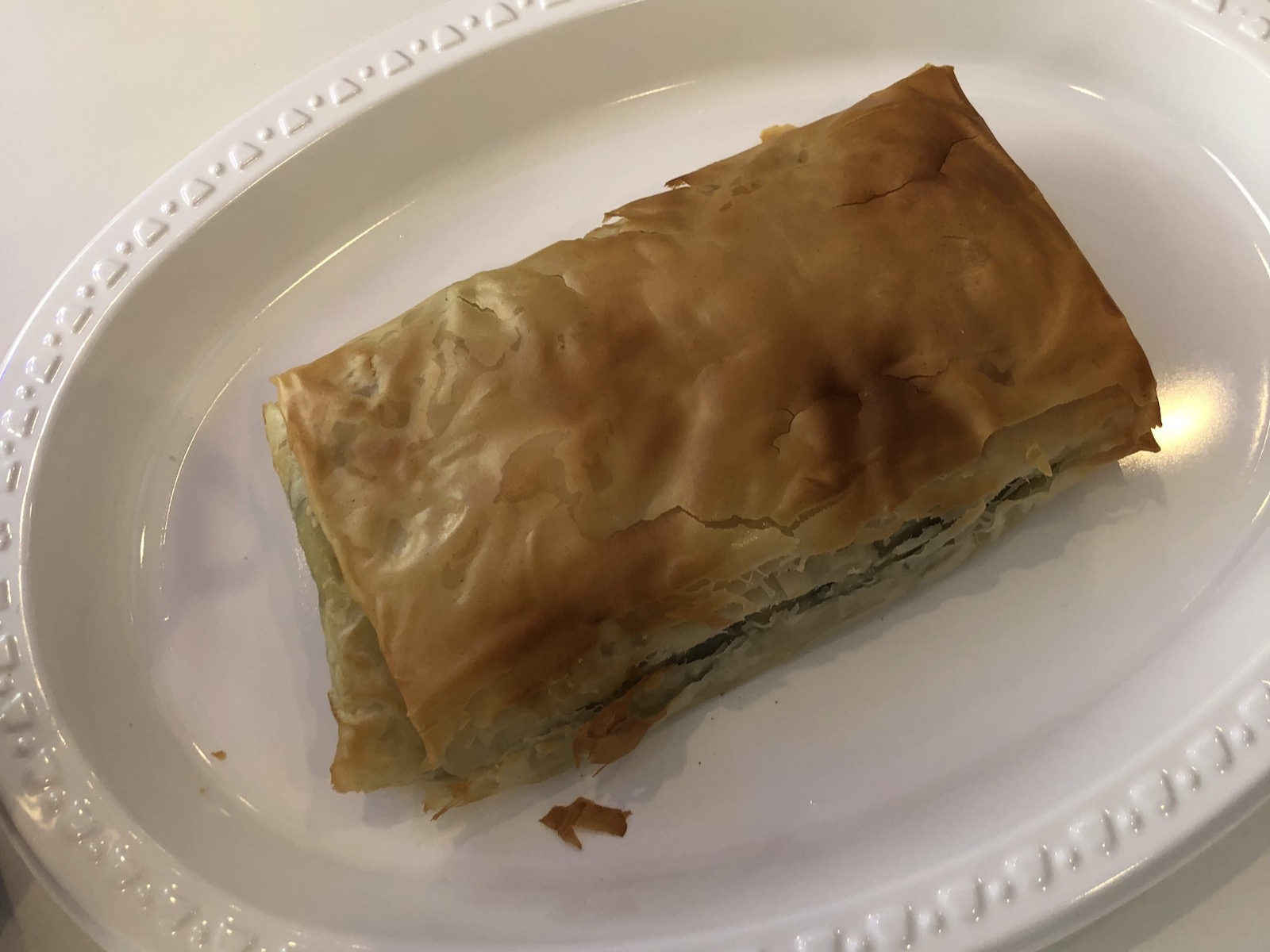 For dessert, I ordered the baklava. It came to the table warm and had a sweet, cinnamon flavor. The crust was nice and flaky. It was amazing.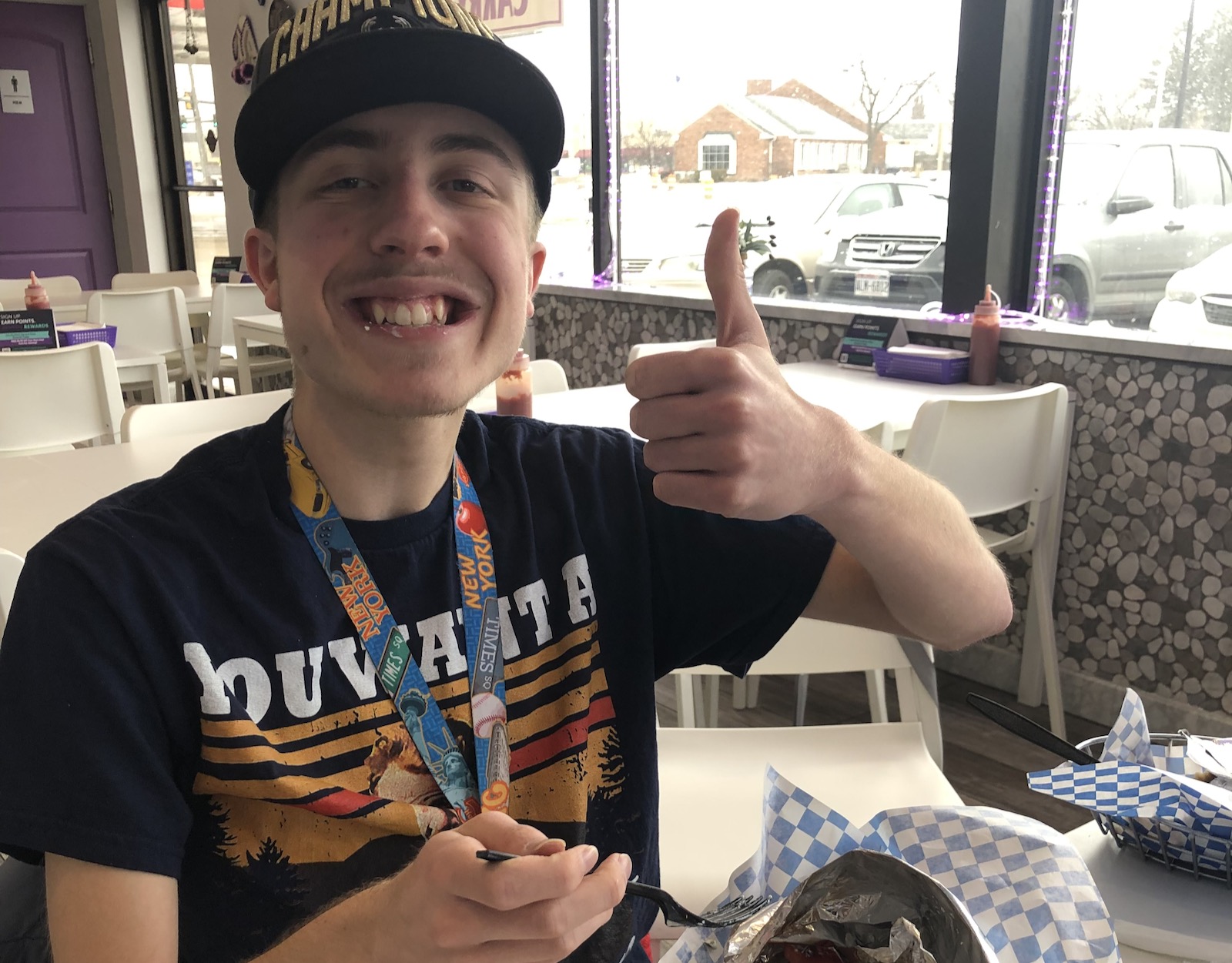 You should definitely check this restaurant out because Steve, Chrisanti, their sons and staff were fun to be around, and so kind. The food was delectable and they give you generous portions. The restaurant had great family atmosphere. I will definitely be going back here to eat again.
Dominic the Food Reviewer is a teenage writer and student at St. Francis High School who began sharing his passion for food by posting positively-focused restaurant reviews on Facebook. Since he created his page in 2019, he has been featured by multiple media outlets including Fox6, CBS58 and TMJ4. Dominic says his goal is to inspire other kids with special talents to find their own voices and passions.