Join us on Saturday, July 23 for some lakeside munchies at the second annual OnMilwaukee Food Truck Fest. Choose from a menu of 20 trucks and enjoy the live DJ, games and entertainment. It's the biggest gathering of the best food on four wheels.
At OnMilwaukee, we believe in lifting up all voices and using our platform to support others' dreams. And that's what we hope to do for Dominic the Food Reviewer. When I first met Dominic almost two years ago, I was impressed by his passion, his curiosity and his interest in improving his writing. Over time, I've not only enjoyed getting to know him better, but he has taught me as much as I have him. My hope is that you'll not only enjoy reading Dominic's reviews, but also glean understanding and joy from seeing the world of food through his eyes. -- Lori Fredrich, Dining Editor
This weekend I visited Calderone Club on my latest food adventure. The restaurant is located at 842 N. Martin Luther King Jr. Dr. In addition to their popular thin crust pizza, they offer so many authentic Italian pastas including gnocchi San Marzano, cannelloni al quattro formaggi, ravioli della casa and tortellini al calderone. Their most popular dish, though, is their spaghetti and meatballs.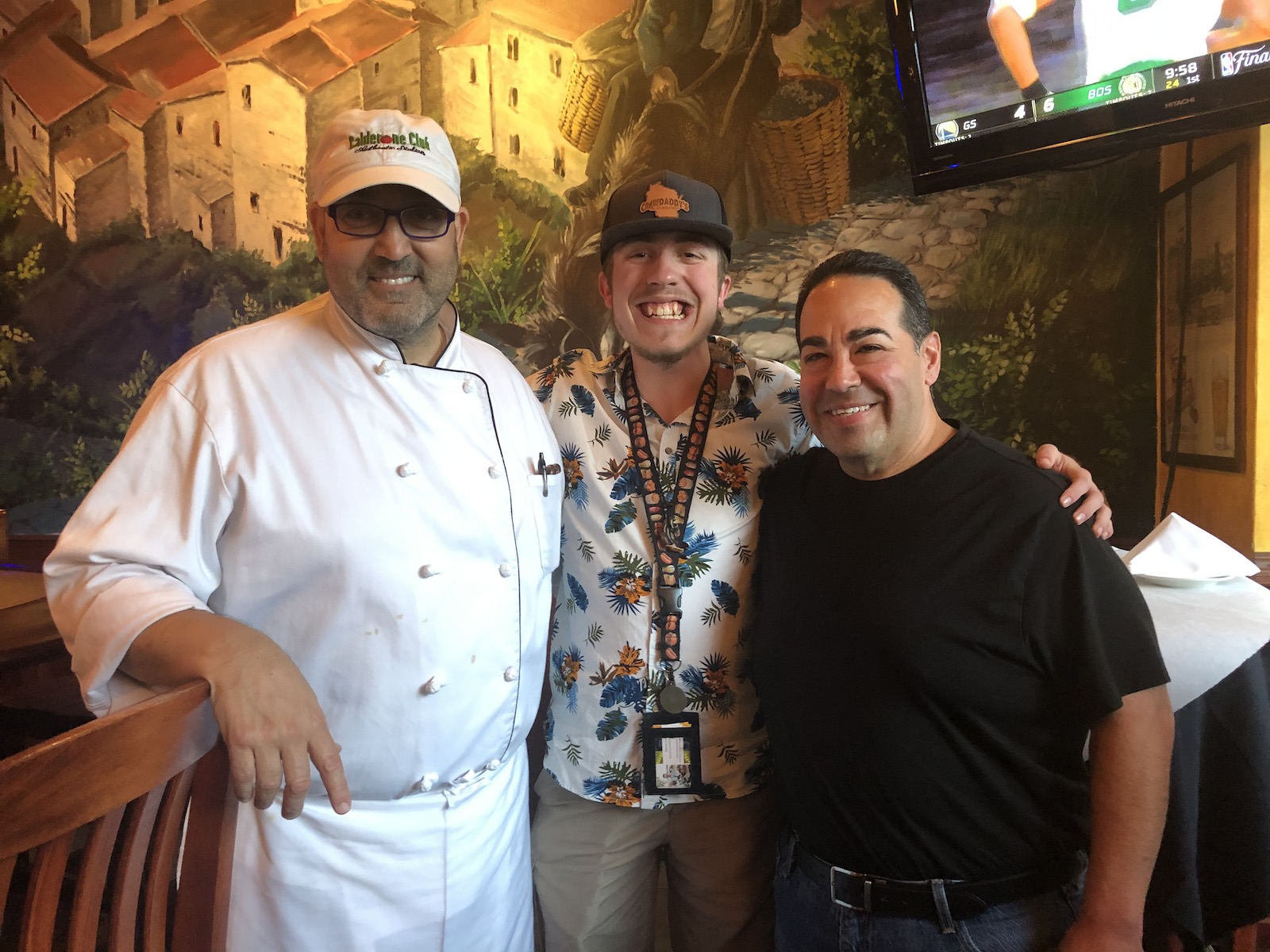 I had the honor to meet owner Gino Fazzari whose family has a long history in restaurants. Gino's father bought a restaurant named the Caradaro Club in 1969 and sold it to Gino's uncle in 1973. Gino's brother, Carmelo Fazzari, operates another Calderone Club location at 8001 N Port Washington Rd. in Fox Point. The Downtown Milwaukee location has been open since 1983.
Gino said both of his parents taught him how to cook. Every morning he would watch is mom bake bread and make pizza and pasta. He said cooking is therapeutic to him.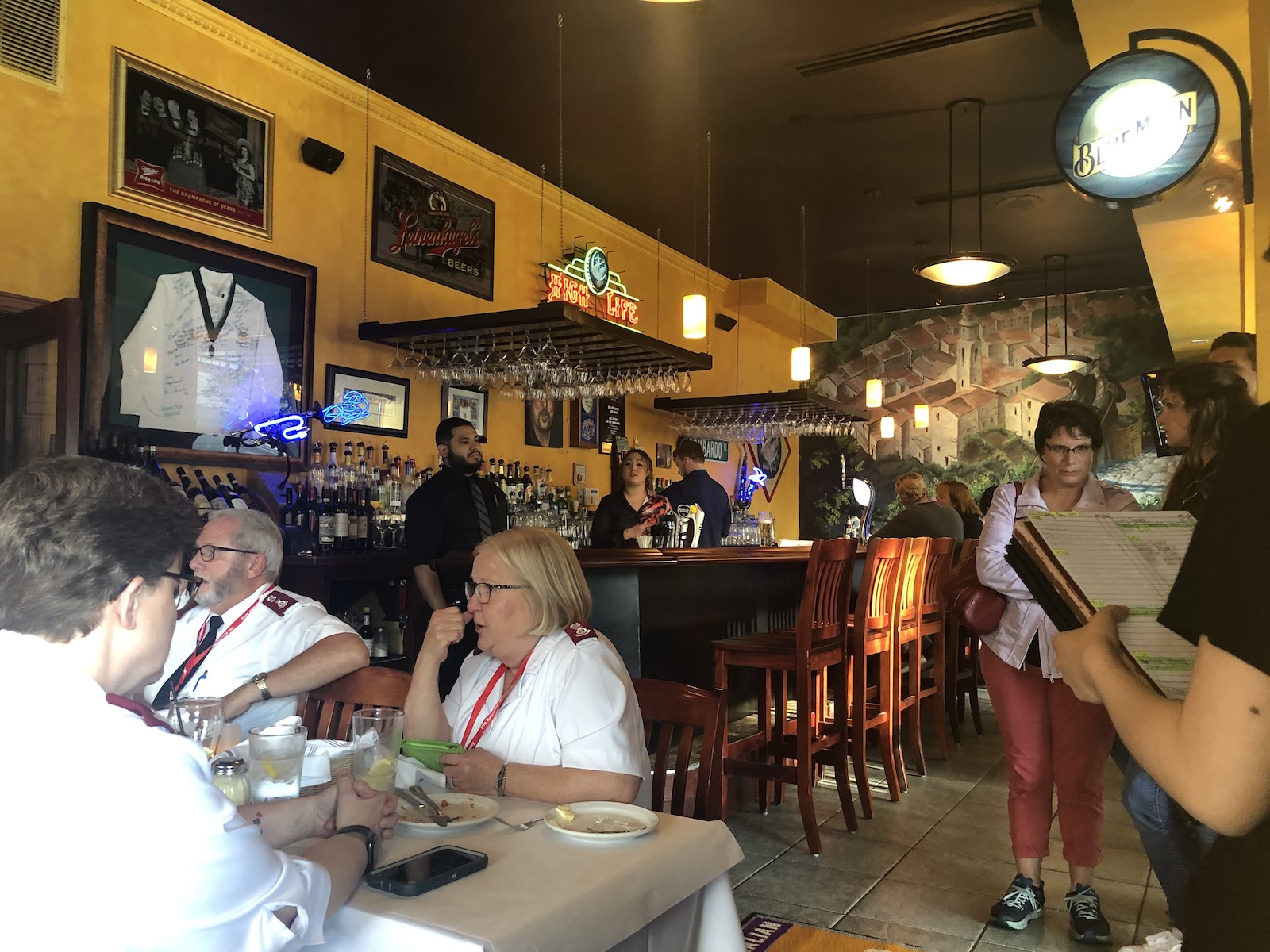 The restaurant has a Venetian look to it with a beautiful fresco mural on the wall near the bar. They have a long bar when you first walk in and lots of seating inside the main dining area.
For my appetizers, I tried their melanzane fritte crispy eggplant with a side of marinara sauce and meatballs.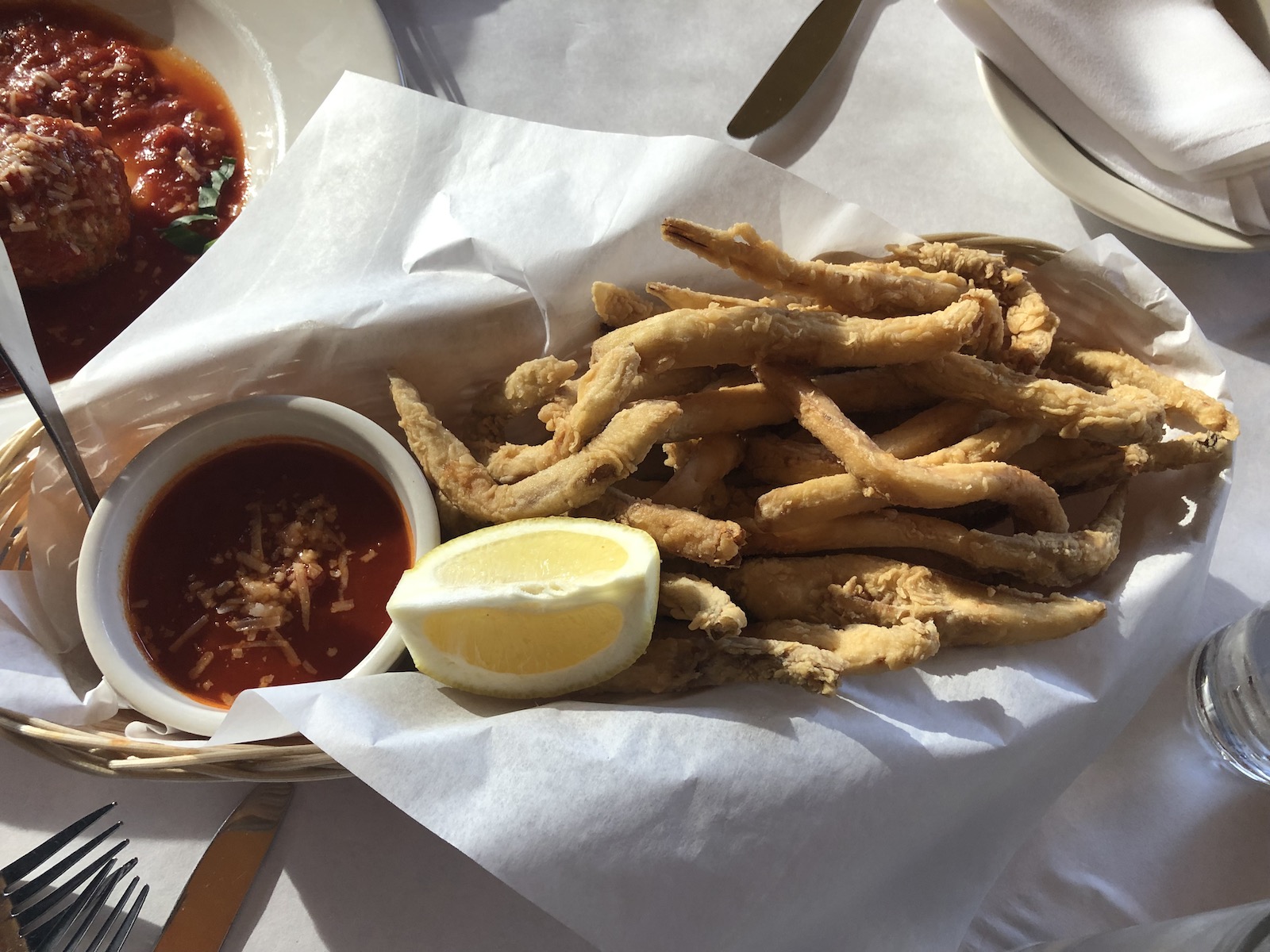 They give you a generous portion of eggplant and it's so delicious you just can't stop eating it. The meatballs were scrumptious and the sauce on them had a nice flavor.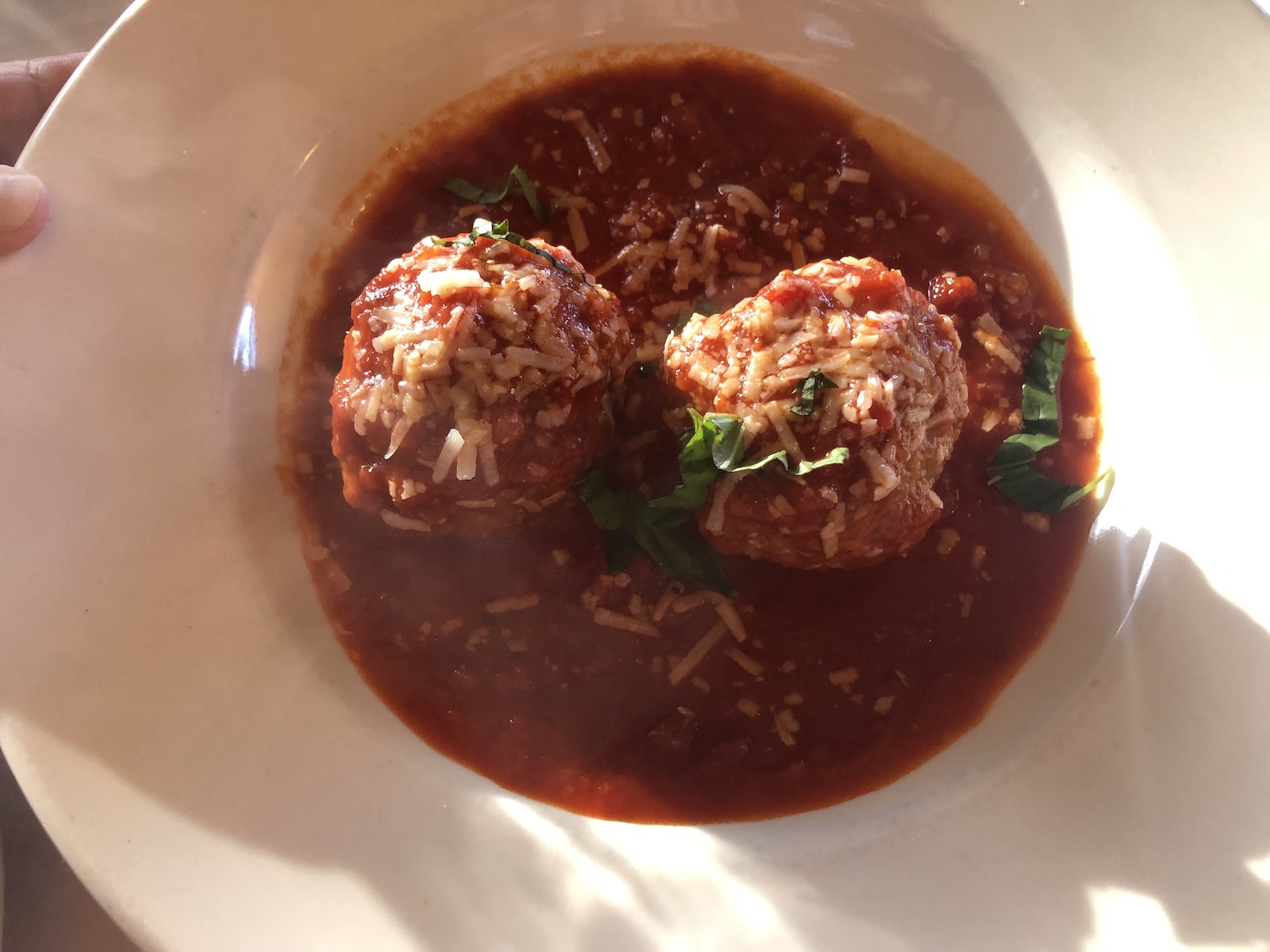 For the main course I ordered their capellini alla caprese which includes their handmade angel hair spaghetti noodles tossed with sweet roma tomatoes, prosciutto di parma, Italian soffritto (olive oil, garlic and onion) in a light chardonnay cream sauce with Parmigiano-Reggiano cheese.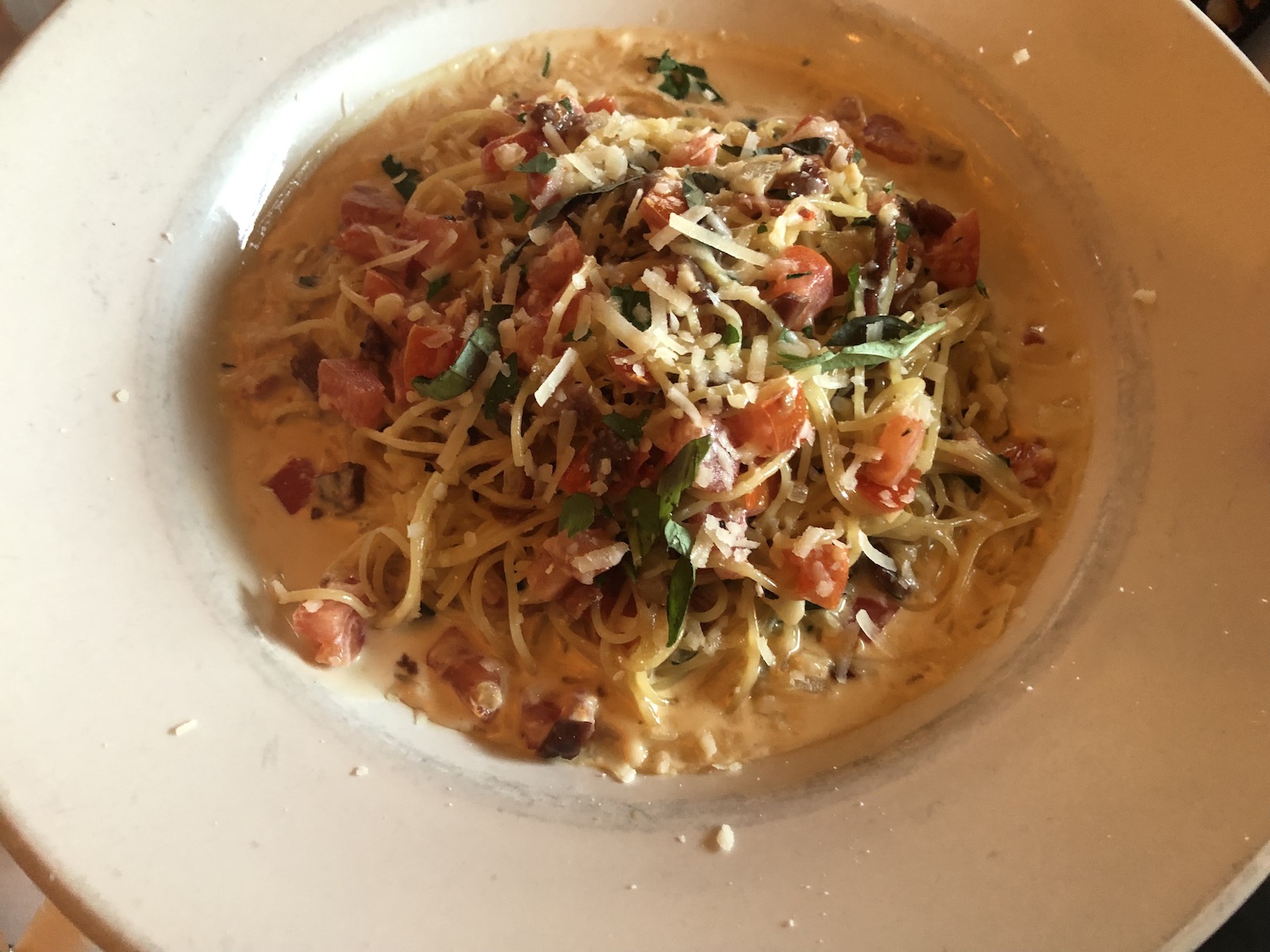 The cheese on the pasta was very creamy and the tomatoes tasted fresh out of the garden. I was very confident that the I could eat the entire bowl and I did.
I also sampled their braised short rib tortellacci with broccolini and sausage. The short ribs were very tender and the tortellacci noodles had a light taste.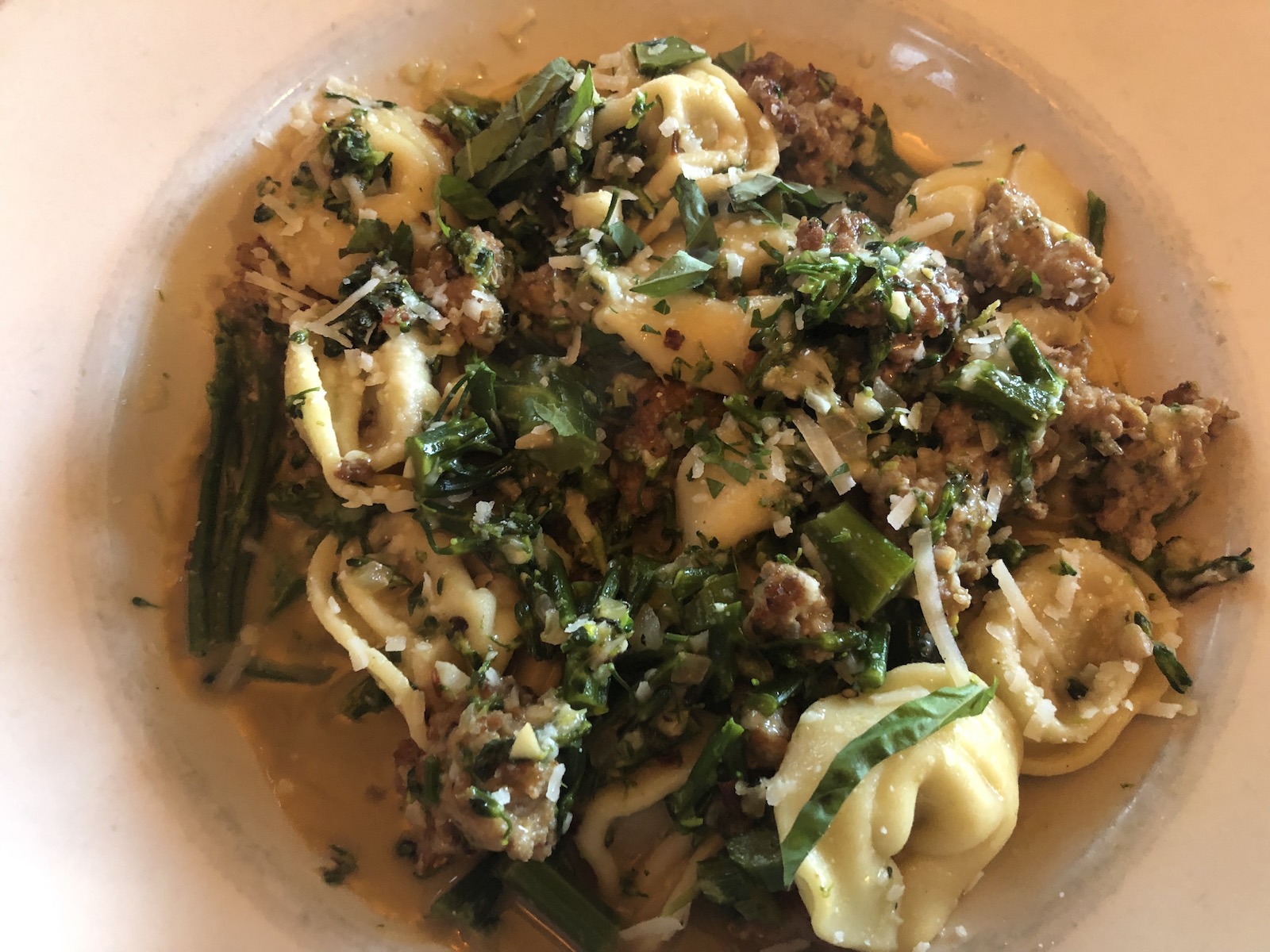 I also just had to try their famous thin crust pizza. The recipe is the original Carodaro Club recipe. You can never go wrong with their Milwaukee style cracker thin crust pizza.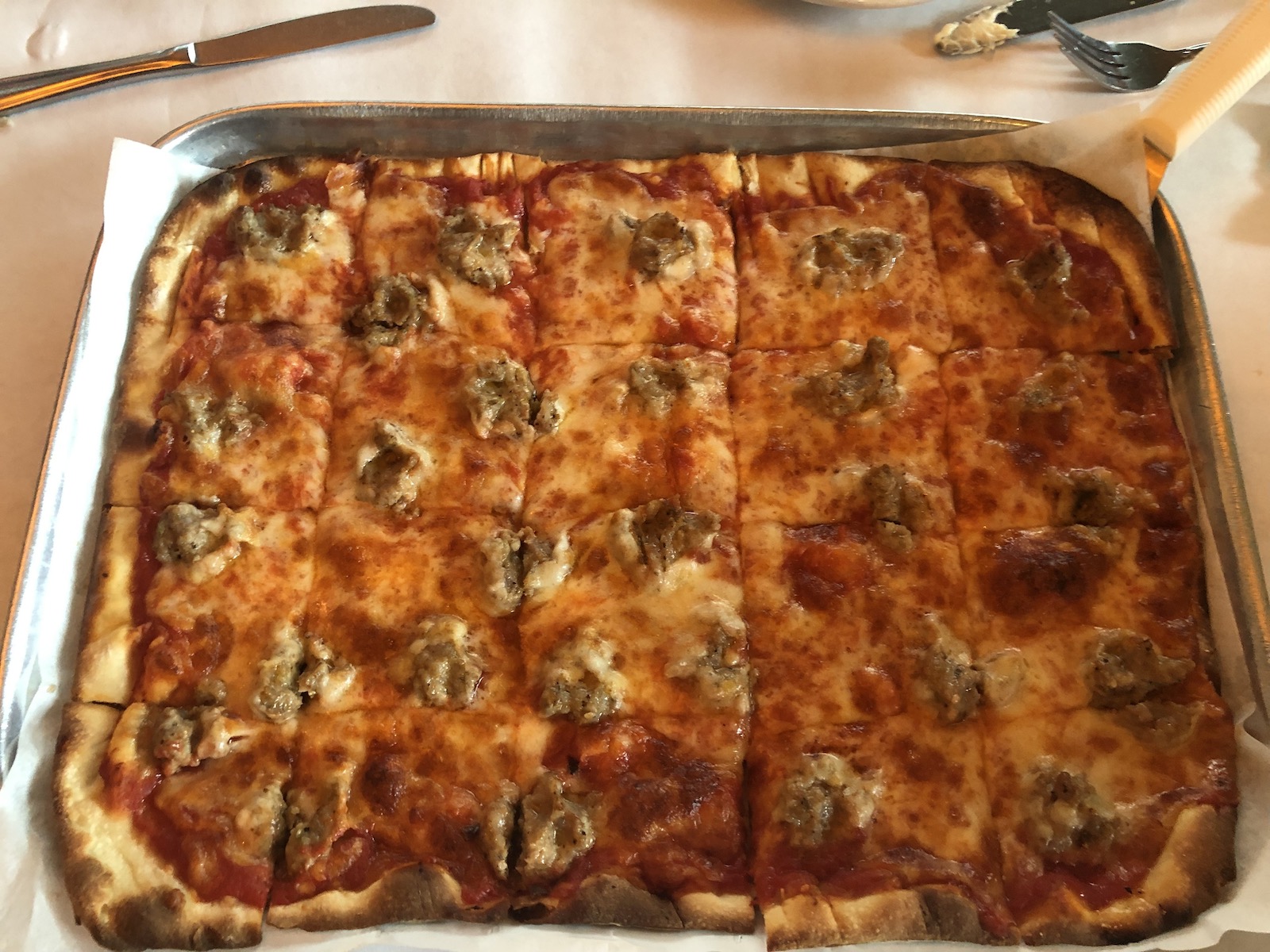 At the end of the meal I had their popular tiramisu tradizionale and their old fashioned vanilla gelato.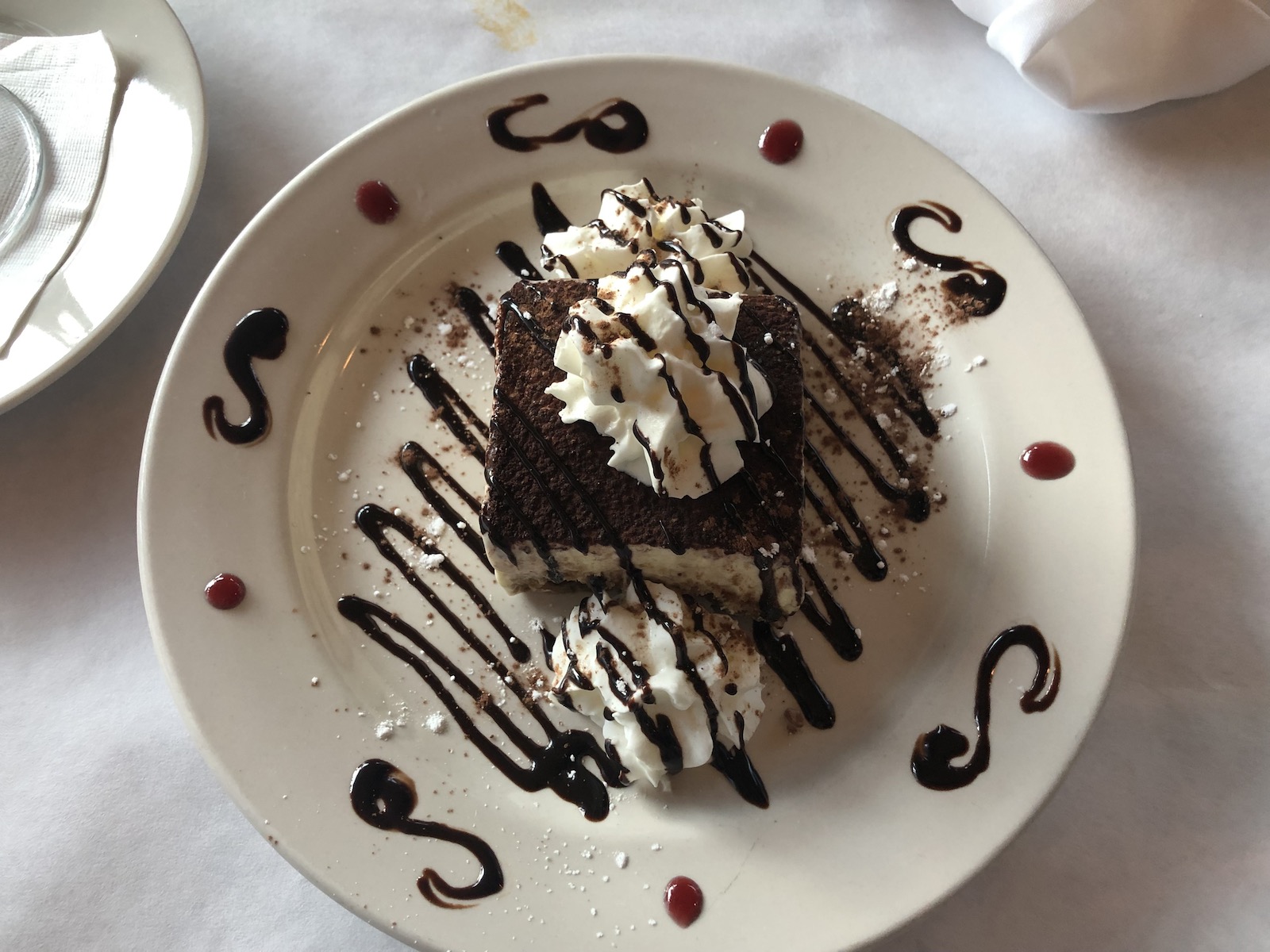 The tiramisu had a nice rich flavor and the gelato was very refreshing on a hot day. You can definitely share the desserts.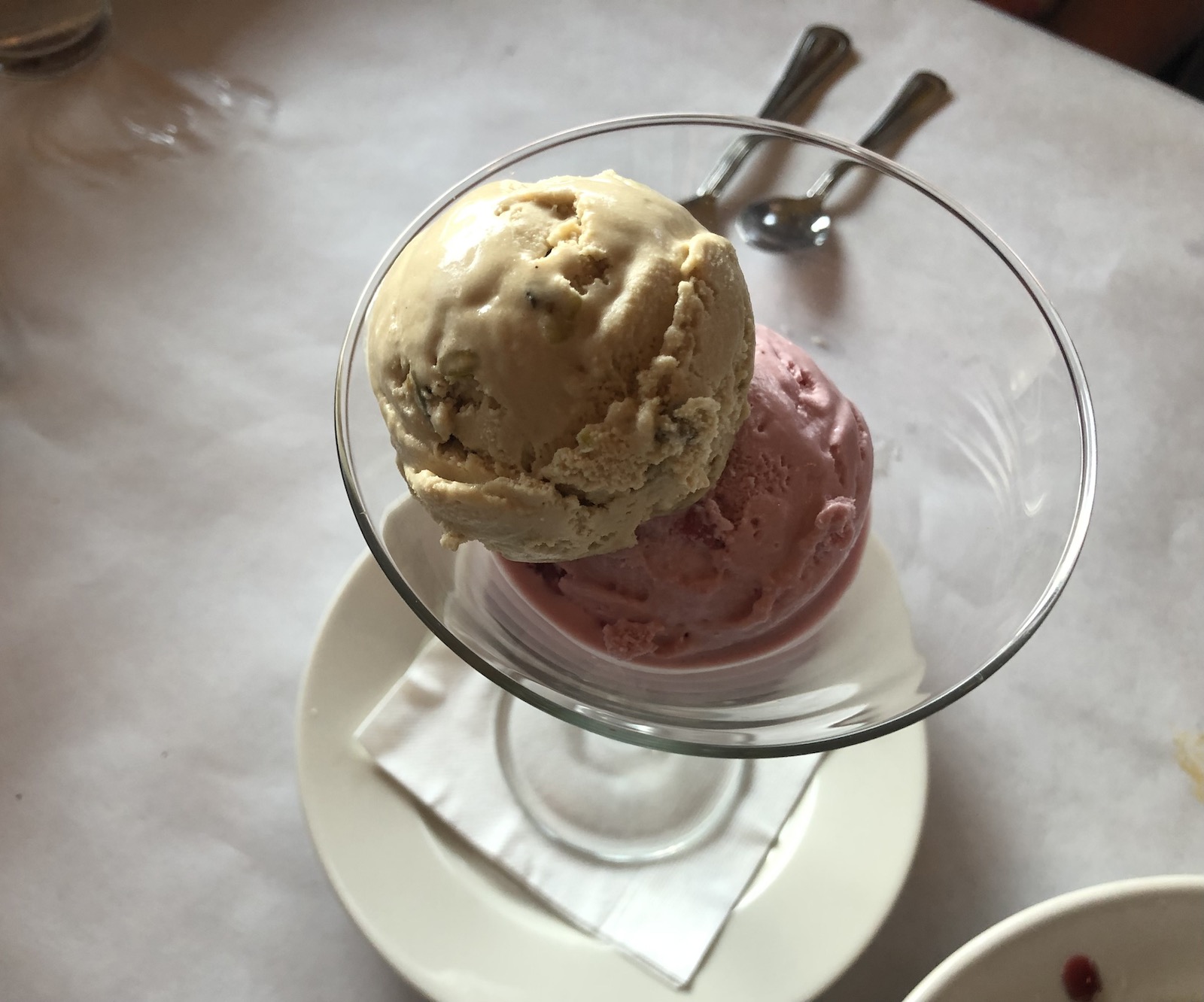 I want to thank my friend Rick Rodriguez for joining me on my review and introducing me to Gino. He is an amazing chef and was so friendly. We had very positive conversations about food and the history of his restaurant. Our waiter Heladio was very friendly and made sure you had all your dishes right away and was very helpful when explaining the menu.
If you're looking to try awesome Italian food definitely check out the Calderone Club. You won't be disappointed. Make sure to make reservations ahead of time.
Dominic the Food Reviewer is a teenage writer and student at St. Francis High School who began sharing his passion for food by posting positively-focused restaurant reviews on Facebook. Since he created his page in 2019, he has been featured by multiple media outlets including Fox6, CBS58 and TMJ4. Dominic says his goal is to inspire other kids with special talents to find their own voices and passions.