At OnMilwaukee, we believe in lifting up all voices and using our platform to support others' dreams. And that's what we hope to do for Dominic the Food Reviewer. When I first met Dominic almost two years ago, I was impressed by his passion, his curiosity and his interest in improving his writing. Over time, I've not only enjoyed getting to know him better, but he has taught me as much as I have him. My hope is that you'll not only enjoy reading Dominic's reviews, but also glean understanding and joy from seeing the world of food through his eyes. -- Lori Fredrich, Dining Editor
During my latest adventures, I went to Central Standard Crafthouse & Kitchen, 320 E. Clybourn St., for brunch.
I met with co-owner Evan Hughes. He said that he, and the other co-owner, Pat McQullian, started out with a tasting room in Walker's Point. They shared the space with the Milwaukee Brewing Company. Eventually, they decided to quit their day jobs, and open an urban distillery and restaurant. They wanted to add to Milwaukee tourism, and bring more people to the city. The kitchen and craft distillery opened a year and a half ago.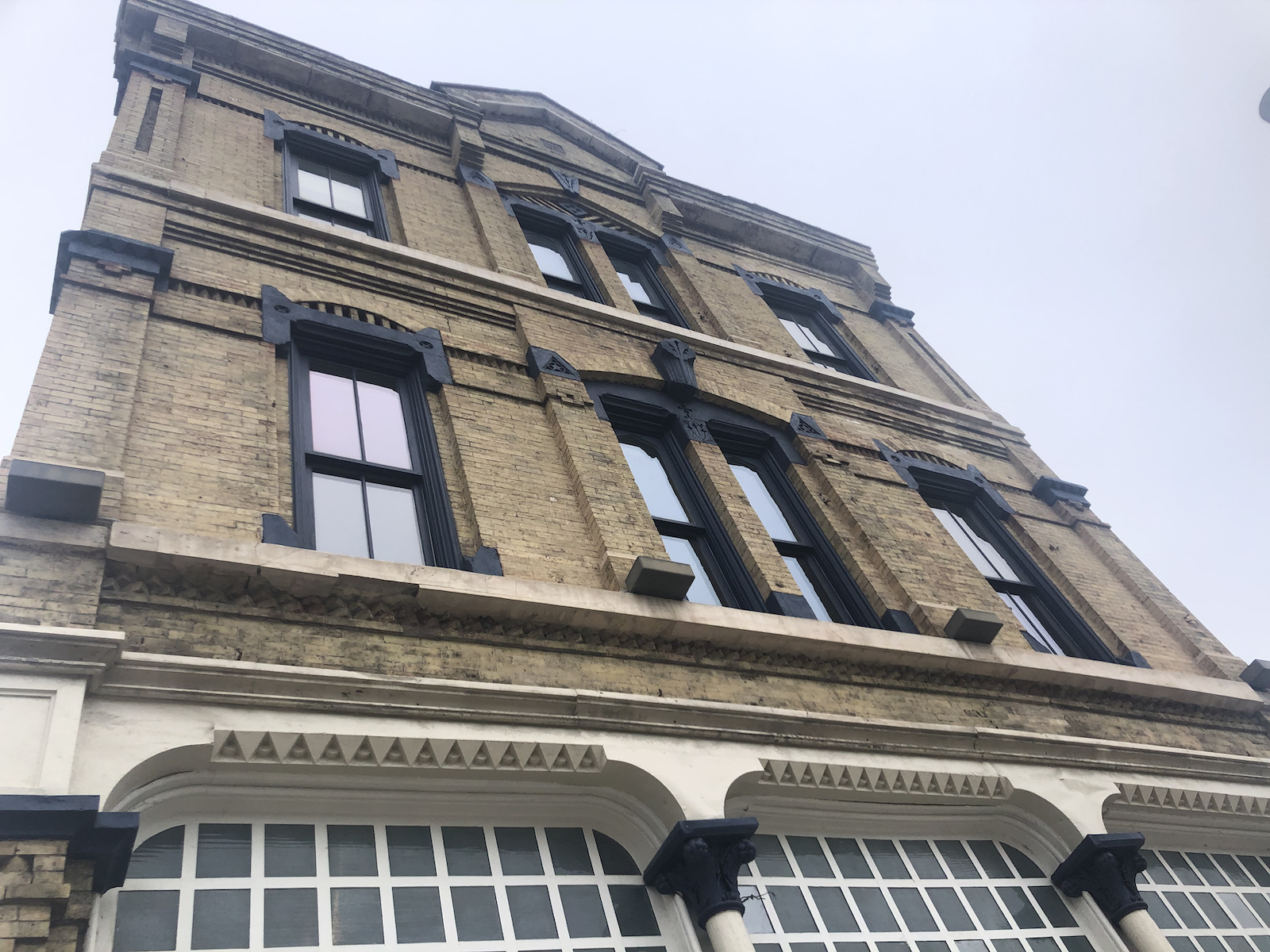 The building was originally built in 1874. It is one of the oldest buildings in downtown Milwaukee. Back in the day, it was a leather company that made soles for shoes and bridles for horses.
Evan gave us a full tour of the building. When you first enter the building you notice the bright cream city brick walls. They saved the original elevator ropes and gears to create a door in the back of the dining area. Evan said the original elevator was powered by a water pipe in the basement.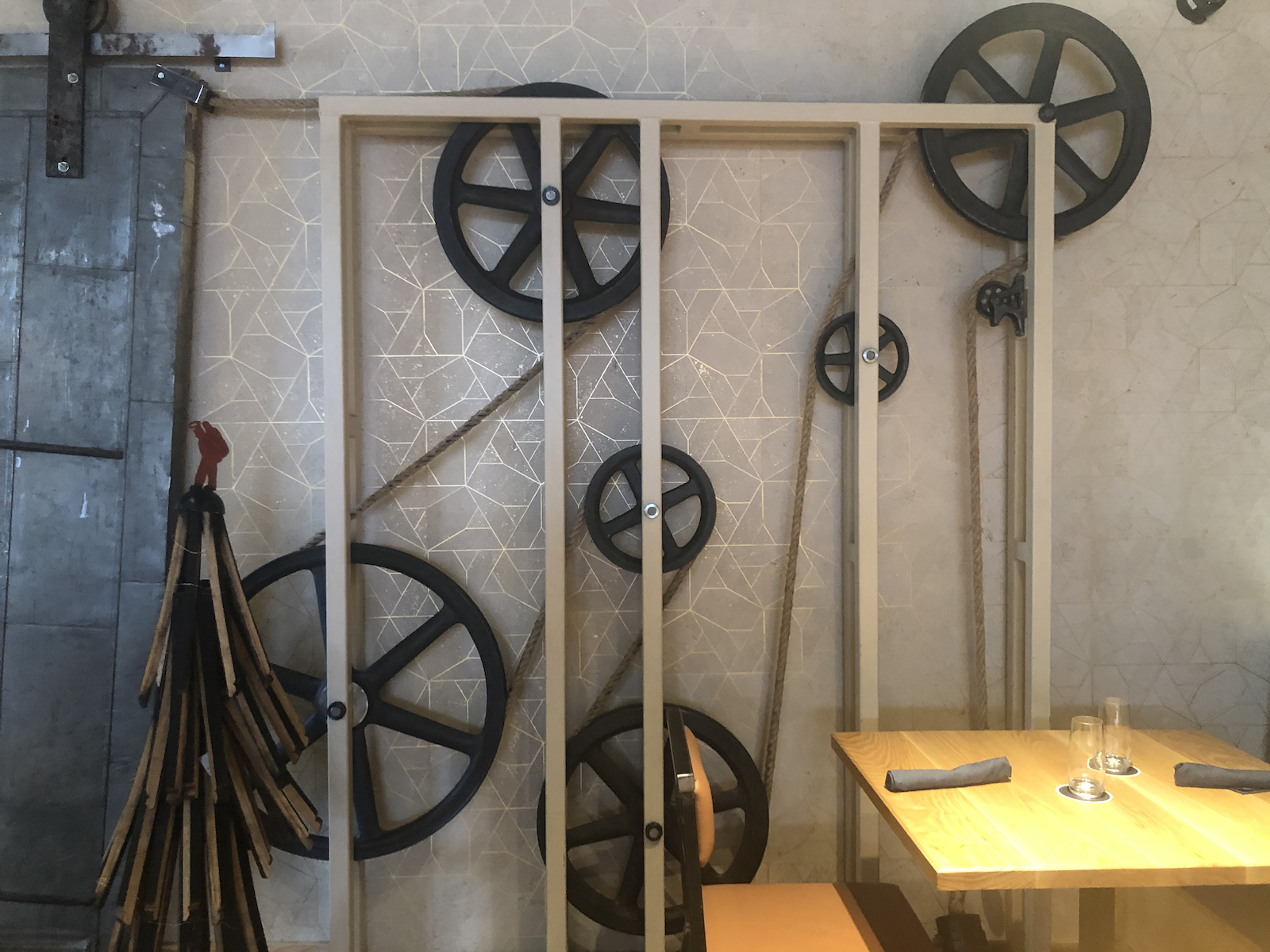 The building has several floors. The basement is called the Founder's Room. It has an enormously long table that is made from an ash tree that was in front of the Pabst Mansion.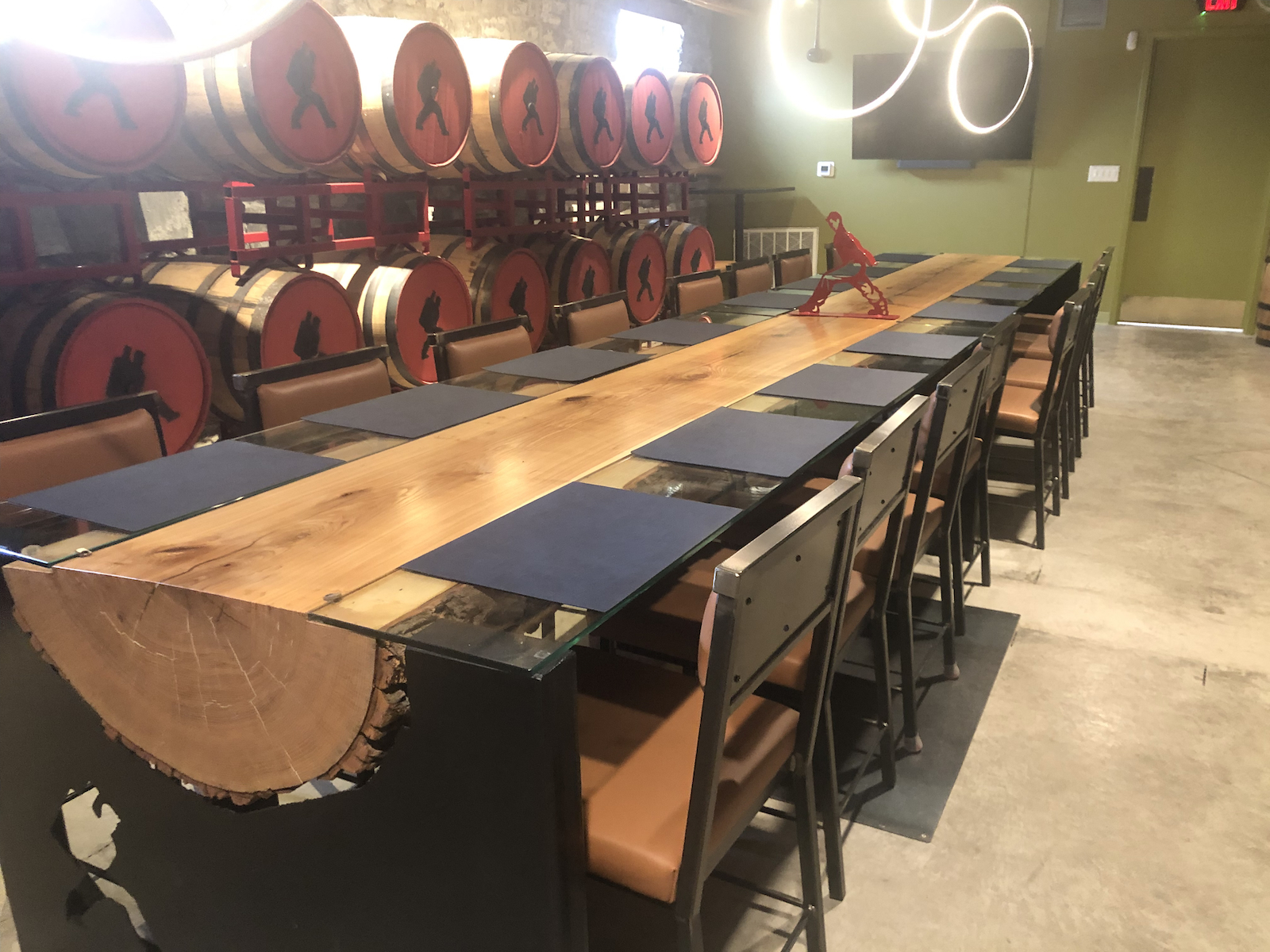 They also have a 100 gallon pot still that produces all the spirits served and sold on site. Behind the table there are several barrels that are used to age the spirits.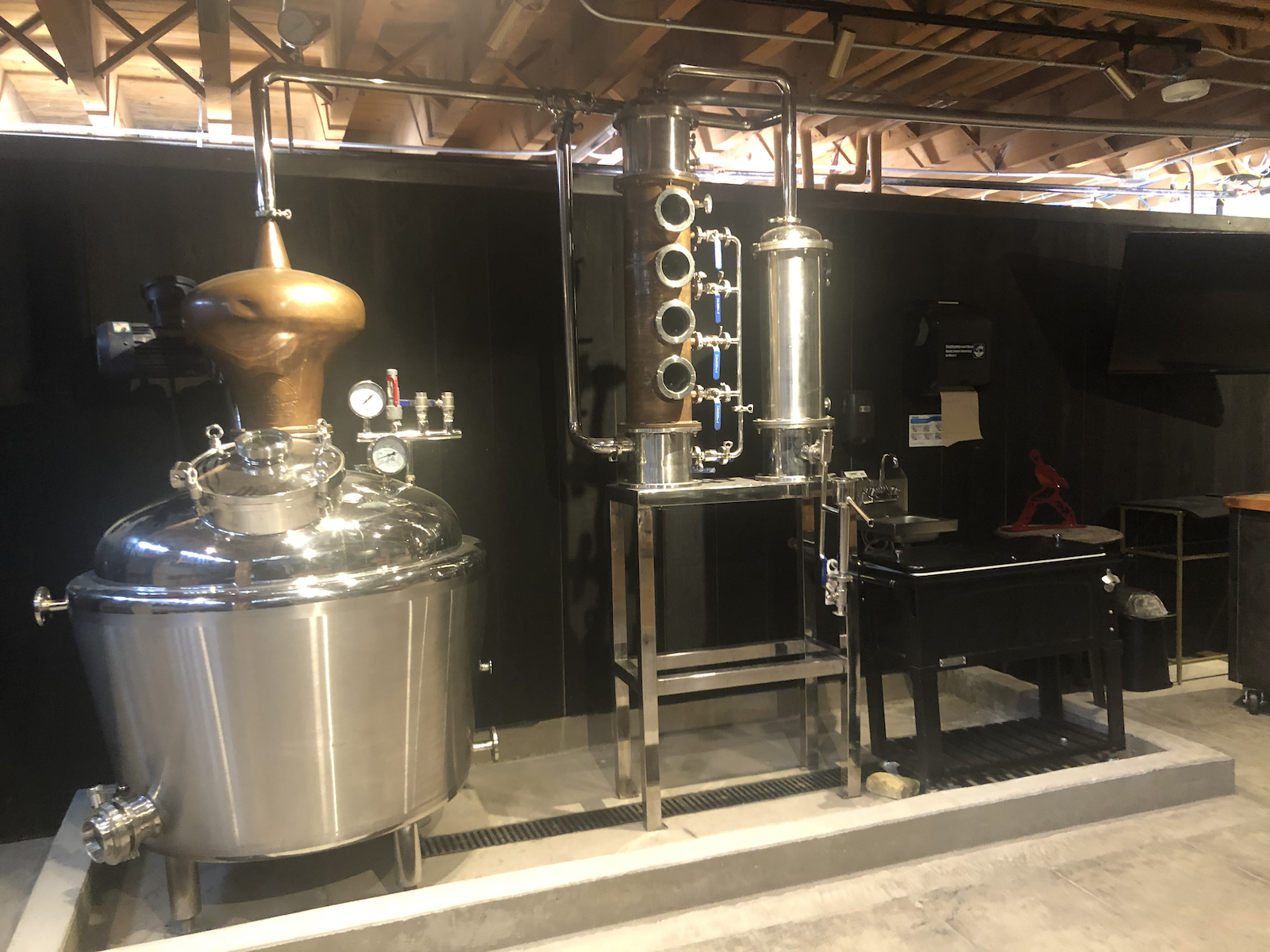 The first floor is the main dining area with a full cocktail bar. They also have an area where they have lots of merchandise and bottles of all the different craft spirits they make for purchase.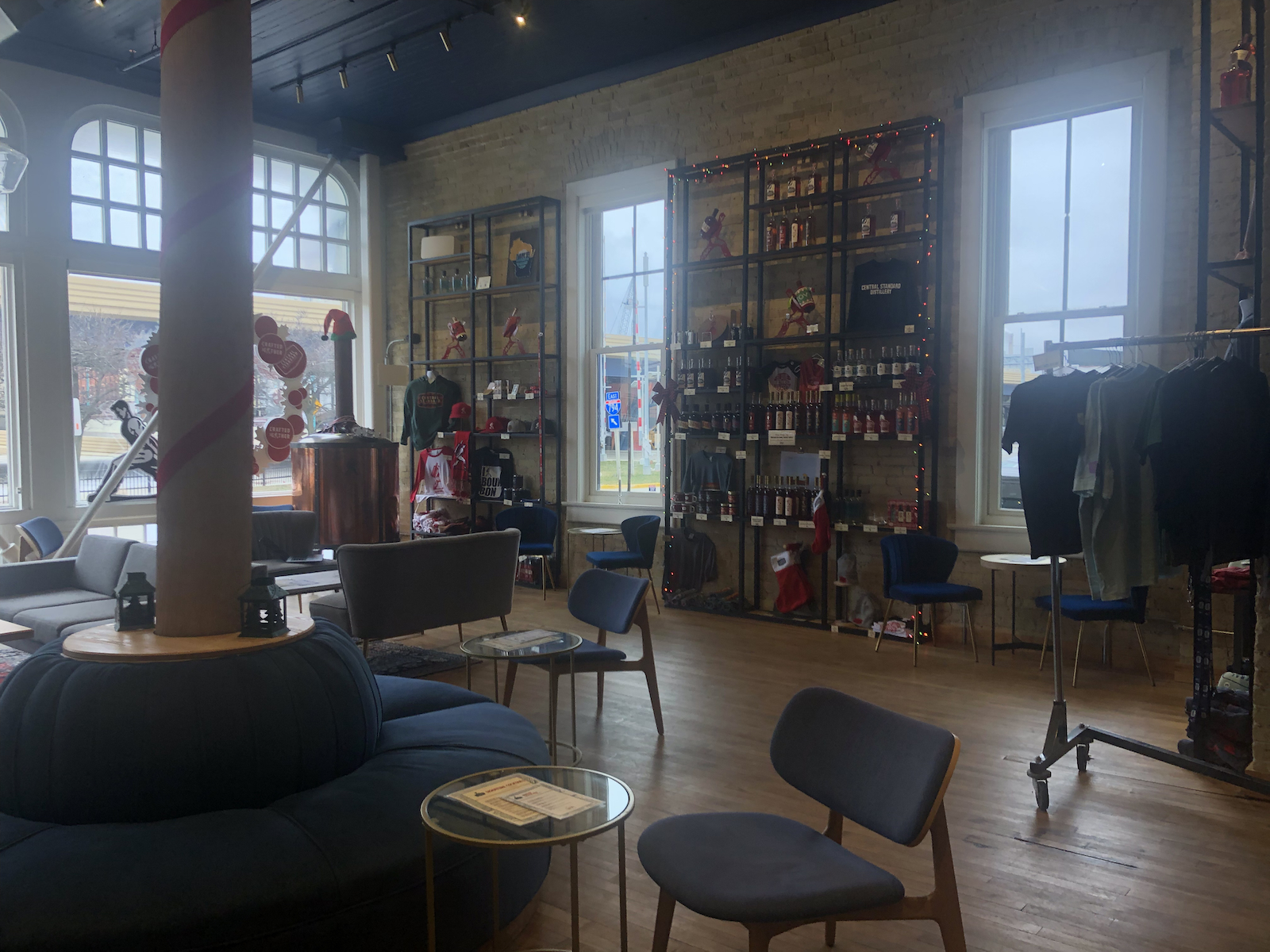 The second floor is called The Mix.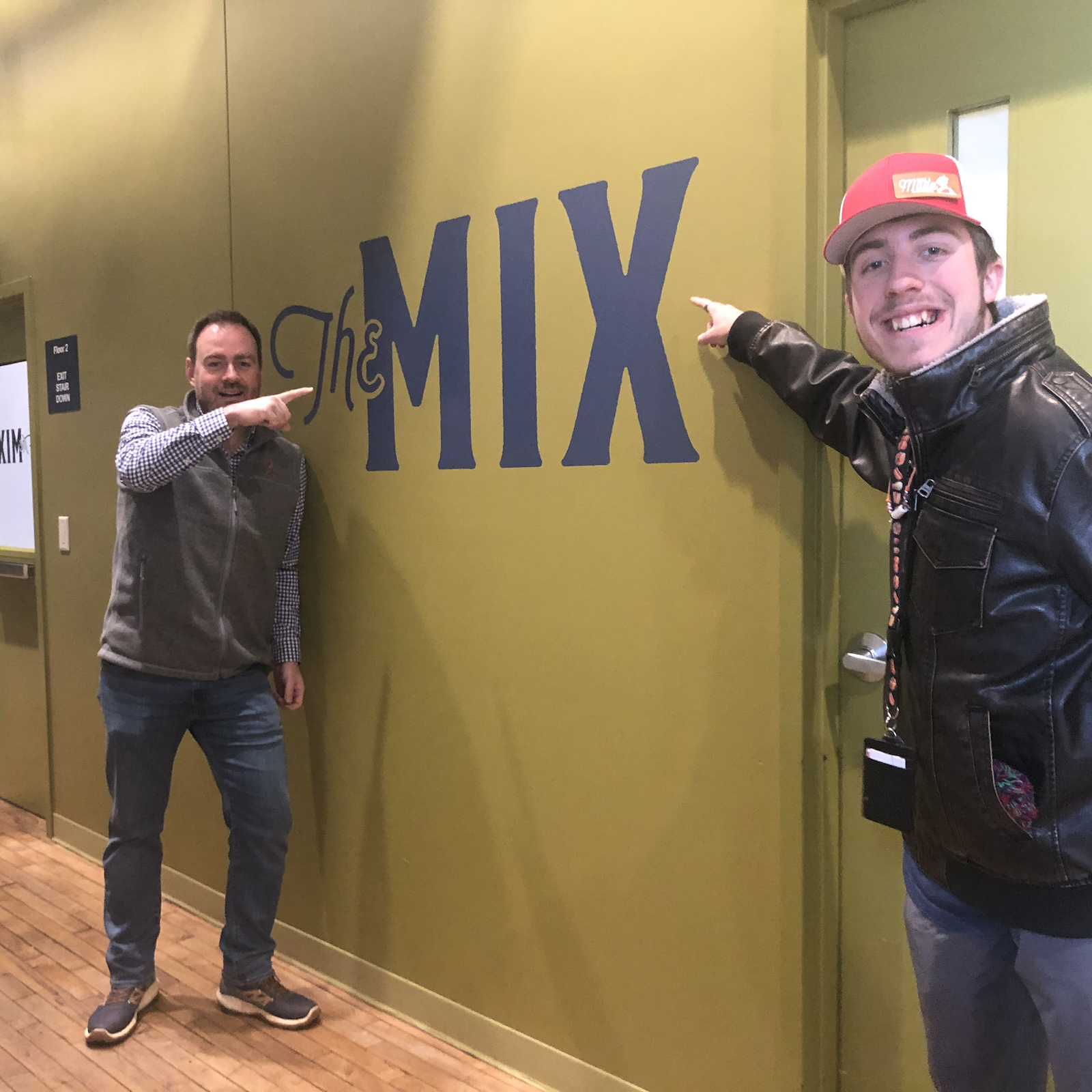 It is named after the famous Milwaukee architect Edward Townsend Mix. He erected the building in 1874. The space is used for private events.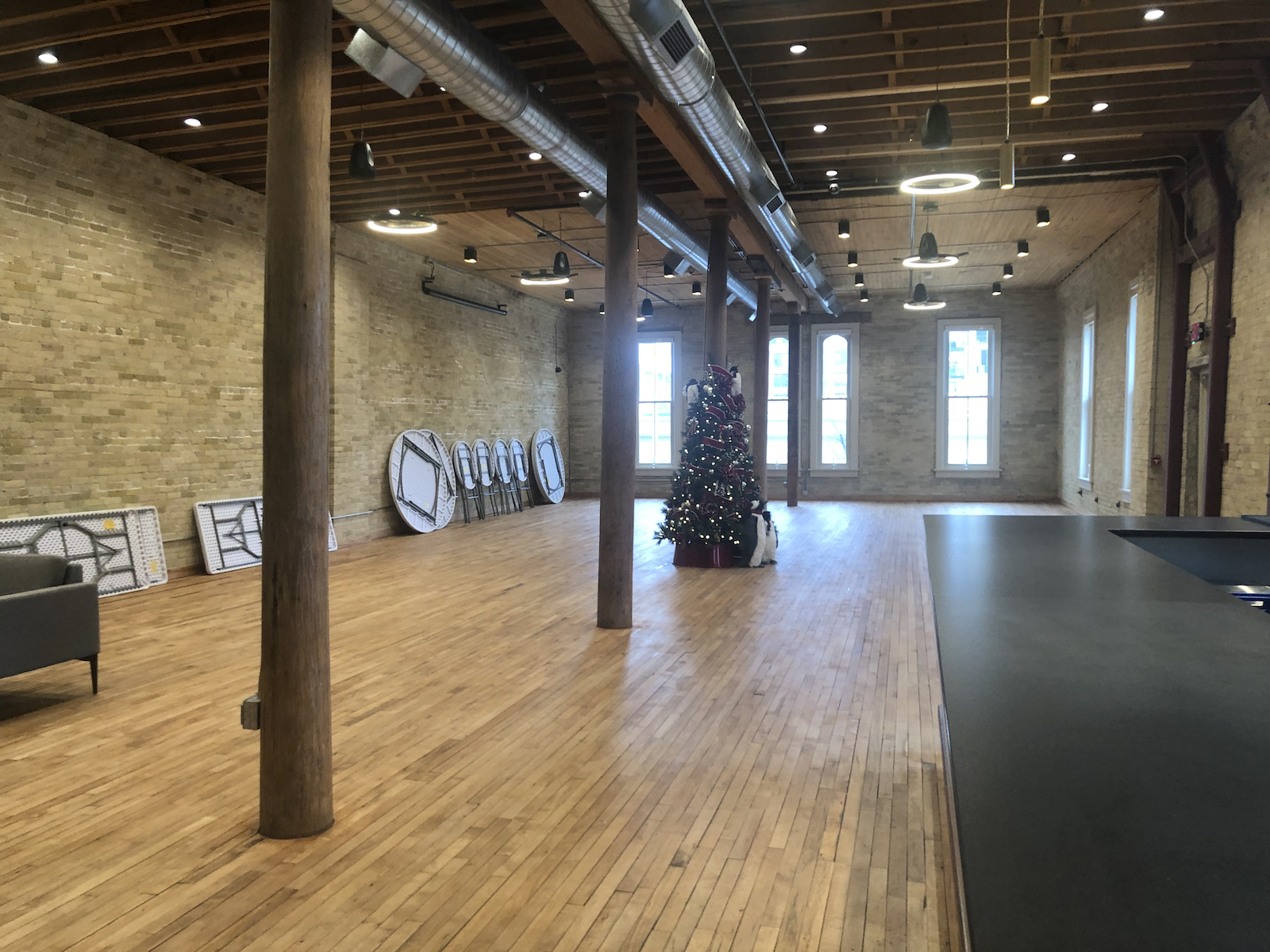 You can visit their website to reserve the room.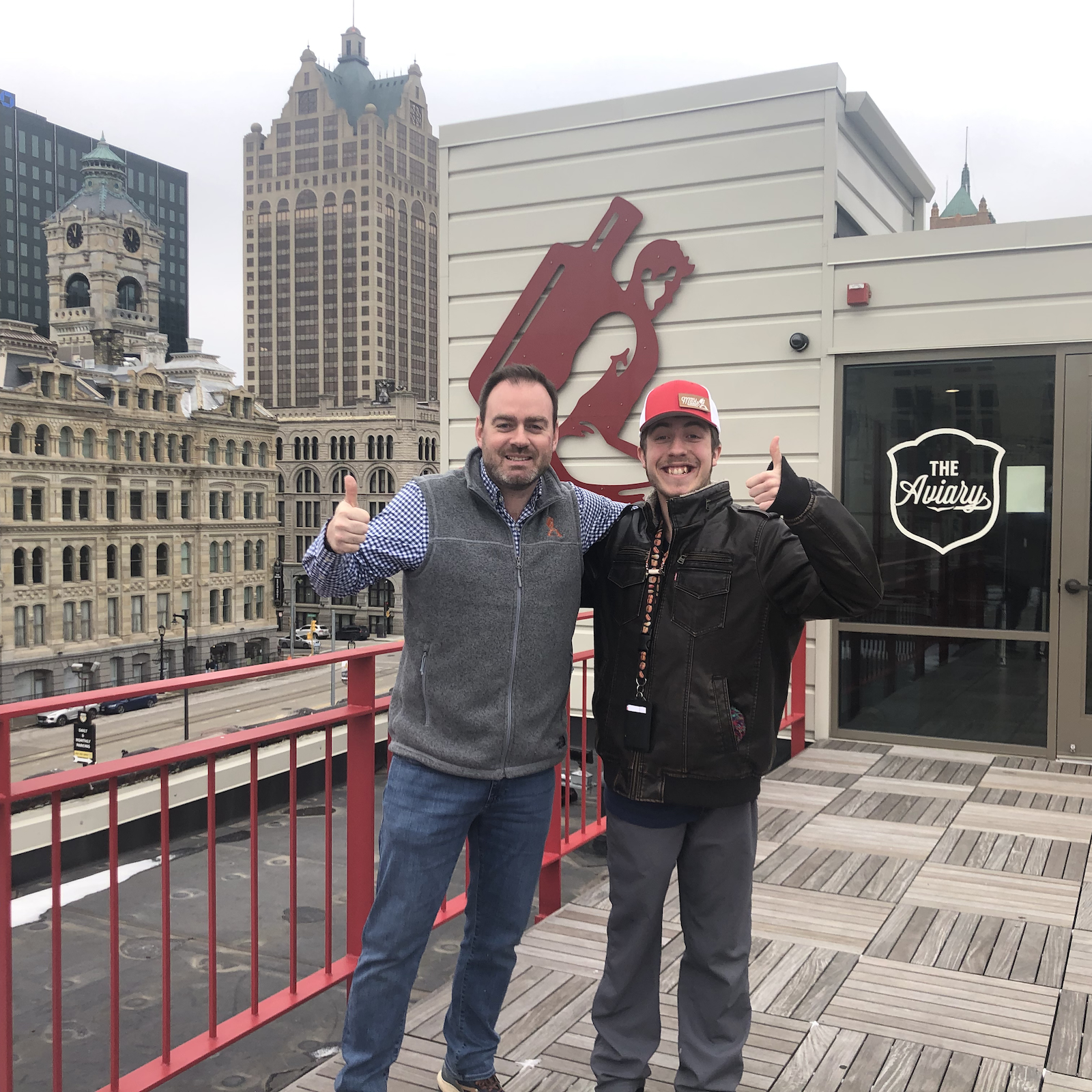 My favorite is the rooftop. It is called The Aviary because when they first started renovating the building lots of seagulls lived up there. On the rooftop you can see all of the Milwaukee skyline.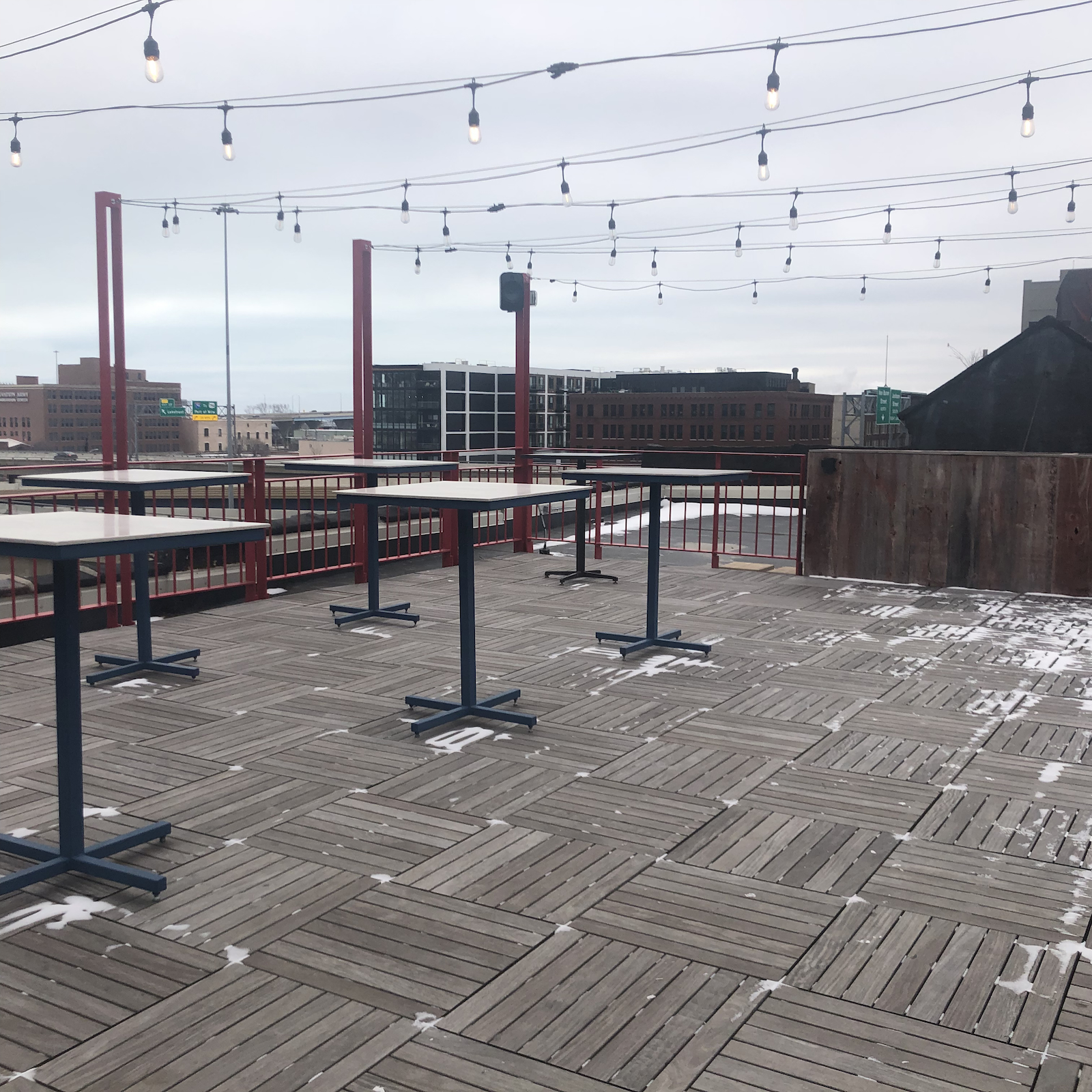 The restaurant serves brunch, lunch, and dinner. I had the pleasure of trying food from their brunch menu. I ordered the Central Standard Hash.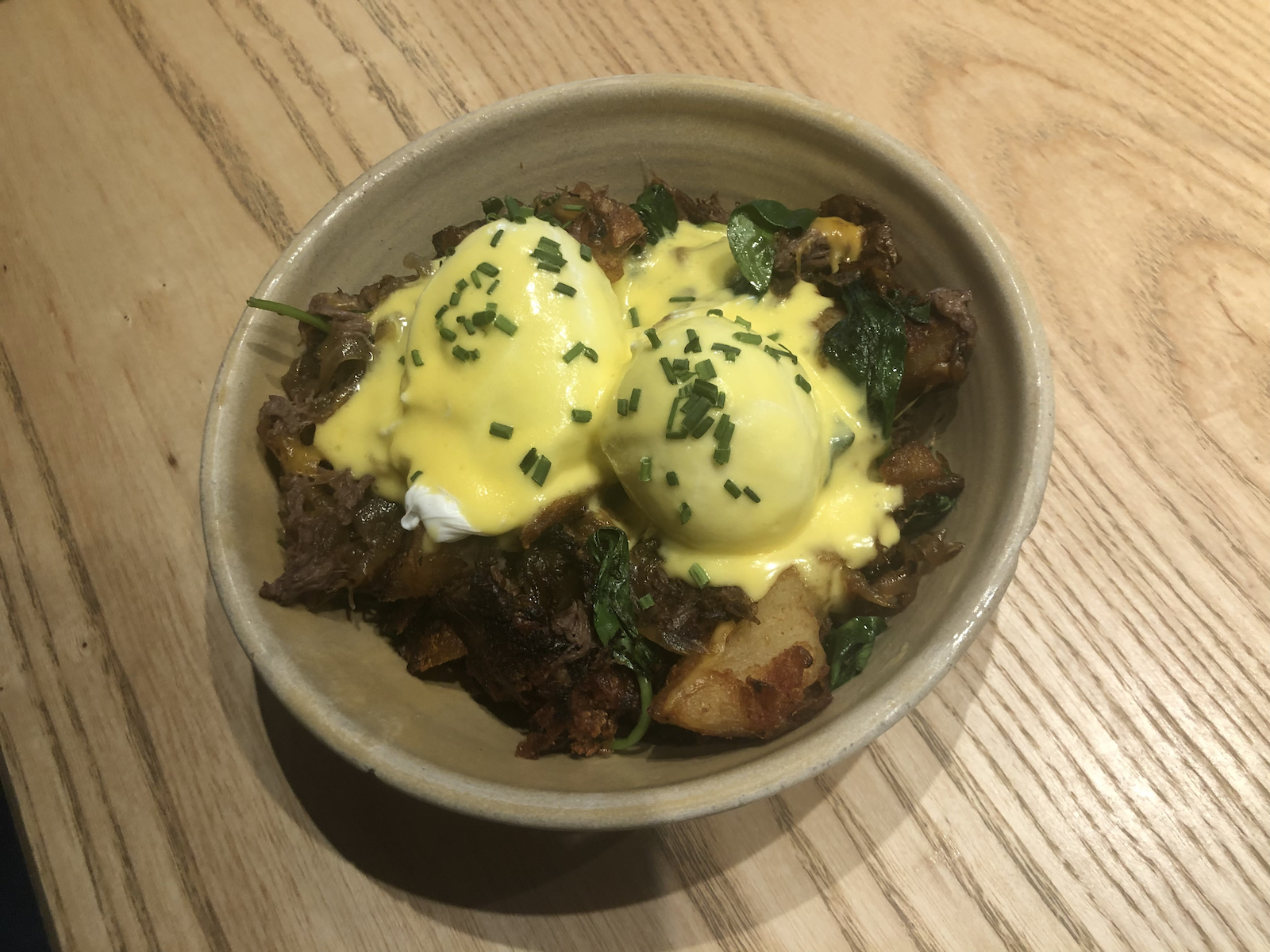 It includes herbed potatoes, two poached eggs with braised beef and arugula. It's topped with Hook's Famous Swiss Cheese and hollandaise sauce. You get a very generous amount of food and it is very delicious. It's the perfect combination of breakfast and lunch in a bowl. It tasted wonderful.
My mom ordered the churro French toast which is Texas Toast sprinkled with cinnamon sugar and topped with Red Cabin bourbon butter, Sourced in Nature maple syrup (rested in Central Standard Rye Whiskey barrels) and vanilla whipped cream.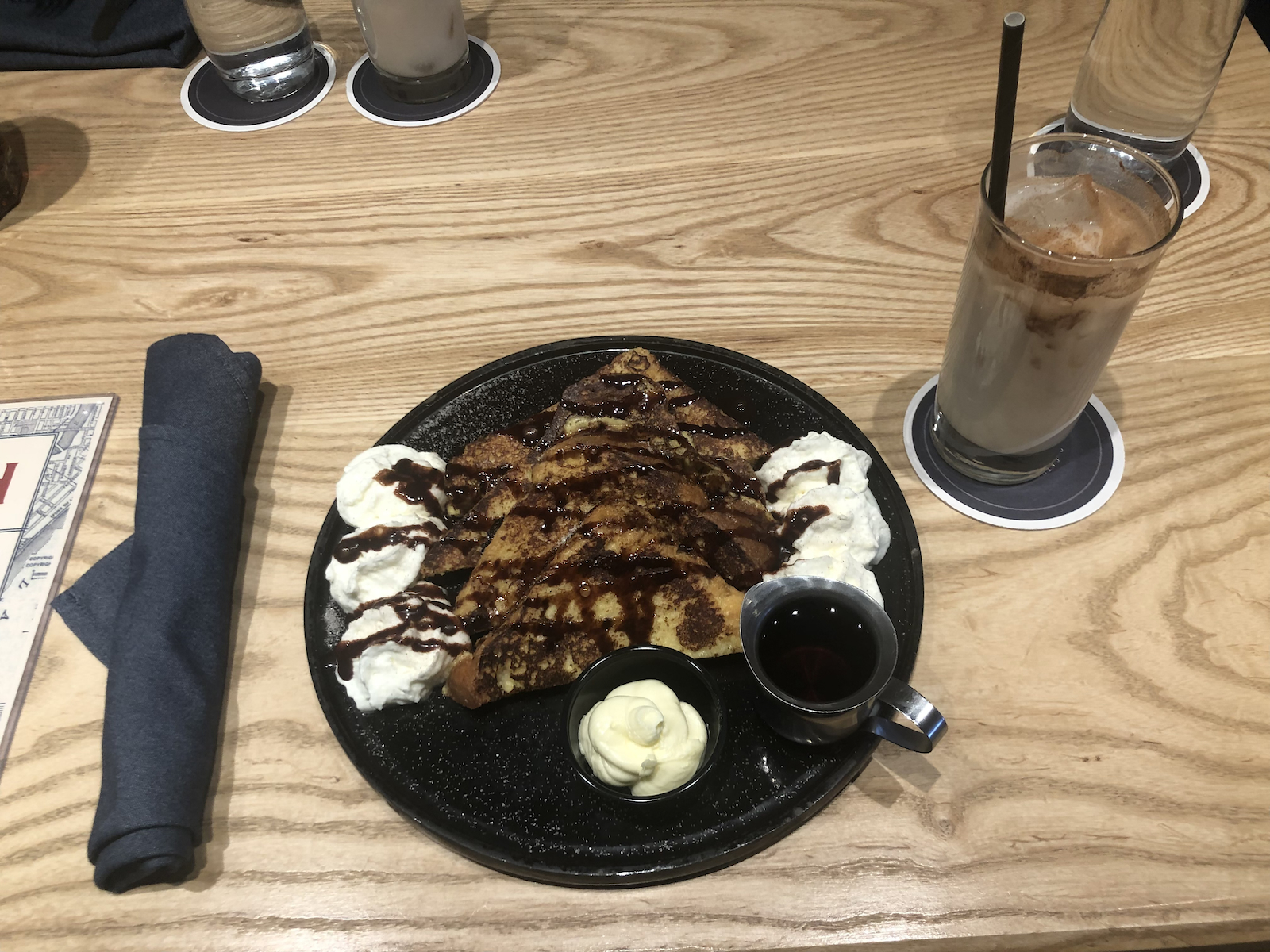 My mom thought the French toast was a great combination of flavors that made the dish really pop.
We both had the horchata zero proof cocktail.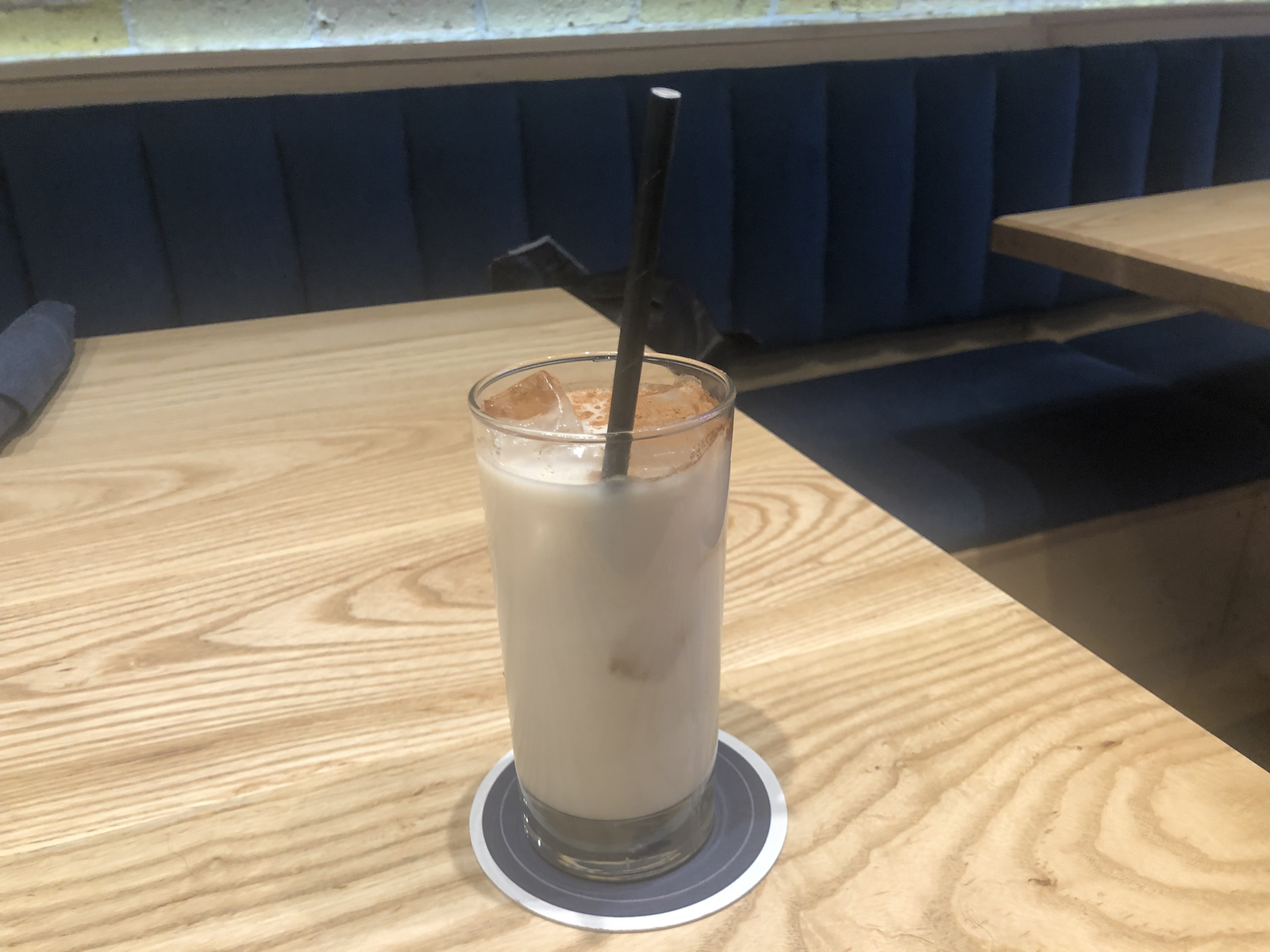 It is made up of milk, cinnamon, jasmine rice, vanilla and simple syrup. It had a very sweet and creamy flavor.
They have a full cocktail menu with all of the different kinds of bourbon, whiskey, vodka, and gin that they make. It takes approximately seven days to make the spirits in the still and years to age in the barrels. Their most popular spirit is their Red Cabin Bourbon.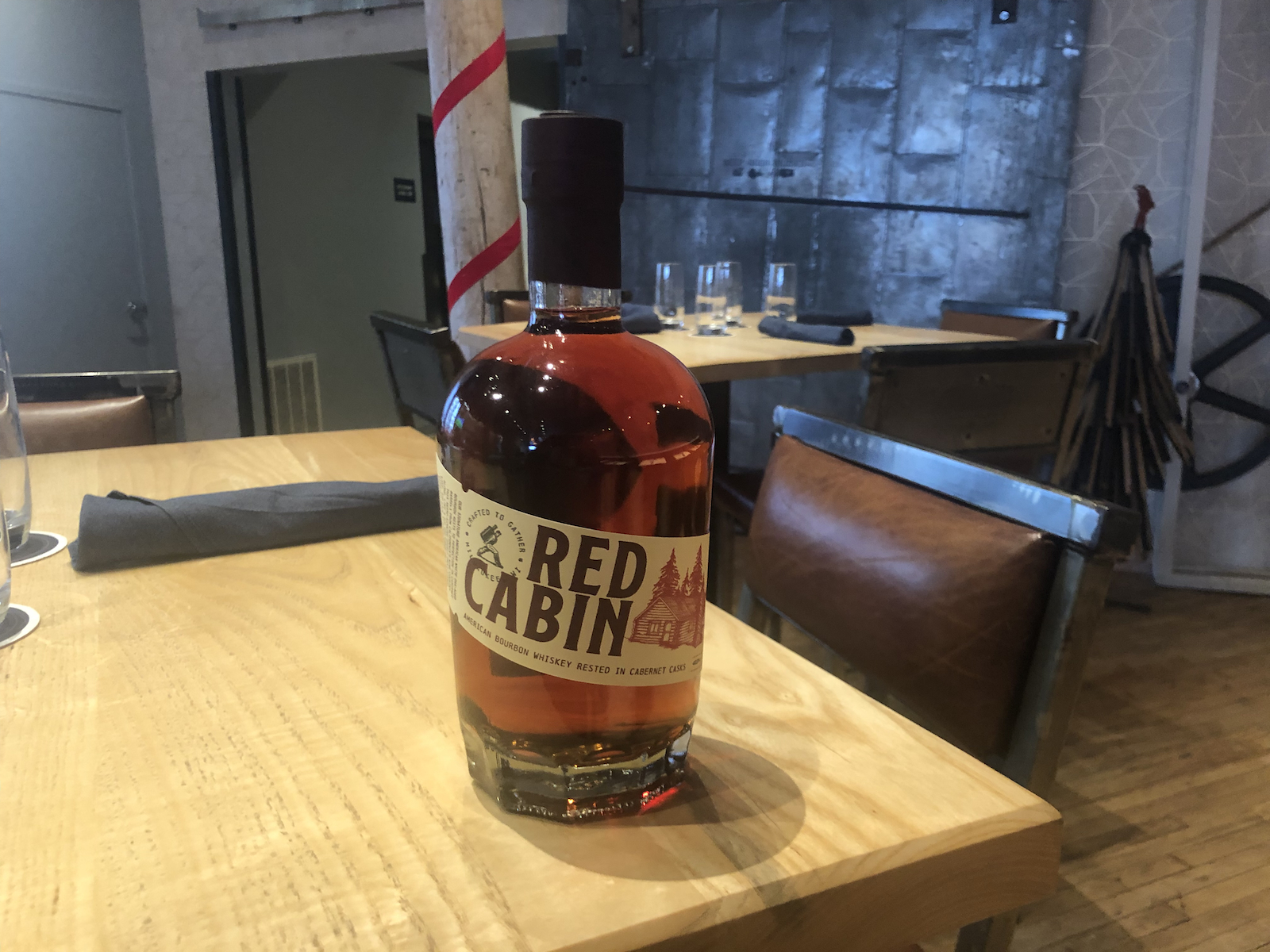 I would highly recommend checking out the Central Standard Crafthouse & Kitchen & Craft Distillery because of the friendly, and fun atmosphere, the amazing food and drinks, and the beautiful historic building. You won't be disappointed. I can't wait to come back for lunch and dinner.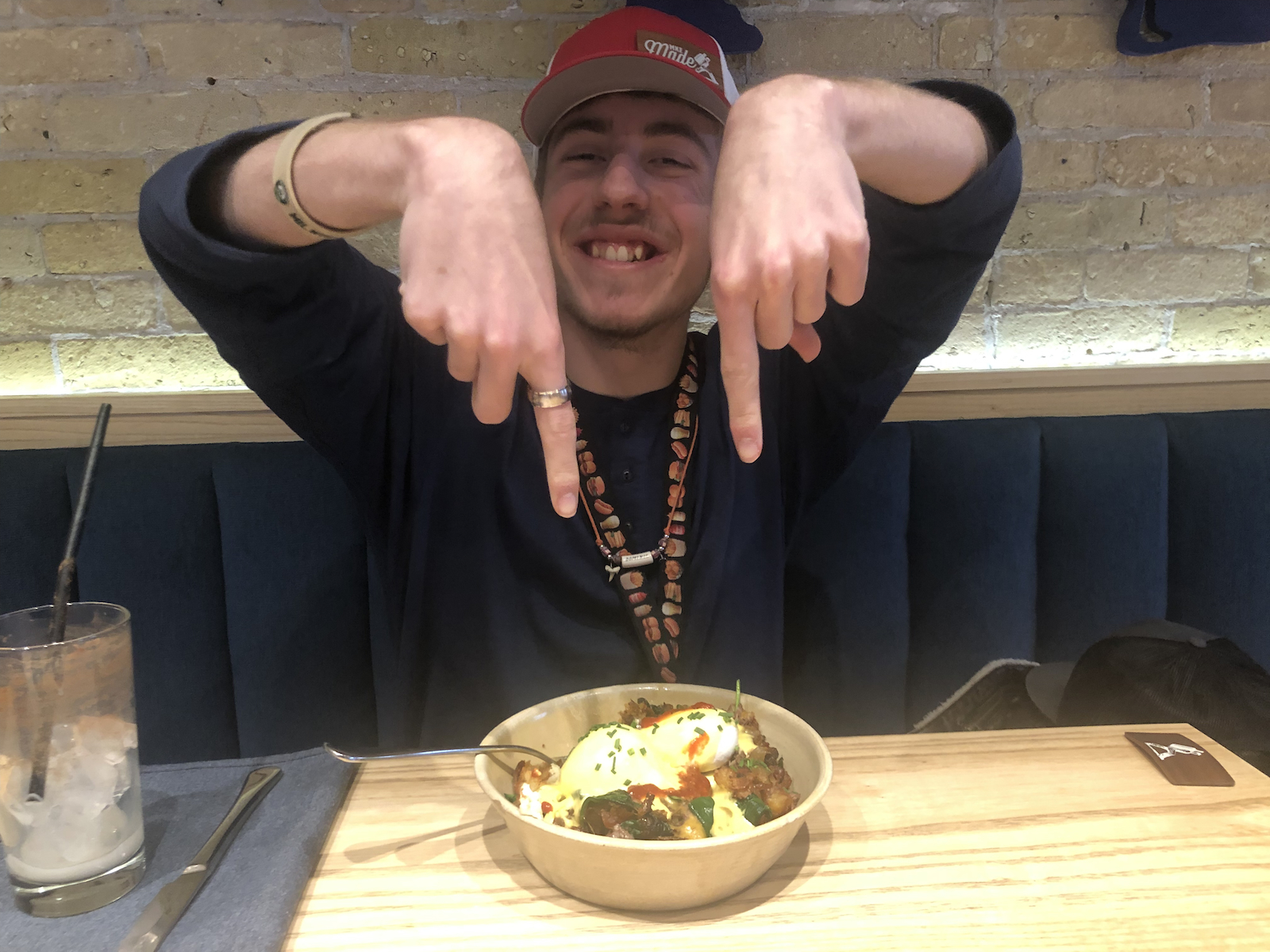 There is plenty of street parking around the building and at the Public Market lot just south of the building.
Thank you Evan Hughes, Pat McQuillan, Chef Adam Zimdars and the rest of the crew for an awesome brunch. I had a wonderful time.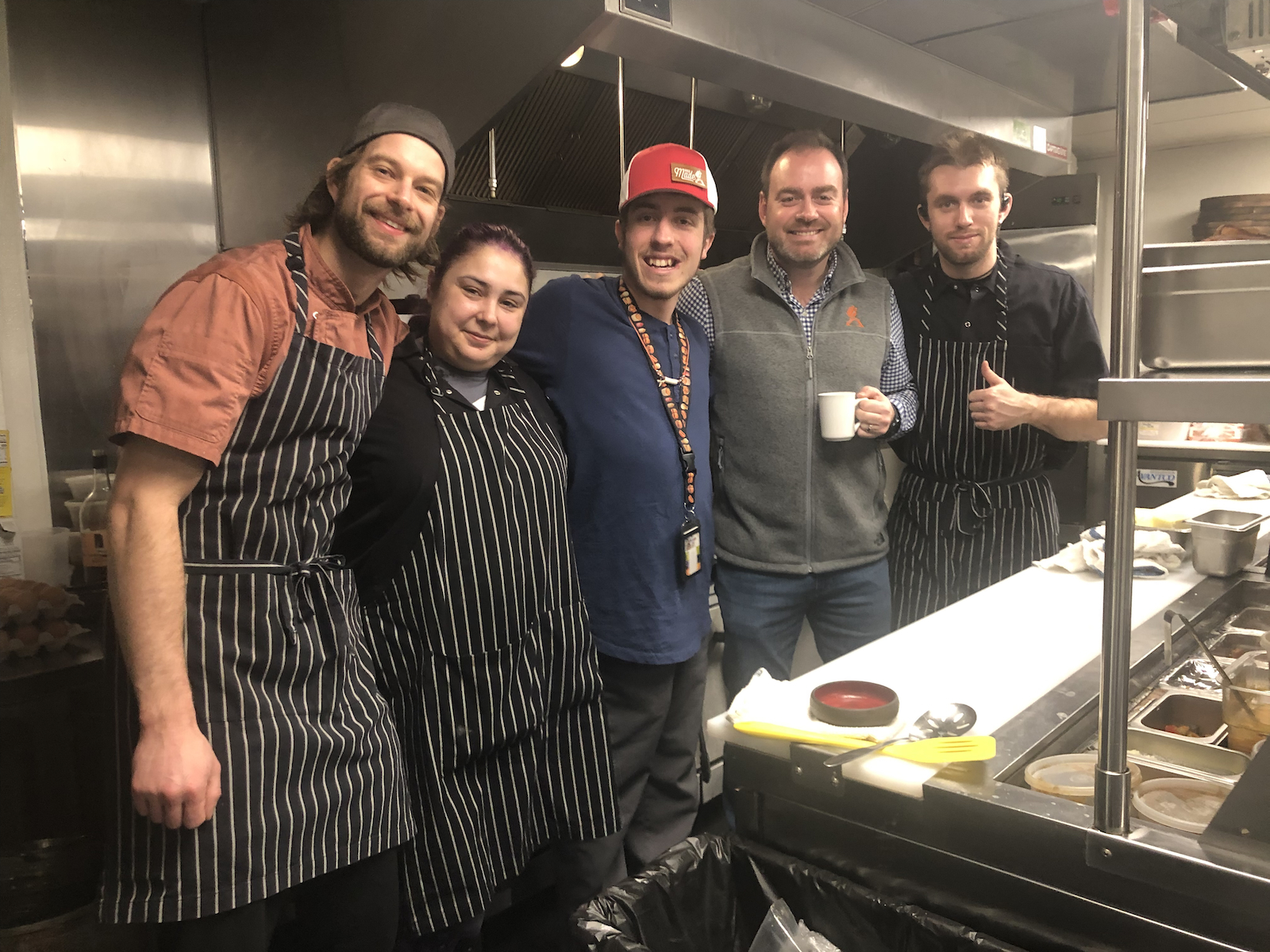 Dominic the Food Reviewer is a teenage writer and student at St. Francis High School who began sharing his passion for food by posting positively-focused restaurant reviews on Facebook. Since he created his page in 2019, he has been featured by multiple media outlets including Fox6, CBS58 and TMJ4. Dominic says his goal is to inspire other kids with special talents to find their own voices and passions.