At OnMilwaukee, we believe in lifting up all voices and using our platform to support others' dreams. And that's what we hope to do for Dominic the Food Reviewer. When I first met Dominic almost two years ago, I was impressed by his passion, his curiosity and his interest in improving his writing. Over time, I've not only enjoyed getting to know him better, but he has taught me as much as I have him. My hope is that you'll not only enjoy reading Dominic's reviews, but also glean understanding and joy from seeing the world of food through his eyes. -- Lori Fredrich, Dining Editor
This weekend I got to visit both Daily Taco + Cantina and the Baaree outdoor beer garden in Theinsville. They both have the same owners. Daily Taco is located at 105 W. Freistadt Rd. and the Baaree is located at 105 S. Main St. Daily Taco offers all authentic flavors of Mexican cuisine in the town of Theinsville.
I got the chance to meet with co-owner Barkha Daily. Her husband's name is Jesse and he is the other owner who operates these great places. Barkha and Jesse both operated the Cheel and Baaree, and wanted to branch out more in the local community. Where Daily Taco stands today used to originally be a former Pizza Hut.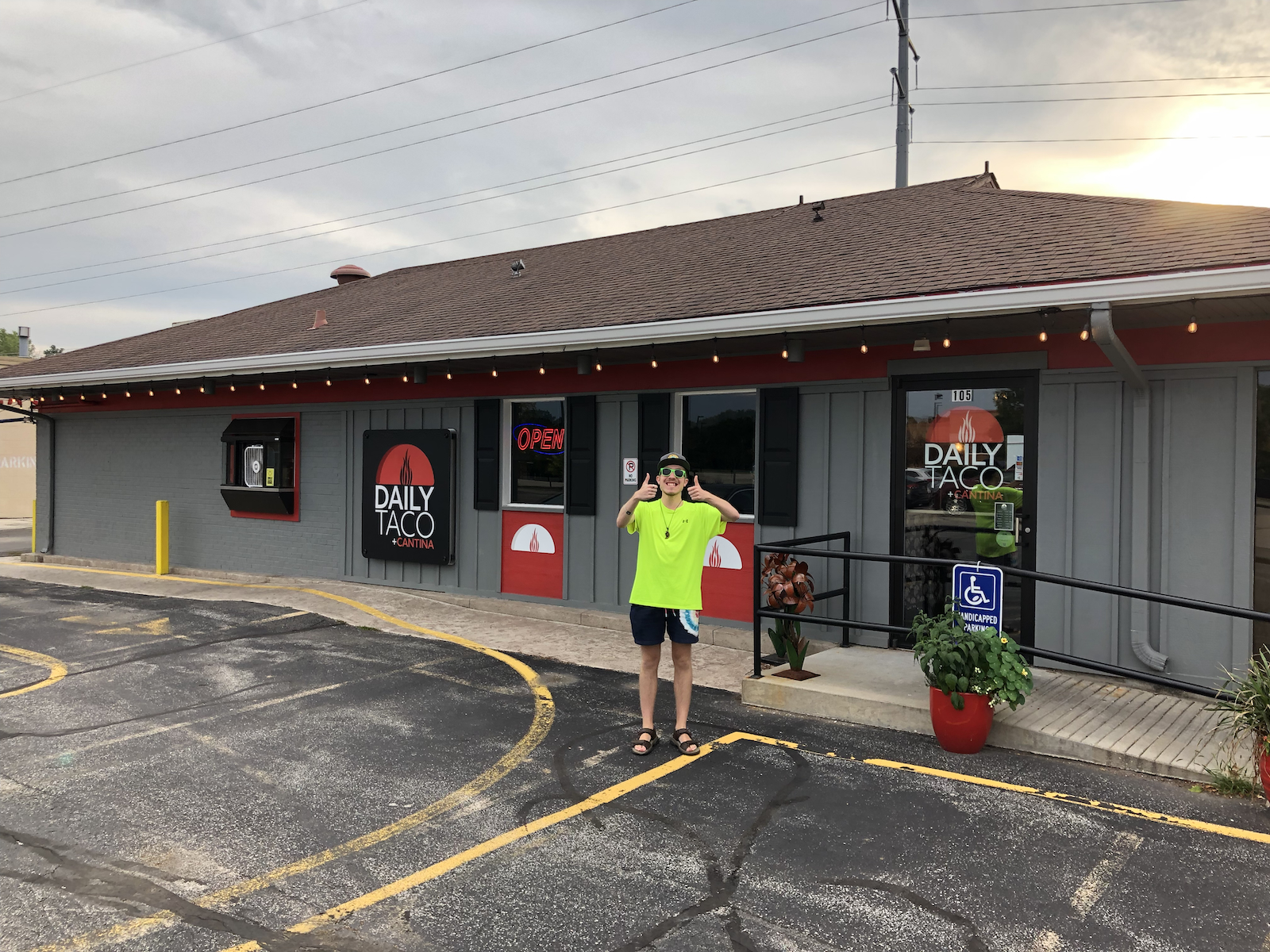 Barkha mentioned that she has such a passion in her heart for food. She had a friend from Guadalajara who would come over to her house and make all different kinds of food that she absolutely loves. Barkha's friend taught her all of the recipes they use at the restaurant. She was extremely strict about the quality of her food. She says she wants guests that live in Theinsville or anywhere to taste the love in her food and that she puts her heart into her food everyday.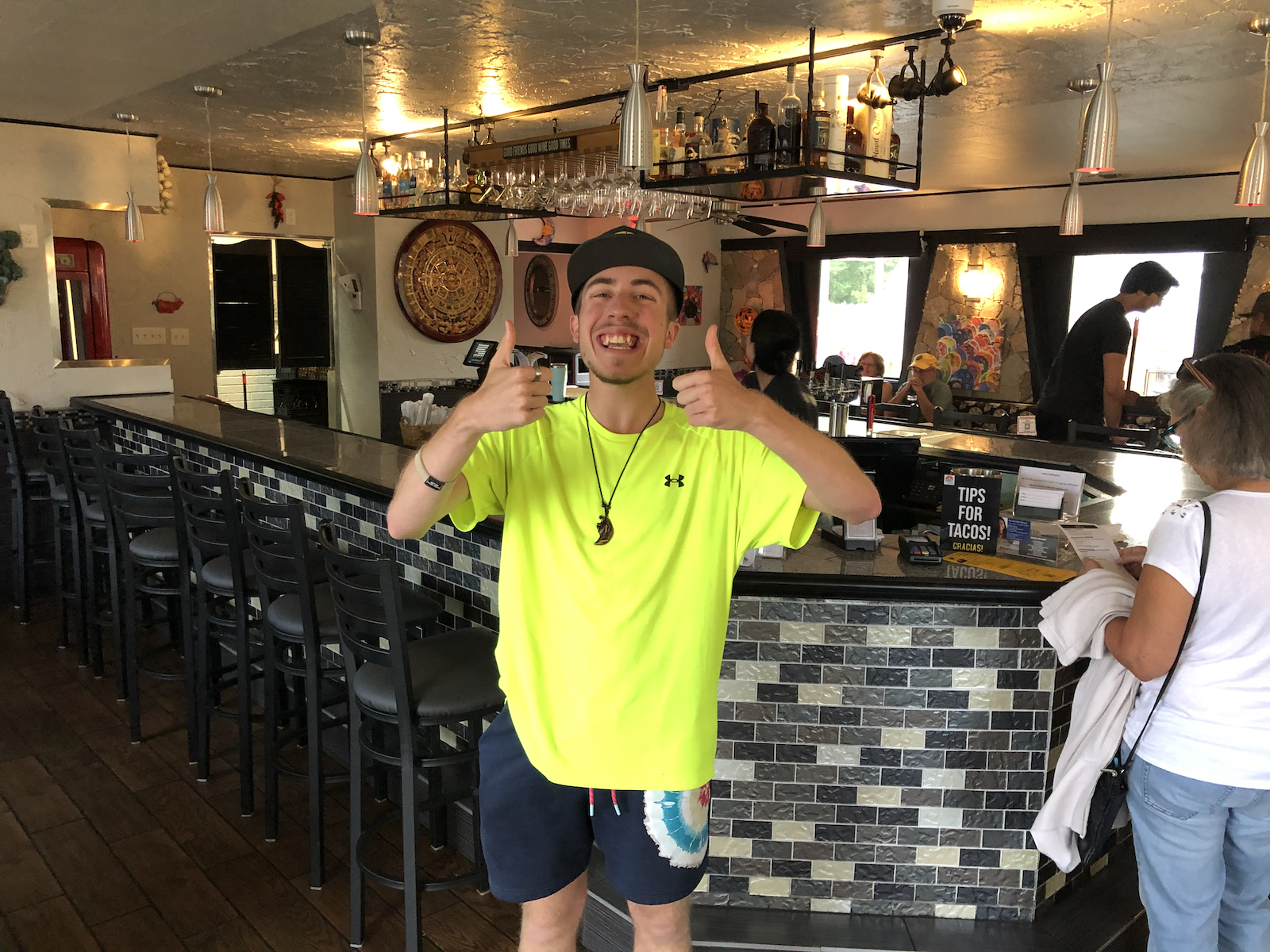 The ambiance inside of the local Mexican eatery was very simple and modern. They have a round cocktail bar, where you can eat, talk with the bar tenders and enjoy yourself. They also have an outdoor patio with umbrellas and five tables where you can enjoy the gorgeous warm weather outside.
I had the honor to meet Chris and Cheryl who work at Daily Taco. Chris was super positive, upbeat and we absolutely enjoyed talking about what kind of food they offer. He mentioned to me that he has been with the company for eight years and he enjoys working at Daily Taco, and he made our dinner better because of his personality, and how friendly and positive he was. Cheryl was very friendly and exciting to meet too.
For the Down in Mexico margarita, they grill the lemons and smoke them and squeeze all the juice into the margaritas at their restaurant. Barkha said that their most popular dish is the lamb or beef Birria. We had chips and salsa and they were fresh tasting and had the perfect amount of crunchiness to them.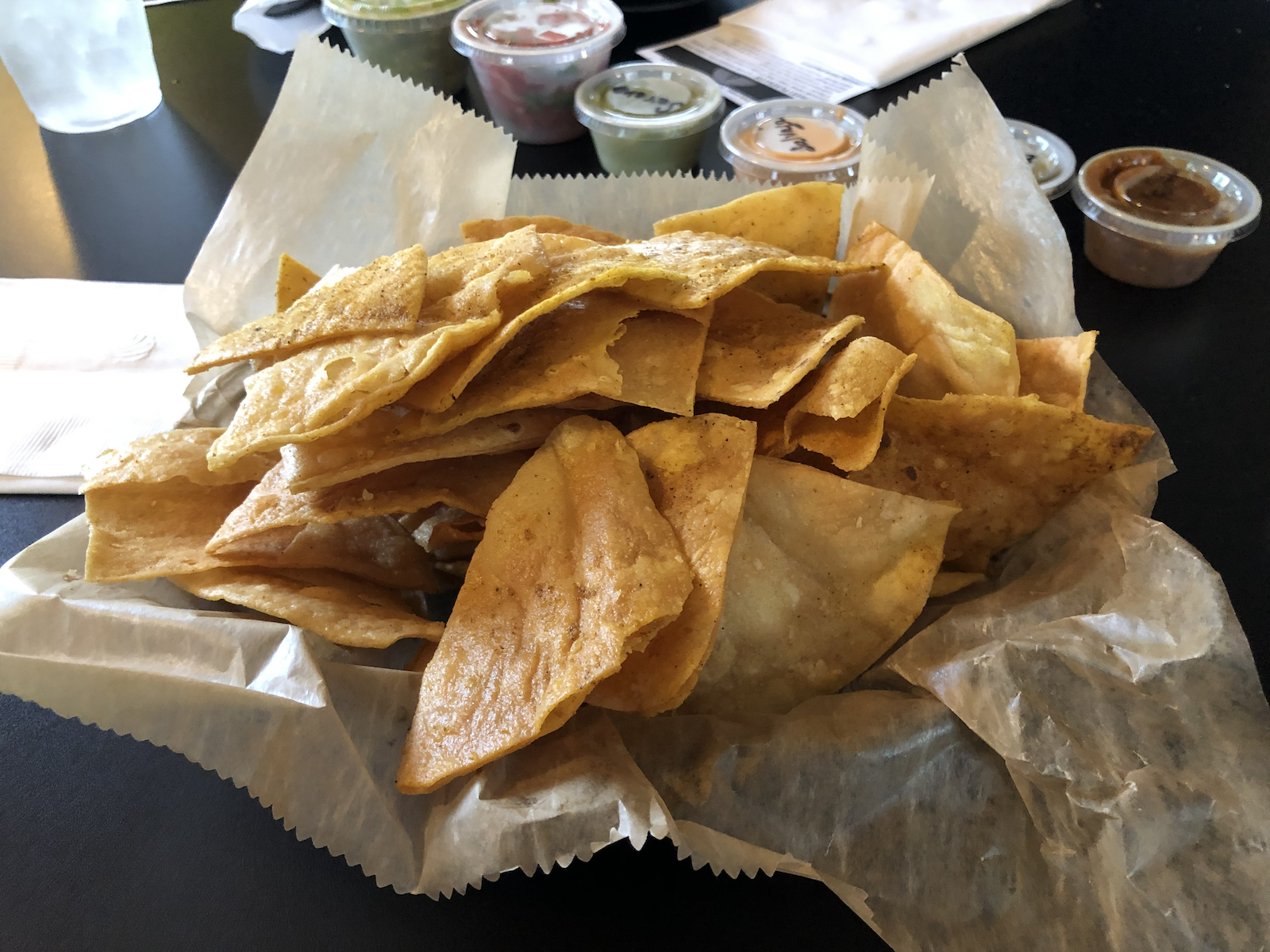 I also tried their Taquitos with chicken inside of them. On the outside they sort of resemble a spring roll or a mozzarella stick. They were outstanding!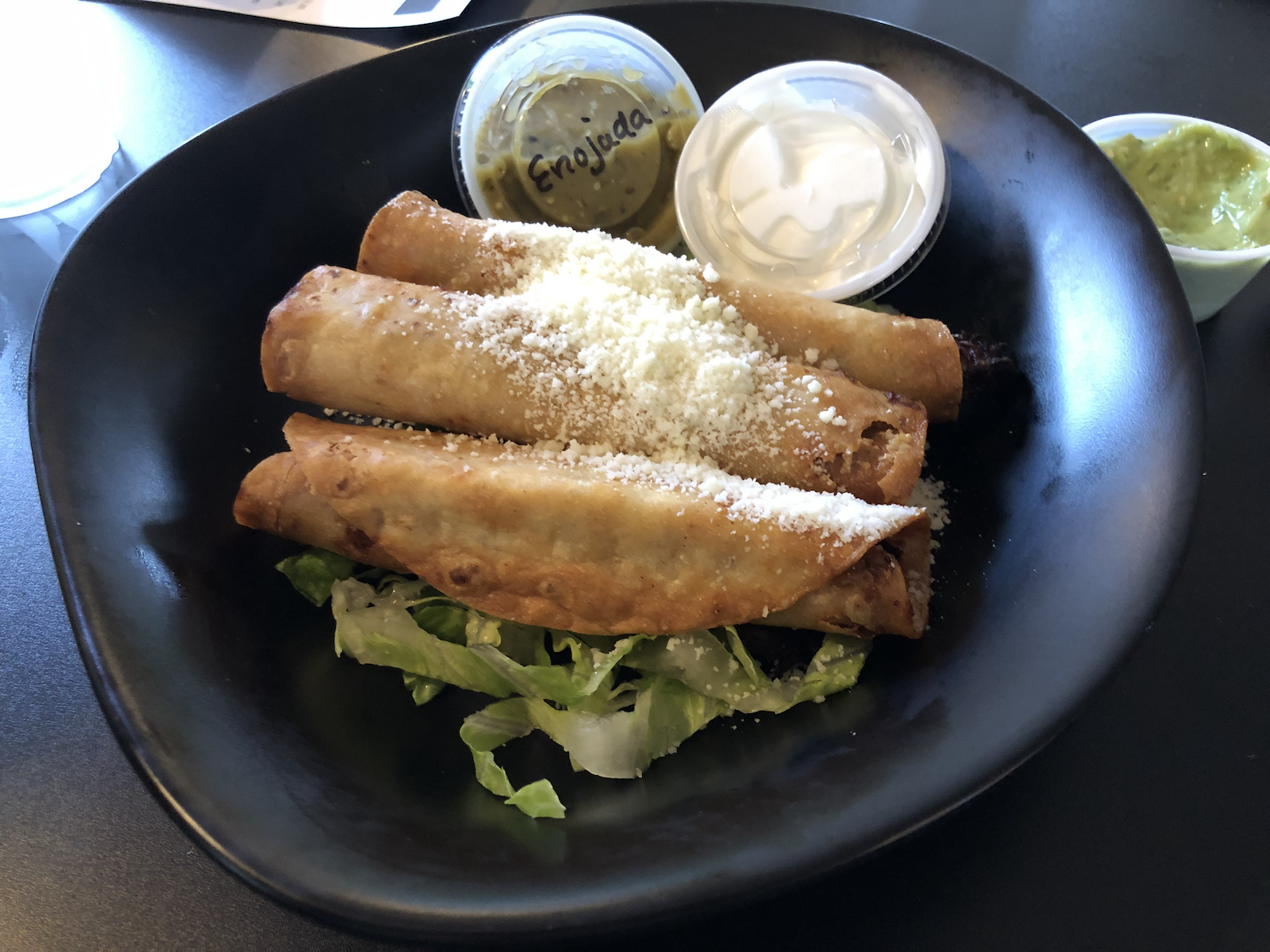 Then I had Peruano beans with Mexican street corn, which was the highlight of my experience.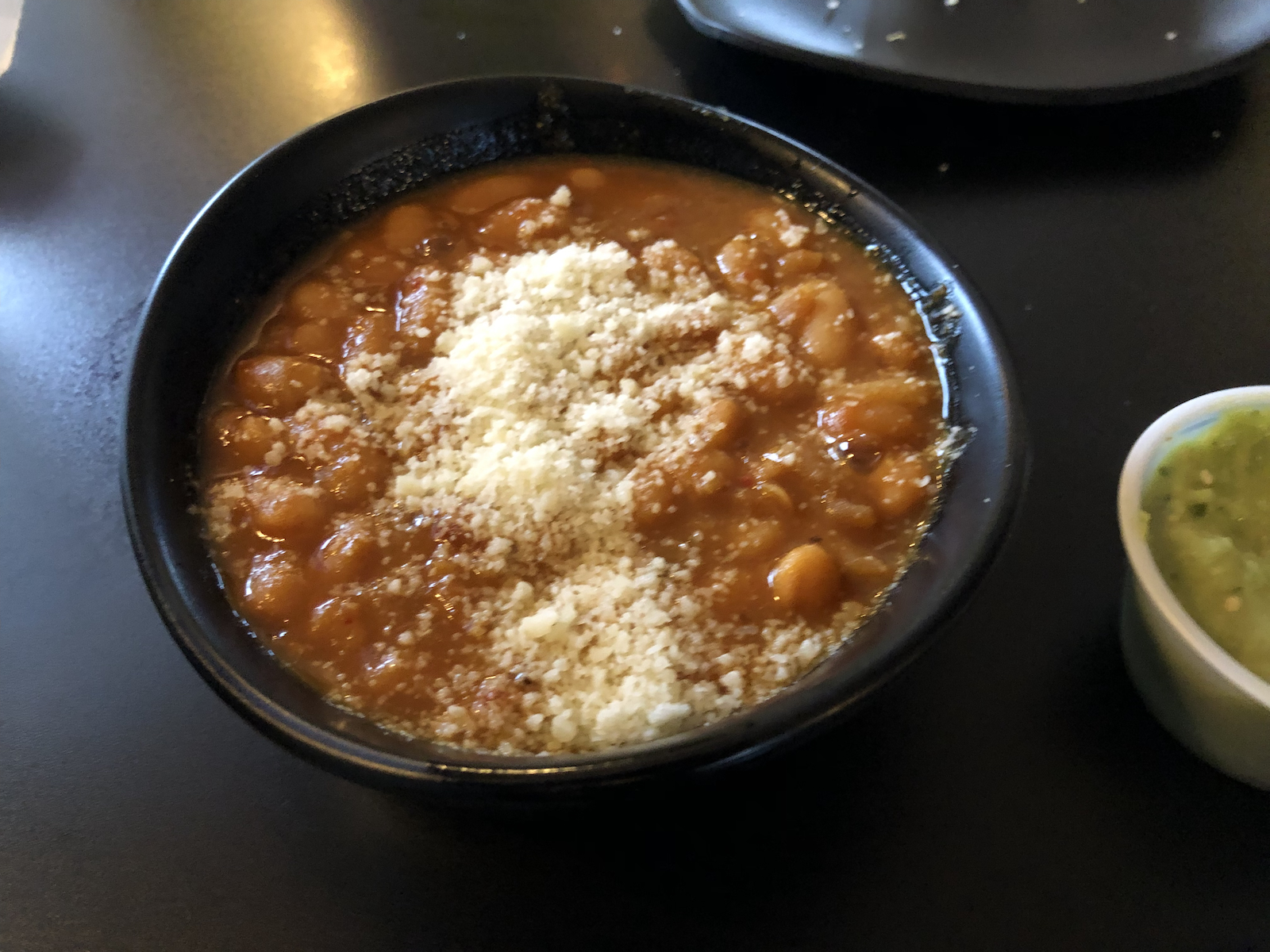 That Mexican street corn she makes has a ton of flavor in it.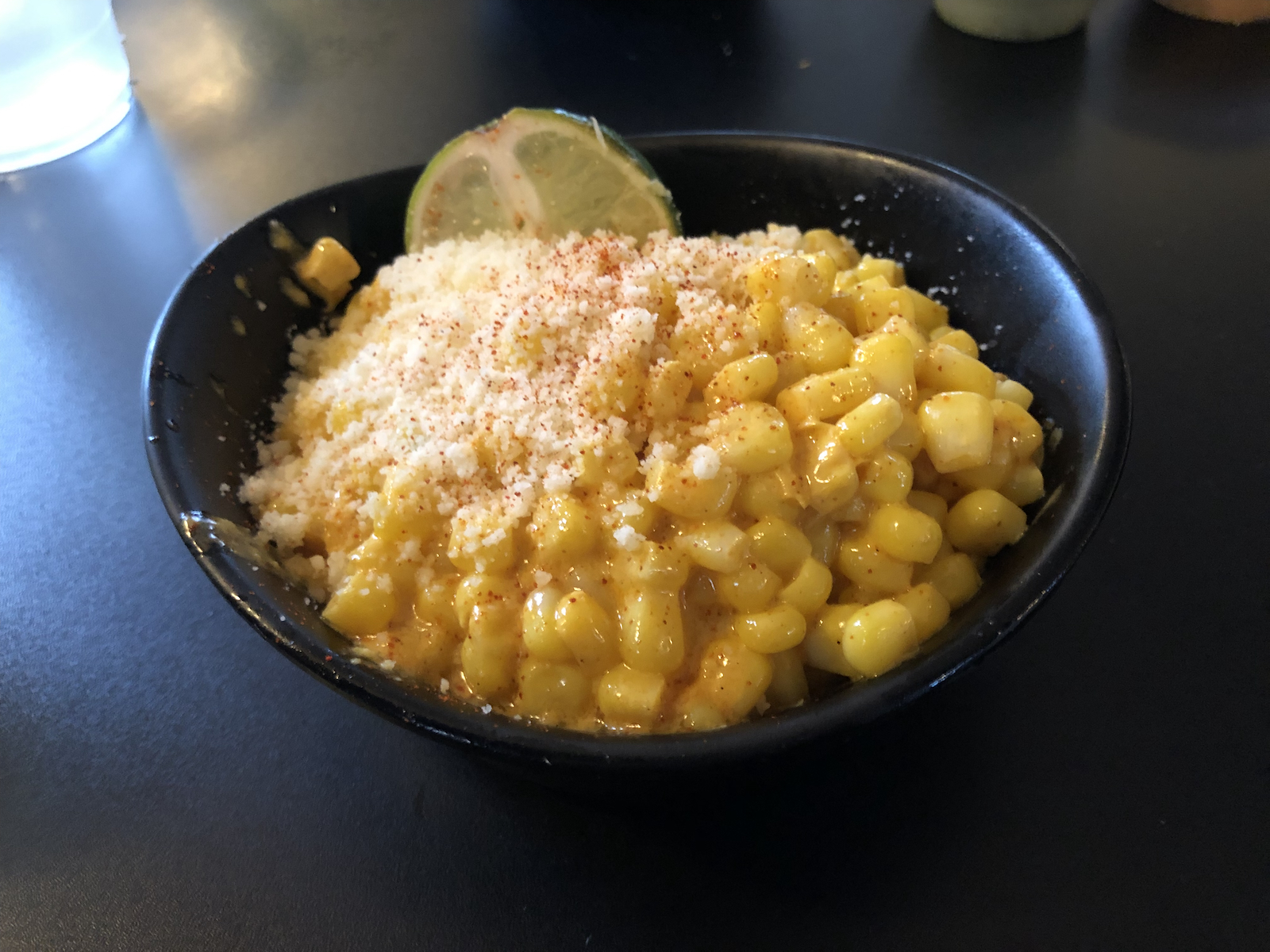 Then I had the lamb birria, and beef birria with consommé. It had an extra, extra juiciness to it which is how I like it.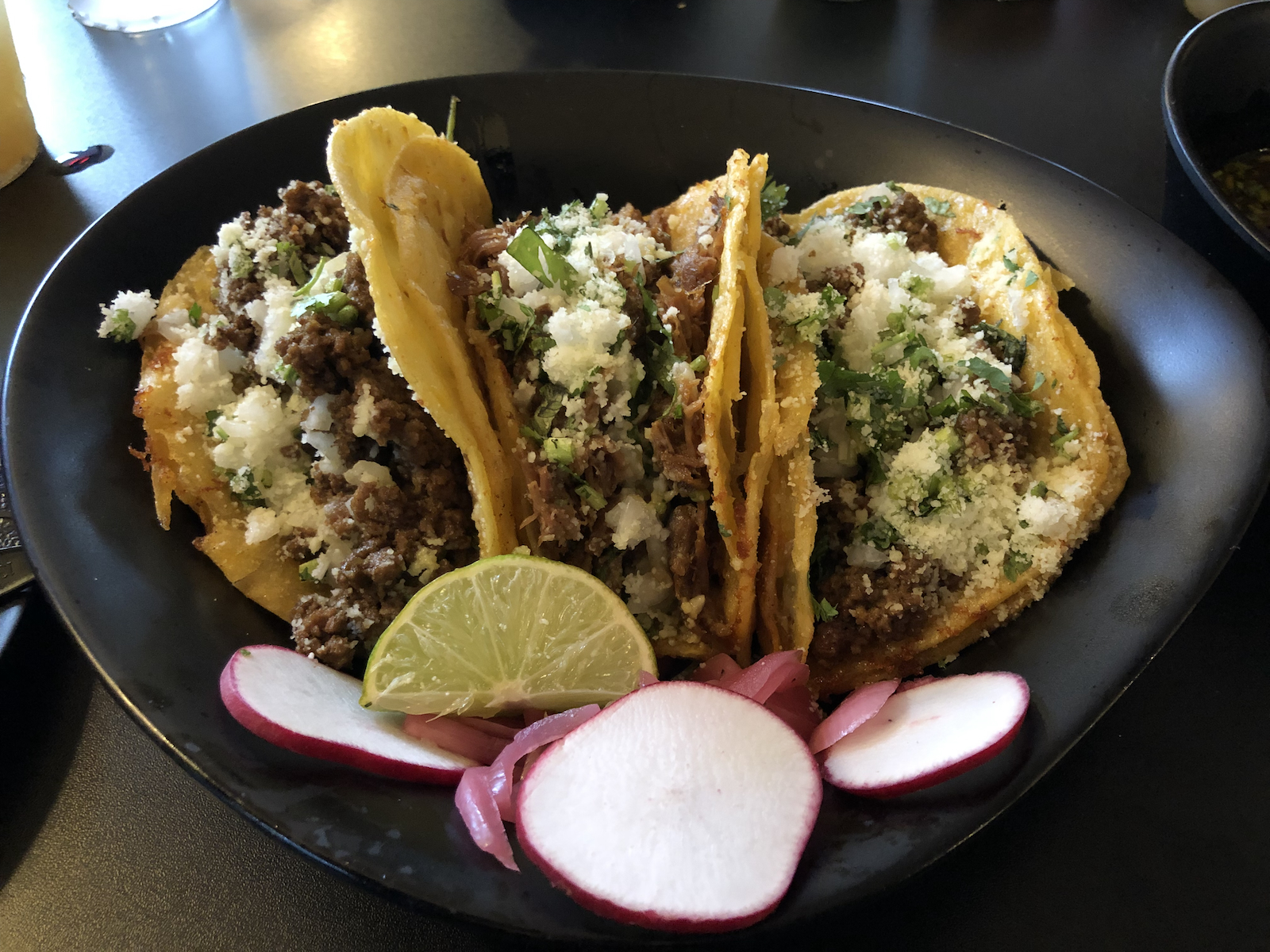 I also tried the chicken tacos, and chipotle tacos. They had such a homemade flavor to the tortillas, and that chicken was extra tender. Finally I tried chipotle shrimp tacos, and pork tacos with pineapple. They tasted very authentically made, and their pork tacos with pineapple on it and had a nice sweetness to the pineapples.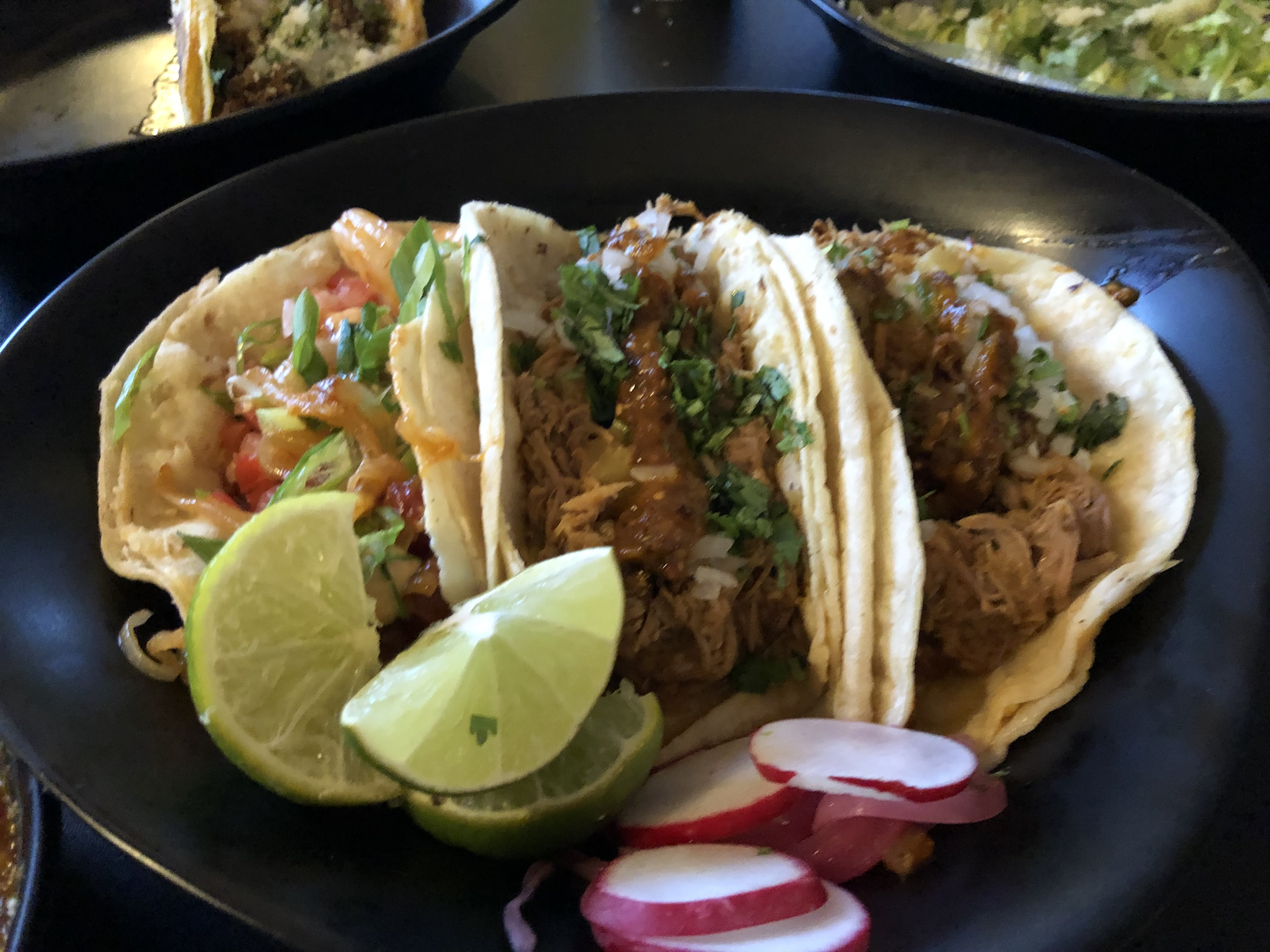 For dessert, I got to try their xocolatl pot de cream. I thought it had a nice sweetness to it which hit the spot. For my Mexican style cocktail, I tried their horchata drink which was super light and very refreshing for a hot day outside.
I would highly recommend going to check out Daily Taco. Chris was very entertaining, and friendly, and their food was top notch. This is some of the best food I've had all year. They even do take out orders, and they have a drive-thru. They made me feel like I was family while we were experiencing their restaurant. I want to give a shout out to the whole crew for working so hard, and putting so much effort into all of their cooking for all of the consumers that visit.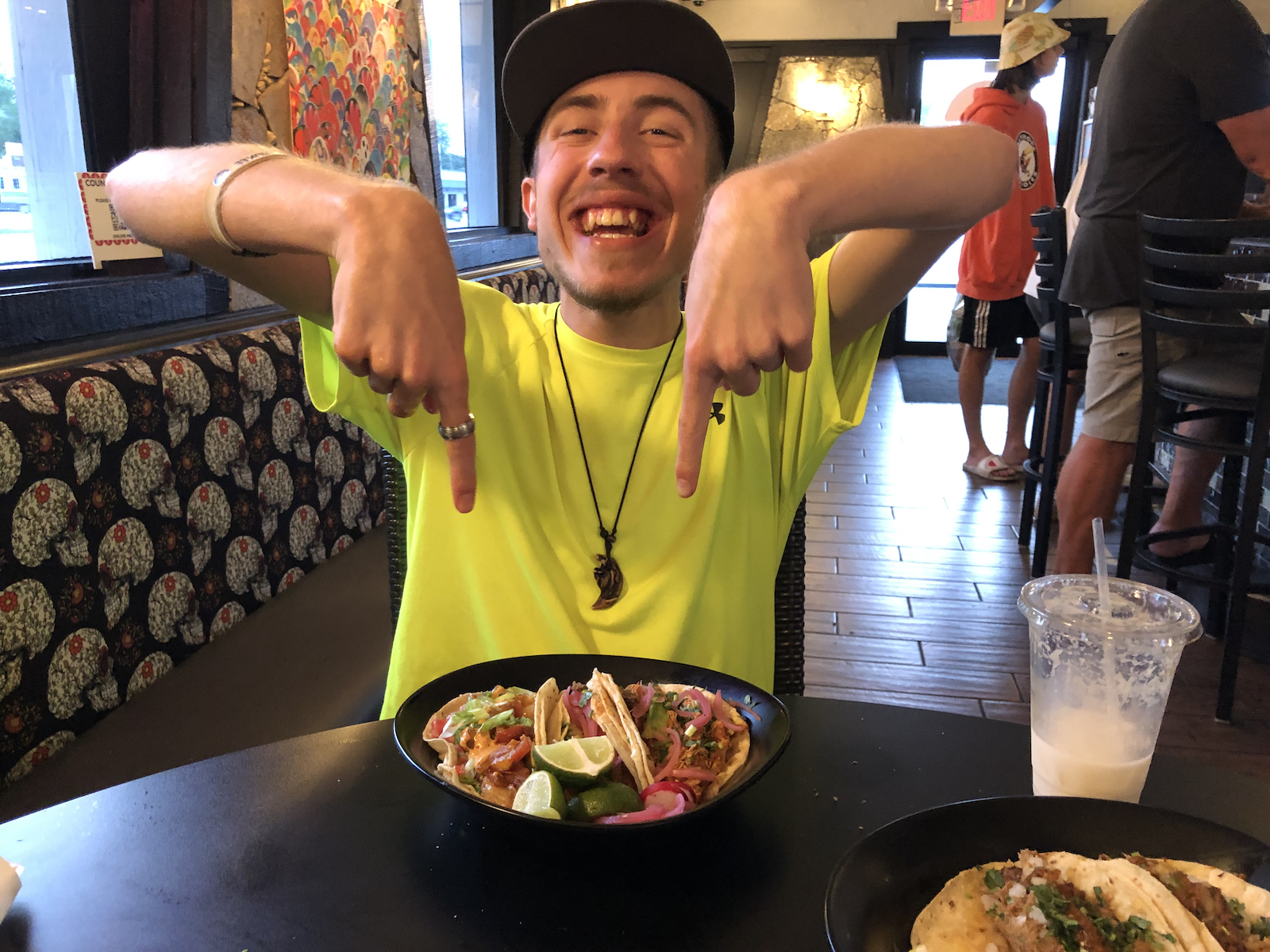 The Baaree
After dinner, we went down the block to their beer garden.
They call the Baaree an outdoor garden of eatin'. It is an outdoor space with a bar, and tables, with a stage up at the front. Beautiful lights that light give it a very warm, and open community vibe. The Baaree has live music every night except Thursday.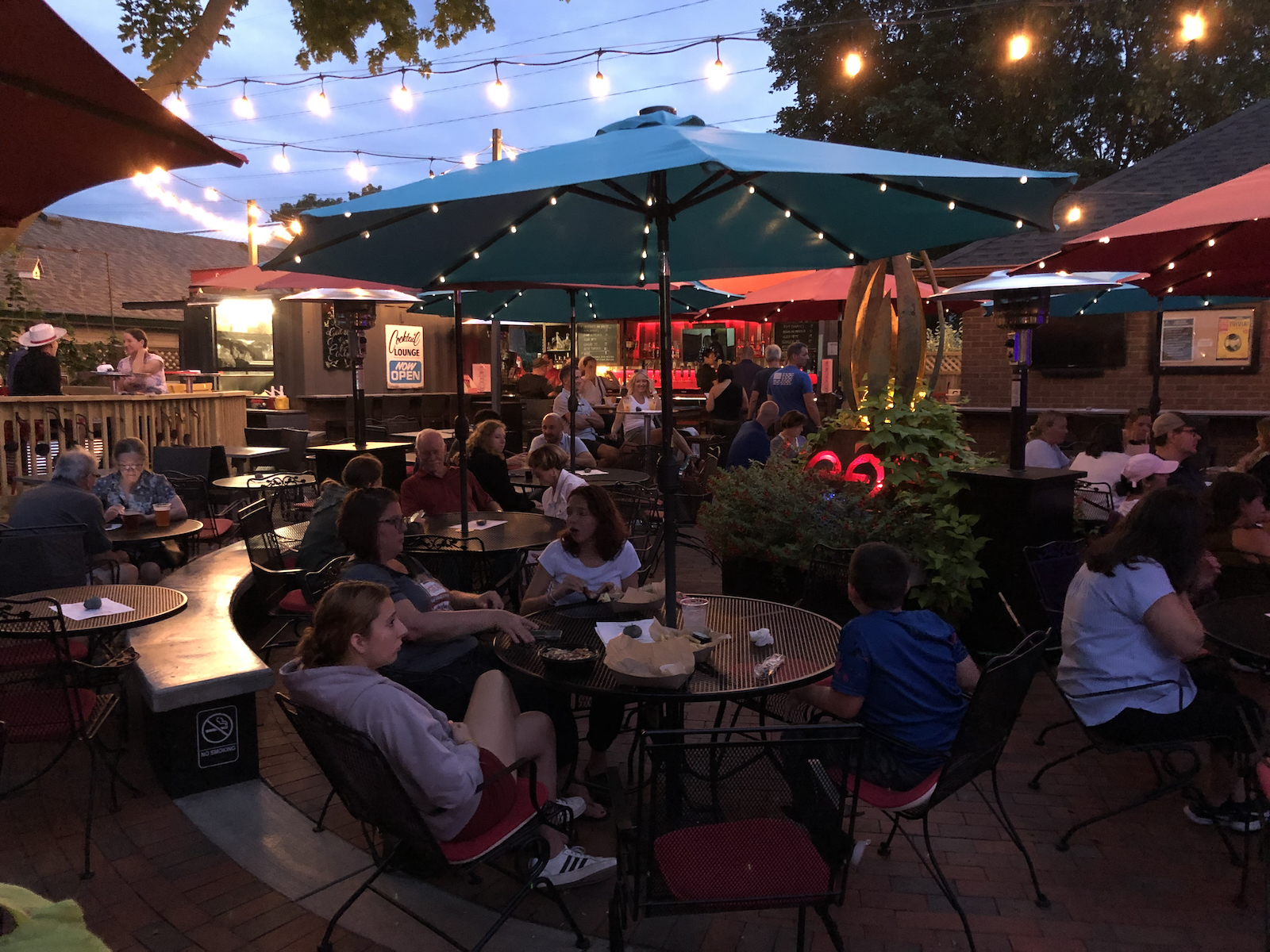 I ordered their wings, and wagyu beef sliders with caramelized onions, goat cheese and Himalayan five spice mayo. Those wagyu sliders had that perfect sweetness, and flavor, and I loved all the spices together. This was such a great place to hang out at, on a beautiful night. You definitely should check this spot out.
Dominic the Food Reviewer is a teenage writer and student at St. Francis High School who began sharing his passion for food by posting positively-focused restaurant reviews on Facebook. Since he created his page in 2019, he has been featured by multiple media outlets including Fox6, CBS58 and TMJ4. Dominic says his goal is to inspire other kids with special talents to find their own voices and passions.