Join us on Saturday, July 23 for some lakeside munchies at the second annual OnMilwaukee Food Truck Fest. Choose from a menu of 20 trucks and enjoy the live DJ, games and entertainment. It's the biggest gathering of the best food on four wheels.
At OnMilwaukee, we believe in lifting up all voices and using our platform to support others' dreams. And that's what we hope to do for Dominic the Food Reviewer. When I first met Dominic almost two years ago, I was impressed by his passion, his curiosity and his interest in improving his writing. Over time, I've not only enjoyed getting to know him better, but he has taught me as much as I have him. My hope is that you'll not only enjoy reading Dominic's reviews, but also glean understanding and joy from seeing the world of food through his eyes. -- Lori Fredrich, Dining Editor
Two weeks ago I had lunch at Danielle's Deli. It is located at 15655 W. North Ave. in Brookfield.
I met with owner Danielle Glavin. She said the deli was originally owned by Jerry Floyance for twenty years. Glavin first started working at the deli while she was in high school and all through college. She took over ownership of the deli eventually and has been running it for the past nine years. She took time out of her busy day to talk about the food and how she got into the business. She is very friendly and hard working.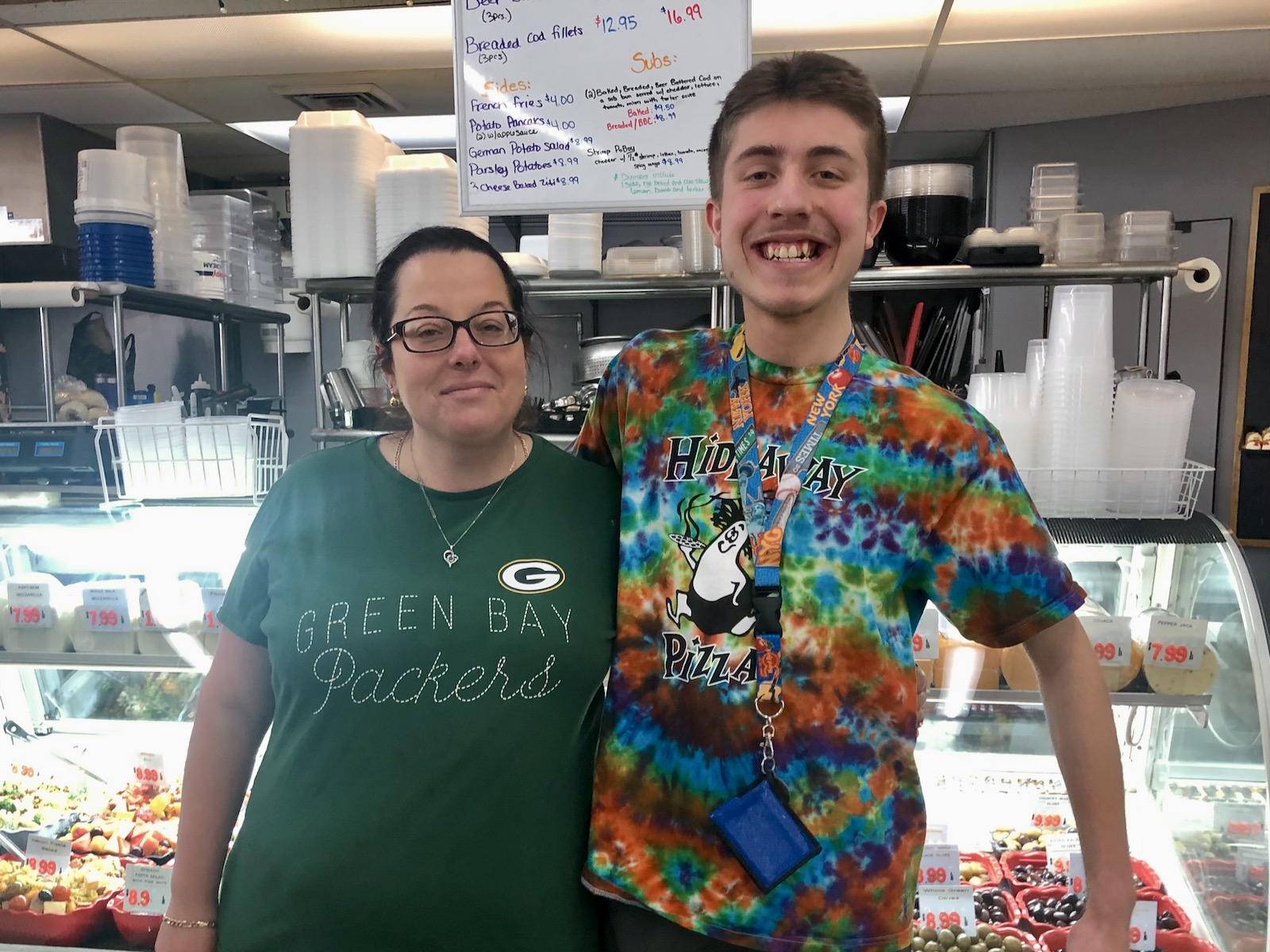 Glavin mentioned that the most popular food items sold at the deli are the Italian beef sandwiches and the pans of lasagna you can purchase from their frozen food section. She said they sell over fifty pans of lasagna per week. The deli has a hot food case, bakery, frozen foods, pasta salads, hot sandwiches and so much more.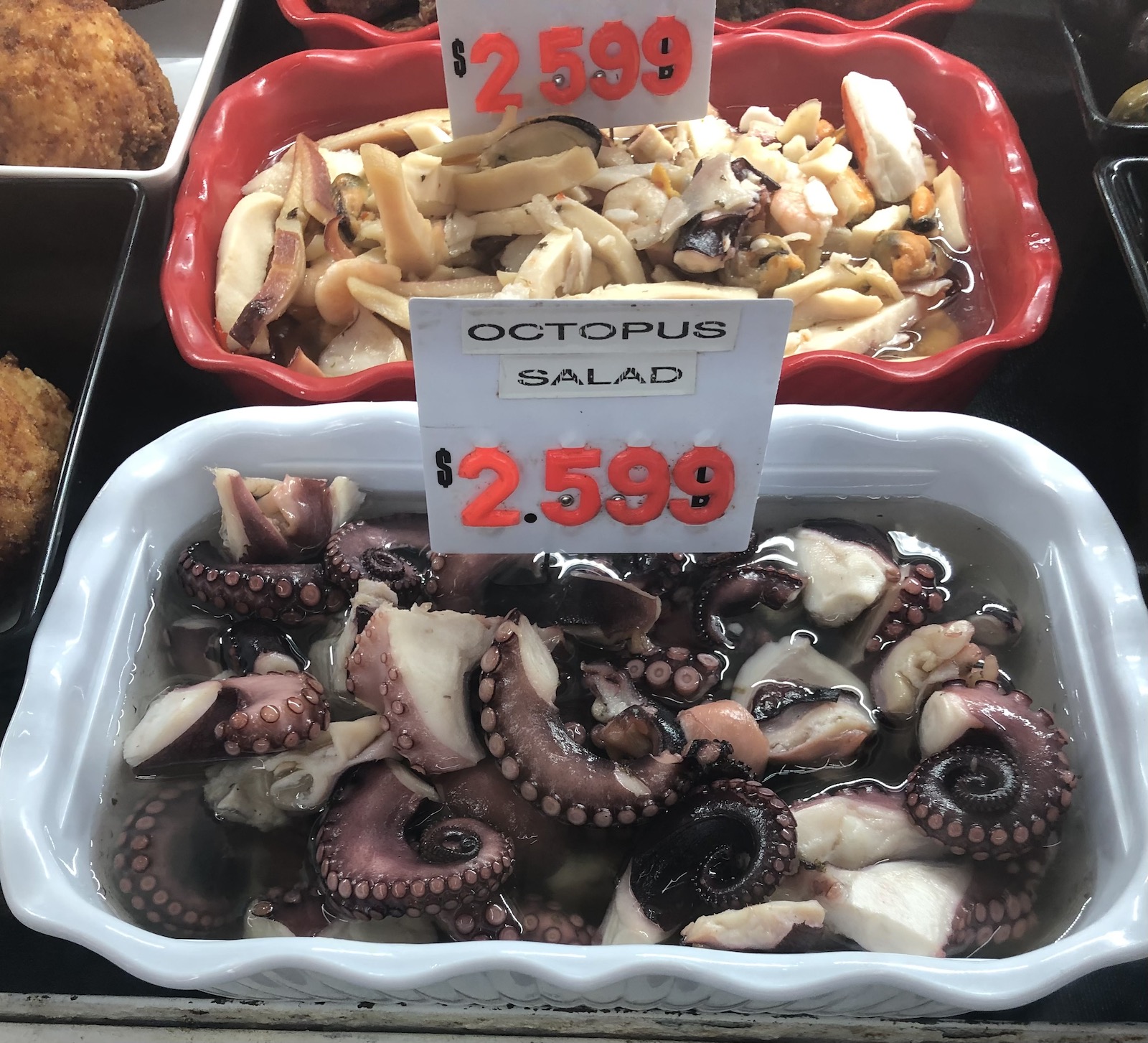 They also have a grocery section with lots of pasta noodles, sauces, and spices. All the pasta salads, hot food, and frozen food are made right in the deli.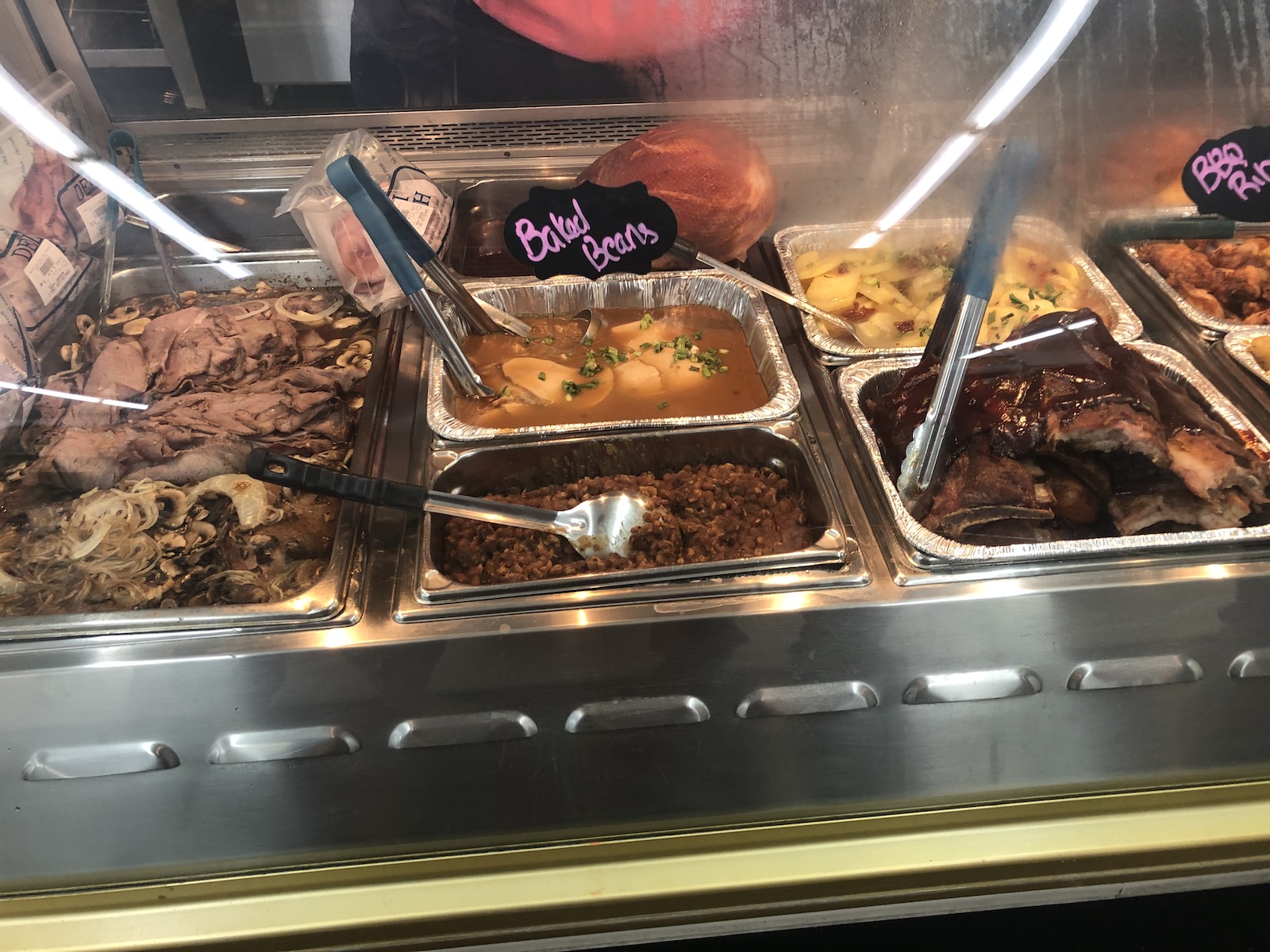 It is a full service deli where you can take your food home but they also have a few tables to sit at to enjoy your scrumptious food.
I had their Italian beef sandwich. The beef is served on a sub roll with provolone cheese, onions, mushroom and Au Jus sauce on the side for dipping.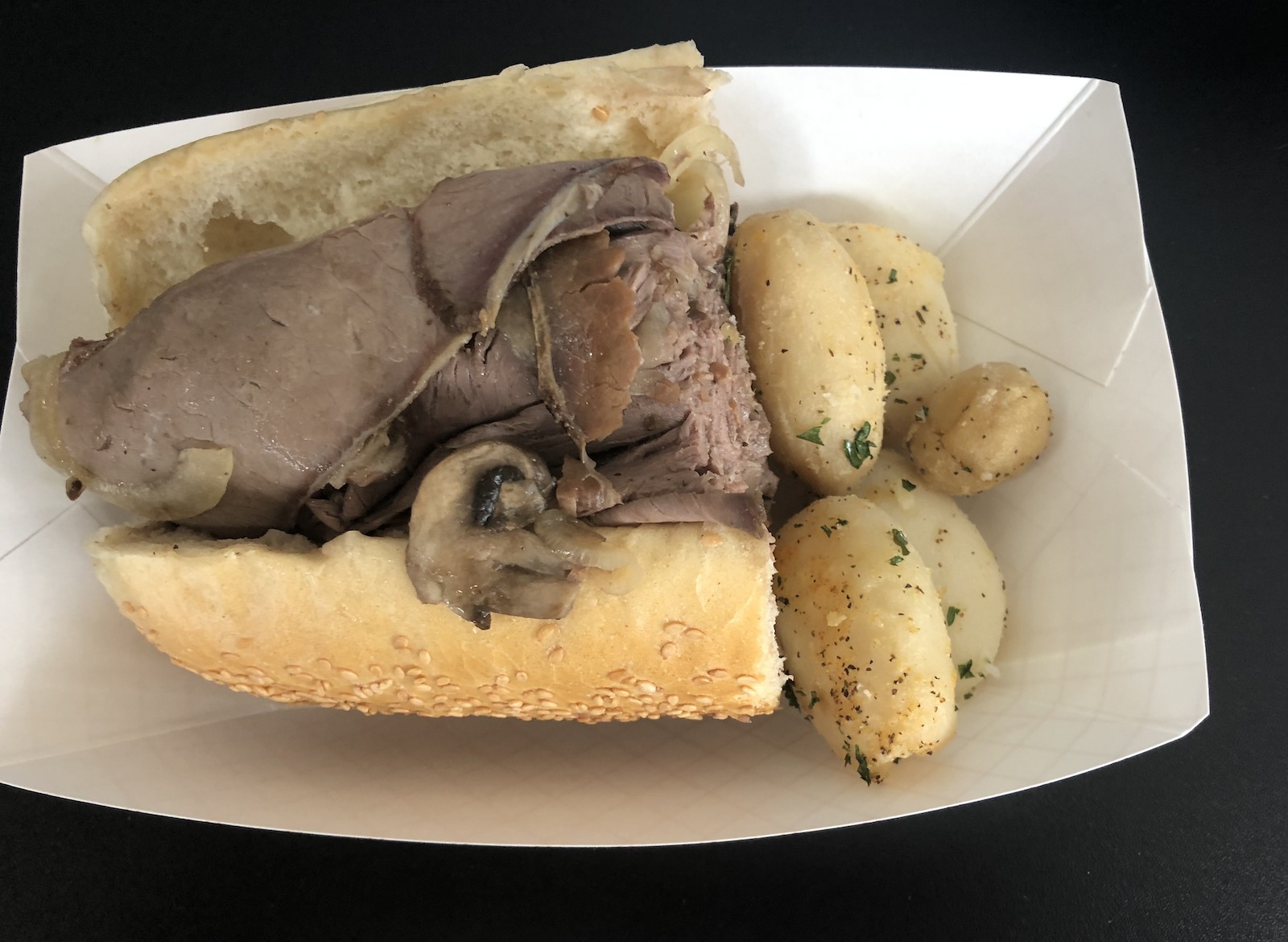 My sandwich was humongous and very filling. It was definitely enough for two people to eat. For my side dish I had to try the parsley potatoes. They were buttery and well seasoned.
For dessert, I had their famous chocolate chip cannoli. The whipped filling and chocolate chips were sweet and creamy. The cannoli shell was very crunchy and tasty.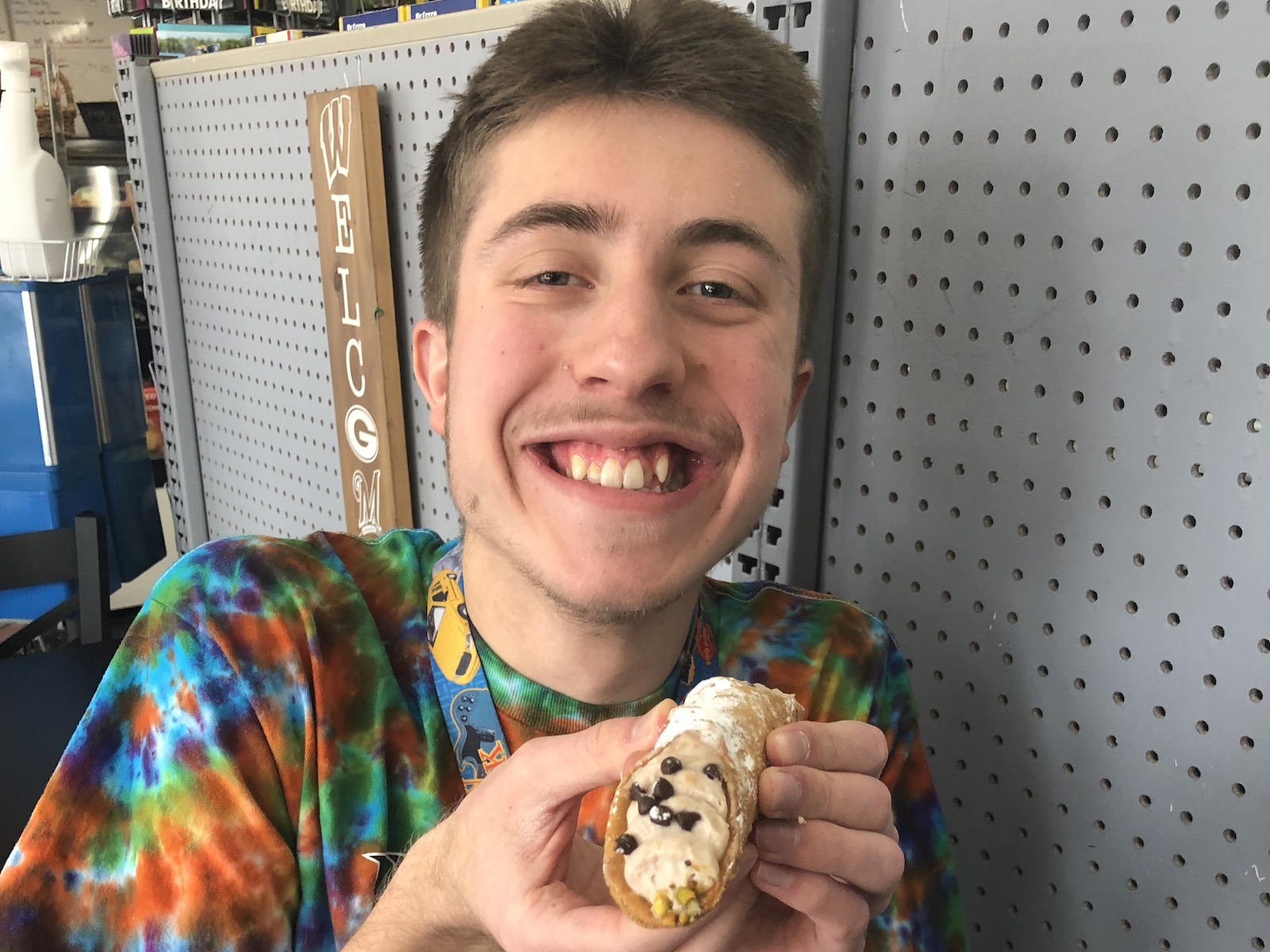 Danielle said that in the summer they have different flavored cannolis such as lemon, peanut butter, and even alcohol flavored ones in the summer months.
I would highly suggest checking out Danielles weekly specials which include:
Tuesday: Pasta
Wednesday: Fried chicken
Thursday: Comfort food/grilling day
Friday: Friday fish fry
Saturday: Chef's choice
Sunday: Hot ham and rolls and chicken wings
They are closed on Mondays to restock and make more food for the week ahead. In addition to coming to the deli you can also order their food online at www.daniellesdeli.com or you can call to place an order at (262) 938-9038.
Definitely check out Danielle's Deli. You will not be disappointed.
Dominic the Food Reviewer is a teenage writer and student at St. Francis High School who began sharing his passion for food by posting positively-focused restaurant reviews on Facebook. Since he created his page in 2019, he has been featured by multiple media outlets including Fox6, CBS58 and TMJ4. Dominic says his goal is to inspire other kids with special talents to find their own voices and passions.