At OnMilwaukee, we believe in lifting up all voices and using our platform to support others' dreams. And that's what we hope to do for Dominic the Food Reviewer. When I first met Dominic almost two years ago, I was impressed by his passion, his curiosity and his interest in improving his writing. Over time, I've not only enjoyed getting to know him better, but he has taught me as much as I have him. My hope is that you'll not only enjoy reading Dominic's reviews, but also glean understanding and joy from seeing the world of food through his eyes. -- Lori Fredrich, Dining Editor
This weekend, I visited The Deli on Crown. It is an authentic Jewish kosher deli that opened in May of 2021 at 2233 W. Mequon Rd. They offer kosher sandwiches that include, corned beef, turkey, salami, chicken, chicken matzah ball soup, salads and desserts that include chocolate babka.
I got to meet the manager, Hudi, and Chef Carlos. Hudi mentioned that all their kosher products are 100% kosher. Chef Carlos said all their food is made with high quality ingredients.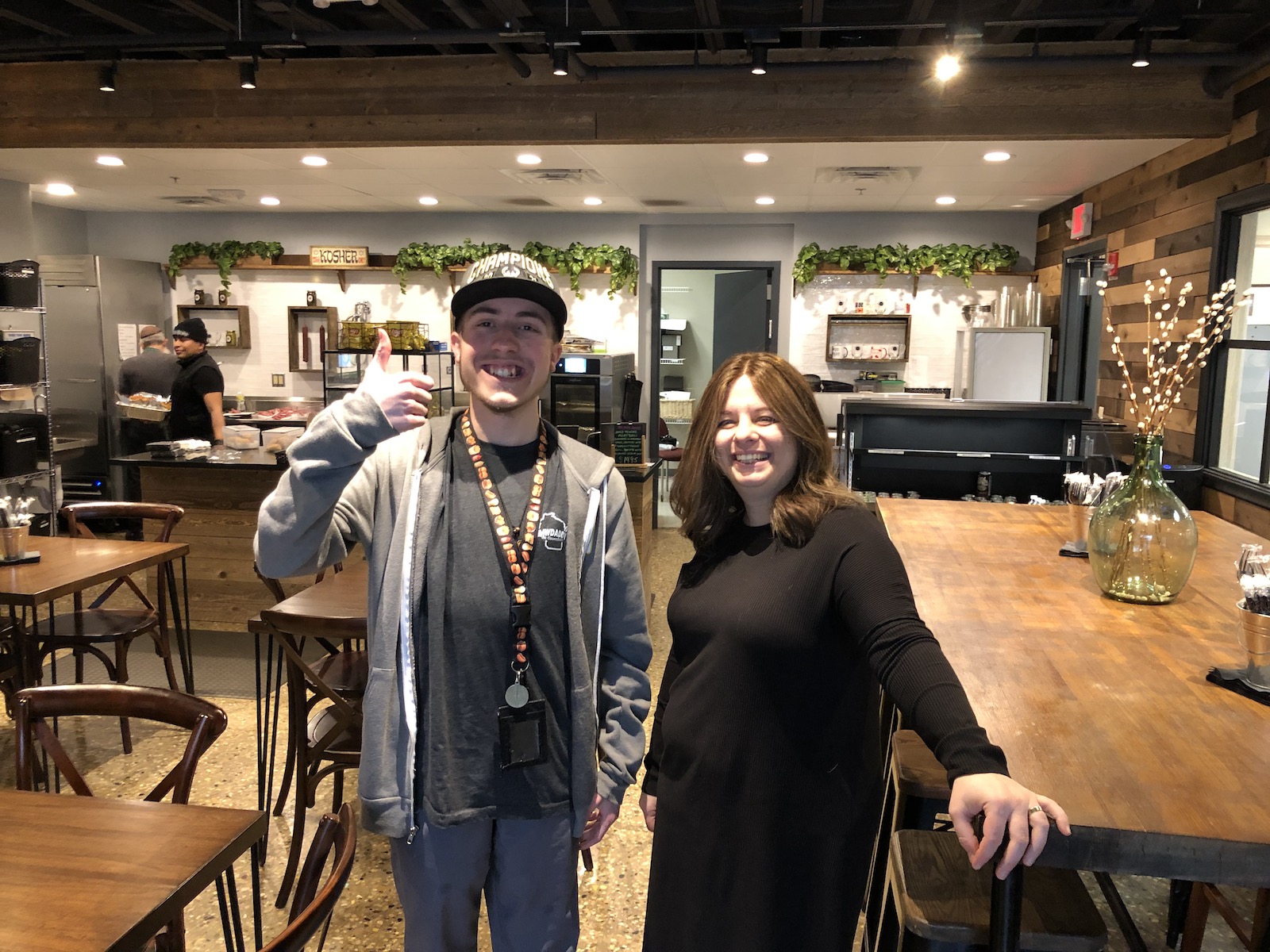 The kosher deli is located in the same building as The Center for Jewish Life and all their profits support the Center. Chef Carlos told me that he used to work at other restaurants including Trouble and Sons Pizzeria and Moxie Food + Drink in Whitefish Bay.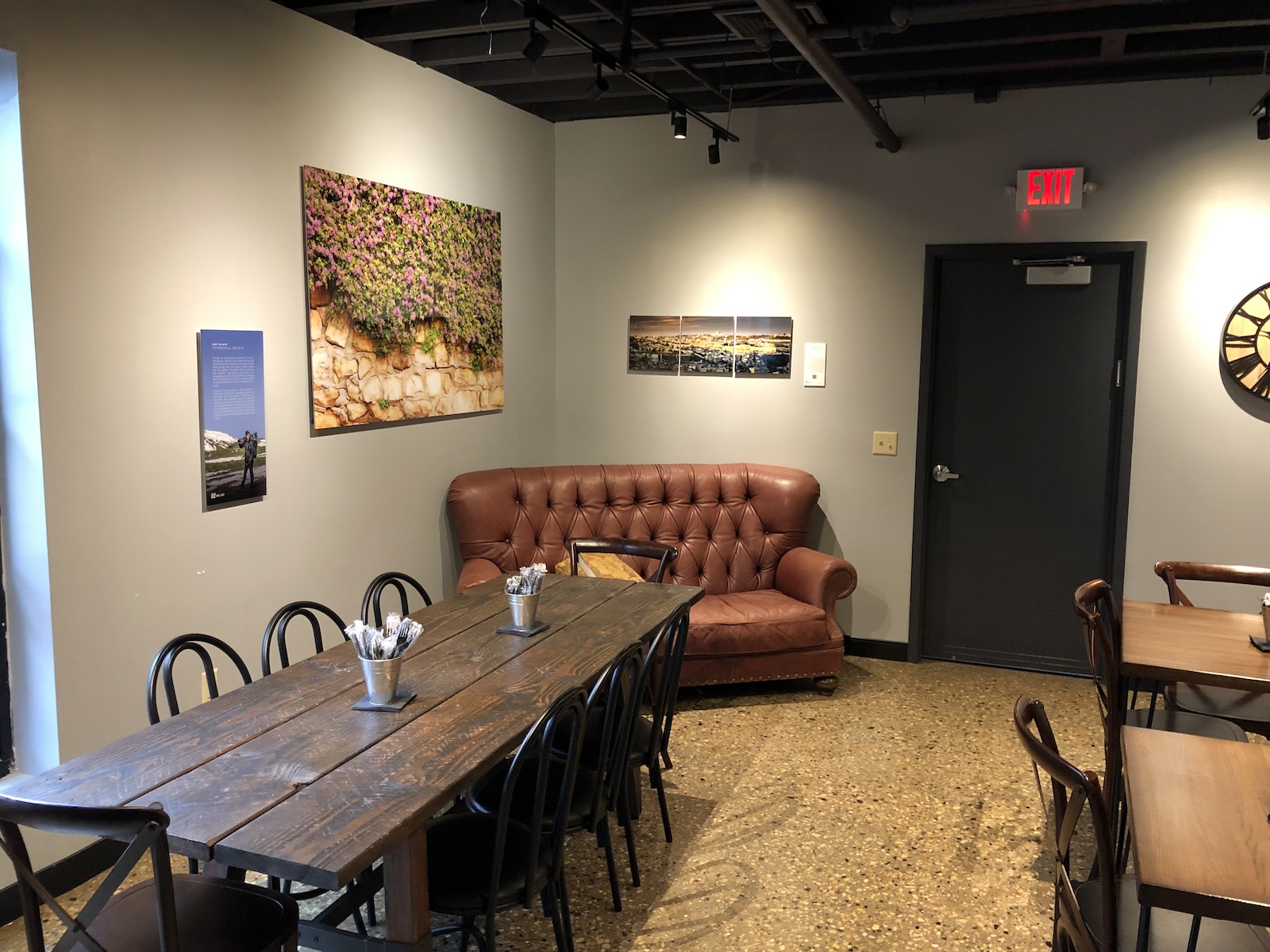 The decor is all brand new with a modern industrial twist to it. The deli was super spotless and clean inside. When Hudi showed us one of the stand up tables, she said that it had a ton of history behind it and it was made with wood from a bowling alley. There are plants hanging on shelves above the kitchen that give the deli a very beautiful vibe.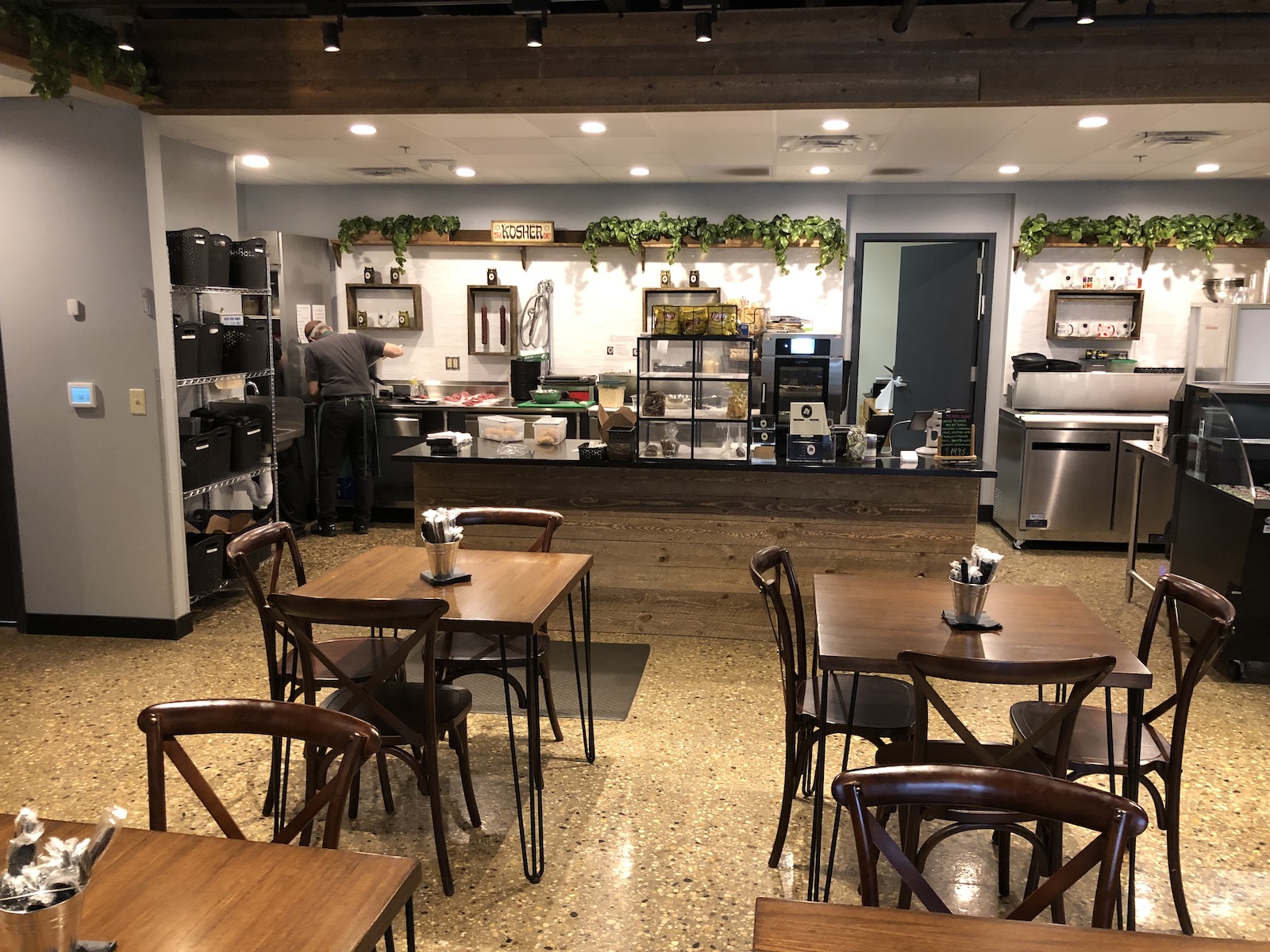 For my starter I got to try their chicken soup with matzah balls.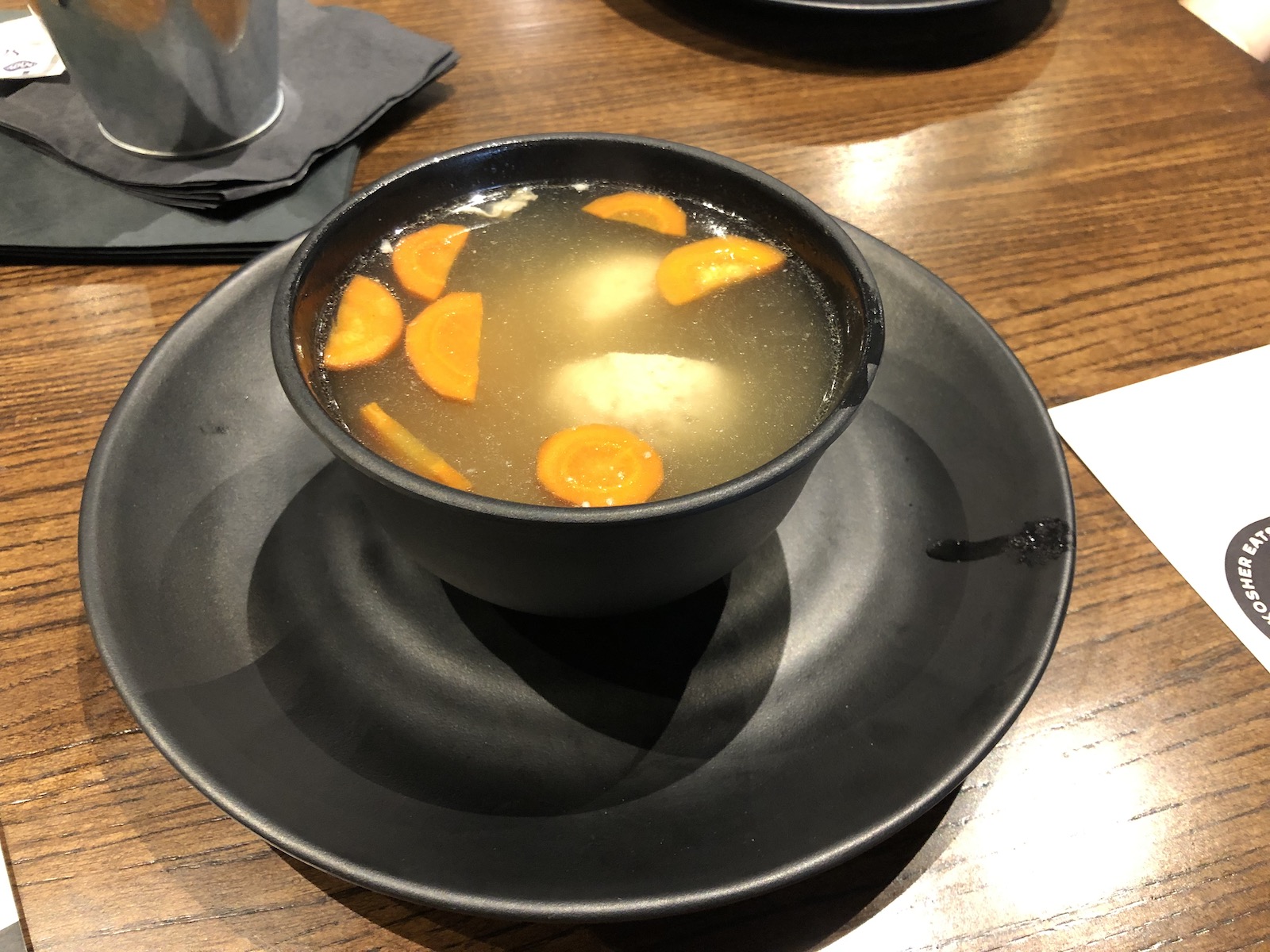 It had two matzah balls with chicken and vegetable broth. The matzah ball had a ton of flavor to it and the texture was super soft and just absorbed right into my mouth. The chicken had a nice tenderness and tasted like it was very freshly made with just the right amount of flavor. I licked the bowl of soup clean.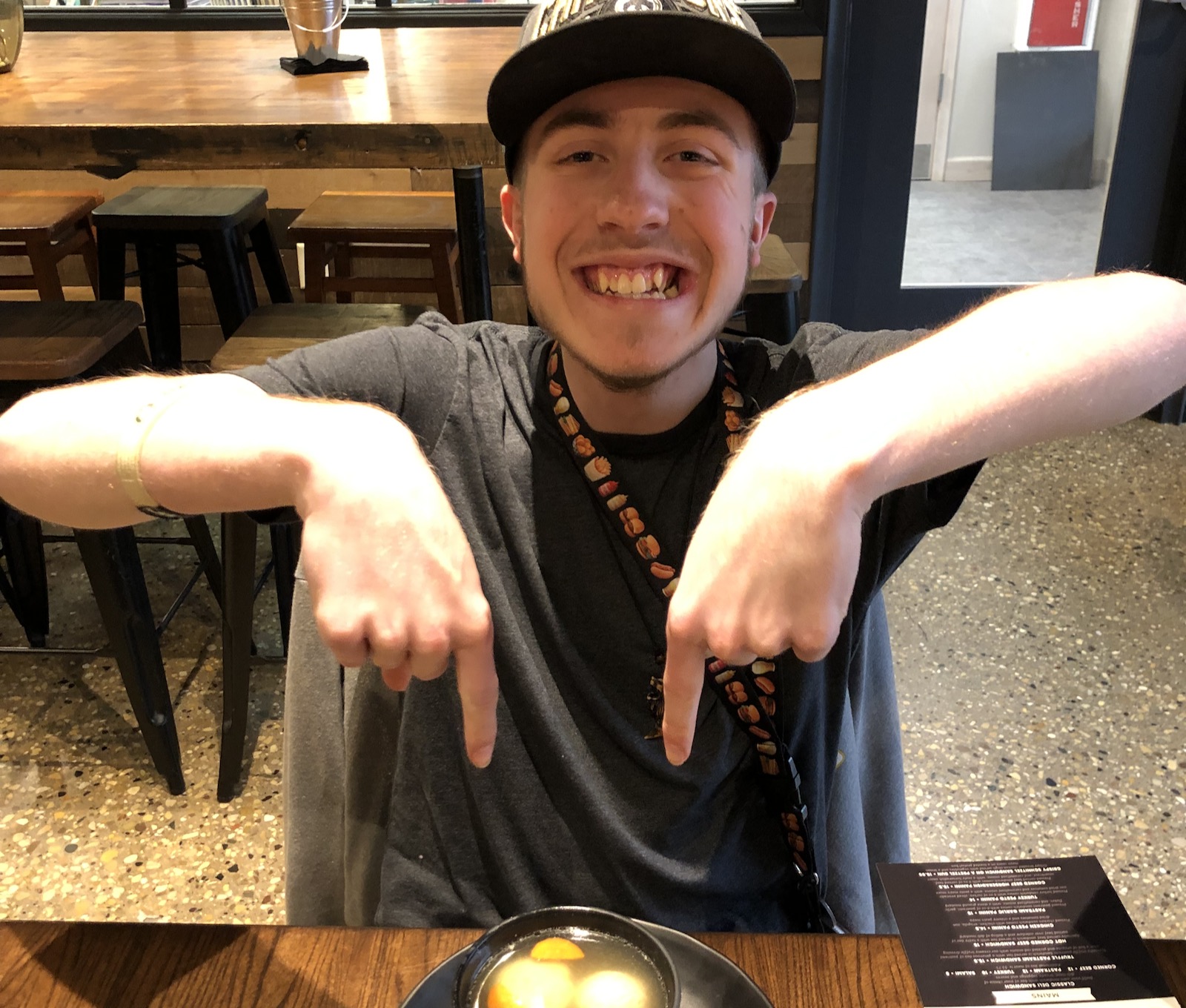 For my main course, I got to try the truffle pastrami sandwich which they put on their French roll with pastrami, arugula, red onions and creamy truffle dressing.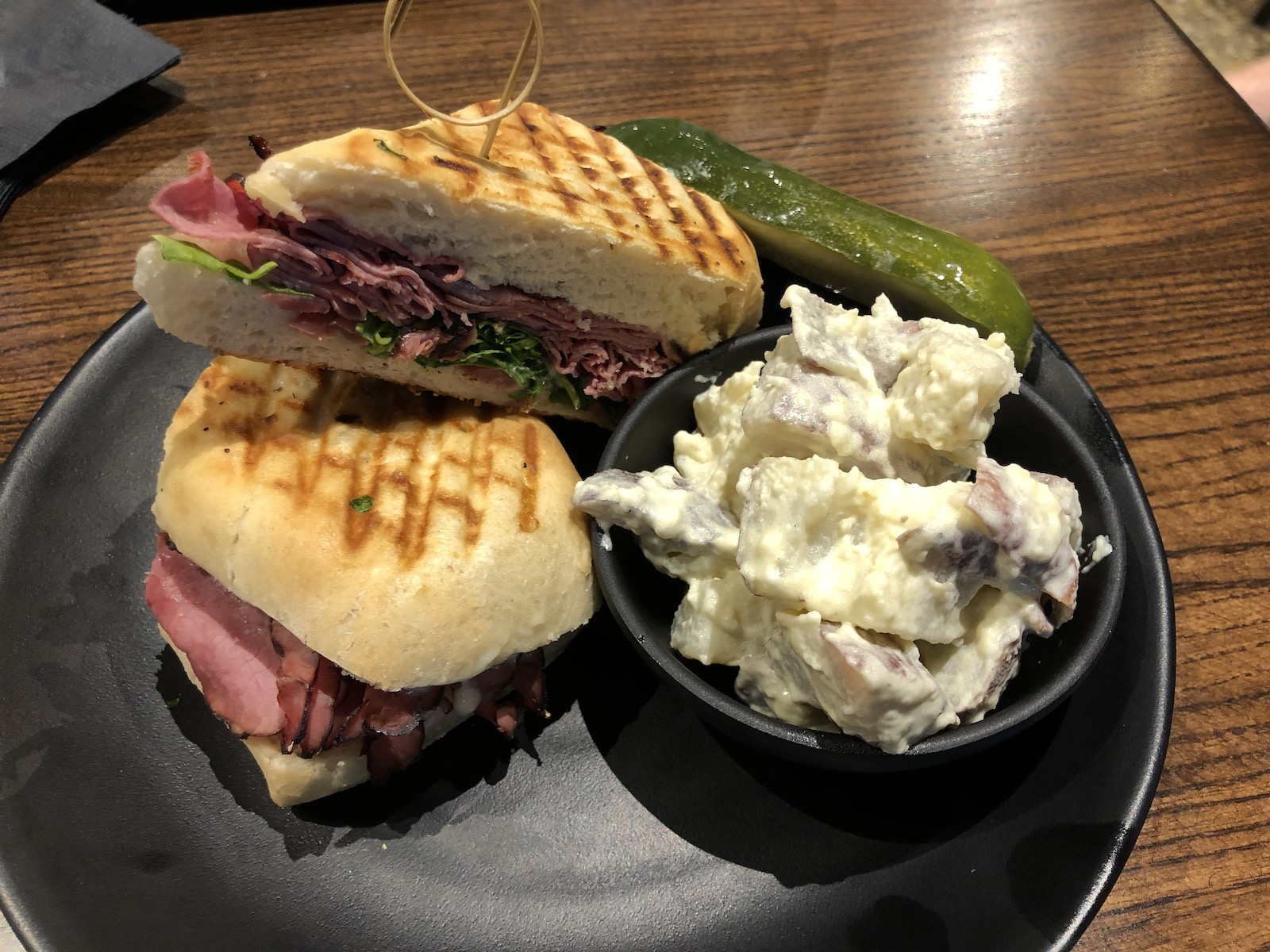 I have to say that French roll had a nice homemade taste to it. Their pastrami was nice and thin and it had a very succulent flavor. The arugula inside the sandwich had a nice tartness and a very bright flavor. The sandwich tasted great.
The other sandwich that I got to try out was the chicken pesto which had homemade pesto, chicken, arugula and sun dried tomatoes.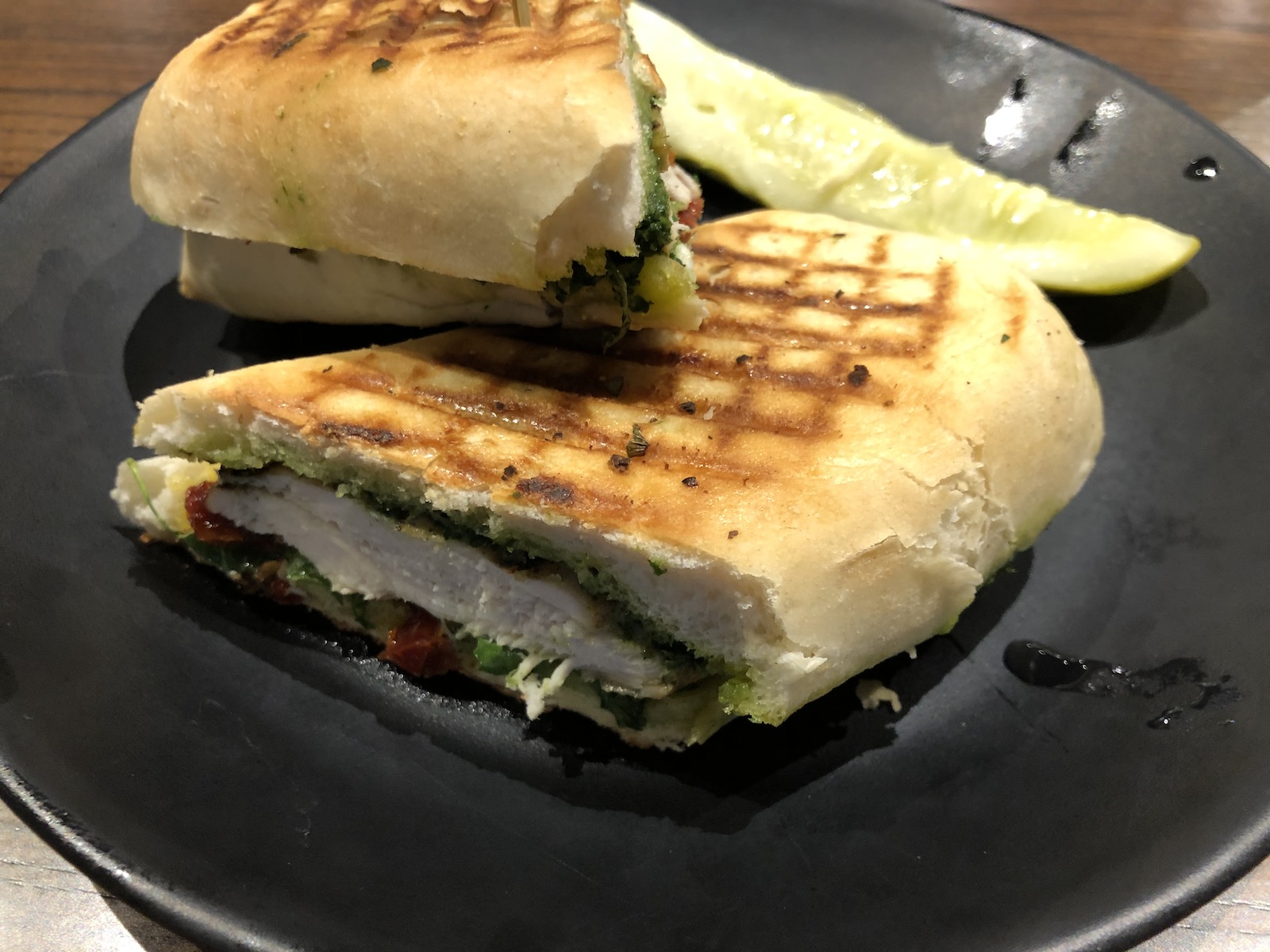 Their chicken was perfectly cooked and grilled to perfection, just how The Dean of Cuisine enjoys chicken. The sun dried tomatoes had a sweet taste and the perfect amount of juiciness. They had a nice soft texture to them. The pesto sauce had a smooth texture and had a nice tangy flavor. It gave the entire sandwich so much character. I could not stop eating it because it had a such a nice taste.
Hudi brought out a surprising dessert, chocolate babka, which I tried for the first time.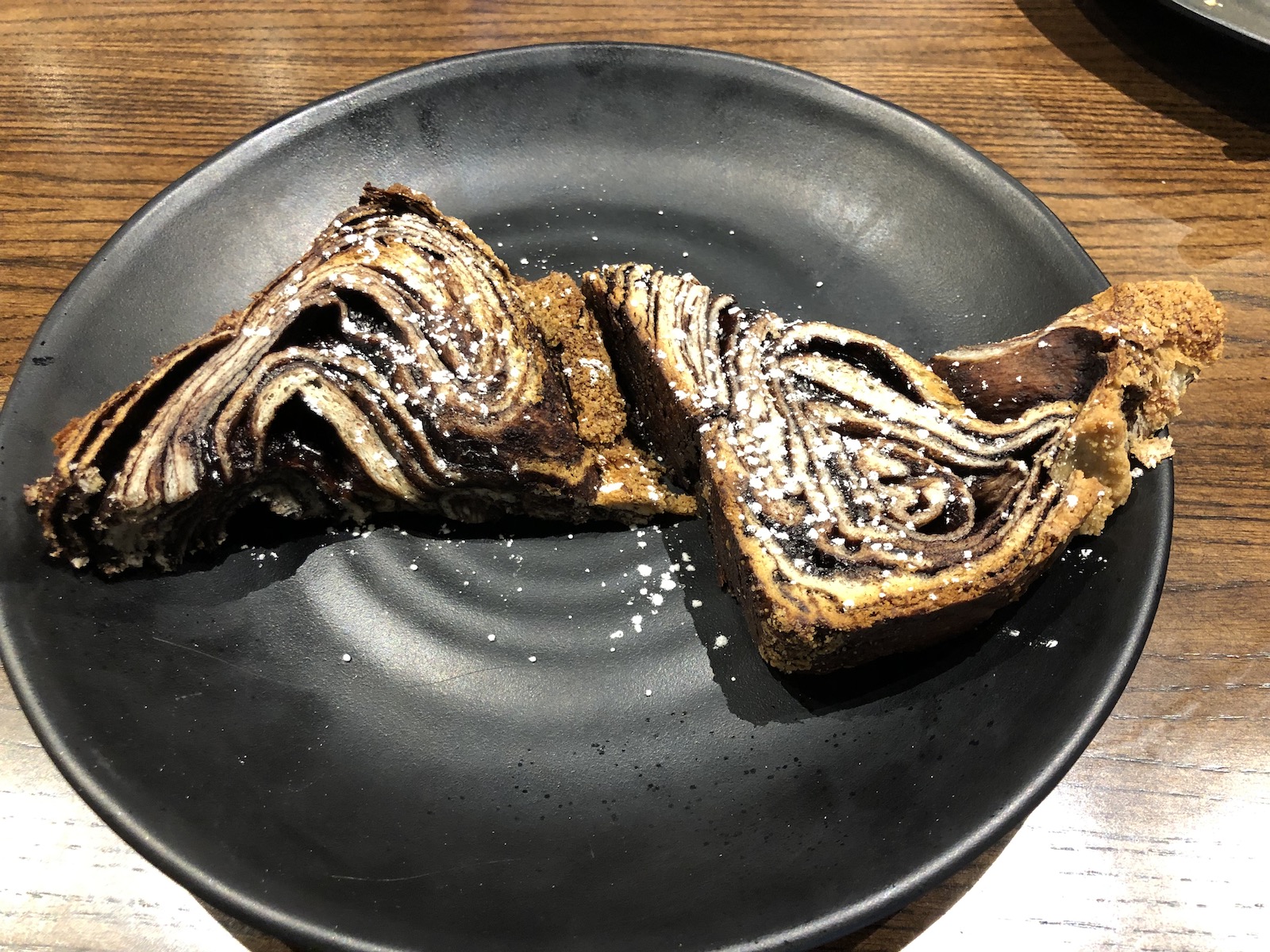 When I smelled the chocolate babka, it smelled like it was freshly made. The chocolate had a nice rich flavor. It was one of my all time favorite desserts I've had. Their chocolate babka was very delectable and I would definitely order it again.
I would highly recommend checking out The Deli on Crown if you are in Mequon because that truffle pastrami sandwich was very scrumptious and the chicken pesto sandwich had a nice creamy flavor to it. If you get the chocolate babka for dessert, I promise all of you that you will be in heaven because it tastes so good.
Dominic the Food Reviewer is a teenage writer and student at St. Francis High School who began sharing his passion for food by posting positively-focused restaurant reviews on Facebook. Since he created his page in 2019, he has been featured by multiple media outlets including Fox6, CBS58 and TMJ4. Dominic says his goal is to inspire other kids with special talents to find their own voices and passions.