At OnMilwaukee, we believe in lifting up all voices and using our platform to support others' dreams. And that's what we hope to do for Dominic the Food Reviewer. When I first met Dominic almost two years ago, I was impressed by his passion, his curiosity and his interest in improving his writing. Over time, I've not only enjoyed getting to know him better, but he has taught me as much as I have him. My hope is that you'll not only enjoy reading Dominic's reviews, but also glean understanding and joy from seeing the world of food through his eyes. -- Lori Fredrich, Dining Editor
This past weekend I had dinner at Double B's BBQ, located at 7412 W. Greenfield Ave. in West Allis.
They serve a variety of tasty barbecued meats like brisket, ribs, and chicken. They also have amazing sides and appetizers like timber logs, smoked mozzarella sticks, smashed potatoes, mac 'n cheese, and burgers just to name a few.
I met the owner, Mark Timber. He operates the restaurant with his wife Judy.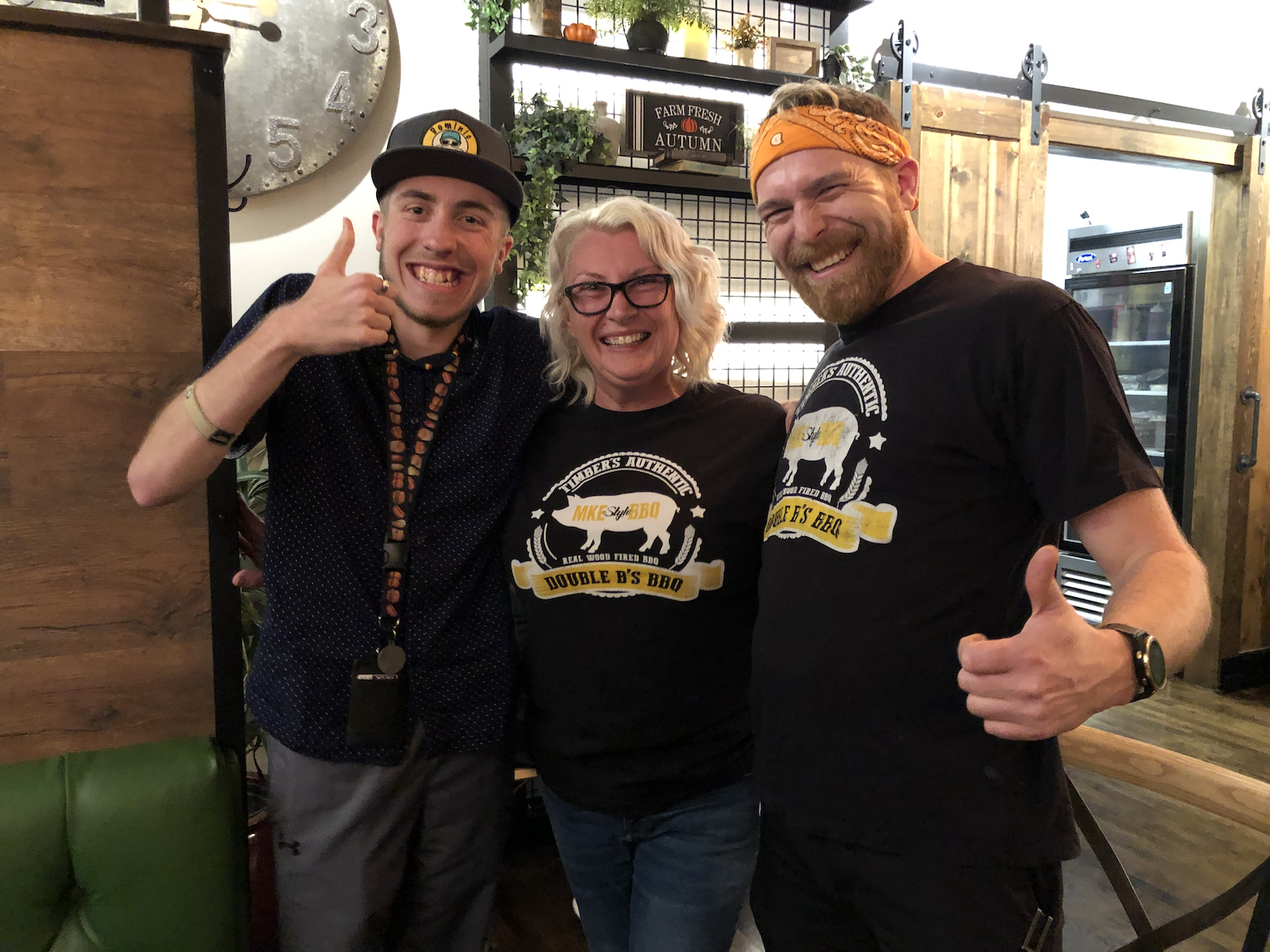 Mark told me that he took inspiration from chefs like Scott McGlinchey who operated a BBQ restaurant called Q in the early 2000s. Mark was super nice, and positive too. He has a real passion for what he does.
Mark said that in addition to the restaurant they also operate a Double B's BBQ food truck that serves many of their menu items at festivals, farmers markets and other events all summer. They also cater many private events.
Inside the restaurant, it is very modern. They have lots of comfortable booths and seating for their customers.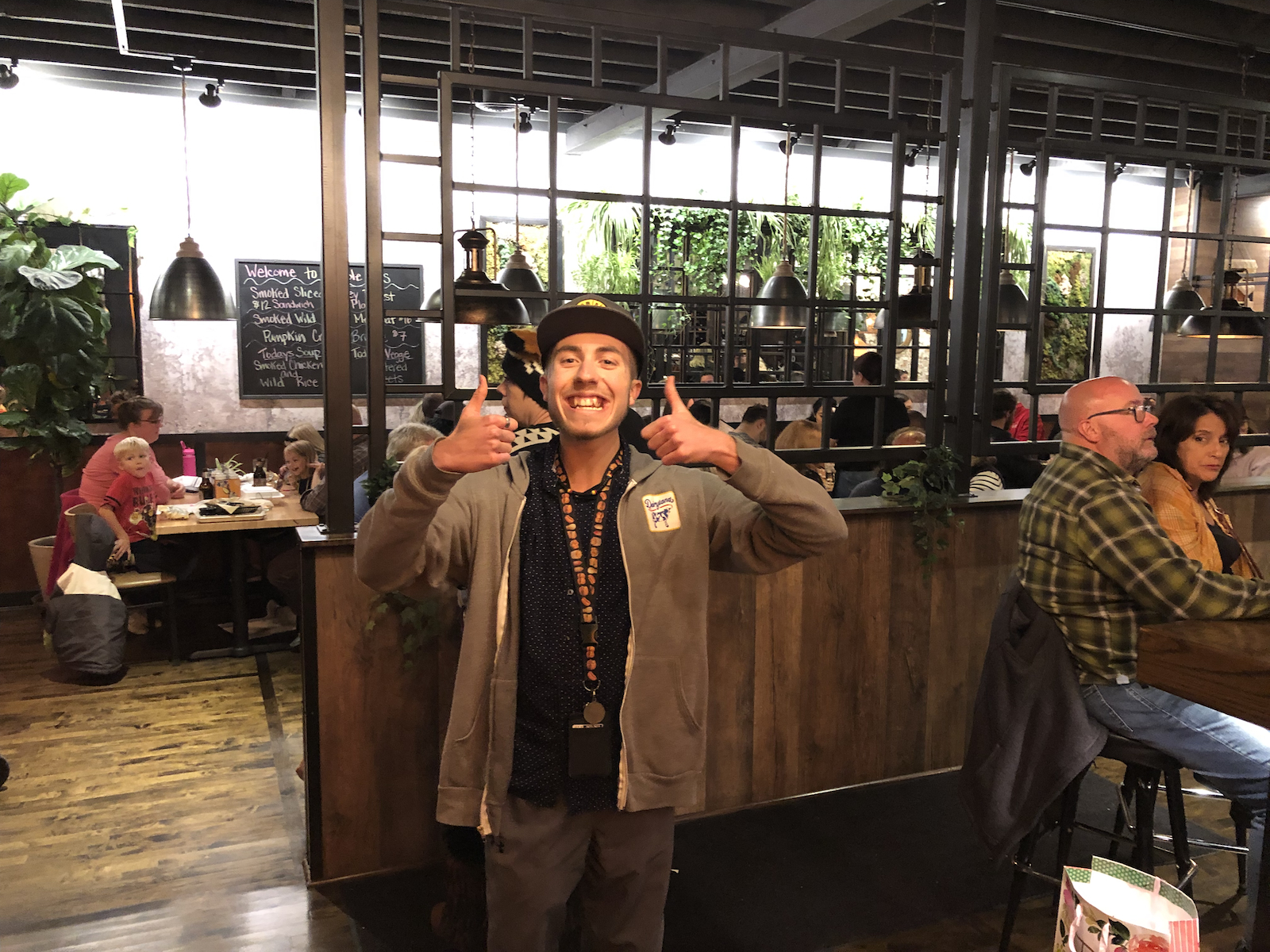 There is also a large bar, for customers to enjoy their drinks and food.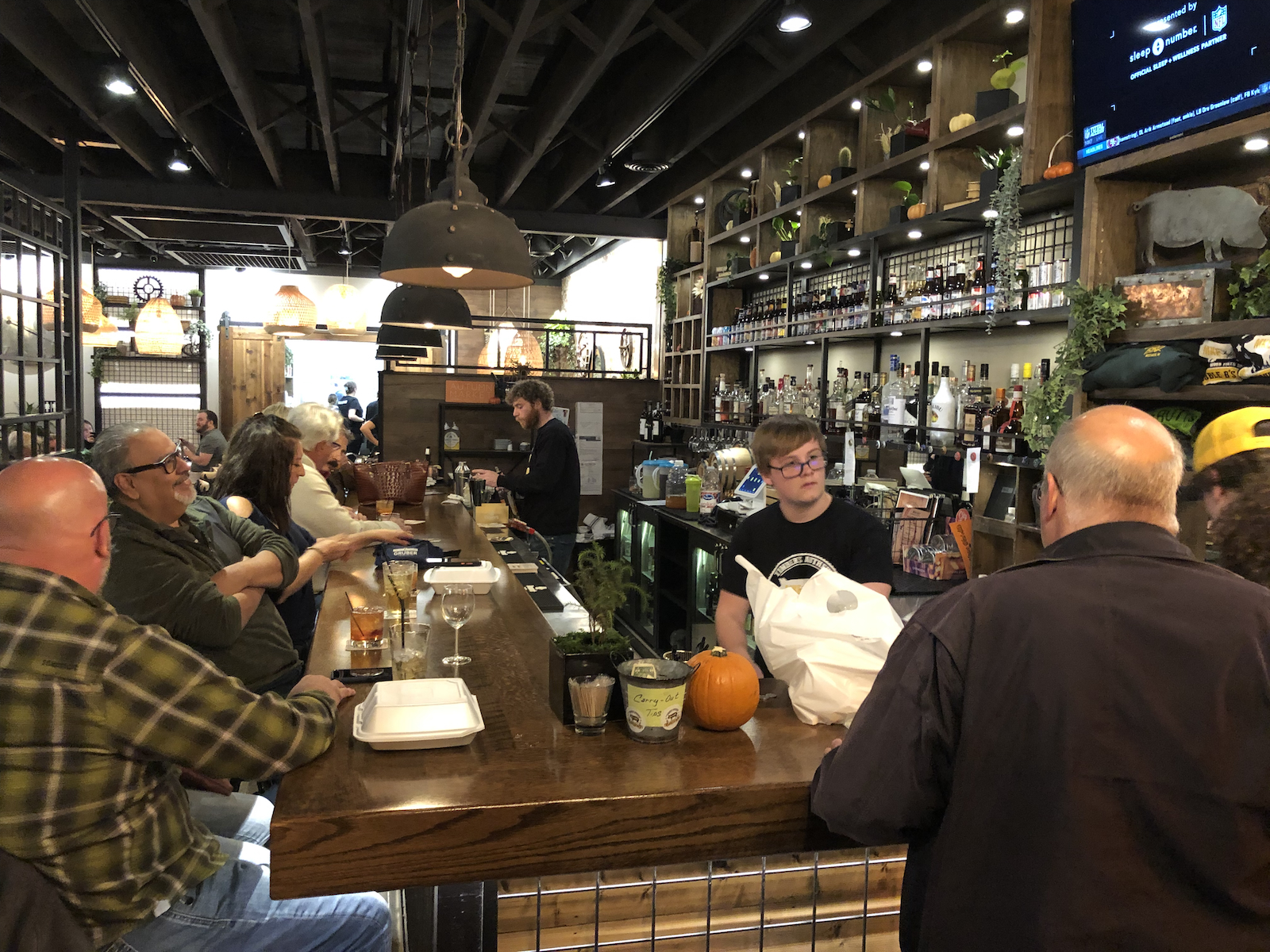 Judy was in charge of the decor in the restaurant, and she chose different furniture pieces and lighting from different countries like Denmark and Germany.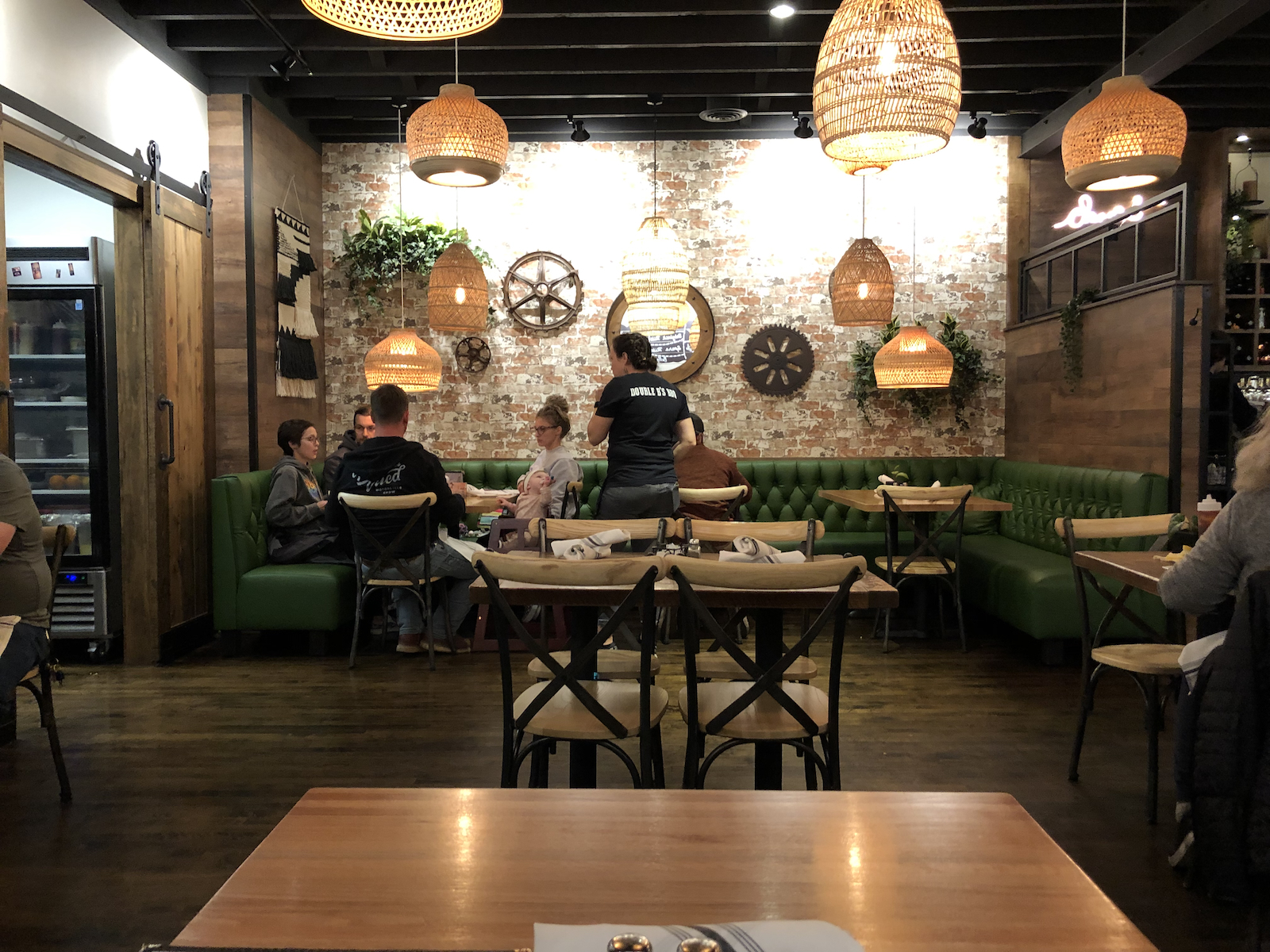 I had a really friendly, helpful and upbeat waitress named Nikki. She was very positive and I enjoyed talking with her about the food.
I also had the pleasure to meet the kitchen manager Ryan. He took the time out to talk about the barbecuing process at the restaurant. He also showed me the two smokers the restaurant uses to cook their meats, and how they work. He is an extremely hard worker and is very passionate about the food he makes for their customers. Ryan said they make all of their barbecue sauces at the restaurant. They also won an award for the best macaroni and cheese in 2020.
For my appetizers, I had the smoked bacon balls, jalapeño dip with crostinis and the smoked wings. The smoked bacon balls were so delicious and I was told they're one of the most popular appetizers.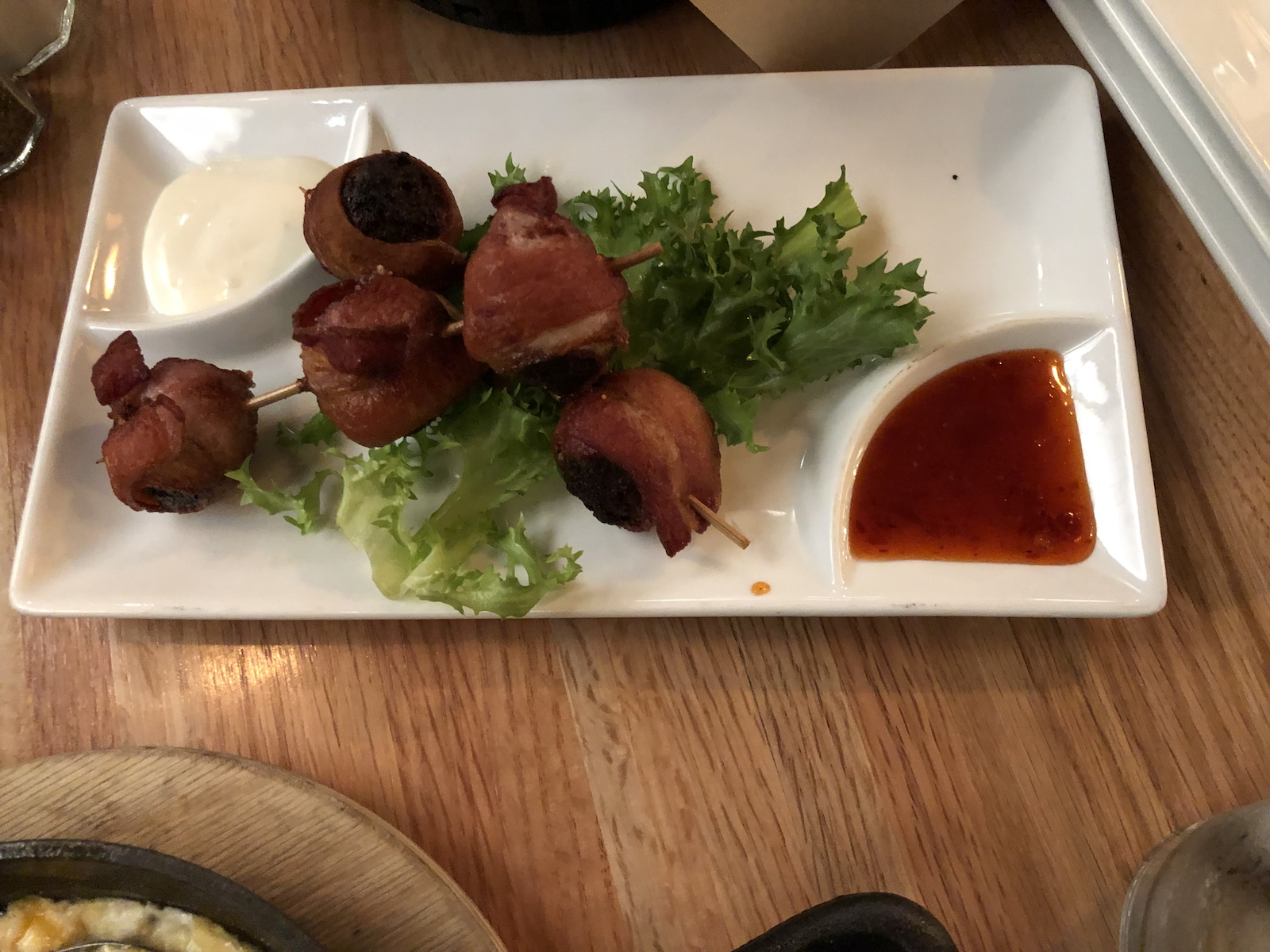 The jalapeño dip was very cheesy with a little bit of kick to it.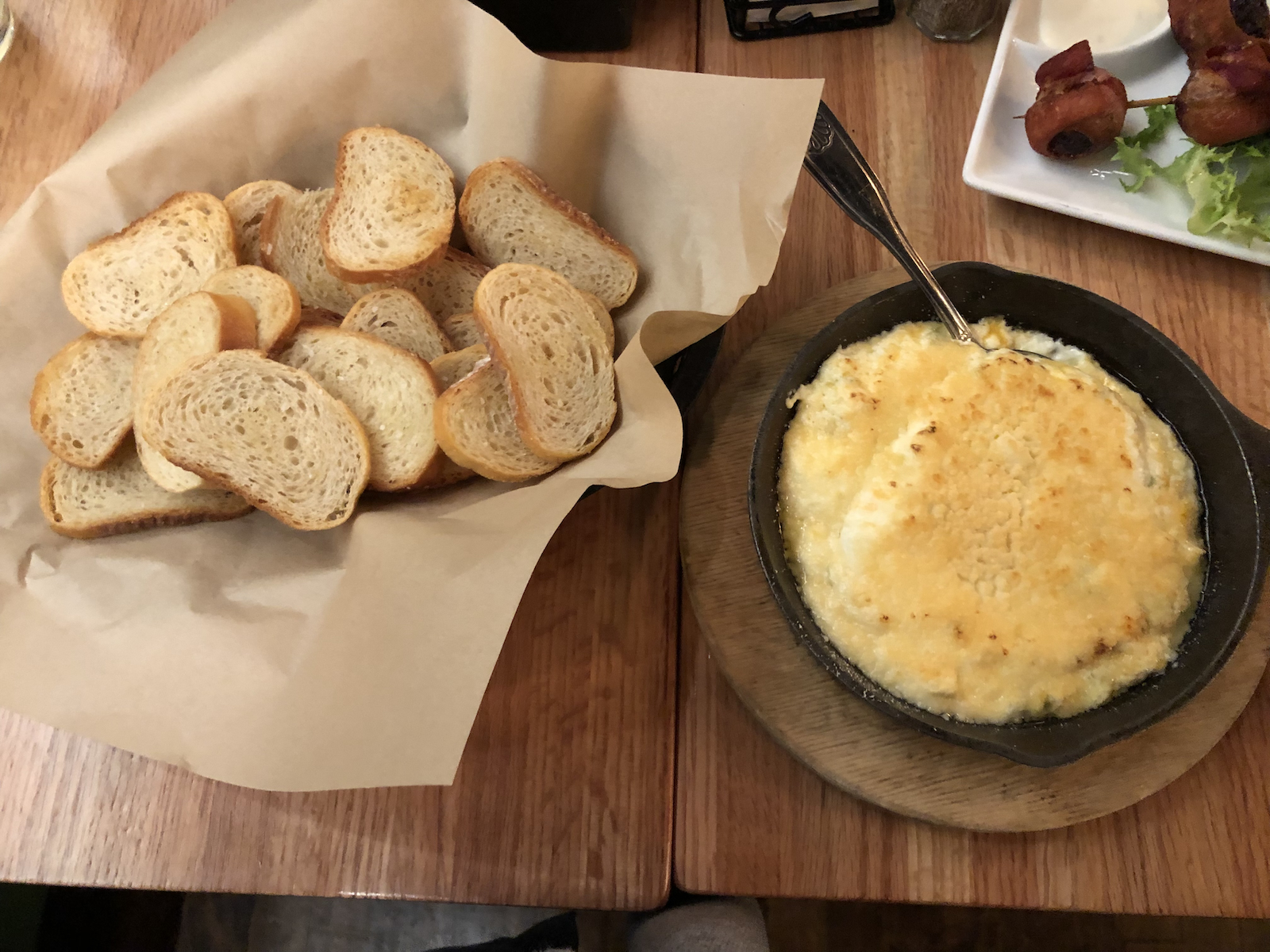 The wings were tender with the perfect smoked flavor to them.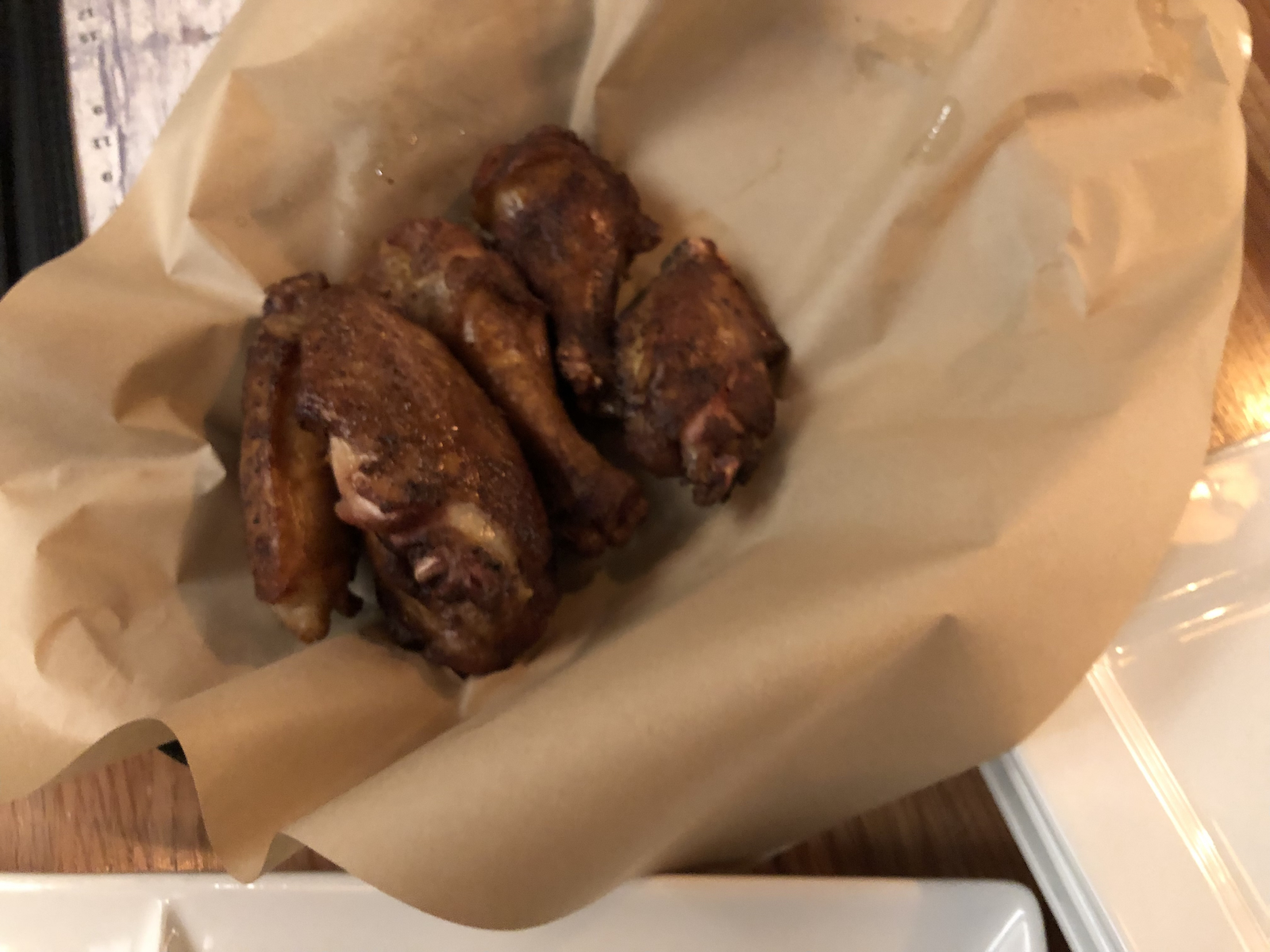 For my main dish, I tried their mouthwatering half rack baby back ribs, with coleslaw, smashed potatoes, and cornbread. Ryan also brought out some macaroni and cheese for me to sample.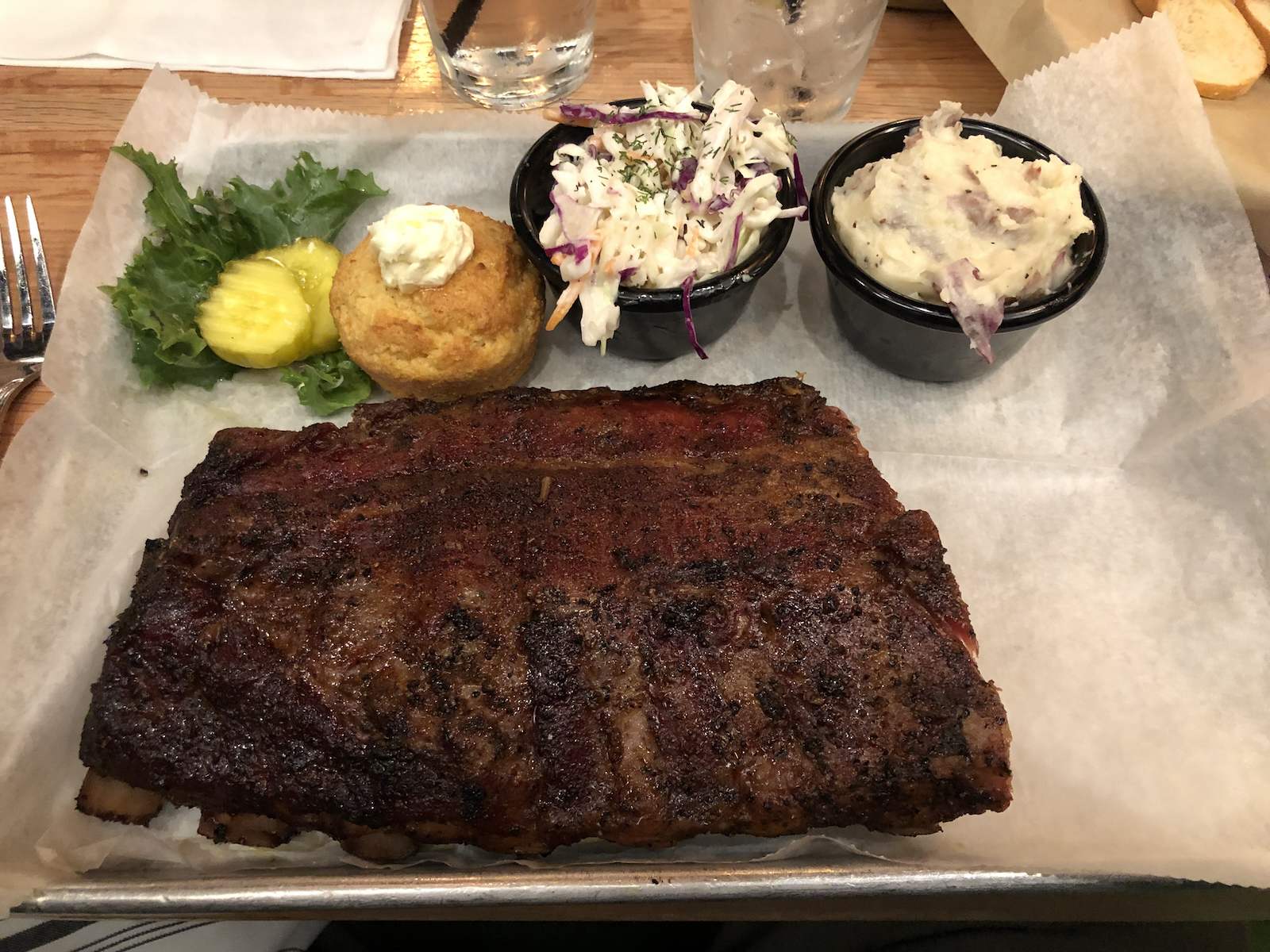 The ribs had a lot of meat on the bone, and a good flavor to them. The coleslaw was very fresh tasting. The smashed potatoes were very creamy and buttery. The cornbread was sweet. Mark said they add honey to their recipe, and it made it so delicious. The macaroni and cheese was out of this world.
Mark told me the most popular dishes are their beef brisket and baby back ribs. The meat is fresh, never frozen and they get it from Wichita Farms in Illinois.
I would highly recommend giving Double B's a try because the restaurant has a very comfortable vibe, the staff is very friendly and accommodating, and the food rocks! You won't be disappointed. I loved this restaurant so much.
Dominic the Food Reviewer is a teenage writer and student at St. Francis High School who began sharing his passion for food by posting positively-focused restaurant reviews on Facebook. Since he created his page in 2019, he has been featured by multiple media outlets including Fox6, CBS58 and TMJ4. Dominic says his goal is to inspire other kids with special talents to find their own voices and passions.