At OnMilwaukee, we believe in lifting up all voices and using our platform to support others' dreams. And that's what we hope to do for Dominic the Food Reviewer. When I first met Dominic almost two years ago, I was impressed by his passion, his curiosity and his interest in improving his writing. Over time, I've not only enjoyed getting to know him better, but he has taught me as much as I have him. My hope is that you'll not only enjoy reading Dominic's reviews, but also glean understanding and joy from seeing the world of food through his eyes. -- Lori Fredrich, Dining EditorFor the month of November I am going to be focusing my reviews on restaurants and businesses that are either owned or helped run by individuals with disabilities.
This week I tried Inspired Coffee and Bakery. It is located at 883 W. Main St. in Lake Geneva.
I got to meet the general manager, Jessie Bongiorno, to talk about Inspired Coffee and Bakery, their mission, and goals for the future. Inspired Coffee and Bakery opened in the summer of 2019. The idea behind the Coffee shop was to help individuals with disabilities find employment and become more involved in the community.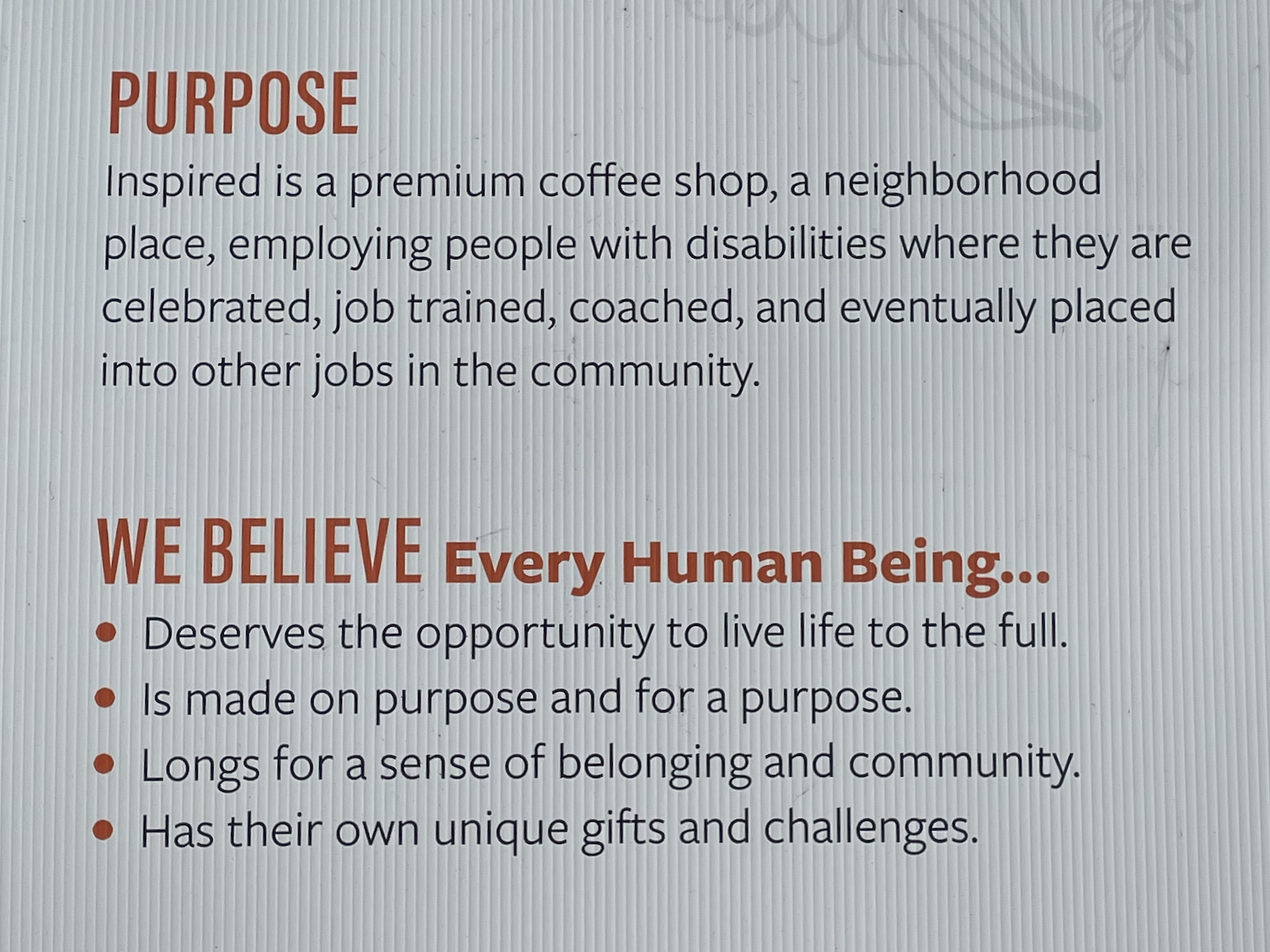 Inspired Coffee is a part of Inspiration Ministries. Many of the individuals who work at the coffee shop, live at the assisted living facility at Inspiration Ministries. Each employee goes through a training program, with an onsite job coach. The goal is to help individuals improve their skills and to find their interests working at the cafe. Like a lot of the stores in Lake Geneva, it gets very crowded during the summertime because there are so many visitors to the community.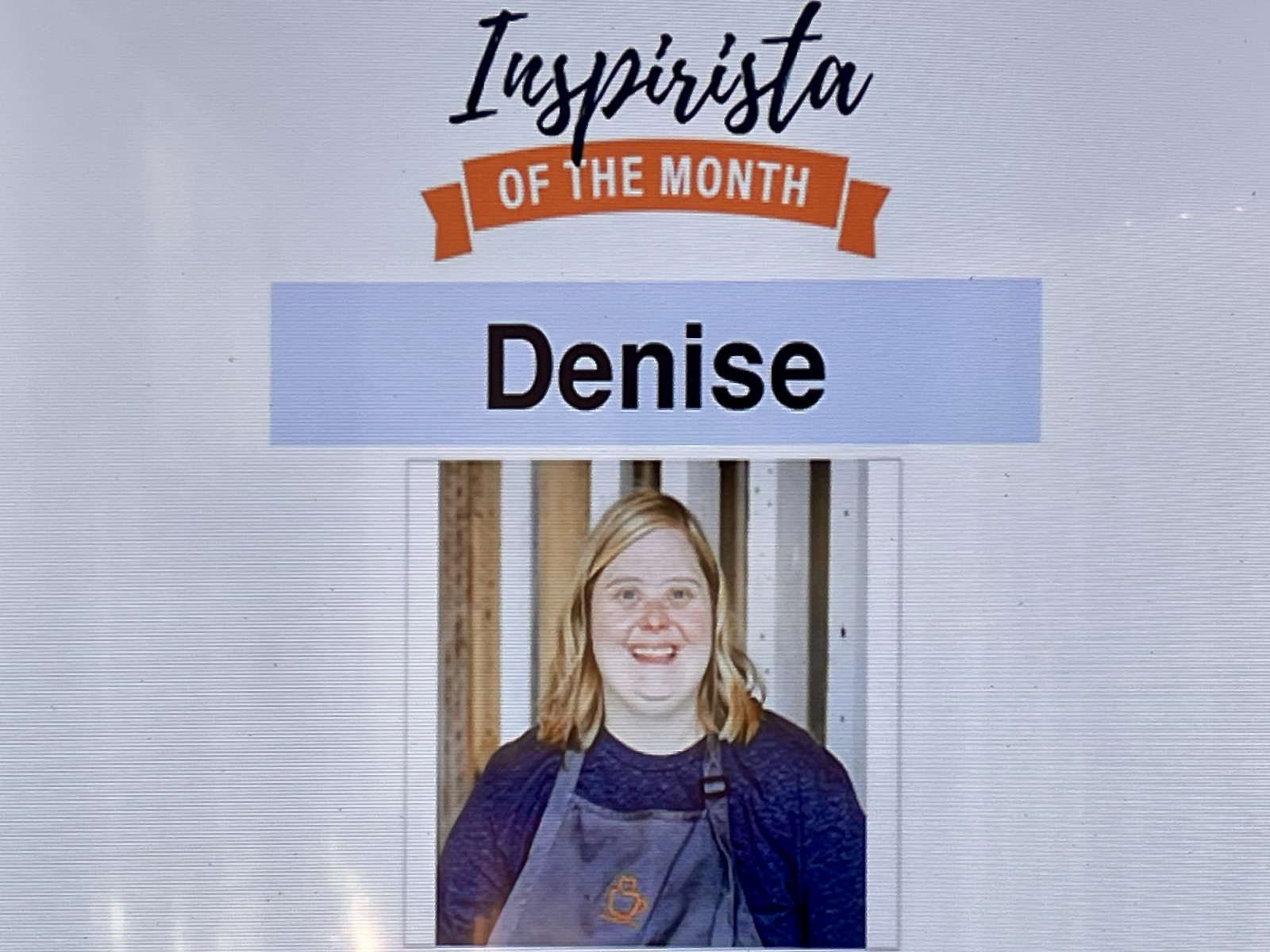 The decor inside has a vibrant vibe to it. It is a very big and open space with high ceilings. There are seats overlooking the downtown or seats surrounding the cozy fireplace. Jessie told me that they have a room that you can reserve for special events like gatherings, small birthday parties or work parties.
Everybody at Inspired was very pleasant and I got to meet one of the employees, Nick, Nick was described as a hardworking and friendly employee at the bakery. He was such a pleasure to meet and talk with, while we were experiencing the cafe. Jessie was helpful, kind and knowledgeable to talk to. She made sure that we were having a wonderful experience at the bakery and cafe. A Lot of the employees have been there since the opening, so it has been great for everyone to see how the business has grown.
At Inspired, I tried the cheddar scone for a snack. The scone was very moist and had a slight cheesy flavor to it.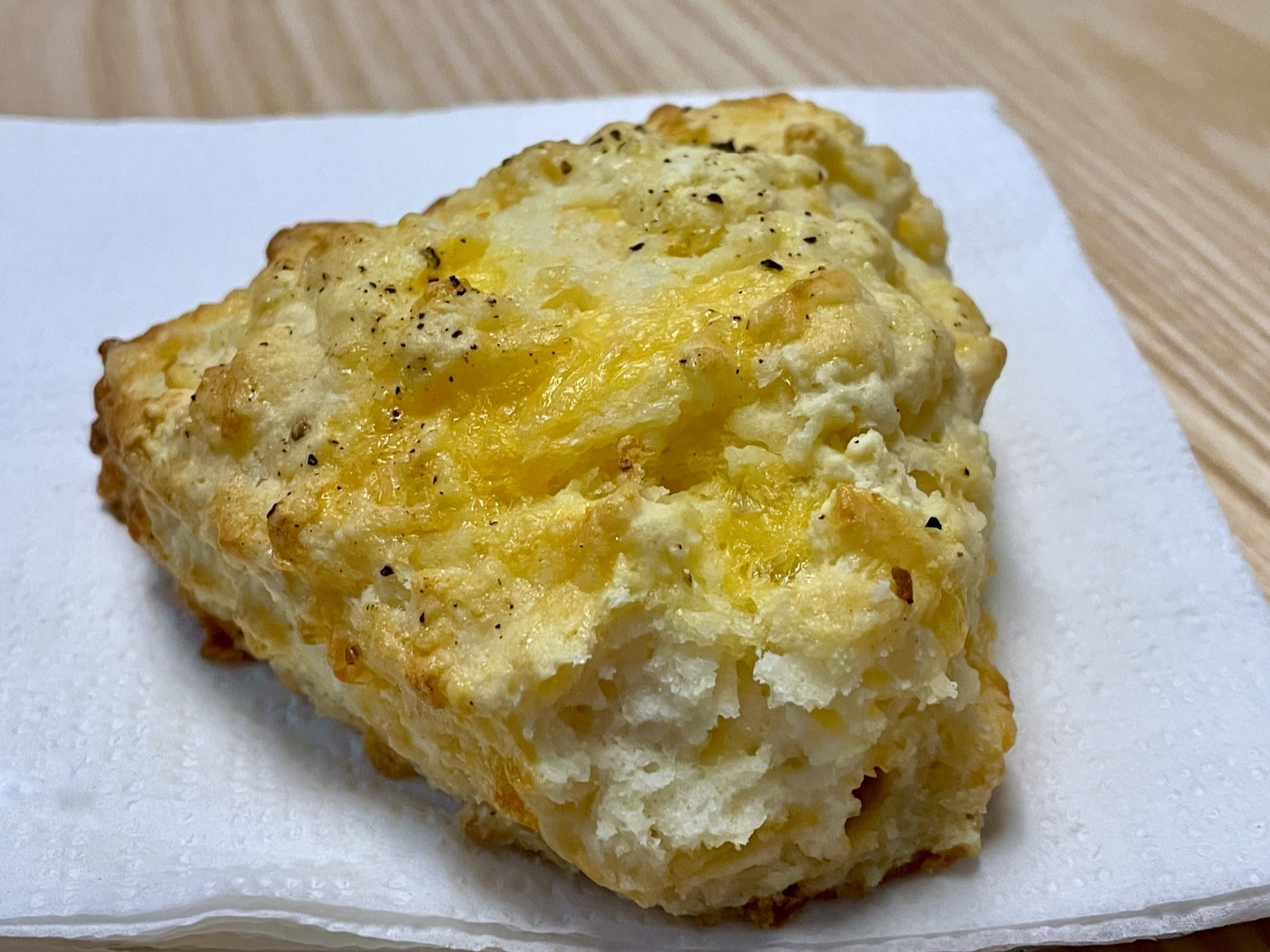 The outside of the scone had a nice soft texture and had a nice golden brown look to it. The bread was not too hard to eat and I absolutely enjoyed how flakey it was. It kind of reminded me of a croissant, because of how the bread's texture was. I was definitely in heaven with these scones, because they were very flaky and super mouth watering looking.
When I go back to Inspired, I'm going to get another one of those because it is one of my favorite snacks that I have had on my food journey. They have so many other choices to choose from like beverages and baked goods from espresso, brewed coffee, hot chocolate, tea, chocolate chip muffins, peanut butter cookies, cinnamon icing cookies and more.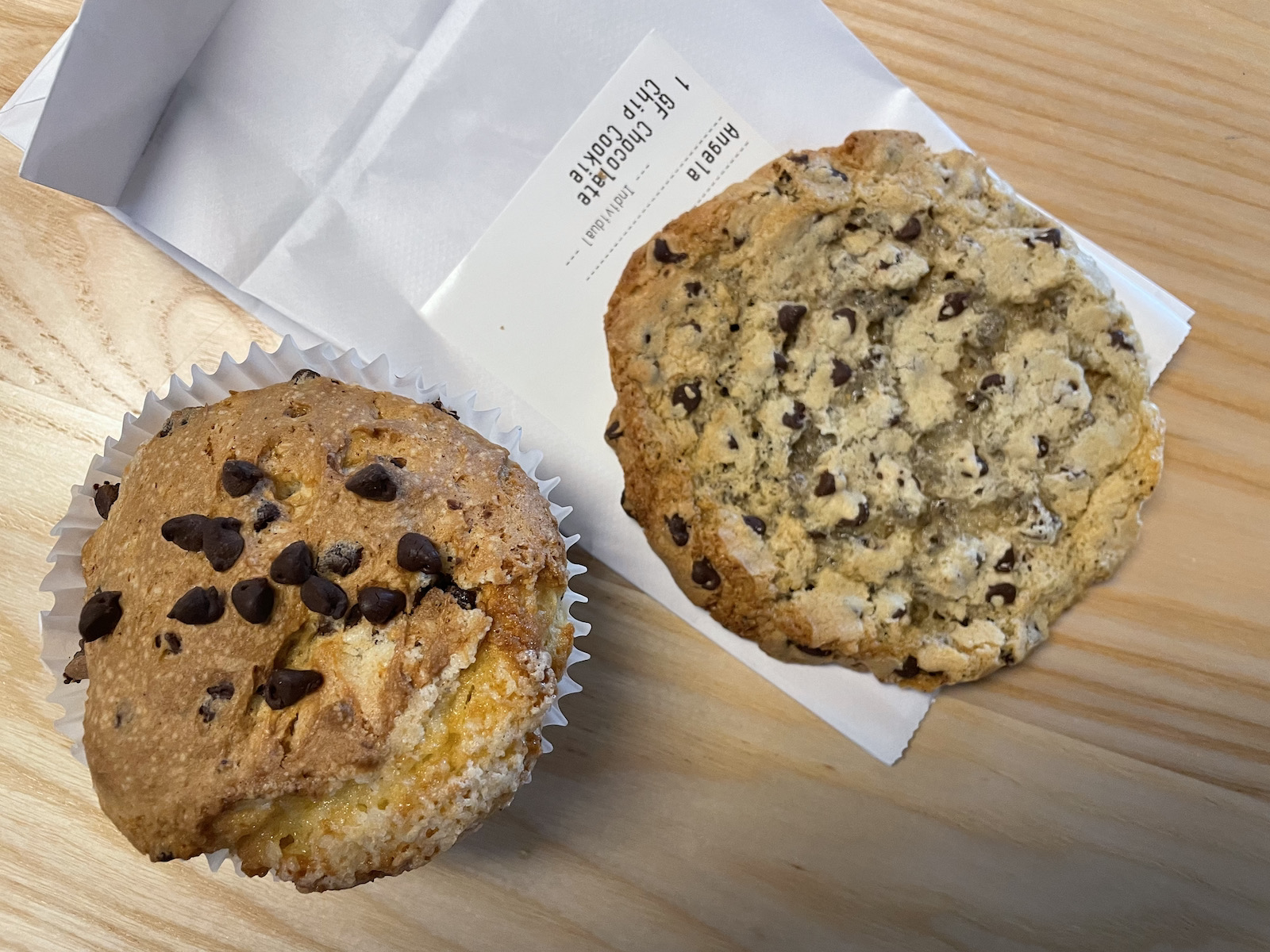 My friends and classmates tried different types of baked goods and drinks. They all loved what they got and were very impressed with all the options. Hummingbird bakery, which is another bakery in the heart of Lake Geneva provides all the baked goods for Inspired.
I would highly recommend checking out Inspired, because the atmosphere is very cool and peaceful. It is definitely a nice place to bring a laptop or grab a snack and enjoy a frappe while sitting in a comfortable setting. If you do go to the cafe, I would highly recommend the cheddar scone. The next time I go back, I will have to give their other beverages and baked goods a try.
Lake Geneva is beautiful with all kinds of businesses, restaurants, boutiques and a lake where you can take boat rides in the summer and see all the mansions and mind blowing views. If you are in the area just hanging out or exploring, this is a one of a kind spot. The food and beverages are great and the mission is even better!
Dominic the Food Reviewer is a teenage writer and student at St. Francis High School who began sharing his passion for food by posting positively-focused restaurant reviews on Facebook. Since he created his page in 2019, he has been featured by multiple media outlets including Fox6, CBS58 and TMJ4. Dominic says his goal is to inspire other kids with special talents to find their own voices and passions.