At OnMilwaukee, we believe in lifting up all voices and using our platform to support others' dreams. And that's what we hope to do for Dominic the Food Reviewer. When I first met Dominic almost two years ago, I was impressed by his passion, his curiosity and his interest in improving his writing. Over time, I've not only enjoyed getting to know him better, but he has taught me as much as I have him. My hope is that you'll not only enjoy reading Dominic's reviews, but also glean understanding and joy from seeing the world of food through his eyes. -- Lori Fredrich, Dining Editor
This past weekend I got to check out Loup: Soup with a Local Twist at 7505 Harwood Ave. in Wauwatosa. They offer many tasty and healthy offerings, including homemade soups and sandwiches.
I have to say soup, sandwiches, and bread with butter is the perfect meal. Some of the sandwiches that they have to offer at Loup include heirloom tomato; pesto mozzarella, turkey and herb goat cheese; and pepper jack grilled cheese which is made with herb-crusted toasted sourdough bread. Every single day they also have different choices of soups that you can try.
I had the pleasure to meet Mary and Maria, the two workers who were there while I was visiting.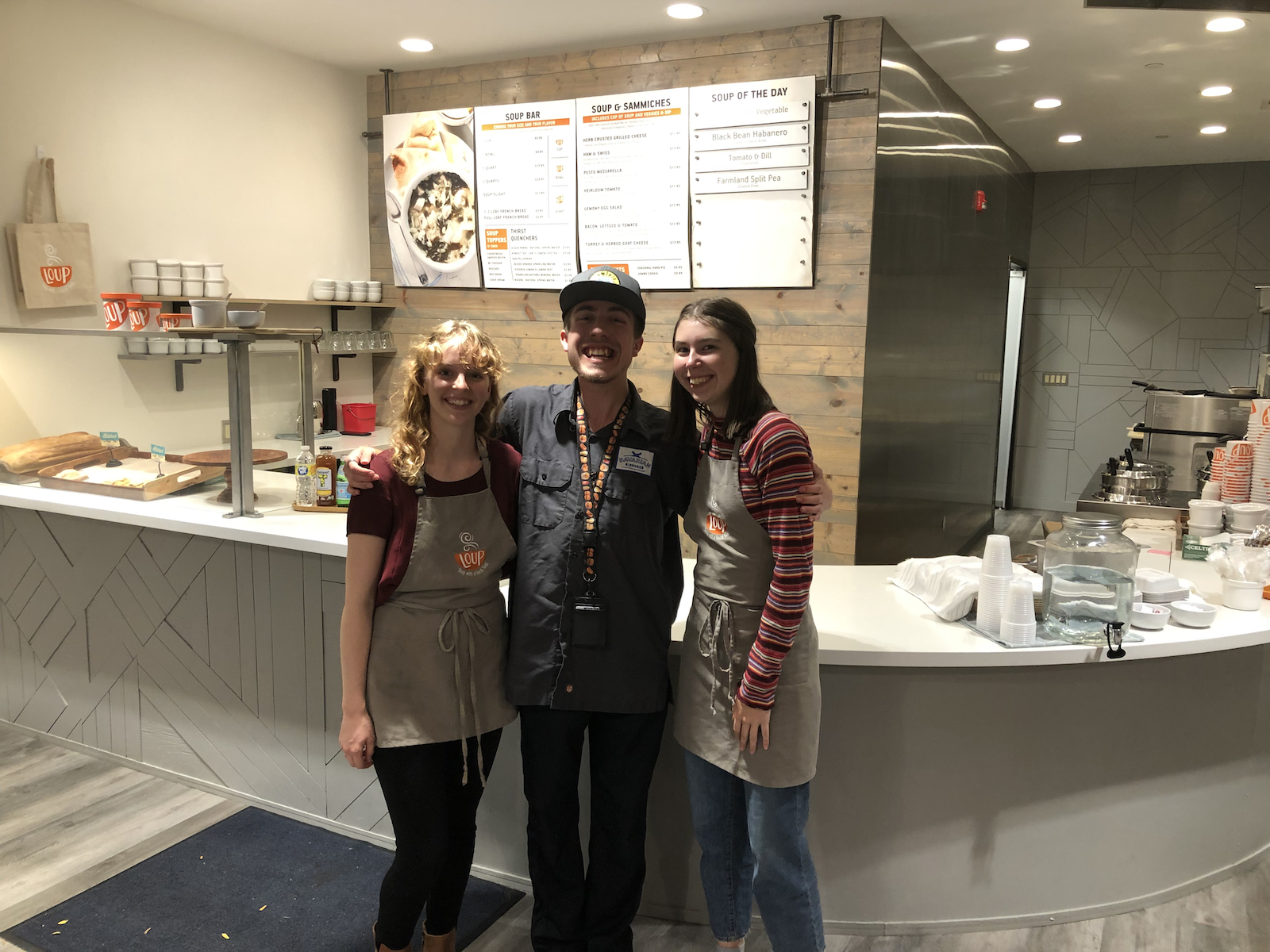 Both of them were super friendly and I got to have a conversation with them about how the soup and sandwich shop got started. Mary said that she goes to college, and is working in art therapy. I thought that was super unique, and such a cool thing to be studying. I really enjoyed meeting them.
The local soup and sandwich business opened in December of 2020. The owner, Steven Wenhardt, also owns Wisconsin Soup Company. He started out over 10 years ago selling frozen soups at farmers markets across Southeastern Wisconsin.
Loup has a modern farm house theme to it. On the walls inside they have very beautiful paintings that artists drew to make the casual environment have a bright feeling to it.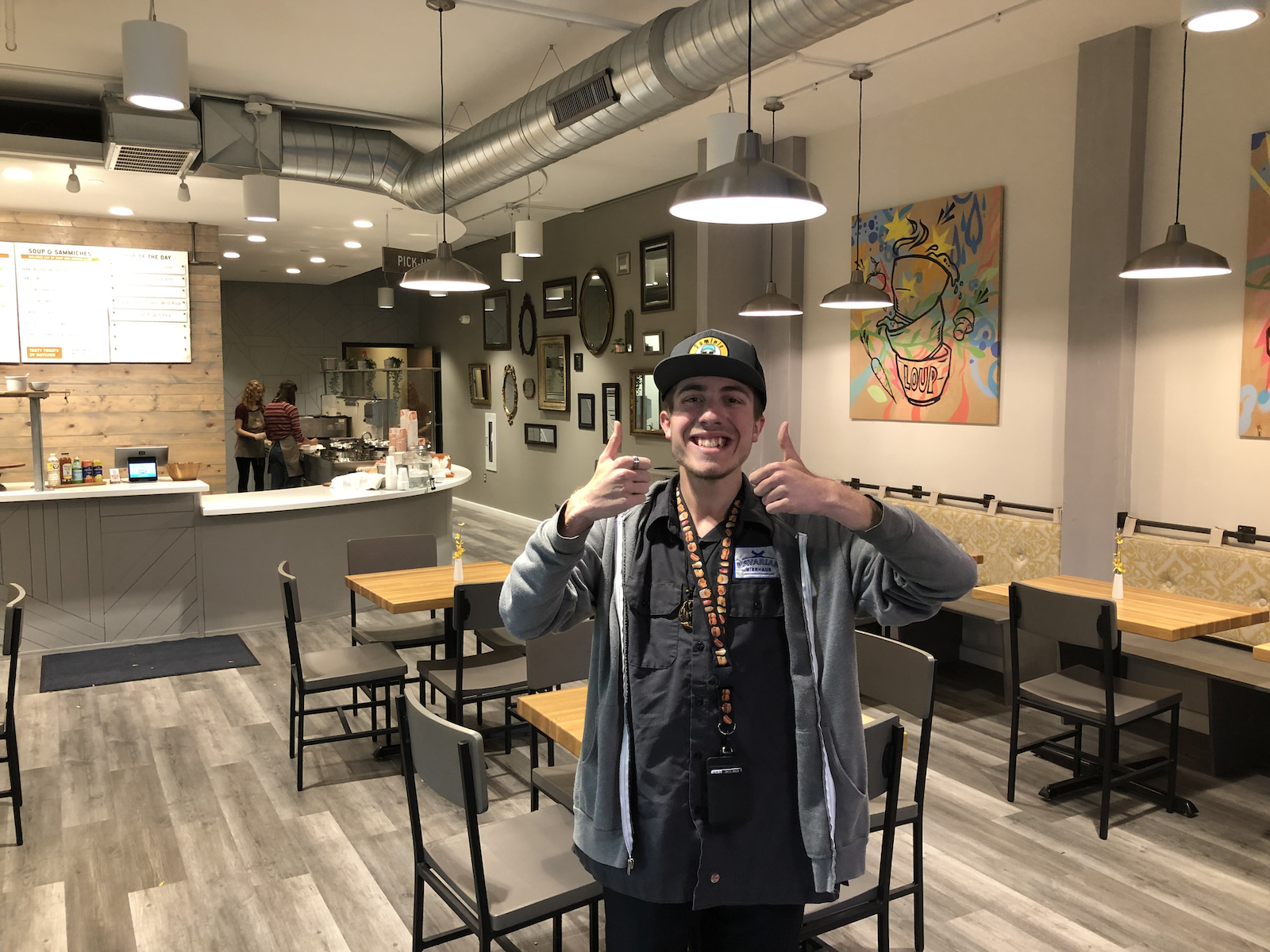 Customers have two choices. They can order at the counter and take their food to go. Maybe they will sit with a friend at Hart Park and have a bite of their delicious herb crusted grilled cheese sandwich. Customers can also dine inside the restaurant and enjoy the open and bright vibe.
I choose to order their lemony egg salad sandwich. On that extra yummy sandwich there were healthy items like onions, celery, mustard, lemon, chives, mayonnaise and baby spring lettuce on a French roll. I also had some warm and comfy Farmland Split Pea soup for my side dish. I dipped my French roll into the split pea soup. I was in heaven.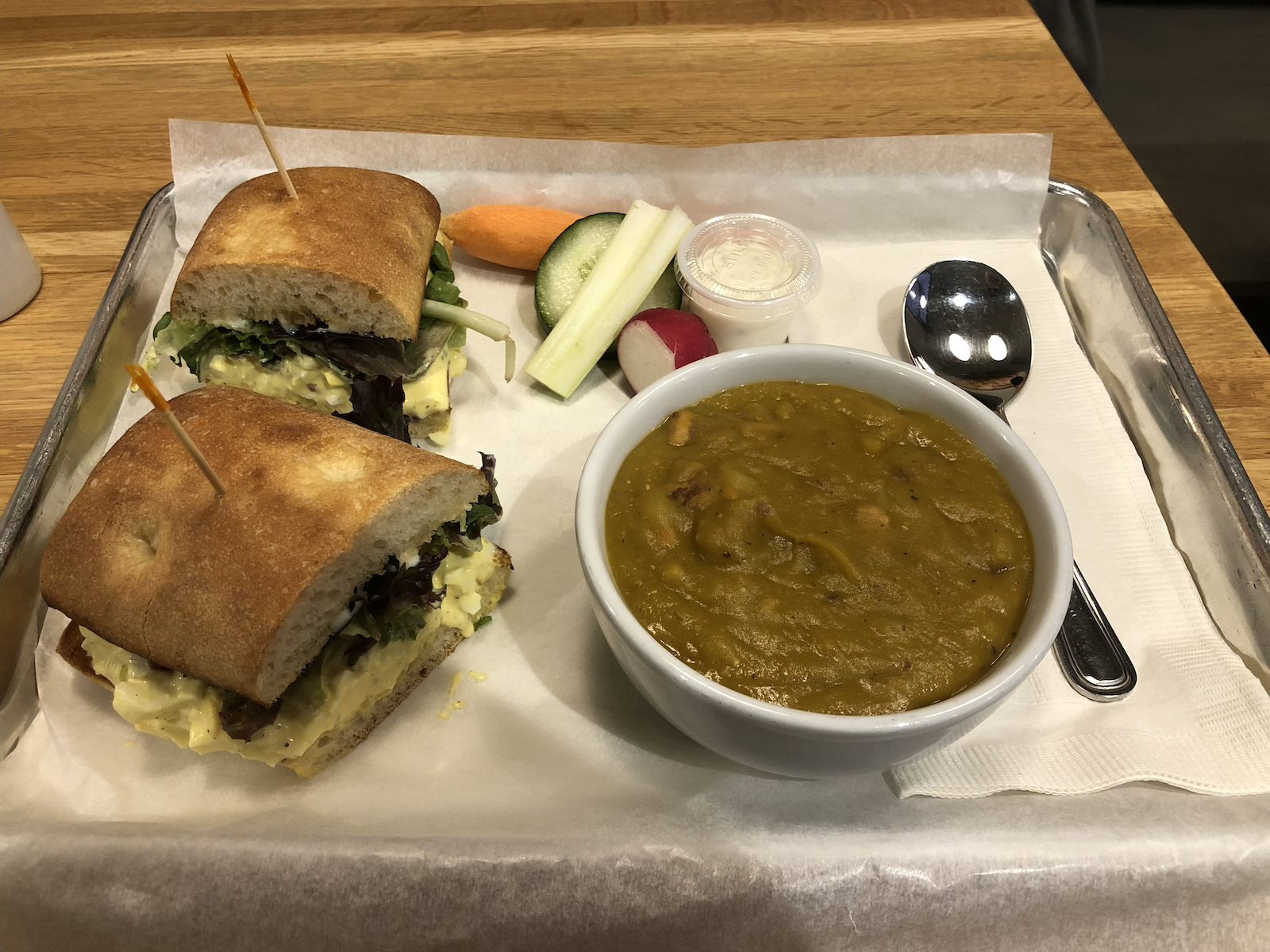 My dad ordered the grilled cheese with blackened chicken wild rice soup. He thought that the grilled cheese had a dazzling flavor to it, and the soup was incredible tasting.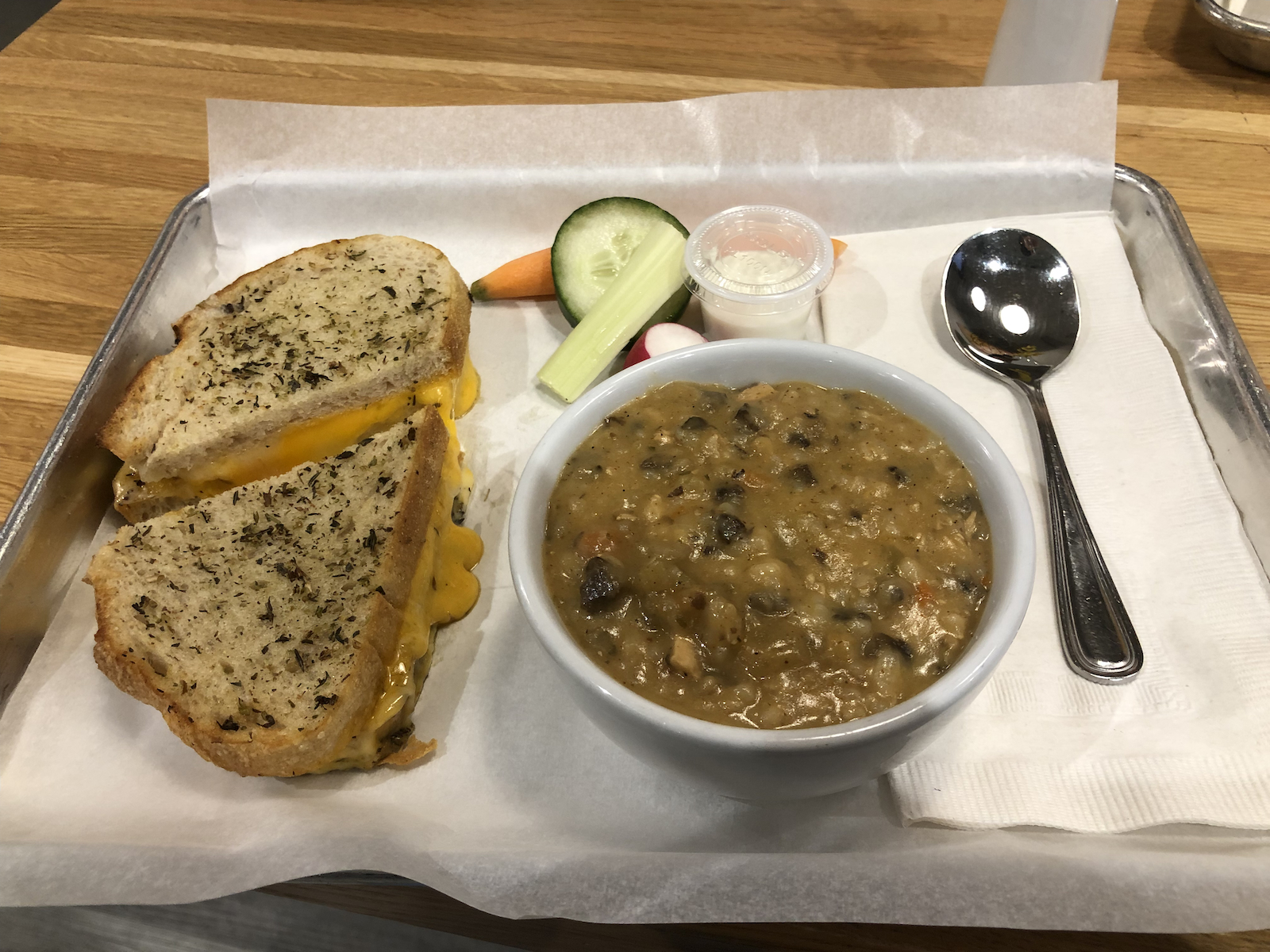 I would highly recommend trying this locally owned modern soup and sandwich spot that has an extra twist to it. They are a must try, and If you are craving a grilled cheese or sandwich and soup, this is a spot to check out. You will not be disappointed.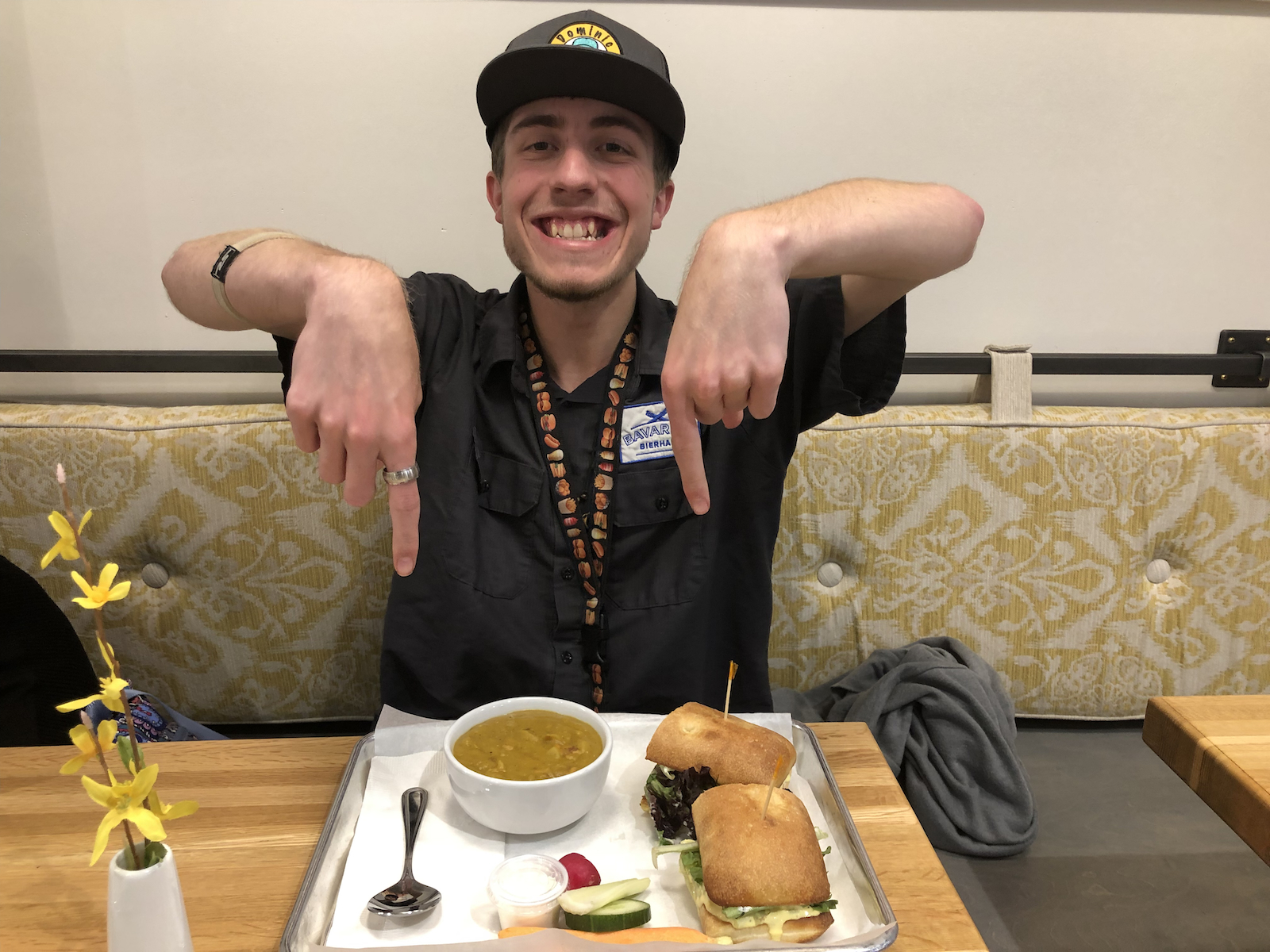 Dominic the Food Reviewer is a teenage writer and student at St. Francis High School who began sharing his passion for food by posting positively-focused restaurant reviews on Facebook. Since he created his page in 2019, he has been featured by multiple media outlets including Fox6, CBS58 and TMJ4. Dominic says his goal is to inspire other kids with special talents to find their own voices and passions.