At OnMilwaukee, we believe in lifting up all voices and using our platform to support others' dreams. And that's what we hope to do for Dominic the Food Reviewer. When I first met Dominic almost two years ago, I was impressed by his passion, his curiosity and his interest in improving his writing. Over time, I've not only enjoyed getting to know him better, but he has taught me as much as I have him. My hope is that you'll not only enjoy reading Dominic's reviews, but also glean understanding and joy from seeing the world of food through his eyes. -- Lori Fredrich, Dining Editor
This past weekend I visited Lowcountry at 114 N. Water St. They offer all different kinds of seafood boil selections, wings, fries, and drinks. Their seafood dishes include lobster tail, mussels, crab legs, deep-fried calamari and so much more.
I visited with the restaurant manager, Mindy, and our server Hannah. Mindy said that Lowcountry opened in Downtown Milwaukee a year in a half ago. The owners who operate the seafood restaurant are Pan and Dana Hompluem. They run three more restaurants in Chicago (Chinatown, Lakeview and South Loop).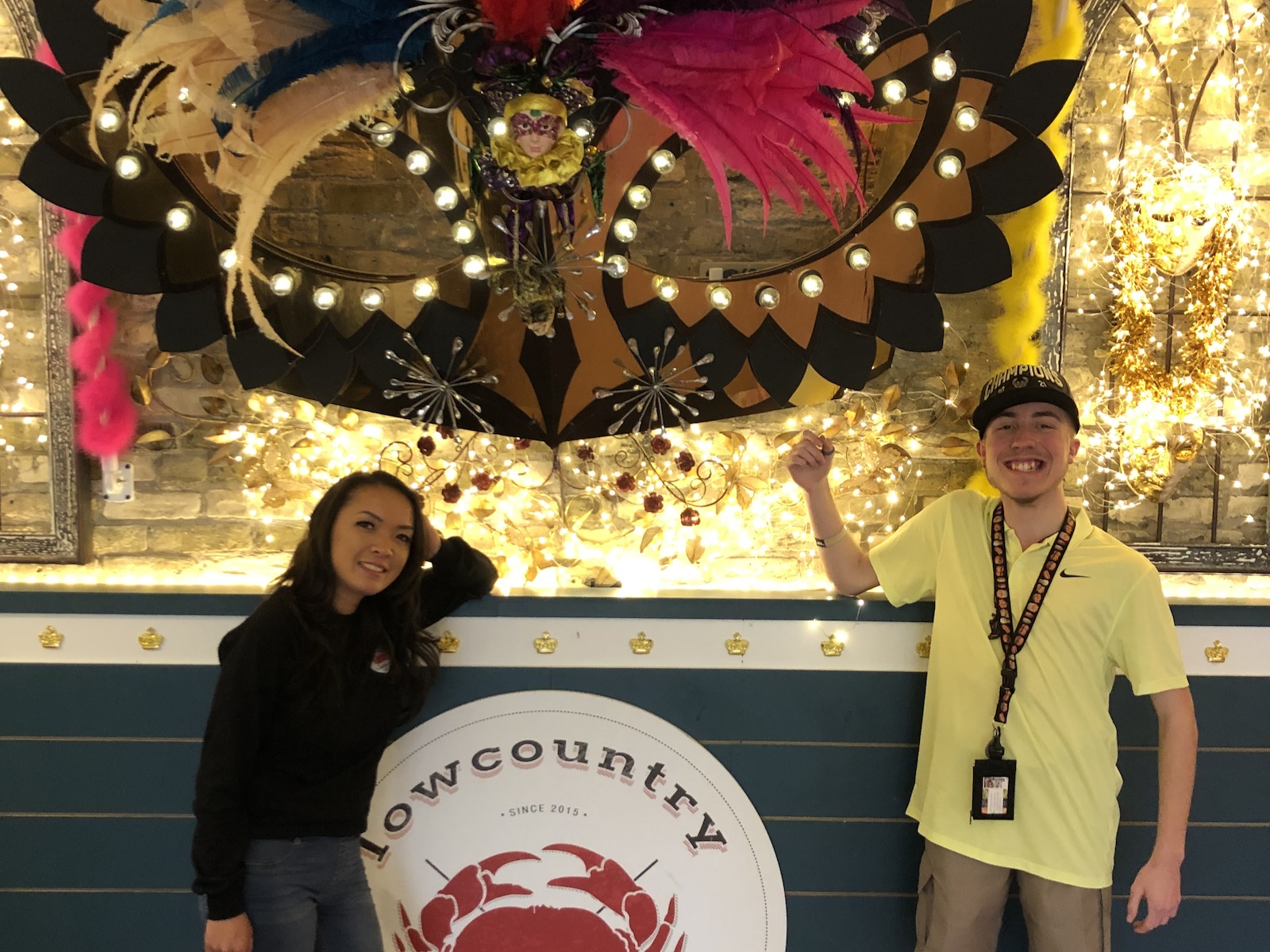 The Hompluems are from the south, and they wanted to bring a seafood boil concept and culture to Chicago and Milwaukee. They opened a full service bar two weeks ago, located right at the front of the restaurant, and they will be building an amazing bar area on their patio outside soon.
The seafood restaurant has a New Orleans theme.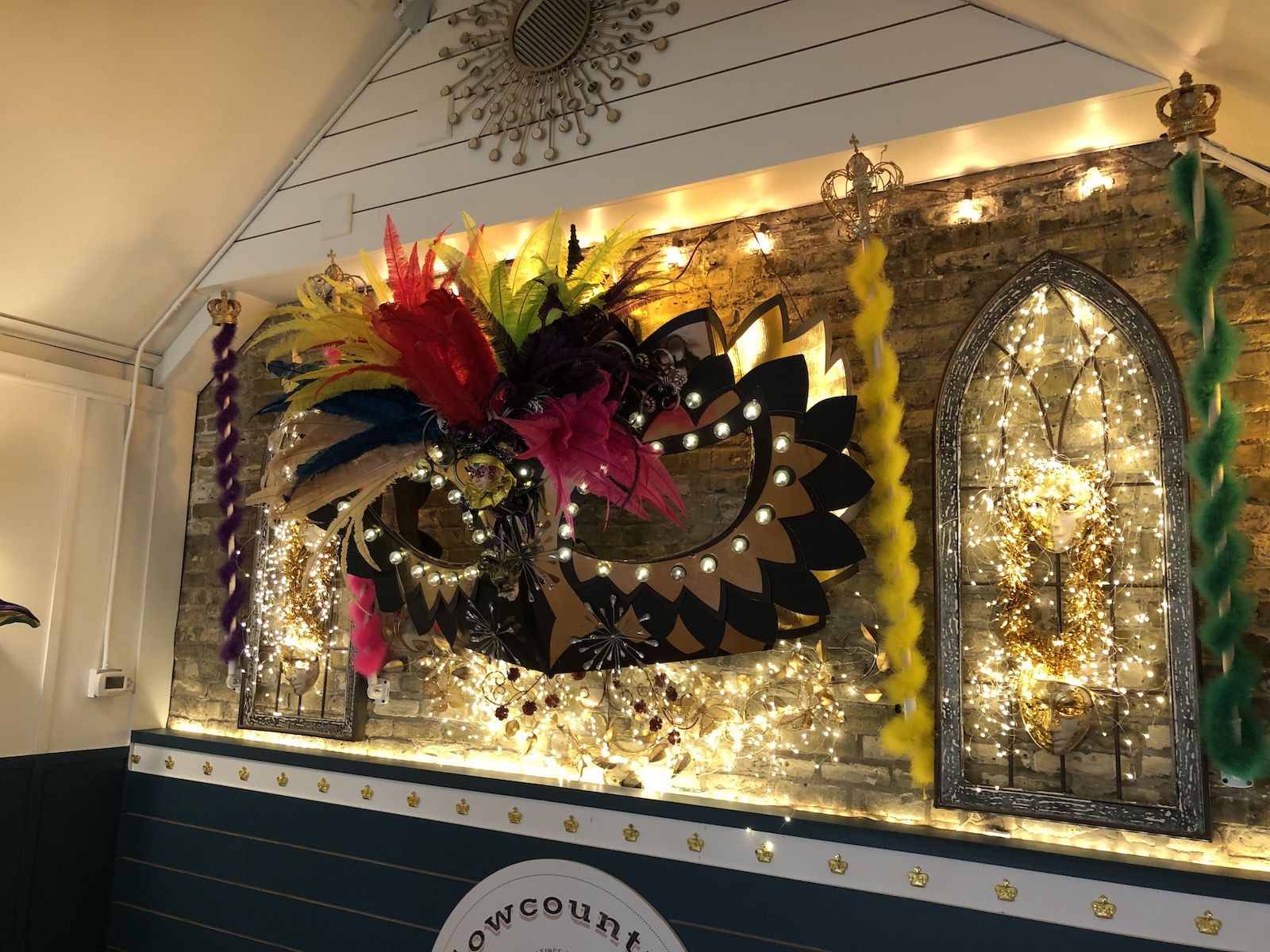 I noticed while I was sitting at my table that there was all kinds of plants in the glass ceiling lounge area. Mindy said that all those plants are 100 percent real. They have so many beautiful areas and spaces with lots of seating that include long gathering tables, high stand up tables and picnic tables.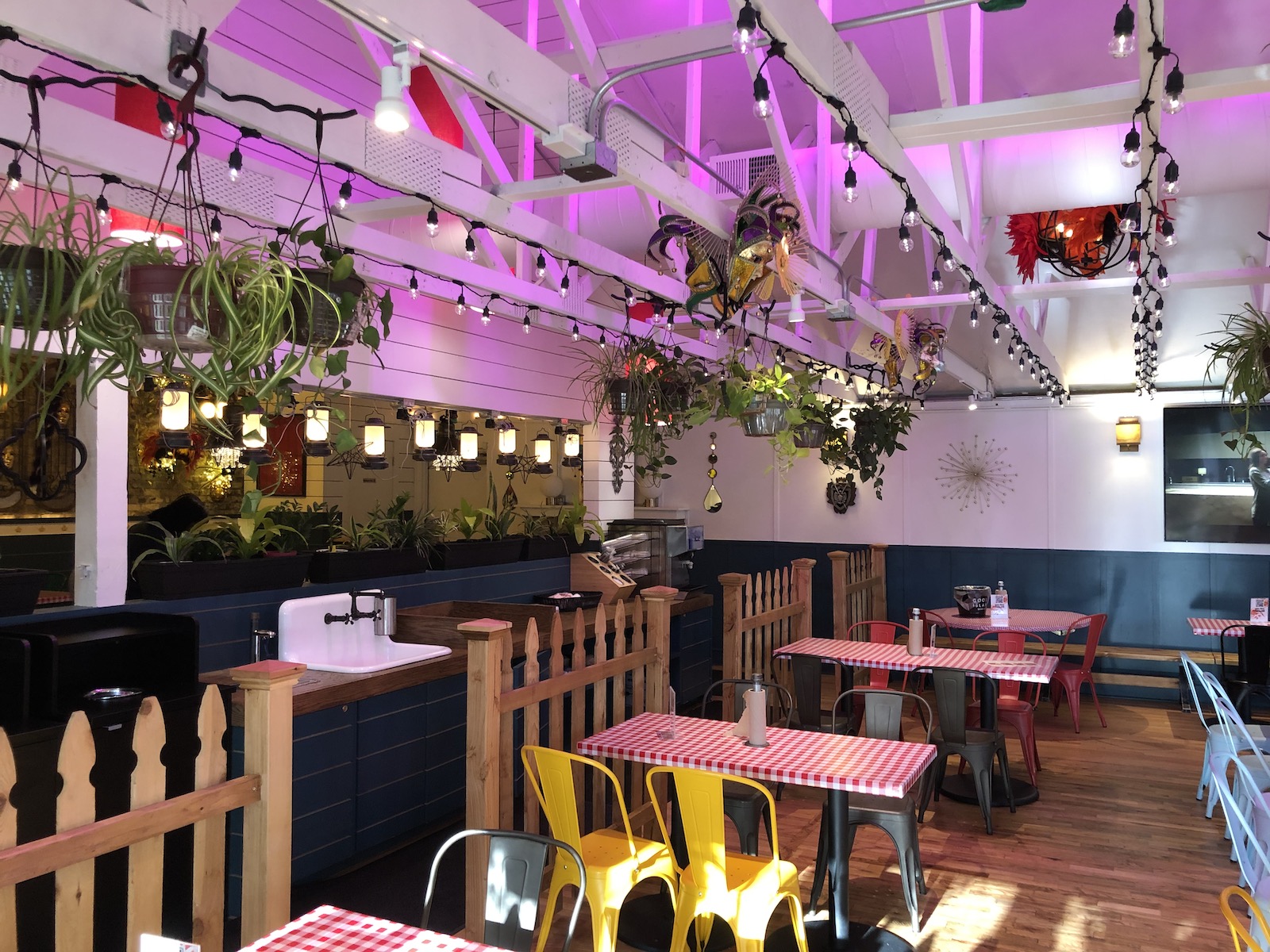 I noticed they have unique lantern lights in front right between the bar and kitchen area. There is a private dining room where you can have special occasions like birthday parties, graduations or small gatherings. It's a beautiful restaurant.
They brought out appetizers that I could try that included wings, fried calamari, fried shrimp and waffle fries. With my wings, I dipped them in some creamy ranch dipping sauce with bbq sauce.
I ate those wings right down to their bones. They were nice and extra tender when I took my first bite.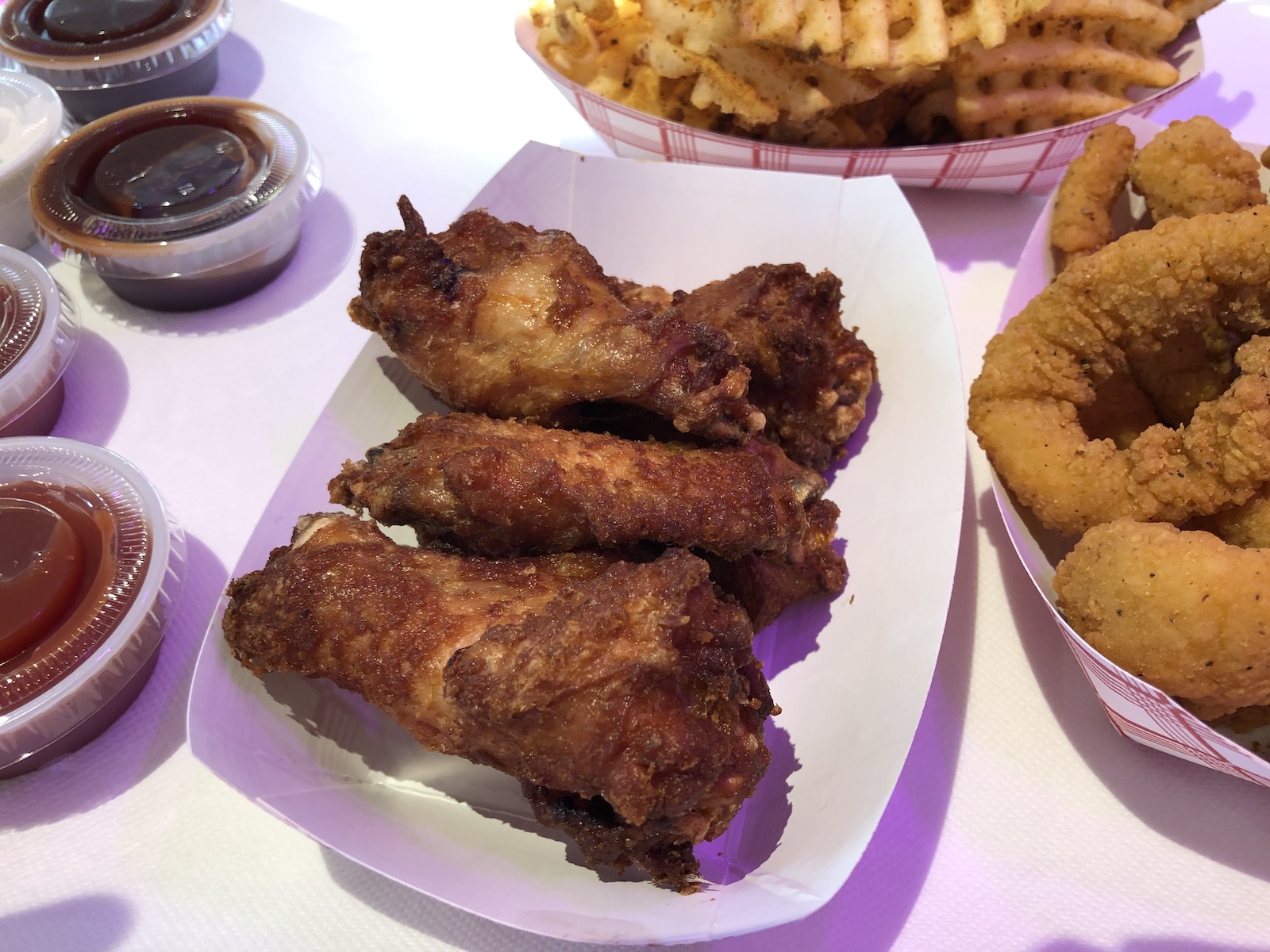 The calamari had a nice crispy texture to it. What I absolutely loved about the it was the nice thin coating of breading because it gives it that nice and hot flavor to it.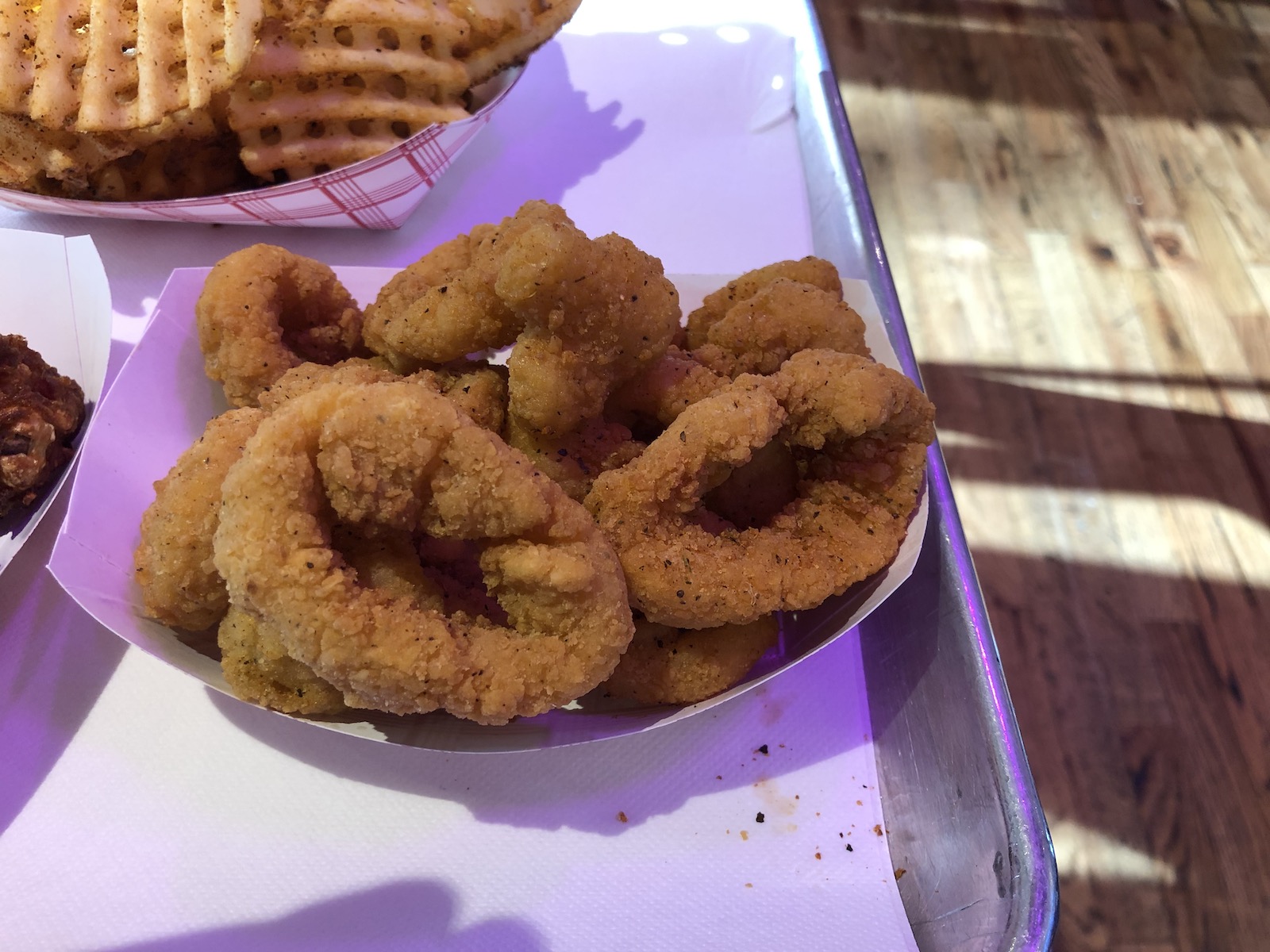 I'm a big fan of shrimp, and theirs was jumbo and full of flavor.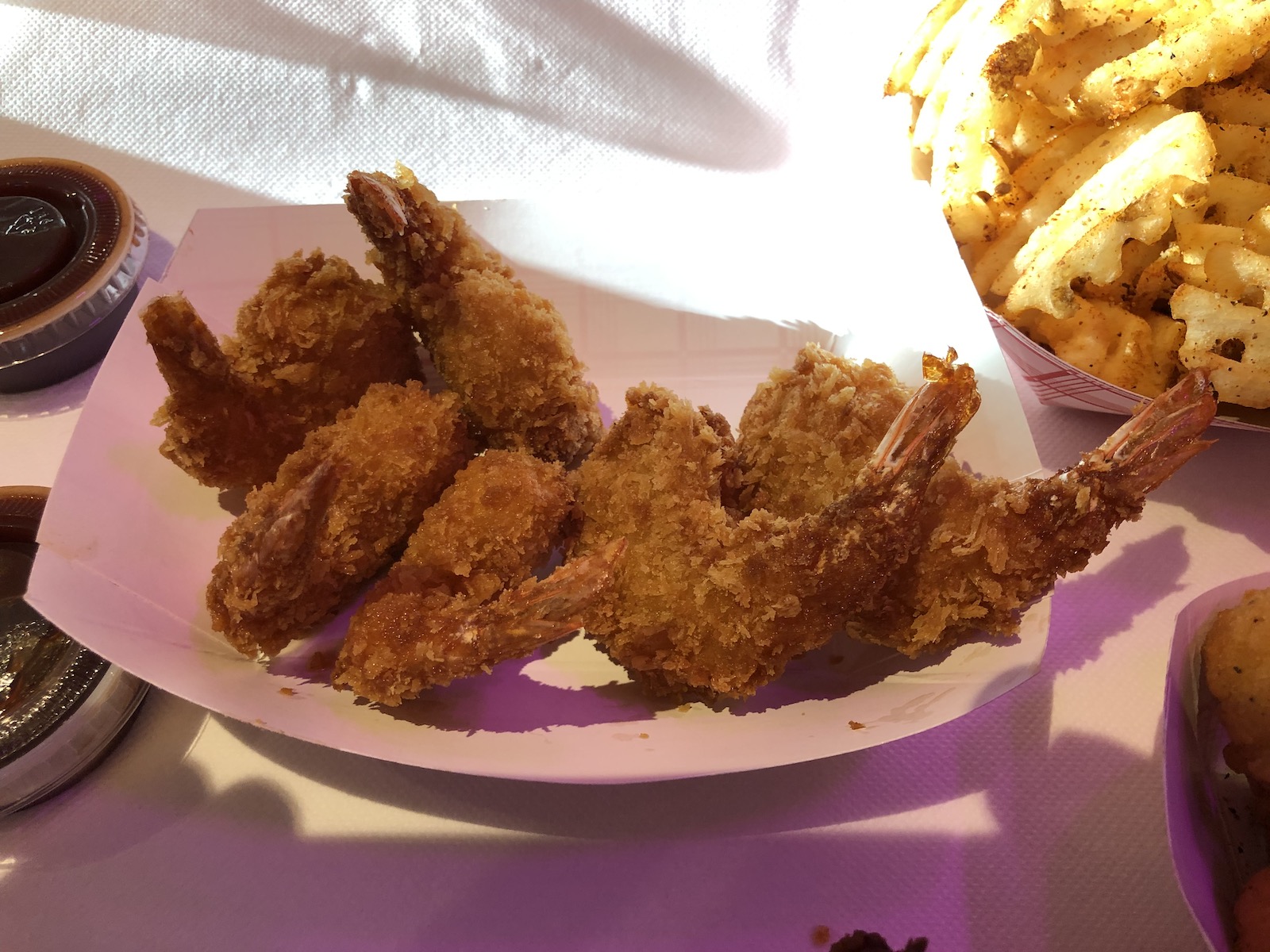 The waffle fries had just the right amount of spices and seasonings to it to make them flavorful.
For my main course meal, Mindy let me try a seafood boil, which came with fresh seafood that included lobster, shrimp, crab legs, mussels, crawfish, chopped up corn on the cob, and potatoes. She brought it out in an enormous bag with all their seafood inside.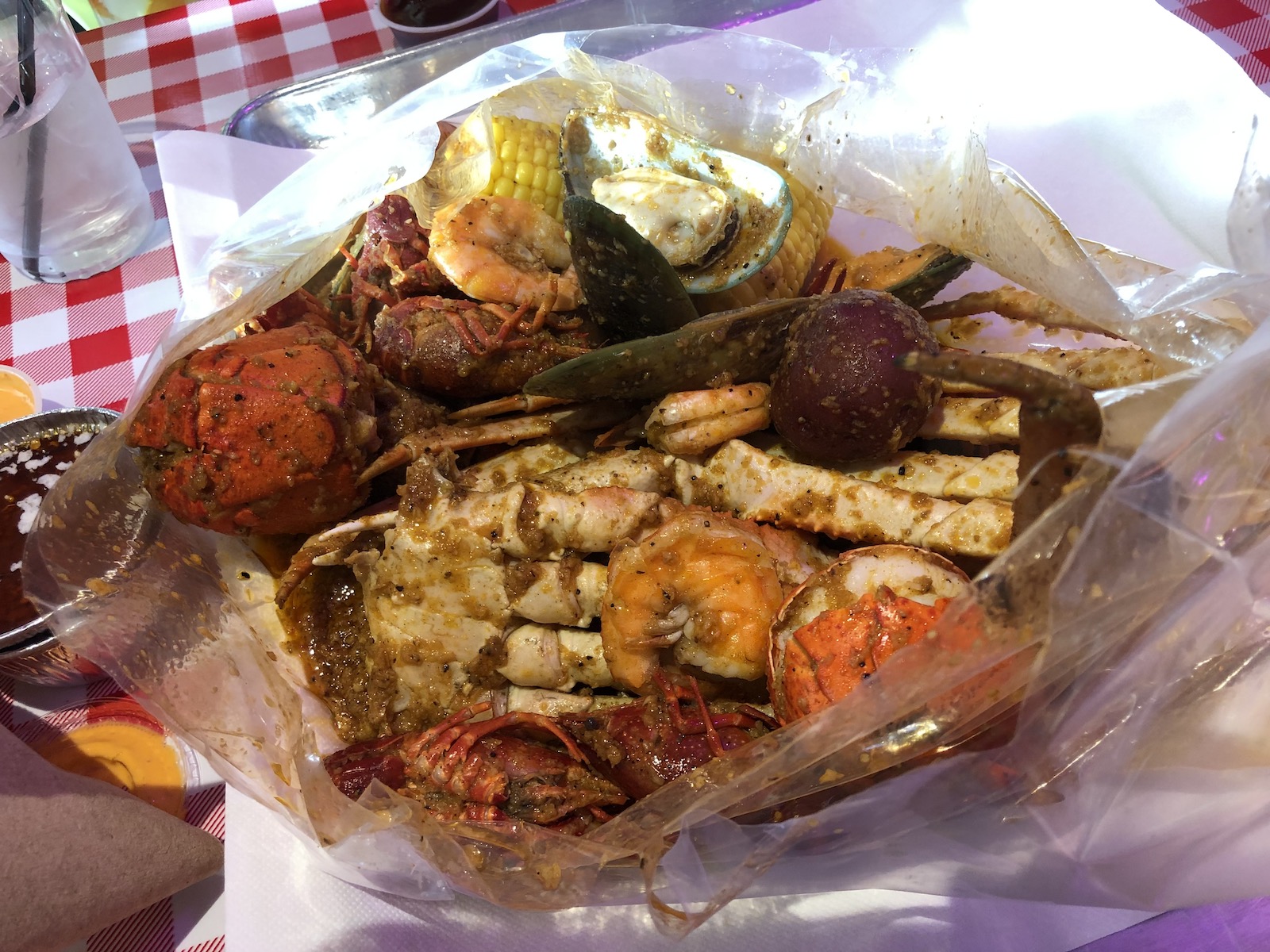 Their concept here is to put on a bib, get down into your food and have a great time digging in and getting messy. The bag came with all the tools to eat the seafood, along with gloves. It was such blast learning from Mindy how to break crab legs open by using the tool to bend the crab legs and break it off with my gloves. I really dug in and made a mess, and it was so much fun.
I went through the crab legs and tried so many of them and I could not stop because they tasted like they were right out of the ocean. Those crab legs had a nice and flavorful texture to them. The mussels that I tried had a nice and juicy taste to them when they went right through my mouth and I enjoyed sucking the juice. When I was trying the crawfish, I pretended it was going right through the water. I thought it was super funny! That crawfish had a very mild flavor to it and was delicious. The lobster tail was also good.
It came with corn bread that had a nice and moist texture to it. That cornbread was out of this world. Their cornbread recipe is Dana, the owner's, recipe.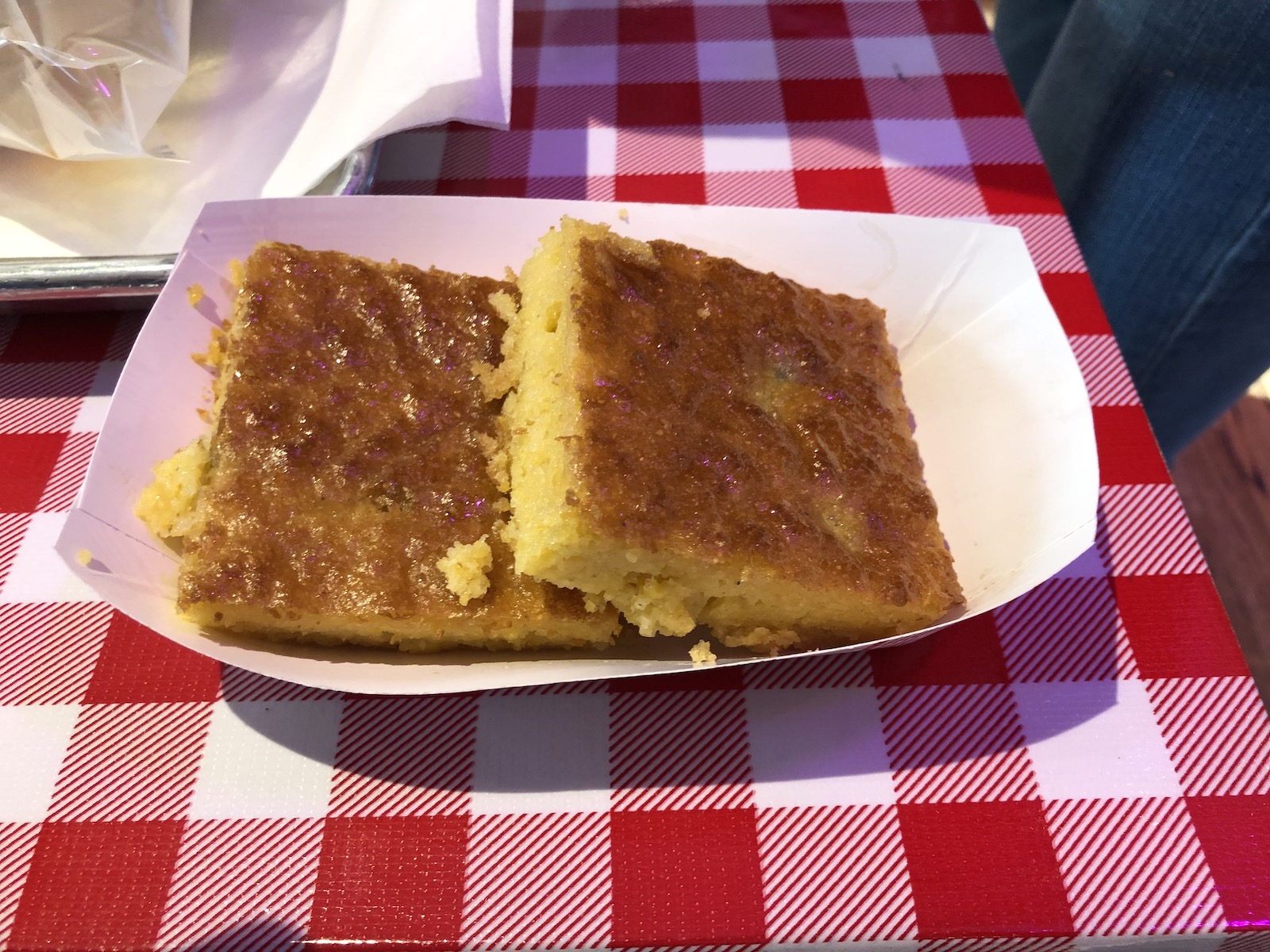 For dessert, I got to try their home made beignets, and deep fried Oreos. I loved how warm and sweet the beignet was. I could eat those all day.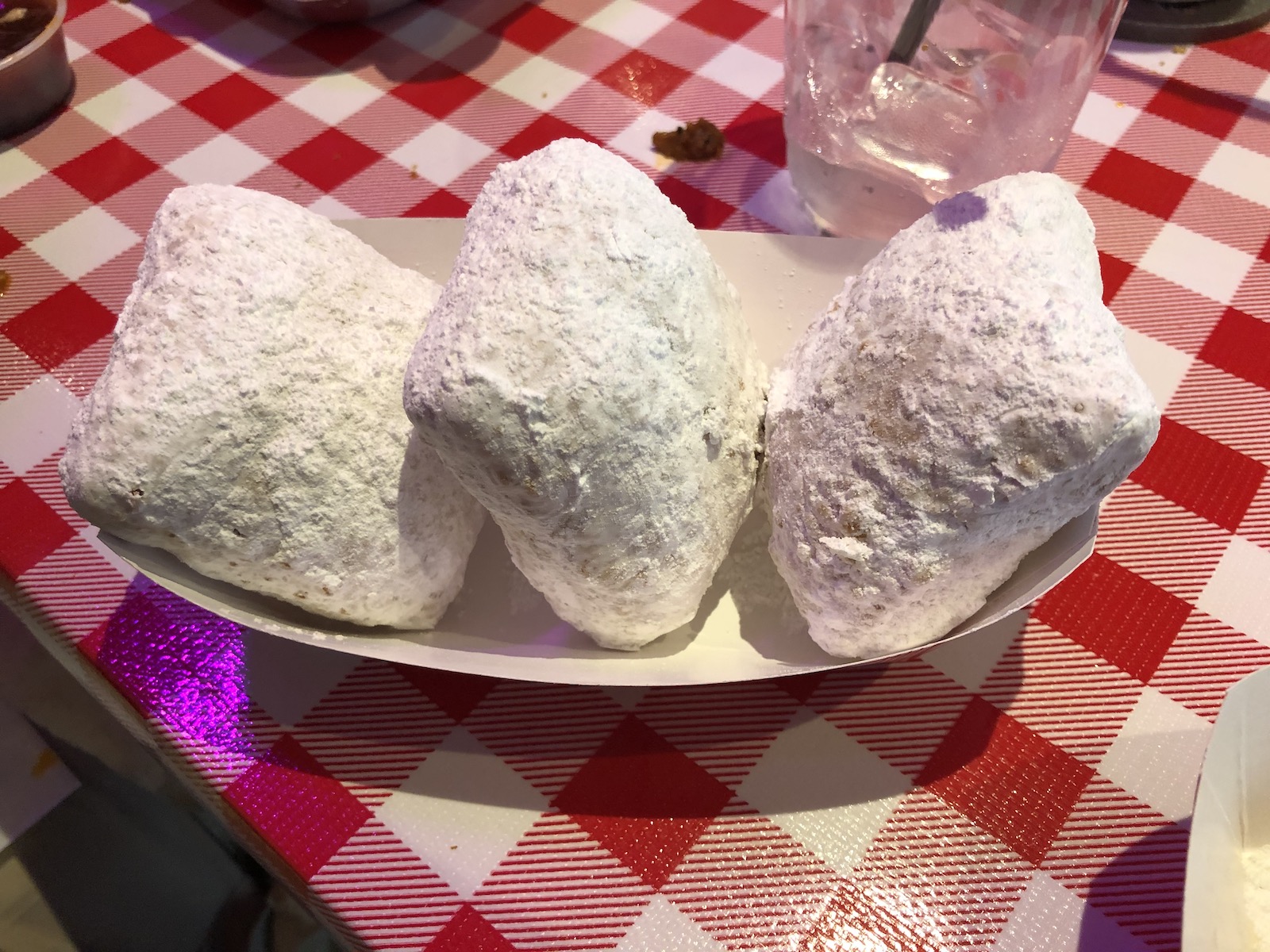 The deep fried Oreos were a real treat too. You have to try these desserts here.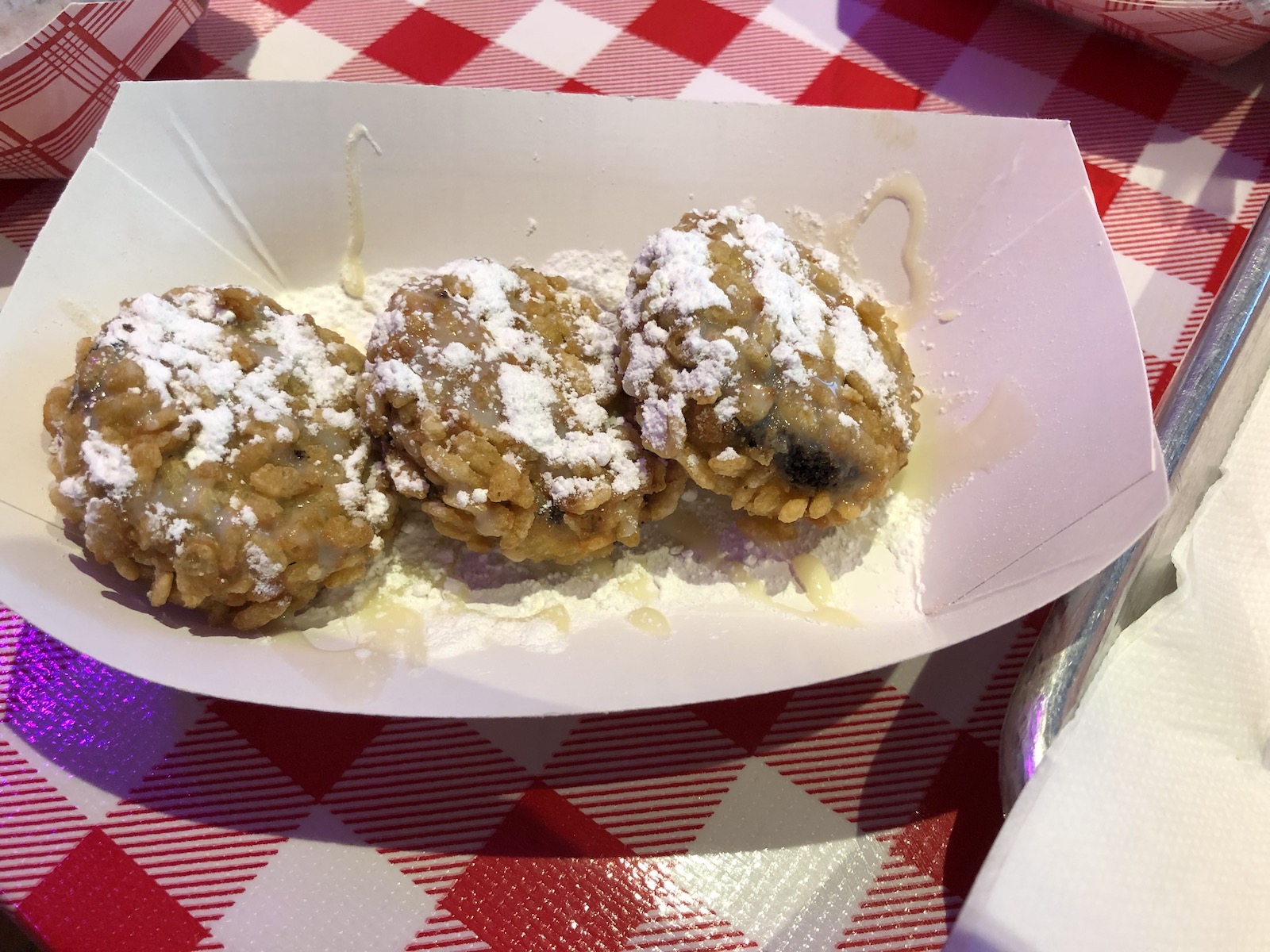 I would highly recommend checking this seafood boil restaurant out because their food was very filling and you can have a blast getting messy and trying all their seafood. If you haven't used a tweezers for crab legs before, just ask any of the waitstaff or the general manager, Mindy, and they will definitely teach you how to use them.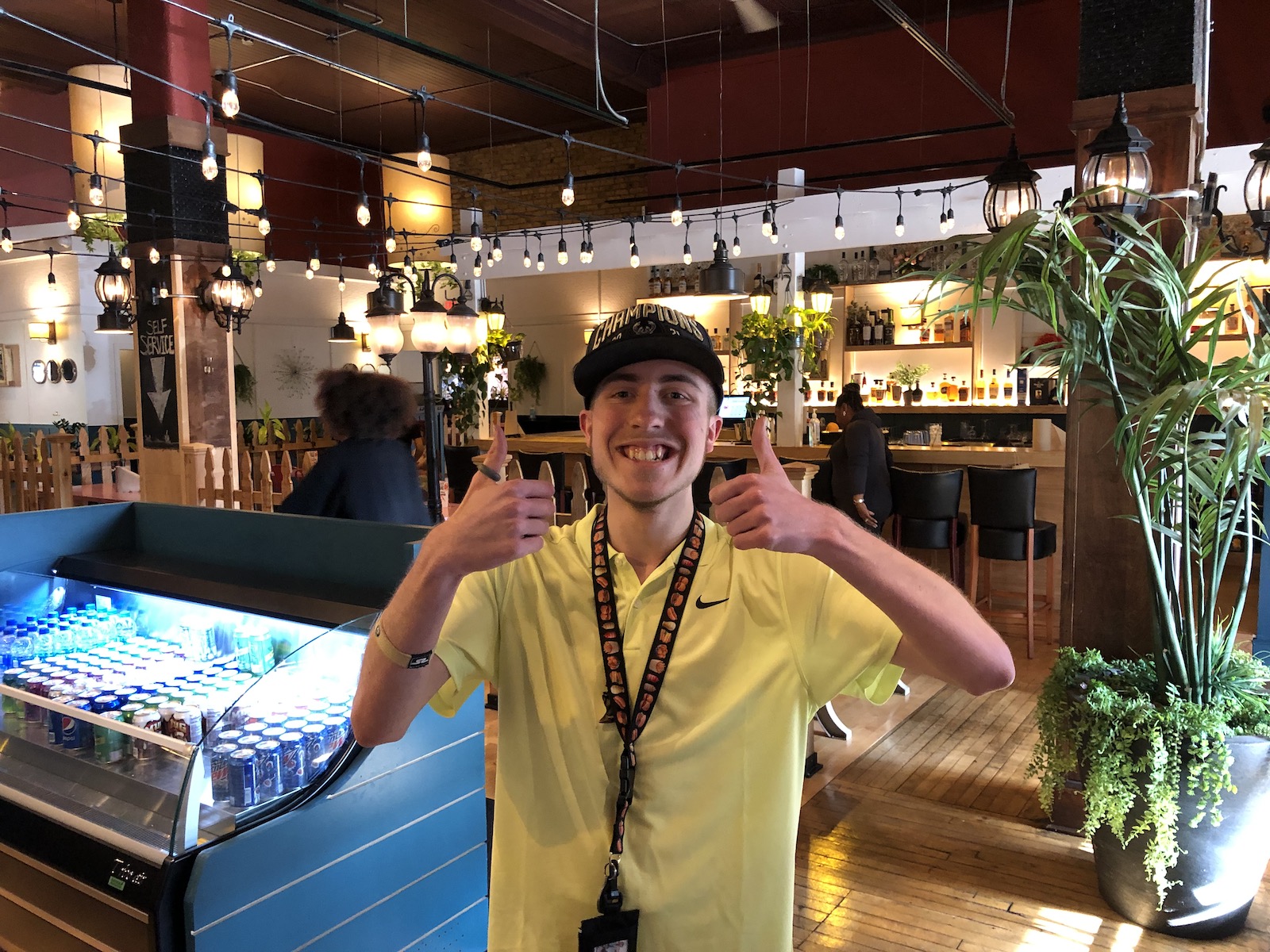 It was one of my all time favorite experiences going on a seafood adventure.
They are launching a new combo for Mother's Day that is like their Payday Combo, but with the addition of lobster. You guys will love this place.
Dominic the Food Reviewer is a teenage writer and student at St. Francis High School who began sharing his passion for food by posting positively-focused restaurant reviews on Facebook. Since he created his page in 2019, he has been featured by multiple media outlets including Fox6, CBS58 and TMJ4. Dominic says his goal is to inspire other kids with special talents to find their own voices and passions.