At OnMilwaukee, we believe in lifting up all voices and using our platform to support others' dreams. And that's what we hope to do for Dominic the Food Reviewer. When I first met Dominic almost two years ago, I was impressed by his passion, his curiosity and his interest in improving his writing. Over time, I've not only enjoyed getting to know him better, but he has taught me as much as I have him. My hope is that you'll not only enjoy reading Dominic's reviews, but also glean understanding and joy from seeing the world of food through his eyes. -- Lori Fredrich, Dining Editor
This weekend I went to Mac Shack, located at 1701 N. Humboldt Ave. where I got the honor to meet both Chela Maldonado-Perez, who is the general manager, and owner Ash Mustafa.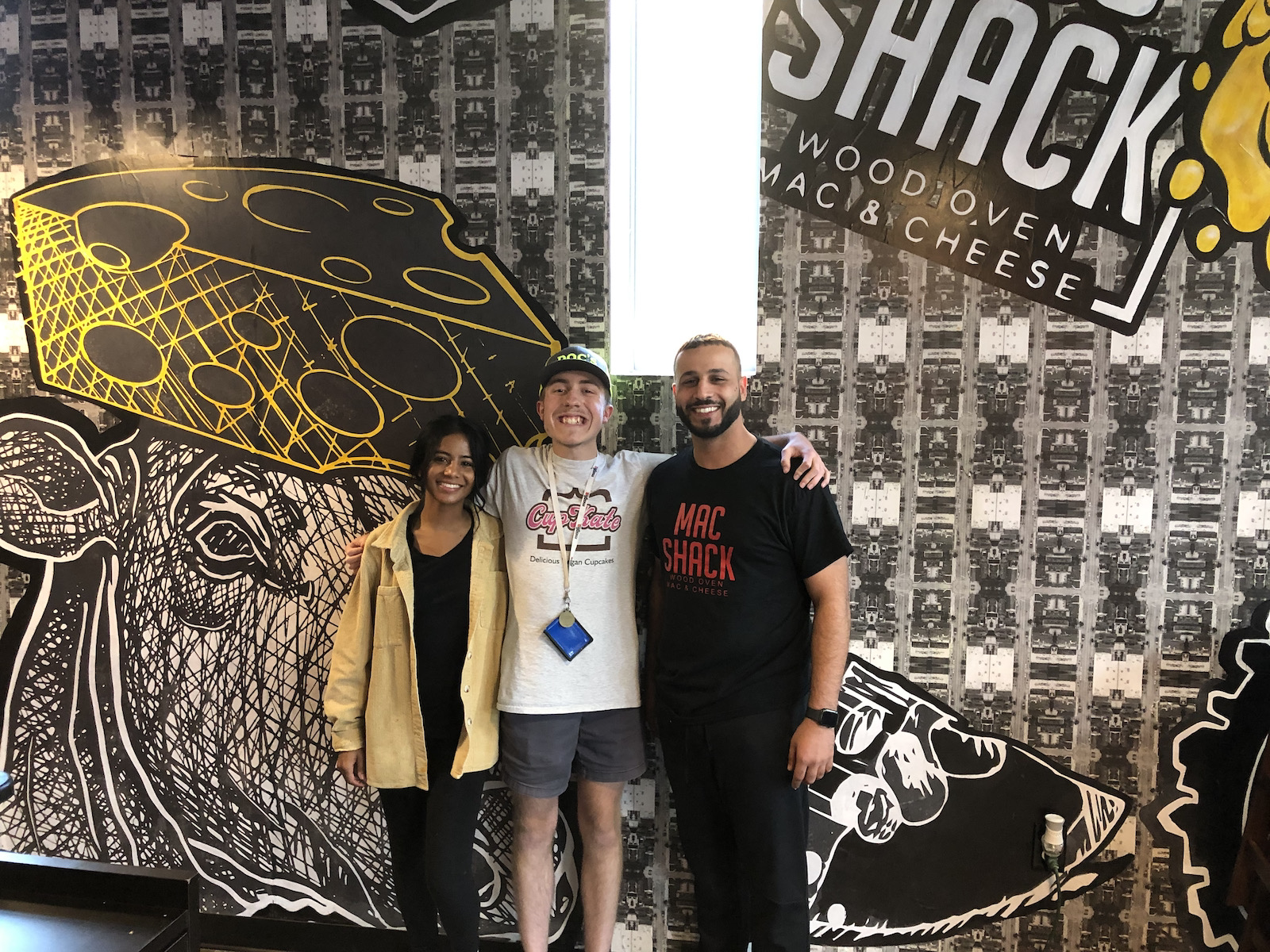 The two came up with the concept for the restaurant six years ago and opened the Mac Shack in August of this year. Mustafa told me he used to be the general manager at I-Hop, but loves owning his own restaurant.
Maldonado-Perez helps create the menu for Mac Shack, and enjoys the creativity of coming up with recipes and cooking the dishes. She said all their macaroni & cheese dishes are made from scratch and are made in a wood oven, so the dishes come out warm and flakey.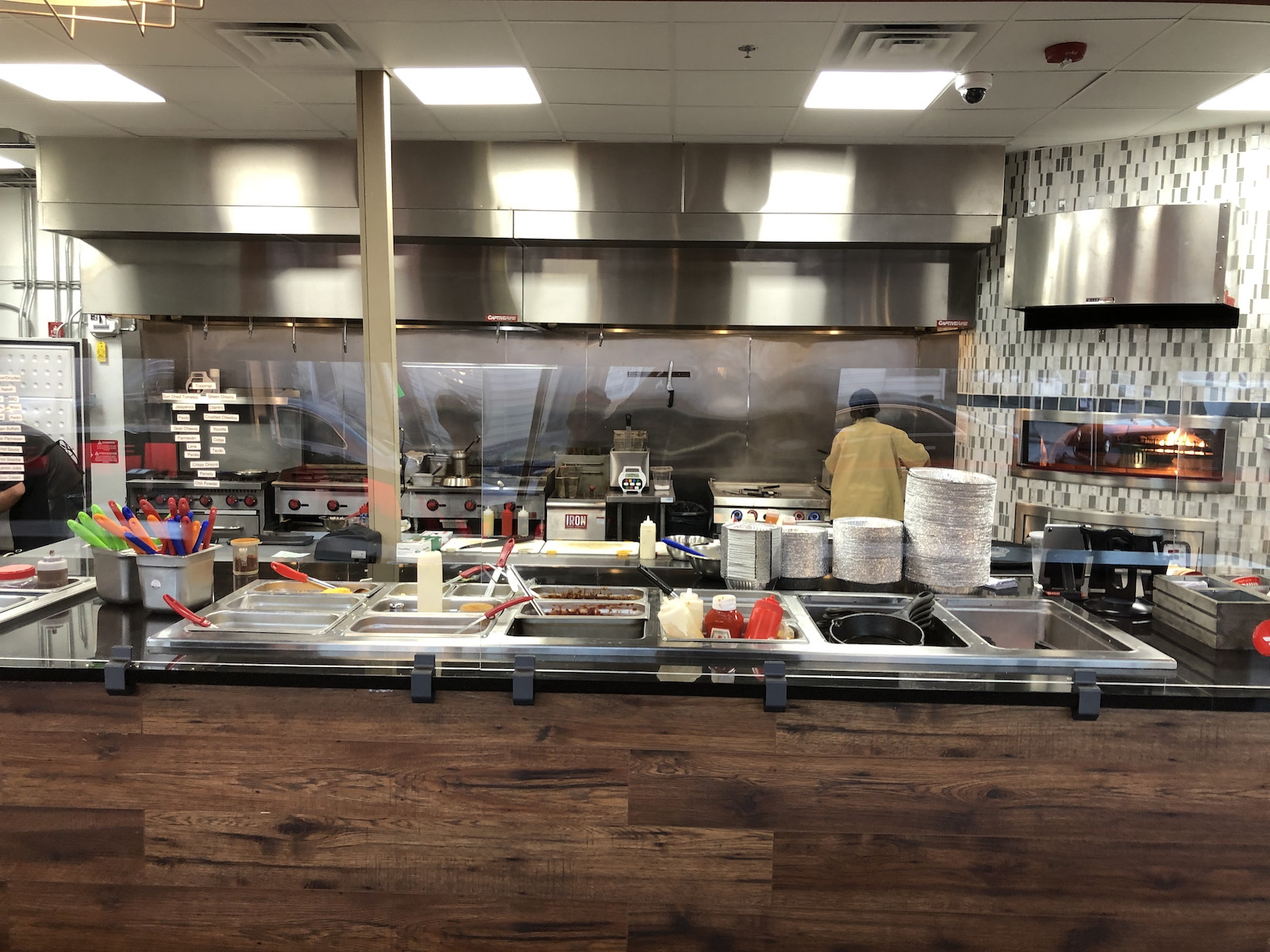 Inside Mac Shack the decor is incredibly impressional. The walls are painted by a local artist named Andre Colbert. The artwork was professionally done and very colorful. On the walls and tables are beautifully painted aerial views of Brady street.
The whole restaurant and building is all upgraded and has a very modern feeling to it. Mustafa told me that they picked this specific location to open the Mac shack because Brady Street is really getting built up with different restaurants and bars. It is also hopping at night time and Mac Shack is the perfect spot to go to after a night of going out.
For my appetizer I tried their Mac Ting, fries topped with cheese sauce, poutine gravy and fried cheese curds ($7.99).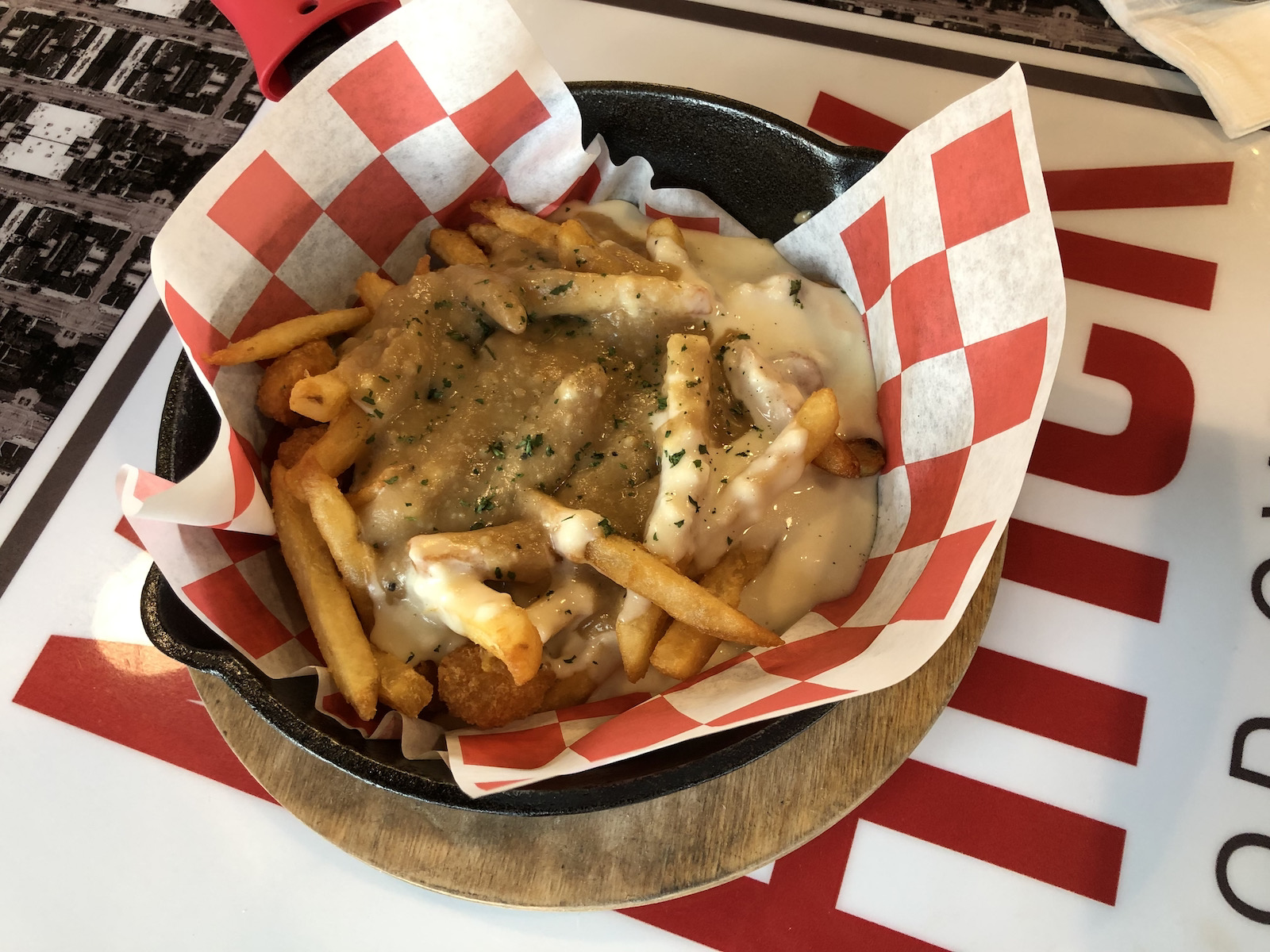 The house made poutine and cheese smothered on top of French fries with fried cheese curds was perfectly mixed with the gravy and creamy cheese on it. It was a well portioned appetizer with such a perfect combination with crispy french fries.
For our meals we got to sample several different kinds of mac & cheese dishes. First, we got a Mac flight with Greek Freak Mac with chicken on it, Tuscan Mac with chicken, pesto and cheese, and Buffalo Chicken with drizzled buffalo sauce on top ($19.99 for a flight of three).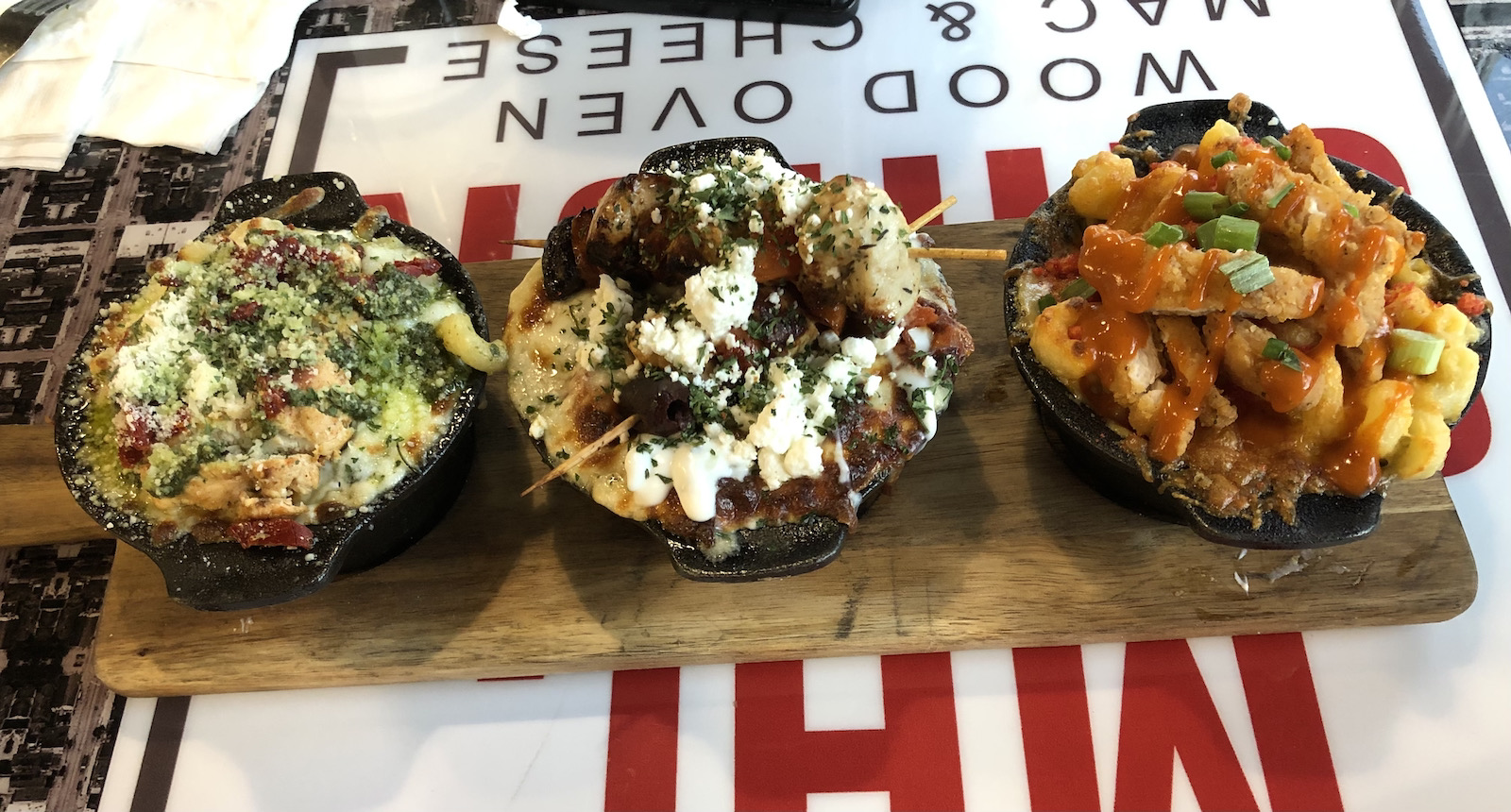 The Tuscan Mac is one of my all time favorite dishes. The strong pasto flavoring with a slight creamy taste was perfect. I enjoyed the Buffalo Chicken Mac because the buffalo chicken was tender and I enjoyed the heat and the cheesiness mixture. The Greek Freak Mac comes with a white cheese sauce, tzatziki sauce, goat cheese, spinach, chicken skewers and kalamata olives. The unique flavors gave it a nice tangy taste that I really enjoyed.
I also tried the Brady Street Mac with chili and hot dogs ($12.99). The mac & cheese mixed very well with the chili beans and the hot dogs were nicely grilled on the bottom.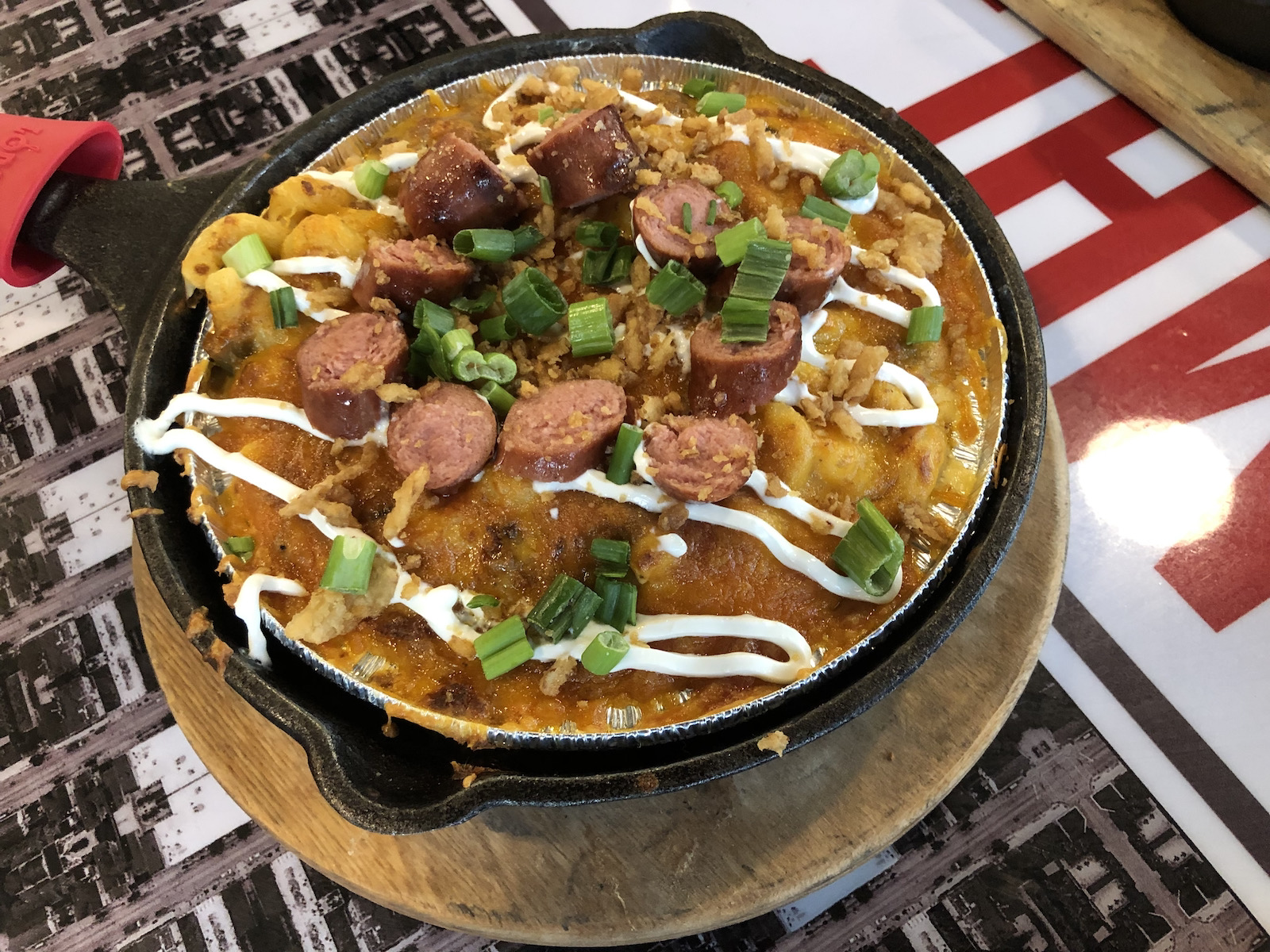 It almost reminded me of chili mac soup that I have had in the past because of the creaminess and how cheesy it was. That macaroni and cheese was well portioned, especially for myself, because I can really eat. I ate the entire chili mac and cheese because it was so delicious.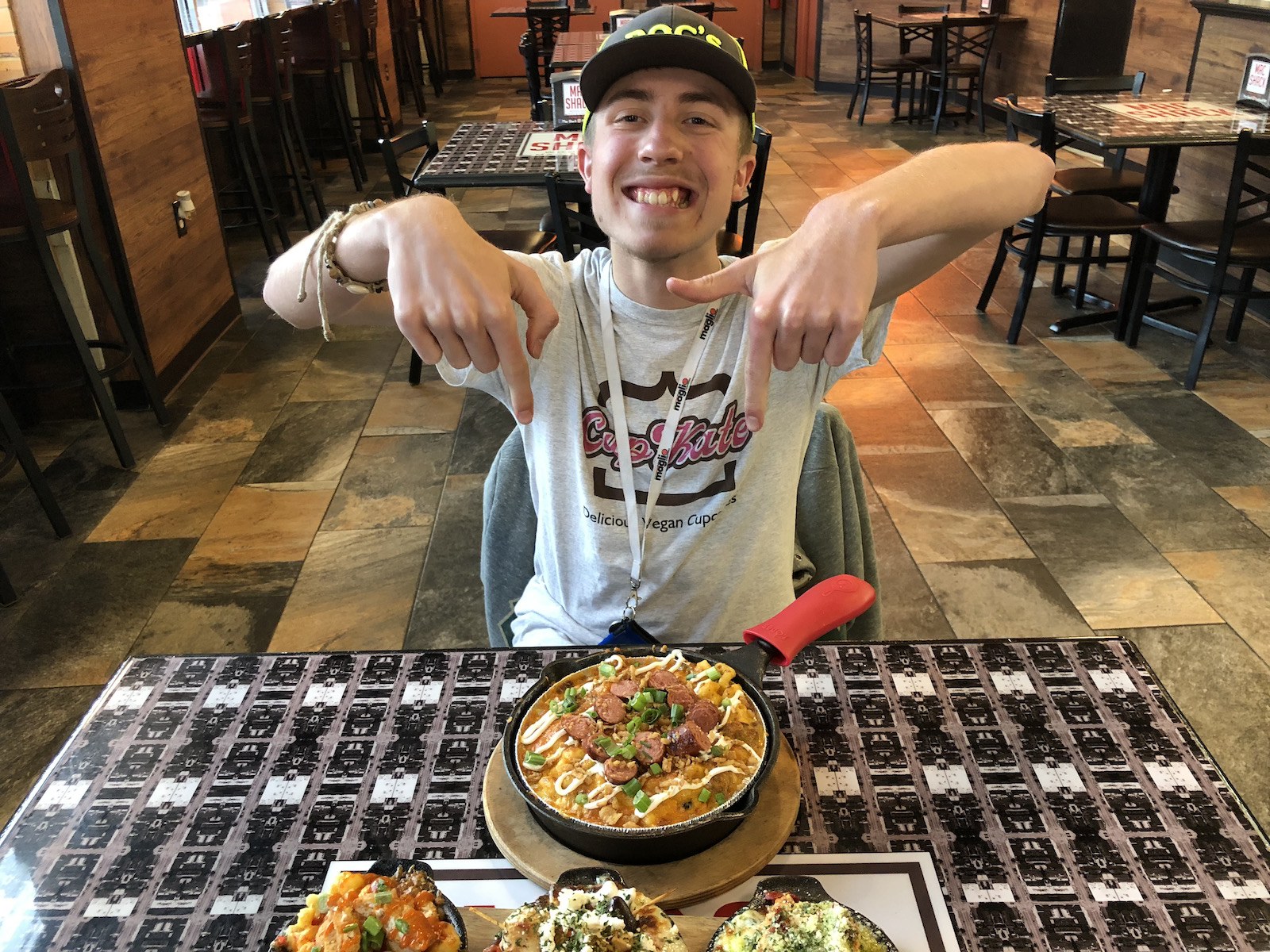 When I was all finished I told Mustafa that his macaroni and cheese hit the spot and I could not wait to go back for some more.
I would highly recommend checking the Mac Shack out because of their amazing food, and all the workers are very positive, pleasant and such a pleasure to talk to.
Dominic the Food Reviewer is a teenage writer and student at St. Francis High School who began sharing his passion for food by posting positively-focused restaurant reviews on Facebook. Since he created his page in 2019, he has been featured by multiple media outlets including Fox6, CBS58 and TMJ4. Dominic says his goal is to inspire other kids with special talents to find their own voices and passions.