At OnMilwaukee, we believe in lifting up all voices and using our platform to support others' dreams. And that's what we hope to do for Dominic the Food Reviewer. When I first met Dominic almost two years ago, I was impressed by his passion, his curiosity and his interest in improving his writing. Over time, I've not only enjoyed getting to know him better, but he has taught me as much as I have him. My hope is that you'll not only enjoy reading Dominic's reviews, but also glean understanding and joy from seeing the world of food through his eyes. -- Lori Fredrich, Dining Editor
For the month of November I am going to be focusing my reviews on restaurants and businesses that are either owned or helped run by individuals with disabilities.
This week I will be reviewing a bakery that I help assist with, Manny's Mariner Munchies. It's a bakery inside of St. Francis High School and my classroom. The bakery, which is run by students with disabilities, makes and sells cupcakes and custom cakes to the community all around Milwaukee and the Milwaukee area.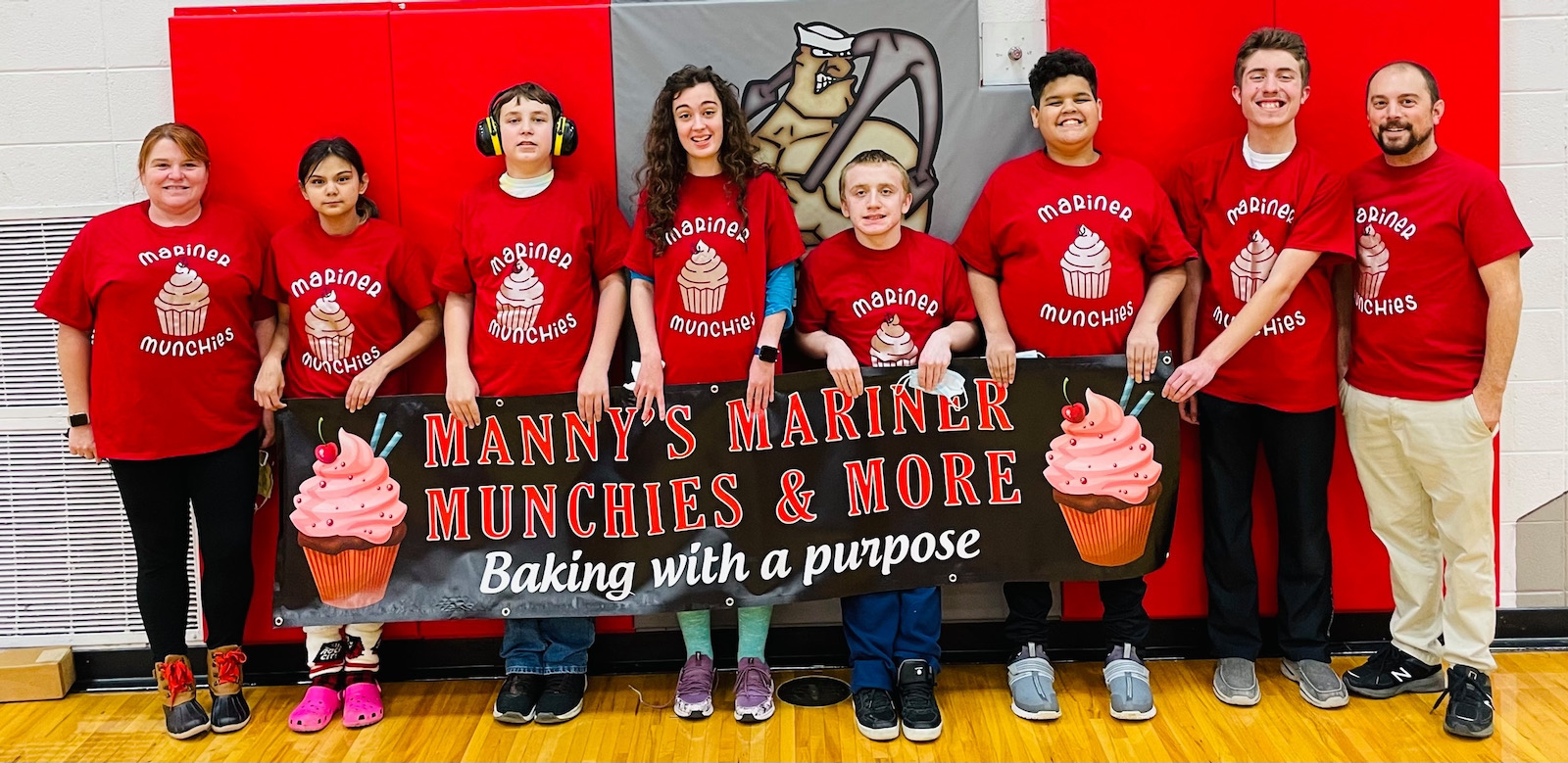 Manny's Mariner Munchies has been around since 2018. The bakery is run out of Mr. Lee Bernfeld's transition classroom, with the primary bakers being students within the class itself. Mrs. Angela Chappell, an educator at St. Francis, created and runs the business with the students. Bernfeld and Chappell were looking for other ways to assist students with career and life skills. Initially starting as just a way to learn new skills and sell cupcakes to staff and students, Manny's Mariner Munchies quickly became a fast growing business, selling their cupcakes at multiple farmers markets and even taking orders for weddings and other large events.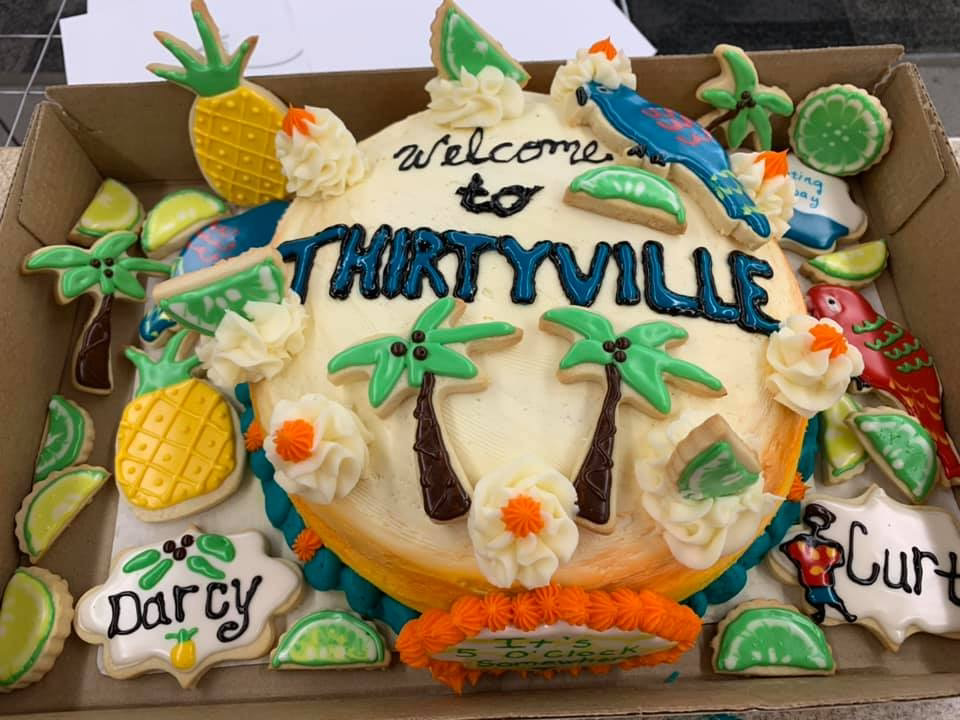 I sat down and interviewed my teachers Mr. Bernfeld and Mrs. Chappell, as well as a couple of the students who work in the bakery. Mrs. Chappell told me that she has always had a passion for baking.
"Each student has a disability that works here, but each one has so many abilities, it just takes getting to know each student and teaching them, to figure out their perfect position in the bakery," Chappell said.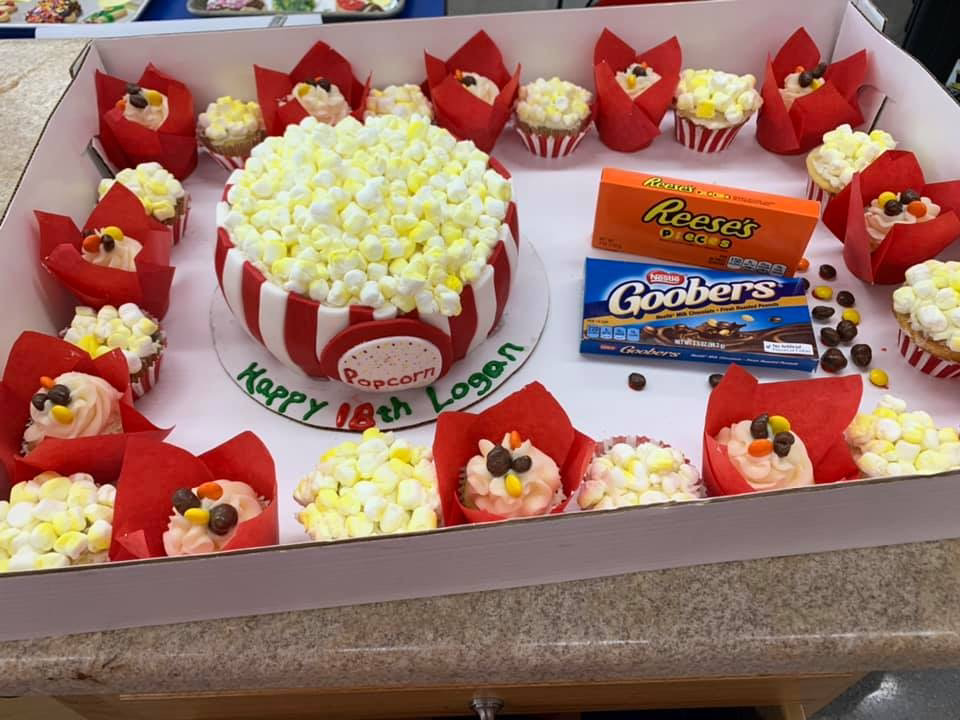 Each one of my classmates that helps out with the bakery told me during the interview how much they love working at the bakery and trying all the super tasty desserts. The recipes used are unique recipes created by Mrs. Chappell and the students. All the students work hard to not only bake and decorate, but also help run the business side by filling out timesheets, earning money, saving money, grocery shopping, budgeting and so much more.
The bakers told me that the three most popular cupcake flavors are the salted caramel pretzel, chocolate chip cookie dough and cookies and cream cupcakes. I got the chance to try the vanilla cupcake with vanilla frosting on top, as well as the cinnamon flavored churro cupcake.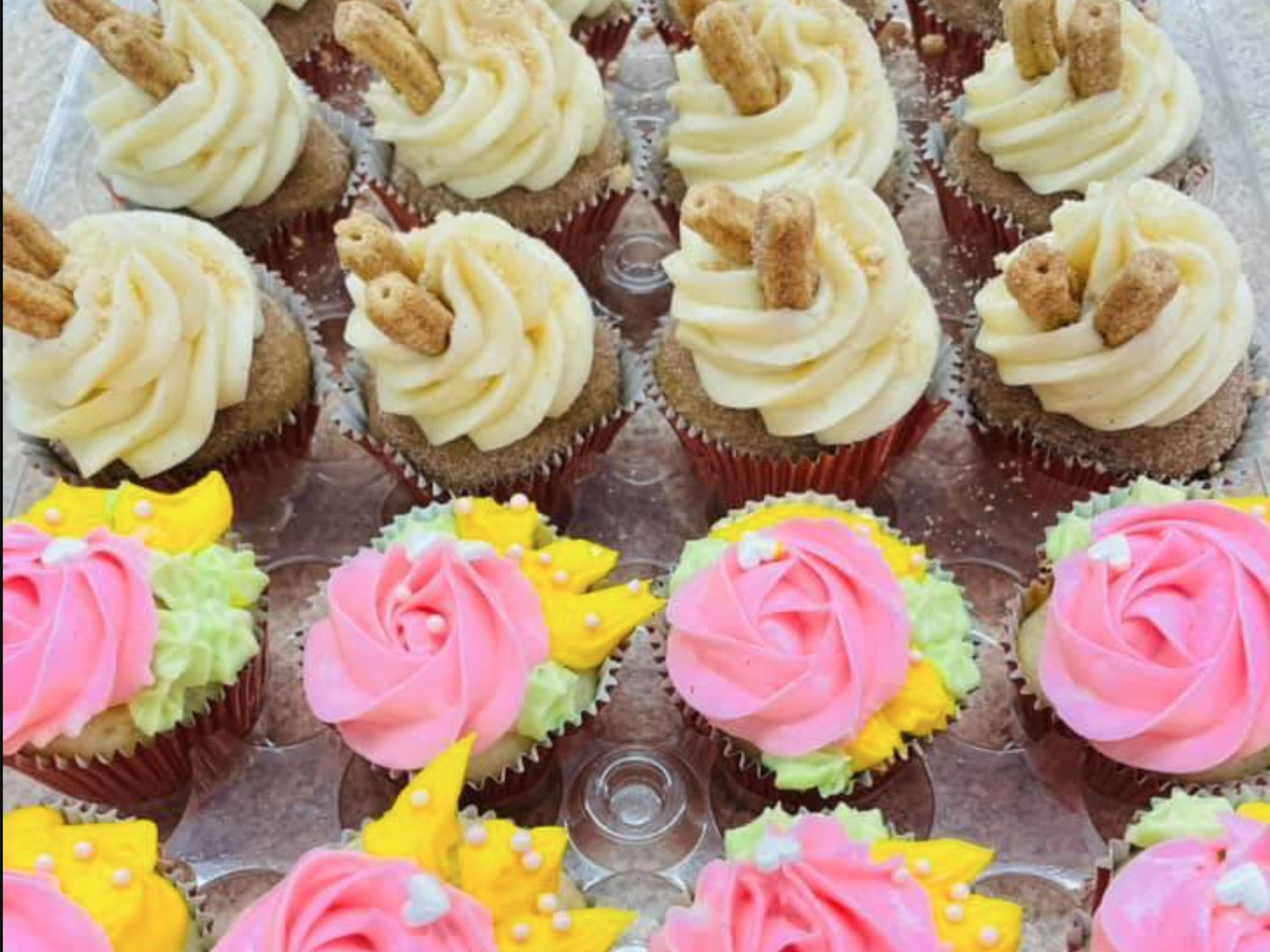 The vanilla cupcake was very light and it melted right into my mouth. The whole entire cupcake was super moist and carefully decorated. I also got to try the cinnamon churro cupcake after that. The cinnamon frosting had just the right amount of cinnamon sugar and so did the churro sticks. Those two flavors of cupcakes were sweet and definitely made me crave to have more.
I would highly recommend giving Manny's Mariner Munchies a try because the cupcakes are delicious and everyone who helps with the business puts forth their best effort. So if anybody is having a get together or any special event, I would suggest ordering from our business if you can, you will not be disappointed. Please visit our Facebook page for more details.
Dominic the Food Reviewer is a teenage writer and student at St. Francis High School who began sharing his passion for food by posting positively-focused restaurant reviews on Facebook. Since he created his page in 2019, he has been featured by multiple media outlets including Fox6, CBS58 and TMJ4. Dominic says his goal is to inspire other kids with special talents to find their own voices and passions.