Join us on Saturday, July 23 for some lakeside munchies at the second annual OnMilwaukee Food Truck Fest. Choose from a menu of 20 trucks and enjoy the live DJ, games and entertainment. It's the biggest gathering of the best food on four wheels.
This weekend, I checked out a food truck in the city of Milwaukee. It is called Pedro's South American Food. They are a food truck that also offers catering. The South American food truck parks in different areas of the city, and you should check the schedule on their Facebook page to see where they will be each week.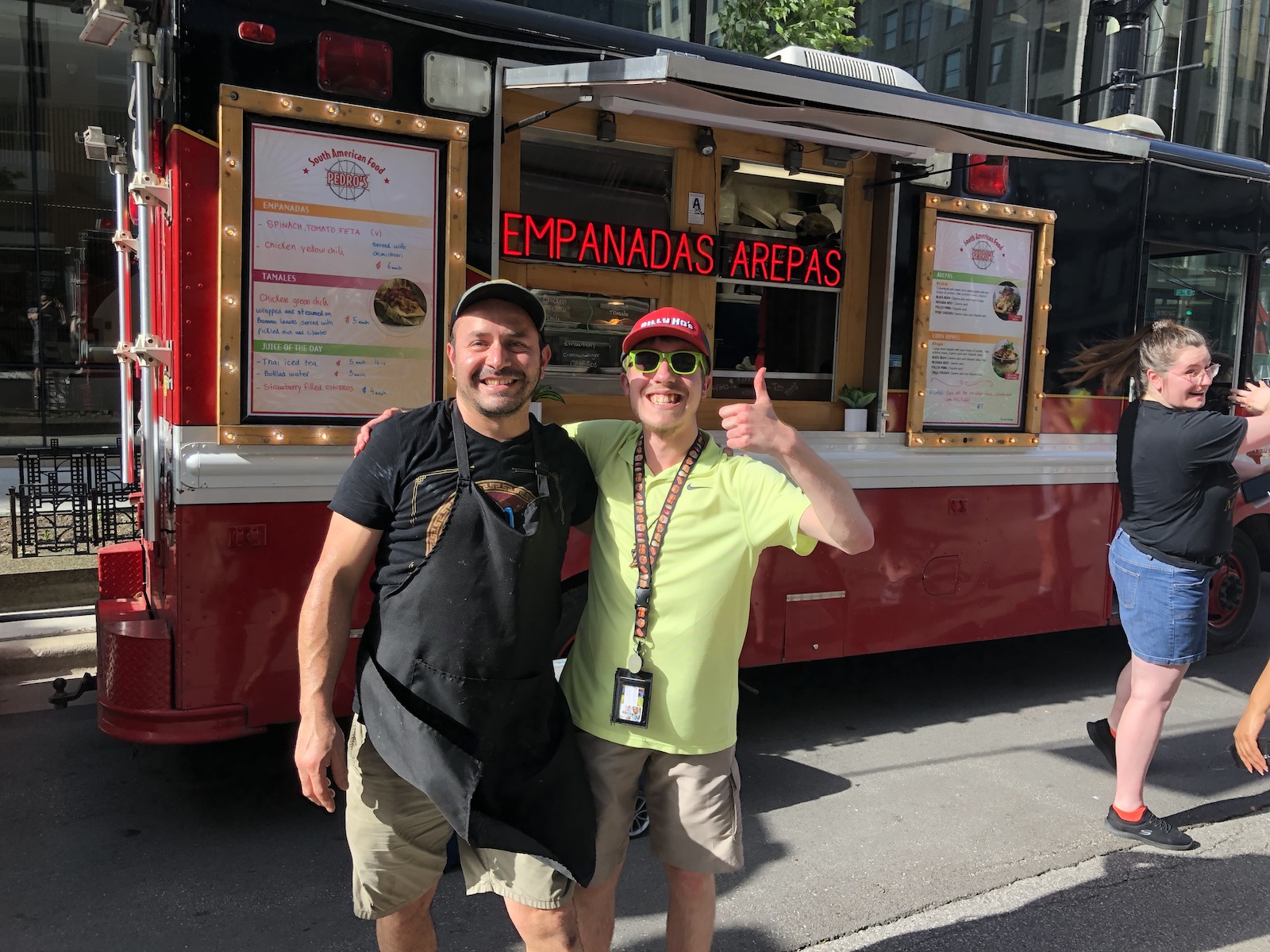 I had the honor to meet the owner, Pedro. Pedro has been working in different kinds of restaurants since he was nine years old. His parents are from Ecuador. He said that he moved to America eighteen years ago. He mentioned that in 2015, he started with a food cart, and then in 2020, five years after that, he bought his own food truck.

Pedro says that his popular dishes include empanadas, Columbian-style arepas and all their South American arepas. Every dish that they offer on the food truck is all made from scratch.
For my appetizer, I ordered their chicken yellow chili empanada. The chicken inside the empanada had a nice kick to it and the texture of the empanada had a nice crunchiness. The chicken was super mouth watering and it was out of this world when I tried it for the first time. I would say it was very savory tasting.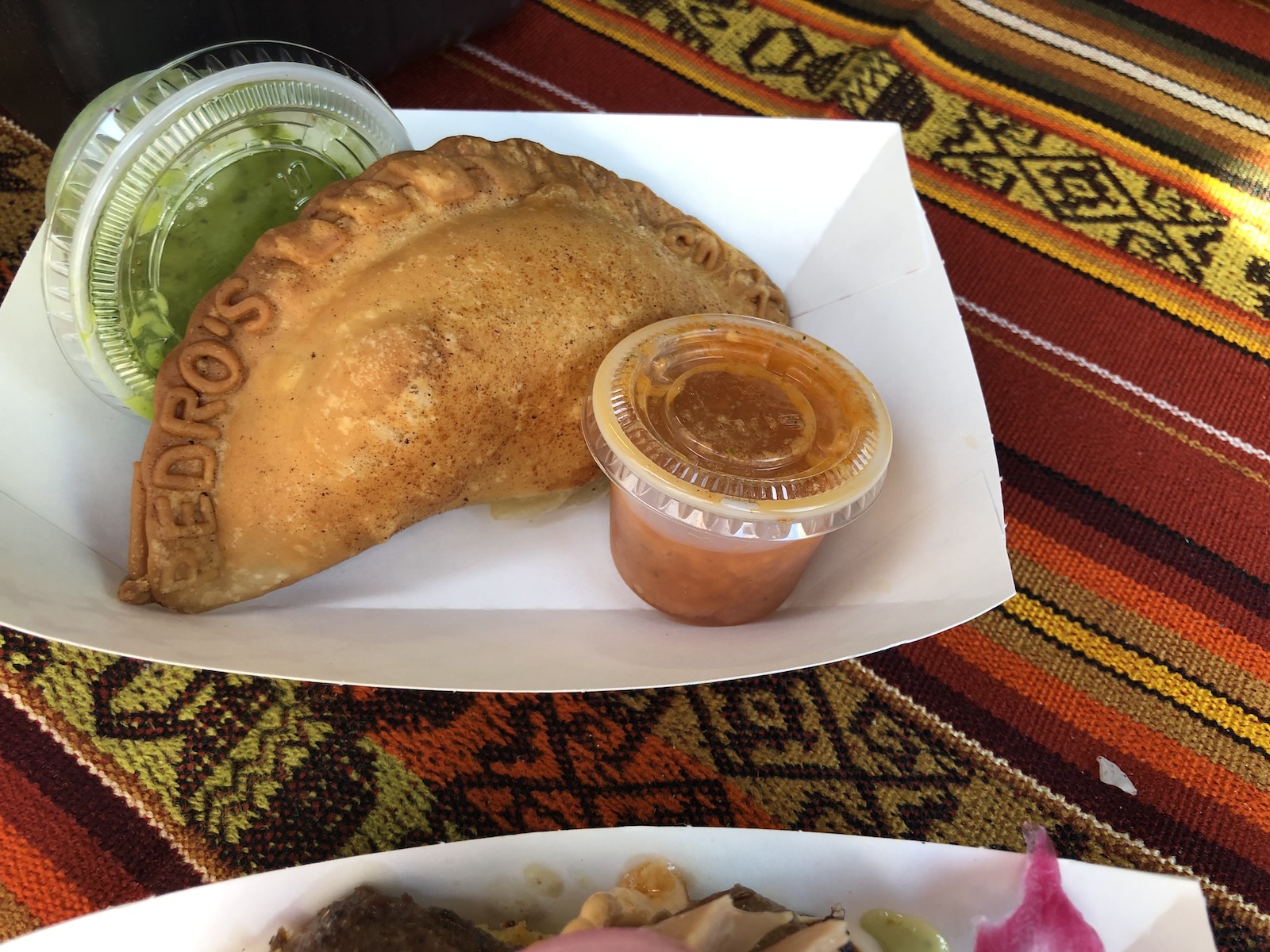 They gave me a side of chimmichurri sauce and cilantro lime empanada sauce with it. When I poured it onto my empanada, that cilantro lime sauce had a light texture to it and I could really taste that mild flavor. The sauces gave so much character to the empanadas, especially the chimmichurri sauce, because that had a nice spice to it as well. Hot and spicy foods are my jam.
Pedro said to give their arepa a try. There was beef and pork inside of the Columbian inspired sandwich. When I opened the wrapper, I went "Wow," because that sweet arepa was humungous and I chowed down on it like their was no tomorrow.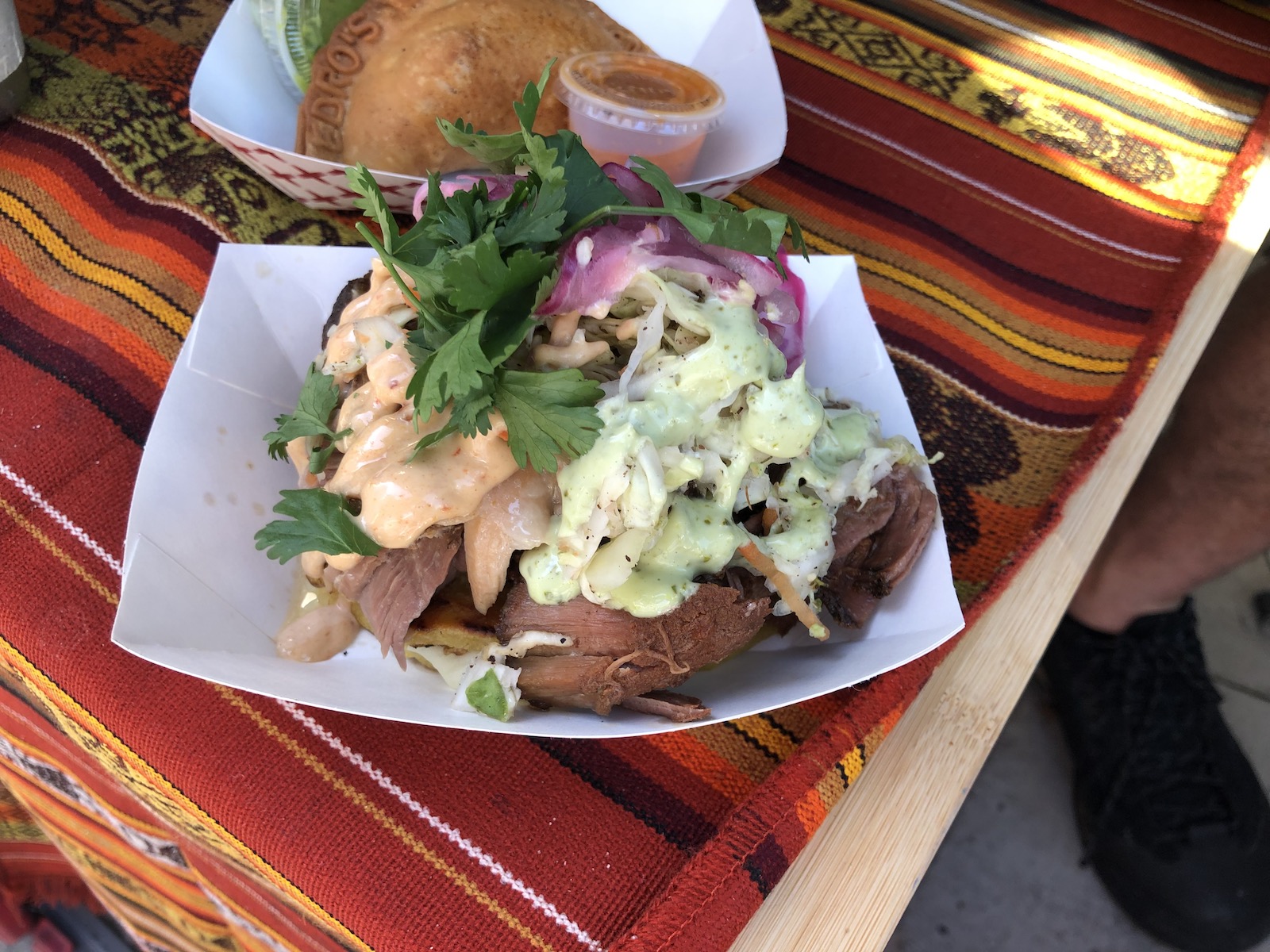 What I absolutely enjoyed about my South American arepa was how all the flavors blended together and the texture of the sandwich had a very soft texture. The beef and pulled pork inside the sandwich was extra juicy and tender, which is how The Dean of Cuisine enjoys his Columbian style arepas.
I want to give a big shout out to Pedro, for sharing the story about your business. I am definitely going to be coming back to your food truck to try more arepas, and maybe even tamales next time.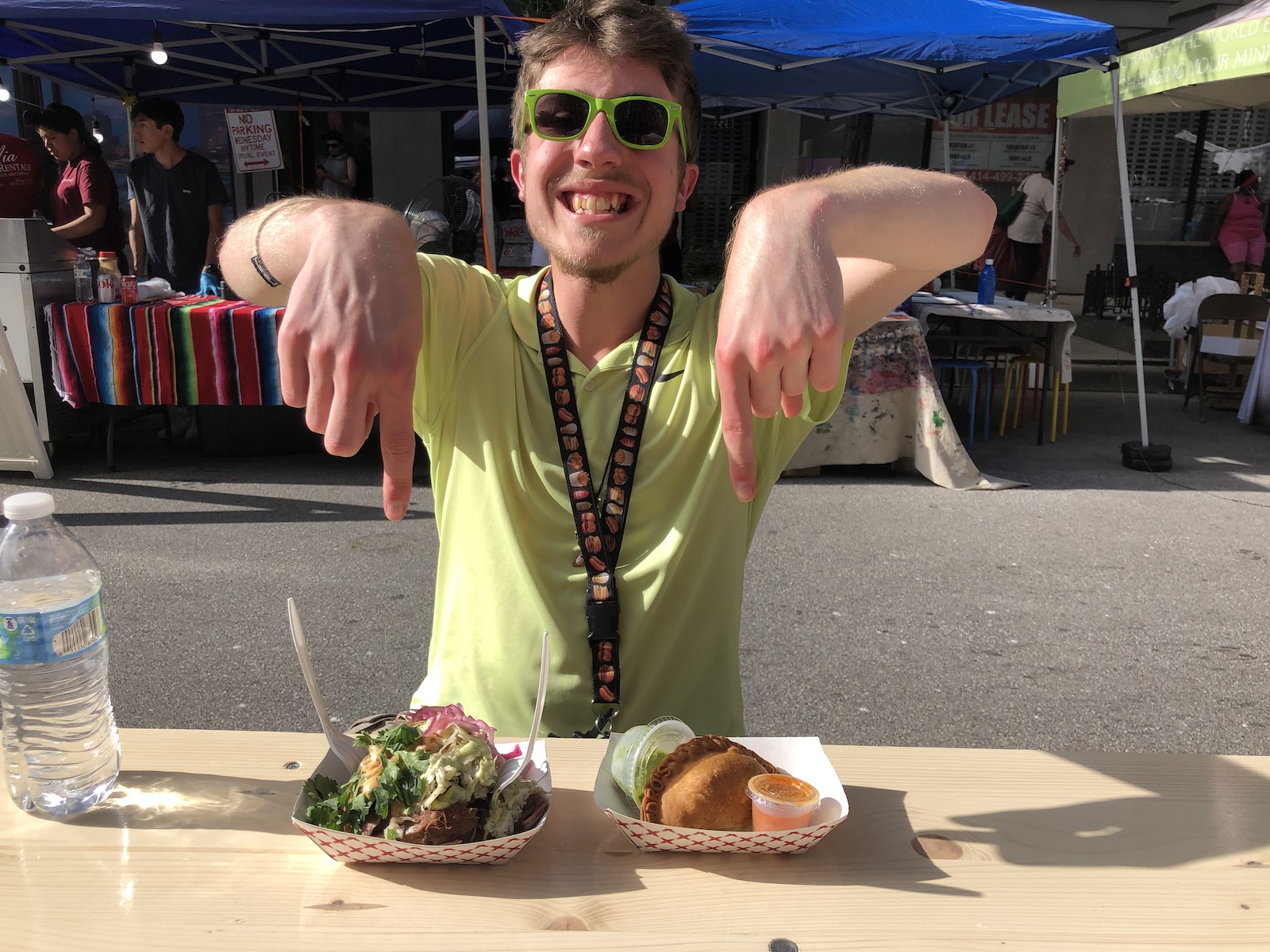 If you have not checked out Pedro's, you must try it, because his South American and Columbian inspired foods are amazing. If you feel like your stomach is grumbling, go there, please, because I promise that the food will be delicious. You will not be disappointed at all.
Dominic the Food Reviewer is a teenage writer and student at St. Francis High School who began sharing his passion for food by posting positively-focused restaurant reviews on Facebook. Since he created his page in 2019, he has been featured by multiple media outlets including Fox6, CBS58 and TMJ4. Dominic says his goal is to inspire other kids with special talents to find their own voices and passions.