Join us on Saturday, July 23 for some lakeside munchies at the second annual OnMilwaukee Food Truck Fest. Choose from a menu of 20 trucks and enjoy the live DJ, games and entertainment. It's the biggest gathering of the best food on four wheels.
At OnMilwaukee, we believe in lifting up all voices and using our platform to support others' dreams. And that's what we hope to do for Dominic the Food Reviewer. When I first met Dominic almost two years ago, I was impressed by his passion, his curiosity and his interest in improving his writing. Over time, I've not only enjoyed getting to know him better, but he has taught me as much as I have him. My hope is that you'll not only enjoy reading Dominic's reviews, but also glean understanding and joy from seeing the world of food through his eyes. -- Lori Fredrich, Dining EditorThis week I got to visit SapSap, 2343 Mead St. in Mount Pleasant. They serve Lao cuisine. That would include foods such as egg rolls, fried rice, pho, and a mouthwatering grilled chicken banh mi sandwich.
When we visited, they were holding a fundraiser that goes towards veterans programs, a cause that's important to the restaurant. I got the chance to meet with owner, Alex Hanesakda.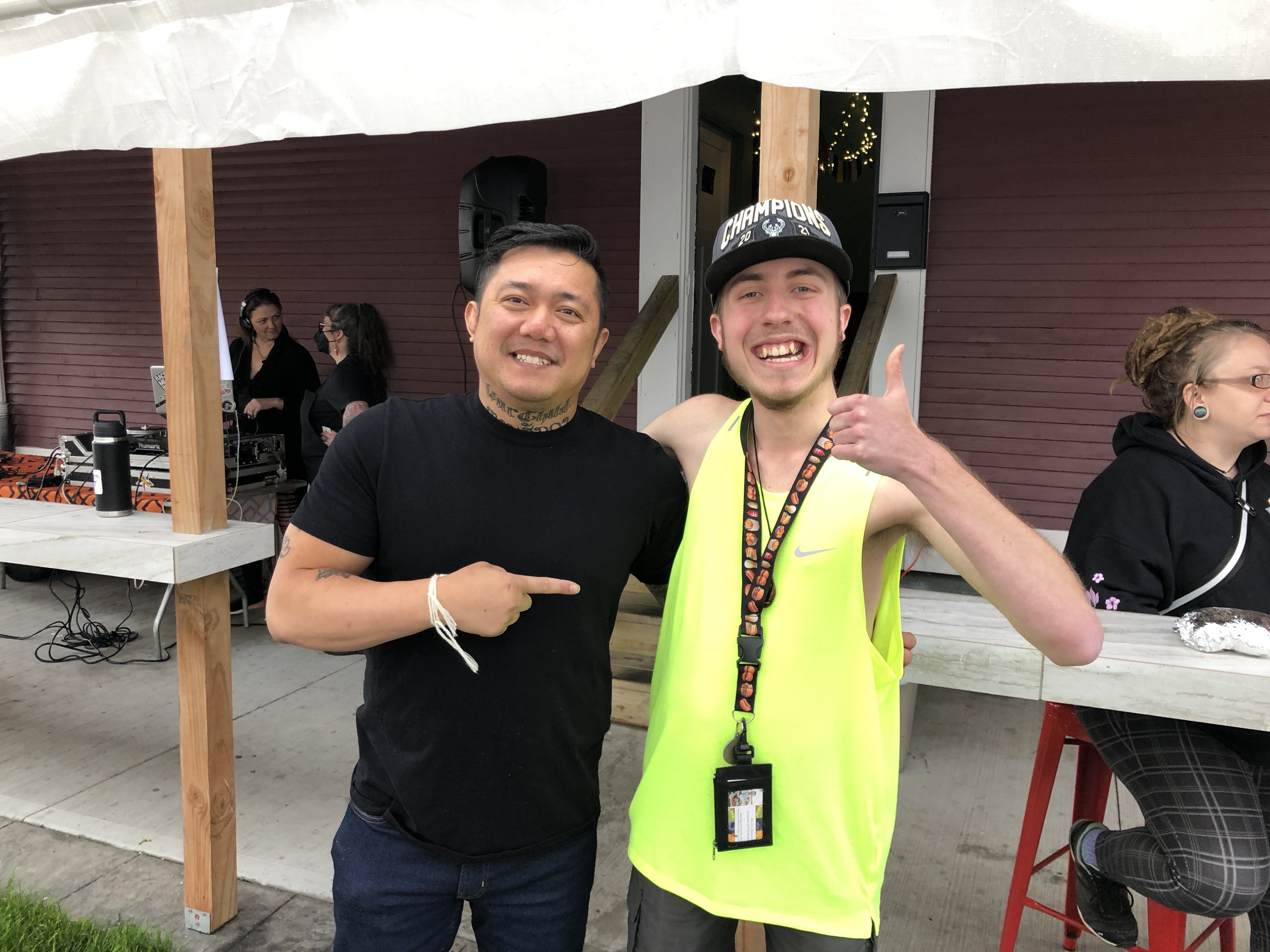 The Lao restaurant is family inspired. Alex mentioned to me that his parents came here in 1982. His parents are originally from Laos. Alex said his dad actually fought along us troops in Laos, and had to escape Laos after the war to survive. He ended up in a refugee camp in Thailand for 2 years. They were sponsored by a church and ended up in Milwaukee.
Alex said that his parents came to the U.S.A and they did not speak any English so his mom would give neighbors egg rolls as a love language. They also used food as comfort to remember where they came from. They serve his mom's recipe for egg rolls at the restaurant. SapSap opened in May of 2021. Alex told me that he named the restaurant SapSap because when something is appetizing in a kitchen they will say "sap sap" which means "delicious, delicious."
The restaurant is filled with cool artwork and has an open feeling. There are lights hanging from the wall in the bar area that are super colorful and bright looking. There is a very pretty painting of his parents and Alex's siblings, that is just super creative looking. That family vibe makes you feel welcomed.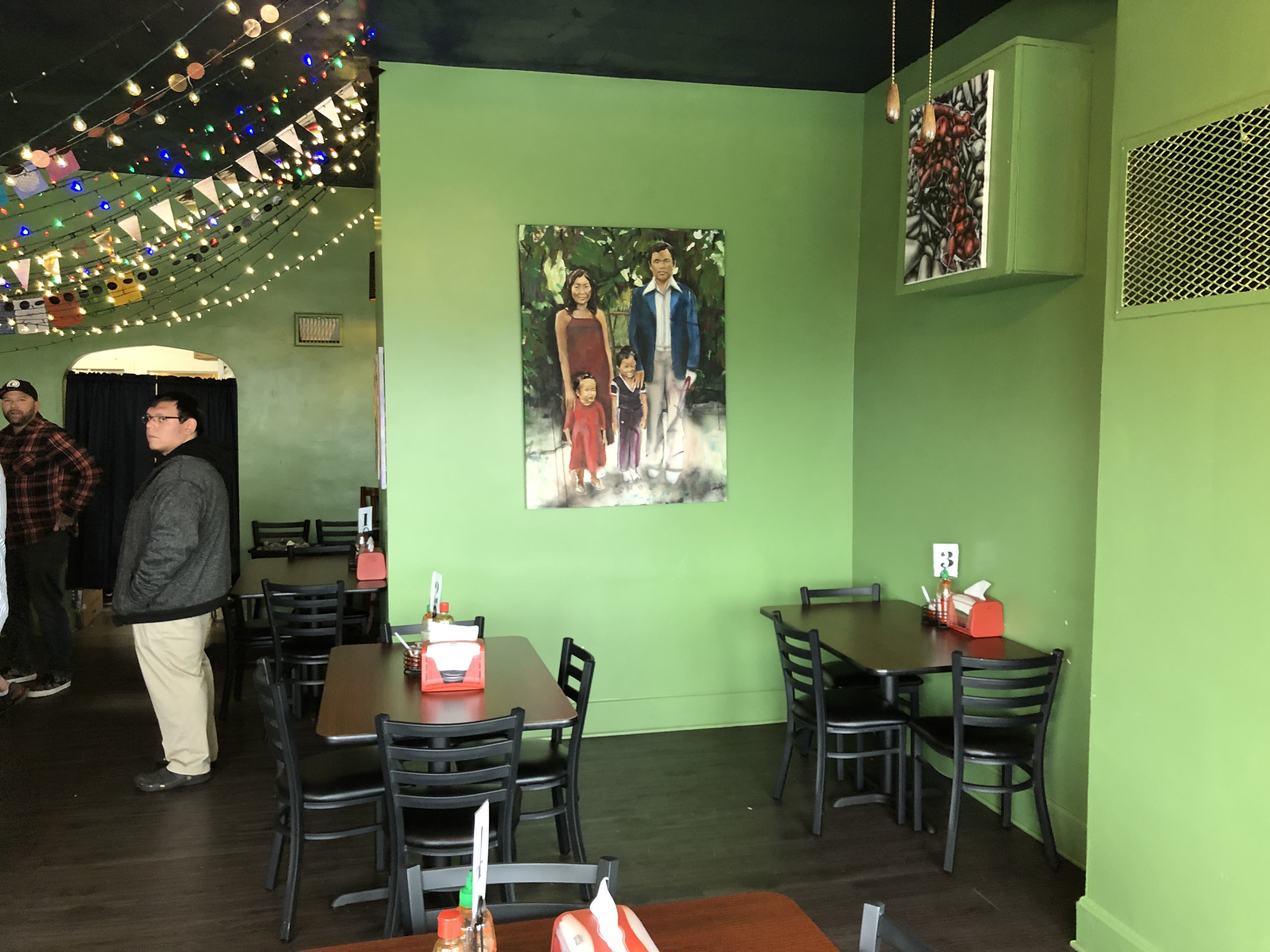 Alex was super pleasant, positive, and was so excited to talk to about his restaurant. He wants to make sure you are getting taken care of when you eat there. He discussed that he used to do lots of pop-ups and catering before he opened his own restaurant in Racine.
For my main course meal, I got to try out their fried chicken bahn mi sandwich. The owner said that it is one of his most popular dishes on the menu.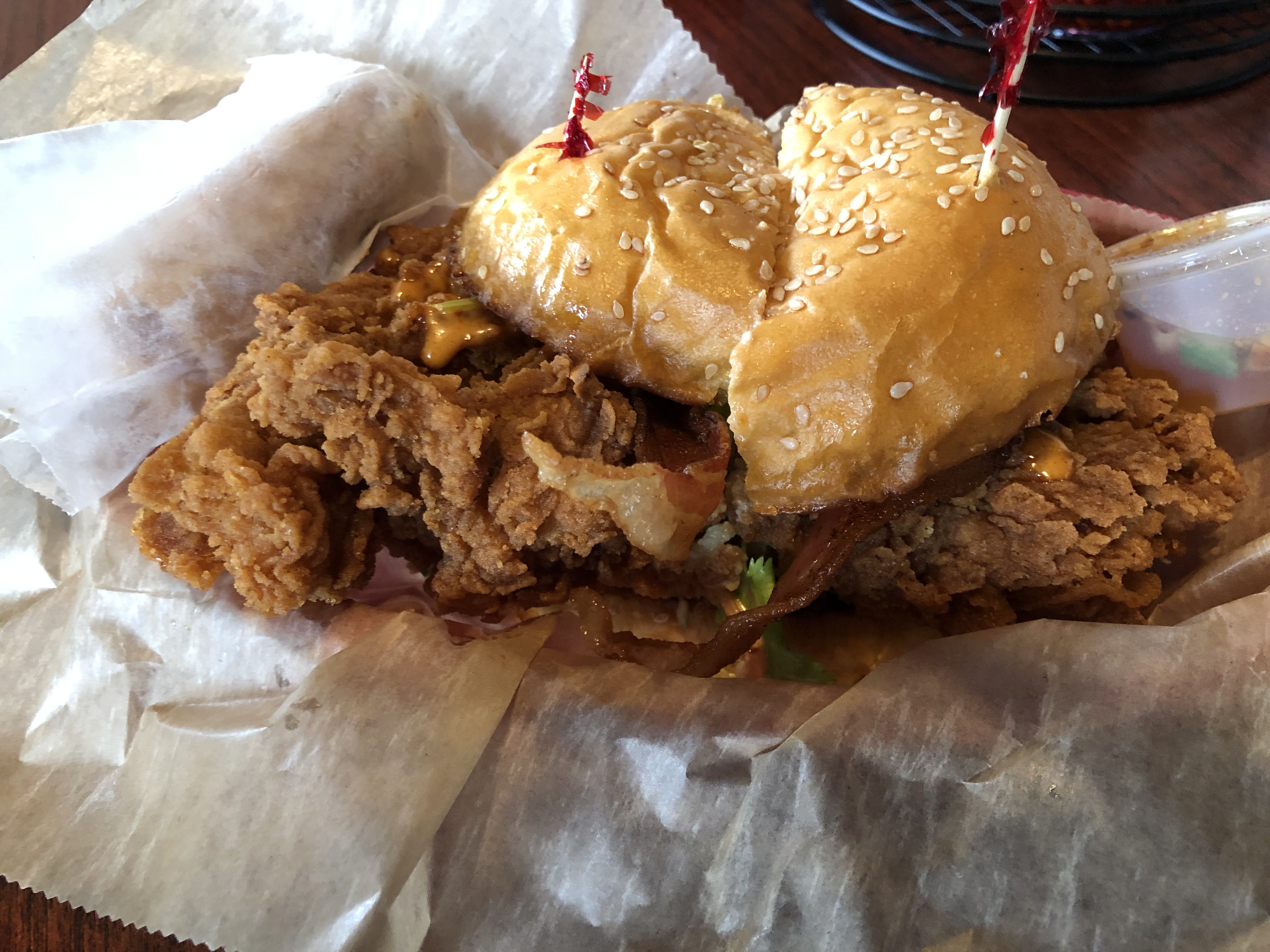 When I unwrapped the chicken sandwich it was super gigantic looking. I was super confident I was going to eat all of it and I knocked it out of the park and did that. The fried chicken sandwich came with toppings such as bacon, bang-bang Mayo and pickled veggies.
When I first took a bite of the bahn mi chicken sandwich it was nice and crunchy with a mild crisp on the edges and it had a little bit of heat, which I'm a huge fan of when it comes to fried chicken sandwiches.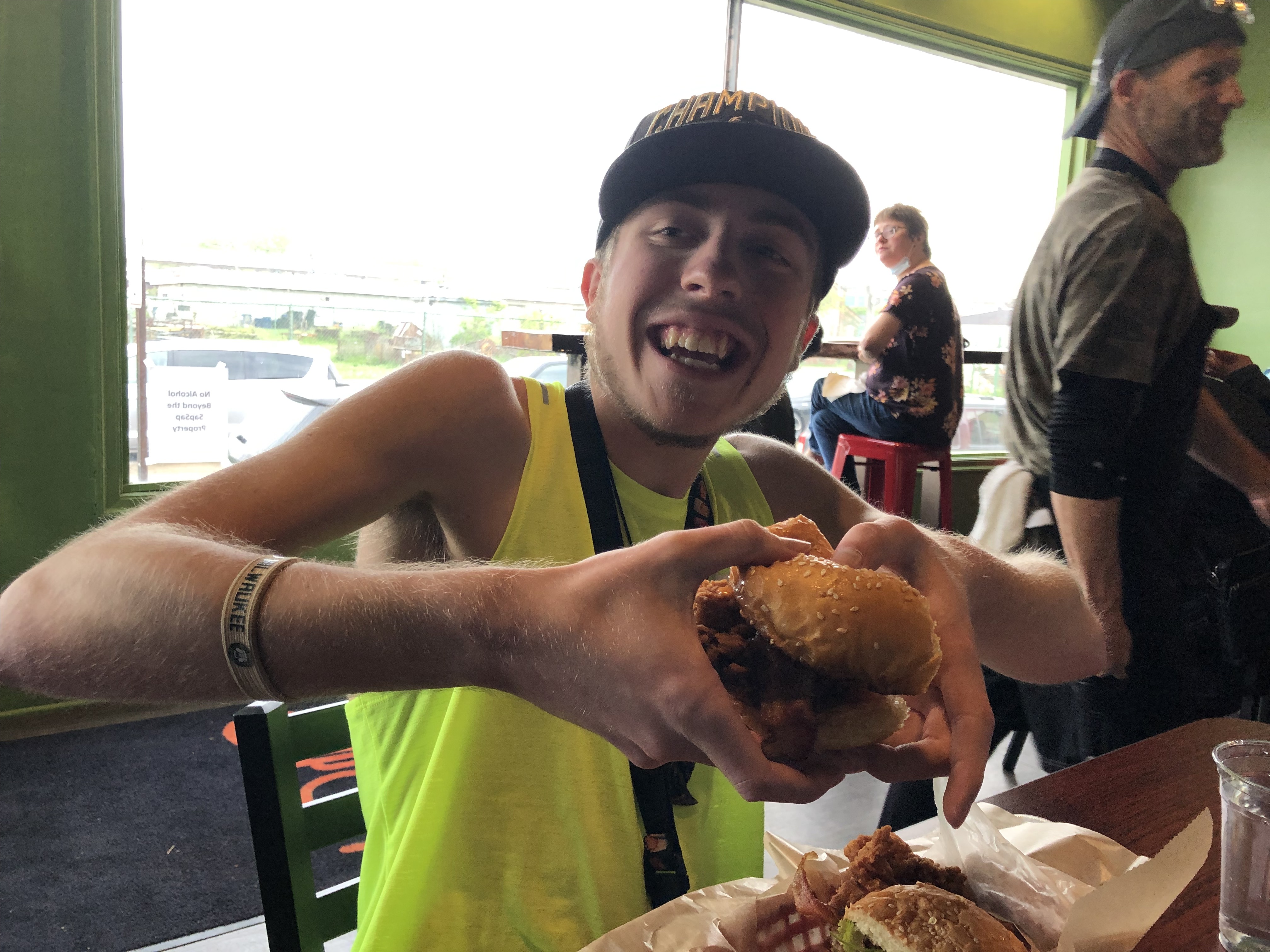 There bang-bang sauce was very creamy and made the sandwich have so much character to it. I just devoured that chicken sandwich right up. That was one of my favorite chicken sandwiches that I have tried. The potato bun had a nice flavor to it also. I also tried one of Mom's egg rolls, and I absolutely loved it.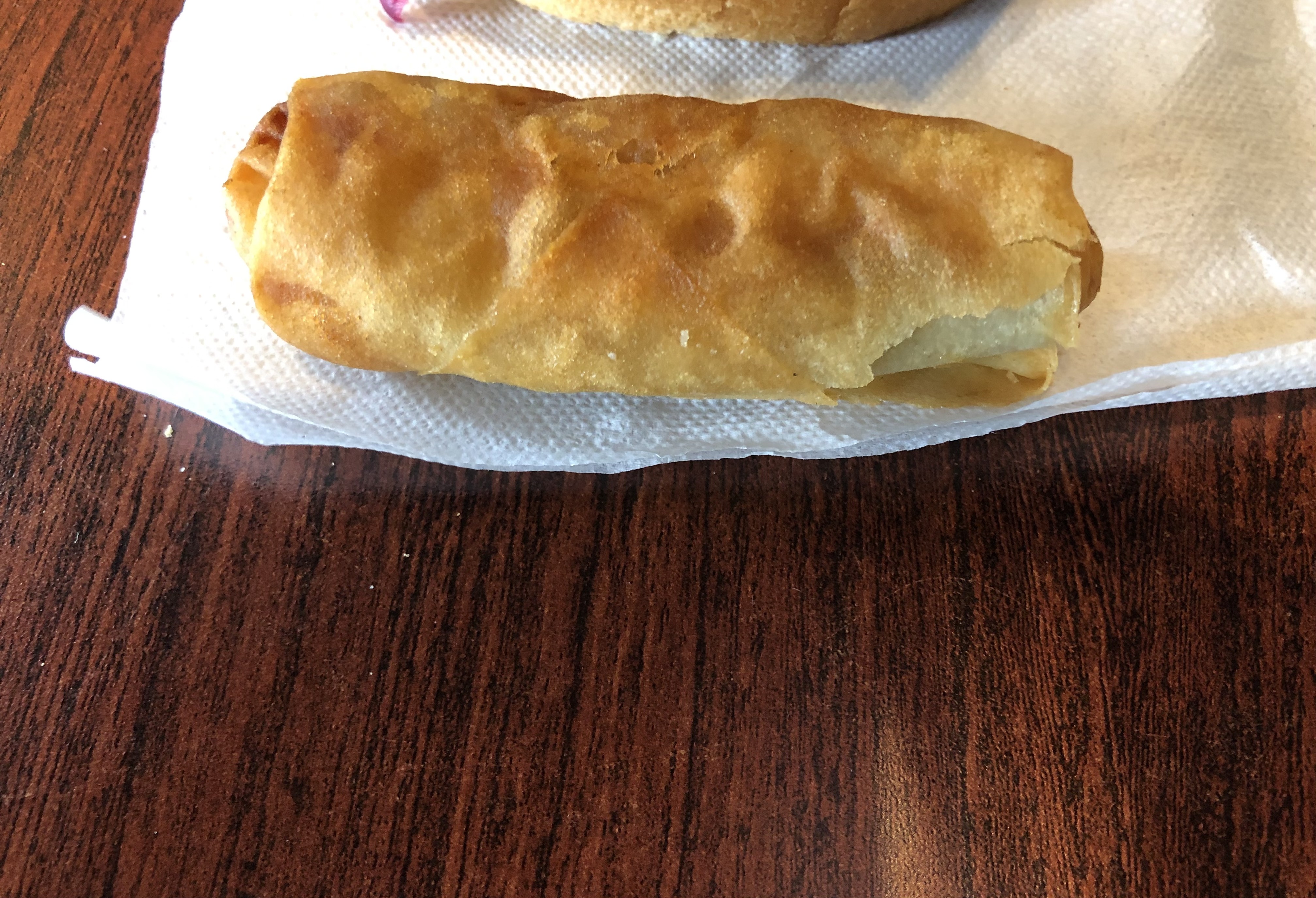 I want to give a shout out to Alex because he is super kind, caring, friendly and will make sure you are taken care of with some great food. If you try SapSap, I would highly recommend trying their bahn mi fried chicken sandwich because it is nice and filling, and so tasty.
I would say this is a must try if you are near Racine, or if you feel like you are in the mood for a really great bahn mi chicken sandwich. I also really love how SapSap supports the military and veterans so often too. It was so cool to learn about Alex's dad serving with US troops in Laos too. I love this place.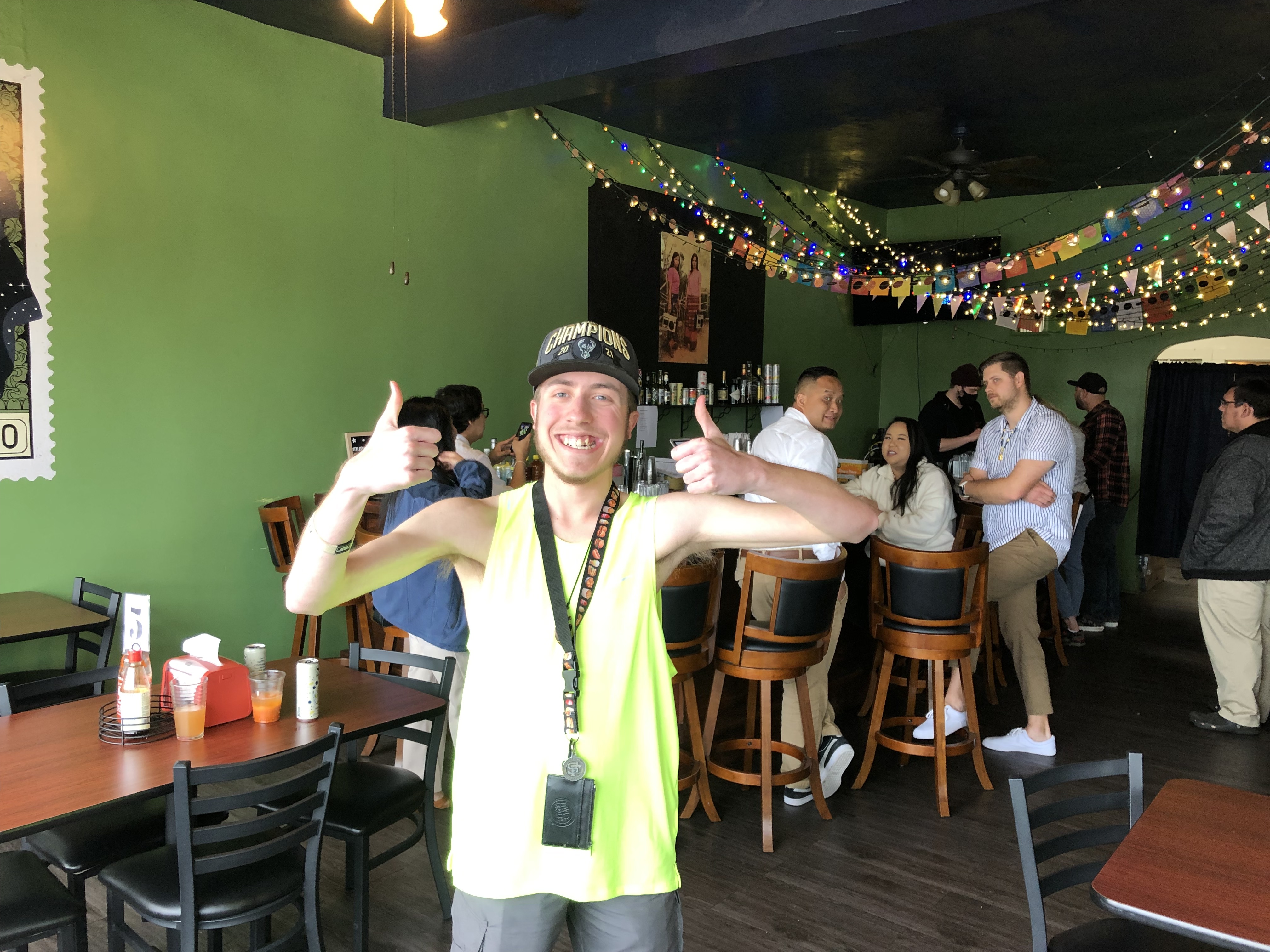 Dominic the Food Reviewer is a teenage writer and student at St. Francis High School who began sharing his passion for food by posting positively-focused restaurant reviews on Facebook. Since he created his page in 2019, he has been featured by multiple media outlets including Fox6, CBS58 and TMJ4. Dominic says his goal is to inspire other kids with special talents to find their own voices and passions.