Join us on Saturday, July 23 for some lakeside munchies at the second annual OnMilwaukee Food Truck Fest. Choose from a menu of 20 trucks and enjoy the live DJ, games and entertainment. It's the biggest gathering of the best food on four wheels.
At OnMilwaukee, we believe in lifting up all voices and using our platform to support others' dreams. And that's what we hope to do for Dominic the Food Reviewer. When I first met Dominic almost two years ago, I was impressed by his passion, his curiosity and his interest in improving his writing. Over time, I've not only enjoyed getting to know him better, but he has taught me as much as I have him. My hope is that you'll not only enjoy reading Dominic's reviews, but also glean understanding and joy from seeing the world of food through his eyes. -- Lori Fredrich, Dining Editor
This week I visited Sobelman's North Shore. It is located at 10352 N. Port Washington Rd. in Mequon.
I had the honor of meeting the owner, Dave Sobelman. Dave and his wife Melanie Sobelman run the business.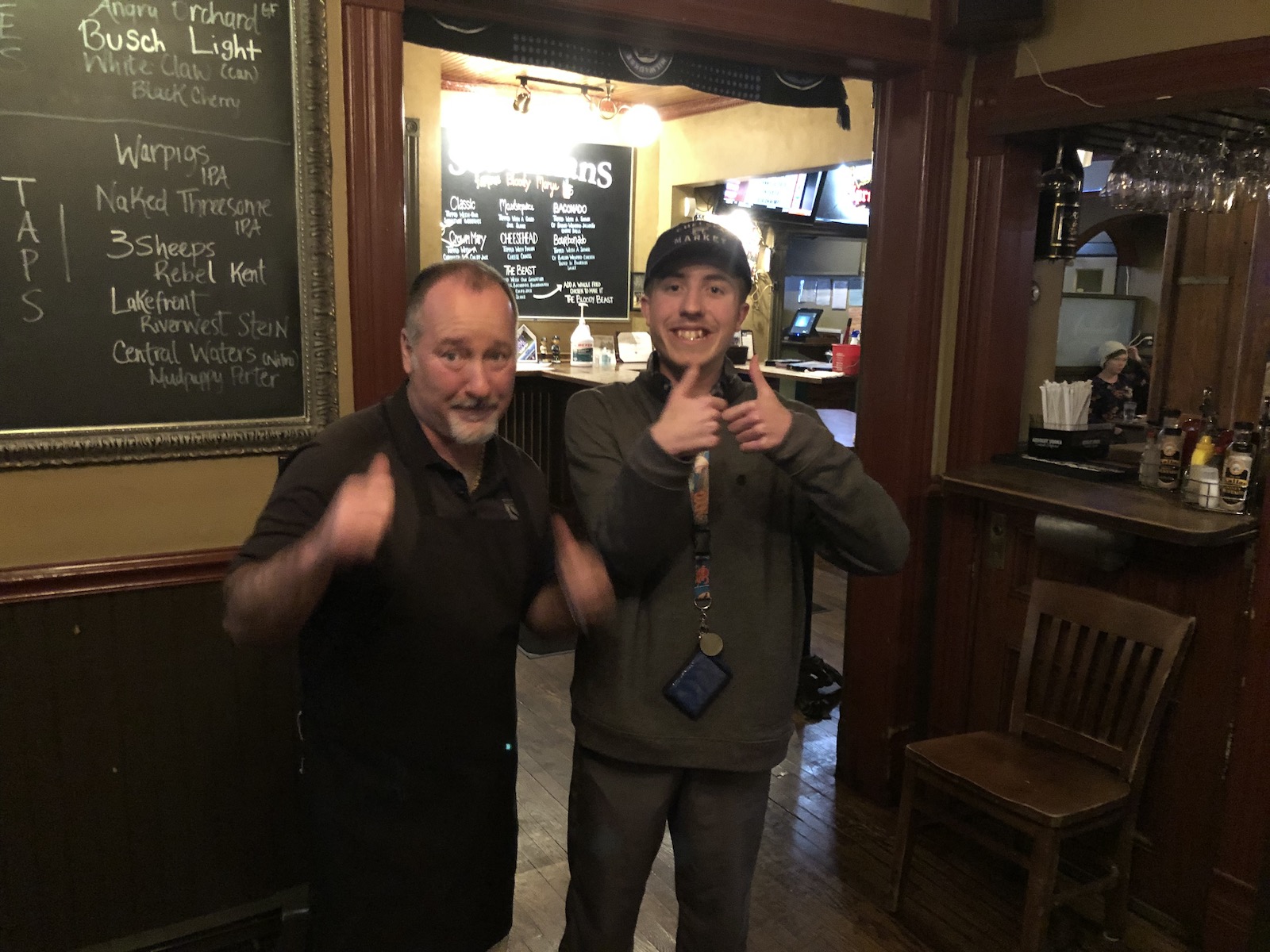 He said that he was born in St. Louis and moved here when he was ten years old. The owners said that the original Sobelmans on St. Paul opened in May of 1999. They bought the Mequon location six years ago. Sobelman said he met his wife at a restaurant where she worked called Margie's Bar and Grill. He told me that he just kept going back there to see her. He was there so often the owner got to know him. When he retired, he offered the bar and grill to Melanie.
Sobelman said that he started out with no experience and that he worked super hard to make it. He said he had awesome luck along the way too.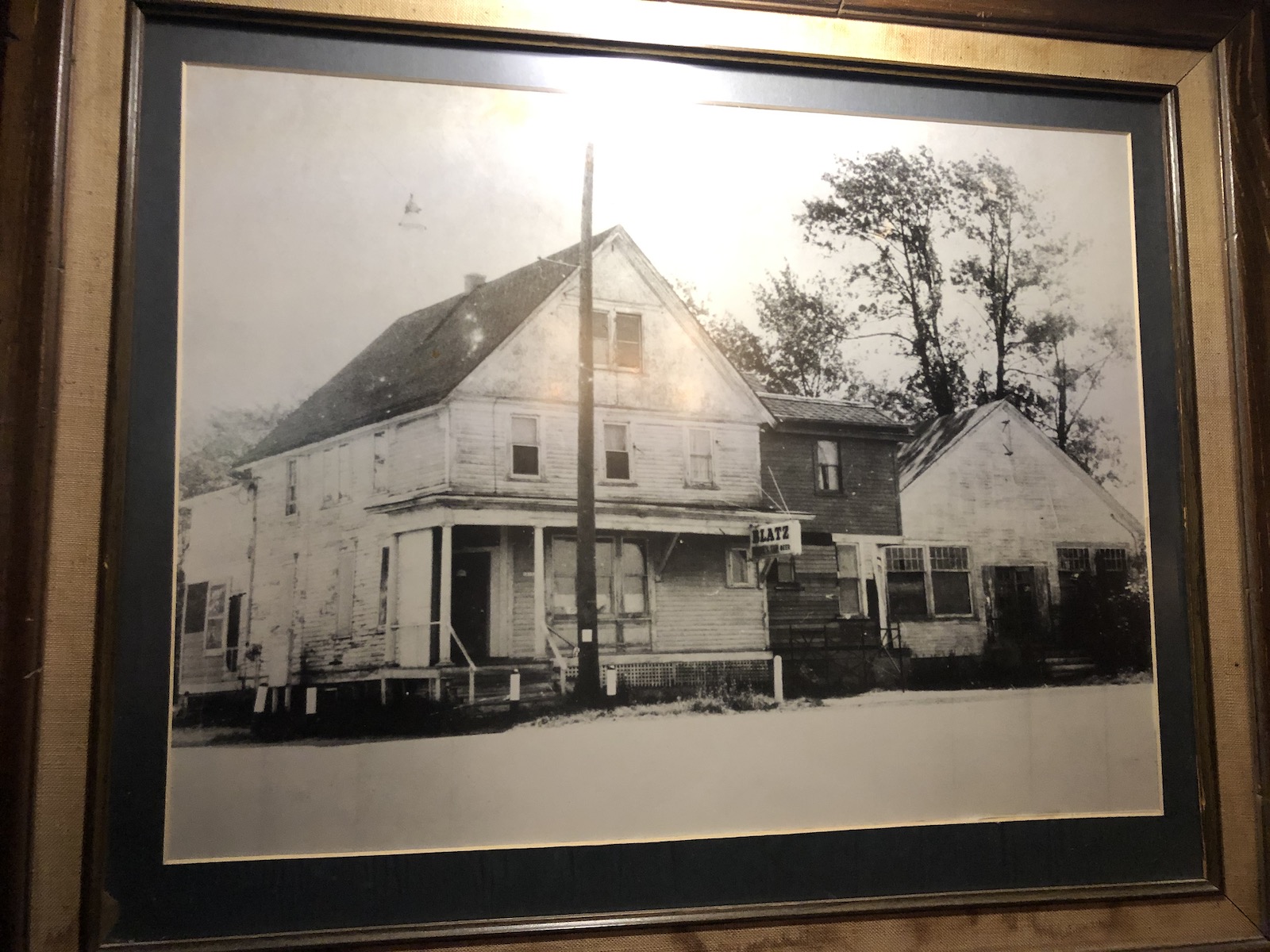 The Mequon location was built in 1892. It used to be a dry goods store. Today, the decor has a rustic bar or pub feel. It still has the original wood floor inside. The actual bar came from a place called Bohemian, which was on tenth and North Avenue in Milwaukee. It is a beautiful pub and bar where you can hang out and enjoy things.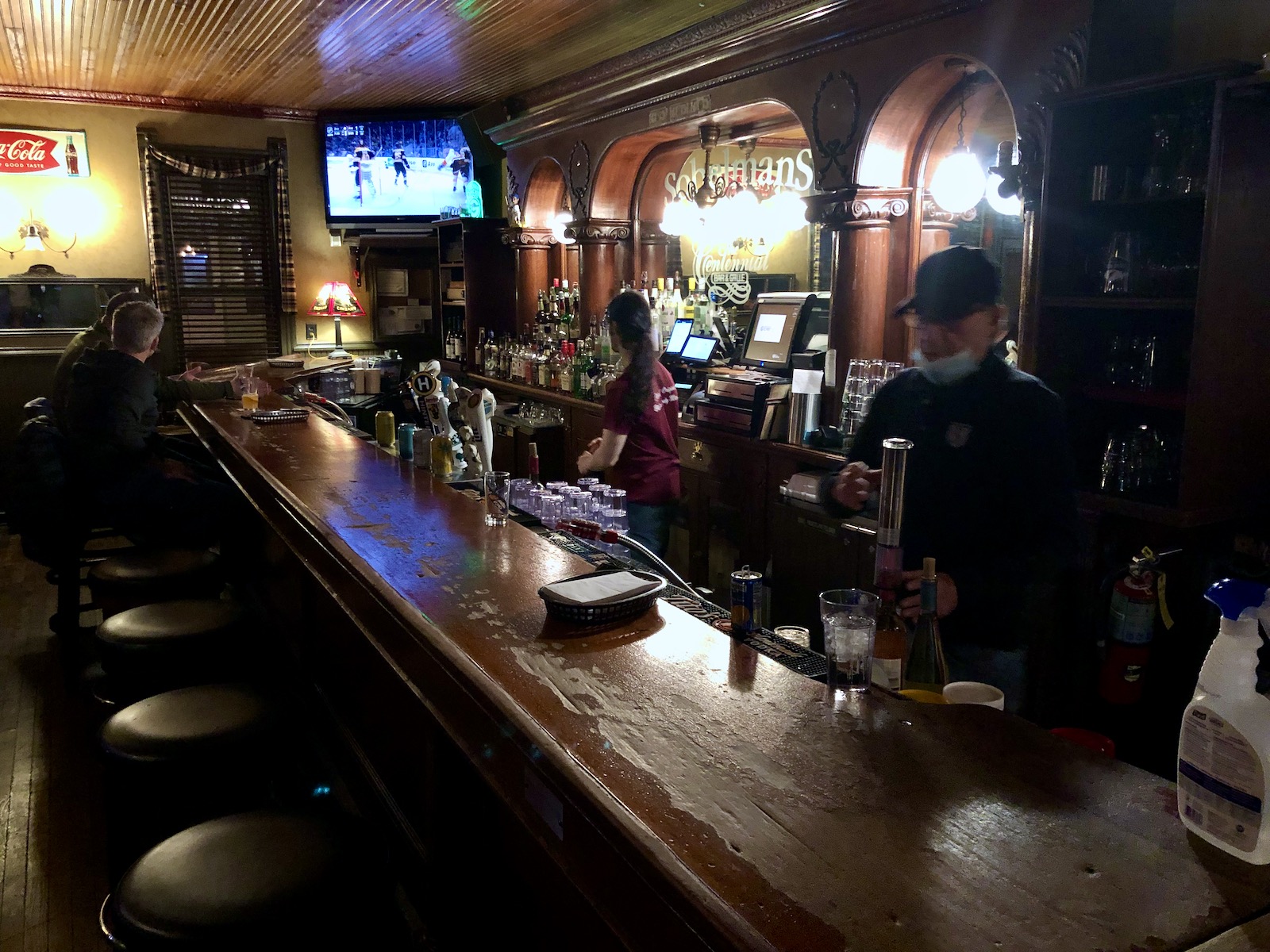 For my appetizer, I tried the sausage sampler which had Andouille, Italian, brat and jalapeño cheddar sausages with mozzarella sticks and French fries.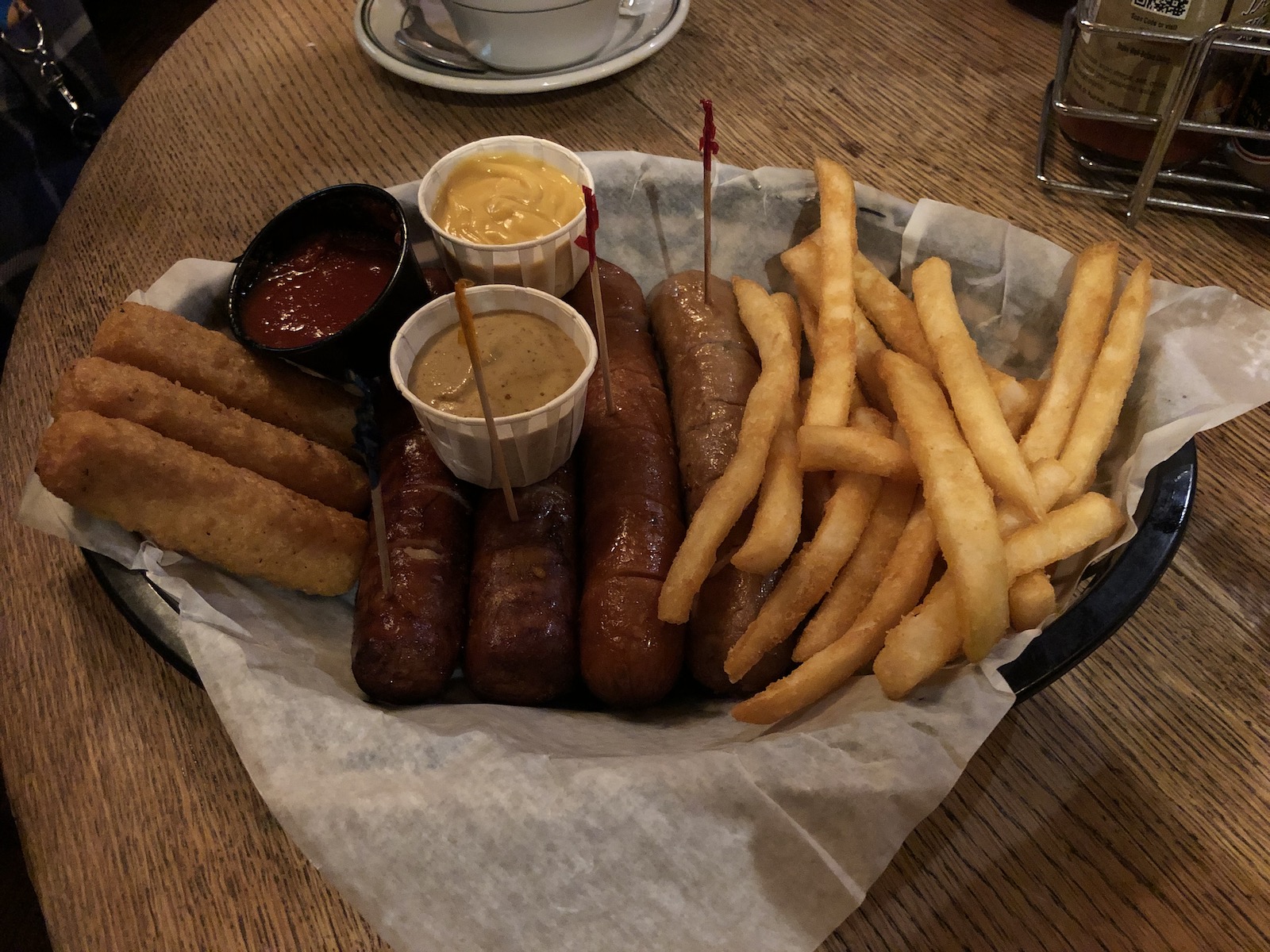 Their sausage sampler was well spread out and the sausages were well cooked and very delectable. It definitely hit the spot with some ketchup and mustard. You can't go wrong with a brat or Italian sausage in Wisconsin. Their mozzarella sticks were nice and cheesy and had a perfect crunch to them too.
I also had an appetizer of bacon wrapped jalapeño cheese balls.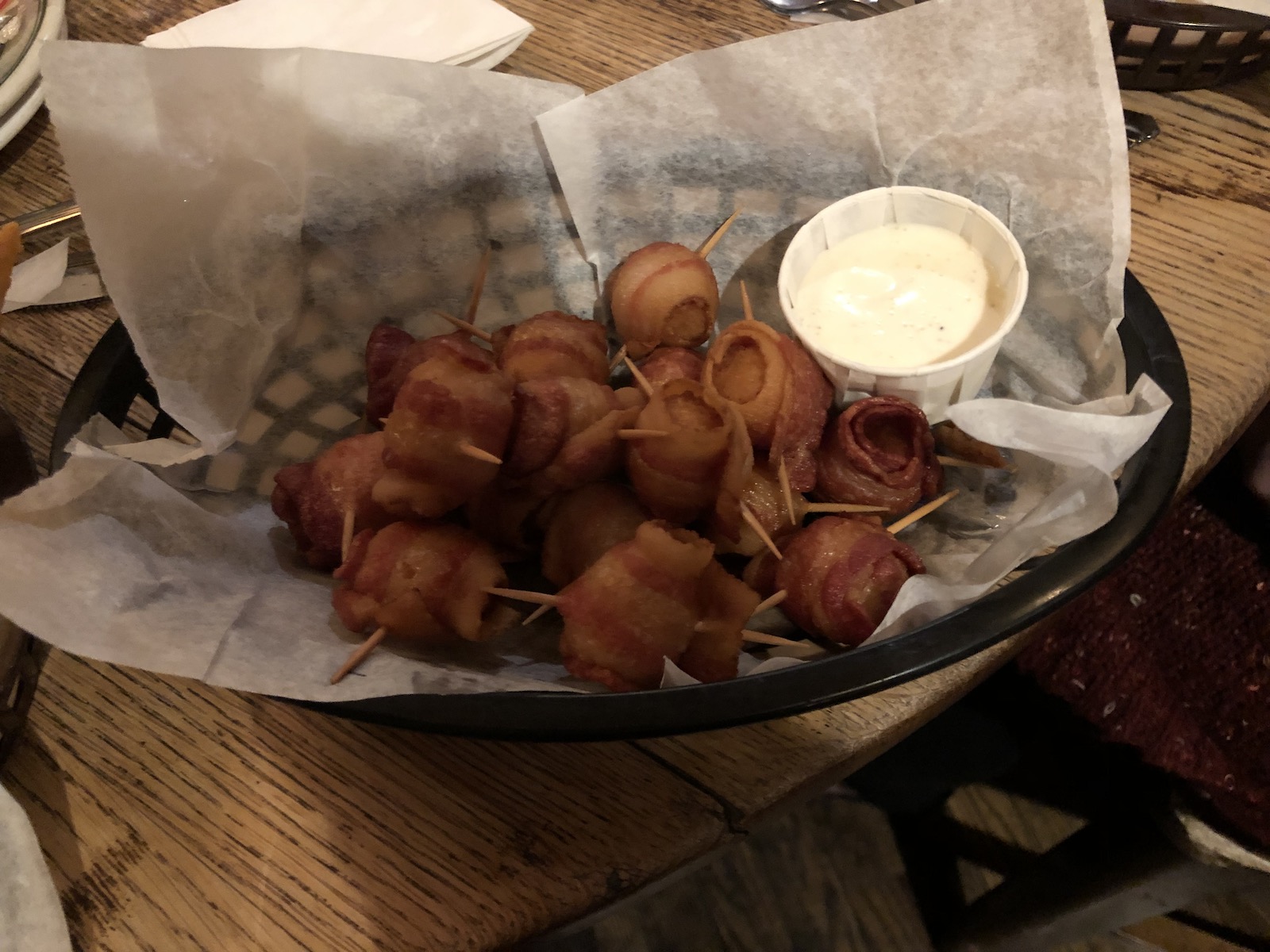 I have to say that the bacon on the outside was nice and crispy and had a slight sweet flavor to it. It was a very tasty appetizer.
Sobelman's is also famous for their Bloody Marys. Dave said that got started because he noticed places only had special drinks on Sundays and he wanted to make everyday special. He's had lots of fun over the years coming up with new things. Since I'm not 21, my teacher Mr Bernfeld tried one for my review. He said it was super tasty.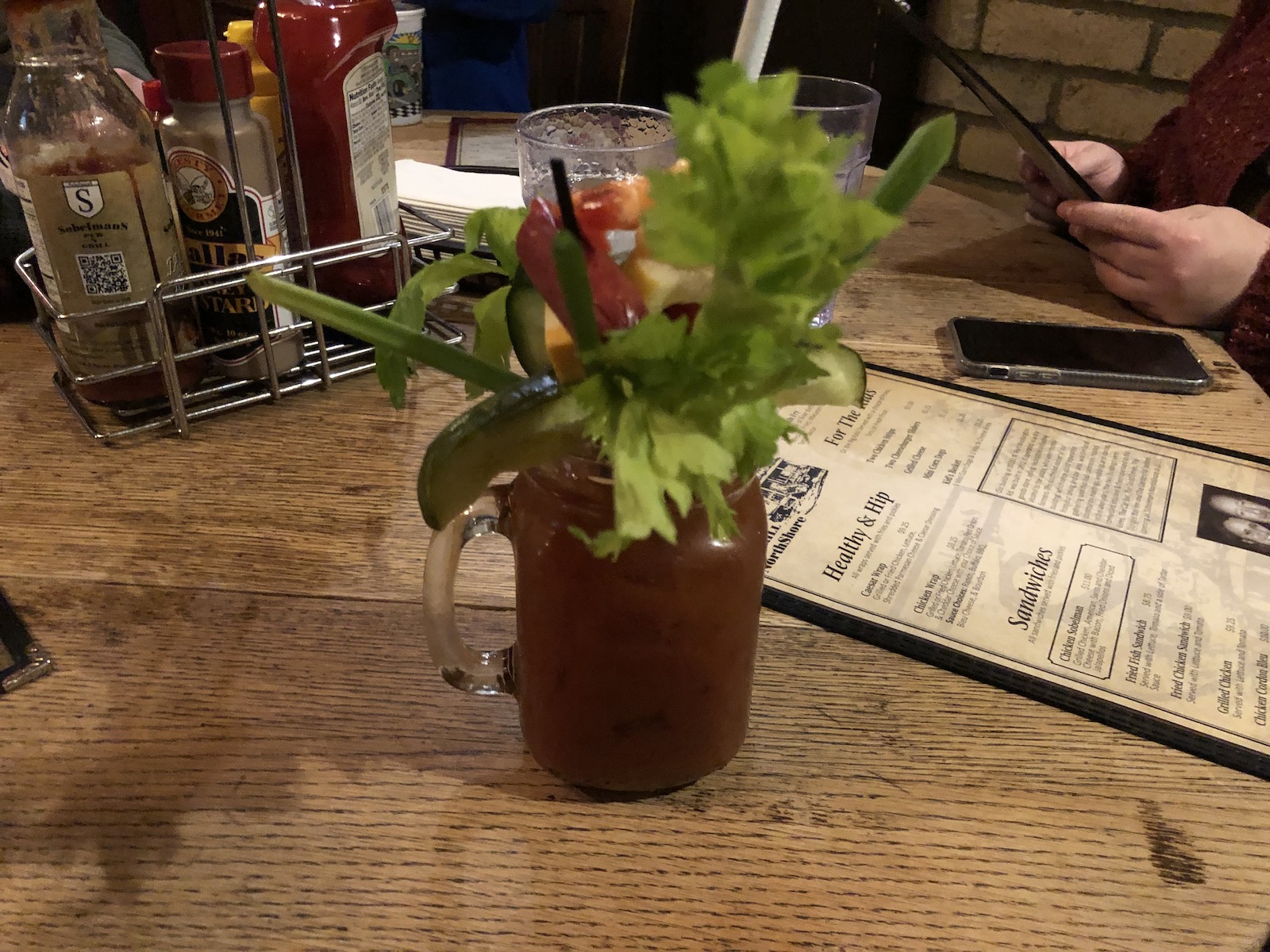 For my main course meal, I tried the Sobelman burger, which included American, Swiss and cheddar cheeses with bacon, fried onions and diced jalapeños.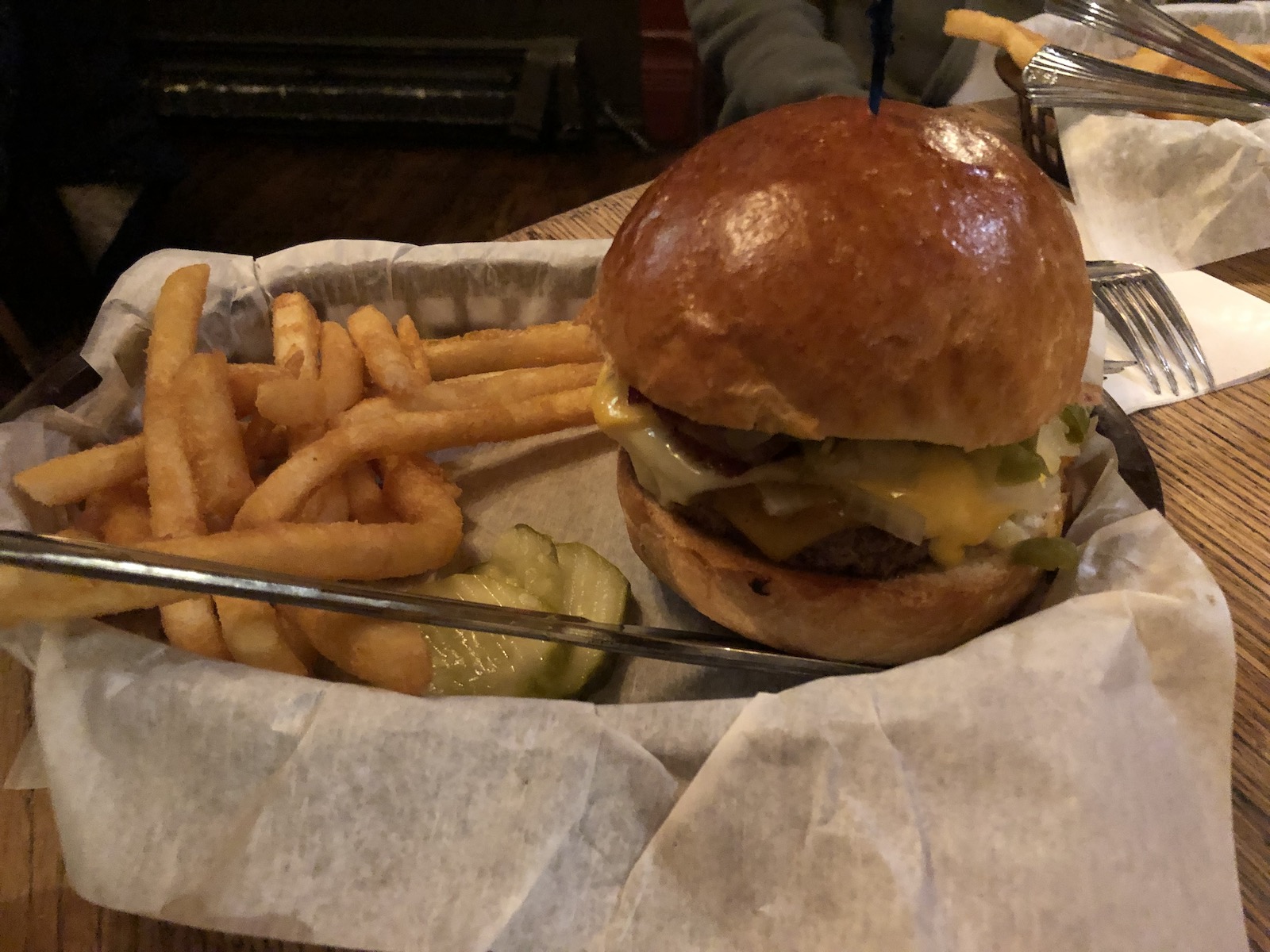 It was very ginormous looking and very filling, I thought. The cheddar and Swiss cheese made it nice and extra cheesy like I like it. It was nice and spicy and had the perfect amount of heat. The bun on the burger was toasted, and tasted homemade. I loved this burger. I chowed down on it like there was no tomorrow.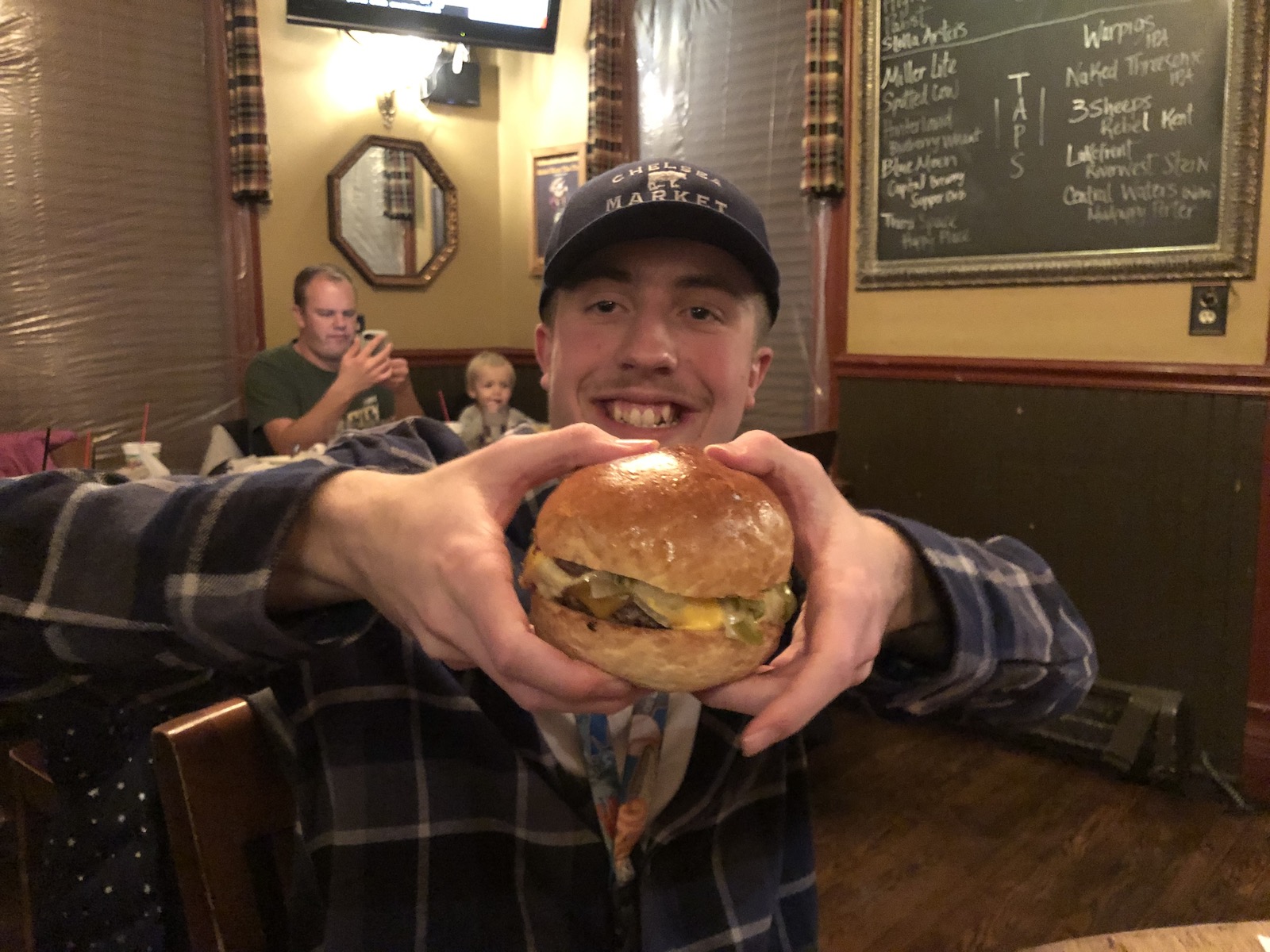 I would definitely make more trips to their other locations throughout the area too. Their food is delicious, and they treat you like family. I have to make a special mention about how friendly Dave and our waitress Mary were. They treated us so kindly, and it really makes a difference in your dining experience when you have such caring people. I love giving business to good people.
Dave and Melanie have four locations throughout the area. Those include the Mequon location, the original Sobelmans at 1900 W. St. Paul Ave.; a location near Marquette University at 1600 W. Wells St. and in Waukesha at 332 Williams St.
Dominic the Food Reviewer is a teenage writer and student at St. Francis High School who began sharing his passion for food by posting positively-focused restaurant reviews on Facebook. Since he created his page in 2019, he has been featured by multiple media outlets including Fox6, CBS58 and TMJ4. Dominic says his goal is to inspire other kids with special talents to find their own voices and passions.