Join us on Saturday, July 23 for some lakeside munchies at the second annual OnMilwaukee Food Truck Fest. Choose from a menu of 20 trucks and enjoy the live DJ, games and entertainment. It's the biggest gathering of the best food on four wheels.
At OnMilwaukee, we believe in lifting up all voices and using our platform to support others' dreams. And that's what we hope to do for Dominic the Food Reviewer. When I first met Dominic almost two years ago, I was impressed by his passion, his curiosity and his interest in improving his writing. Over time, I've not only enjoyed getting to know him better, but he has taught me as much as I have him. My hope is that you'll not only enjoy reading Dominic's reviews, but also glean understanding and joy from seeing the world of food through his eyes. -- Lori Fredrich, Dining Editor
This week I got to try a Thai and Lao restaurant called Sweet Basil at 6509 S. 27th St., Franklin. Sweet Basil opened in April of 2020. They serve a mix of Laotian, Thai and Asian cuisine.
I got the chance to meet with co-owner, Victoria Sithy and her husband Andrew.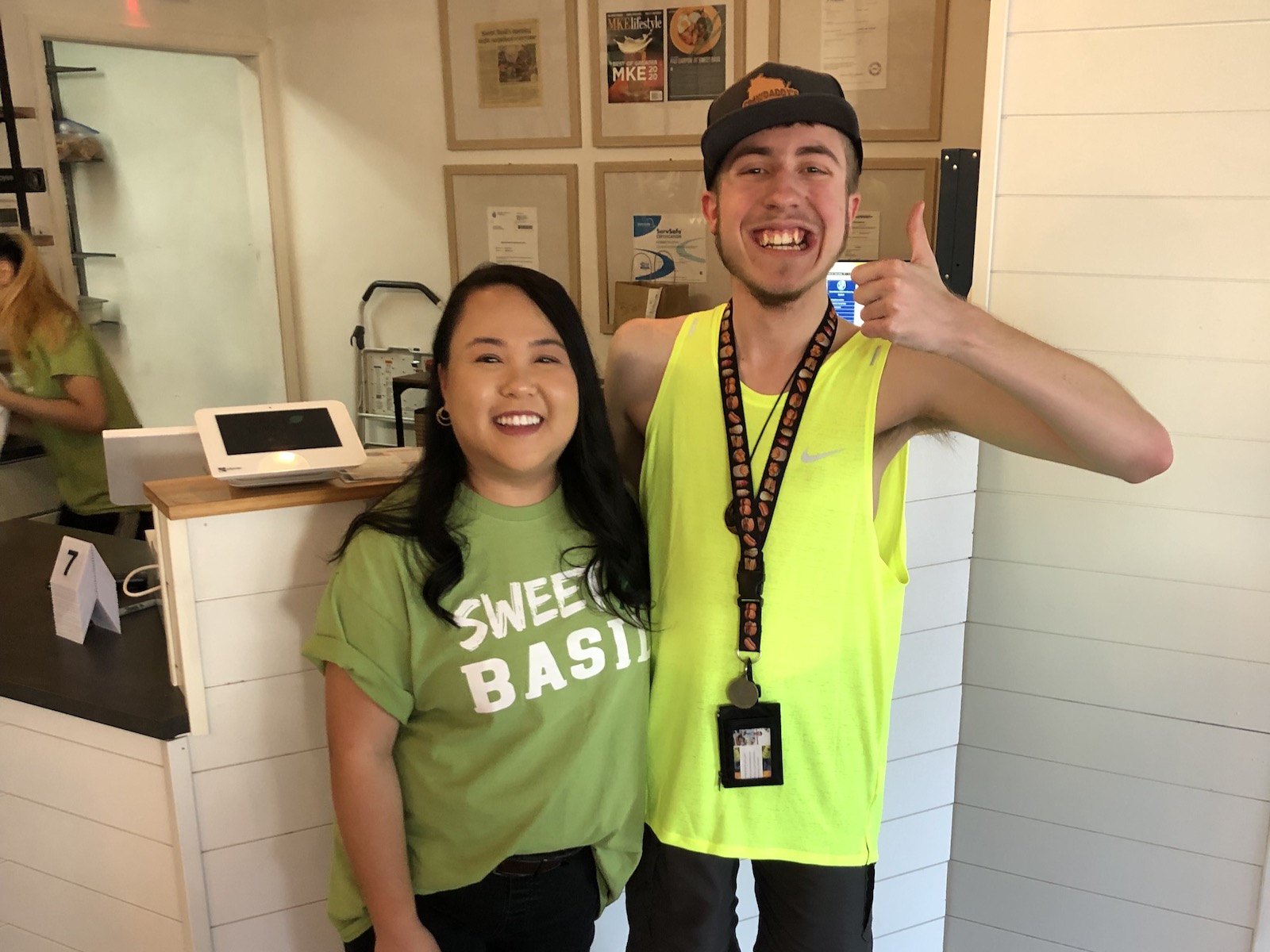 Victoria's mom was such an inspiration for this idea. Her parents worked multiple jobs, while she was growing up, so her mom was unhappy and she said her dream was to open this kind of restaurant serving Thai and Asian dishes. The owners mentioned that the family originally opened a restaurant in Janesville and were there for five years. Victoria saved as much as she could to secure the space for their restaurant in Franklin.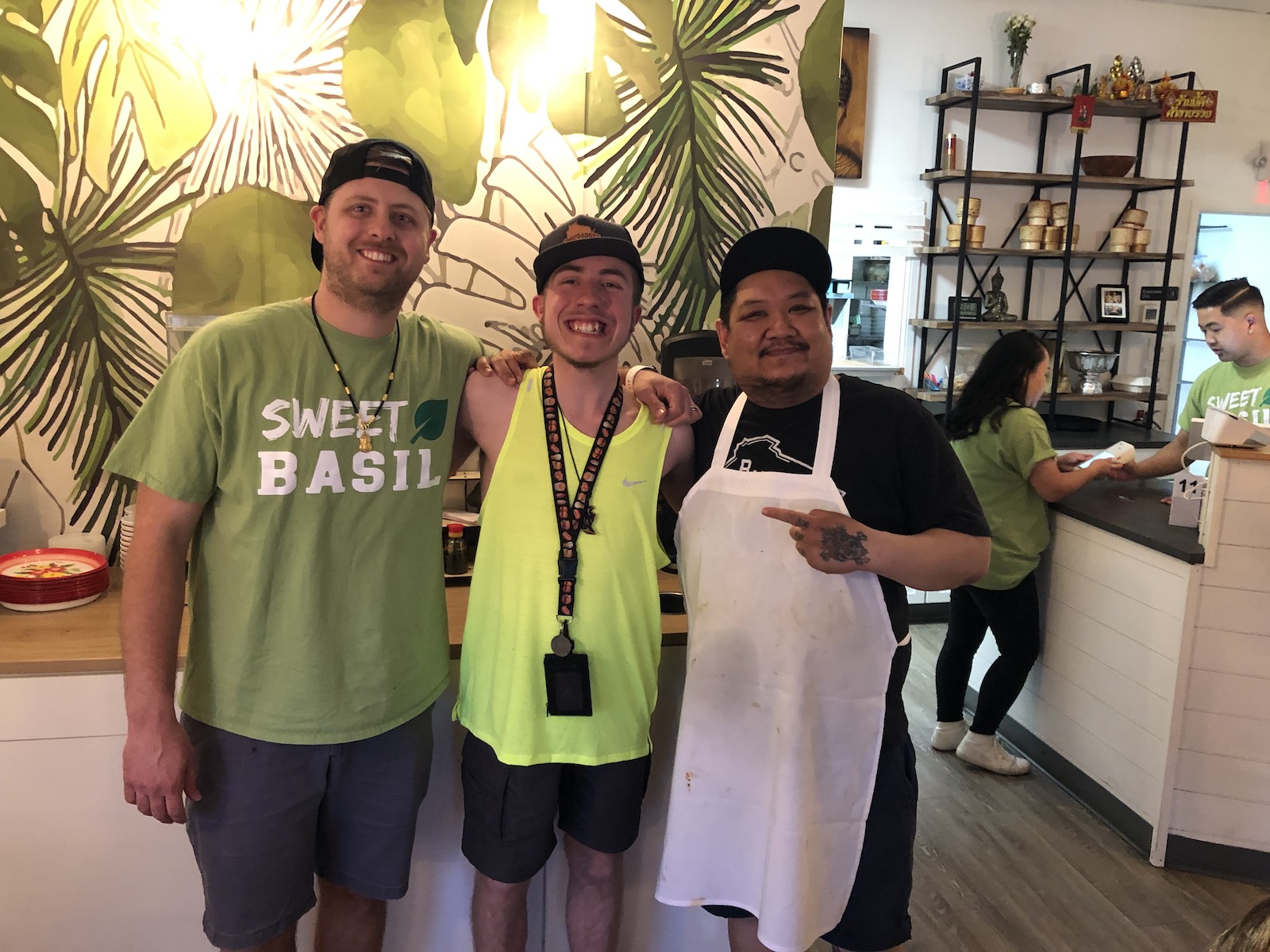 I got the chance to meet the rest of the family that included her mom, and all the rest of the staff.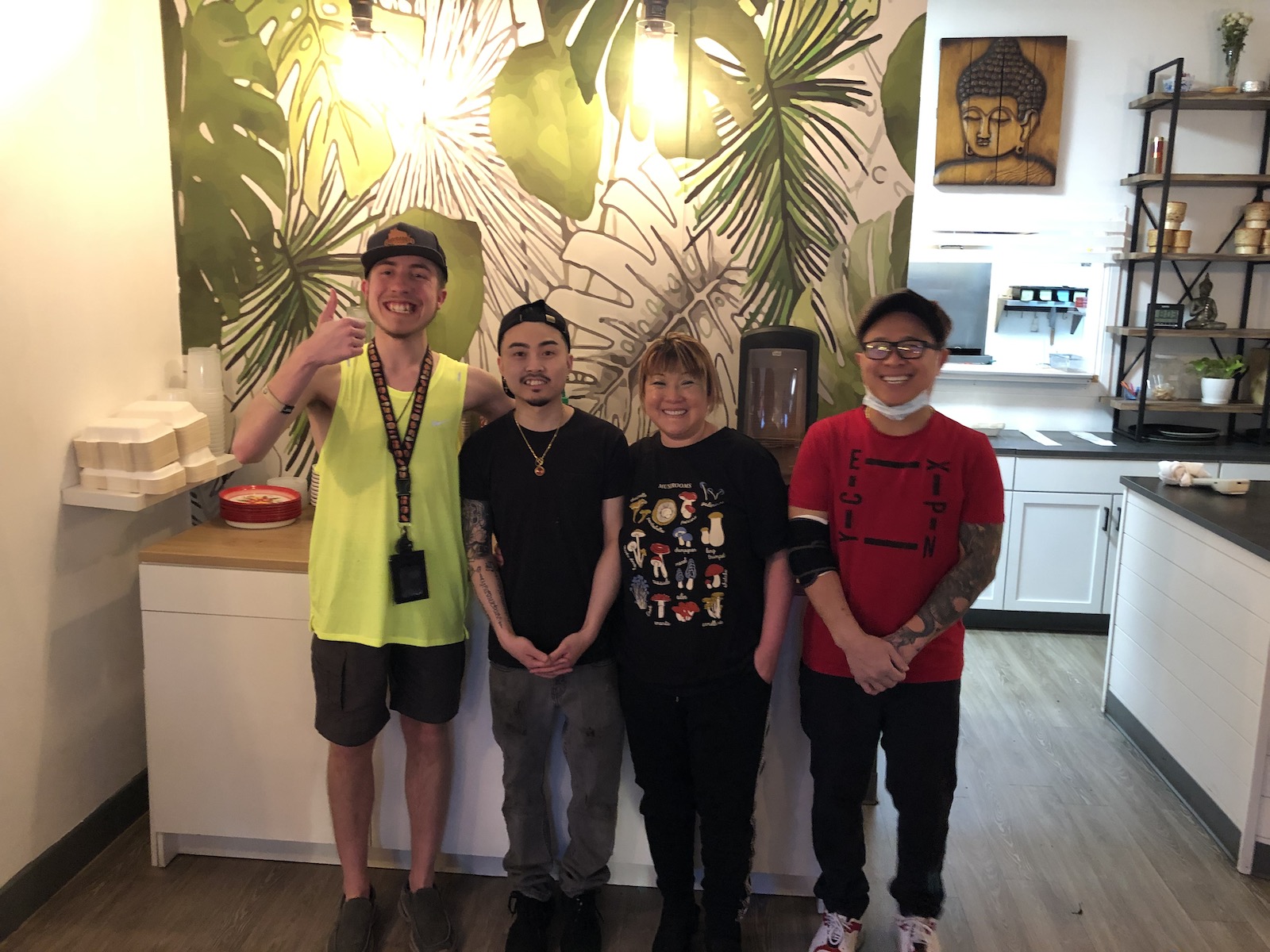 Victoria told me that before it became Sweet Basil, the whole entire space got renovated. The ambiance at Sweet Basil is clean and bright, with a modern twist and lots of color. They have very high ceilings with murals on the walls and different kinds of plants which include very colorful dark and light green leaves.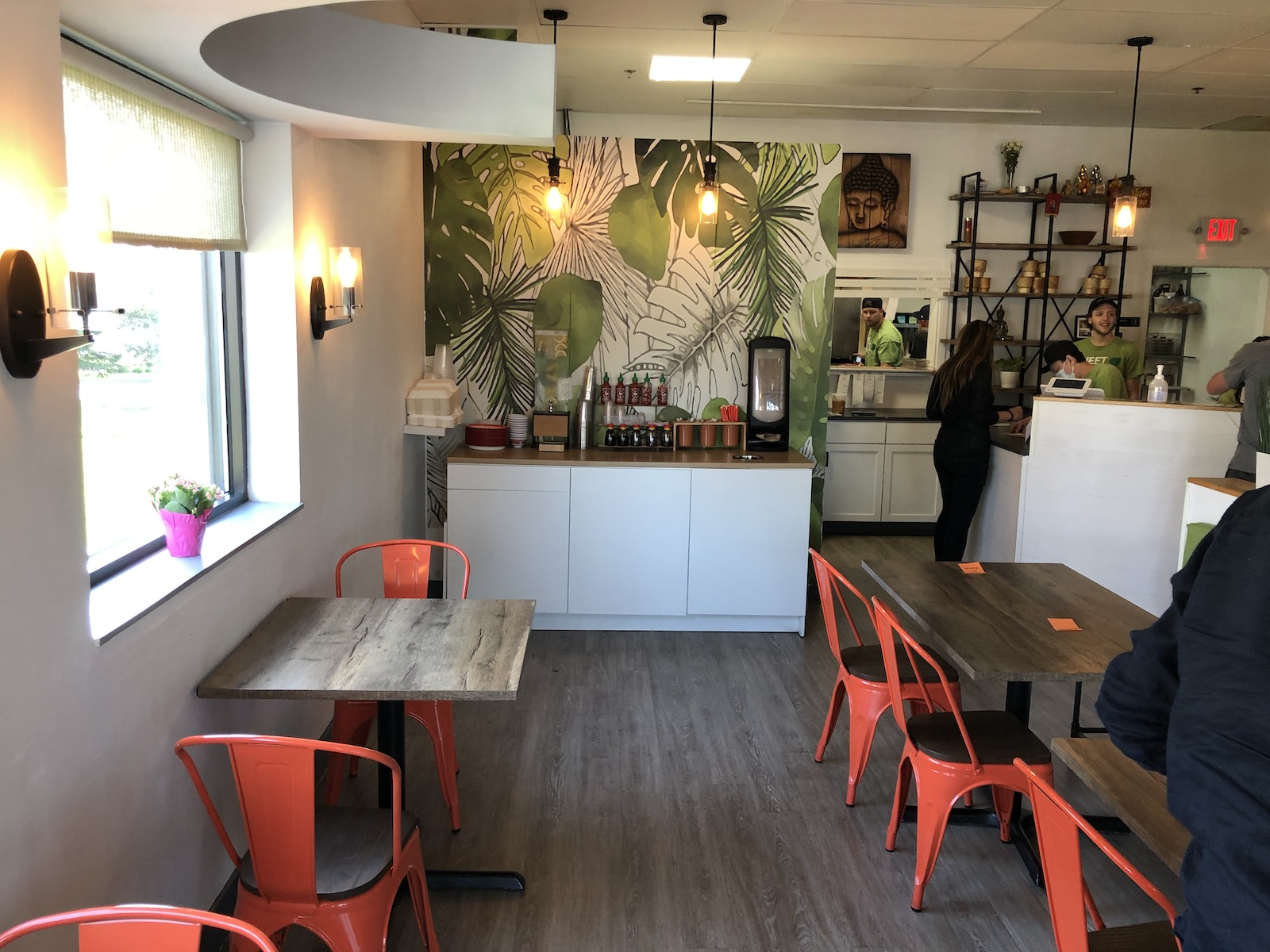 Victoria's mom, Vanna [Praseutsack], helps out at Sweet Basil in the kitchen. Her mom was incredibly generous and made us feel like family by letting us try many different Thai and Lao inspired dishes. I learned that the name, Sweet Basil, is actually a referencee to Thai basil. I thought that was super interesting. They use Thai basil in many of their recipes.
I tried jeow bong noodles which included ingredients such as stir fried ramen noodles with jeow bong spicy chili sauce and mixed vegetables. I thought it was presented super beautifully.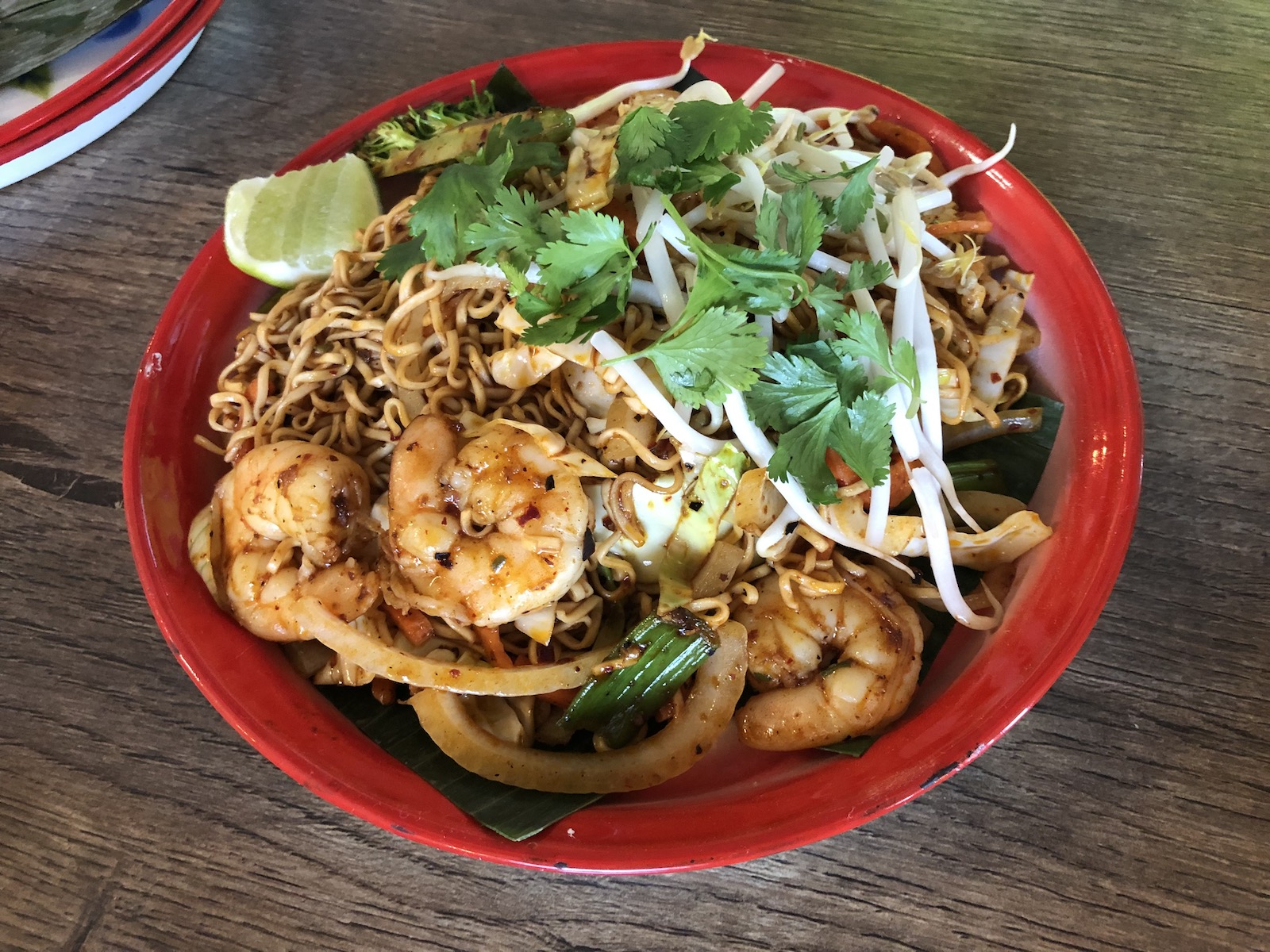 The Jeow bong noodles were super mouthwatering and just melted right into my mouth. The jeow bong had a nice kick to it and the right amount of spices in it. It was not too overpowering for me. That spicy chili sauce mixed very well with the noodles and made the whole dish have so much character.
For my next dish, I tried their panang curry which had a very vibrant flavors and some spice. What I absolutely loved about it was the rich flavors in the dish and a very hot flavor, which I love.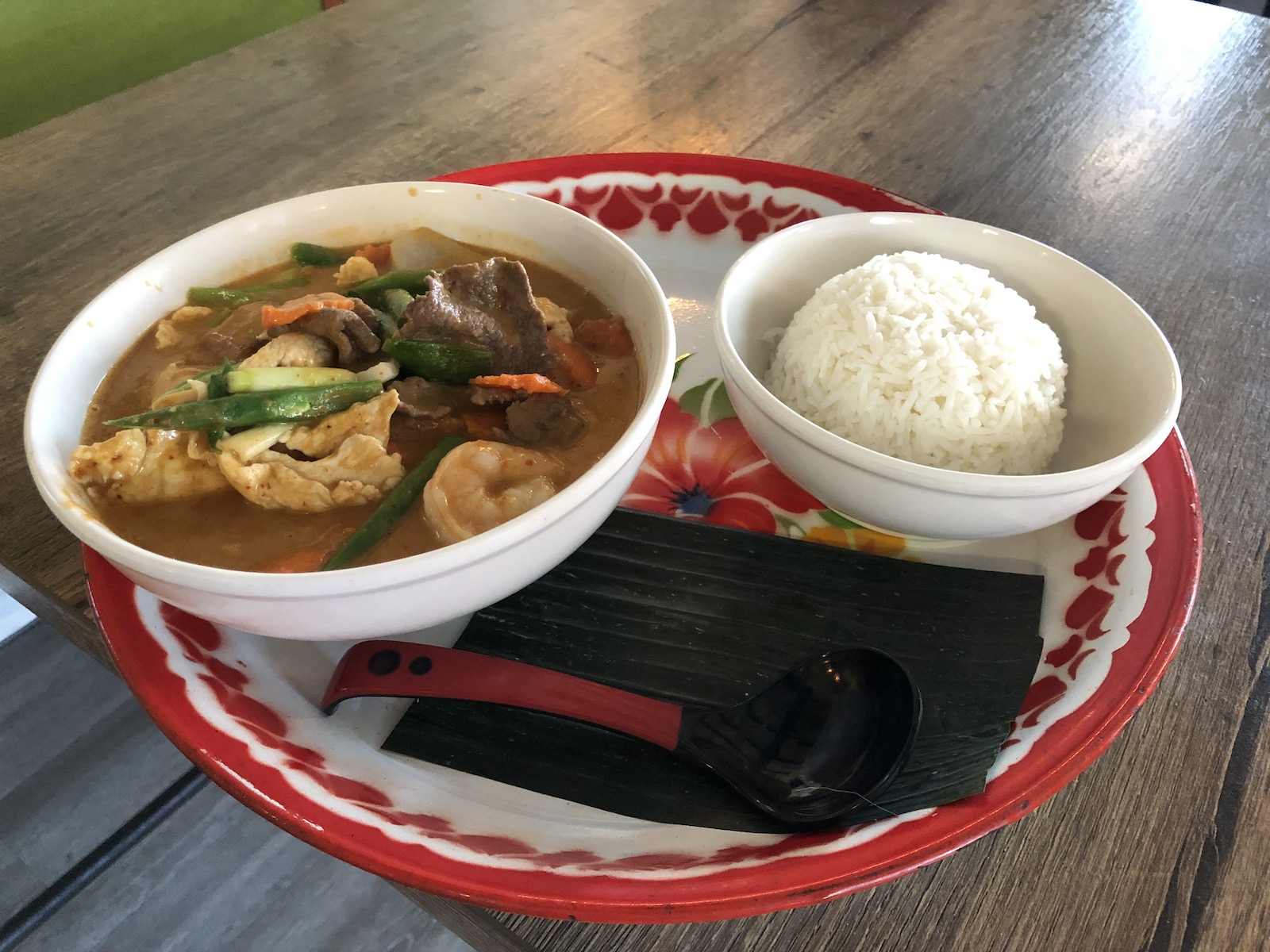 Then I tried the pad Thai, which also had very tasty flavors and very thin noodles. What I enjoyed about eating that dish was that I poured some chili paste sauce onto it. It gave it a consistent and sweet flavor.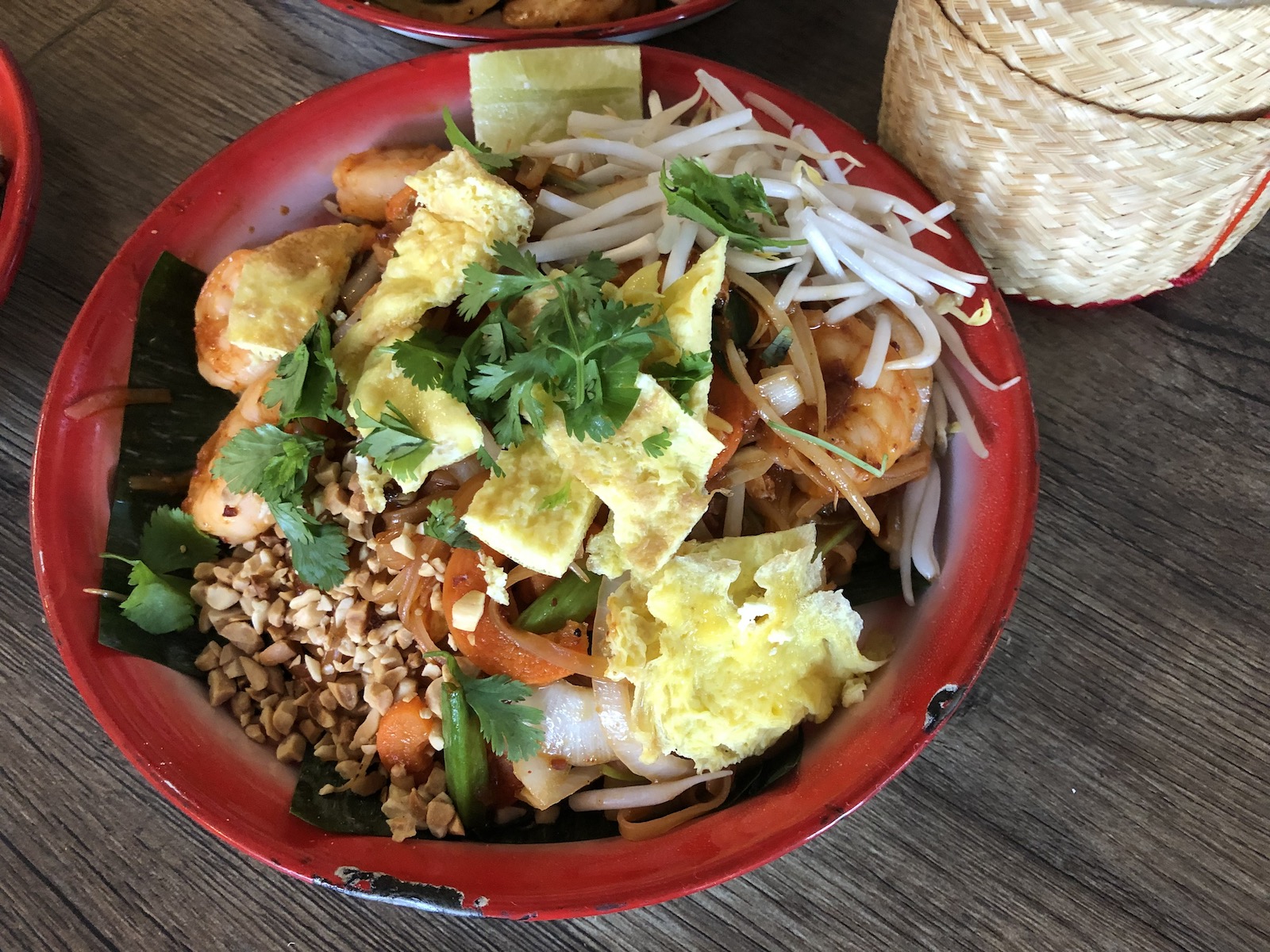 For my beverage, I tried one of their popular Thai smoothes which is the boba smoothie. While I was taking sips of my banana smoothie, I could really taste the bananas in the beverage and it was super refreshing on a warm sunny day.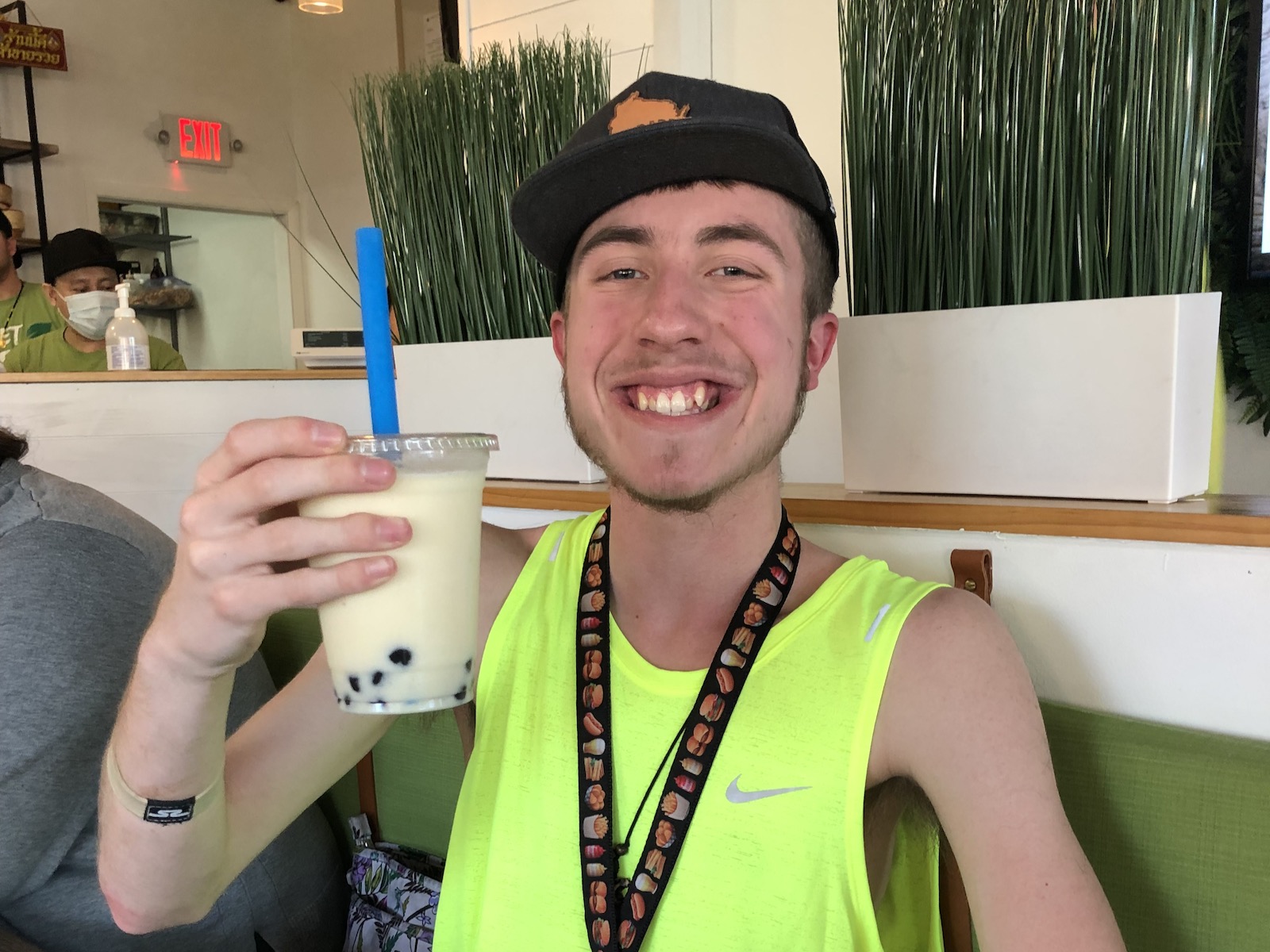 I even got to try their veggie egg rolls, which were stuffed with carrots and cabbage. The veggie egg rolls were thinly wrapped and had a nice warm taste. The cabbage had a slightly crunchy texture and the shredded carrots were very thin and sweet, which I absolutely enjoy.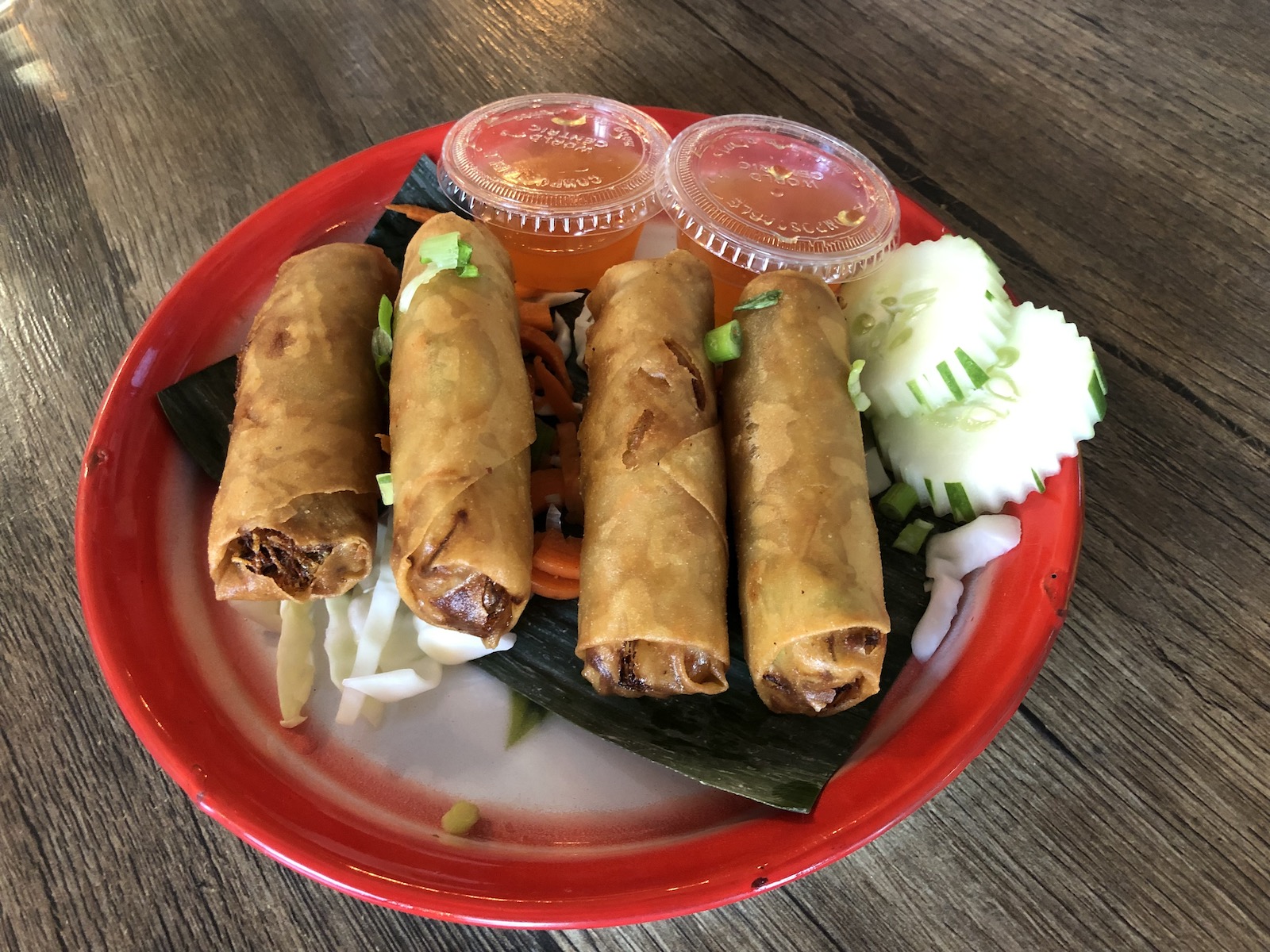 For my desserts, Vanna brought out surprising desserts which were their strawberry egg rolls and sweet mango sticky rice. The strawberry egg rolls had a nice mixture of sweetness and a crispy texture.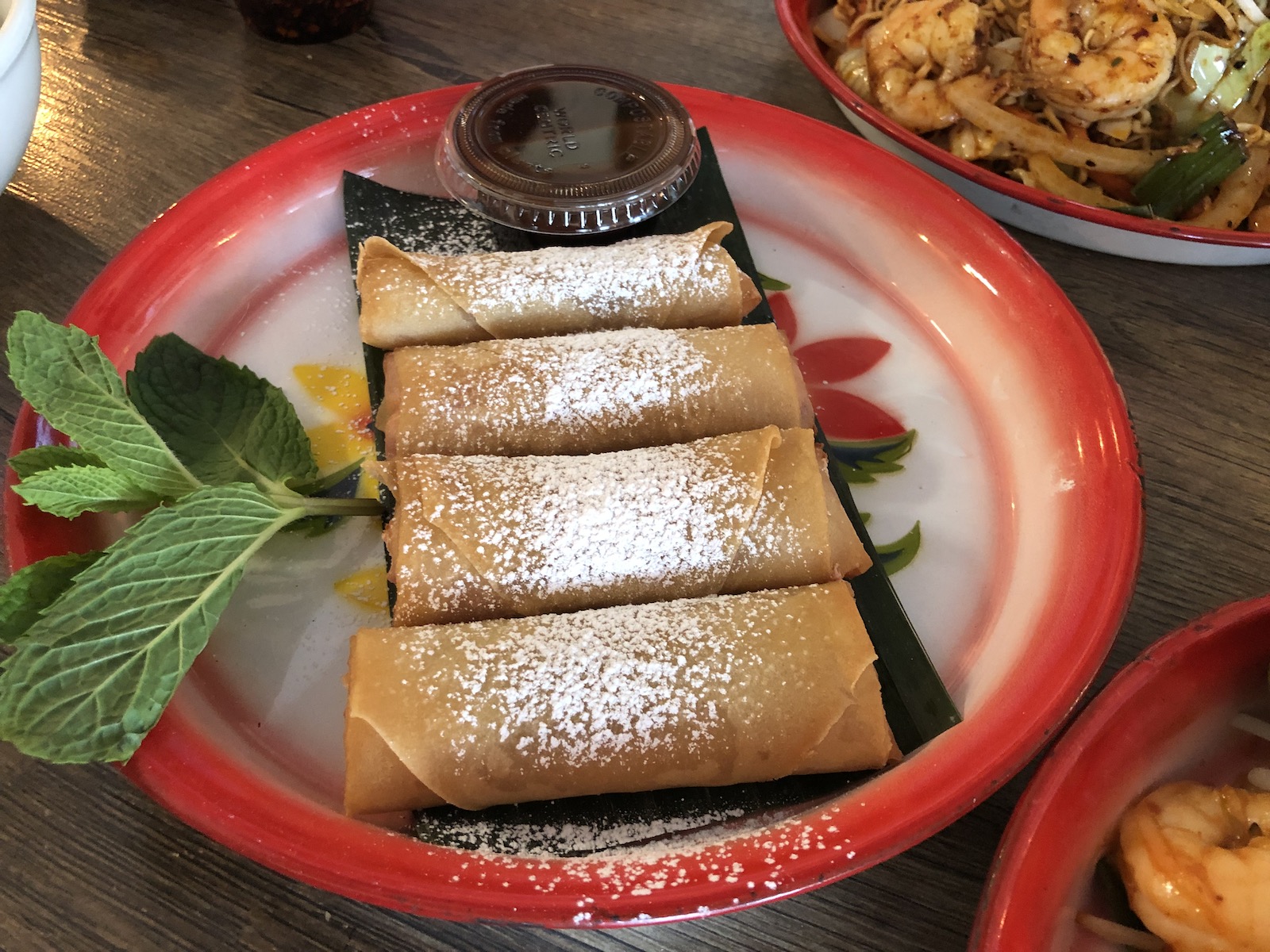 Their sweet mango sticky rice had a very tropical soft texture to it and it had a creamier flavor. It was super out of this world, and I could not stop eating all of it. I was heaven. They both were scrumptious and the rice was nice and well put together.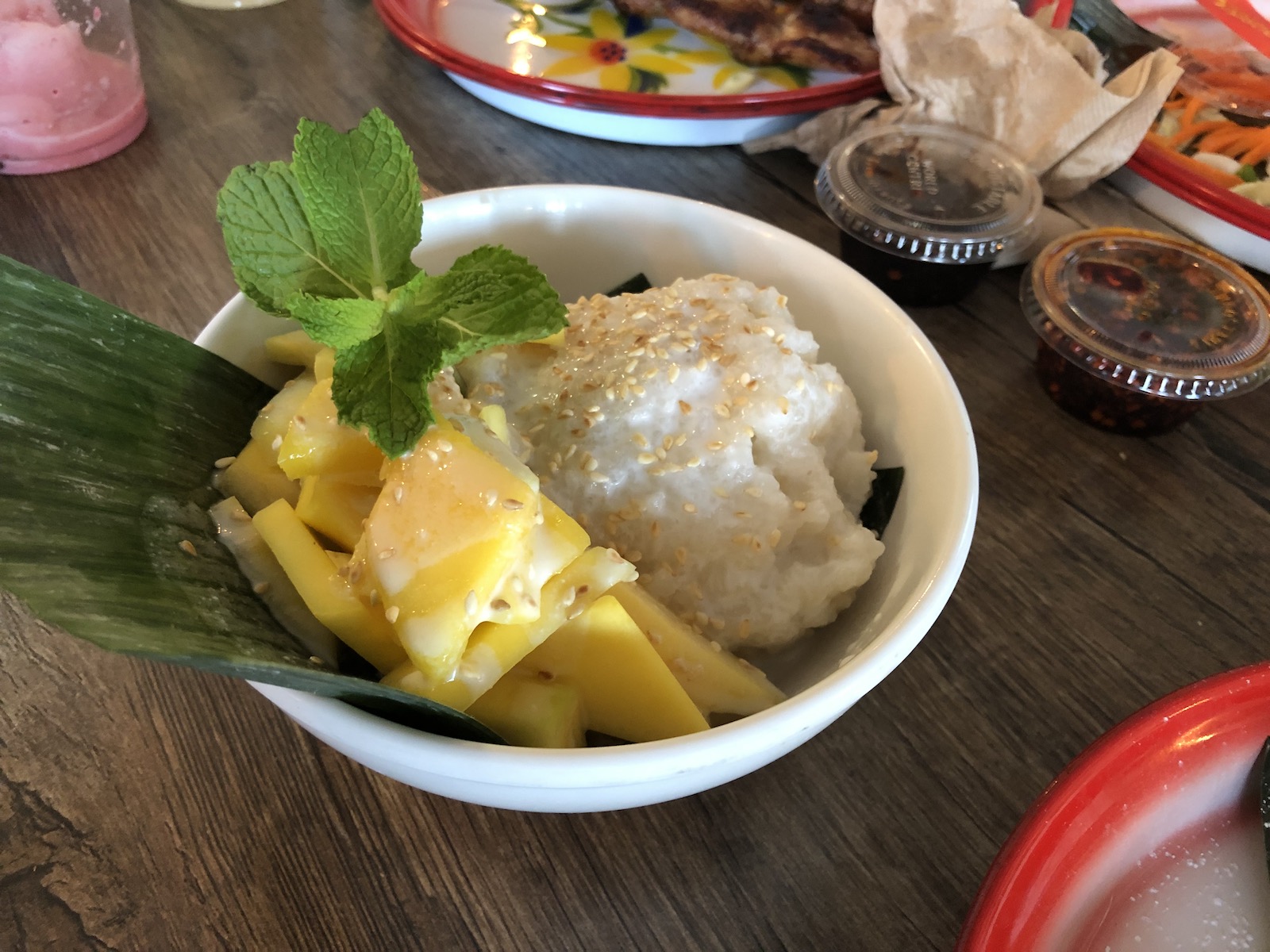 Victoria said all their Thai and Lao dishes are all fresh and most of it is made from scratch. Their sweet and sour sauce is homemade.

I would highly suggest trying Sweet Basil because they have the best panang curry ever. The mango sticky rice dish was probably one of my favorite desserts that I have had at a restaurant during my reviews. When you go there, you have to try their mango sticky rice because they have so many natural flavors which made me feel like I was in the tropical area of Thailand.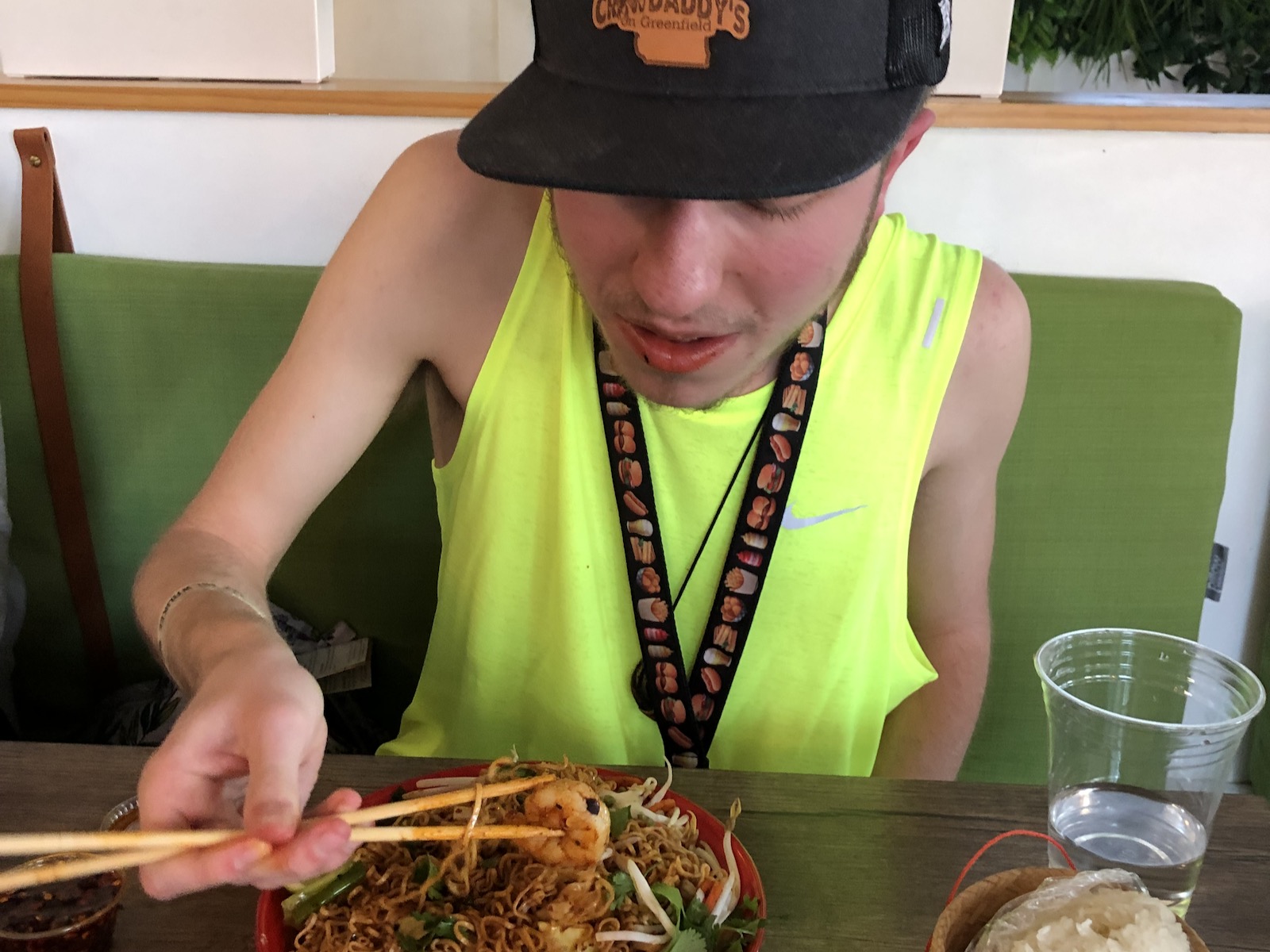 I promise you will not be at all disappointed by any of these dishes. I want to give a huge shout out to all the staff with Vanna, Victoria and Andrew for taking care of us and making us feel welcomed. They have so much positive energy and it was such a honor to spend time to them to talk about Thailand. I want to go there someday on a trip to try even more Thai dishes and explore. If you are in Franklin or want to try this out someday you definitely have to.
Dominic the Food Reviewer is a teenage writer and student at St. Francis High School who began sharing his passion for food by posting positively-focused restaurant reviews on Facebook. Since he created his page in 2019, he has been featured by multiple media outlets including Fox6, CBS58 and TMJ4. Dominic says his goal is to inspire other kids with special talents to find their own voices and passions.