Join us on Saturday, July 23 for some lakeside munchies at the second annual OnMilwaukee Food Truck Fest. Choose from a menu of 20 trucks and enjoy the live DJ, games and entertainment. It's the biggest gathering of the best food on four wheels.
At OnMilwaukee, we believe in lifting up all voices and using our platform to support others' dreams. And that's what we hope to do for Dominic the Food Reviewer. When I first met Dominic almost two years ago, I was impressed by his passion, his curiosity and his interest in improving his writing. Over time, I've not only enjoyed getting to know him better, but he has taught me as much as I have him. My hope is that you'll not only enjoy reading Dominic's reviews, but also glean understanding and joy from seeing the world of food through his eyes. -- Lori Fredrich, Dining EditorI recently tried The Etcetera Bar and Grill. It is located at 118 E Wisconsin Ave. in Oconomowoc near Fowler lake.
I had the honor to meet owners Brian Borkowski, Tammy, her husband Jason, and Chef Alex. Alex used to be the chef at Stolley's Hog Alley. Brian said that he also operates the bar next door, Vino.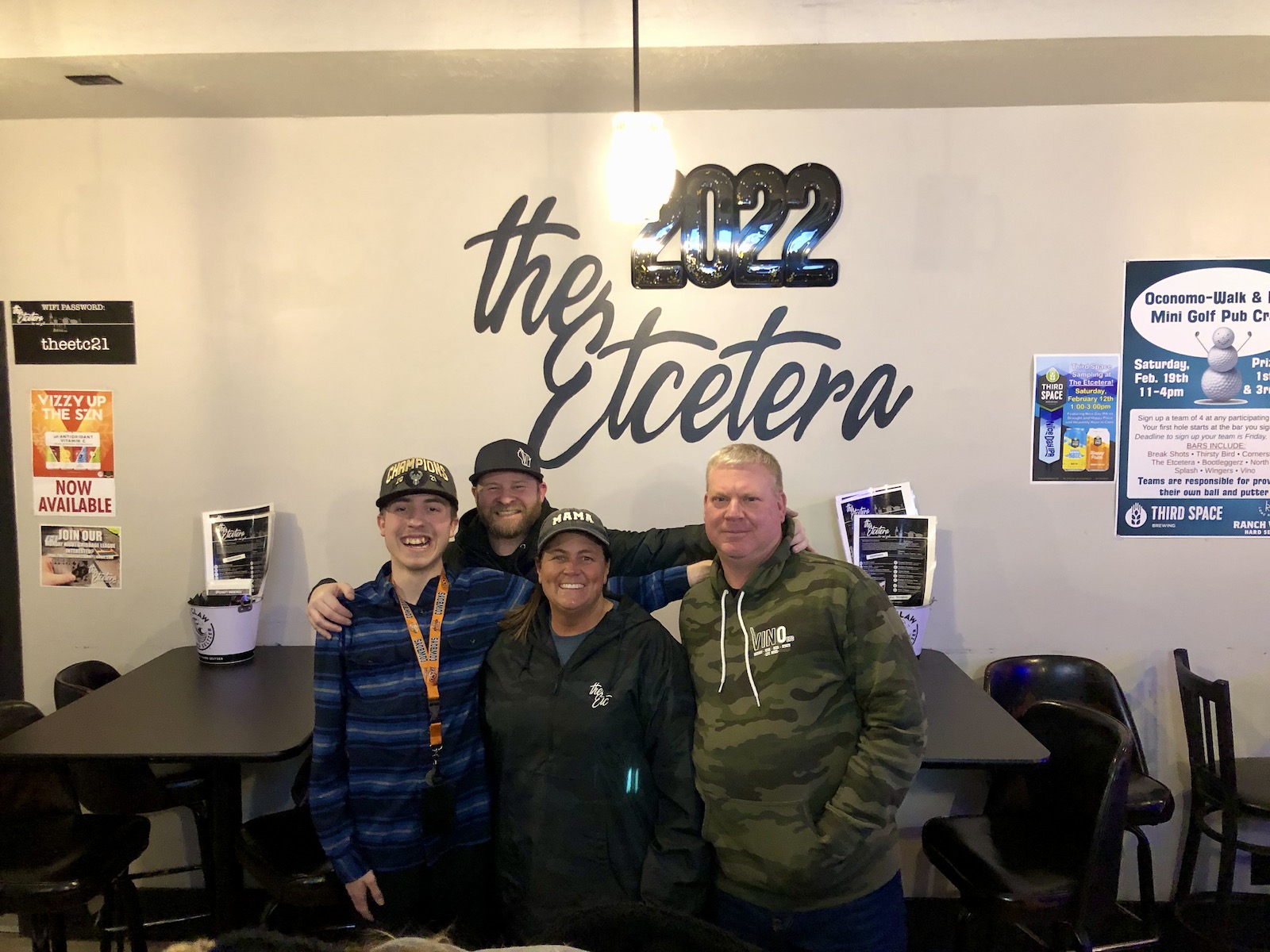 Brian says he absolutely loves people. He used to have a corporate job at Kohl's Department store; but he lost his job during COVID-19, and now he enjoys owning a restaurant and being out and socializing with people more in the community.
The restaurant opened in April of 2021. It was a bowling alley at one point in time and then Lakerz Bar. The original bowling alley floor is still underneath the new floor in the restaurant and bar. The building has been standing there since 1948. Jason added that they are building a brand new rooftop patio that will over look Fowler lake too.
The Etcetera can host bigger celebrations like birthdays, weddings, bachelorette parties and so much more in their large room in the back. It is a family friendly oriented place with all kinds of games for kids. There are games that include basketball, darts, ski ball, pool table and arcade games.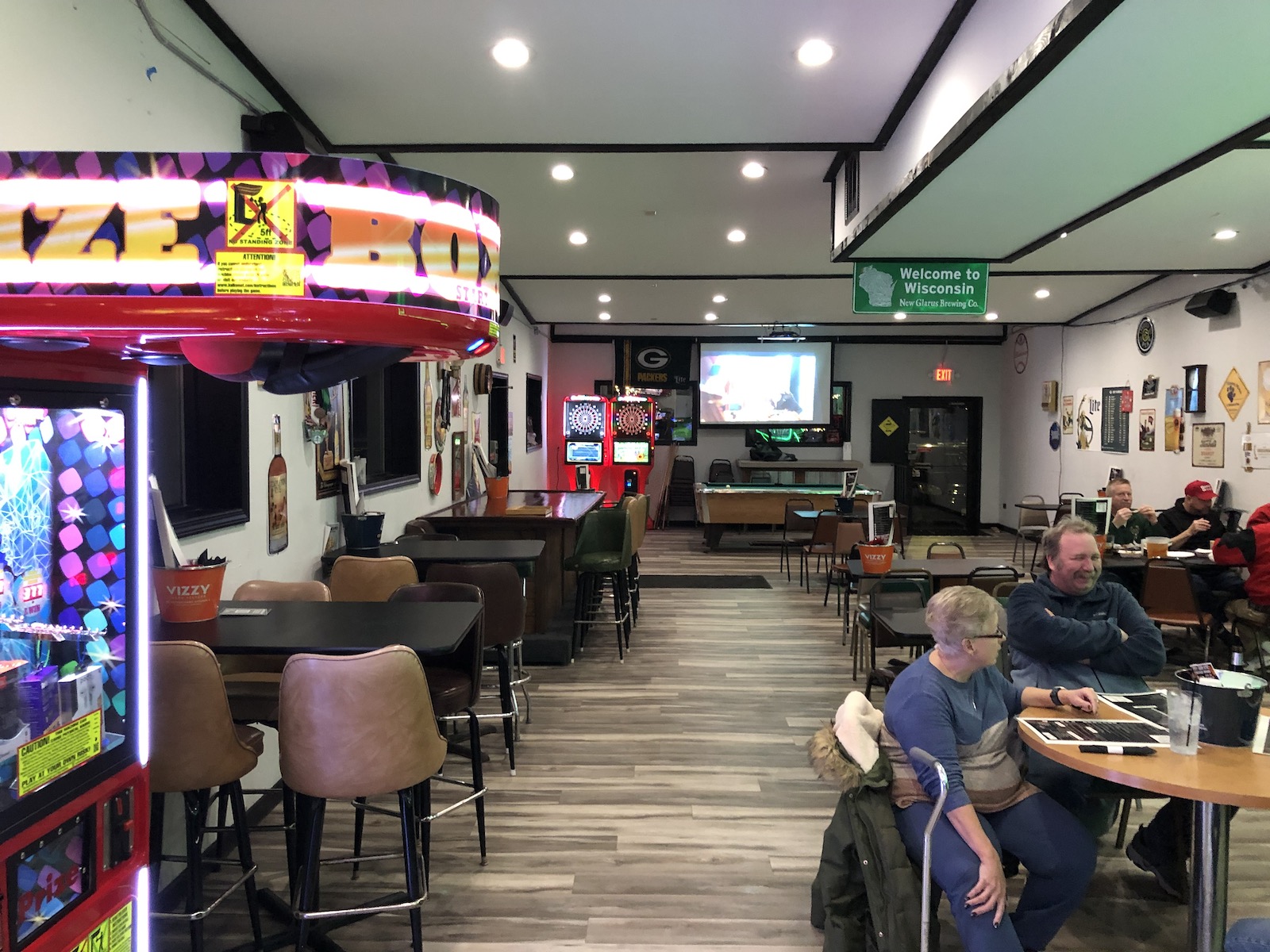 They serve all kinds of pub type foods here. They just started serving breakfast on Saturdays and Sundays from 9 a.m. until noon. They have a Friday fish fry too. Brian added that they are most popular for their cheese curds, pizza and hand breaded chicken tenders. All their rubs and sauces are made in house. In fact, they just won the peoples choice award in the city of Oconomowoc for their bloody marys and chili.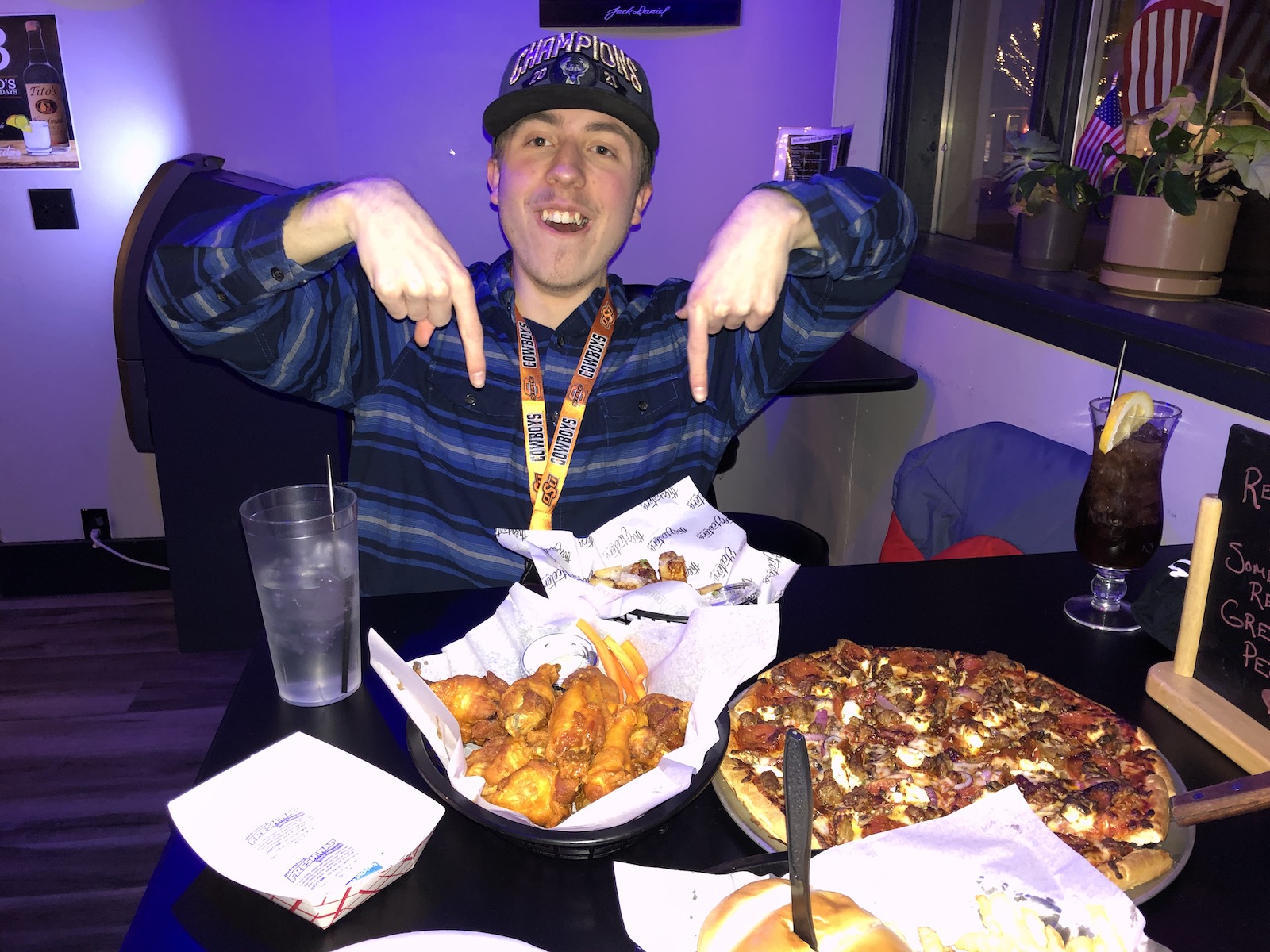 I got to try colucci pizza with dollops of cream cheese, onions, cheese and more. I definitely have to say that pizza had a nice smooth creamy taste. The crust had a perfect crispiness to it.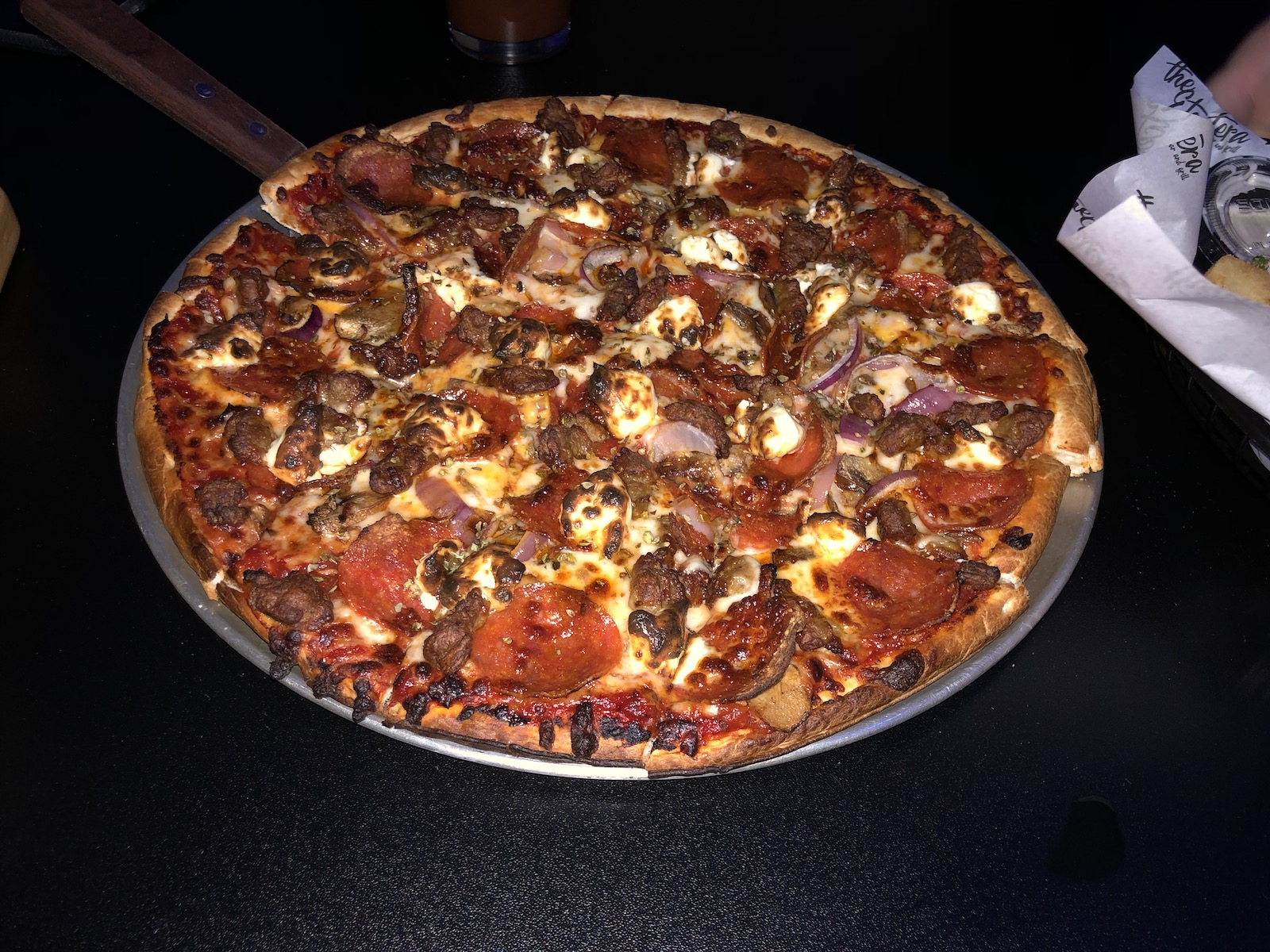 Their cheese curds have no breading on them. They are frozen while dipped in Pabst blue ribbon. Brian said he is a huge fan of Pabst.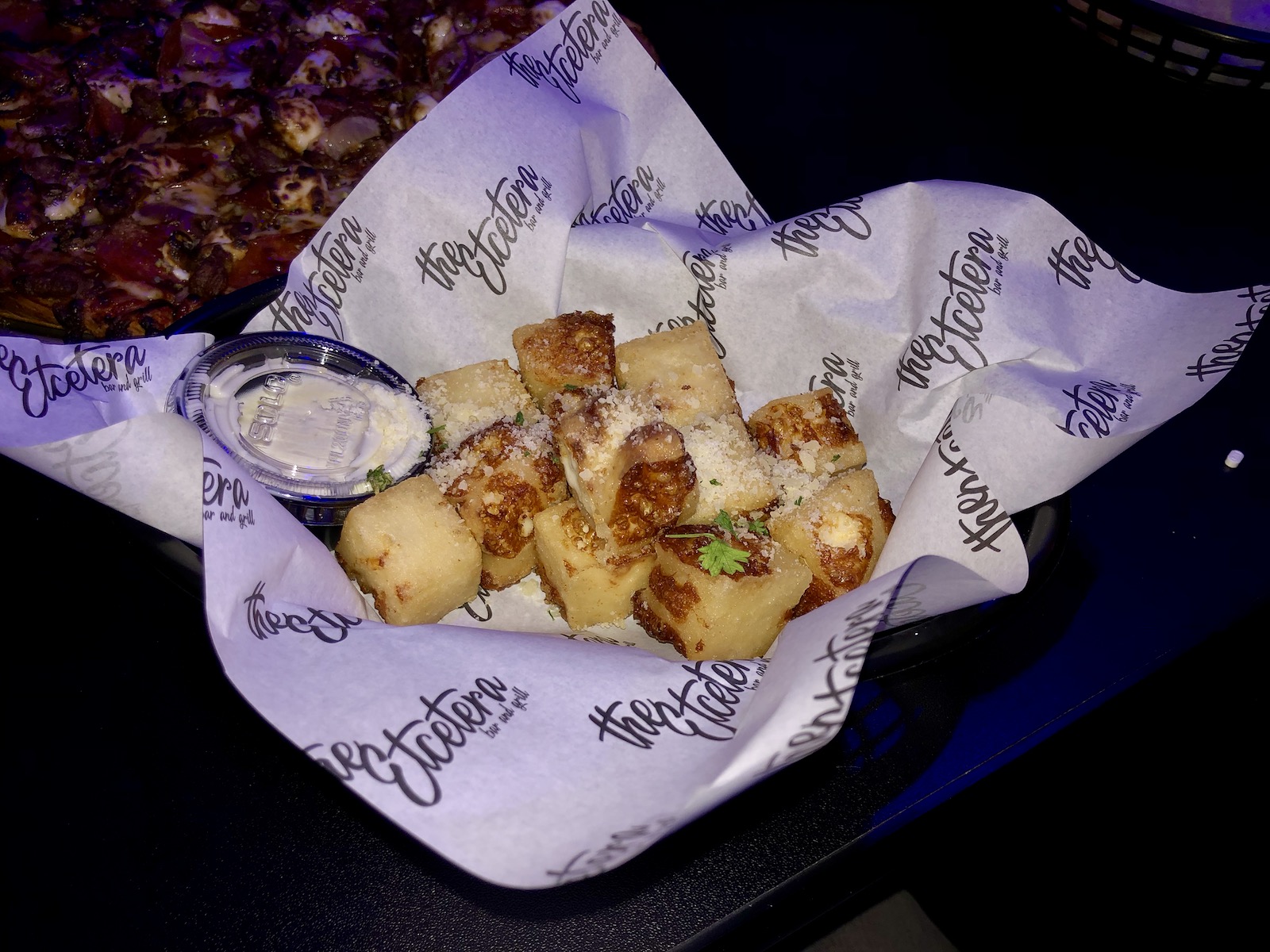 The cheese curds were so perfectly creamy and warm. I have never ever have seen these kinds of cheese curds served anywhere else. They were perfectly well made and delectable.
Those buffalo wings, I have to mention, were super flavorful. The sauces had the right amount of kick to them.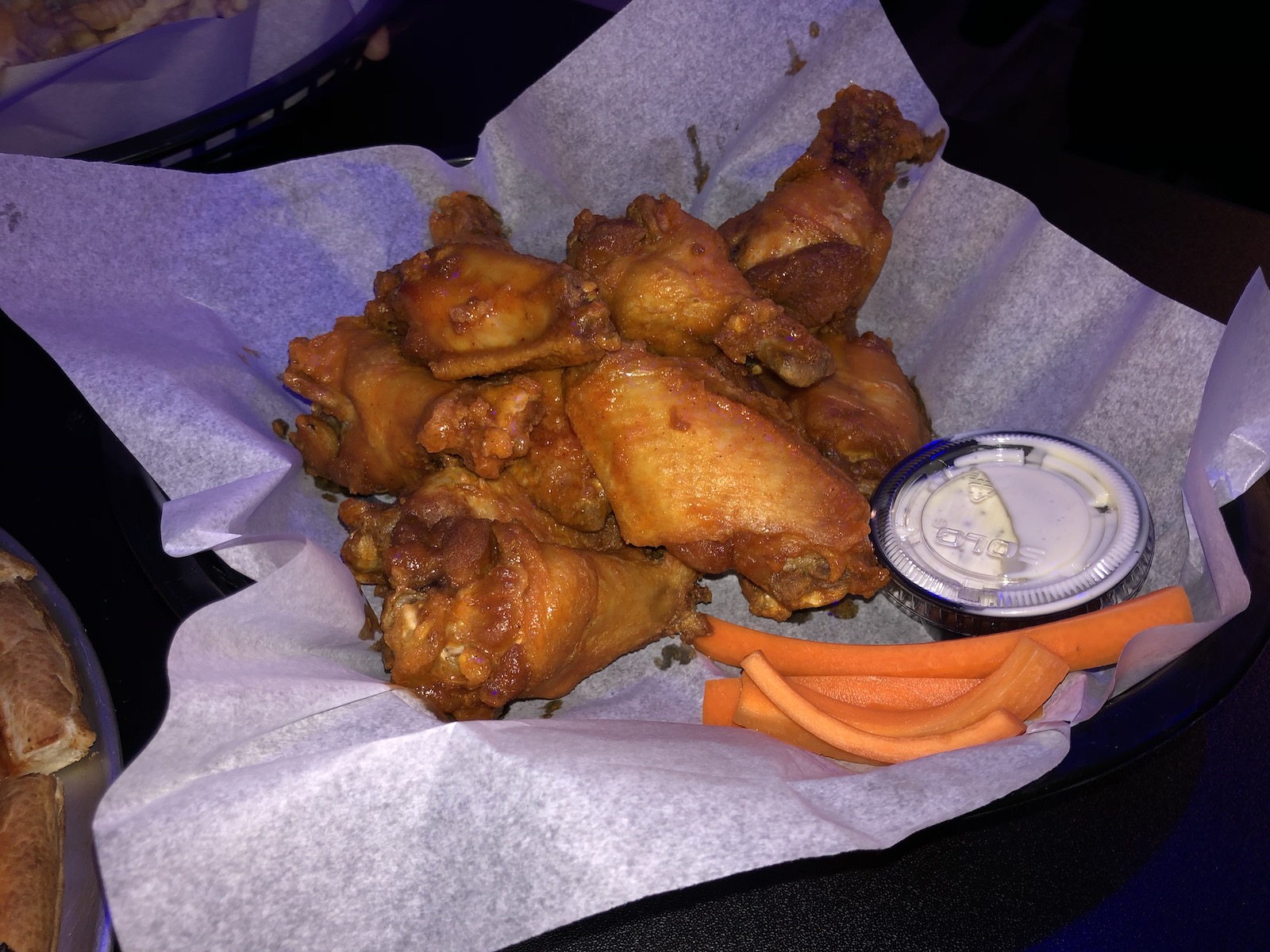 That mushroom swiss burger was enormous looking when it came out. It was both juicy and cheesy to perfection at the same time.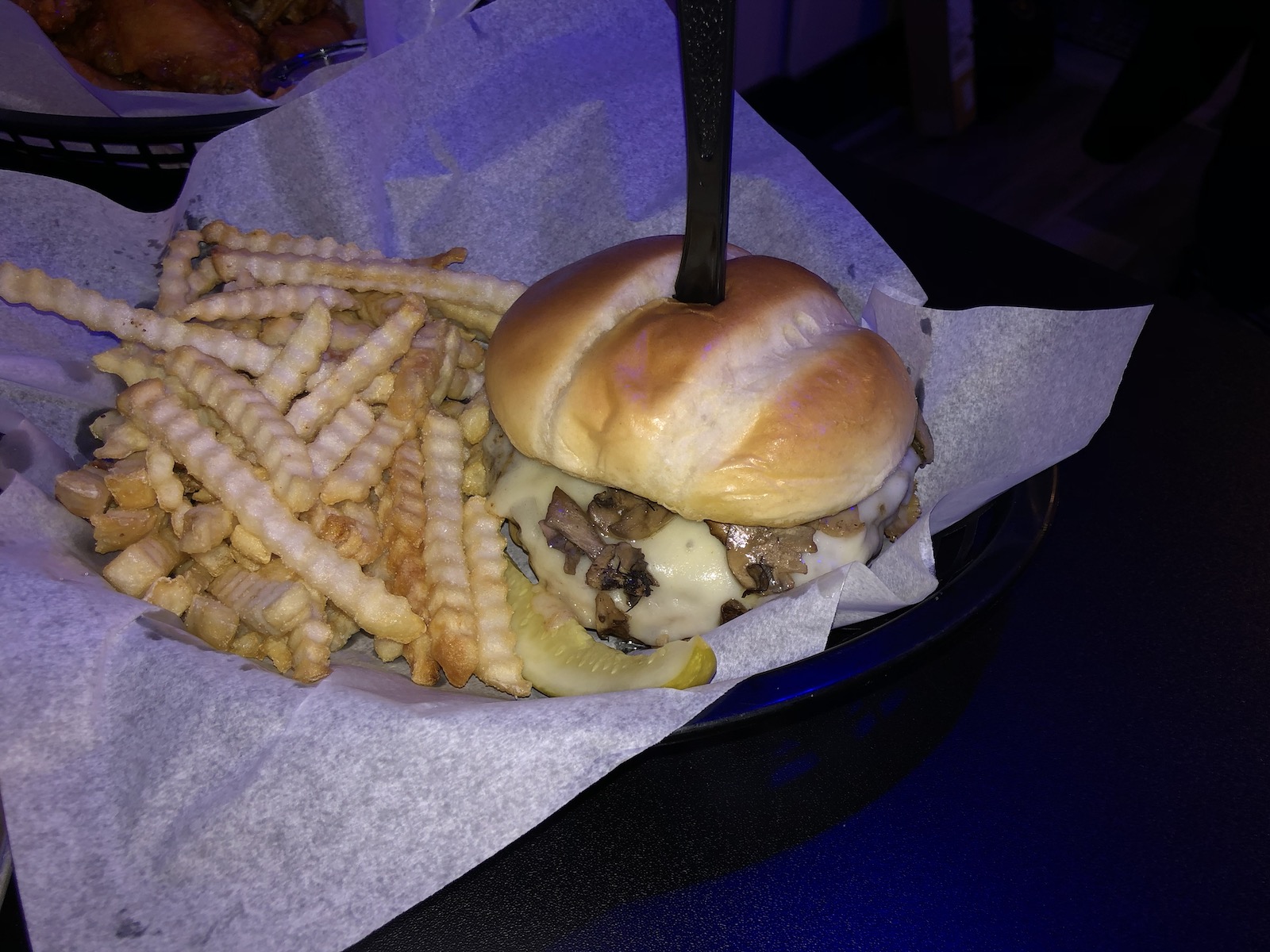 My half Philly cheese steak was humungous also. I cut it right into to halves. It definitely hit the spot and was very filling.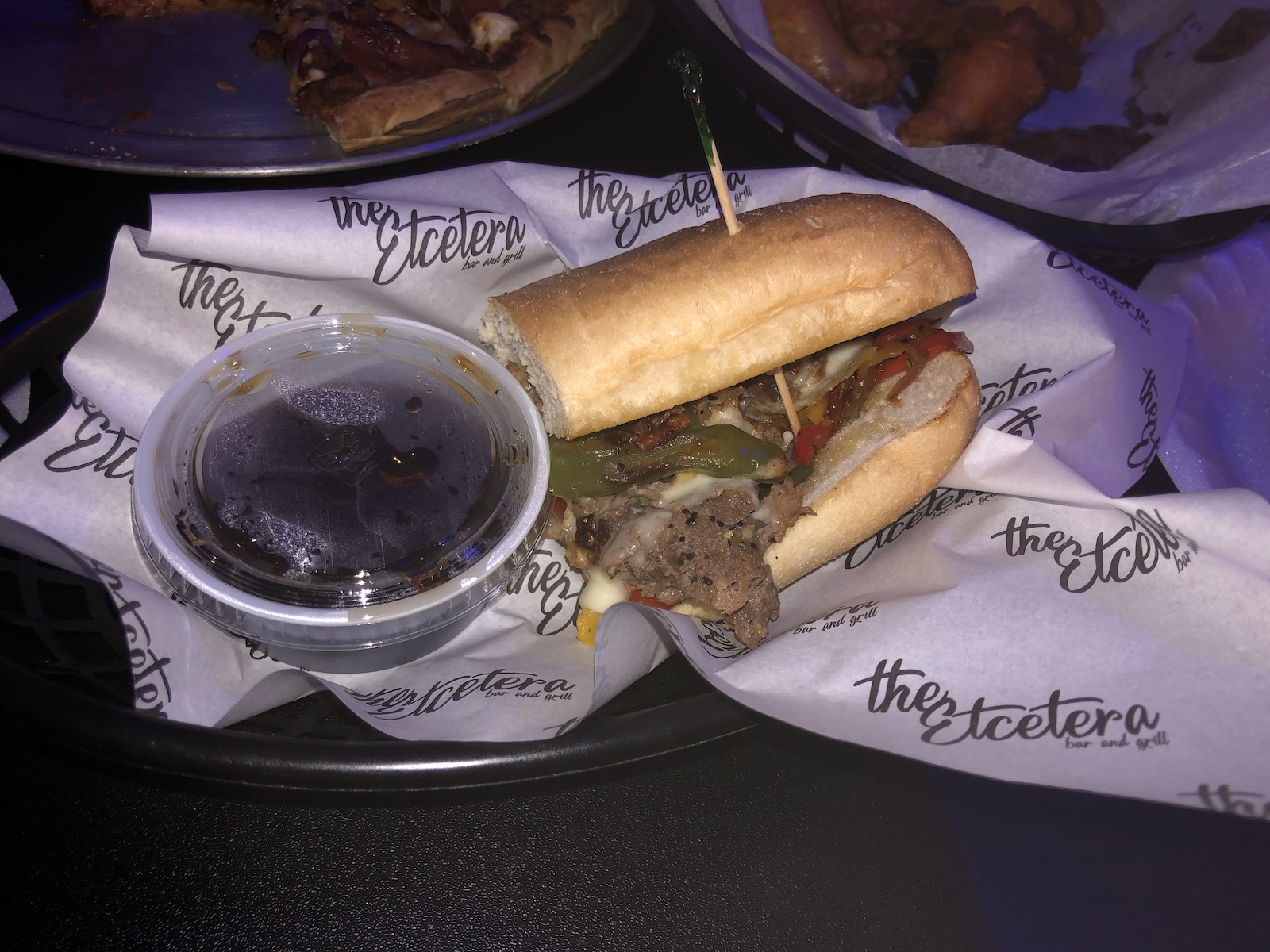 Their chicken tenders are their best kept secret, because they are hand breaded and not just frozen like you would find at a grocery store.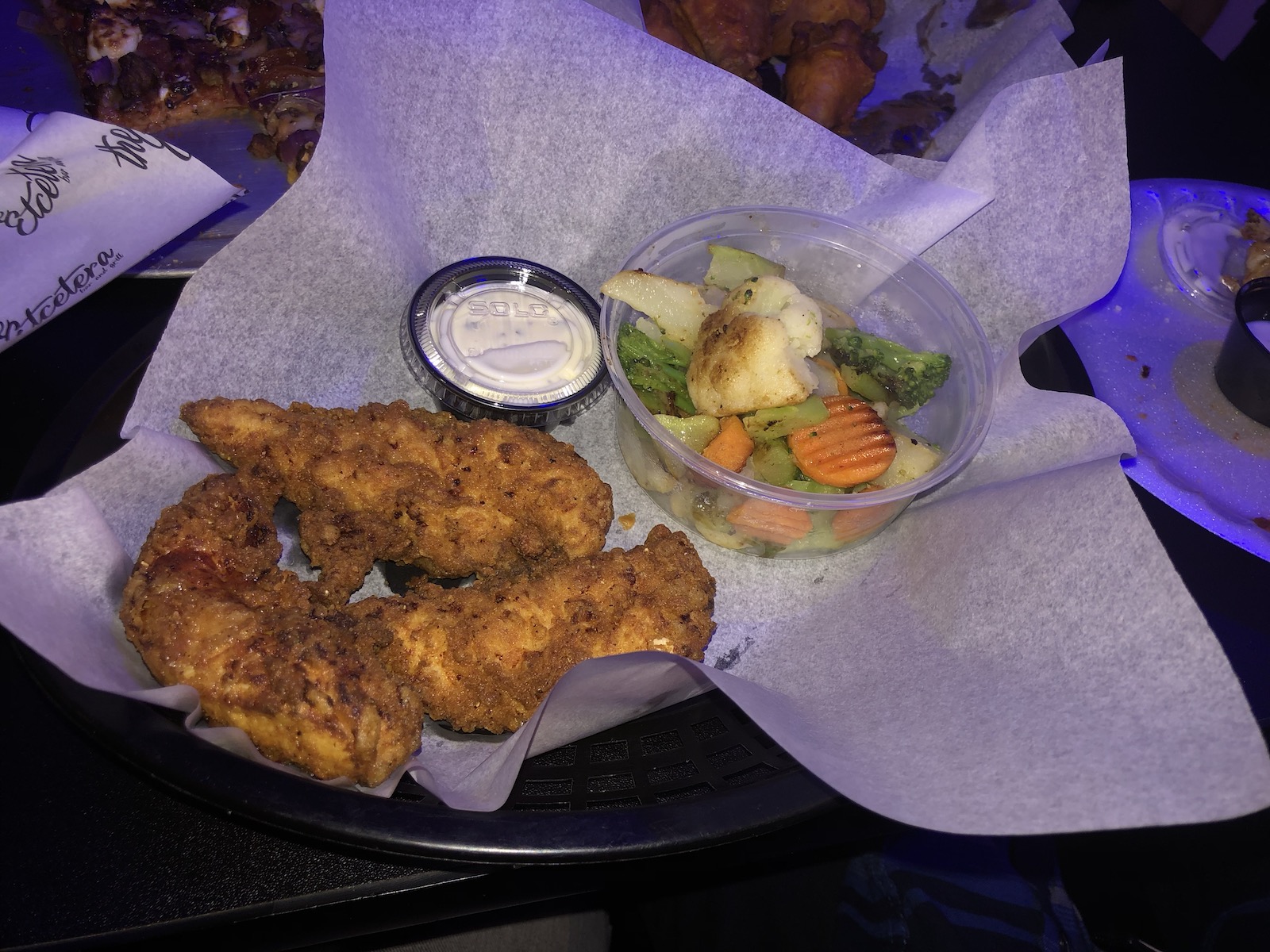 Those hand breaded chicken tenders just rocked. I liked that the breading had a nice and thin coating on it. They give you a ton of chicken tenders. Those are by far my all time favorite chicken tenders I have had so far. Their homemade chips were tasty too. I always enjoy potato chips when they are homemade.
After we ate and we played games with Brian. It was one of the most fun reviews I have done. Brian and I were shooting baskets with each other and I was shooting darts like there was no tomorrow.
I would highly suggest trying this restaurant and bar out because their food is one of a kind and it's so fun here. This place is such a blast to hang out at if you are looking to go somewhere in Oconomowoc. I even met a new group of friends while I was crushing those games. They were super social, positive, kind and such a pleasure to have conversations with about food and other topics. I can't wait to come back again sometime very soon.
Thank you, Brian, for inviting me to your restaurant and playing some games with me. The people at The Etcetera rock.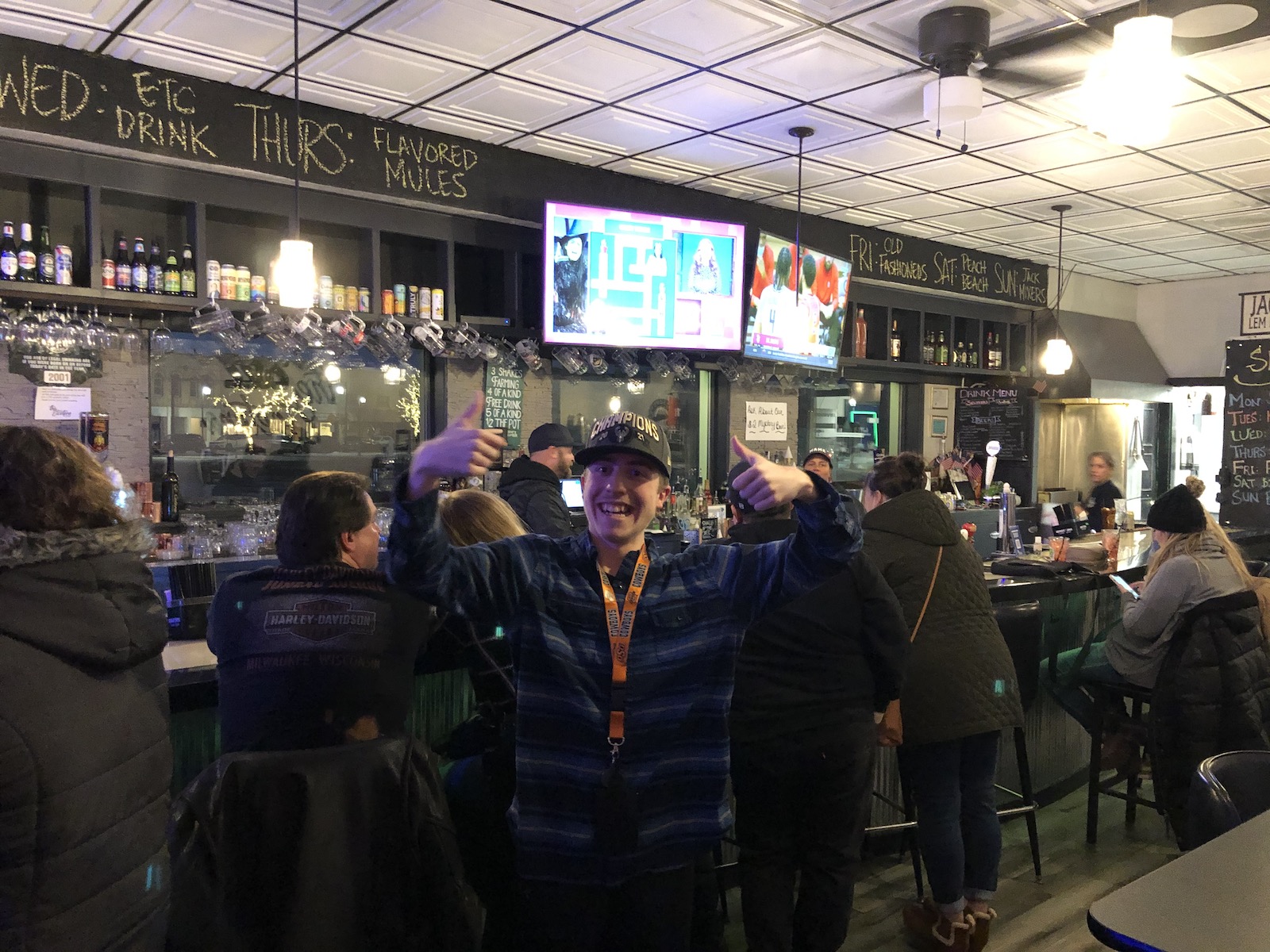 Dominic the Food Reviewer is a teenage writer and student at St. Francis High School who began sharing his passion for food by posting positively-focused restaurant reviews on Facebook. Since he created his page in 2019, he has been featured by multiple media outlets including Fox6, CBS58 and TMJ4. Dominic says his goal is to inspire other kids with special talents to find their own voices and passions.