At OnMilwaukee, we believe in lifting up all voices and using our platform to support others' dreams. And that's what we hope to do for Dominic the Food Reviewer. When I first met Dominic almost two years ago, I was impressed by his passion, his curiosity and his interest in improving his writing. Over time, I've not only enjoyed getting to know him better, but he has taught me as much as I have him. My hope is that you'll not only enjoy reading Dominic's reviews, but also glean understanding and joy from seeing the world of food through his eyes. -- Lori Fredrich, Dining Editor
This week, I visited The Stillery, W204 N14025 W. Fond Du Lac Ave., in Richfield. While I was there, I met with one of the owners, Peter Kotsakis, to talk about the long and unique history of the restaurant.
Prior to opening The Stillery, Kotsakis owned The Barley Pop Pub in Germantown. But he and his partners saw an opportunity in the location and the building.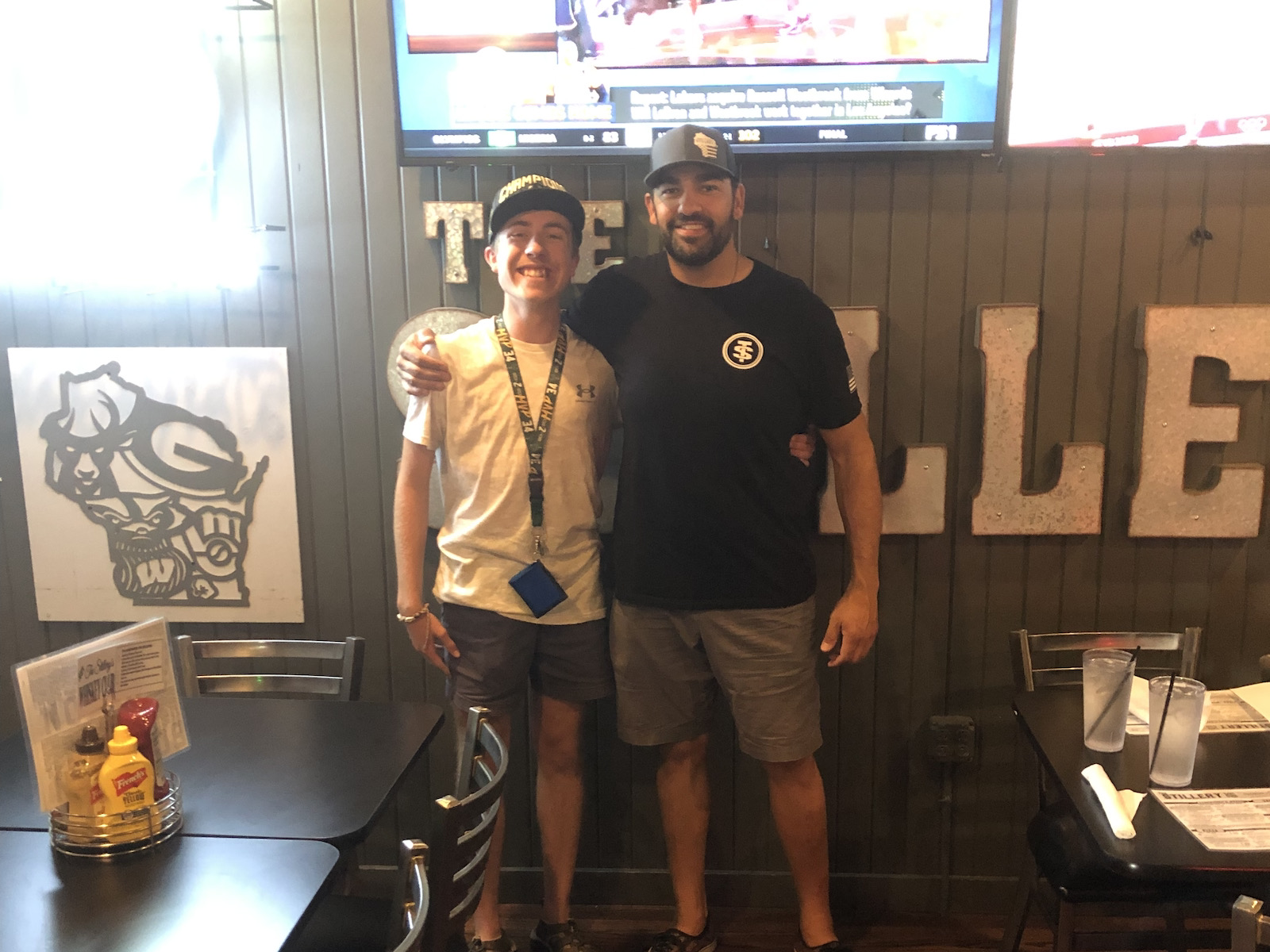 The Stillery has a Jackson mailing address and Richfield zip code, but holds a Germantown license, is in a nice location for a quick getaway from the city. The facility itself is over a hundred years old.
Originally a speakeasy, the building still contains memories from the past. Once called Madam Belle's Silver Dollar Saloon, the walls still contain bullet holes which are now covered up and are part of the building's incredible history. Many famous gangsters from the 20's and 30's would frequent the business.
Over the years the bar and restaurant changed its theme and clientele. Prior to 2019, the location mostly catered to bikers. Today, the atmosphere is very inviting. The decor is a modern Northwoods theme with televisions covering the walls. There are also a lot of additional games for any age guest to play. Outside, the restaurant has a large patio with tables, where patrons can sit and grab some eats.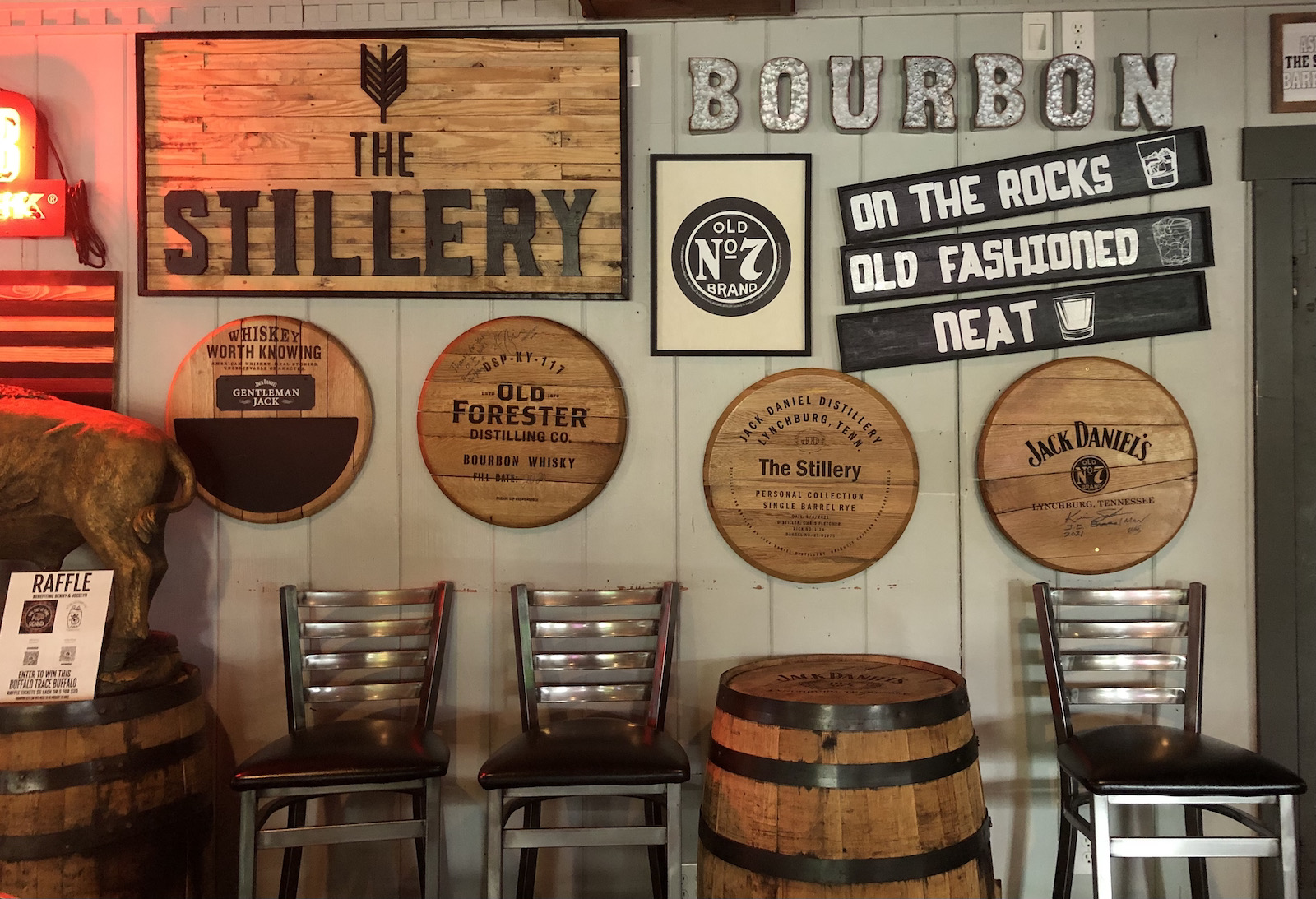 The Stillery's manager Mallory Chipman, who Kotsakis describes as "the glue who holds the stillery together," has been in the restaurant industry for twenty years. I have met Chipman prior to this review and can confirm that she is one of the kindest people I have met. She came up with the whiskey bar theme and currently the bar holds well over 400 different types of whiskeys and bourbons. They even run a whiskey club which has over 300 members.
Our waitress's name was Rose. She was kind and was constantly checking up on us. The staff in general seemed incredibly friendly and upbeat. We started off our meal with cajun curds with ranch dipping sauce ($8.95) and garlic cheese bread ($8.95).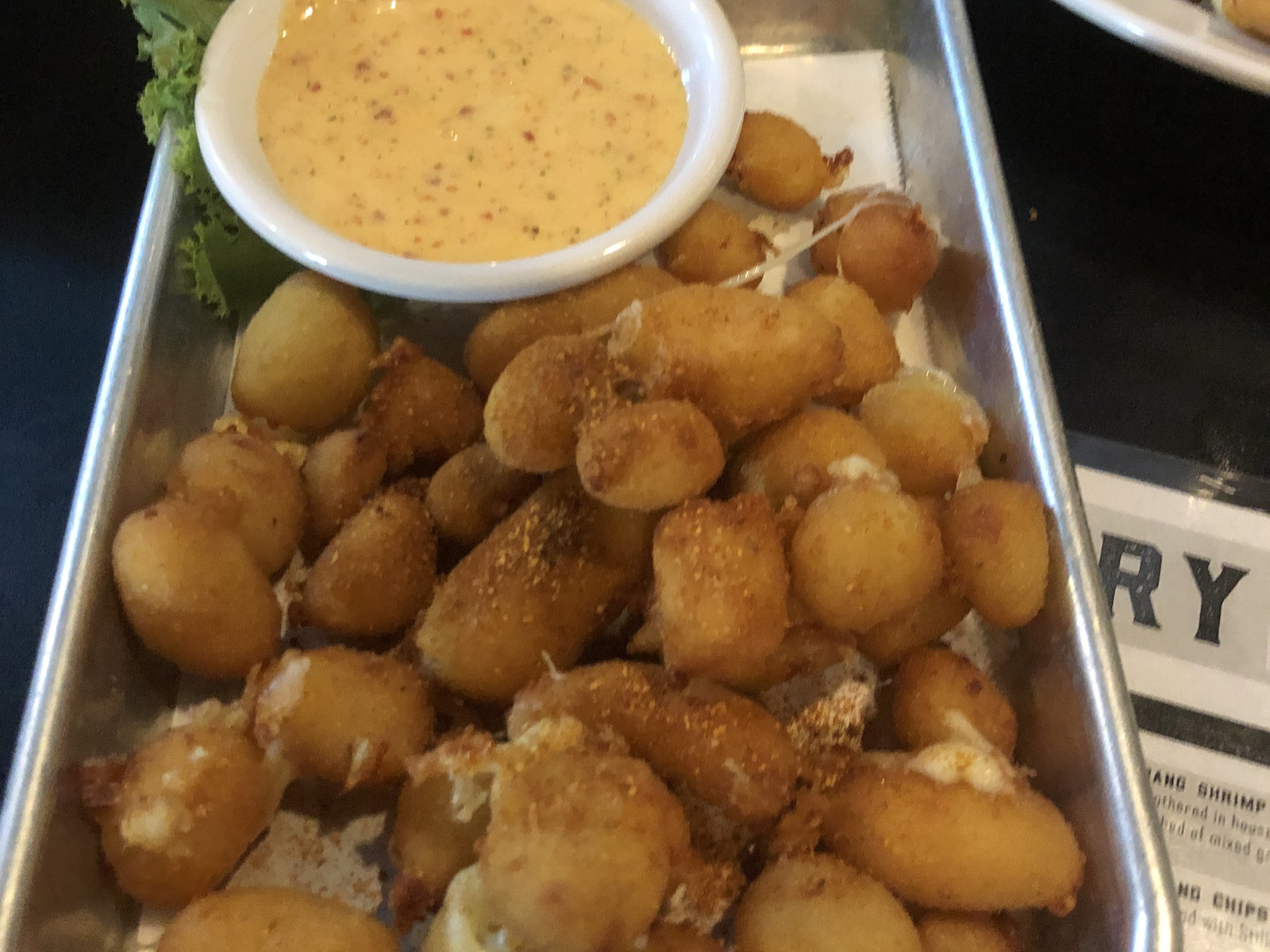 The fried cajun cheese curds were obviously fresh with a delicious tang to them. The cheese had the perfect gooey texture which you could see after biting into the curd.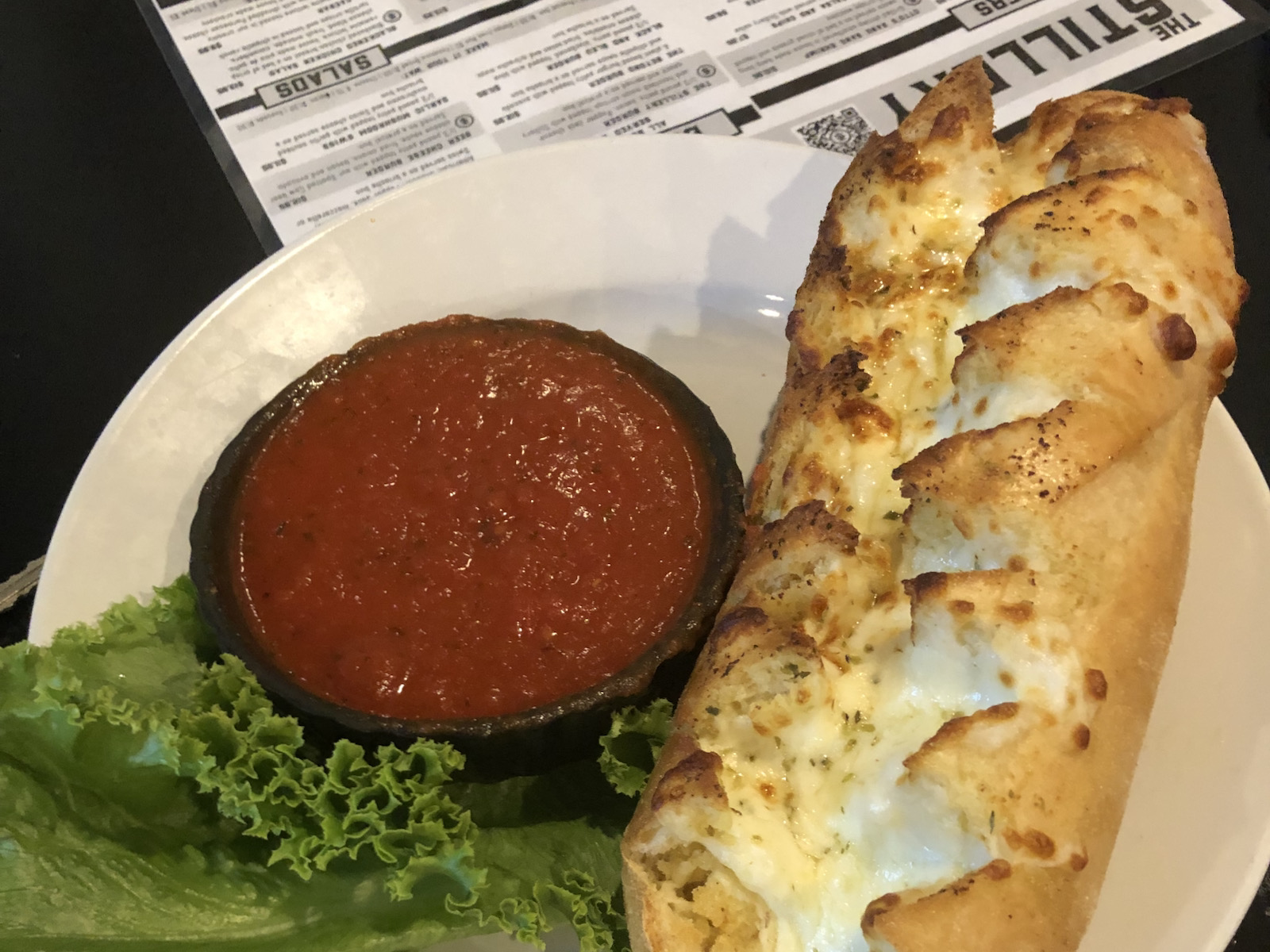 The garlic cheese bread was also a perfect starter. The different cheeses used along with the crunchy toasted bread made for a great shareable item.
For my main meal I decided to try The Stillery Beyond Meat burger, a plant-based burger patty topped with avocado, tomatoes, onions, lettuce and cheese served on a crispy brioche bun ($12.95).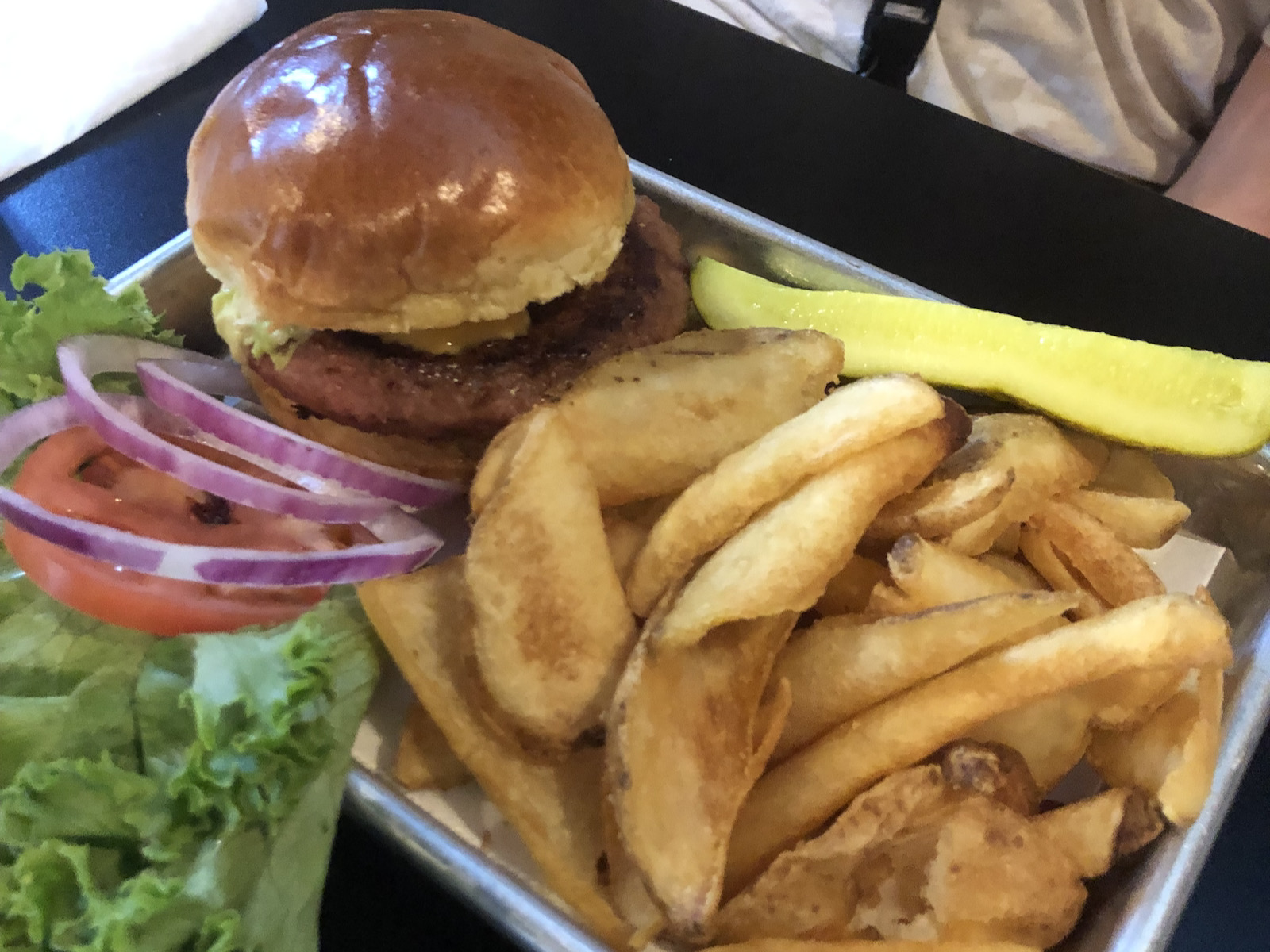 As one of the better plant-based burgers I have tried, the burger was savory and "meaty" with not too much of an earthy taste. The burger was very well grilled and the ingredients were well balanced out.
I also sampled the boneless wings with garlic parmesan and Sriracha ($7.95).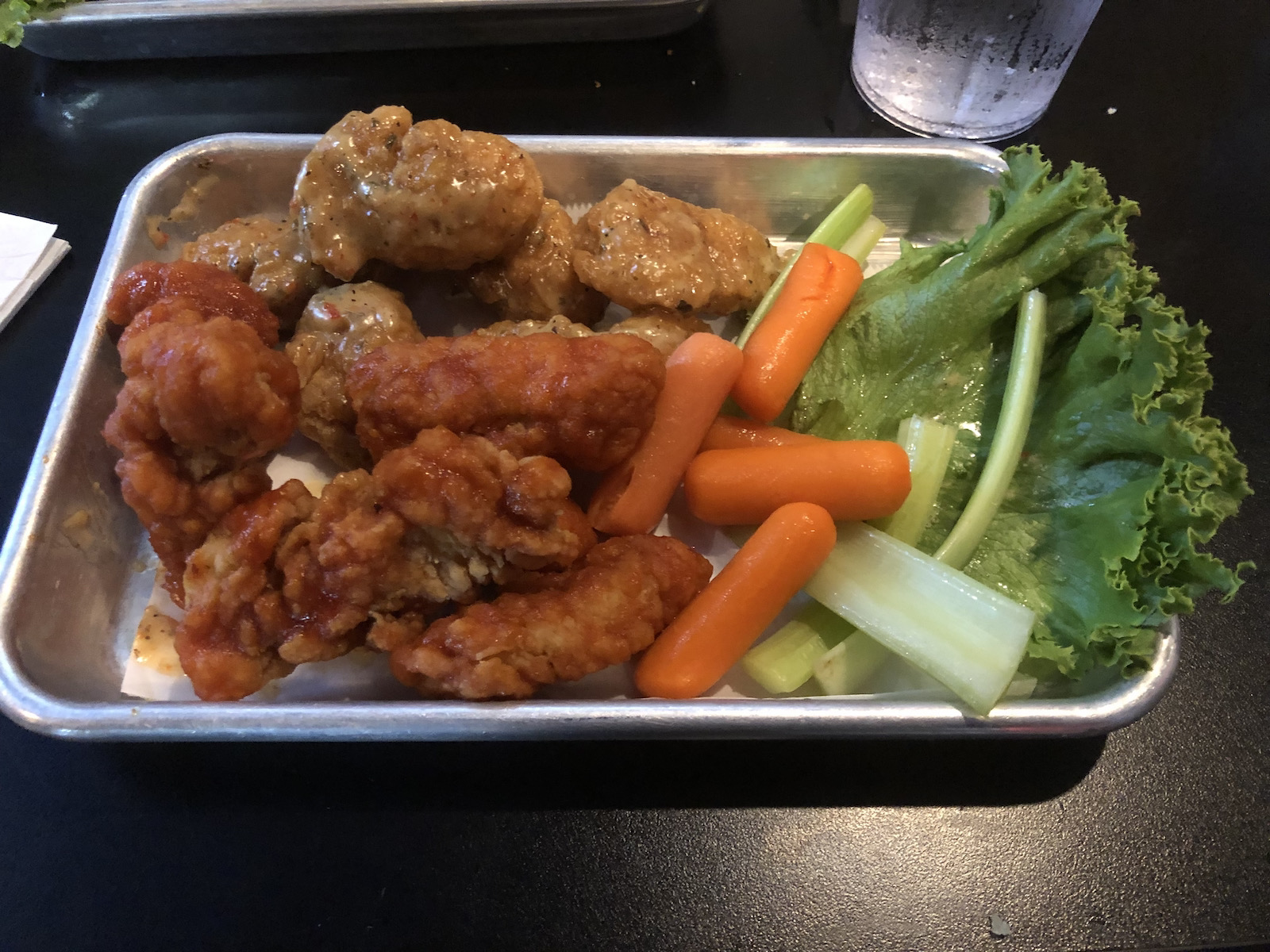 The boneless wings were well marinated with a homemade rub. The wings were a perfect mix of sweet and savory. The wings came with homemade ranch dipping sauce, which greatly complemented the wings.
Kotsakis told me that many of the items are all homemade, such as the sauces, dressings, BBQ and ranch. Since I am only 16 years old, I was unable to sample The Stillery's well known old fashioned. But my parents and my teacher each ordered one. They all felt that the old fashioned lived up to its hype as one of the best in the state.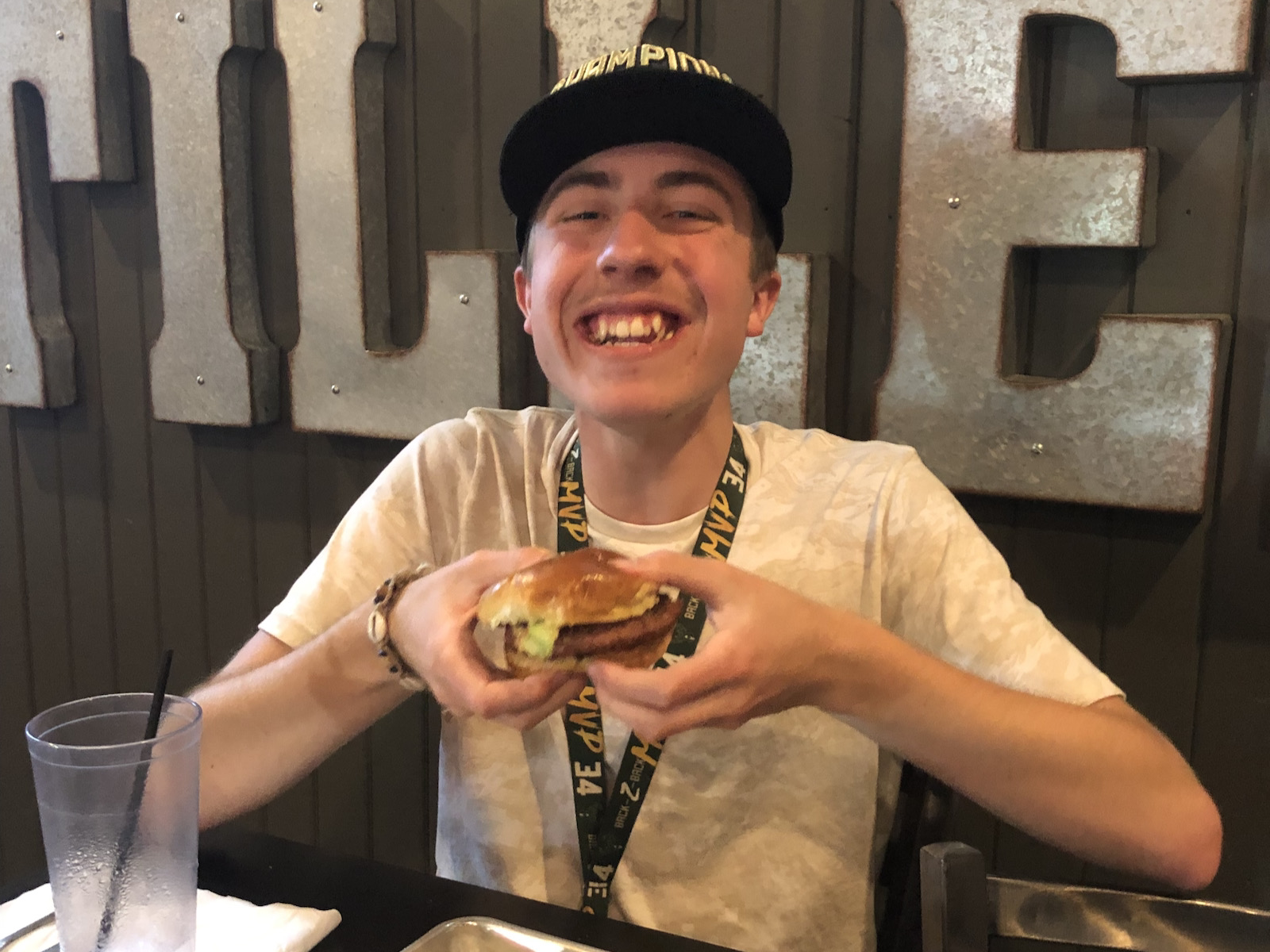 Beyond the fantastic food and welcoming atmosphere, The Stillery is constantly doing fundraisers to give back to the community after the community was so supportive to them during COVID-19. As Kotsakis said "They support us, and we support them."
I would highly recommend everybody to take a short drive out to Jackson and give this restaurant a try.
Dominic the Food Reviewer is a teenage writer and student at St. Francis High School who began sharing his passion for food by posting positively-focused restaurant reviews on Facebook. Since he created his page in 2019, he has been featured by multiple media outlets including Fox6, CBS58 and TMJ4. Dominic says his goal is to inspire other kids with special talents to find their own voices and passions.