At OnMilwaukee, we believe in lifting up all voices and using our platform to support others' dreams. And that's what we hope to do for Dominic the Food Reviewer. When I first met Dominic almost two years ago, I was impressed by his passion, his curiosity and his interest in improving his writing. Over time, I've not only enjoyed getting to know him better, but he has taught me as much as I have him. My hope is that you'll not only enjoy reading Dominic's reviews, but also glean understanding and joy from seeing the world of food through his eyes. -- Lori Fredrich, Dining Editor
This weekend I visited the Zocalo Food Park at 636 S. 6th St. It has a wide range of different cuisines that include tacos, pizza, arepas, sushi rolls, bagels and sandwiches.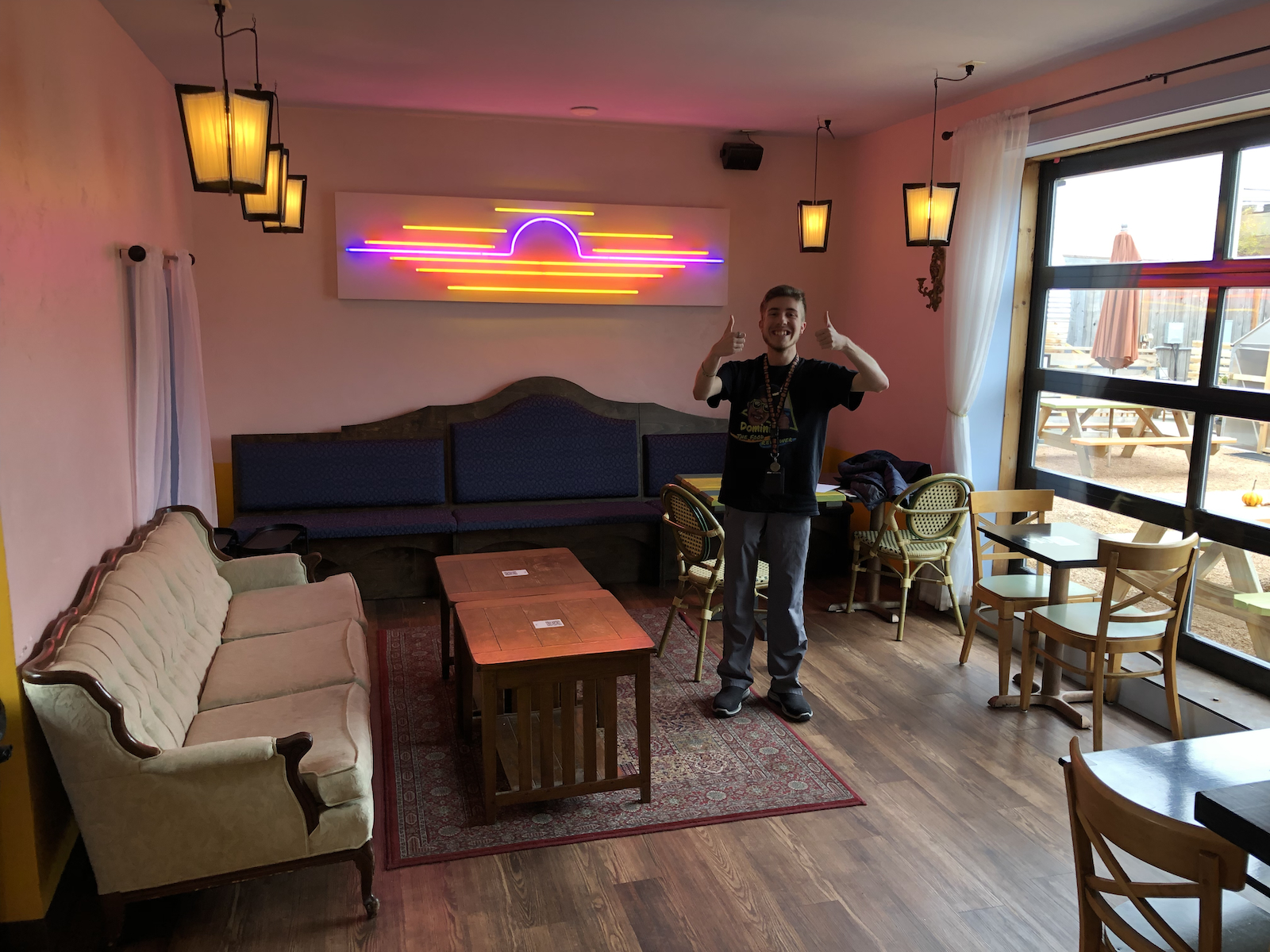 I met with the food park co-owner, Jesus Gonzalez. He also operates the Mazorca Taco food truck that serves Mexican style tacos, burritos, tortas, guacamole, chips and more.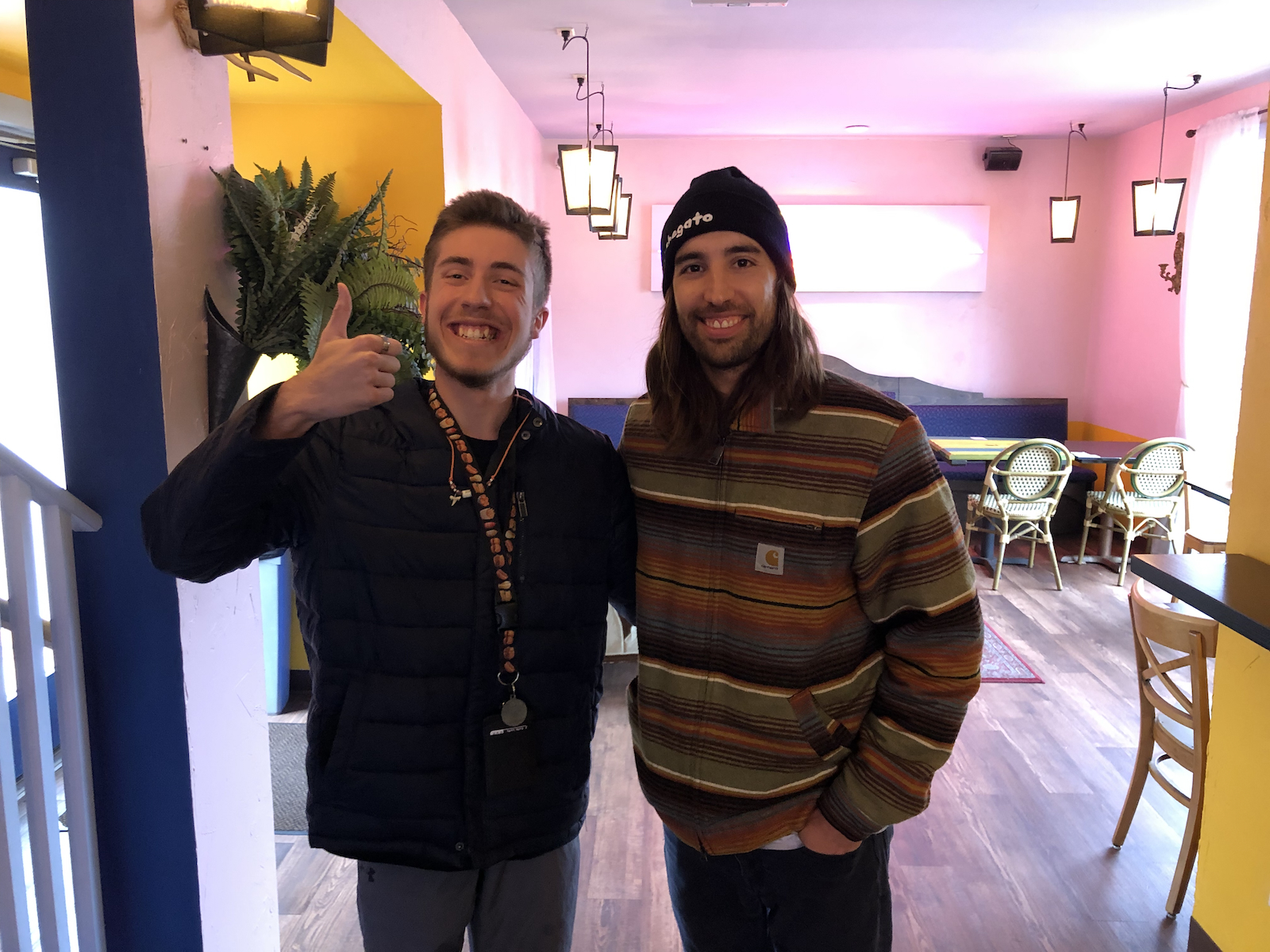 Jesus went to culinary school in New York and moved back to Milwaukee to start his first food truck business. He bought this property to create a place for food trucks and vendors to operate that stood out from any other place in Milwaukee.
Zocalo officially opened in 2019. It is open all year round and all the trucks are independently owned. They also host outdoor markets in the summer and fall where local makers can sell their crafts, art and more. In the winter they have heated small cabins or domes in which customers can enjoy their food. Check their website for details on the cabins.
Currently, the food park includes Mazorca Tacos, Anytime Arepa, Hot Box Pizza, Modern Maki, Ruby's Bagels and Meat & Co.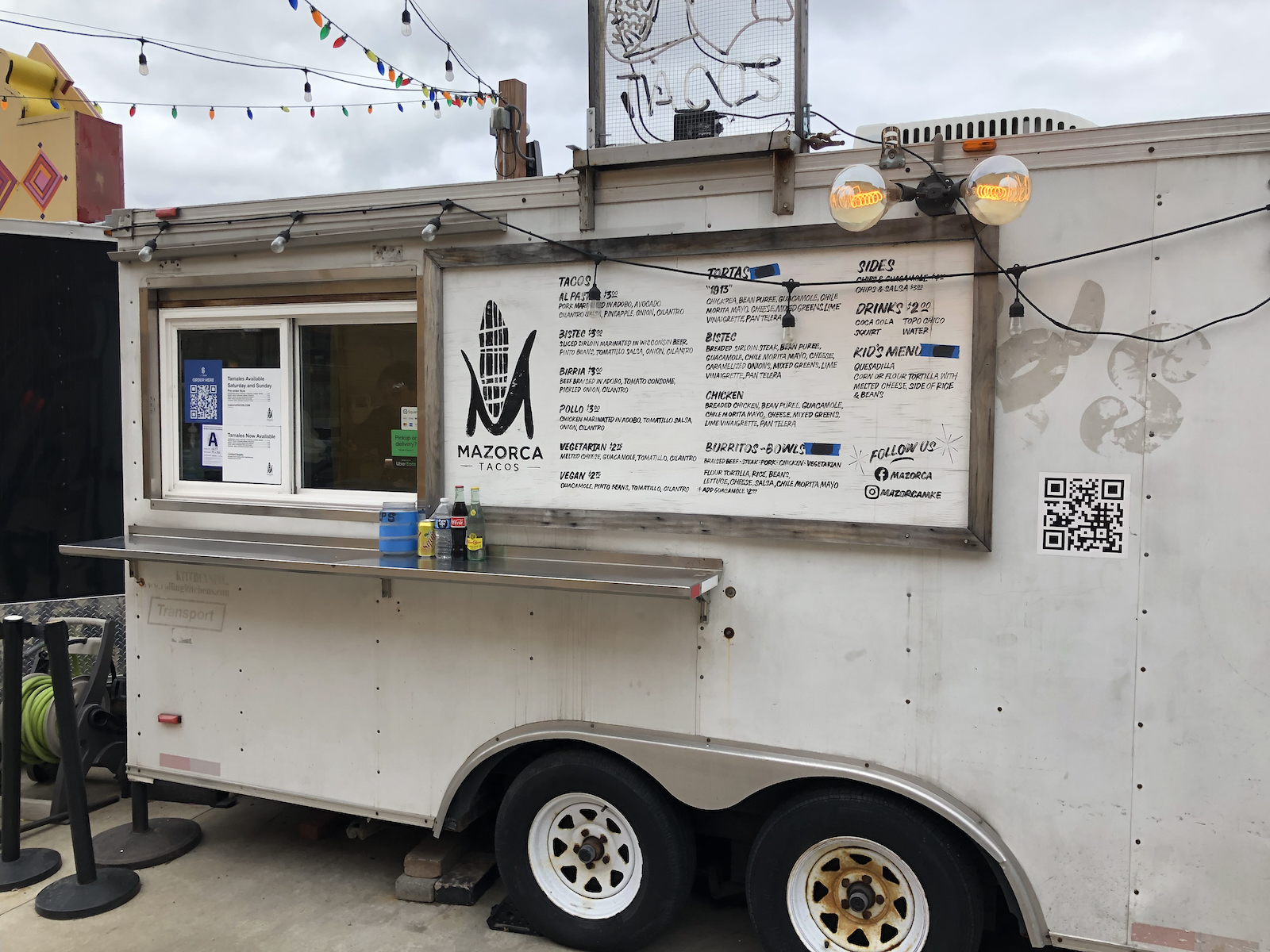 My first stop was Mazorca Tacos. I ordered their al pastor, bistec, birria, pollo, vegetarian and vegan tacos. I had to sample them all.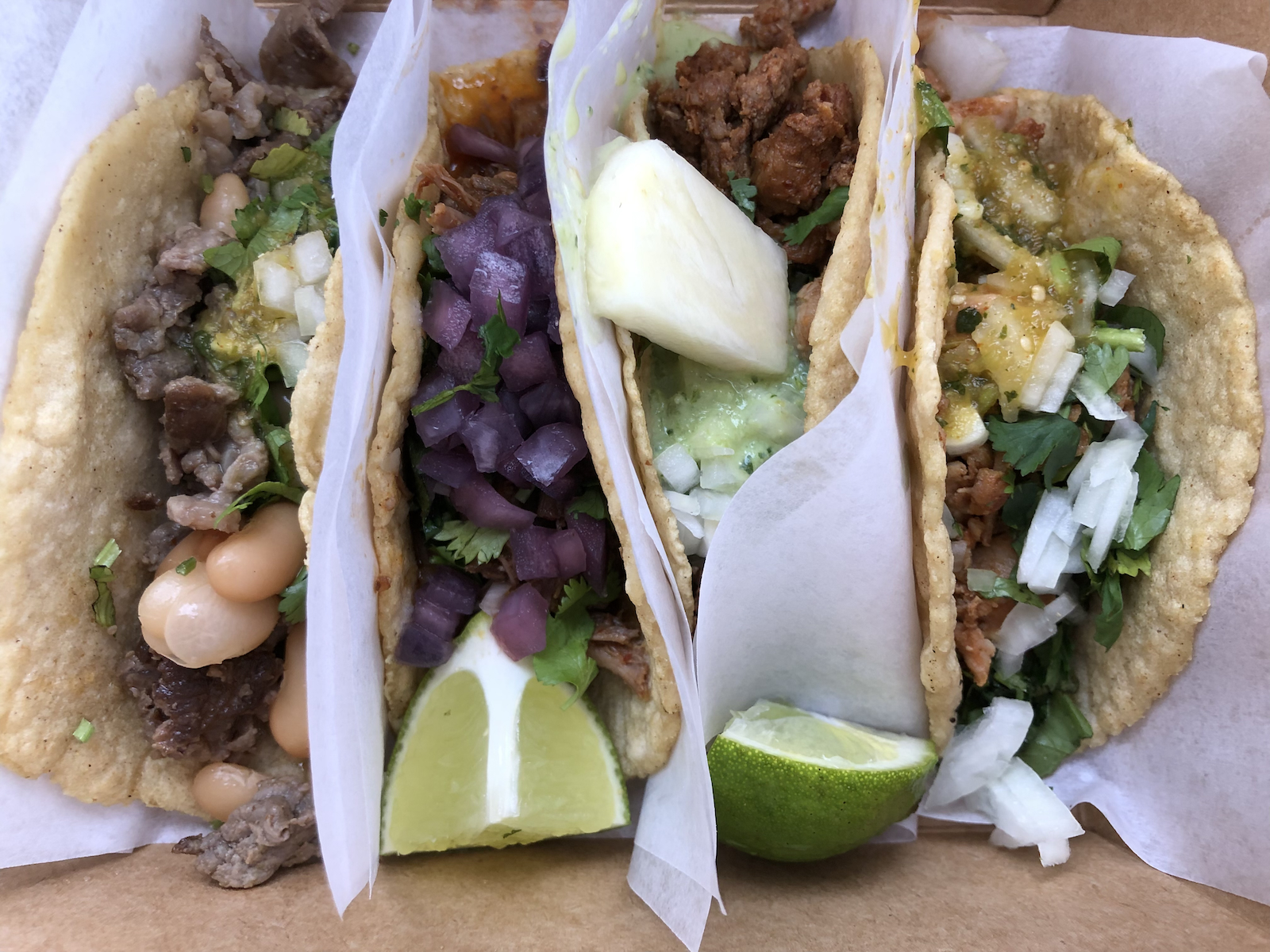 Jesus told me they make all of their corn and flour tortillas from scratch. All of the tacos were so delicious and I especially enjoyed melted cheese on top of the tacos. I loved that they have different varieties of tacos for everyone.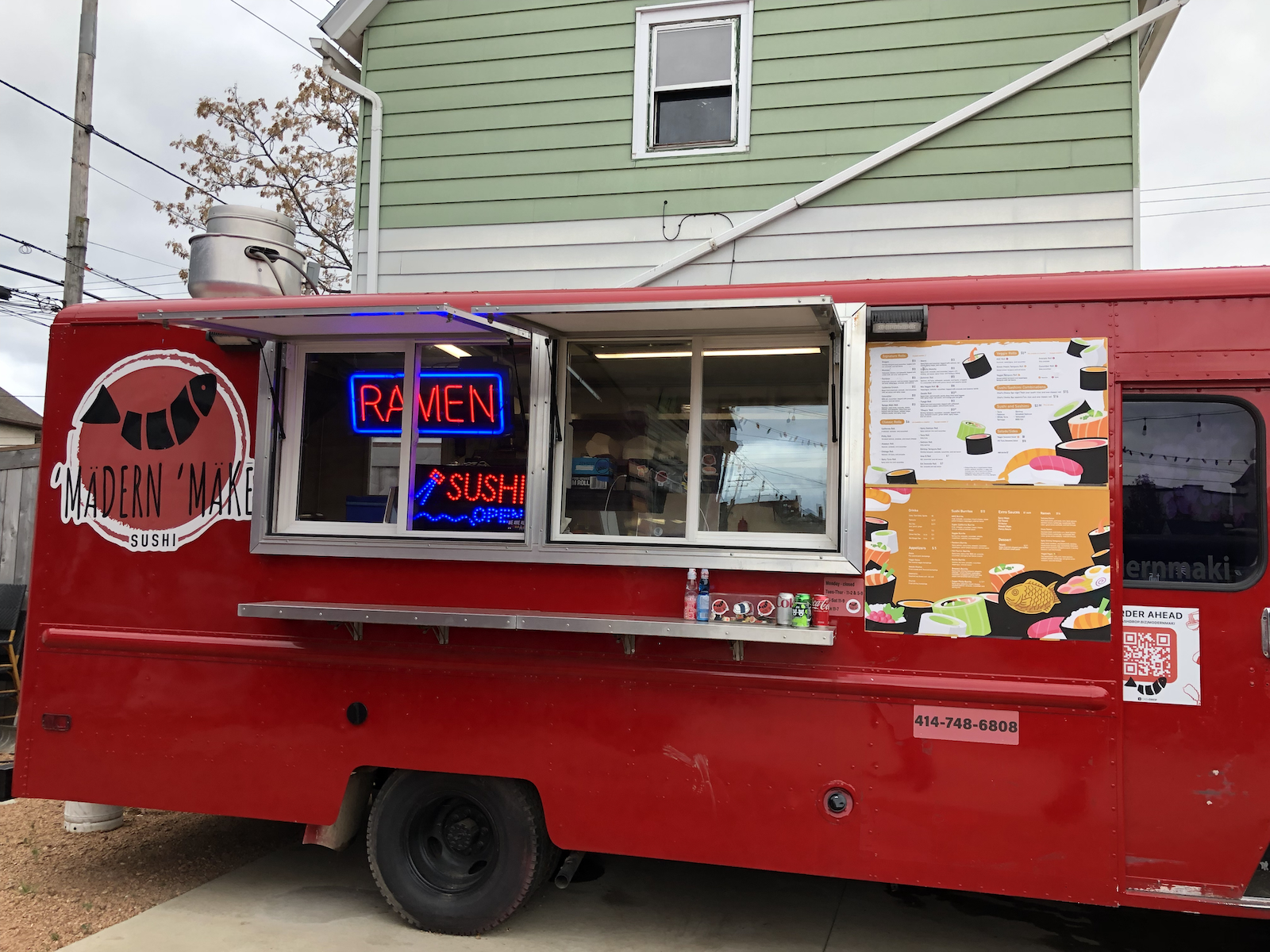 At Modern Maki they offer sushi burritos, ramen, sushi and boba. All of their sushi is hand rolled. I ordered their California sushi roll with cucumber, crab and avocado.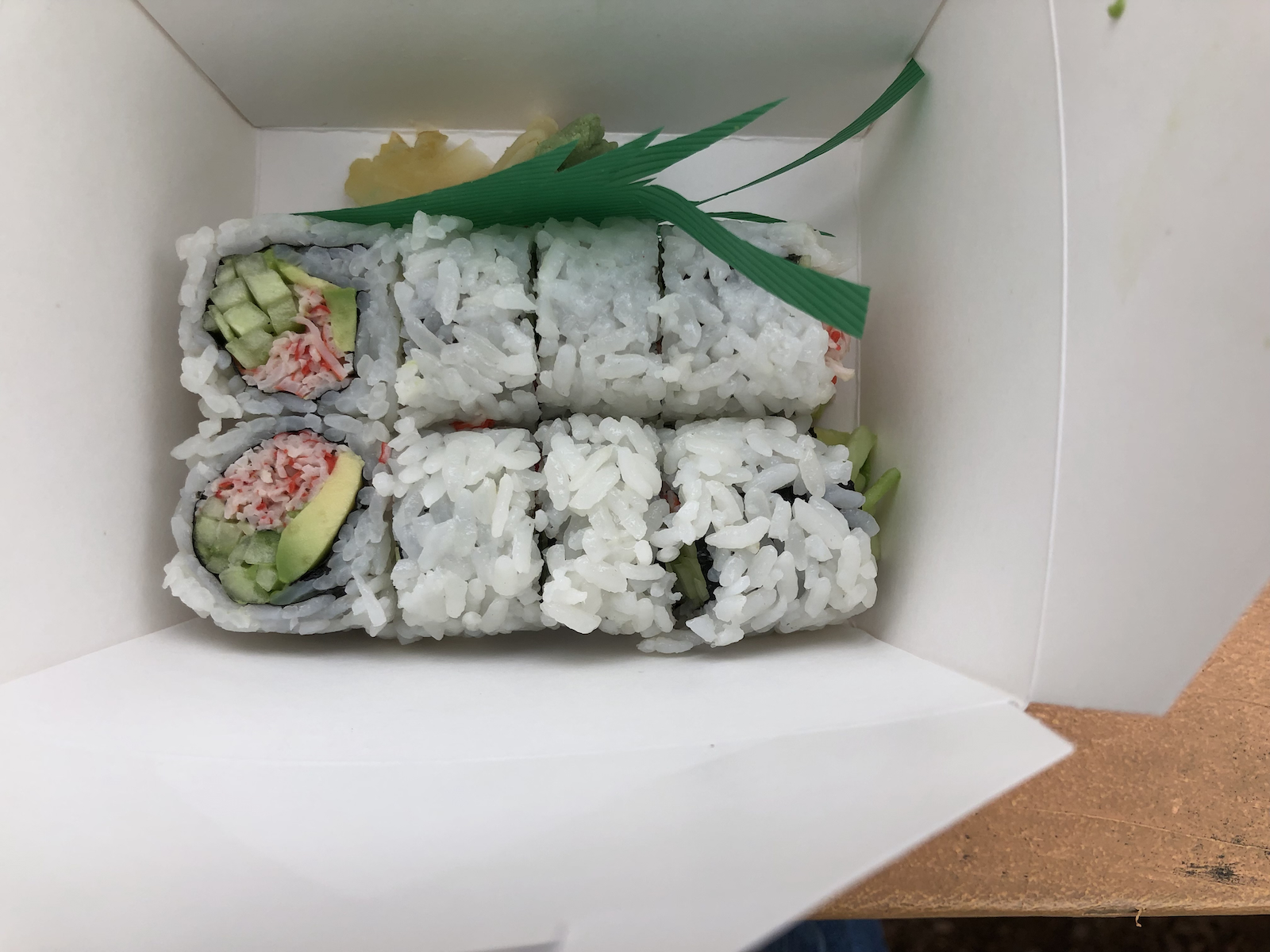 It tasted very fresh and I had fun using the chopsticks for my sushi. They also offer Mexican-inspired sushi rolls and summer rolls with salmon, ahi tuna, yellowtail, avocado and beets.
My third stop was Meat & Co. I ordered their Zocalo burger and Nashville chicken sandwiches. The Nashville chicken sandwich is made with toasted bread, cheese and pickles. The chicken had a nice kick to it and was very appetizing.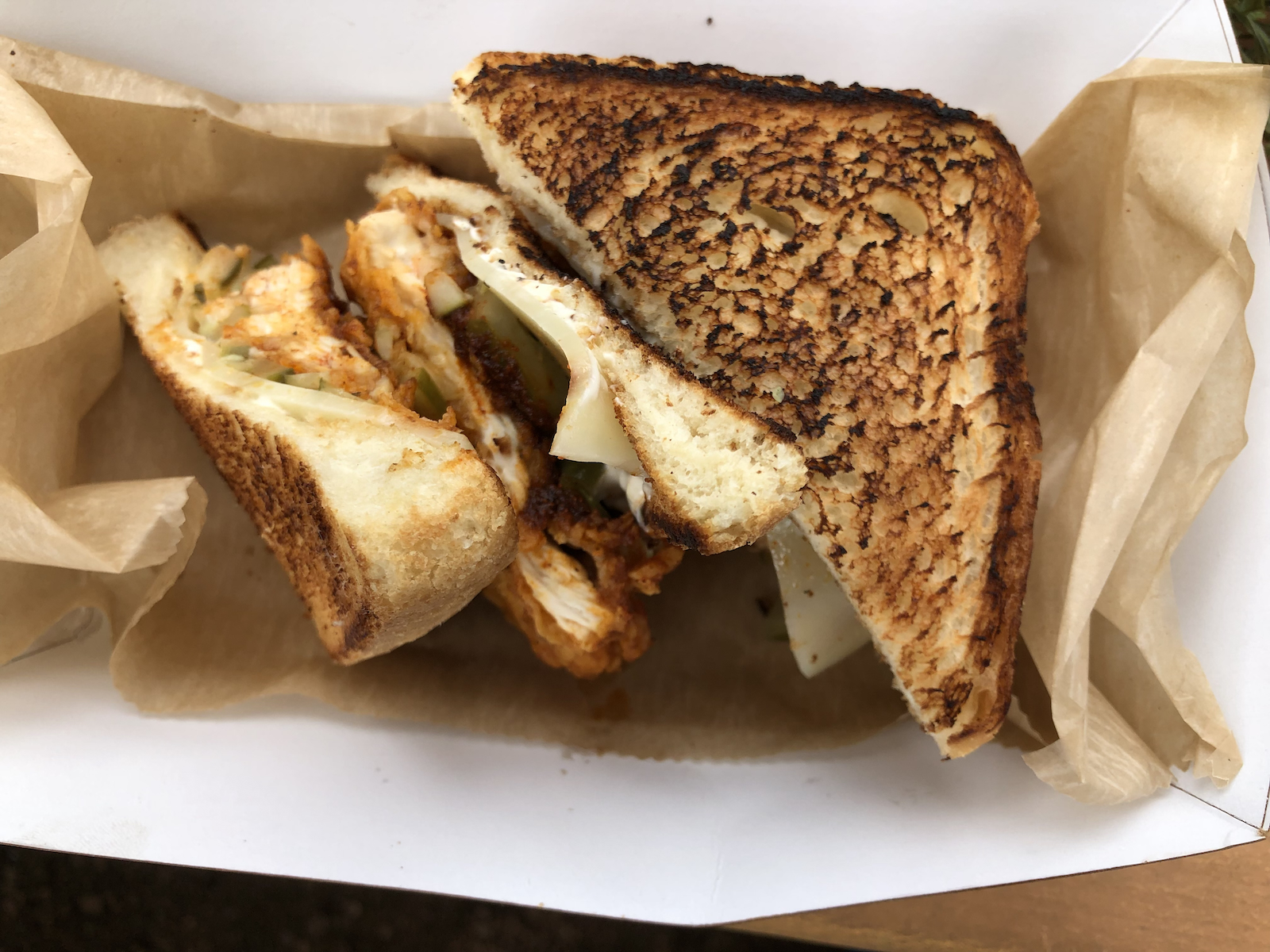 The Zocalo burger has a double smashed beef patty with sharp American cheese, classic burger sauce and red onion on a potato roll.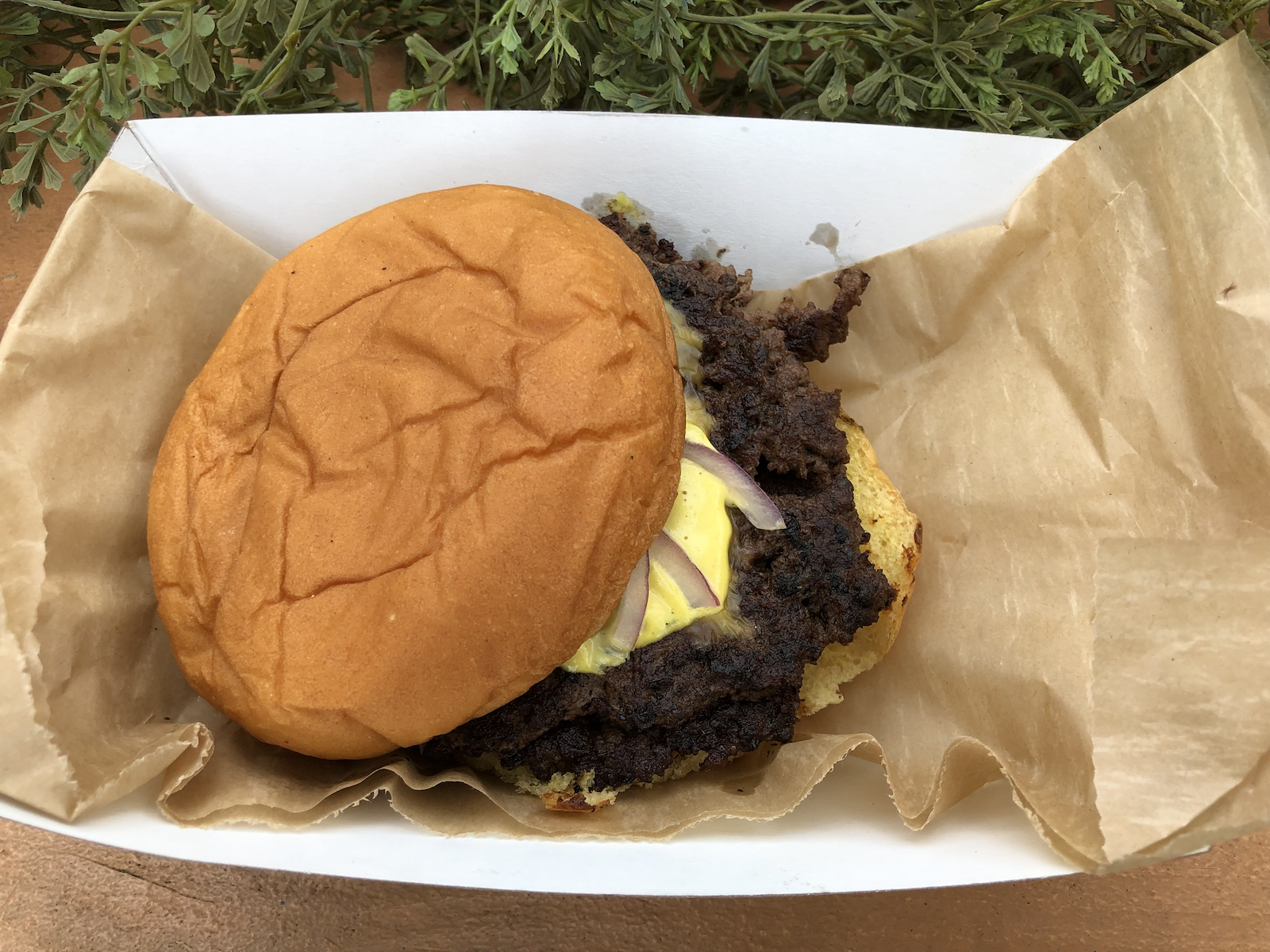 Hot Box Pizza was to die for! I had their four cheese pizza which had mozzarella, parmesan, asiago and cheddar on it. It is a 10-inch wood-fired pizza which has rustic tomato sauce and the crust is brushed with herbs, oil and butter.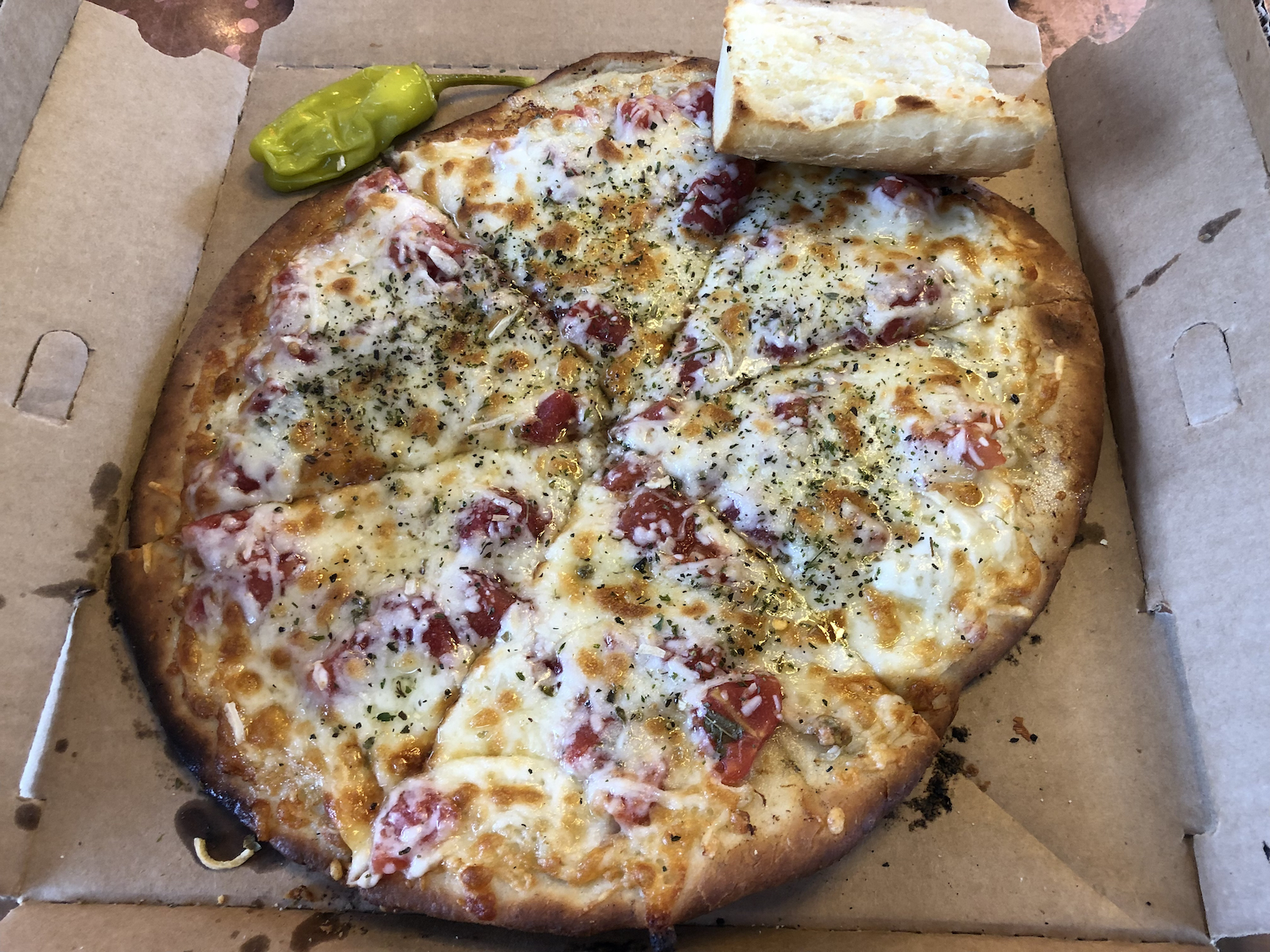 Your pizza comes with a side of garlic bread. The tomato sauce has a nice zesty flavor. The different cheeses made it taste very creamy and the pizza crust tasted very homemade.
My last stop was Anytime Arepa. I ordered my arepa with black beans, Monterey Jack cheese, sweet plantains and pork with a side of green salsa.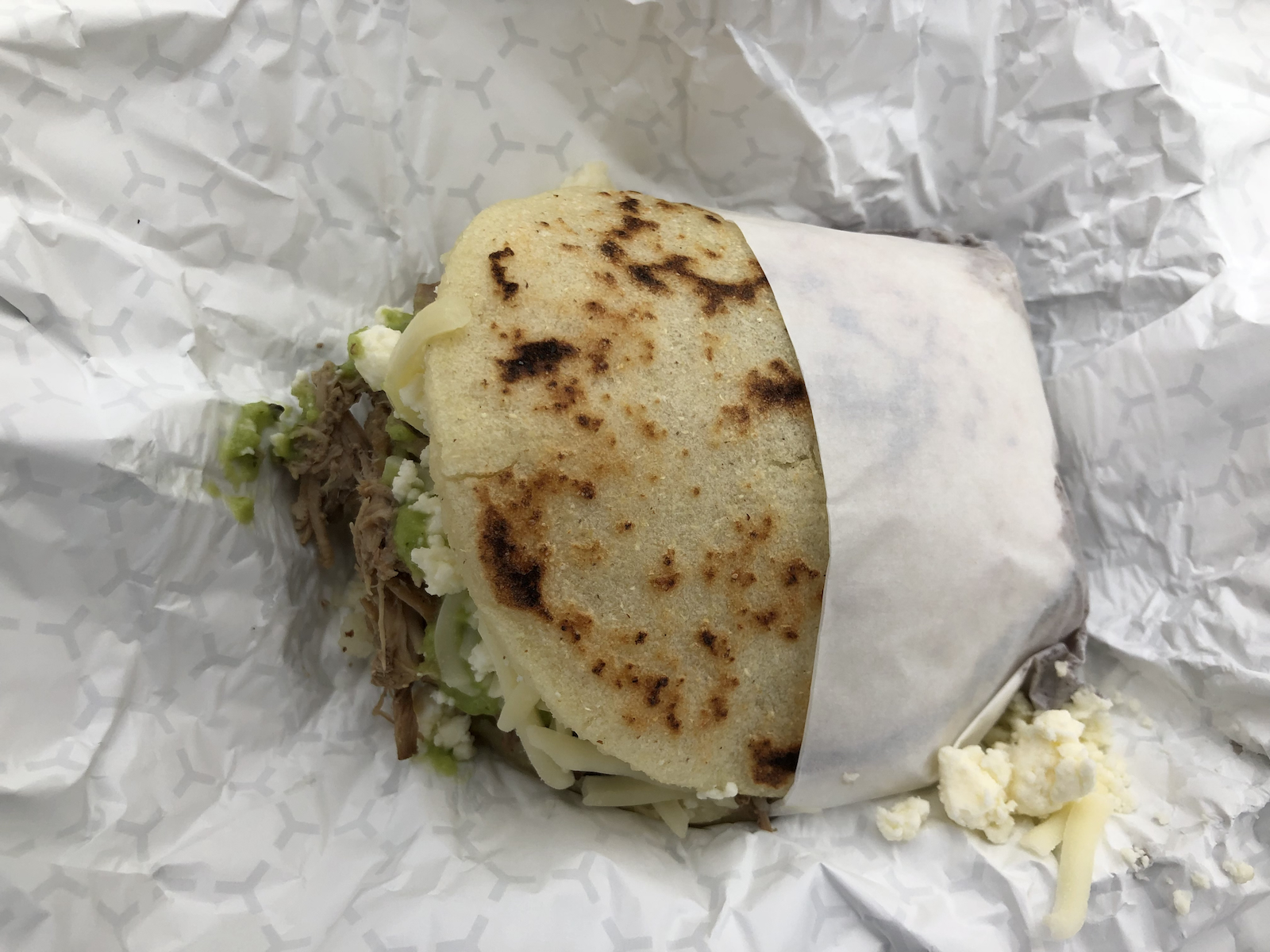 I liked that you get to choose what ingredients you want in your arepa. I thought it was yummy and I really loved the pork and sweet fried plantains.
I would highly recommend checking out Zocalo because they have so many different food options to choose from. It is a very fun and colorful atmosphere where they have beautiful murals that you can take pictures by.
All the food trucks and vendors put so much work into making great food for their customers. I promise that you'll find something there that you'll love. I just loved the heated cabin too. You definitely should check it out.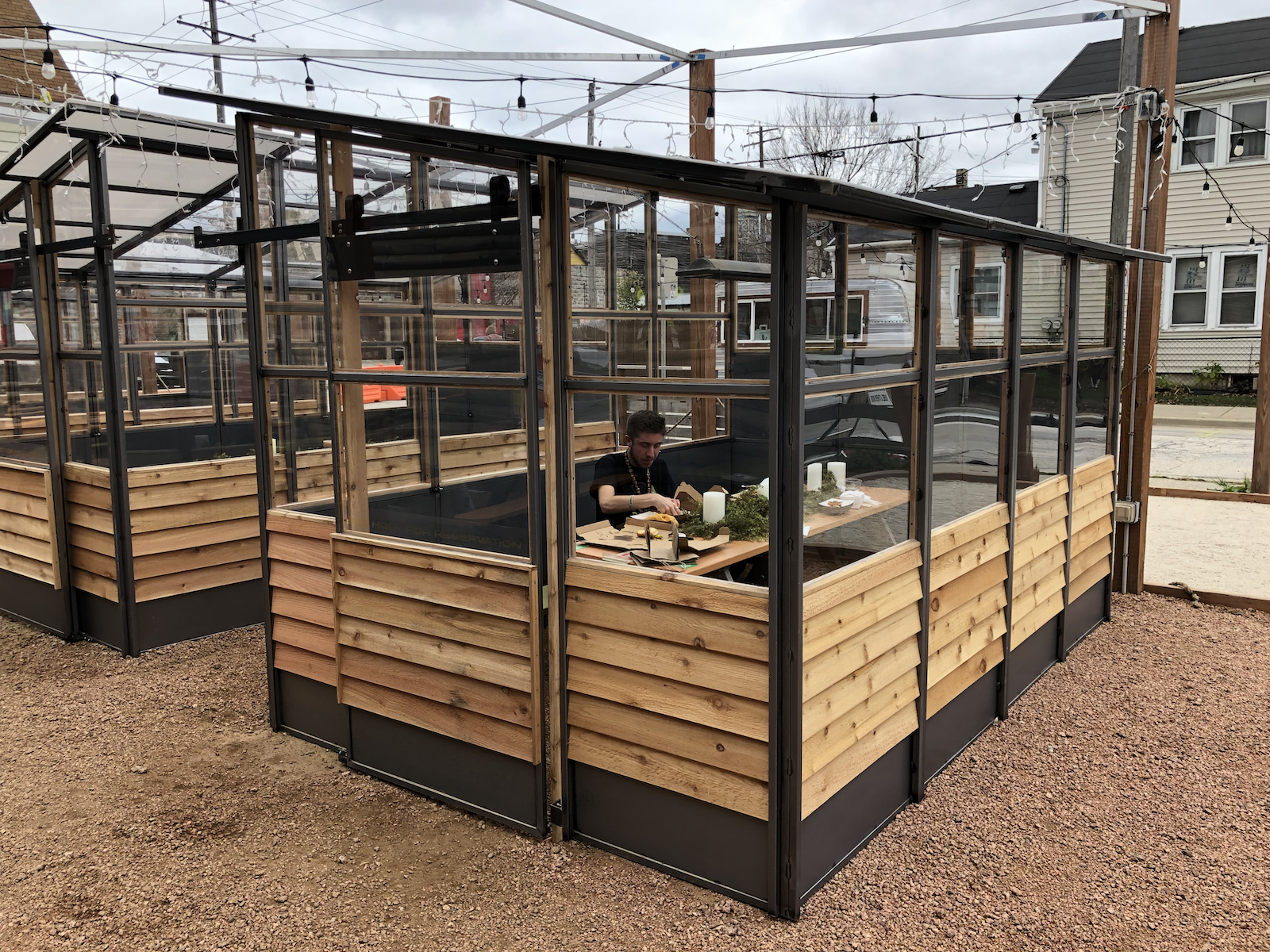 Dominic the Food Reviewer is a teenage writer and student at St. Francis High School who began sharing his passion for food by posting positively-focused restaurant reviews on Facebook. Since he created his page in 2019, he has been featured by multiple media outlets including Fox6, CBS58 and TMJ4. Dominic says his goal is to inspire other kids with special talents to find their own voices and passions.