Milwaukee has always been known as a city of immigrants, many of whom brought their great recipes with them. Thus, it's not surprising that Brew City is loaded with great ethnic grocery stores so people from all cultures can recreate tried-and-true ethnic dishes.
Here's a list of some of Milwaukee's ethnic grocery stores. You have a favorite that's not on this list? Let us know. Mangia!
African grocers

Adom African Market
8084 N. 76th St., (414) 354-2366
Adom sells African grocery items and clothing.
J&S African Center
6029 N. Teutonia Ave., (414) 527-4891
J&S offers a solid selection of African foods and spices.
Lisabi African Market
8333 W. Appleton Ave., (414) (414) 378-6233
Lisabi features Afrucan grocery items and specializes in health / body care prodcts.
Asian grocers
Asian International Market
3401 W. National Ave., (414) 383-4188
Asian International Market is a family-owned Asian grocery store featuring a fantastic selection of fresh produce, frozen and authentic house and beauty products from Southeast Asia and beyond. The staff is notably friendly here and the spicy papaya salad is considered some of the city's best.
Mei Hua Market
11066 W. National Ave., West Allis, (414) 328-8980
This Asian grocery store specializes in seafood, snacks, ramen noodles, fresh produce, meats, frozen food, high-quality cookware and more.
Milwaukee Asian Market
6300 N. 76th St., (414) 301-1086
A large marketplace with vendors selling various items from clothing, food (groceries and ready-to-eat), services, and goods.
New Asian Supermarket
10704 W. Oklahoma Ave., West Allis, (262) 439-8160
This Asian market occupies the corner of a strip mall and is much larger than it appears from the parking lot. New Asian has a massive selection of fresh (including seafood), frozen, ready-to-serve food, oils, kitchen items, gifts and much more.
Pacific Produce
5455 S. 27th St., 414-308-1095
This is Milwaukee's largest purveyor of Asian food and supplies located inside a former Kohl's Food Store. Entire aisles are dedicated to noodles and rice, along with tons of fresh and frozen foods, household items and fun finds from Asian candy (which also has its own aisle), "stinky" durian fruit, whole roasted ducks and on-site, walk-up restaurants.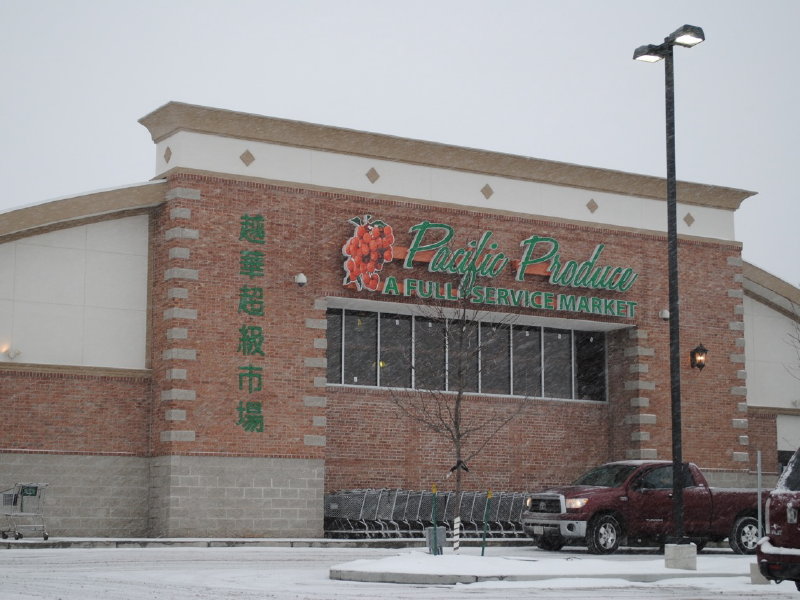 Viet Hoa Supermarket
4900 W. North Ave., (414) 442-4016
One-stop shop in the Uptown Crossing neighborhood with everything needed to prepare authentic Asian meals. Very reasonable prices.
Greek

Parthenon Foods - European Market
8415 W. Greenfield Ave., (414) 204-8800
Fifty years ago, Parthenon started out as a Greek grocvery store and today offers foods from all over the world, including Greek, Italian, German, Hungarian, Serbian, Croatian, Albanian, Macedonian, Bulgarian, Romanian, Turkish, Polish and more.

Mexican / Latino grocers
Carniceria La Hacienda
820 S. Cesar E. Chavez Dr., (414) 645-2232
Small but solid Mexican / Latin American grocery store with fresh, frozen, packaged and hot grab-and-go food.
El Campesino Grocery
635 W. Greenfield Ave., (414) 645-0288
El Campesino offers everything needed for a traditional Mexican meal, whether to make at home or ready-to-eat from the hot and cold deli.

El Rey
Multiple locations
There are four El Rey – "The King" – mercados in Milwaukee, with the largest at 916 S. Caesar E. Chavez Dr. El Rey features a full grocery store, hot food station and a taqueria. It also has the best piñata and candle sections in town.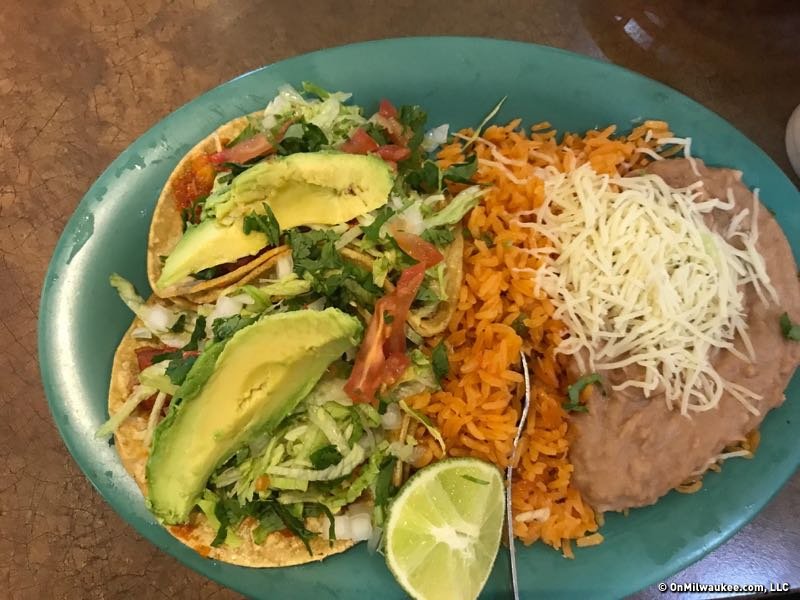 Monterrey Market
3014 S. 13th St., (414) 643-6668
3920 S. 27th St.
Monterrey Markets offer full lines of Hispanic and American groceries, bakery, butcher, to-go items and a liquor store at the 27th Street location.
Pueblo Foods & Liquor
2029 N. Holton St., (414) (414) 372-7172
Pueblo Food is a a full-service food and liquor grocery store located on the cusp of the Riverwest / Harambee neighborhoods. It features Puerto Rican, Jamaican, Mexican and American groceries. It's known for its deli and hot-and-ready-to-eat Puerto Rican dishes.
German
Usinger's Sausage
1030 N. Old World 3rd St., (414) 276-9105
Since 1880, Usinger's has been a family-owned German-American business. While it's not a grocery store, it is an ethnic food outlet that captures the spirit and the flavor of Milwaukee's German heritage. Fresh sausages and cold cuts of all kinds are on sale and the decor is a blast from Brew City's ethnic past.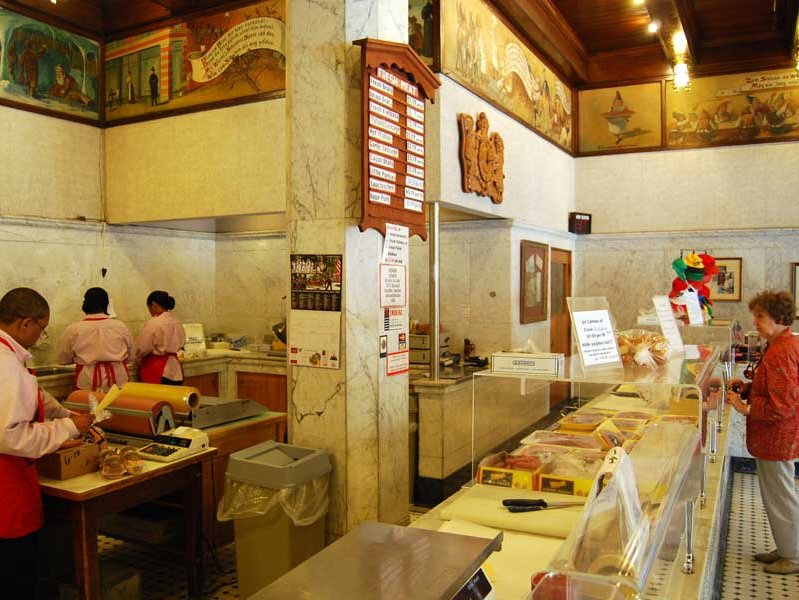 Indian / Pakistani (South Asian)
Bharat Mart
1556 N. Farwell Ave., (414) 210-5046
Bharat Mart is an Indian / Pakistani grocery and craft beer store located on Milwaukee's East Side. Features groceries, fresh produce, handicrafts, clothing / jewelry and more than 350 varieties of local and imported craft beers.
Best Food Store
3405 S. 13th St., (414) 671-6986
Small but well-stocked grocer featuring food items from India, Pakistan, Bangladesh and more. Large selection of rice, gifts and warm-up-to-eat meals. Located next door to Bombay Sweets restaurant.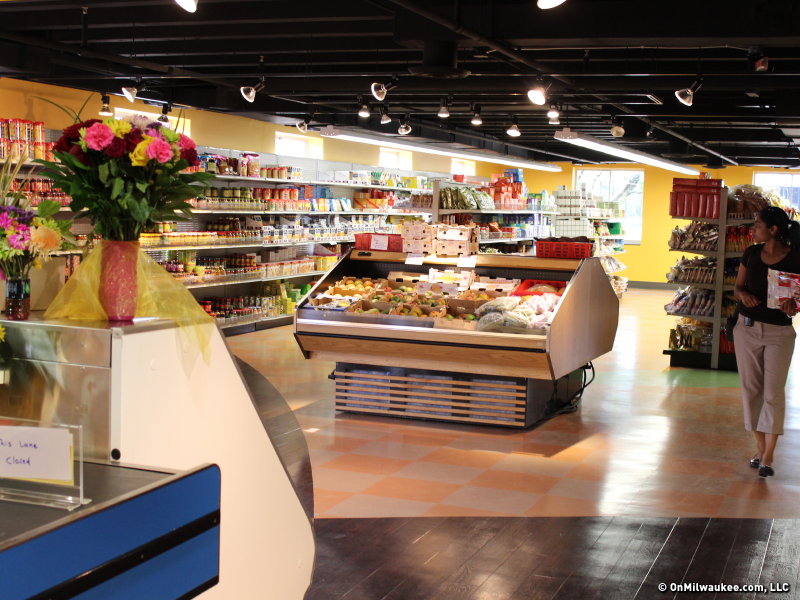 Indian Groceries & Spices
10701 W. North Ave., Wauwatosa, (414) 771-3535
For 50 years, this shop has shared Indian culture through groceries, household items, cooking classes and more. They also have their own brand of products, "Nirav," and an internationally popular website, ishopindian.com
Italian
Glorioso's Italian Market
1011 E. Brady St., (414) 272-0540
This iconic Brady Street grocery opened in 1946 in a location across the street and today is a mega-market with all the Italian goods: a full-line of groceries, deli, bakery, grab-and-go, cafe, cookware, gifts, oils, catering service and a wonderful wine selection.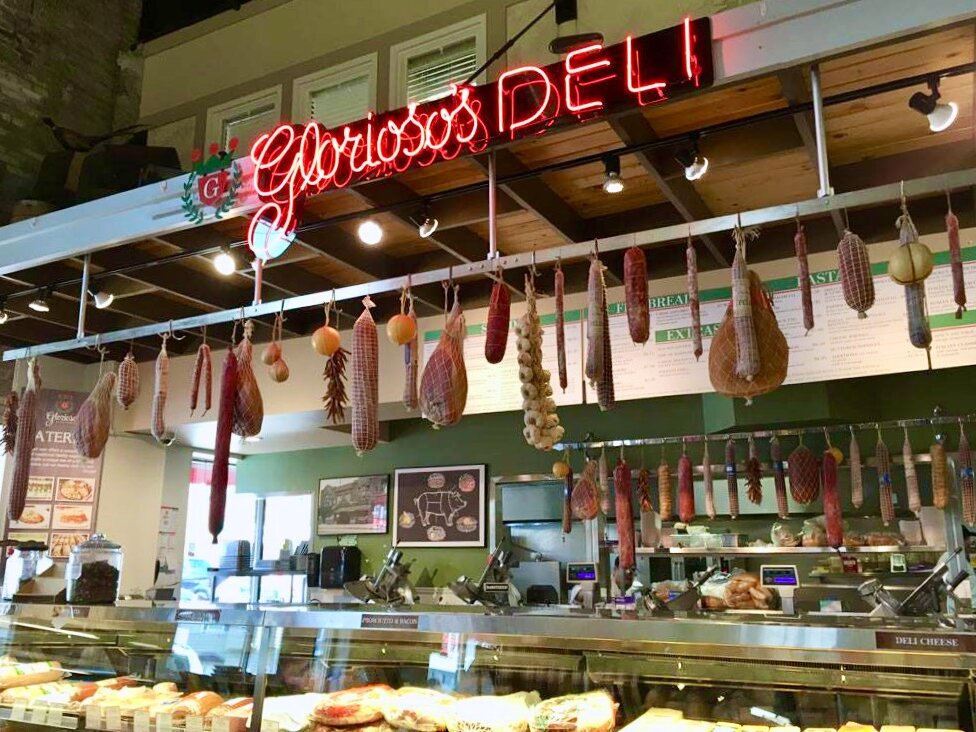 G. Groppi's Food Market
1441 E. Russel Ave., (414) (414) 747-9012
Groppi's is one of Milwaukee's oldest groceries with meat, seafood, deli, produce, cheese, beer, bakery and dairy departments. The cozy environment also boasts an adorable bar, Louie's Coop.
Middle Eastern
Al-Yousef Supermarket & Restaurant
6329 S. 20th St, Oak Creek, (414) 301-5233
Al-Yousef is a Middle Eatern restaurant and grocery store in Oak Creek. Delivery is available.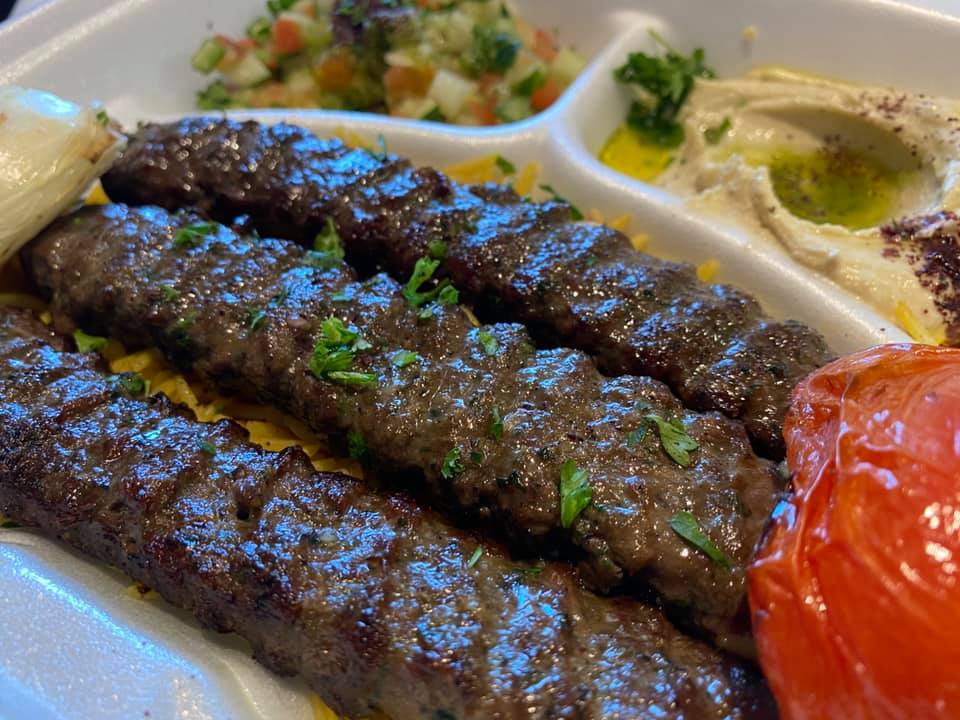 Amanah Food Market
1301 W. Edgerton Ave., (414) 282-8826
Amanah is a Middle Eastern market known for its fresh Halal meat department and quality carry-out restaurant offering shwarma, kebobs, felafel, baba ghanoush, lamb and more.
Attari Supermarket
3042 S. 13th St., (414) 645-5880
Attari specializes in Middle Eastern cuisine and hookahs / hookah supplies. Known for its quality fresh lamb, imported candy bars, bulgur wheat, pita breads and more.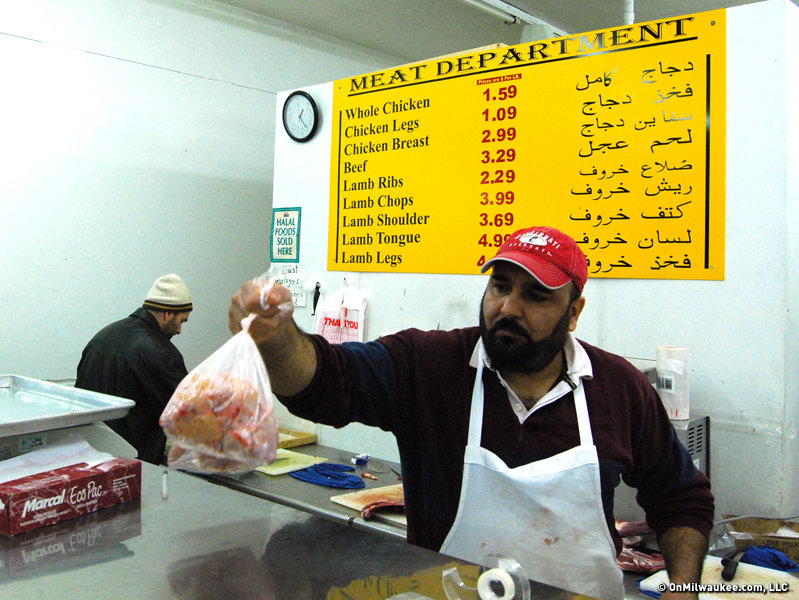 Holyland Grocery & Deli
2755 W. Ramsey Ave., (414) 817-1959
Holyland is a Middle Eastern market featuring a grocery store and modest dining area serving shwarma, kabobs, hummus, baba ghanoush, falafel, kabobs, lentil soup and salads. Delivery is available.
Polish
A&J Polish Deli
1215 W. Lincoln Ave., 414-643-7733.
This cozy shop and butchery sits in the heart of what was once the city's largest Polish neighborhood. The deli sells meats (from kielbasa to Polish sausage), candy, liquor, sauces and more.
Russian

Russian Food & Gifts
3557 N. Oakland Ave., (414) 332-3233
Established in 2007, Russian Food & Gifts has brought Russian culture to Shorewood. Also has a liquor department with imported Russian vodkas and more.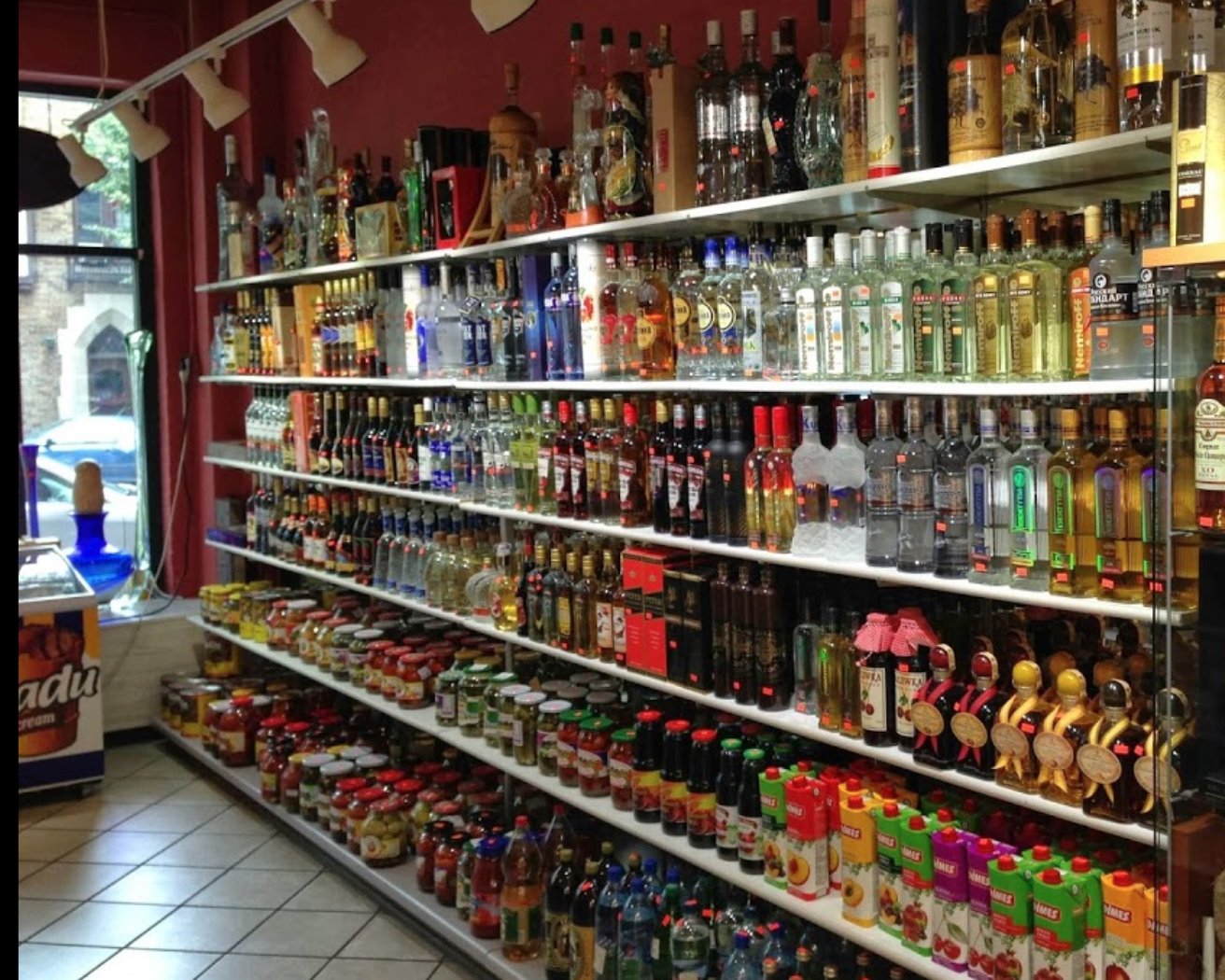 Spartak
5587 N. Diversey Blvd., Whitefish Bay, (414) 332-3347
Small but well-stocked grocer featuring food from countries of the former Soviet Union. According to reviews, Spartak has an excellent frozen fish selection.
Swedish

IKEA
Oak Creek
IKEA has a Swedish foods market inside the box store, featuring frozen items (meatballs!), seafood, crackers, cookies, jams, spreads and candy.
International Foods
Cermak Fresh Market
Multiple locations
Cermak is a chain supermarket offering ethnic produce from more than 15 countries. There are two Cermaks in Milwaukee: a Harbor District location and one in West Milwaukee.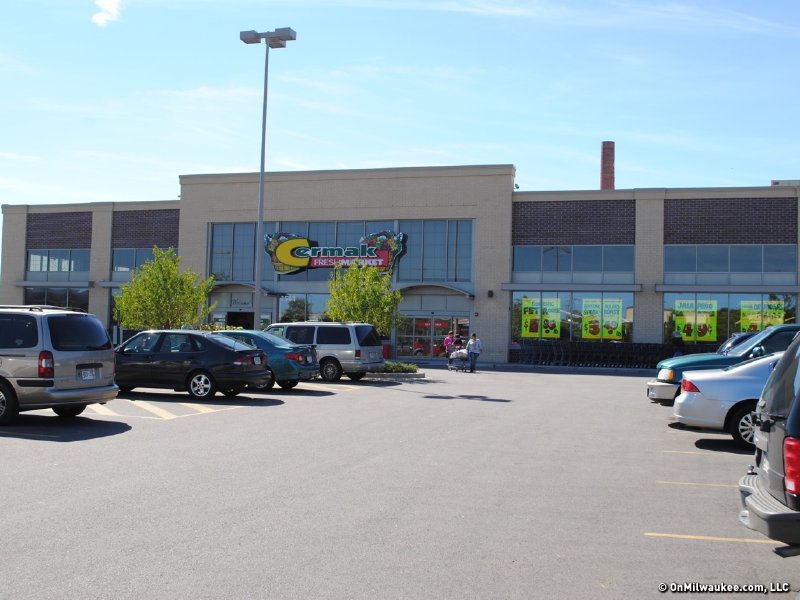 Karl's Country Market
W156 N5646 Pilgrim Road, Menonomee Falls, (262) 252-3090,
Karl's opened in 1945 and sells "hard-to-find imported foods" along with a full line of American groceries.
Old World Deli
7630 W. Grange Ave, Greendale, (414) 855-0470
Old World is a small, European grocery store, deli and eatery. Food and gift available from Poland, Germany and more. Great reviews of the sandwiches are available online.

Molly Snyder started writing and publishing her work at the age 10, when her community newspaper printed her poem, "The Unicorn." Since then, she's expanded beyond the subject of mythical creatures and written in many different mediums but, nearest and dearest to her heart, thousands of articles for OnMilwaukee.

Molly is a regular contributor to FOX6 News and numerous radio stations as well as the co-host of "Dandelions: A Podcast For Women." She's received five Milwaukee Press Club Awards, served as the Pfister Narrator and is the Wisconsin State Fair's Celebrity Cream Puff Eating Champion of 2019.