The Pabst Theater Group has always embraced historic venues, like the 1882 Turner Hall, the 1895 Pabst Theater, The Back Room in Colectivo's 1917 building on Prospect Avenue and the 1928 Riverside Theater.
Now, it has purchased an 1874 home at 1119 N. Marshall St. that has been operating as a wedding venue for nearly 20 years as the Villa Filomena.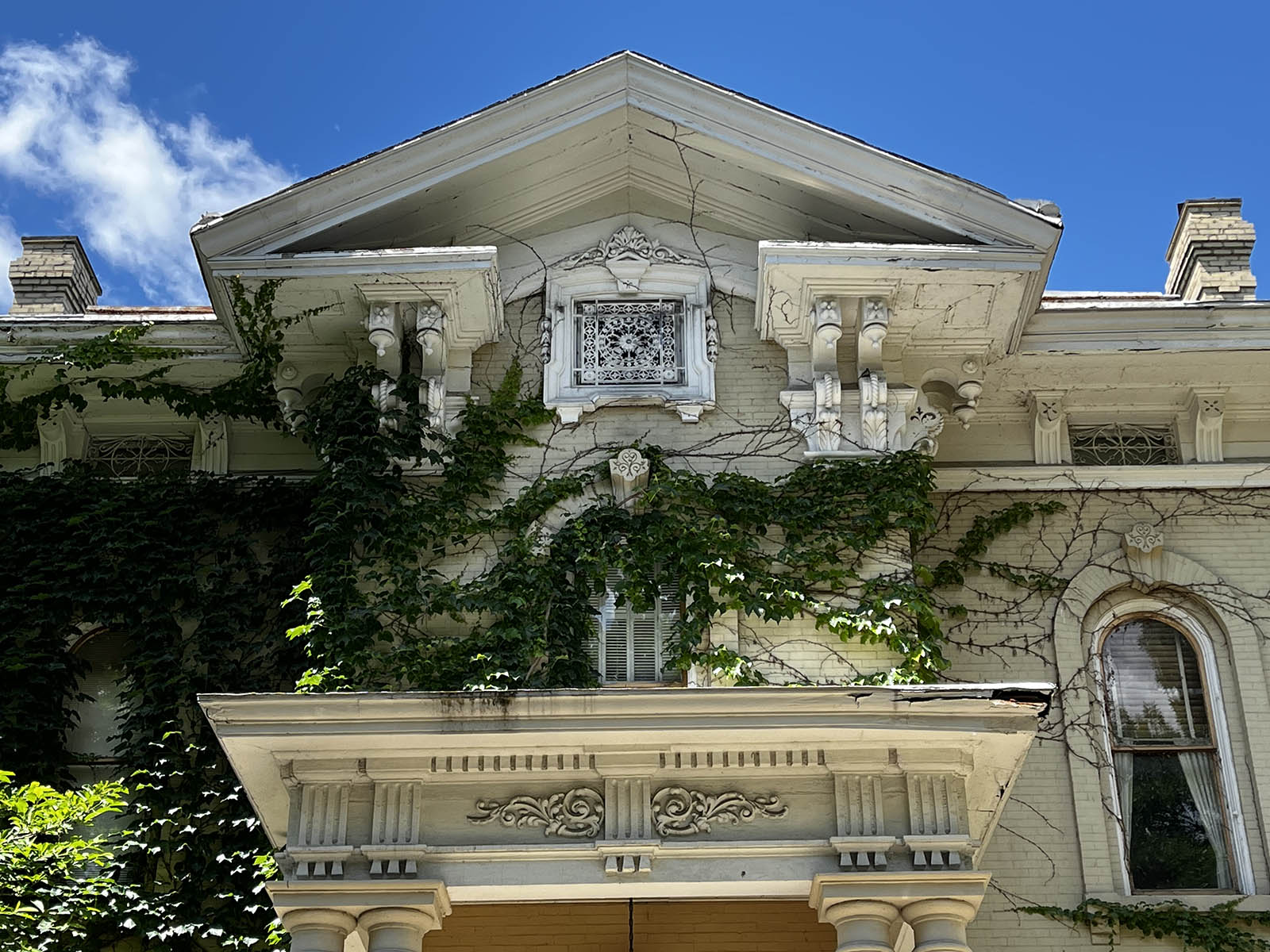 The group closed on the purchase on Monday, July 18, and will immediately rename it The Fitzgerald.
It is the first venue that will be owned by the group, and it is also now the oldest venue operated by the group, nudging out Turner Hall.
The group will continue to run The Fitzgerald as an events venue and inherits a number of existing bookings, including a wedding the first weekend of its ownership.
"We are excited to expand our already thriving private events arm of the Pabst Theater Group to include yet another historic venue that represents Milwaukee's heritage and offers a uniquely beautiful setting for anyone's special day," said Pabst Theater Group Director of Private Events Ann Lennart.
"We look forward to working with existing clients and booking future events that offer the same signature unique setting and high quality experience that past and potential clients have come to expect from our venues."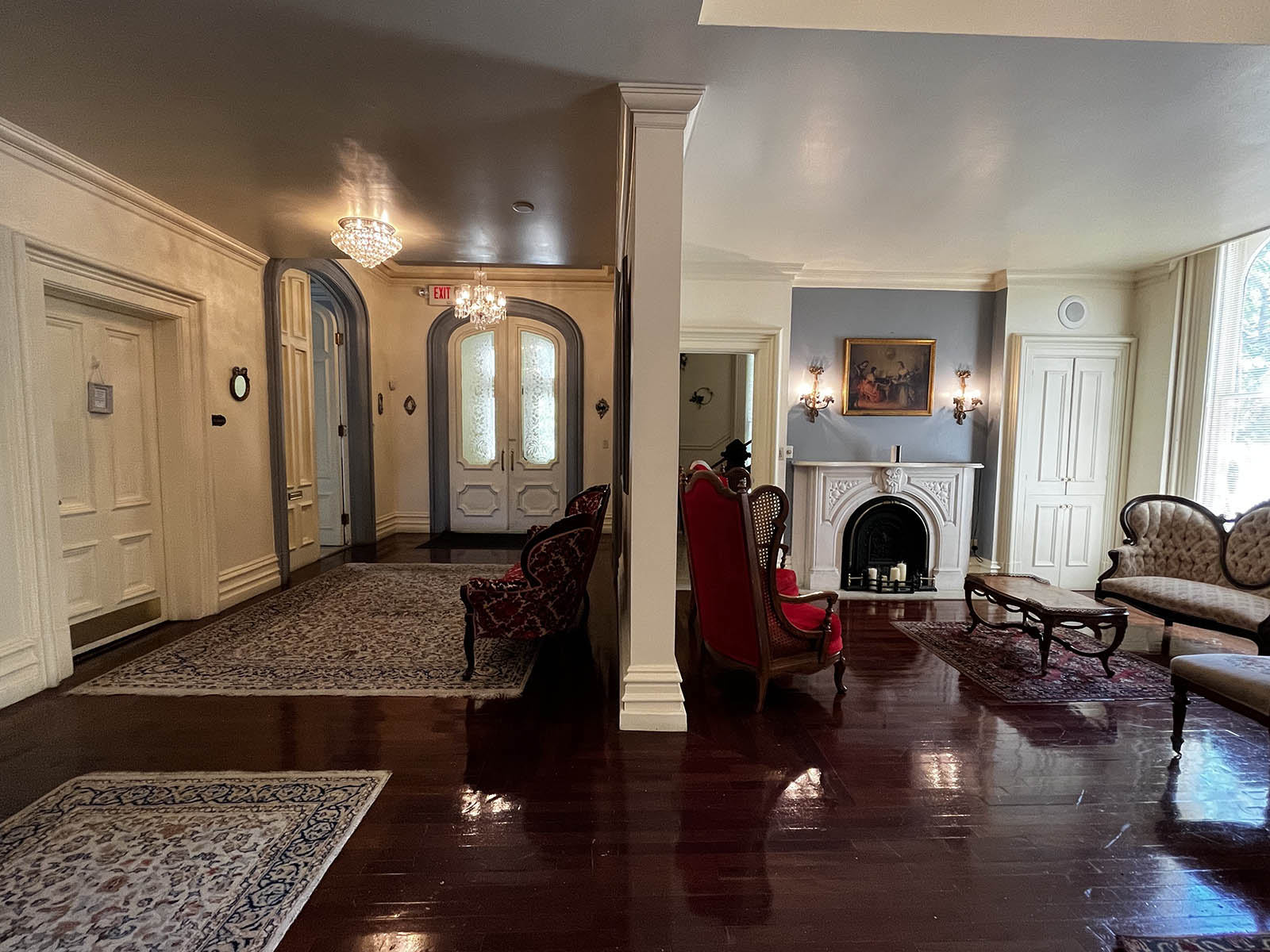 I stopped over for a tour of the place just days before it changed hands, which is something it hasn't done very often considering its long life on the city's lower east side.
A little history
The home – designed by one of Milwaukee's most prominent architects, Edward Townsend Mix – was built in 1874 on a plot of land that Irish immigrant shipping magnate and commission merchant Captain Robert P. Fitzgerald bought two years earlier for $8,500.
Fitzgerald was born in New York around 1825 to Julia Real and William Fitzgerald, who came from a wealthy family. William emigrated first, landing in New York before heading west to Michigan, where he was joined on a farm by the rest of his family.
After finishing school, Robert began work as a sailor on the Great Lakes, becoming a Lake Huron schooner captain at just 19 years old. By the 1850s, Fitzgerald had relocated to Milwaukee and by the age of 30 he had started his own business.
Beginning with a single sailing ship, Fitzgerald expanded in brokering vessels and marine insurance, as well as the construction and sale of ships, interest in Milwaukee Drydock Co. He was also among the founders of Milwaukee's Board of Trade.
"Mr. Fitzgerald was a man of unusually strong character, possessed great determination and energy, which brought him wealth and business success, and he became widely known in shipping and commission circles," noted "Memoirs of Milwaukee County," edited by Jerome Watrous in 1909.
In 1860, Fitzgerald, an "insurance and transportation agent," was living in Walker's Point with his wife Emma (Kavanaugh) and their 2-year-old son Charles. A decade later, when Fitzgerald was listed as a "coal merchant," they were in Yankee Hill with 12-year-old Charlie, 9-year-old Jennie, and 3-year-old Frederick, as well as Emma's mother, a domestic and two young women, seemingly Emma's half sisters.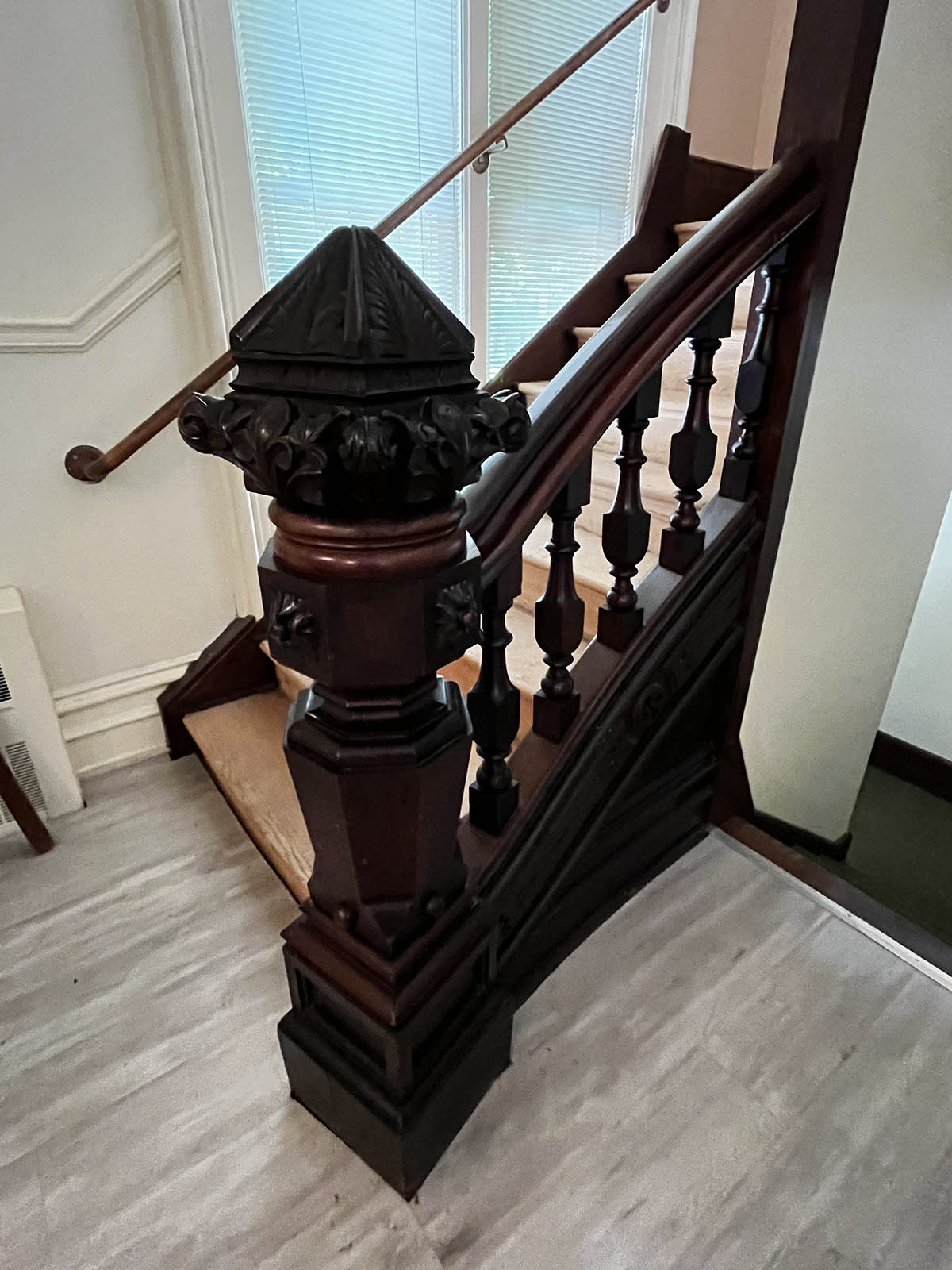 Four years later, they moved into the $20,000, 2.5-story, hip-roofed, cream city brick Italianate mansion with its symmetrical facade capped in the center with a pediment. It is a beautiful house with some vintage hardwood floors, gorgeous tall Italianate windows, a weighty carved newel post at the base of the main staircase and similarly hefty moldings around the doors and windows.
There are some beautiful old fireplaces, a couple arches at either end of the upstairs hallway and other details, many – but surely not all – of which survive.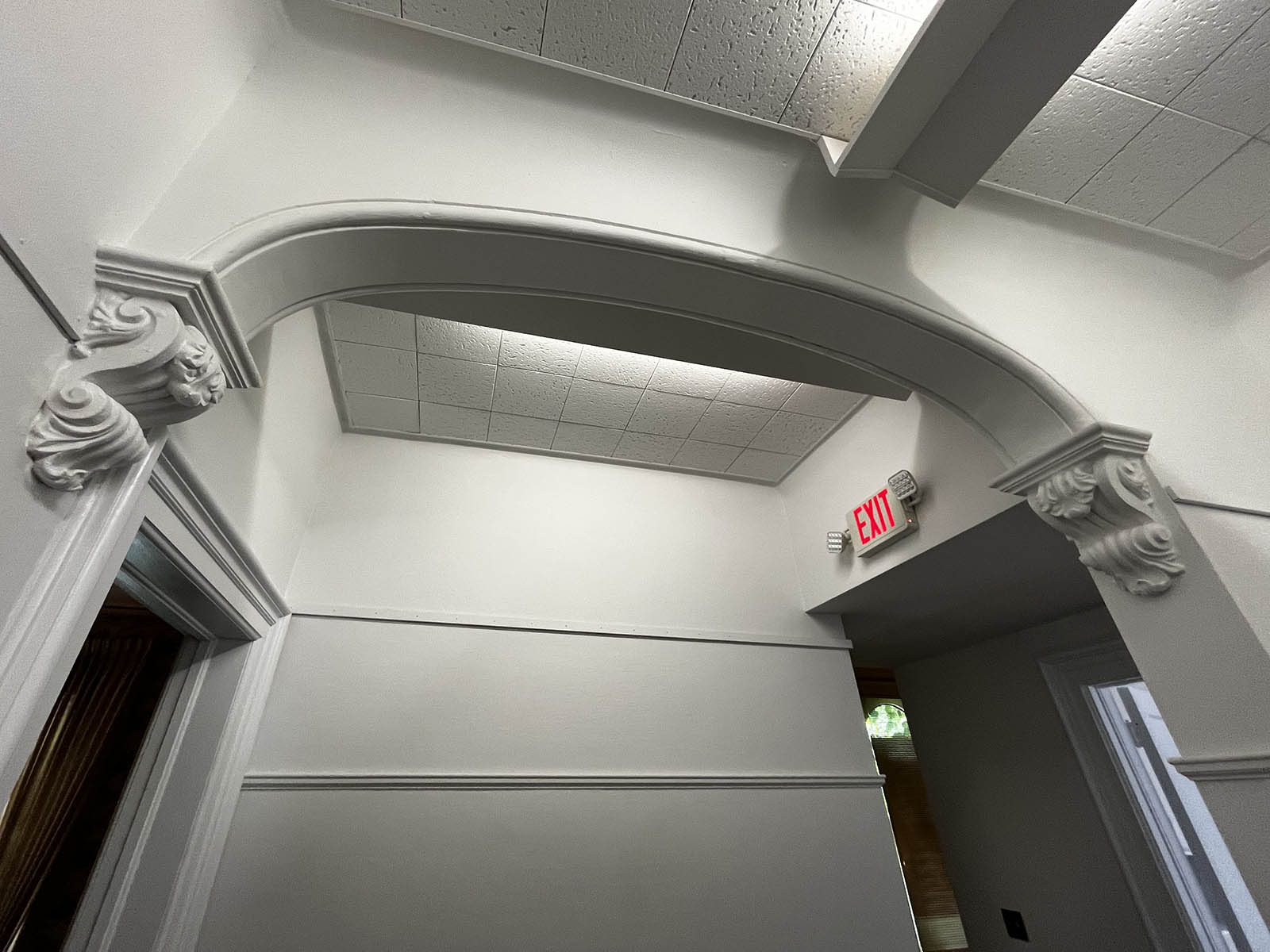 Occupying their new house for more than 25 years, the Fitzgeralds sold it to Oliver C. Fuller in 1897, and moved to Oconomowoc for a time before returning to Milwaukee and taking up residence on Wisconsin Avenue, between 34th and 35th Streets. The site of that house now sits beneath the eastern edge of the Marquette High School football field.
It was in that house that Fitzgerald died in January 1900 at the age of 74. He was interred at Forest Home Cemetery.
Fuller – born in 1860 on a plantation in Clarkesville, Georgia that was destroyed during the Civil War, leading the family to relocate to Atlanta, where his father opened a grocery business. In 1881, Fuller married Milwaukee's Katherine Fitzhugh Caswell, whose father Napoleon Bonaparte Caswell is the namesake of the Caswell Building on Wisconsin Avenue.
The couple moved to Milwaukee in 1891 and two years later he founded an investment firm under his name. But like Fitzgerald, Fuller was a diverse businessman. In addition to helping to found First Wisconsin Group, he also founded the Wisconsin Trust Co., was a trustee of Northwestern Mutual and served on the boards of Wisconsin Telephone Co., Allis-Chalmers, Milwaukee Gas Light, Wisconsin Securities Co., Wisconsin Public Service Co., Milwaukee Mechanics Insurance Co., Milwaukee Refrigerator Transit Co. and the Milwaukee Auditorium Co.
He was also trustee and treasurer of Forest Home Cemetery, and was active in many groups and associations. But for many he's best remembered as a Milwaukee golf pioneer and helped popularize the game in the Midwest.
In 1900, as large as the home is, it must've felt a bit crowded with the Fullers, five children and three servants living there. A decade later, it surely was still tight even though daughter Edith had moved on. By then Kate's 89-year-old mother Elizabeth Caswell had moved in, joining the remaining four children and three servants.
In 1920, the Fullers occupied the house with their 17-year-old son Robert, a cook and two servants. The following year, perhaps ready to downsize, they sold the house to their daughter Inez and her husband George B. Miller. The 1930 census shows the Millers living there with their three daughters, three sons and two maids. A decade later, they were down to two children at home and a single maid.
After Miller's death in 1945, Inez sold the house – where she had lived from 1897 to 1911 and again from 1921-1945 – to Ella Spencer who converted it into apartments and rooms for rent, a situation that lasted until 1963.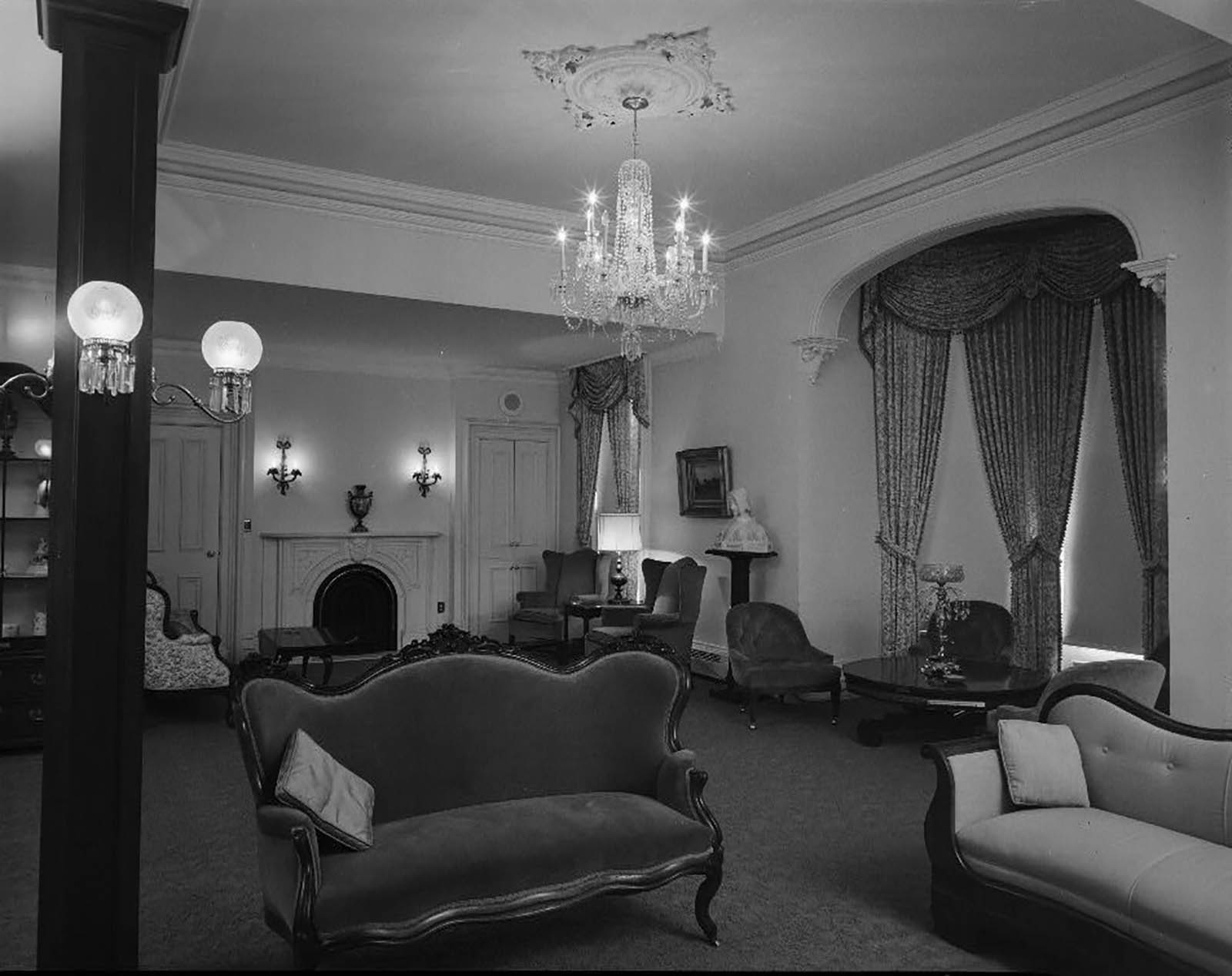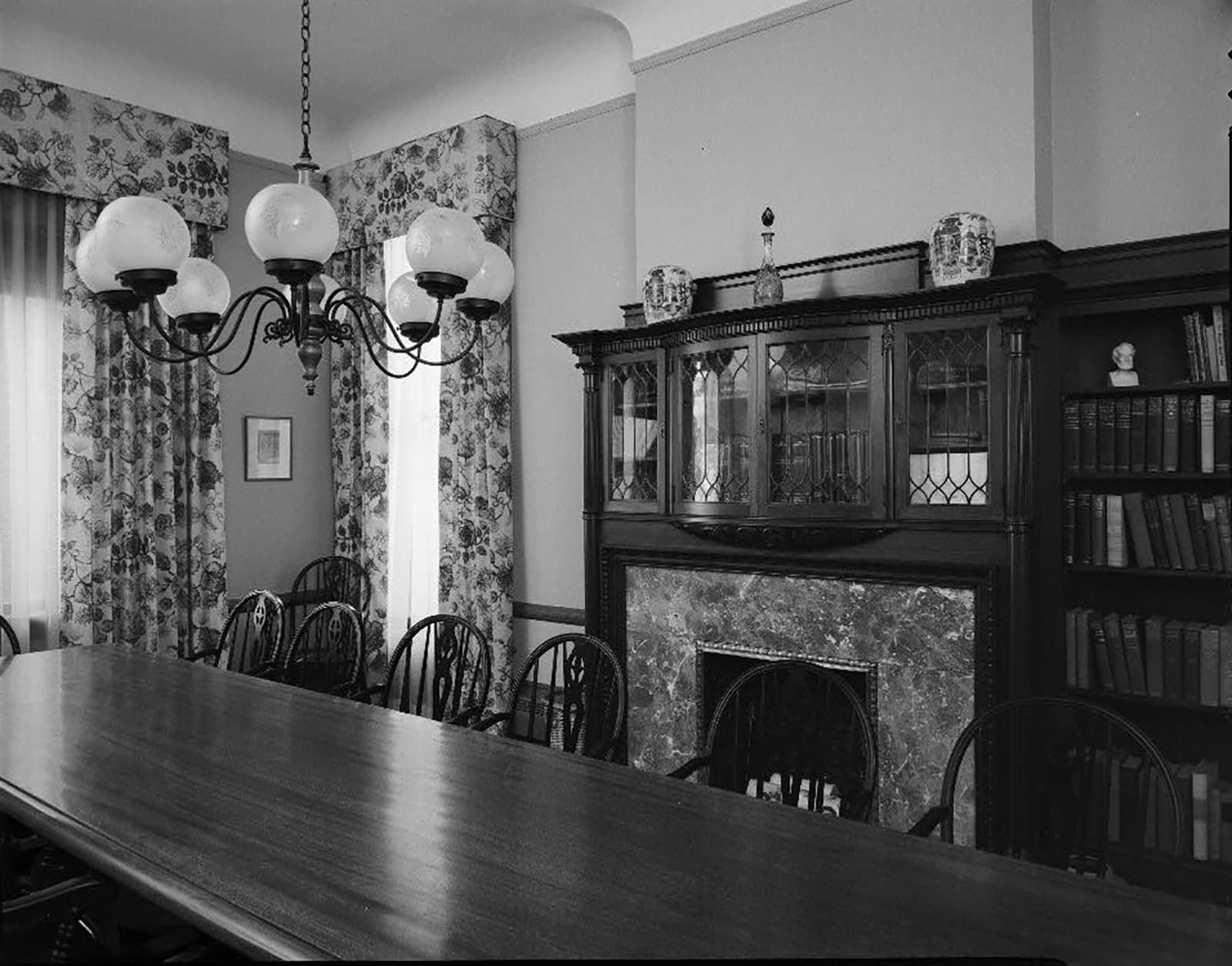 That's when the home was purchased by the College Women's Club who taped architect Frederick J. Schweitzer to remodel and expand it from 1964 to '67 for use as a clubhouse.
The club was founded in 1894 and its first president was Mrs. George W. Peckham, who, coincidentally, lived just a few doors south on Marshall Street. It wasn't officially incorporated until 1919, when it took up residence at 818 E. Wells St. In 1922, it bought Patrick Cudahy's old Victorian mansion at 1330 N. Prospect Ave., where it remained until 1961.
The group encouraged women to get college educations and do social service work. It formed committees that focused on issues of the day such as sweatshop working conditions and child labor, and became involved in school board elections, job placement and women's suffrage.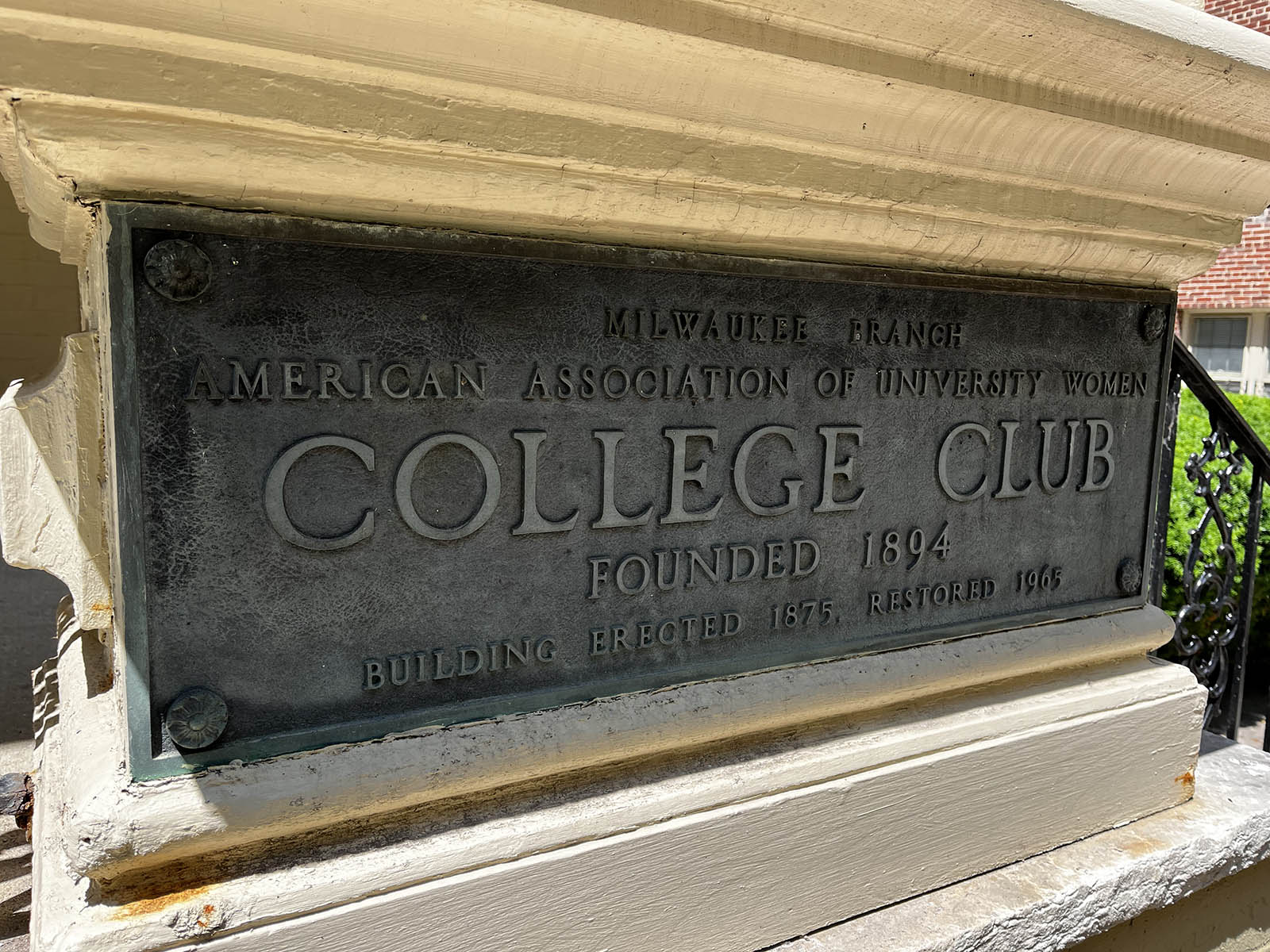 It also organzied a Girl's Club home where young working women could live. When that club's Van Buren Street facility was demolished, two fireplace mantels would be installed in the club house.
While occupying rented office space in the War Memorial Center, Schweitzer convinced the club to buy the old Fitzgerald mansion and renovate it. Part of that work included adding a new wing to the west side to replace the old coach house and kitchen.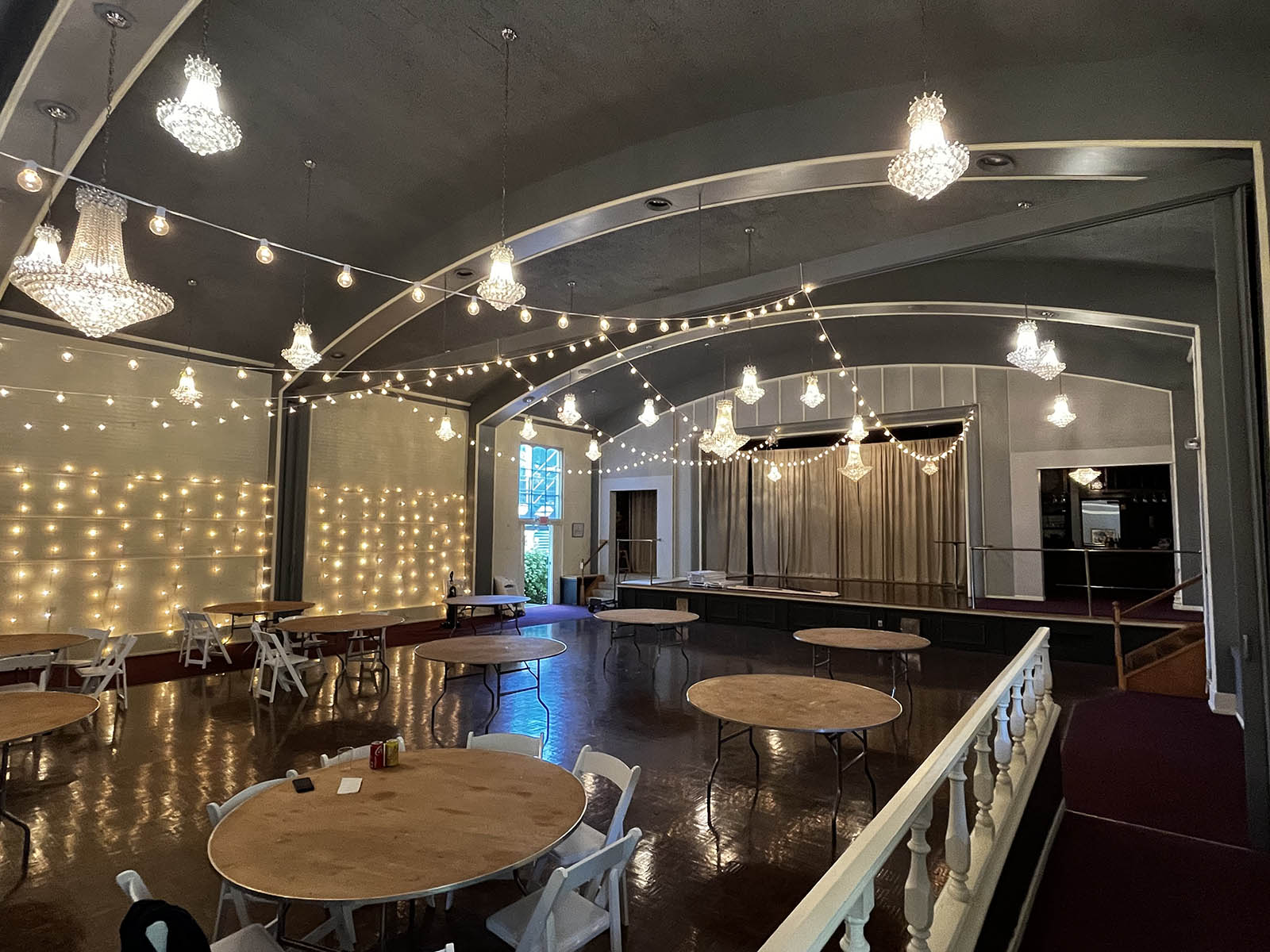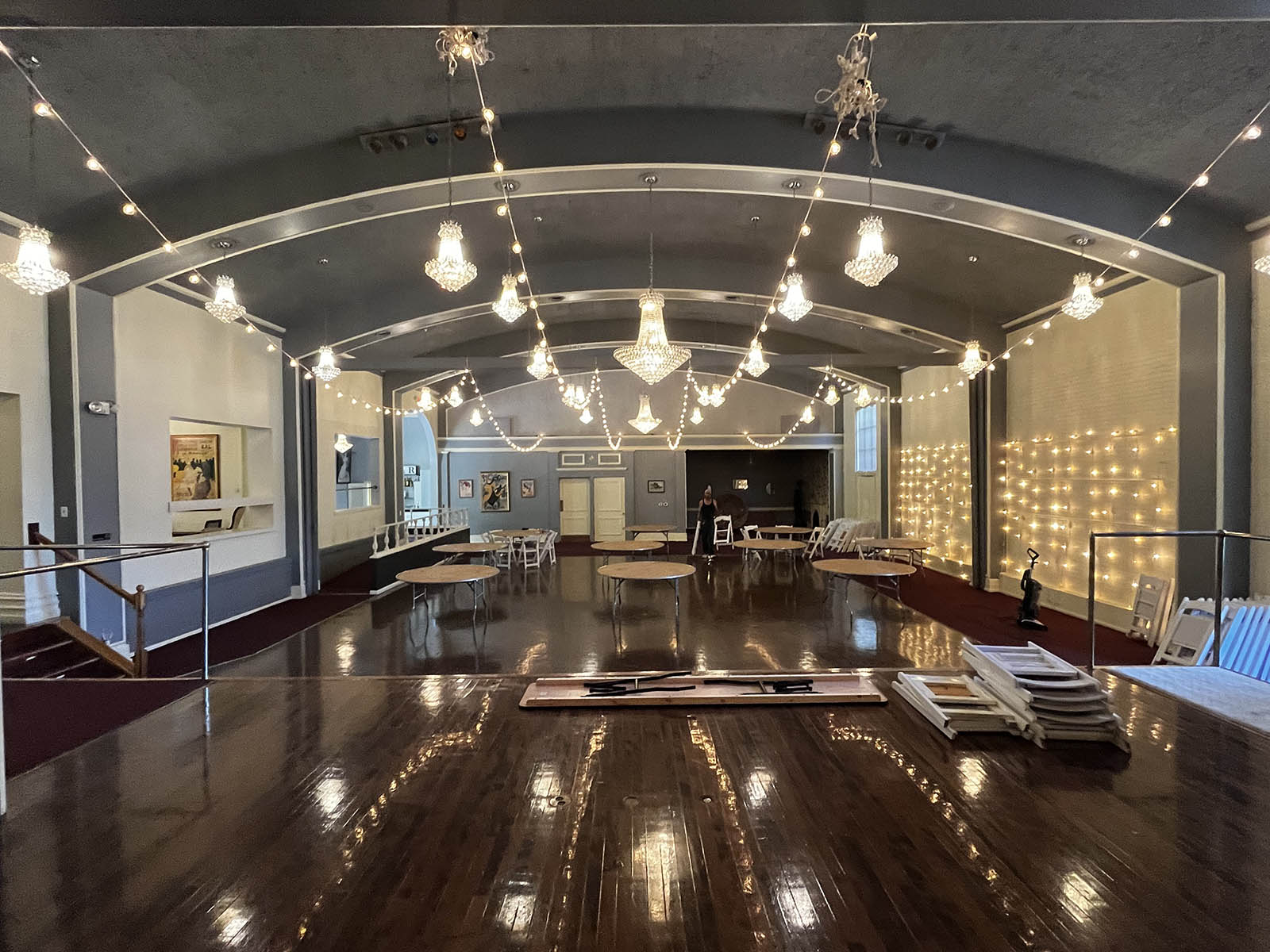 The new L-shaped space included a lounge, a large barrel-vaulted dining hall/meeting room, kitchen and lobby. Entering the house, you walk into the original house, with its surviving rooms to the left and right but straight ahead you immediately see the immense hall.
The Cogroup, which in 1919 had about 200 members, boasted 500 by 1984, at which point it offered educational programming, provided scholarships and was a social group.
The club is now the Milwaukee chapter of American Association of University Women (AAUW).
Anthony and Janice Sanfilippo bought the home in 2004 and renamed it Villa Filomena. It serves as a wedding and event venue, with a 45-seat Fitzgerald Parlor, the 125-seat Garden Terrace and a 225-seat Chandelier Ballroom, run by the Sanfilippo's daughter, Tina Sanfilippo Weber.
"The Fitzgerald mansion holds a special place in the hearts of the Sanfilippo Family, specifically me and my mom who've shared many memories running this place as a mother/daughter duo," says Sanfilippo Weber. "When we decided to sell, it was important to find the perfect new owner who would preserve its history.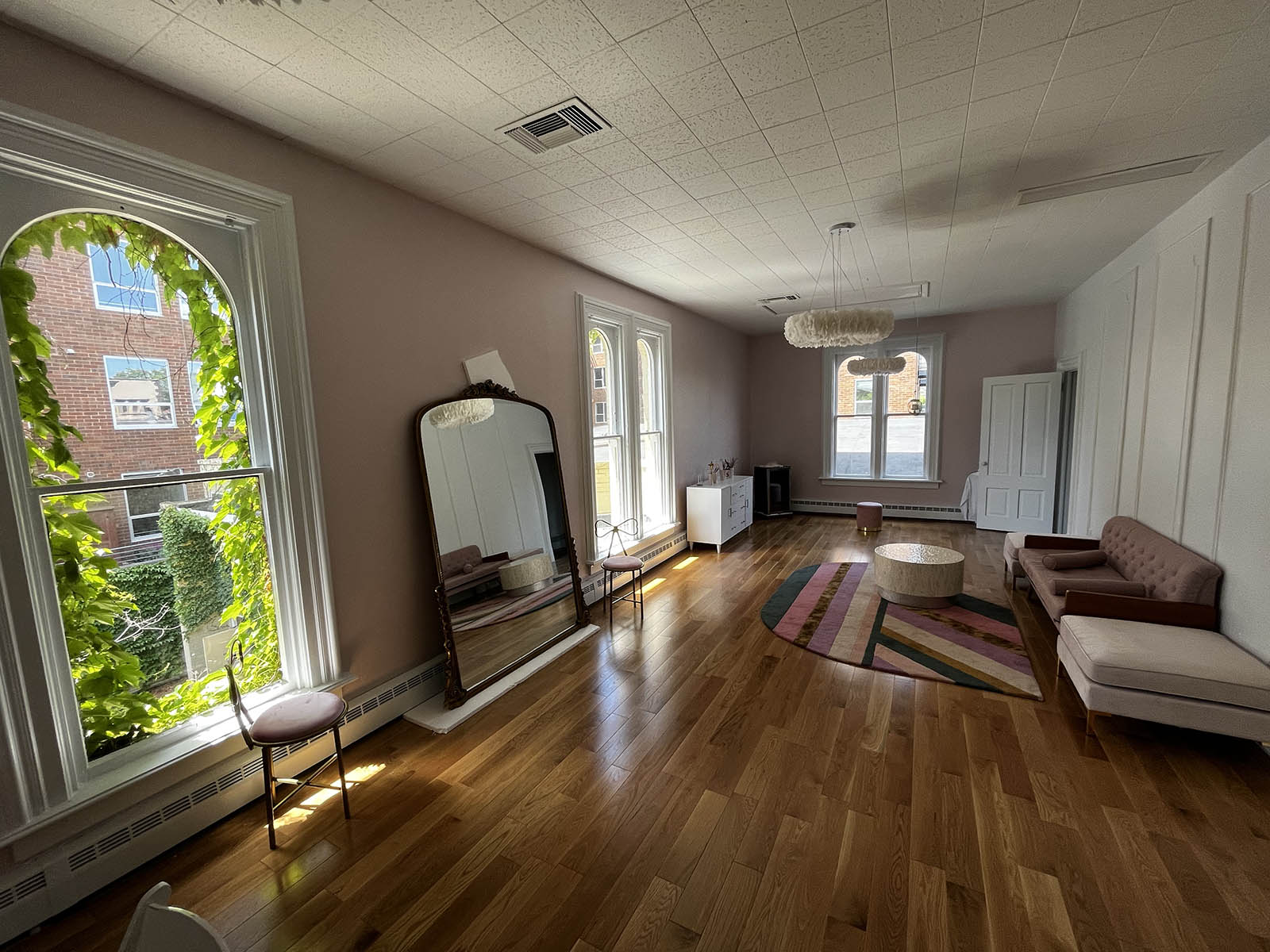 "Over the past 17 years we have enjoyed the space, and it will surely be missed, but we are excited to pass along this treasured place to the Pabst Theater Group. We know they will honor its glory and continue to let love go down in history!"
The house was designated a landmark of the City of Milwaukee by the Milwaukee Landmarks Commission in 1968.
Though Sanfilippo Weber was the last person to live in the house – she briefly occupied one of the second floor rooms – she says she had a little company.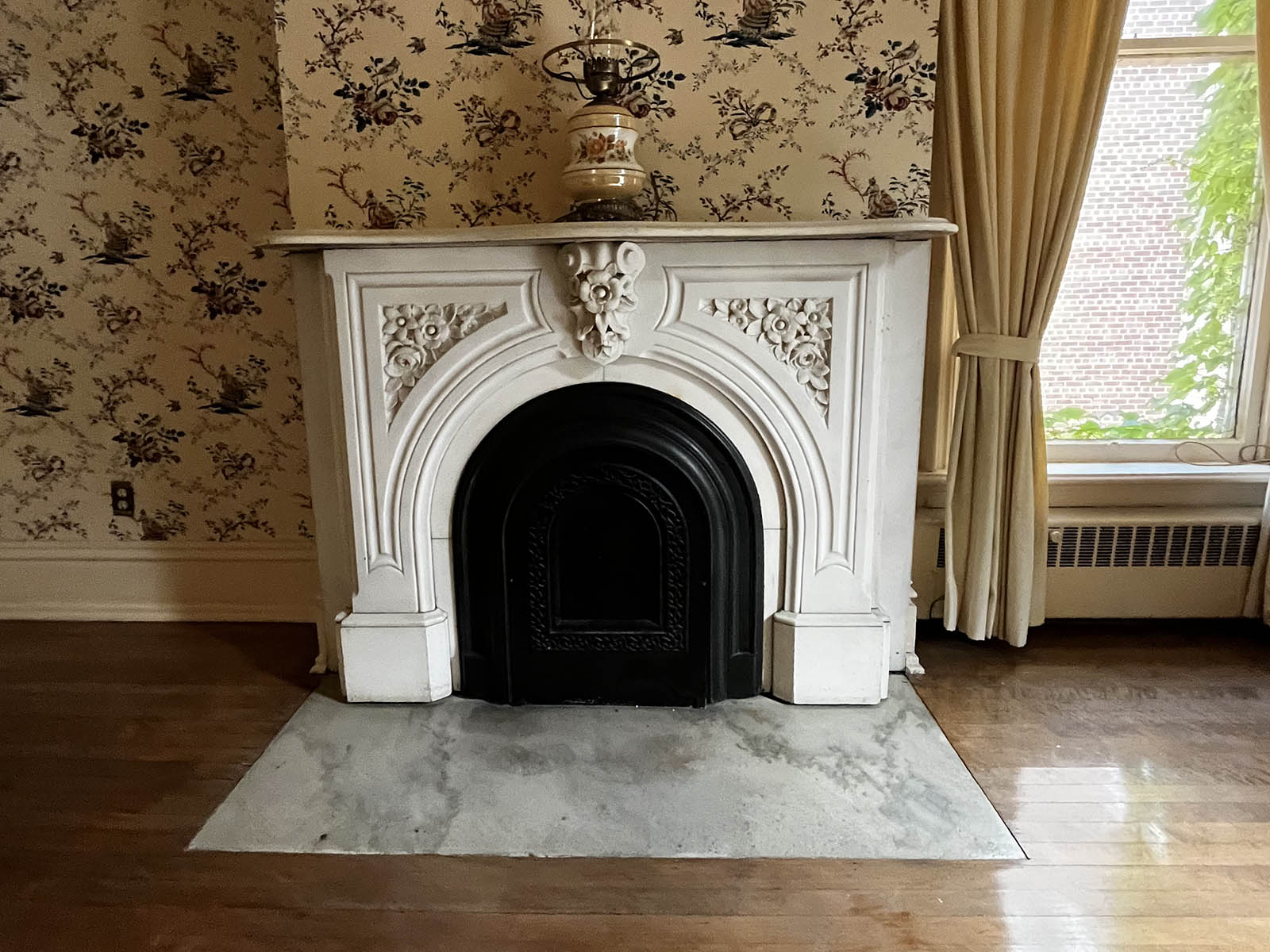 "Honestly, there are weird things," she says. "Things have been weird weirdly moved. Like I know that was there,and it's just out of place or put back somewhere else it used to be. But we hear a lot of the toilet lids going down.
"We call it the old maid haunting us, It's more of a feeling that I got. But it's never a bad thing. It's more like, okay, they're happy. And lights also going on and off. But mostly cleaning items, which is so weird. There'll be a Pledge bottle and I'm like, 'why is it out?' It's just random."
The Fitzgerald
Although The Pabst Theater Group is not new to the events or even the weddings business, this, says Lennart – who has been running private events at Pabst for 11 years – is different.
"The nice thing here is that we're not competing against concerts, like we are at our other venues," she says. "So, whereas at Pabst or Riverside or Turner, we're kind of filling in some dates that maybe aren't getting used for some of those smaller events, here we have free rein of the calendar.
"If someone wants to book a rehearsal dinner, or a shower, or something small that we normally wouldn't take up the Pabst or Riverside or Turner, knowing that a concert might book in, here we have this completely open calendar to do all of those sorts of private events.
One thing that will not likely happen often at The Fitzgerald is live music.
"If we do (music), it'll be few and far between," Lennart says. "It's definitely not going to be our focus. I think if we do ticketed events, it'll be more along the lines of maybe some wine dinners with authors.
"If it is something that makes sense, we recognize that we're in a residential area here and we respect the neighborhood and know what the neighbors are used to with this. We're not going to drastically change any of the things that (the Sanfilippo) family have put in place. There's still going to be that 11 p.m. curfew. If we do the one-off show here and there, it will be a very small, maybe singer-songwriter situations."
Lennart says that the building was pretty much move-in ready and very little work is expected to take place and, even then, nothing major.
"Maybe we'll do some very minimal painting," she says. "We'll probably do a new floor in the ballroom space. Tina had kind of started doing some renovations up here in the dressing room, so we'll finish those off.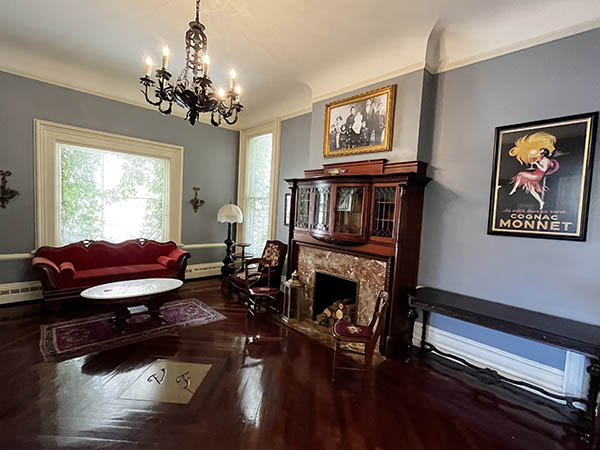 But I think the biggest thing that we'll do is probably change around the bar space, whether that's expanding it or doing a new bar, but nothing crazy. We're not going to be taking down walls or doing anything."
Those changes, she says, won't occur until around the end of the year.
"Anyone that's getting married here this year can expect it to kind of just stay the way that it is," Lennart says. "And then we will have renderings to show the new bookings in '23 what those changes might look like."
Born in Brooklyn, N.Y., where he lived until he was 17, Bobby received his BA-Mass Communications from UWM in 1989 and has lived in Walker's Point, Bay View, Enderis Park, South Milwaukee and on the East Side.
He has published three non-fiction books in Italy – including one about an event in Milwaukee history, which was published in the U.S. in autumn 2010. Four more books, all about Milwaukee, have been published by The History Press.
With his most recent band, The Yell Leaders, Bobby released four LPs and had a songs featured in episodes of TV's "Party of Five" and "Dawson's Creek," and films in Japan, South America and the U.S. The Yell Leaders were named the best unsigned band in their region by VH-1 as part of its Rock Across America 1998 Tour. Most recently, the band contributed tracks to a UK vinyl/CD tribute to the Redskins and collaborated on a track with Italian novelist Enrico Remmert.
He's produced three installments of the "OMCD" series of local music compilations for OnMilwaukee.com and in 2007 produced a CD of Italian music and poetry.
In 2005, he was awarded the City of Asti's (Italy) Journalism Prize for his work focusing on that area. He has also won awards from the Milwaukee Press Club.
He can be heard weekly on 88Nine Radio Milwaukee talking about his "Urban Spelunking" series of stories.