West Allis was built on industry, but when that industry left, giant swaths of land were left sitting idle. But much of that land has been put back into use – look at the former Allis-Chalmers plant, for example – and that trend continues.
Most recently, Mandel Group erected a residential complex on 65th and National and has plans to build more just across the street. And more of the former Allis-Chalmers site was recently cleared for a new hotel project.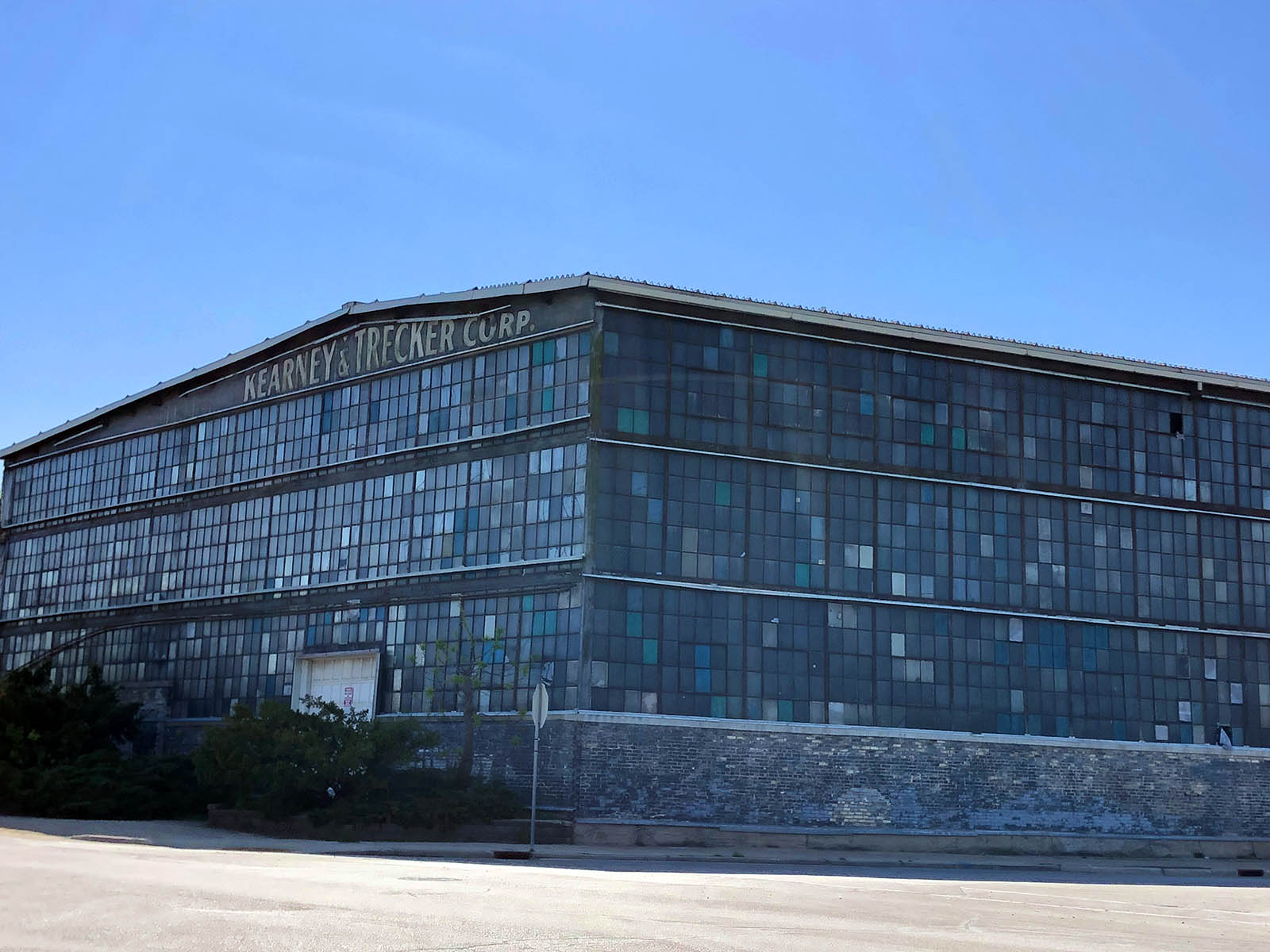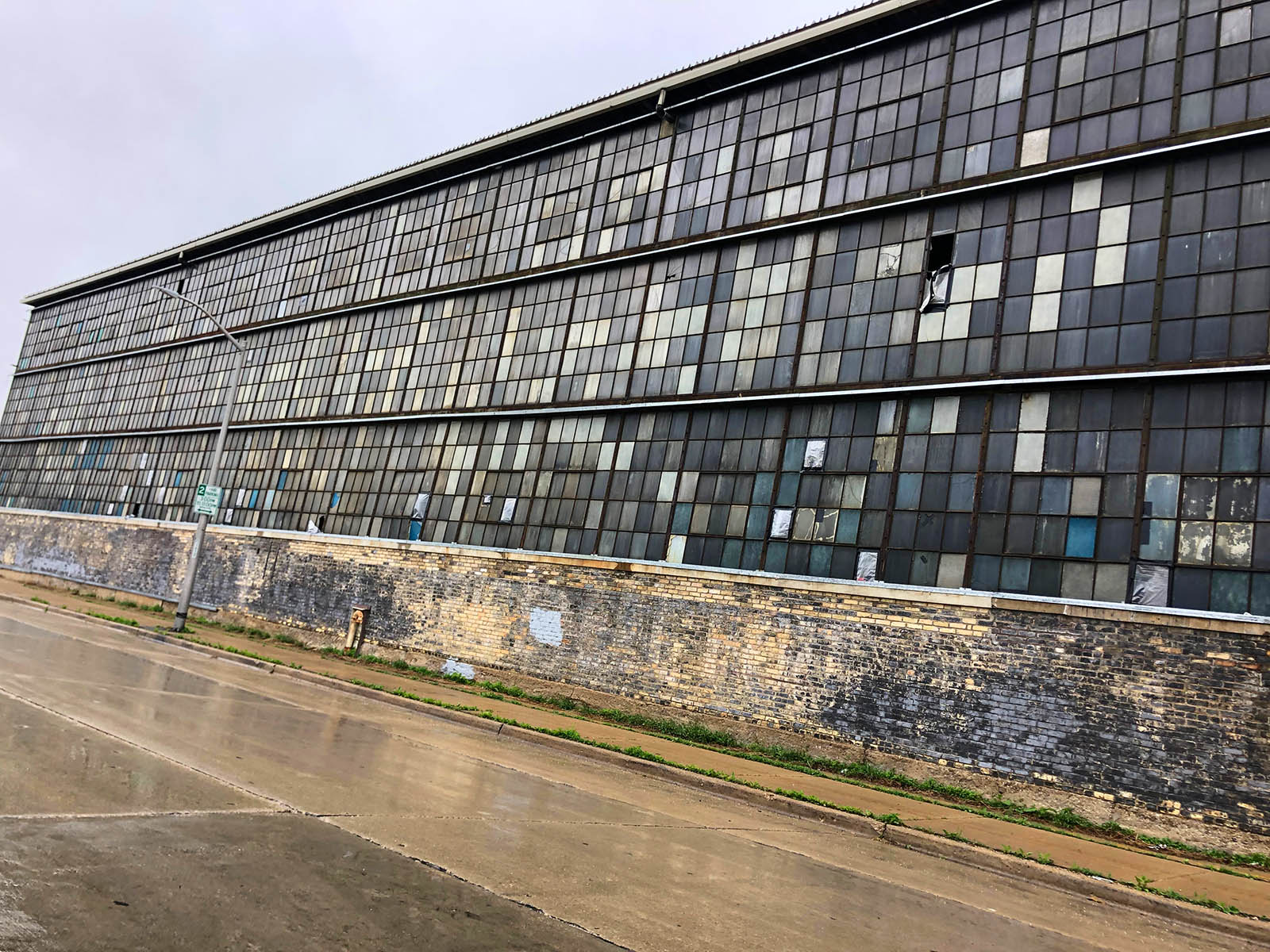 Another important industrial site in the city may now get a new lease on life, too.
The old Kearney & Trecker factory building, which dates to the 1918, at 6771 W. National Ave. long sat covered in bland steel siding. But when the city bought the building and removed that siding, they revealed the original facade, including a painted "Kearney & Trecker" sign and colorful glass window panes.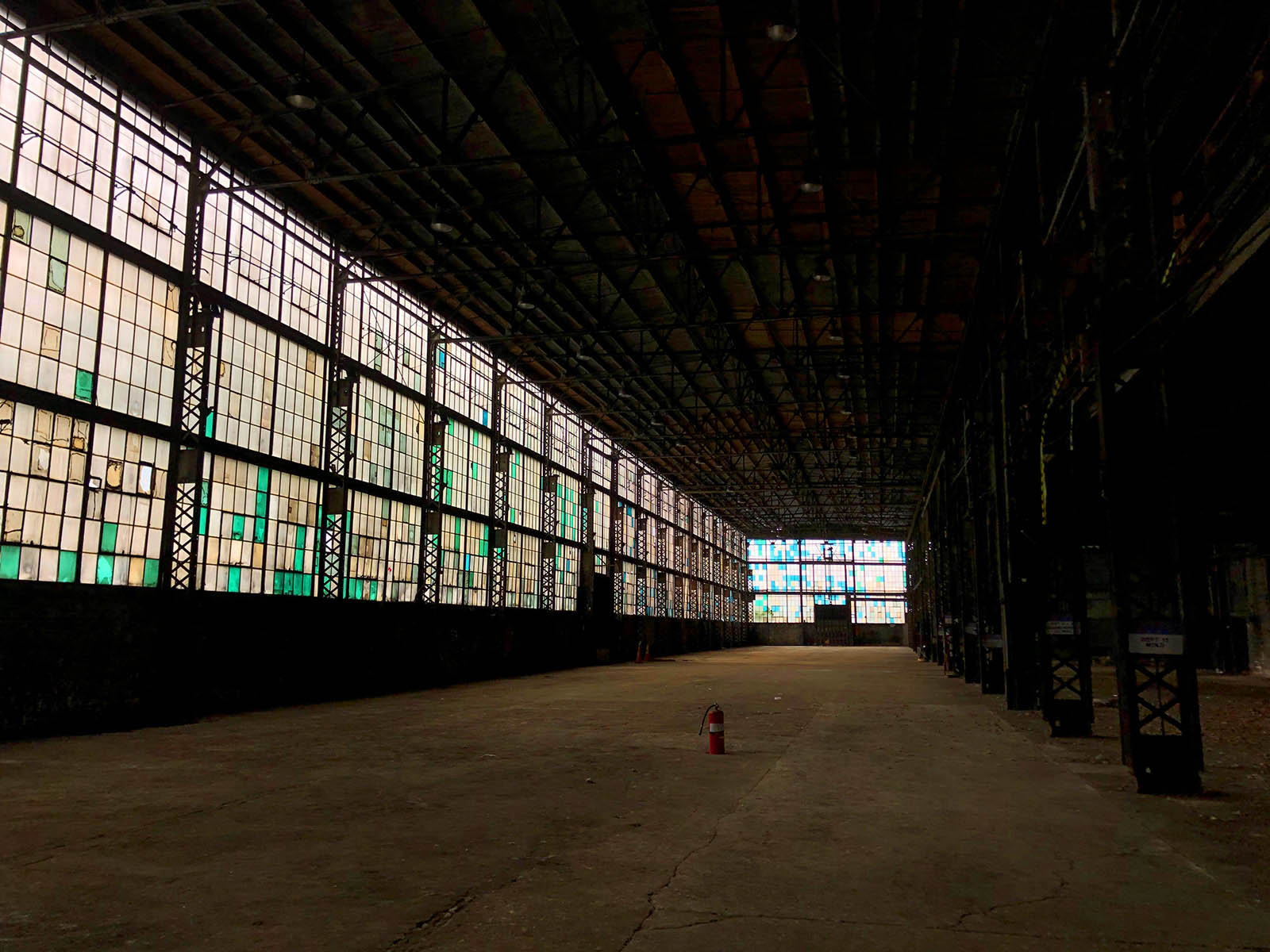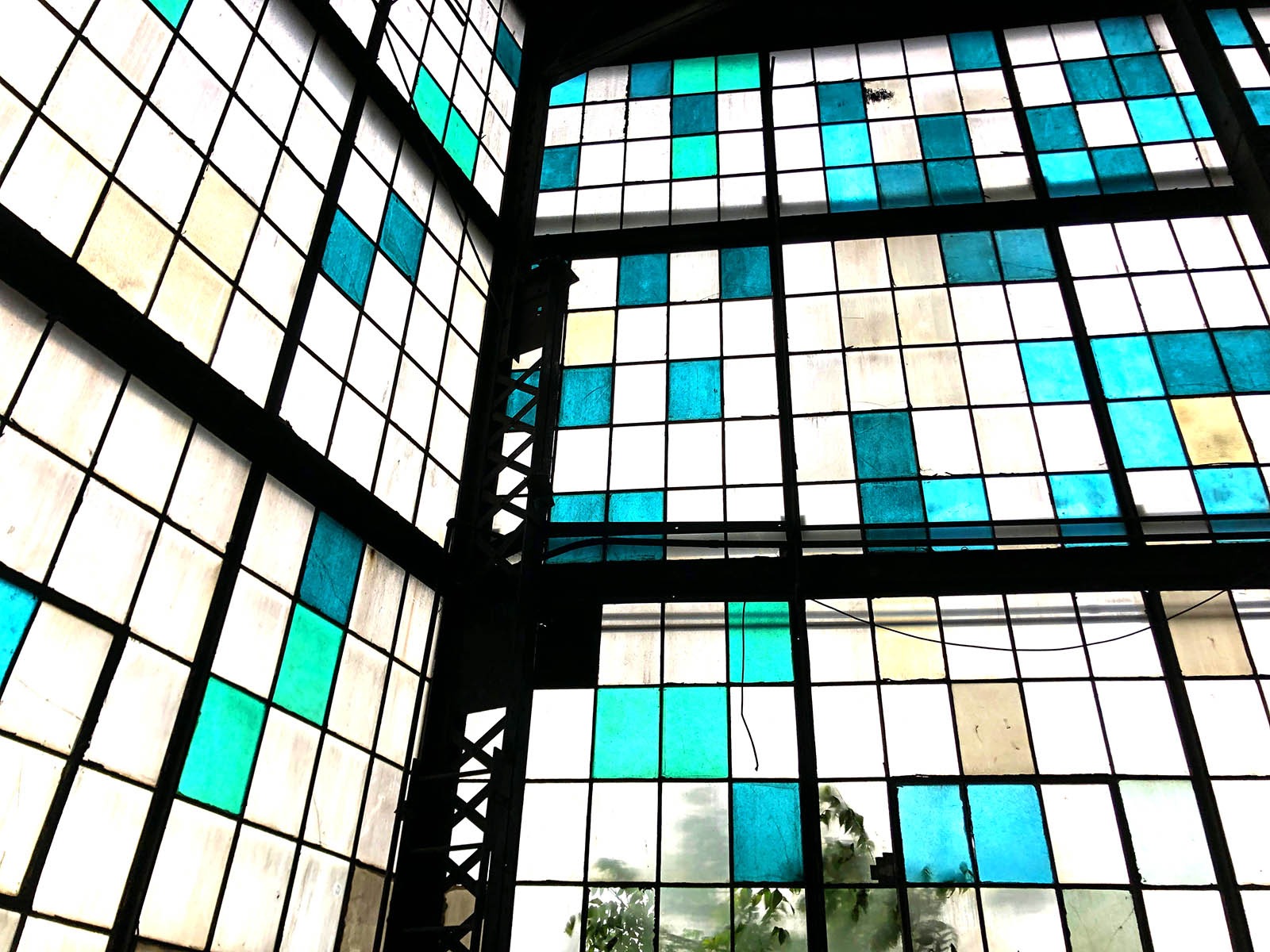 Construction is underway on a hospital on another part of the site, to the south across Mitchell Street, and a smaller building next door is set to become the new home of Ope! Brewing. Across National Avenue, on former Kearney & Trecker land, is the Market Square Shopping Center.
But the 40,000-square-foot factory building is still empty, for now.
The City of West Allis issued an RFP for the site, which includes an adjacent three-acre lot, in May 2019 with the idea that it could become housing and/or a food market and other things.
West Allis commissioned a set of theoretical plans for the site, that included uses such as apartments or condos, or a public market and office space above.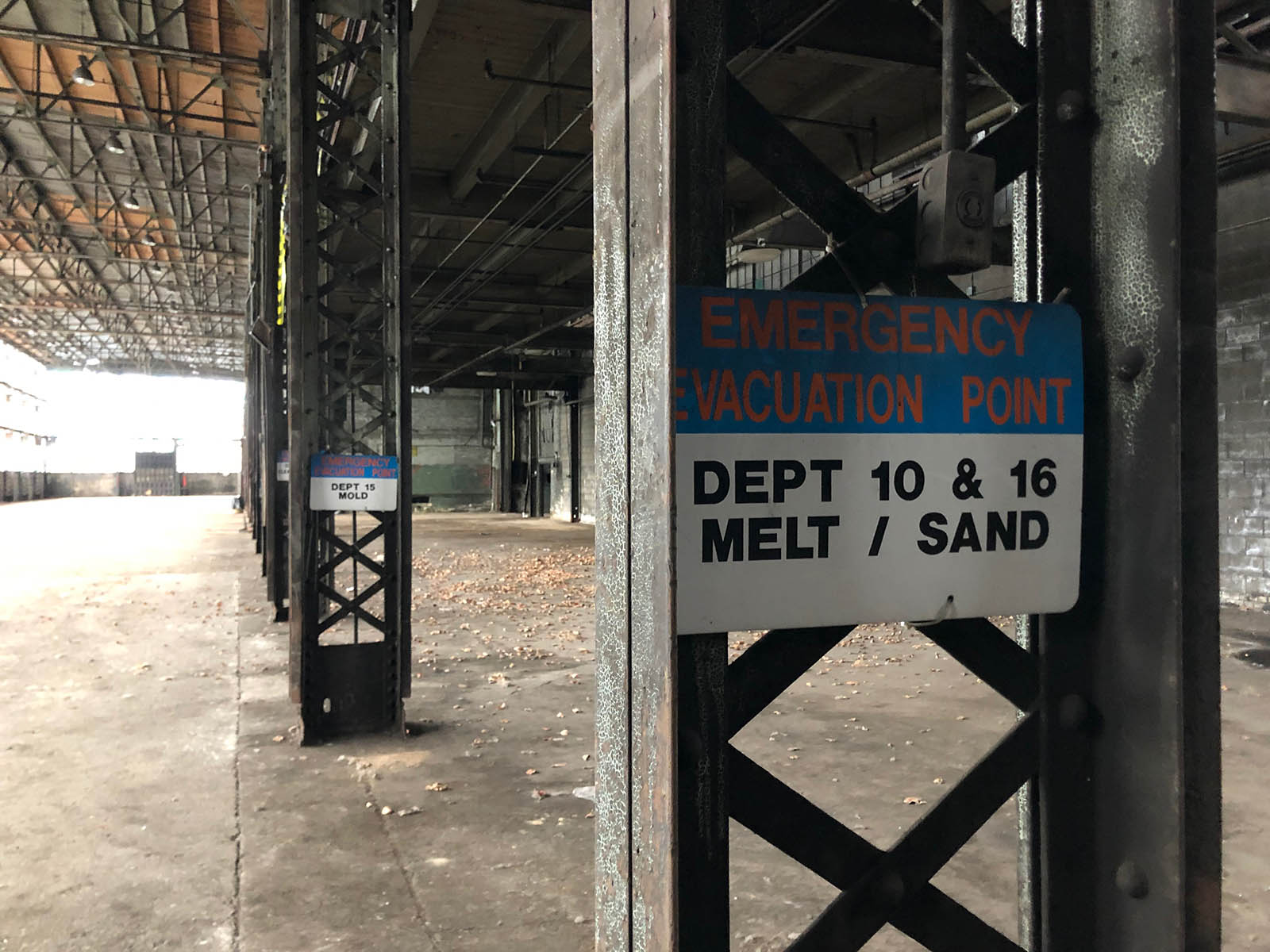 Interest was quick in coming.
The Chicago developer that converted Madison's Garver Feed Mill, an old industrial building much like the K&T factory, into an events space and food hall with other businesses, too, expressed interest in a similar project at the West Allis site, according to Shaun Mueller, the city's economic development program manager.
"That's the kind of stuff they do," he says, as we stand on the giant open factory building floor, light streaming through the variegated windows.
"We had a letter of intent and it was going really well until the pandemic, and then they just had to pull back because most of their holdings are events-based type uses, and so they had to get control their existing stuff."
(UPDATE: In March 2022, Mayor Dan Devine posted on social media that this plan has come back to life.)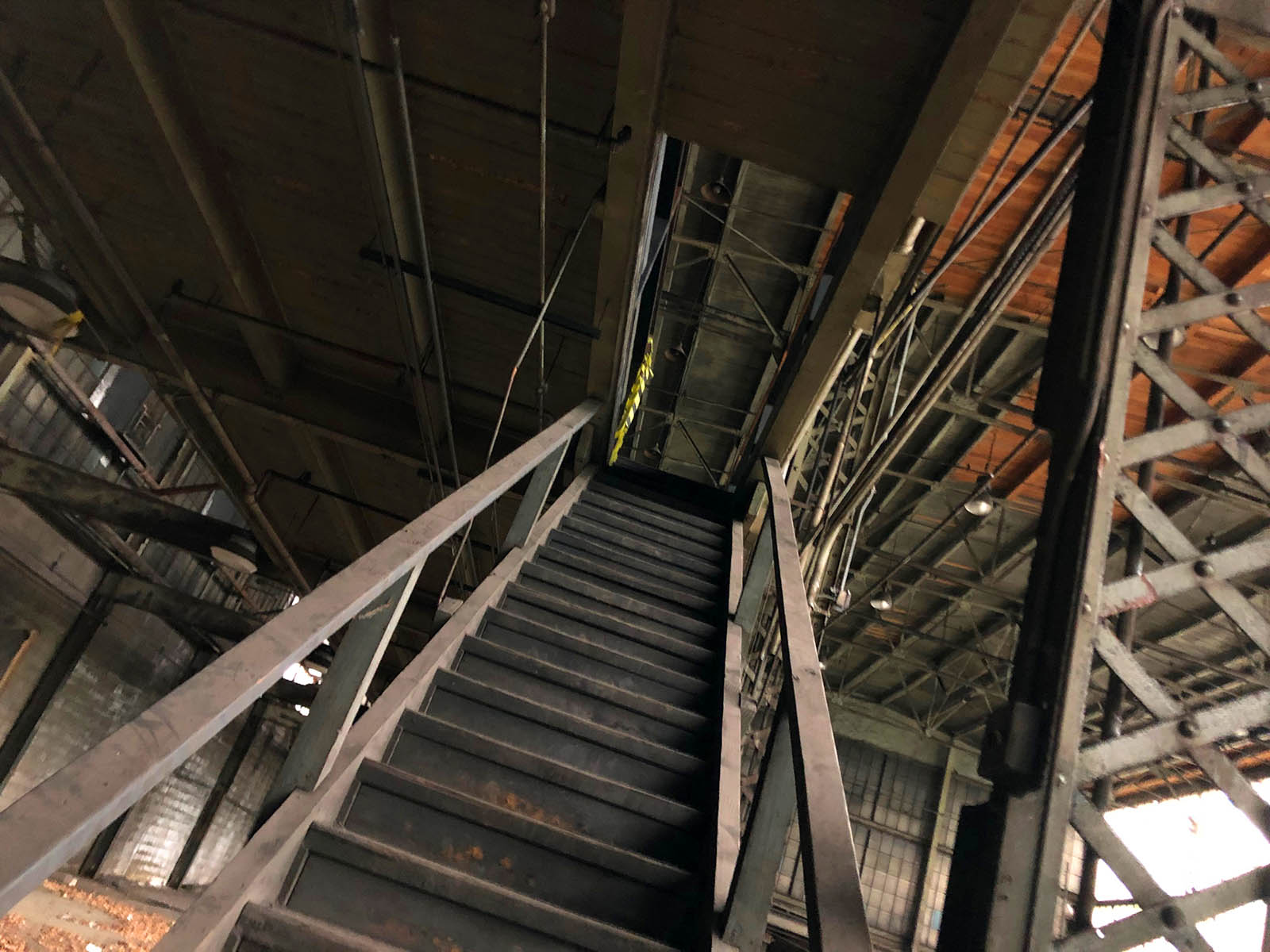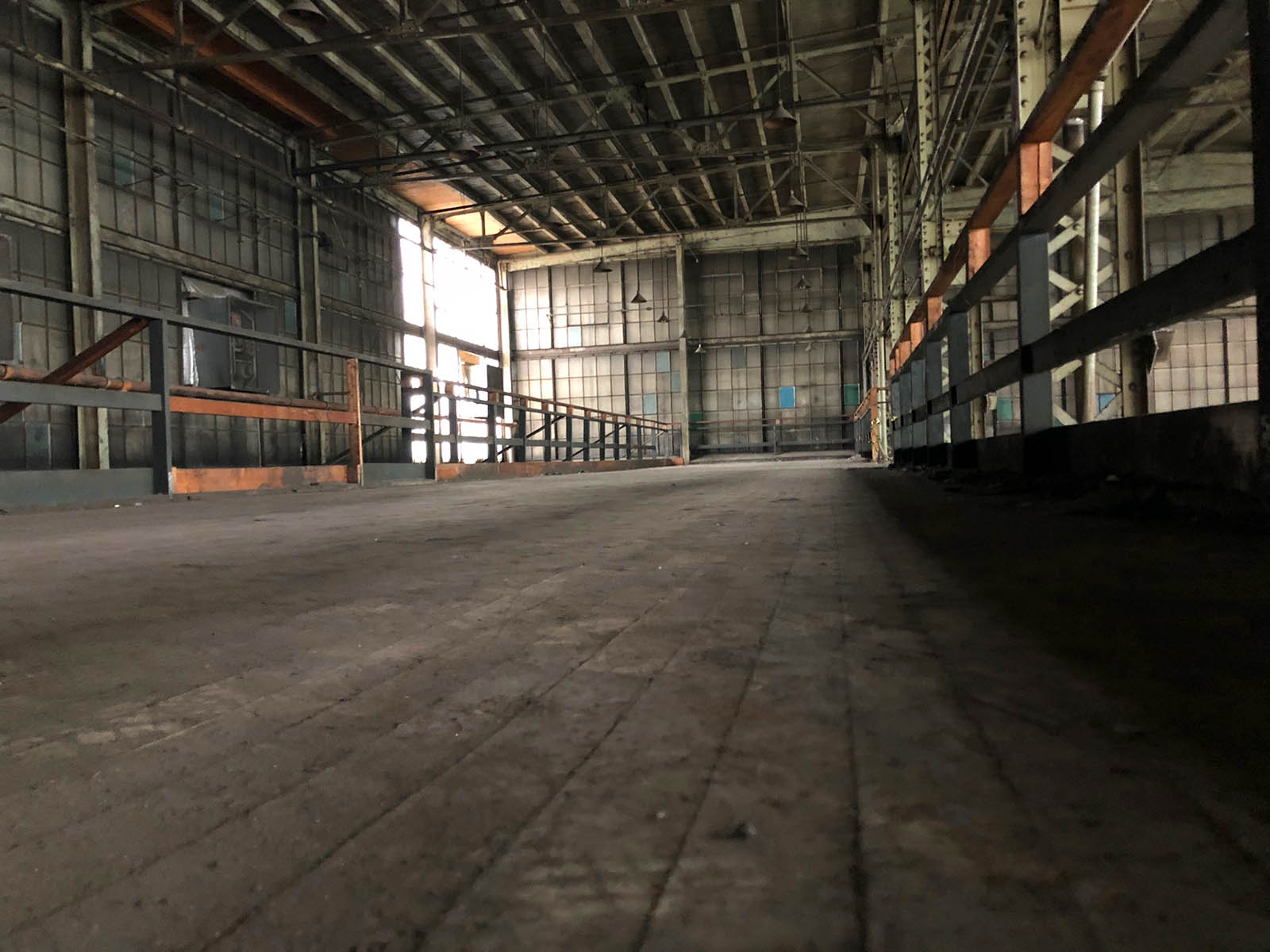 With the building back in play, Kenosha's Witico Development Corporation arrived on the scene with a similar plan: events space and a food hall-type model that could serve as an incubator for new food and beverage businesses.
Witico is currently doing a historic preservation project at a former department store in Kenosha that will include two breweries and a catering and event-planning business, among other tenants.
Mueller believes a similar project could work here.
"The concept would be an event space type thing, but they also want to have food users, other kinds of things," he says. "Maybe there's a distiller in here and seating for an open events space over there. The main entrance would be off the (east) side of the building here, and they have a horseshoe-shaped bar to divide the two spaces, and then you could have two things going on at once.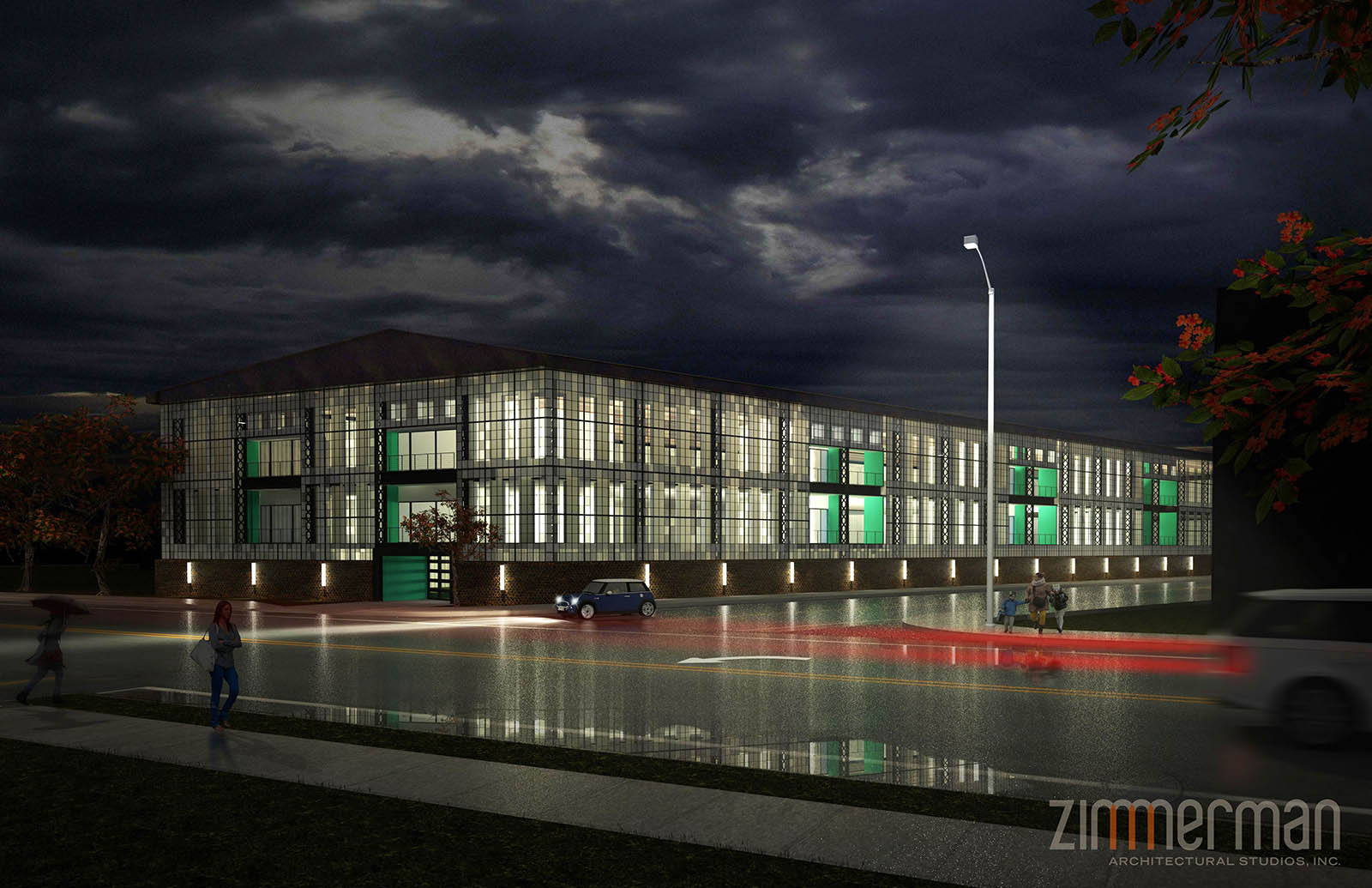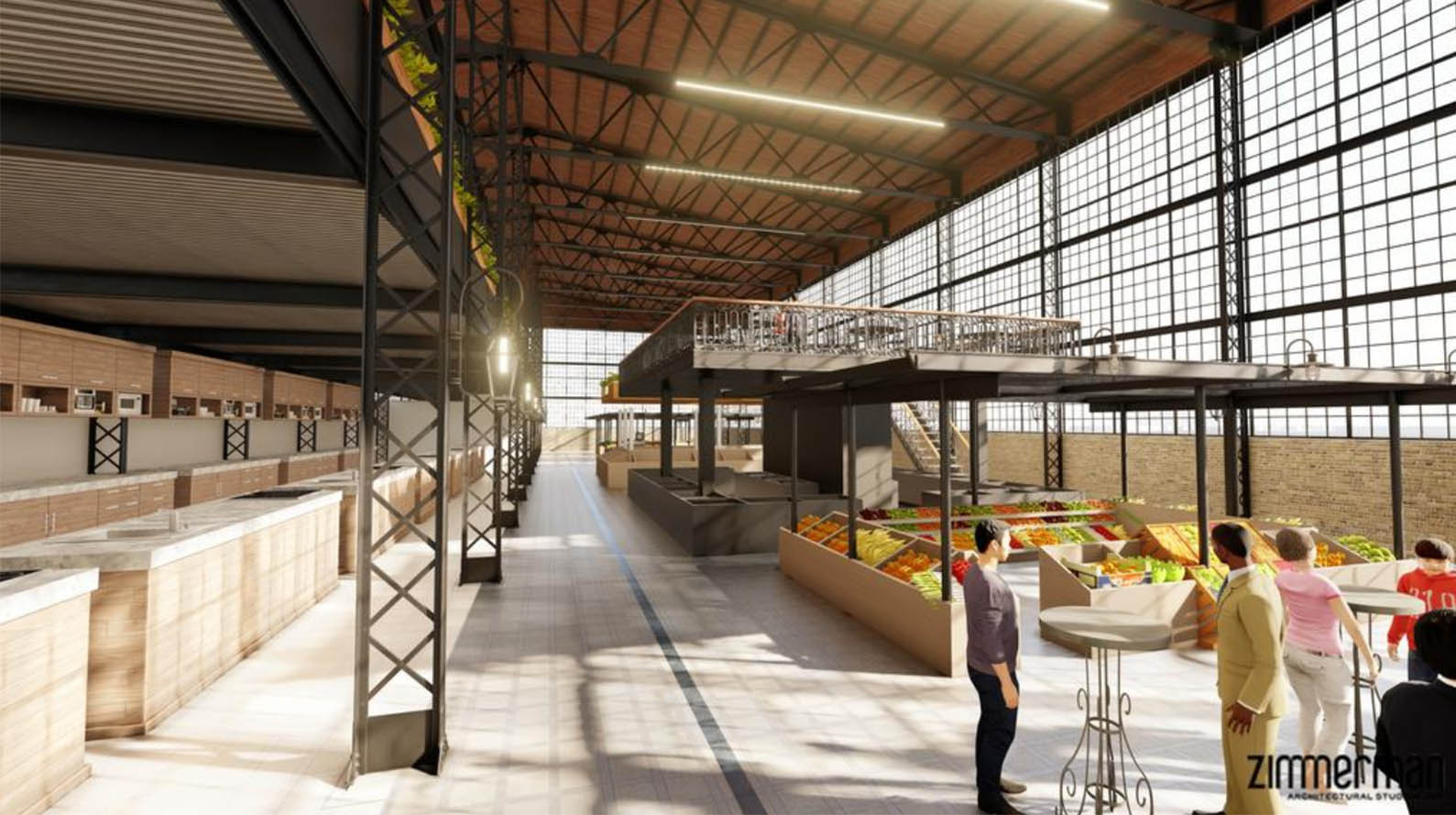 "That's the beauty of it, right? It could be open all day for the public to just come in and go eat at a little restaurant, and you create this sort of landmark space that the public can come in and hang out in at certain times, and then at other times it's more formal, like a wedding or a corporate event."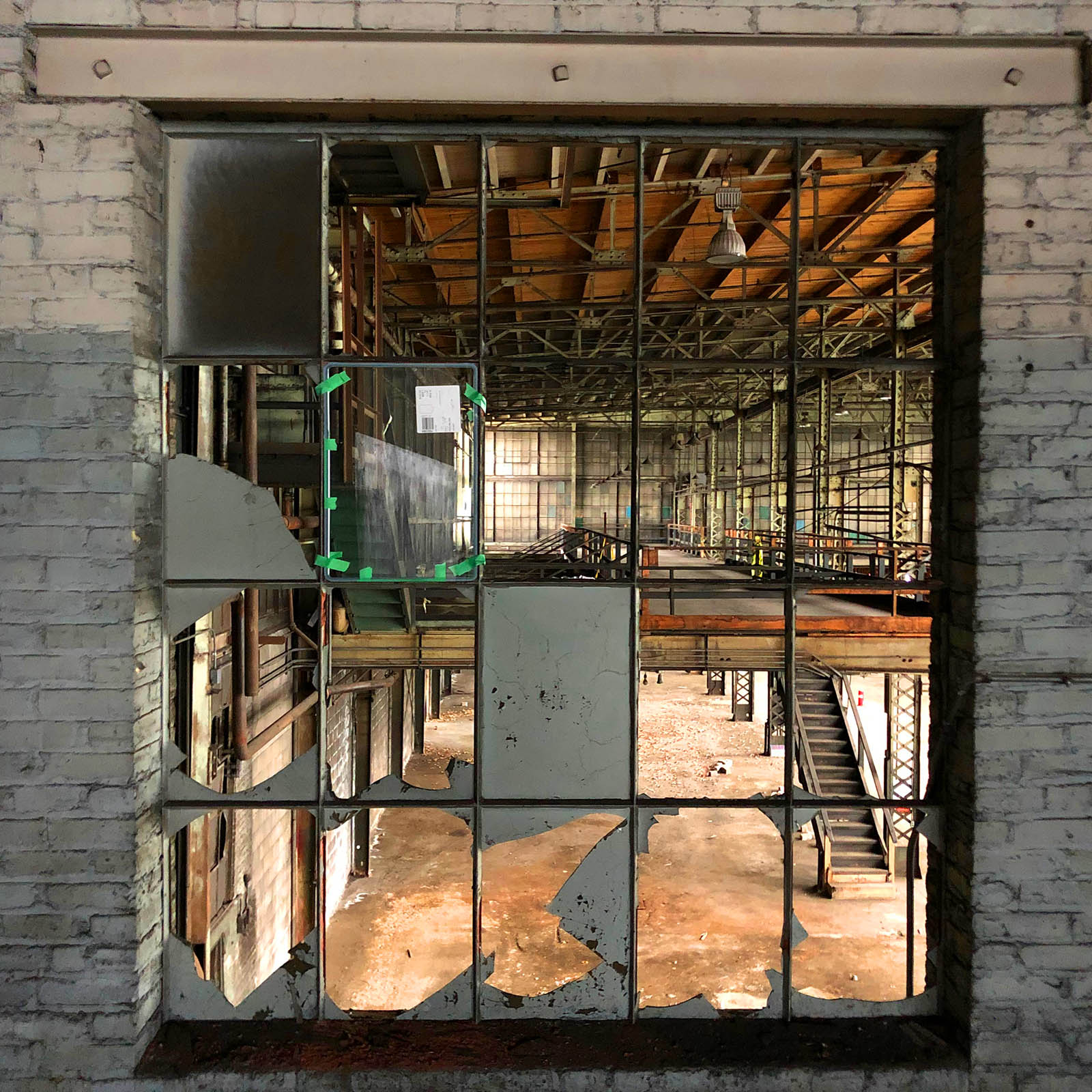 Kearney & Trecker, which produced milling machinery, was founded in Milwaukee in 1898 by Theodore Trecker and E.J. Kearney and moved to West Allis three years later.
The factory building at 6771 W. National Ave. was built by the Gerlinger Electrical Steel Casting Company, but by 1932 it was Kearney & Trecker's Plant #2.
A couple years back, I visited the home of founder Theo Trecker for a story that you can read here.
As I wrote in that story, Trecker was born in 1868 on a farm in La Salle, Illinois, and moved to Milwaukee at age 18 where he apprenticed as a machinist at Kempsmith Co..
There he worked with Iowa-born draftsman E.J. Kearney.
"After having risen up to the position of foreman, Trecker suggested to Kearney that they start their own business, to which Kearney legendarily replied, "I'll tell you what we'll do. If Dewey beats the Spaniards at Manila Bay we'll start in business," referring to the then-ongoing Spanish-American War.
"Dewey won the battle and on May 17, 1898 Kearney and Trecker was officially founded, starting first in a small space above a shop on South 1st Street. Their first customer brought in a baby carriage to be repaired.
"By 1901, the company had moved to 67th and National in West Allis, where Trecker twice became village president and helped incorporate the village as a city in 1906. He was also founder of West Allis Building and Loan."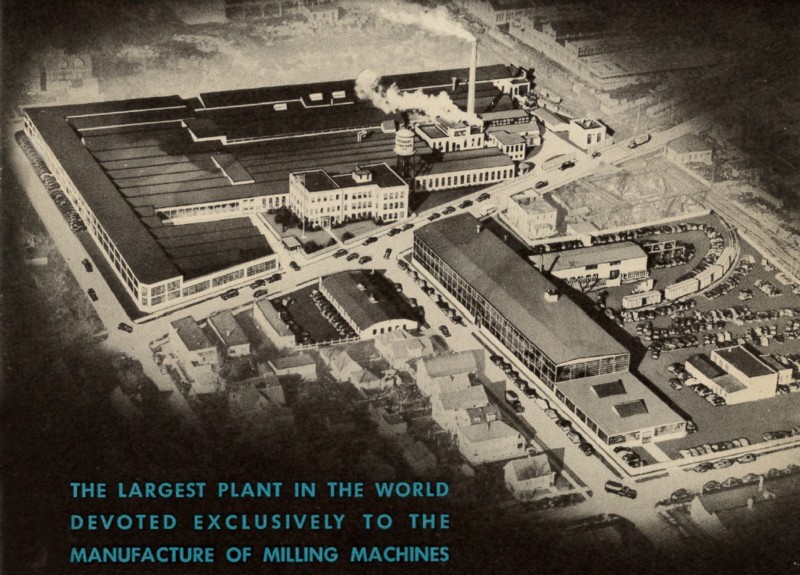 Trecker died in 1955, and by then, his company – one of the largest machine tool companies in the world – employed 2,250 workers in a facility that covered 95 acres.
Kearney & Trecker merged with the Cross Company in 1979 to create Cross & Trecker, which was bought by Giddings & Lewis, Inc., in 1991.
The building was sold to Milwaukee Ductile Iron, who later sold it to a scrap company. The City of West Allis bought it from the scrapper.
According to the RFP, the Wisconsin State Historical Society has indicated that the property is eligible for designation on the National Register of Historic Places, which would allow a developer to potentially secure historic tax credits for the renovation of the structure.
That would mean that the National Parks Service would establish guidelines for what could and could not be changed in the building, and what must be preserved.
At the moment, the entire west side of the structure is completely open on the inside, with ceilings about three stories high, and lit by those stunning windows you can see from outside. Hopefully those would be restored, with their unique coloration maintained.
Though the scrappers removed the gantry crane, there are remnants of a railroad spur that ran into the building, some great old signage, exposed steel structural members and those striking windows.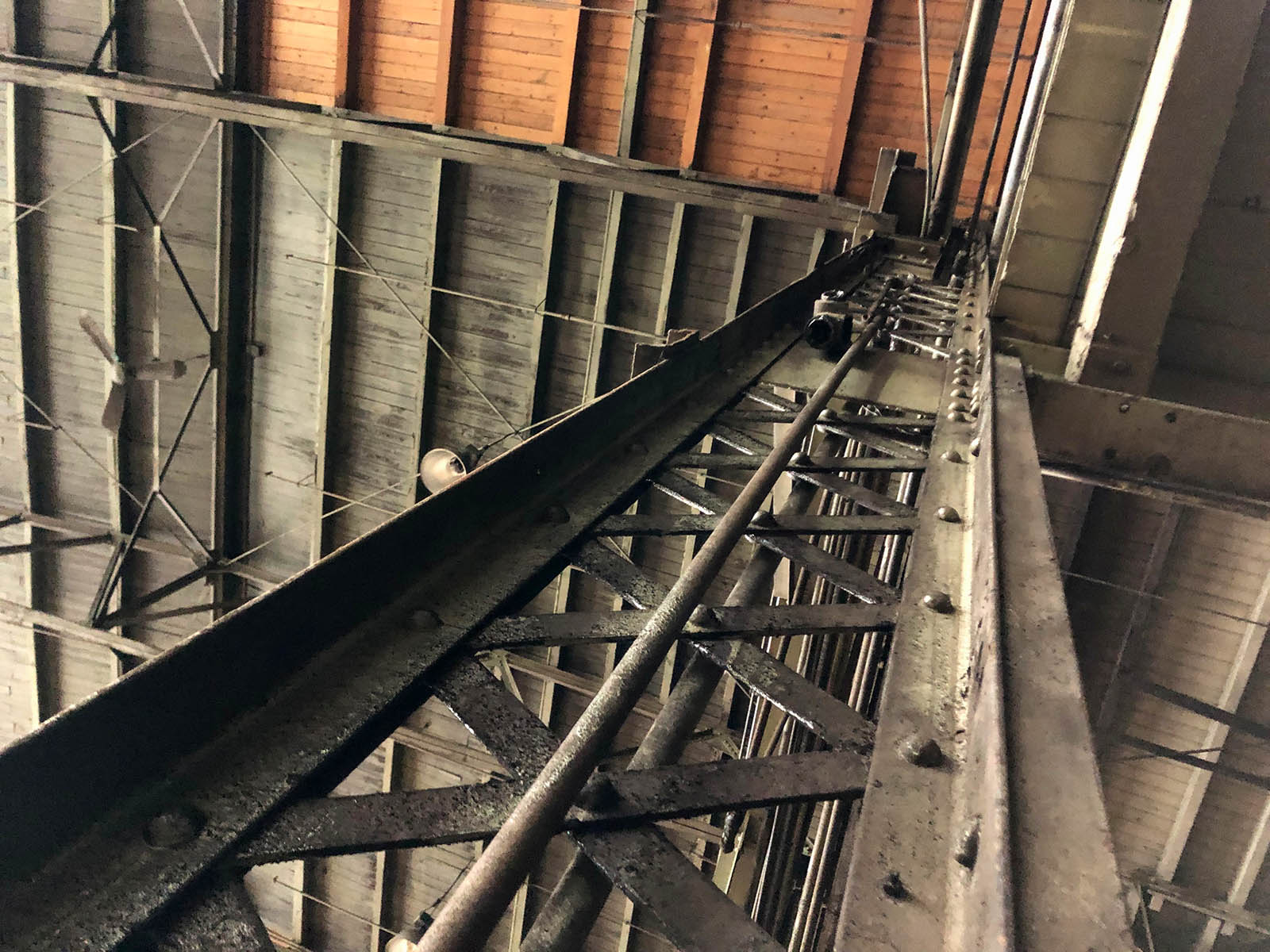 On the eastern half of the building there is a mezzanine on the south end and another on the north end, but they are not connected. There are some dividing walls beneath the north mezzanine, but the space is entirely open under the other one.
"The mezzanine would stay," says Mueller. "They'd probably would add an elevator. You could do office space up there ... a cool office."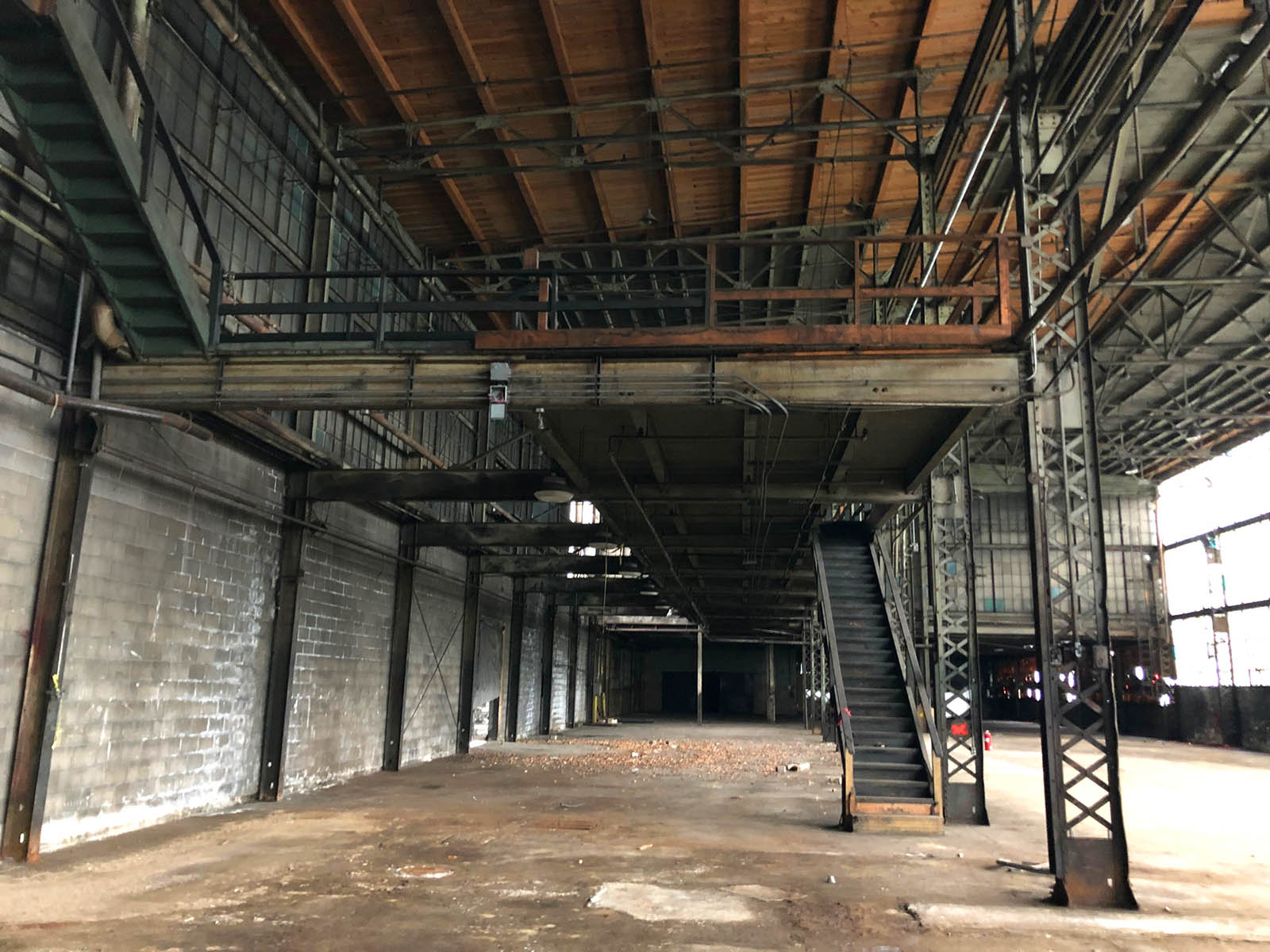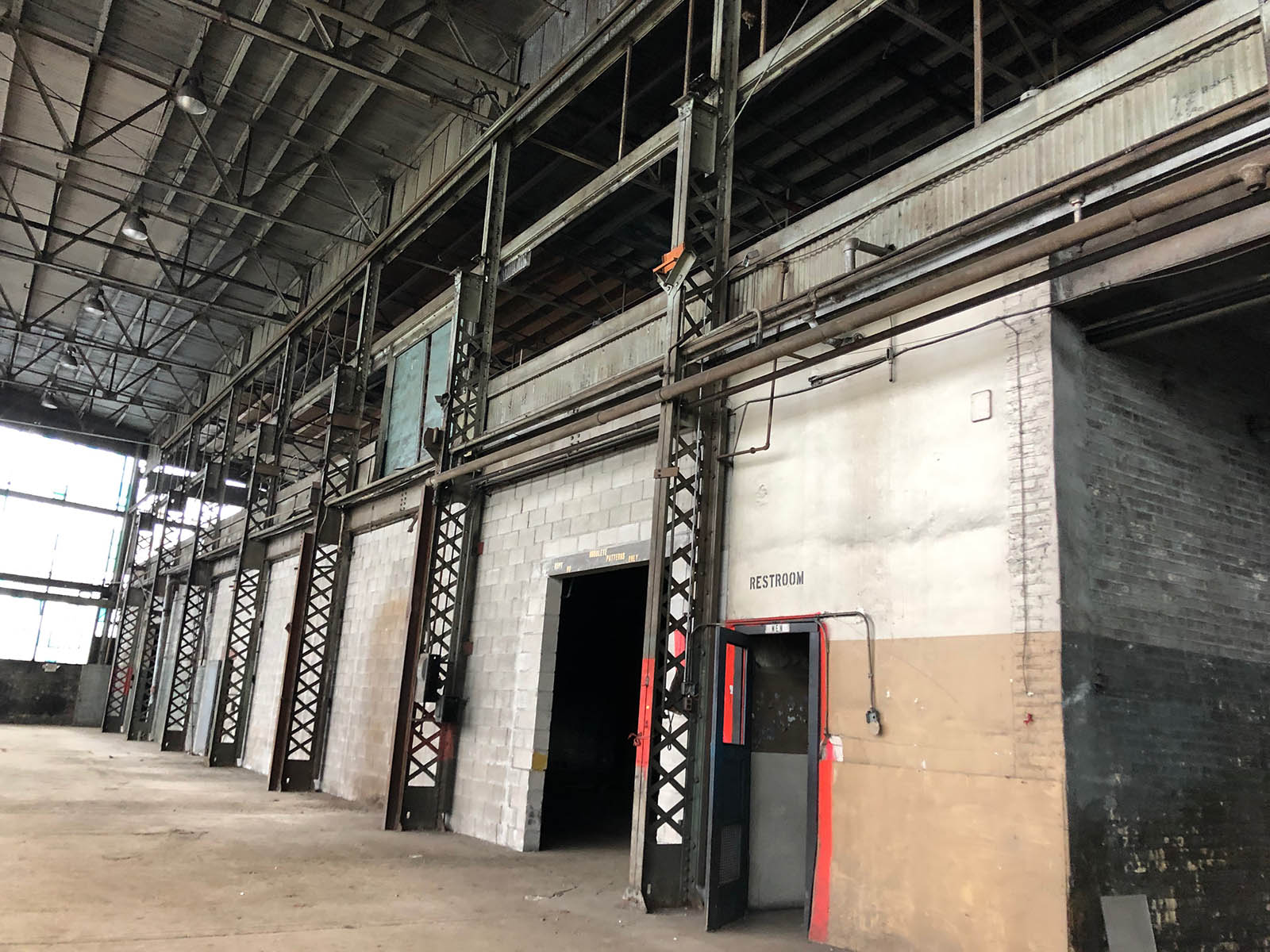 All the plans are, for the moment, conceptual as the City of West Allis has not yet sold the building.
"They have a letter of intent to buy it and they're in their due diligence stage right now," says Mueller, referring to Witico. "They're just feeling it out, seeing what kind of tenants they can get in here."
Madison's Alexander Company, which specializes in historic preservation-related developments, like the Fortress and the veterans housing at the Soldiers Home, could be involved as a consulting developer, bringing key expertise.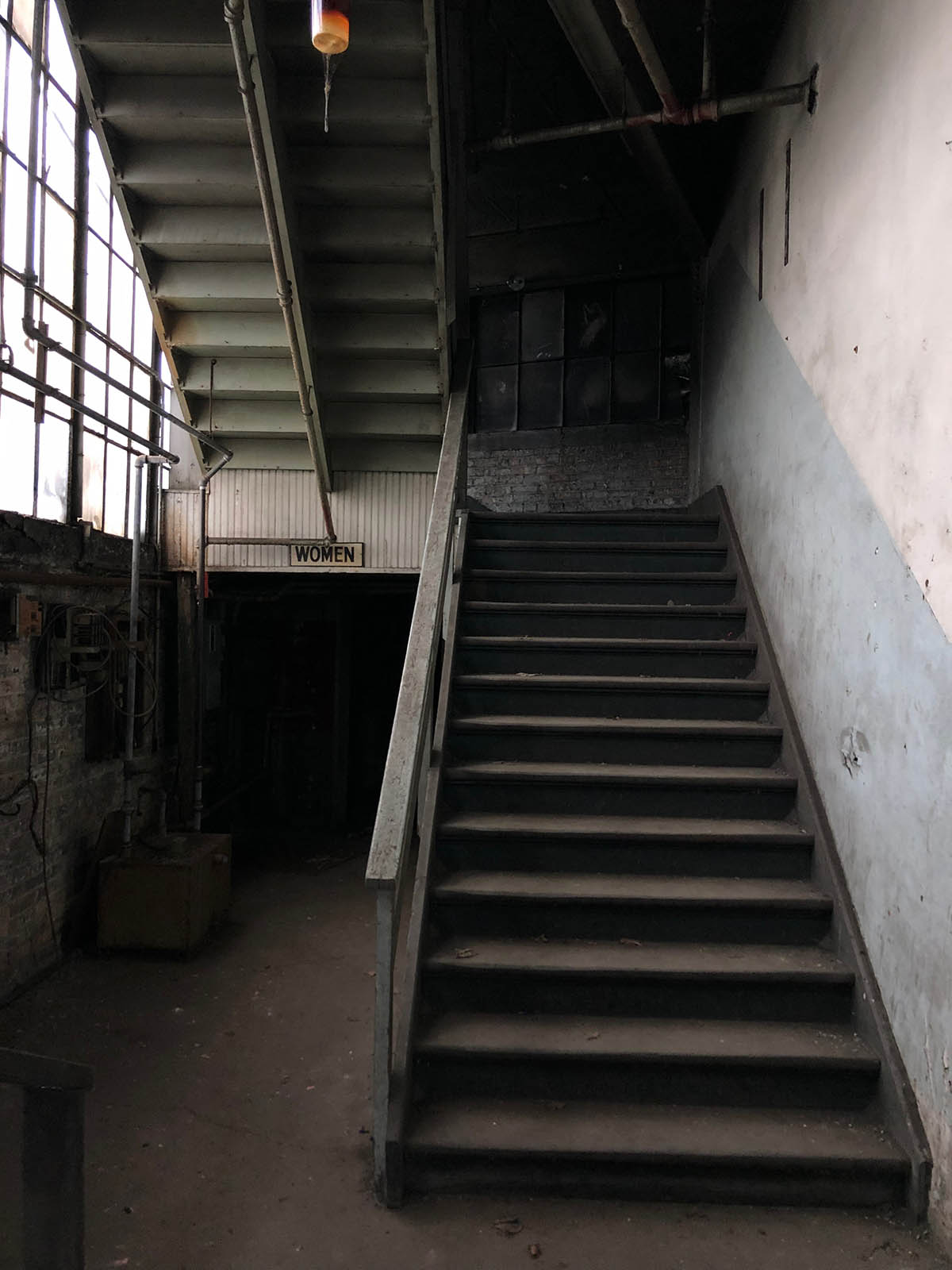 "They have an event user that's big in the Milwaukee area that's partnering with them," says Mueller, "and that's going to occupy much of the space. So that creates a more solid foundation to make the rest of it happen."
Mueller is cautiously optimistic that the project will move forward and so is West Allis Mayor Dan Devine, who is buoyed by the many projects completed, in progress or on the drawing board in West Allis.
"There are a lot of things popping," he says, "and it's cool, because it's big and small. You've got a lot of mom-and-pop places opening up, but then you also got a lot of big projects with bigger developers, so it's a really nice balance. It's jobs, tax base, plus neighborhood-building cropping up.
"Our team has great vision and a broad, very 'nothing's off the table' kind of approach."
This promise of the old Kearney & Trecker site is definitely in the potentially "big" category, in part for the way it continues West Allis' tradition of building the future on the city's rich industrial past.
"These are the things that you just can't bring back," says Devine. "When they're here, if you lose them, they're gone. There's just so much potential. If you get the right fit, not just for the neighborhood, but broader, what you do here could be a regional draw.
"We've had a couple (old industrial buildings) that were beyond use, but this is one we're definitely trying to hold onto and repurpose."
Born in Brooklyn, N.Y., where he lived until he was 17, Bobby received his BA-Mass Communications from UWM in 1989 and has lived in Walker's Point, Bay View, Enderis Park, South Milwaukee and on the East Side.
He has published three non-fiction books in Italy – including one about an event in Milwaukee history, which was published in the U.S. in autumn 2010. Four more books, all about Milwaukee, have been published by The History Press.
With his most recent band, The Yell Leaders, Bobby released four LPs and had a songs featured in episodes of TV's "Party of Five" and "Dawson's Creek," and films in Japan, South America and the U.S. The Yell Leaders were named the best unsigned band in their region by VH-1 as part of its Rock Across America 1998 Tour. Most recently, the band contributed tracks to a UK vinyl/CD tribute to the Redskins and collaborated on a track with Italian novelist Enrico Remmert.
He's produced three installments of the "OMCD" series of local music compilations for OnMilwaukee.com and in 2007 produced a CD of Italian music and poetry.
In 2005, he was awarded the City of Asti's (Italy) Journalism Prize for his work focusing on that area. He has also won awards from the Milwaukee Press Club.
He can be heard weekly on 88Nine Radio Milwaukee talking about his "Urban Spelunking" series of stories.