It's a good time to be a Wisconsin sports fan (minus one, very significant knee). The Bucks – despite it all – are still two games away from the NBA Finals, the Brewers are currently in first in the NL Central, we haven't had to talk about Aaron Rodgers drama in a while and, perhaps most exciting of all, even more baseball is coming to town.
The Lake Country DockHounds, a new professional baseball team, officially broke ground on Tuesday afternoon at their future home in Oconomowoc. Found at 1011 Blue Ribbon Circle N., the stadium – which will be called Wisconsin Brewing Company Park, with the Verona-based craft brewery buying the naming rights – and multi-use indoor sports facility is expected to be completed and ready to play ball in time next spring.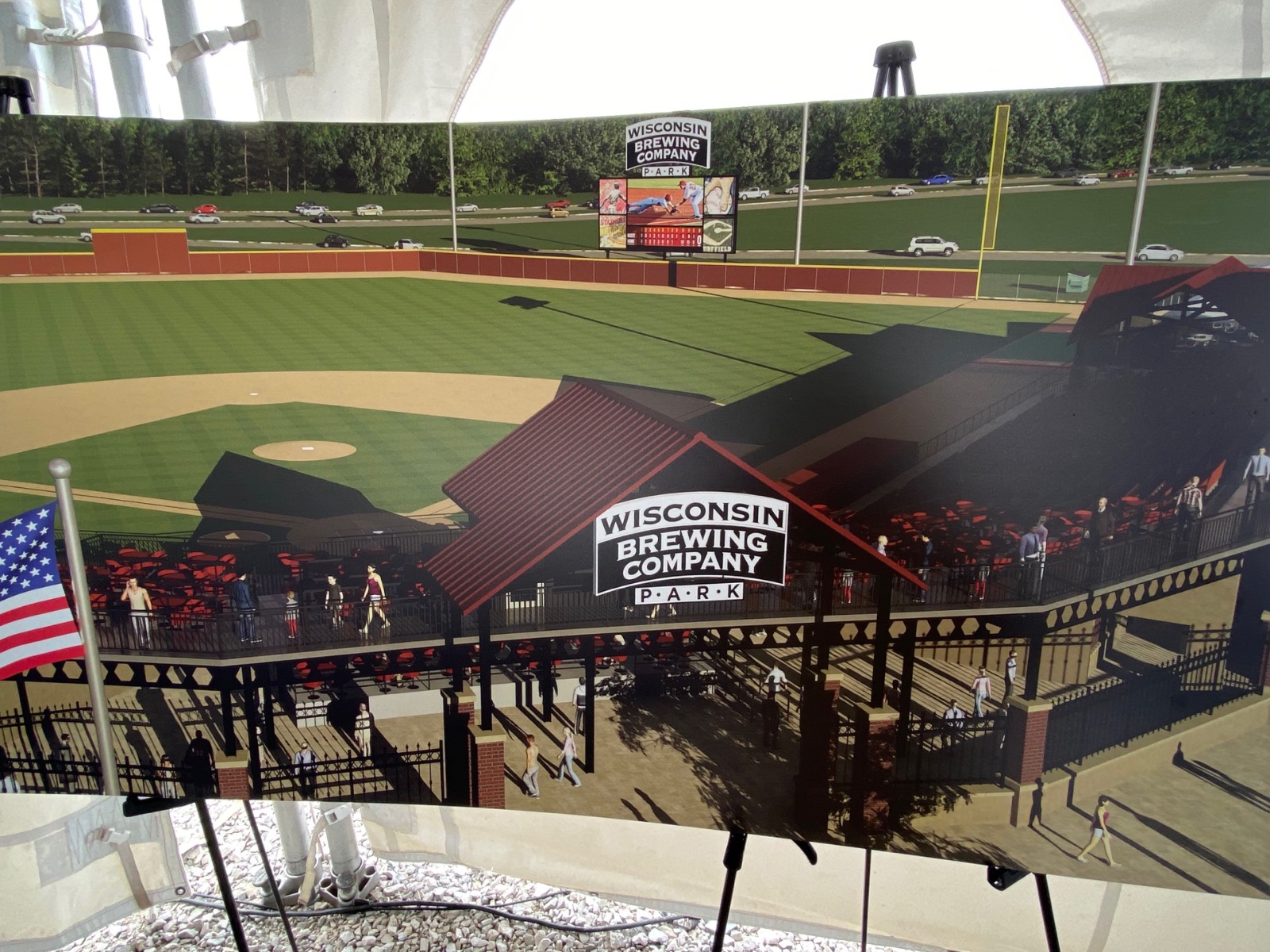 The DockHounds will compete in the American Association of Professional Baseball, the same MLB partner league that the Franklin-based Milwaukee Milkmen call home.
In addition to revealing the stadium sponsor name and breaking ground on the baseball team's future home, Tuesday's event also unveiled the official logo for the Lake Country DockHounds.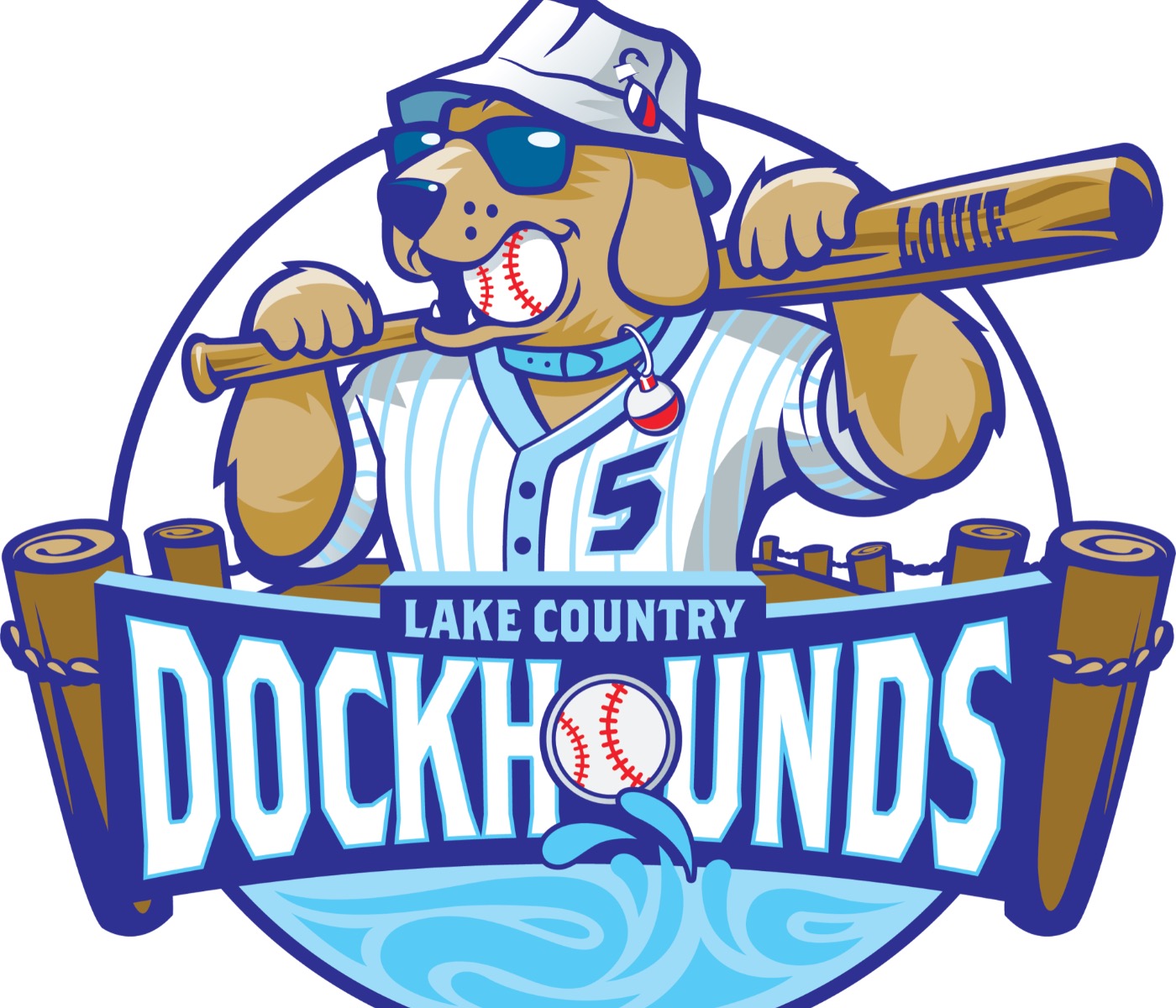 The logo features the team's dog mascot Louie B. Sluggin – named after the iconic Louisville Slugger baseball bat – with a baseball in his mouth, holding his namesake while hanging out on a dock and wearing a boater hat complete with bobbers (an alternate fan-provided name suggestion for the team) as well as his Lake Country jersey, donning the number five in honor of the five O's in Oconomowoc.
The team's name – created by Nick and Finn Levendoski of Horicon and based on the many pups that lounge around the area's numerous boats and docks – was announced earlier this month, chosen from more than 2,700 fan submissions in the team's name-generating contest.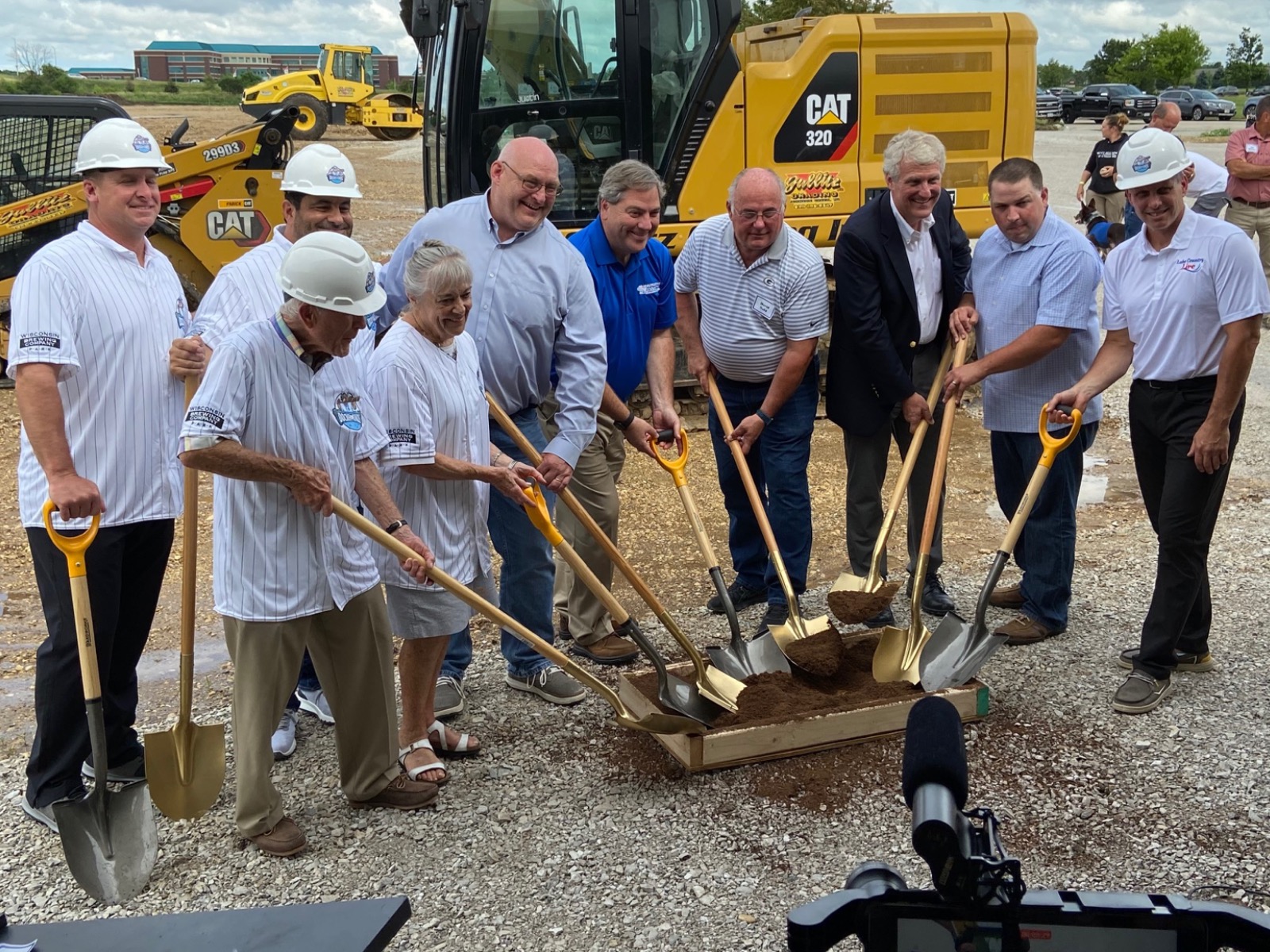 Construction is currently underway at the Oconomowoc site, with the DockHounds expected to play "baseball off the leash" in the American Association starting in spring 2022.
As for future tickets, now through the Fourth of July, fans can currently place deposits on various ticket packages – whether five-game, ten-game, half-season or full-season offerings – at the DockHounds website while also earning a place in the "Diamond Club," earning them first pick on seats, a special souvenir, merchandise discounts and more.
For more information and updates on the stadium's progress, visit the DockHounds website.
As much as it is a gigantic cliché to say that one has always had a passion for film, Matt Mueller has always had a passion for film. Whether it was bringing in the latest movie reviews for his first grade show-and-tell or writing film reviews for the St. Norbert College Times as a high school student, Matt is way too obsessed with movies for his own good.
When he's not writing about the latest blockbuster or talking much too glowingly about "Piranha 3D," Matt can probably be found watching literally any sport (minus cricket) or working at - get this - a local movie theater. Or watching a movie. Yeah, he's probably watching a movie.