Every Milwaukeean has a Lake Michigan story and for the next seven days OnMilwaukee will share as many as possible during "MKE Lake Week," sponsored by the Harbor District. Love the lake? You're in the right place.
As summer winds down – fall officially begins on Friday, but this welcome warm front means one more wonderful weekend – we in Milwaukee look back fondly at our few months of beach weather. Beach volleyball, beach bodies, beach drinks; swimming, sailing, jet skiing; time with family and friends, carefree fun and sun-tanned relaxation.
Certainly, not fear of horrible, drowning death, right?
We're truly lucky to live on the scenic shores of Lake Michigan, soaked with all the picturesque beauty and recreation opportunities we could want. But our beloved body of water – the fifth-largest lake by both volume and surface area in the world – has a dark, dangerous secret: It's the deadliest of the Great Lakes.
That statement's not meant to scare anyone, but it should surprise people and compel us all to be safe and smart, to understand and respect the lake's grand power.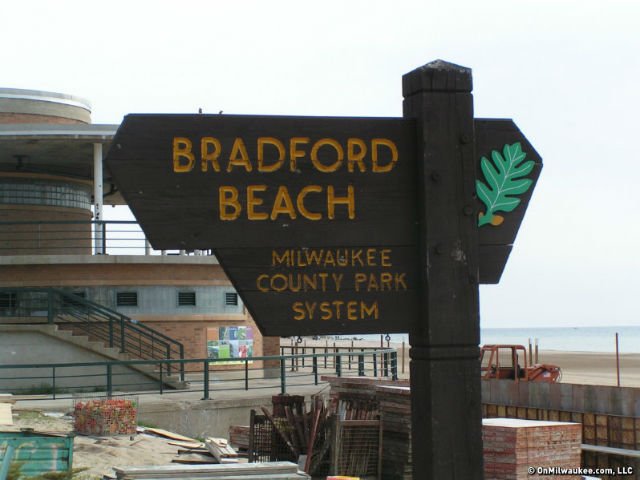 From 2010 through 2016, Lake Michigan had 47 percent of all 537 confirmed drownings in the Great Lakes, capturing almost as many lives (251) as the other four combined (286), according to the nonprofit Great Lakes Surf Rescue Project, which tracks drowning statistics and teaches water safety classes. Since 2010, Lake Michigan has seen at least 24 deaths annually, while no other Great Lake has had as many as 20 in a single year.
And that deadly disproportion hasn't subsided so far in 2017: Lake Michigan has accounted for 36 of the Great Lakes' 76 fatalities, through Tuesday, which puts it on pace for the most deaths in a year since 2010, when GLSRP starting keeping data.
What makes Lake Michigan, which is third among the Great Lakes in surface area and average depth, so perilous? It's a lethal combination of objective, naturalistic factors, as well as circumstantial and human-related reasons, experts say.
First, the population density in cities surrounding Lake Michigan – approximately 12 million people live along its shores, especially clustered near Chicago and Milwaukee – and the number and accessibility of beaches mean more swimmers and boaters, mathematically increasing the odds of fatality.
Then there is the lake's distinctively longitudinal shape, running 307 miles from north to south, and its unique formation – with mirroring, mostly unbroken shores on either side – which make it vulnerable to stronger and more hazardous currents. Winds gust across hundreds of miles of open water, without much obstruction, creating favorable weather conditions for huge waves to swell before they smash into the shore.
Lake Michigan's invitingly sandy shores generate tides that, breaking fast and then rapidly retreating through openings in the sandbars, are deceptively strong. Those currents can catch people by surprise, quickly pulling them 100 yards into the lake. According to the National Weather Service, the striking Michigan shoreline – where west-blowing winds whip up waves that crash into the lake's east coast – is the most dangerous for fast-pulling rip currents, which are responsible for about one-third of drownings.
Many of the other deaths, the Great Lakes Surf Rescue Project has found, are the result of human error. People underestimate the lake's strength and overestimate their swimming prowess, getting in (sometimes literally) over their heads and not knowing how to react. If you saw a 7-foot wave thrashing the beach, you'd probably avoid the water; but you might feel comfortable entering into smaller surfs. The National Weather Service, though, says those are exactly the waves – 3- to 4-feet high, occurring every four to five seconds, often in July and August – that are most threatening.
And while Lake Superior – the largest and deepest and coldest and shipwreckiest – is notoriously treacherous, that grave reputation also serves as a precaution, preventing many of the naïve and reckless drownings endured in warmer, more-frequented Lake Michigan. I was up on Lake Superior a couple weeks ago, paddling around the Apostle Islands, and the grim messages posted along the shore and communicated by locals were ubiquitous and persuasive.
According to experts, the best thing to do if you're caught in a rip current is to flip over your body and float, in order to stay calm and conserve energy, then call and wave for help. The current won't pull you underwater, but rather away from the beach. To get out of the rip, you want to swim parallel to shore and follow breaking waves back to the beach at an angle.
It was only about two months ago that three young Wisconsin men died during a three-week period in Lake Michigan, including a 14-year-old boy at popular Atwater Beach in Shorewood.
The Milwaukee Coast Guard station, which oversees the entire lake, actually has reported higher casualty numbers on Lake Michigan than GLSRP. Officials there say the risk is a result of people getting caught in a current, not being experienced enough to swim in the lake and the water being too cold. They recommend against people attempting rescues on their own, advising instead to try and throw out a flotation device and to contact local emergency responders.
Lake Michigan is magnificent, a sublime and invaluable body of freshwater that supports and sustains our Milwaukee region and far beyond. We are fortunate for its convenience, commerce, unrivaled gorgeous views and countless enjoyable activities. But it remains as vital as ever for us not only to acknowledge the lake's great importance, but also appreciate its awesome power.
Born in Milwaukee but a product of Shorewood High School (go 'Hounds!) and Northwestern University (go 'Cats!), Jimmy never knew the schoolboy bliss of cheering for a winning football, basketball or baseball team. So he ditched being a fan in order to cover sports professionally - occasionally objectively, always passionately. He's lived in Chicago, New York and Dallas, but now resides again in his beloved Brew City and is an ardent attacker of the notorious Milwaukee Inferiority Complex.
After interning at print publications like Birds and Blooms (official motto: "America's #1 backyard birding and gardening magazine!"), Sports Illustrated (unofficial motto: "Subscribe and save up to 90% off the cover price!") and The Dallas Morning News (a newspaper!), Jimmy worked for web outlets like CBSSports.com, where he was a Packers beat reporter, and FOX Sports Wisconsin, where he managed digital content. He's a proponent and frequent user of em dashes, parenthetical asides, descriptive appositives and, really, anything that makes his sentences longer and more needlessly complex.
Jimmy appreciates references to late '90s Brewers and Bucks players and is the curator of the unofficial John Jaha Hall of Fame. He also enjoys running, biking and soccer, but isn't too annoying about them. He writes about sports - both mainstream and unconventional - and non-sports, including history, music, food, art and even golf (just kidding!), and welcomes reader suggestions for off-the-beaten-path story ideas.