With more than 40,000 restaurants, Subway is the largest submarine sandwich chain in the world. It's as easy to get a Subway sub as it is to get a cup of Starbucks coffee or a McDonald's cheeseburger. And sometimes, only the comfort of a big chain will satisfy our cravings.
But most of the time, nothing beats a local submarine sandwich shop.
Submarine sandwiches – also called "hoagies," "heroes," "grinders" and "po'boys" depending on the region – were popularized in the mid-20th Century. By the late 60s, Milwaukee was hopping with sub shops.
Although there are 30 Subways, 24 Jersey Mike's and 21 Jimmy John's locations in southeastern Wisconsin, we have managed to hold on to a few small, local chains. Their survival is primarily based on the dedication of their customers, many of whom feel as strongly about their favorite sub spot as they do their favorite sports team.
"People get addicted to these subs," says Suburpia co-owner Marietta Duncan.
Here are four of our favorite Milwaukee-based submarine sandwich shops:
Chocolate Factory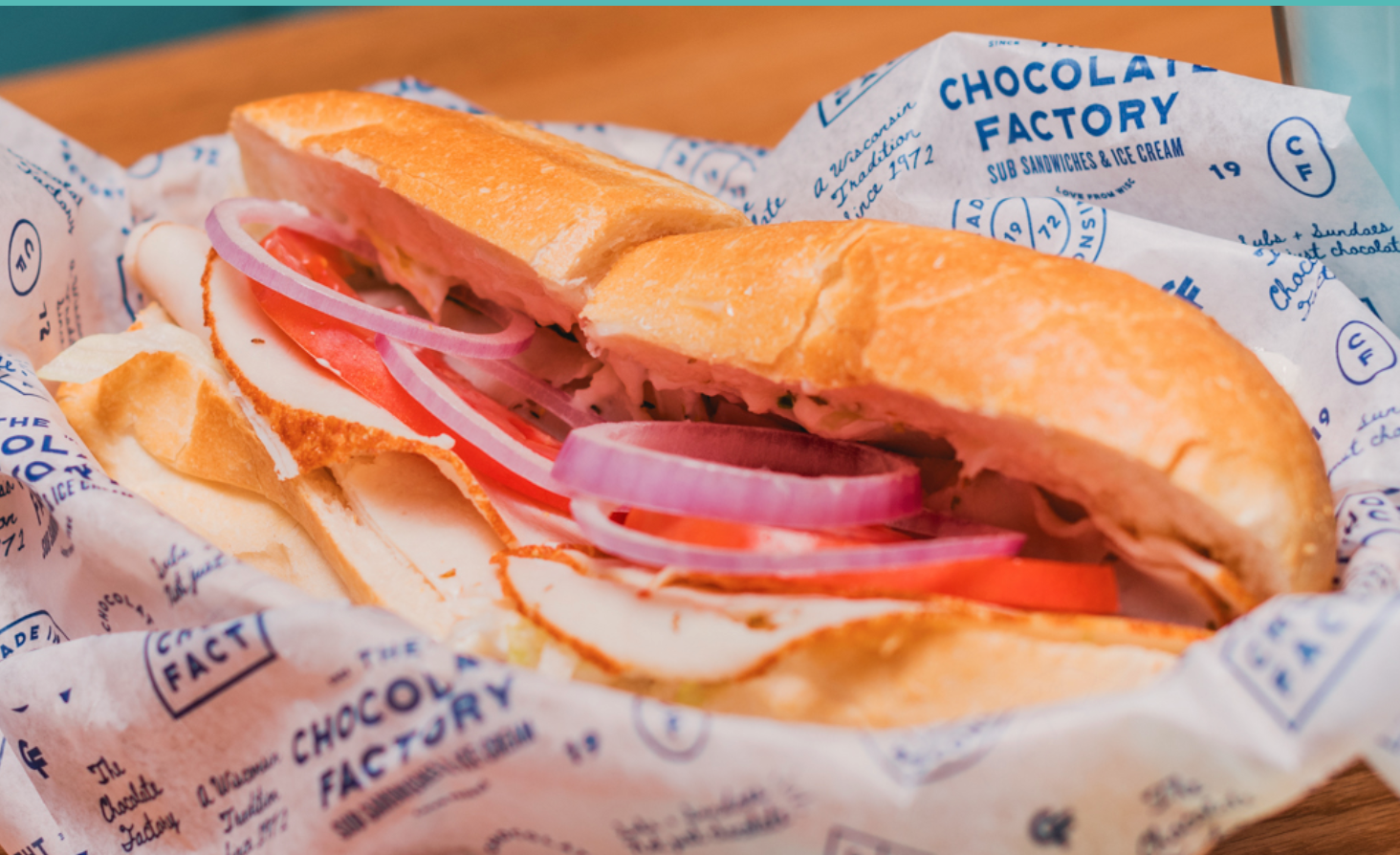 Started in 1972 as an ice cream shop, Chocolate Factory now has eight locations in Brookfield, Cedarburg, Delafield, Hartland, Oak Creek, Oconomowoc, Pewaukee and West Bend (we were sad to see the Prospect Avenue and Shorewood shops close). The business is as famous for its sub sandwiches as it is for its chocolate, vanilla and Blue Moon. Chocolate Factory makes the sub rolls in batches all day long, so they are always fresh and usually still warm. Classic subs like the Phoenix and the ham and cheese are made with locally sourced meats and cheeses and there's something extra rich and creamy about their mayo – aptly called "special mayonnaise" on their menu – and the signature shake of oregano really adds personality to these delectable sandwiches. Plus, the environments are old timey and give off a strong wholesome, nostalgic vibe. Check out the full menu here.
Cousins Subs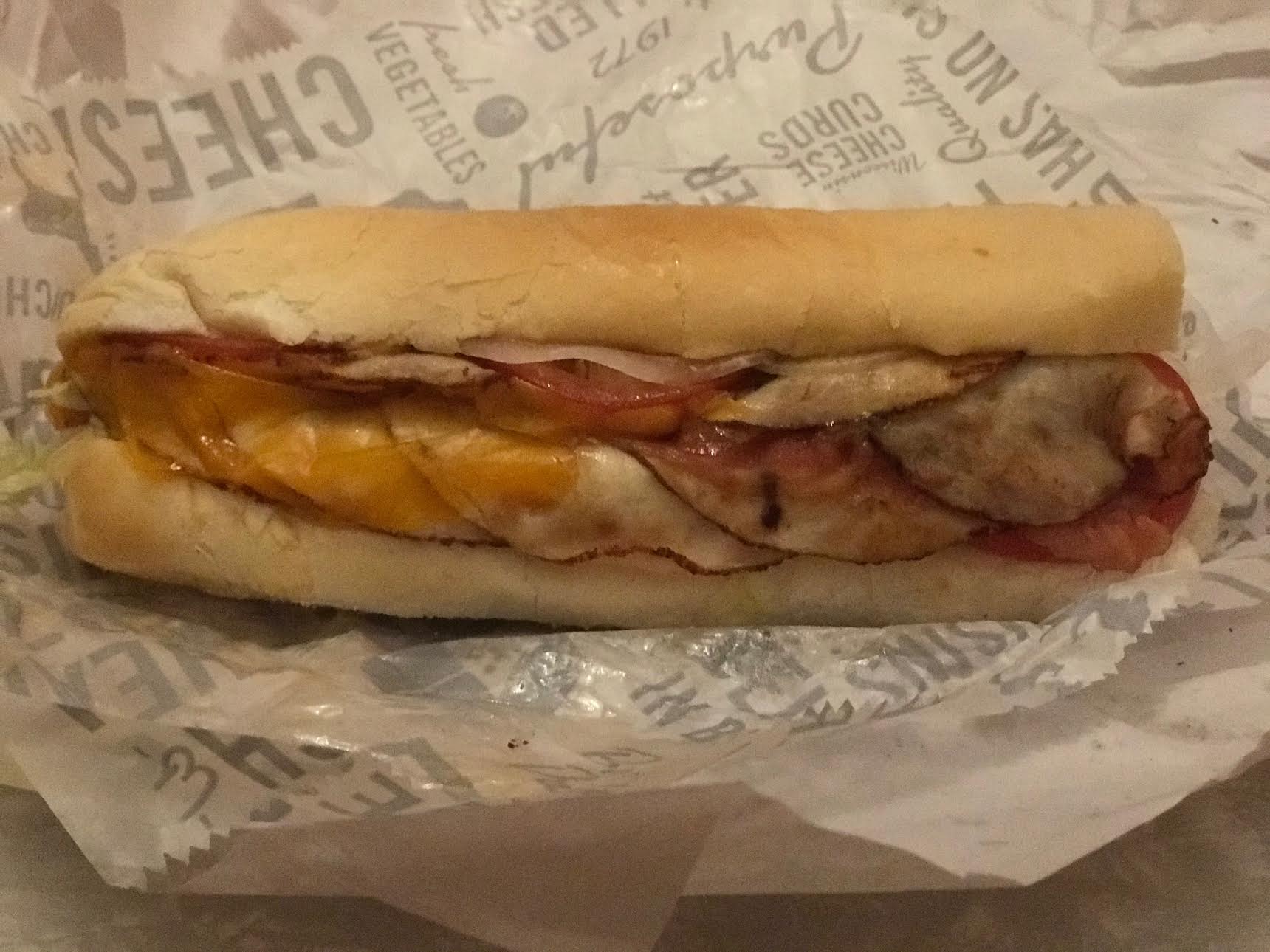 Cousins, like Chocolate Factory, opened in 1972 after the owners, natives of Philadelphia, began to miss an East Coast style of sandwich. The first location was at 60th Street and Silver Spring Drive. Today, there are more than 100 eateries in Wisconsin, Illinois and Indiana. Cousins has built their business around their bread with their tagline "Better Bread. Better Subs" and for many, the bread is what keeps them dedicated to the brand. Originally, they offered traditional Italian bread (which is still the go-to of many diners) but also offer pretzel, Parmesan asiago, garlic herb and multigrain. To find a nearby Cousins, go here.
Gold Coast Subs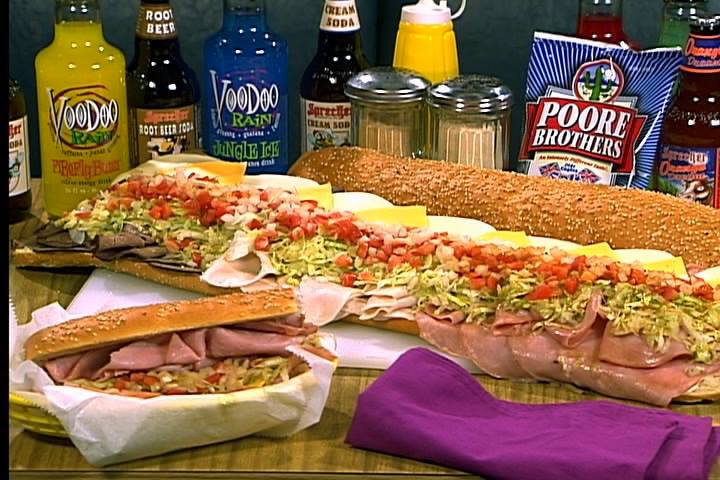 The first Gold Coast sub shop opened in March of 1994 by a former Suburpia employee, Rodney Waters. Today, Waters runs two Gold Coasts: one in Greenfield and another at 5901 W. Burnham St. After legal and personal issues with the former owner of Suburpia, William Foley, Waters opened the Gold Coast chain (at one time there were four restaurants) which is named after one of the most popular Suburpia subs. Gold Coast sandwiches are similar to Suburpia subs – and both are served in a bag to "catch" the seasoning and oils – but have different meat vendors and breadmakers. Gold Coast's bread is made by Nino's Bakery in Menomonee Falls. For more Gold Coast info, follow the biz on Facebook.
Suburpia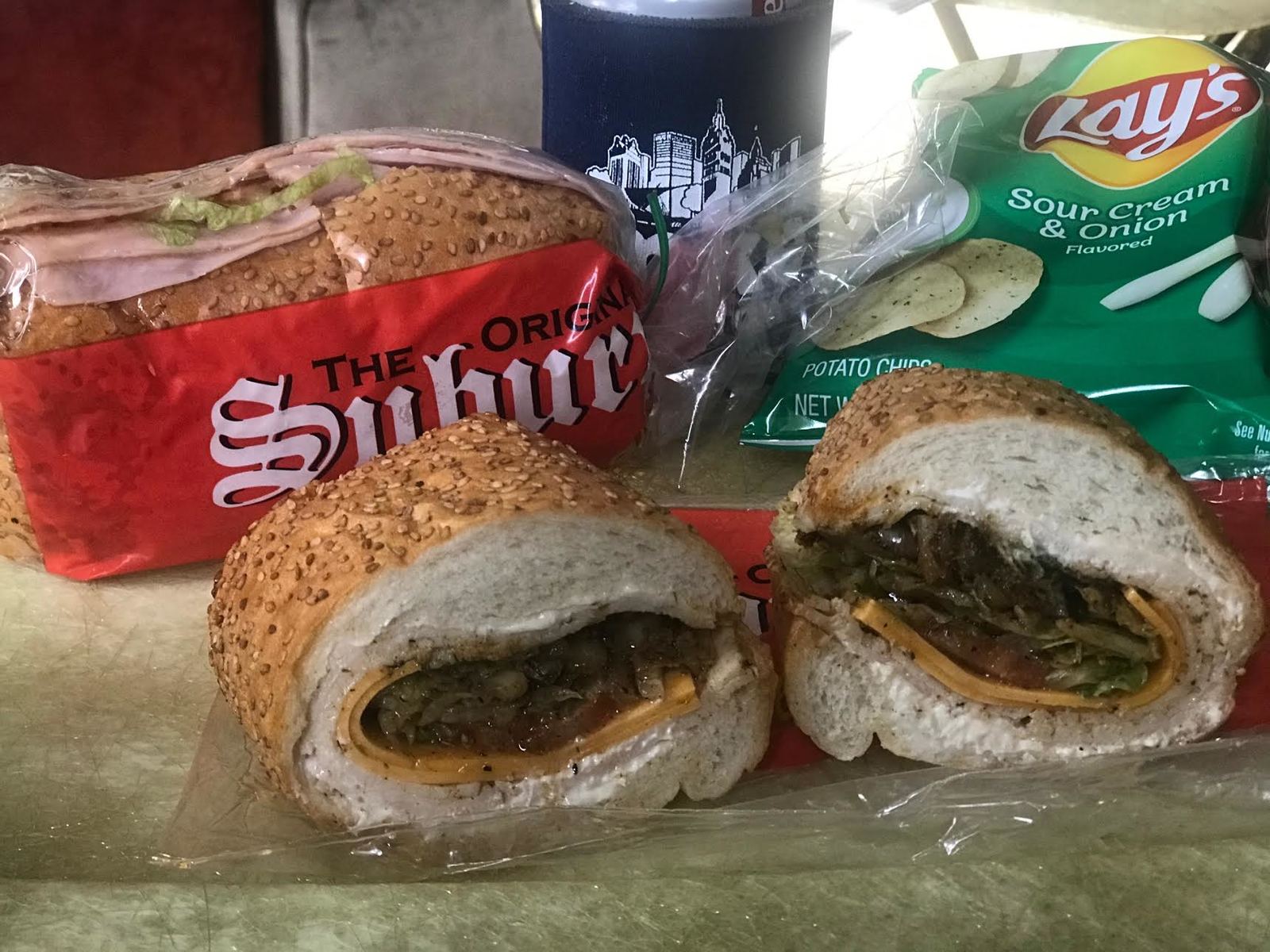 At one time Wisconsin had more than 20 Suburpia restaurants, with three remaining today in Brookfield, Waukesha and in a Shell gas station on Layton and Howell Avenues. Diehard customers love the sesame seeded fresh bread that's made exclusively for Suburpia by Milwaukee's Peter Sciortino Bakery. The most popular subs are the Gold Coast, Miles Standish and The Classic. Like the Gold Coast chain, Suburpia subs are served in a bag and meant to be eaten in the bag to catch the oil and seasonings. Suburpia's sub sandwich, like its company history, is deliciously messy. Read more about the local sub chain's past right here.
Molly Snyder grew up on Milwaukee's East Side and today, she lives in the Walker's Point neighborhood with her partner and two sons.
As a full time senior writer, editorial manager and self-described experience junkie, Molly has written thousands of articles about Milwaukee (and a few about New Orleans, Detroit, Indianapolis, Boston and various vacation spots in Wisconsin) that range in subject from where to get the best cup of coffee to an in-depth profile on the survivors of the iconic Norman apartment building that burned down in the '90s.
She also once got a colonic just to report on it, but that's enough on that.
Always told she had a "radio voice," Molly found herself as a regular contributor on FM102, 97WMYX and 1130WISN with her childhood radio favorite, Gene Mueller.
Molly's poetry, essays and articles appeared in many publications including USA Today, The Writer, The Sun Magazine and more. She has a collection of poetry, "Topless," and is slowly writing a memoir.
In 2009, Molly won a Milwaukee Press Club Award. She served as the Narrator / writer-in-residence at the Pfister Hotel from 2013-2014. She is also a story slam-winning storyteller who has performed with The Moth, Ex Fabula and Risk!
When she's not writing, interviewing or mom-ing, Molly teaches tarot card classes, gardens, sits in bars drinking Miller products and dreams of being in a punk band again.