'Tis Dining Month, the tastiest time of year! This means we're dishing up fun and fascinating food content throughout October. Dig in, Milwaukee!
This article originally ran in February of 2021. We are rerunning it for Dining Month.
In the late 1970s, Wisconsin was home to 20 Suburpia restaurants. The chain introduced thousands of local people to "sub sandwiches," which were popular in other states with different names like "hoagie" and "hero."
There are only three Suburpia locations left, but after years of legal and financial struggles by the original owner (more on that later), it's surprising that even a trio of these classic shops remain.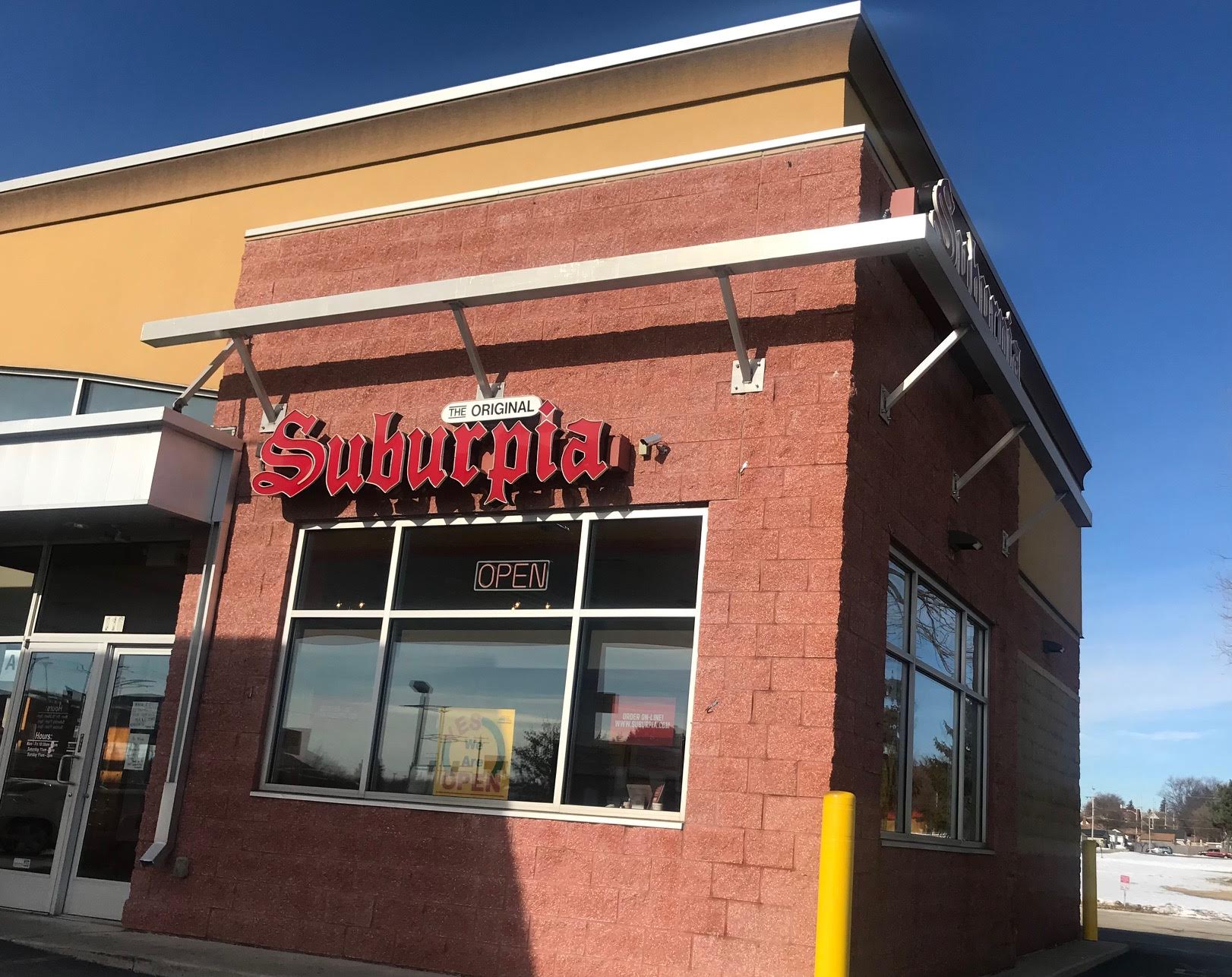 Suburpia's sub sandwich, to this day, is unique in its presentation and flavor. With super fresh bread and signature, secret oils and seasoning, these subs are similar to a New Orleans' muffuletta. Their subs – with the most famous being the Gold Coast, Classic and Miles Standish – are always served in plastic bags.
"People get addicted to these subs, they crave them," says Suburpia chain co-owner Marietta Duncan.
In the early days, Suburpia sandwiches garnered a cult-like following among young people immersed in '60s and '70s counter-culture. The chain's media presences added to its hip cache, which features the late John Belushi in a radio spot and a mid-80s commercial starring Jerry Seinfeld. According to the Suburpia website, "Jerry arrived the night before the shoot, took our scripts and a yellow legal pad and retired to his room. By the next morning, he and his comic buddy Joel Hodgson had tweaked or rewritten every script. They were infinitely better."
However, the chain struggled in the late 1980s and 90s, and most of the locations were snatched up by Subway. During the 1990s, Wisconsin was almost completely sans Suburpia sandwich shops (one opened very briefly in the Grand Avenue Mall in 1996).
The owner, William Foley, was already in trouble for tax evasion from his ownership of Suburpias decades earlier, so he partnered with his then-friend Duncan who invested in the business.
"I knew it was a risk, he had a bad reputation for not paying his workers or his taxes, but I believe everyone deserves a second chance," says Duncan.
In 2005, Foley and Duncan re-opened its first Suburpia at Hwy. 100 and Bluemound Road.
"The line to get in was was more than a block long and it was very cold out that day," says Duncan.
The two went on to open locations in Waukesha, Prospect Avenue on the East Side, Water Street in Downtown Milwaukee and inside a Shell Gas Station on Layton and Howell Avenues. However, disputes over legal ownership of the restaurants started to grow and in 2013 Duncan started a lawsuit against Foley, which she won.
"I got really tired of (Foley's) shenanigans and so I finally took him to court," says Duncan. "He wanted me to pay 6 million dollars just for the rights to the seasonings. Needless to say, this didn't happen."
Today, Duncan runs the three surviving Suburpias with her husband, Howard, and her daughter, Michelle Ginna.
"I love this business," says Duncan. "Our customers are like Green Bay Packers fans: incredibly loyal and dedicated."
The remaining sub shops are doing well today, even during the pandemic. Foley says part of that is due to excellent product – the bread is a special recipe made by Peter Sciortino Bakery – but also because of nostalgia.
"Every single day, I hear stories from my customers who have wonderful memories of going to a Suburpia after school in the 70s or after a concert with their girlfriend who is now their wife," says Duncan. "The taste of our sandwiches take people back to a more innocent time."

Molly Snyder started writing and publishing her work at the age 10, when her community newspaper printed her poem, "The Unicorn." Since then, she's expanded beyond the subject of mythical creatures and written in many different mediums but, nearest and dearest to her heart, thousands of articles for OnMilwaukee.

Molly is a regular contributor to FOX6 News and numerous radio stations as well as the co-host of "Dandelions: A Podcast For Women." She's received five Milwaukee Press Club Awards, served as the Pfister Narrator and is the Wisconsin State Fair's Celebrity Cream Puff Eating Champion of 2019.