Although it's got a Miller Brewing Company "M" above the main entrance and it's on a nice corner lot, the red brick building at 1950 N. Bartlett Ave. – which is currently for sale – doesn't appear to have ever been a tavern.
Instead, Miller, which like most breweries had a real estate arm, appears to have built it as an investment property.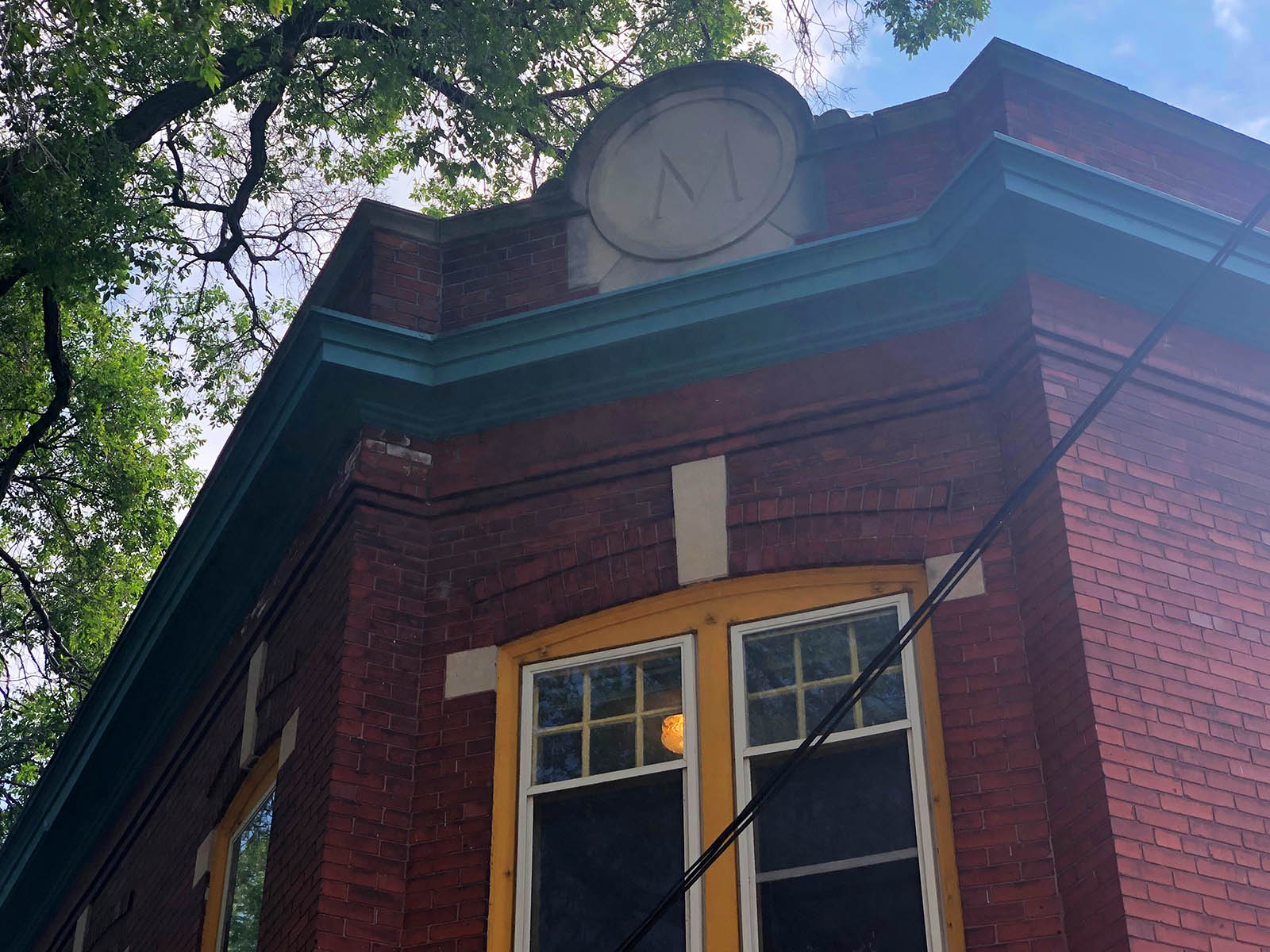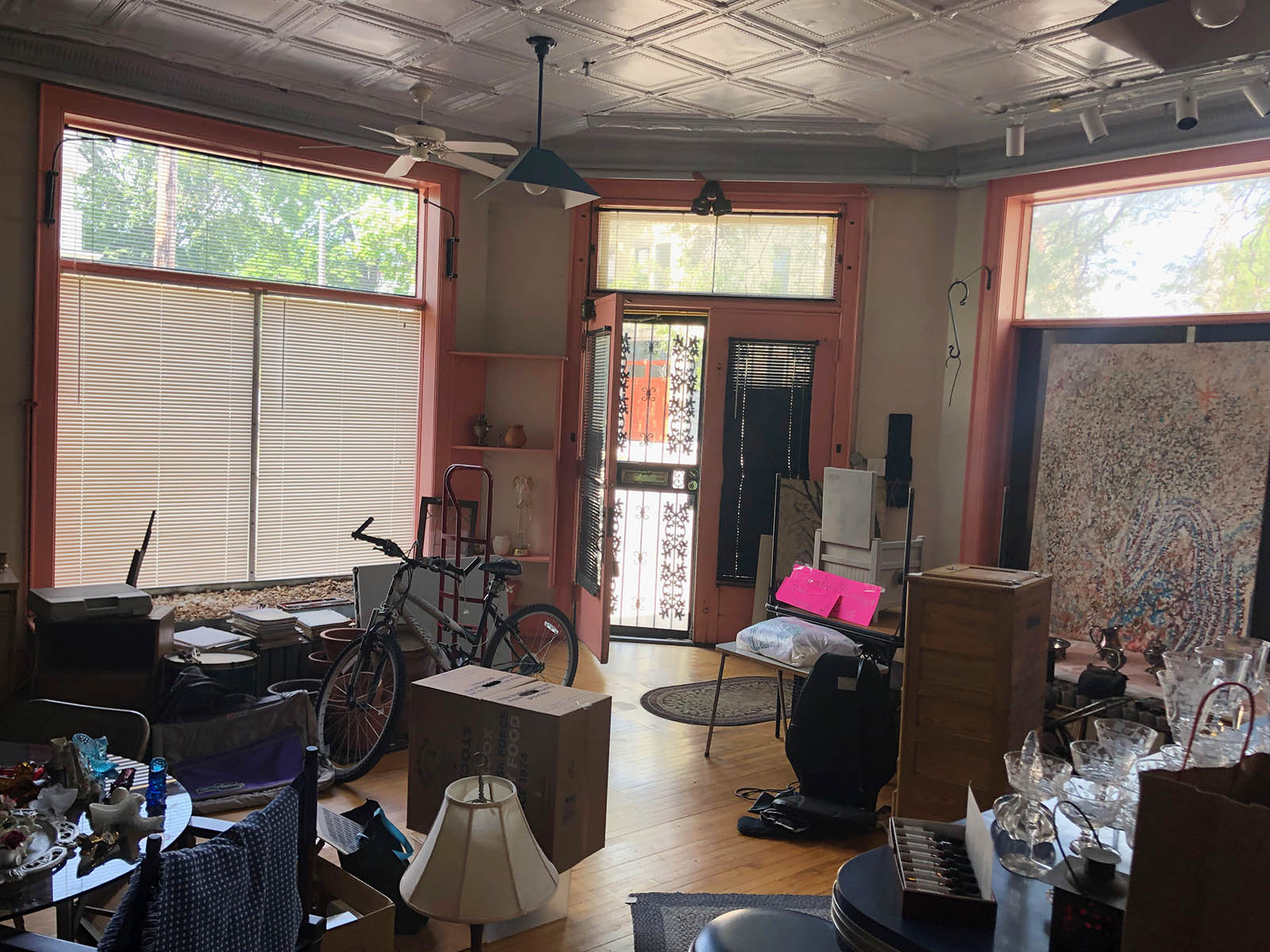 In fact, a classified ad placed by Miller in 1909, the year the building was completed, proclaimed the building, "suitable for (a) druggist."
And so it was. For most of its commercial life, the corner retail building housed drug and grocery stores.
As I wrote in this article a couple years back, Miller's real estate holdings – tied houses and otherwise – helped the brewery survive Prohibition and later become a powerhouse in American beer.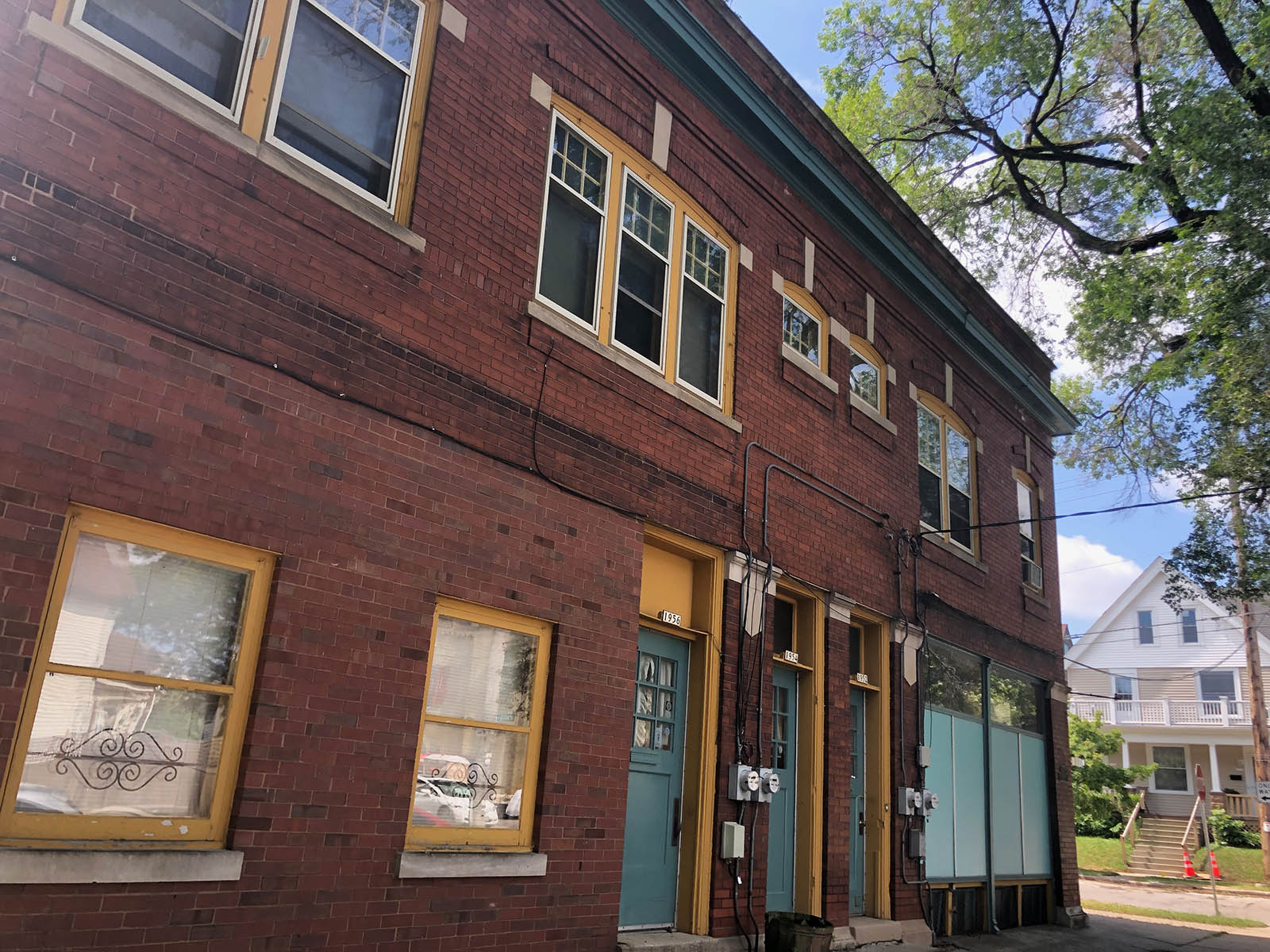 Despite the fact that Miller was by far the smallest of Milwaukee's big four brewers at the dawn of the 20th century – producing fewer than 300,000 barrels in 1903, while Schlitz made more than a million and Blatz produced half a million barrels; in 1907, Pabst made more than 2 million barrels of beer – it was a big-time player in tied houses.
The brewery had more than 1,000 of them in 18 states – though most were clustered in Wisconsin and nearby states – including places as far flung as Texas, Montana and Alabama.
They were in cities, in small towns and in rural areas. Miller had as many as six tied houses up in the town of Ashland alone. Lumberjacks, it seems, were thirsty for beer.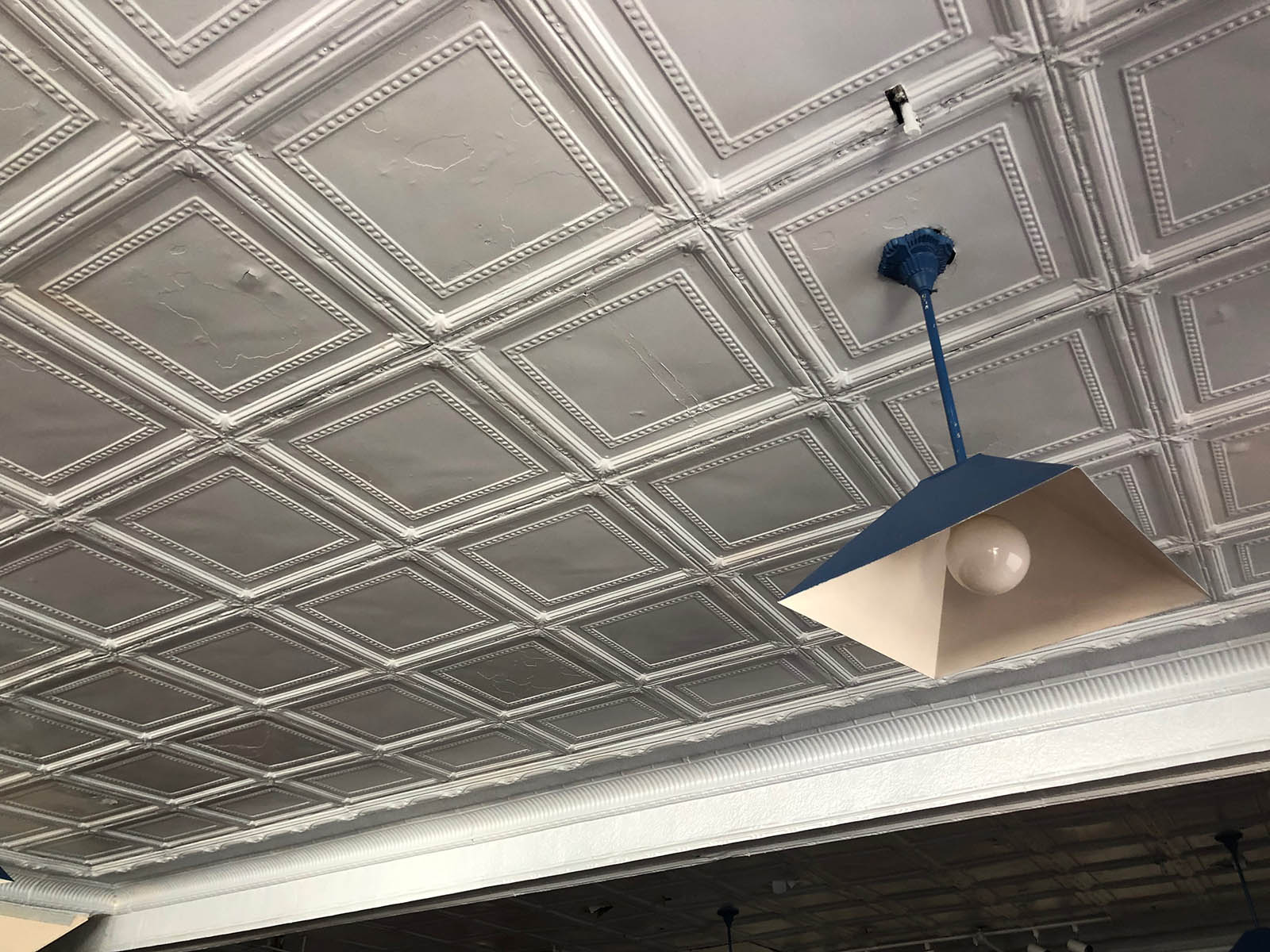 When Prohibition arrived in 1920, tied houses were converted to candy stores, soda fountains, barber shops and dime stores.
But the building on Newhall required no such adaptation, as it already house a drug store and grocery store.
Miller bought the lot in 1892 from developer Alonzo Kane, who was subdiving and selling off the large chunk of land that had been home to the Civil War-era Camp Sigel (aka Camp Reno). It was typical brewery strategy to nab potentially high-profile corner lots around the city for potential development of tied houses.
When no saloon was built, the breweries either sold the land or developed it for investment purposes, like this Schlitz building and this Pabst one.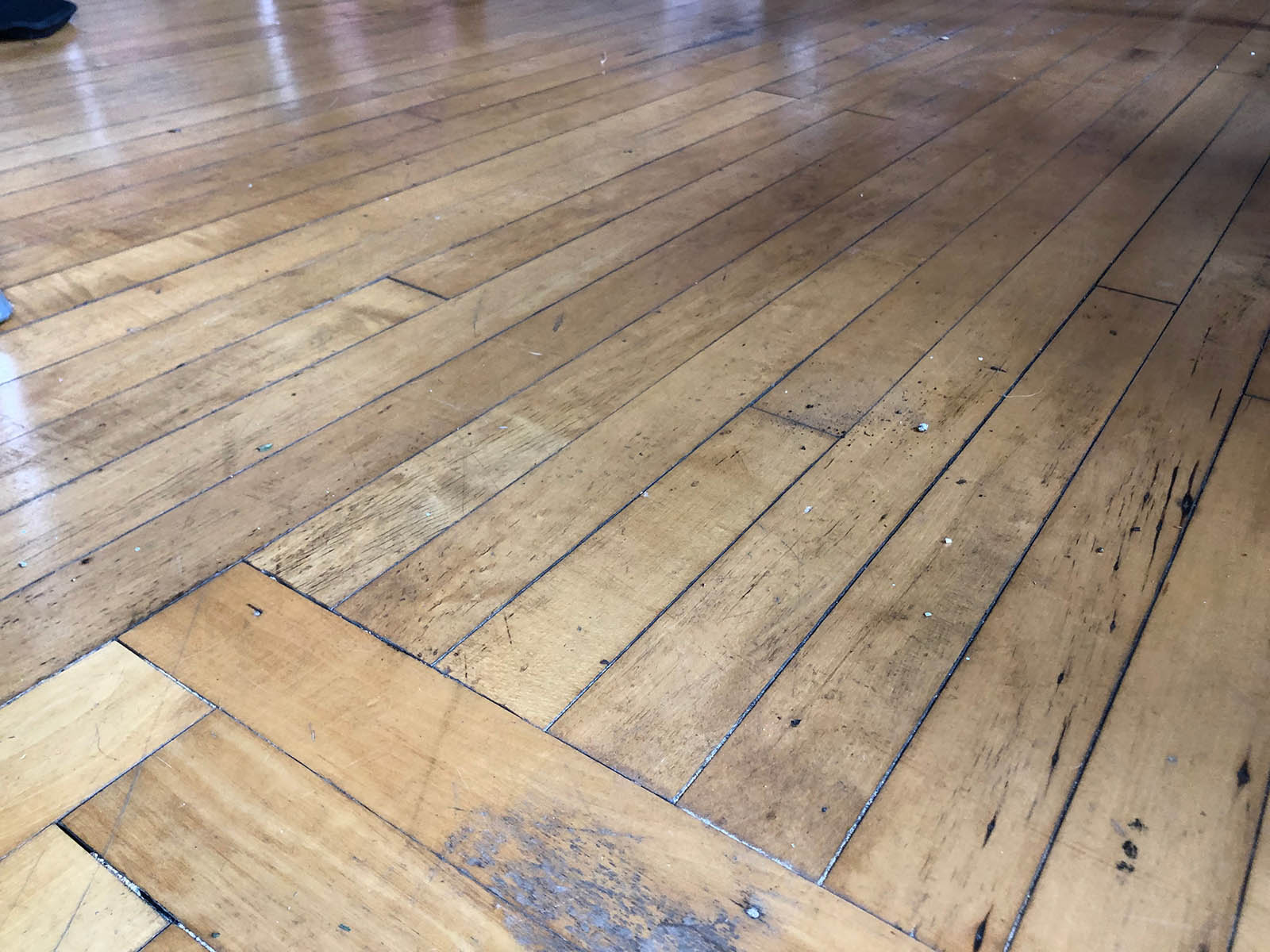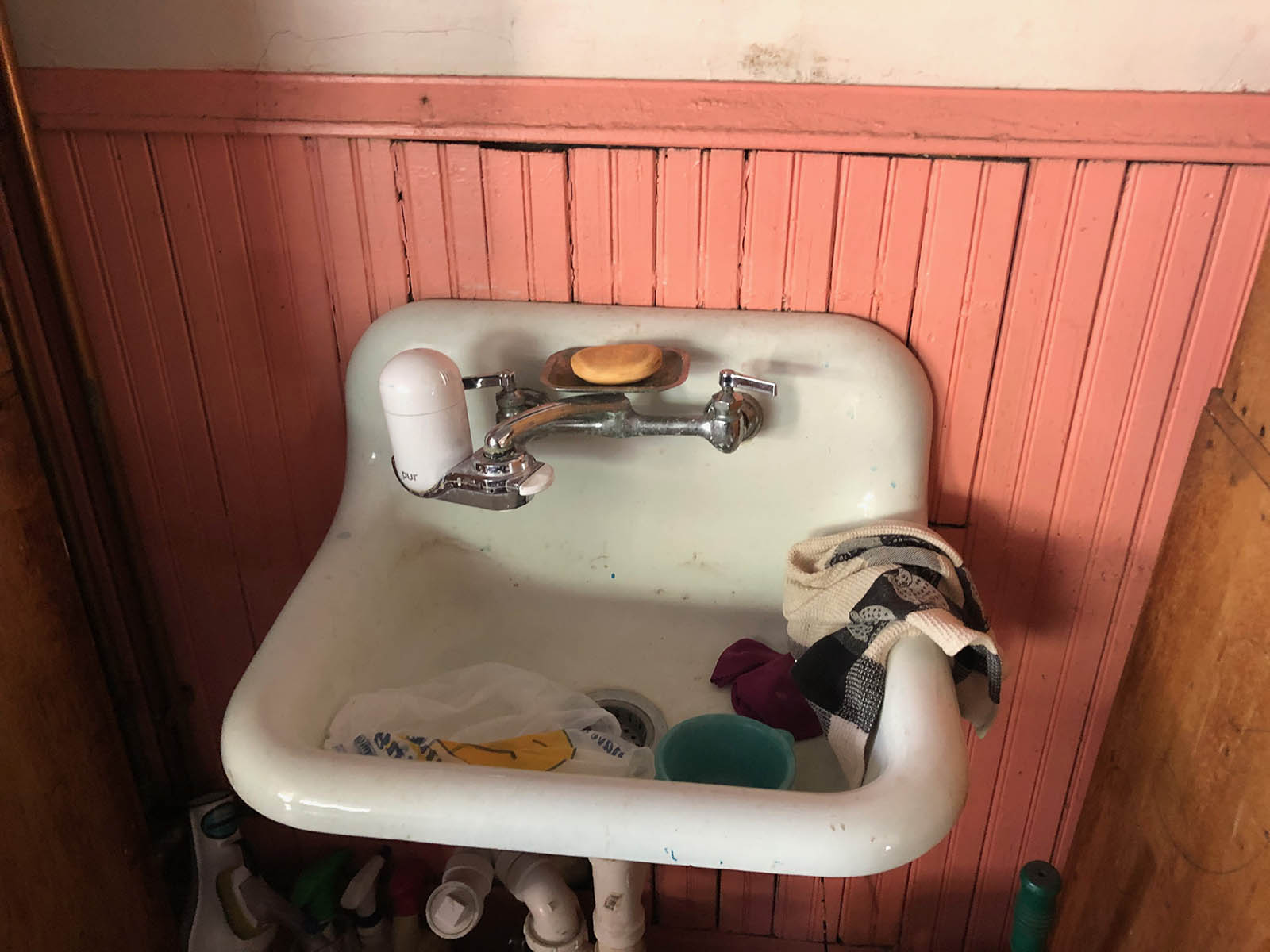 Designed by Henry Messmer and Son Architects, the building was, in its early years, home to the pharmacy of first, Ernest R. Druschke, until 1912, and then, until 1921, Arthur F. Ketter, who in addition to selling tonics, elixirs and medicines also advertised offering Armour's unfermented Concord grape juice: "The Drink that Links Health with Socialbility."
That 1909 Miller classified ad offering the building for rent noted that it was, "(a) new store building with beautiful flats ... all modern improvements, hot water heat, gas and electric light," and it seems that the pharmacist and his family typically lived in the apartment at 1952 N. Bartlett, above the drug store.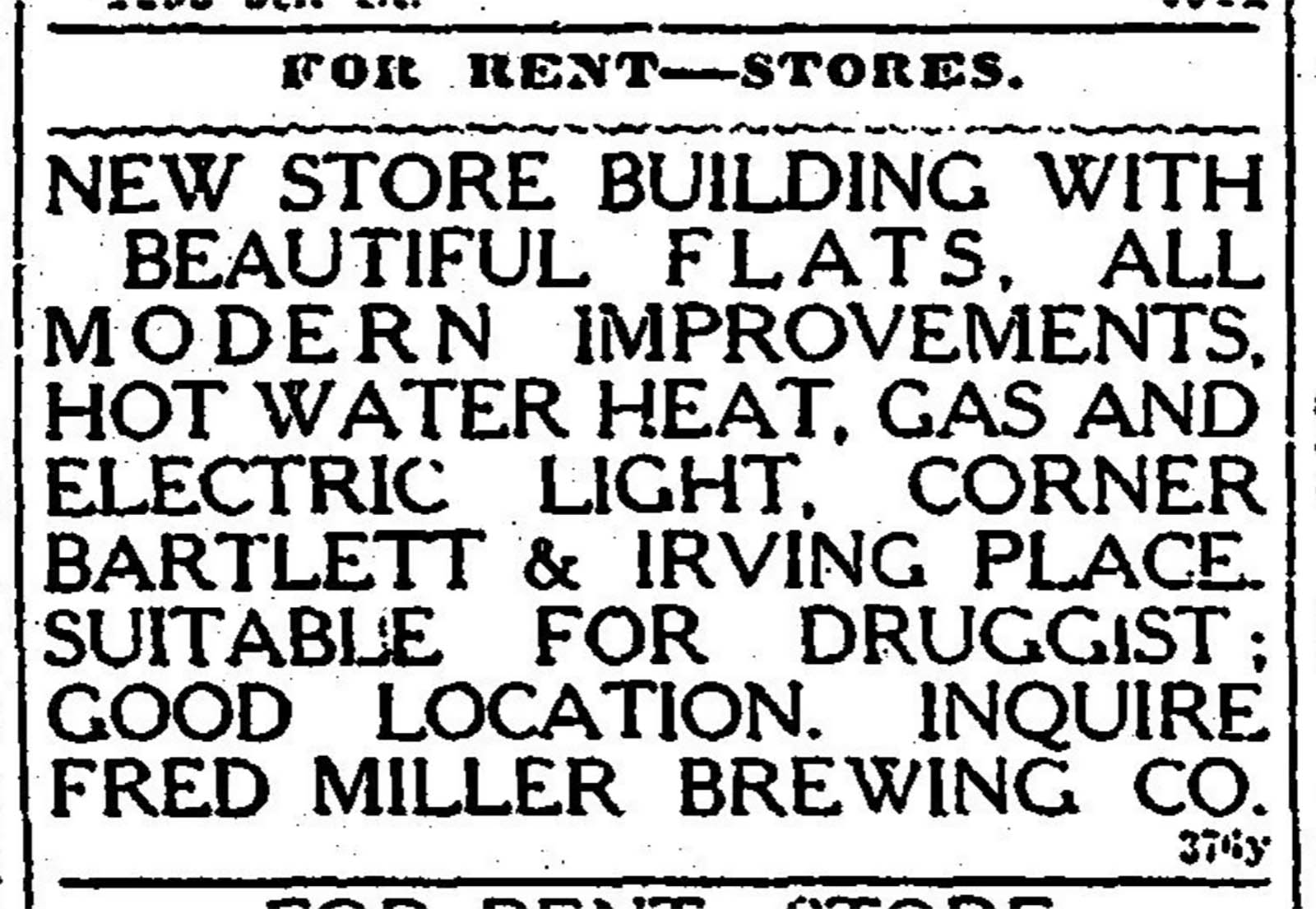 Another retail space on the north end was a grocery, that was – according to Historic Milwaukee research undertaken by Joanne Toman and Carlen Hatala – operated over the years by Henry Molloy (1909-20), Dora Rosenthal (1921-25), William Marren (1925), Frank Caldwell (1927-38), Herman Kollakowski (1939-41), Jerry Lemkuhl (1947) and Henry Matzelle (1949-56).
That space has long since been converted into an apartment.
From 1918 to '22, William Runge operated the pharmacy on the corner and, in 1923, he was joined by George Knoller at what was called the Irving Drug Co.
Irving Drug had a second location at 2643 W. Atkinson Ave.
By 1933, Irving Drug was the sole domain of Dancy, Wisconsin native Knoller and his wife Elizabeth (nee Paulson), who was nicknamed "Knolly."
Knoller attended Marquette High School and then graduated from the pharmacy school at Marquette University in 1914, later serving in World War I.
Upon his return, he went to Bangor, Wisconsin, before moving to Milwaukee around 1921.
Miller – via its real estate company Oriental Investment Co. – sold the building to Knoller in 1937.
Also living with the Knollers and their six children at the Bartlett building were Elizabeth's mother Caroline and Knoller's sister Lola, who according to a newspaper report, "was in charge of registration of professional and practical nurses for the Milwaukee District Nurses Association since 1946. During World War II she served on the national nursing advisory committee sponsored by the war manpower commission."
Mrs. Paulson died in 1947, Lola in 1952.
According to the HMI research, "Elizabeth was known to be an avid gardener and is remembered for the wonderful geraniums in the pharmacy window. One of these plants still survives.
"With the demise of the small neighborhood grocery store in the 1950s, the Knollers began conversion of the old grocery into an apartment in 1957."
George passed away in 1958, and Elizabeth moved downstairs into the smaller apartment in the converted grocery store.
"She continued the pharmacy as a sundries store for a few years and had others run the shop at the end," the HMI report noted.
Knoller's Sundries ran from 1959 to '63 and was renamed Raymond's Sundries in 1964 when it was taken over by Francis Raymond. In '65 it was called East Side Sundries by operator Vincent Young.
In 1966, the building – described as a four-unit building with an income of $340 a month – was listed for sale, though it seems that it was not sold.
That appears to be the end of the retail era of the structure.
Knoller rented the old drug store space to artist Leon Travanti and the basement to sculptor Chuck Toman in the late 1960s.
In 1971, a classified ad for a rummage sale appeared that read, in part, "The Toman's ... we're moving and we can't take it with us."
A group of nuns from nearby Holy Rosary rented the old Knoller apartment above the pharmacy during the 1970s and in 1995, the current owners bought the building from Elizabeth Knoller's estate.
The building has had but three owners in its lifetime and you could be the fourth, as it's listed for sale with an asking price of $539,900.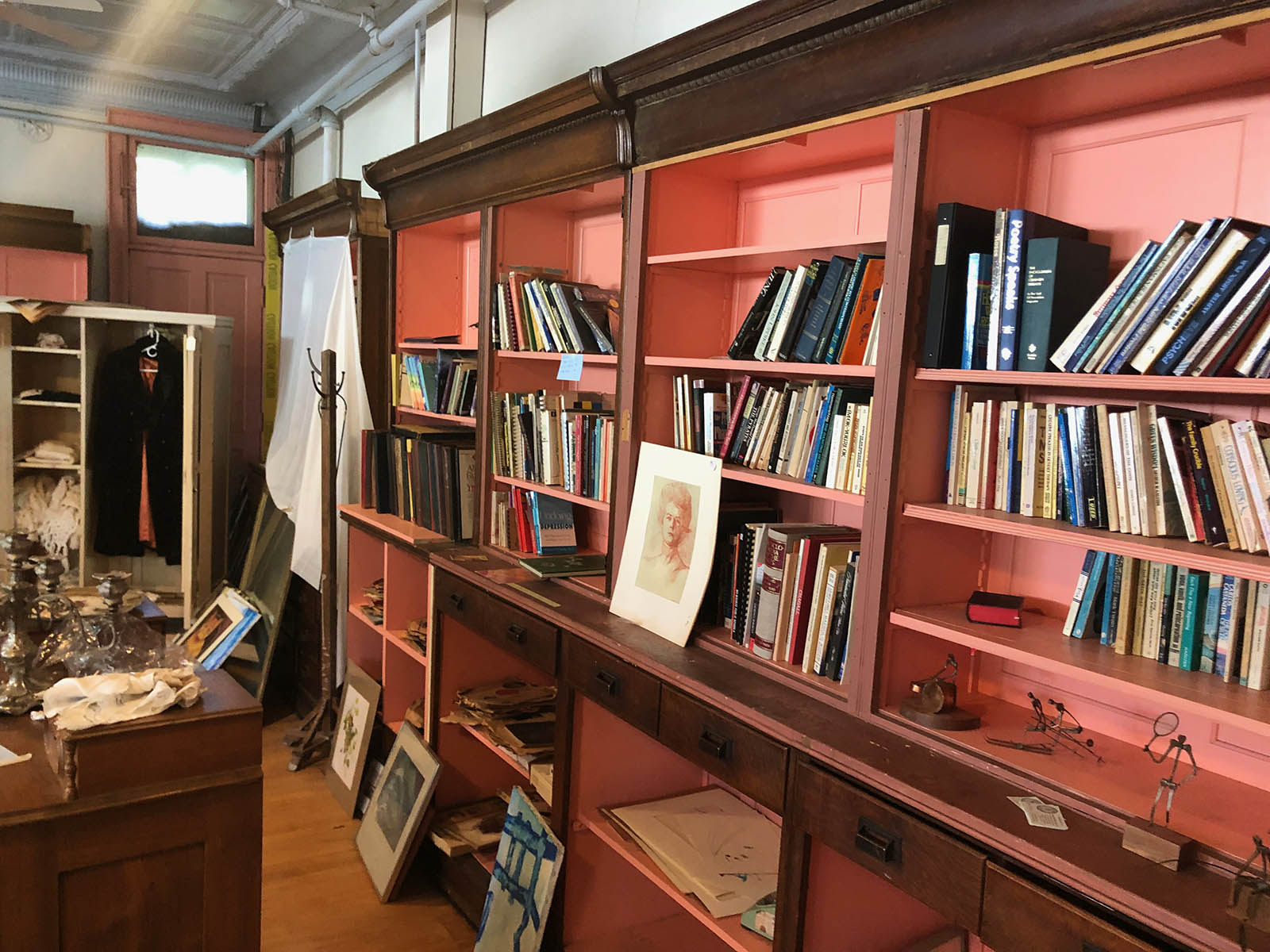 A ton of great detail survives in the drug store, including hardwood floors, tin ceilings, a gas jet light fixture, an old sink, wainscoting, original built-in cabinets and what appears to be a 1950s-era soda fountain with its vintage cash register.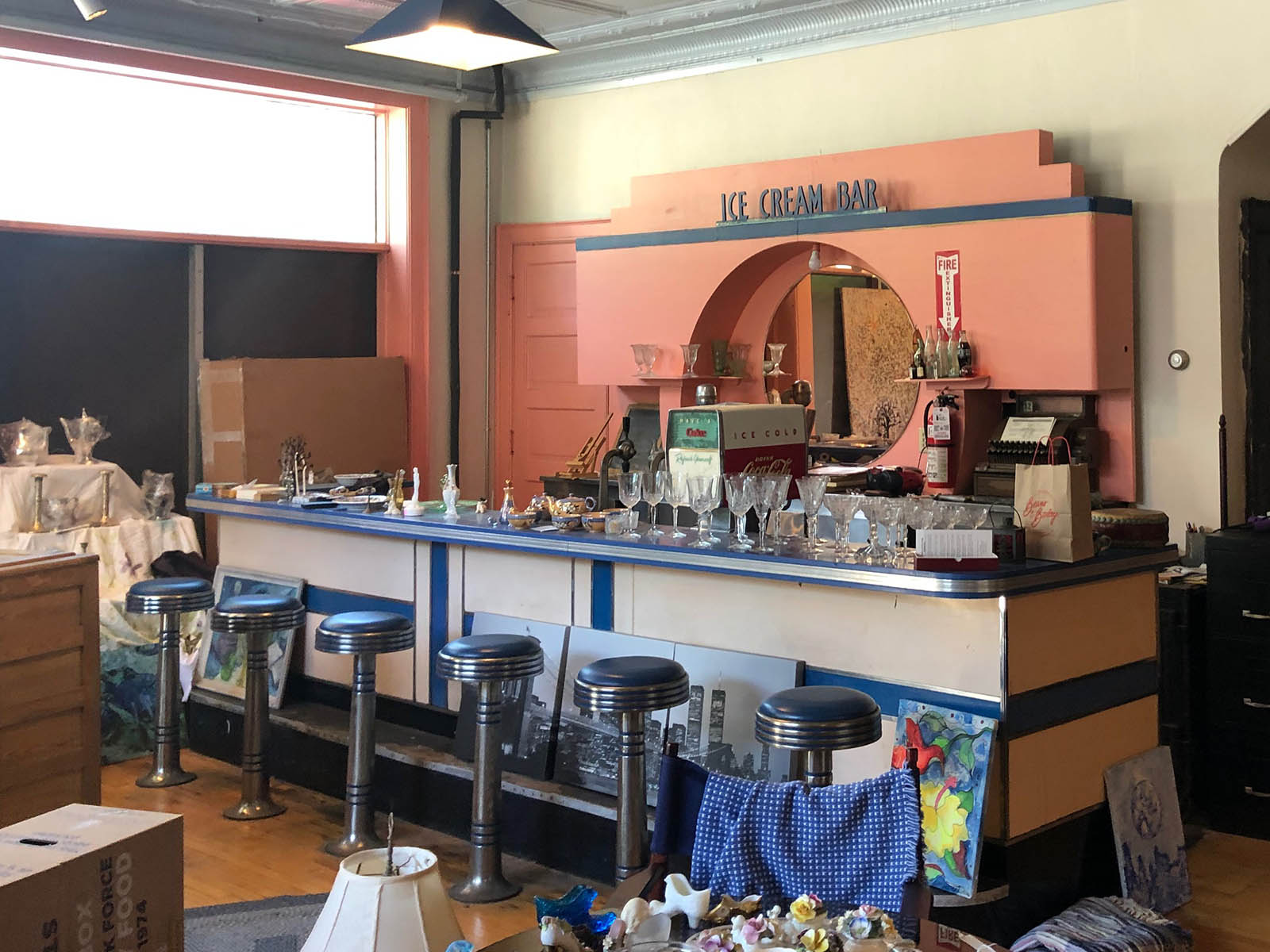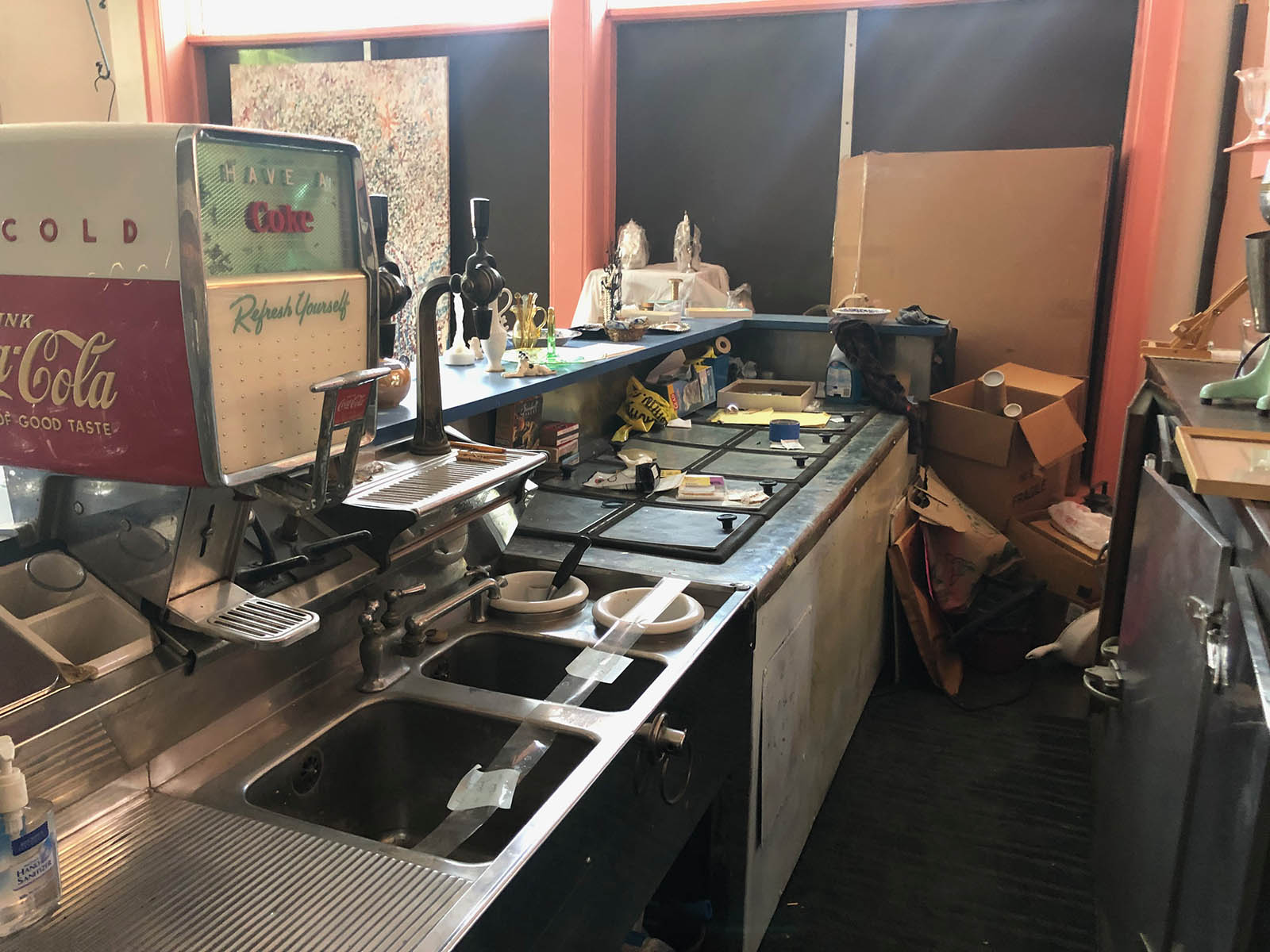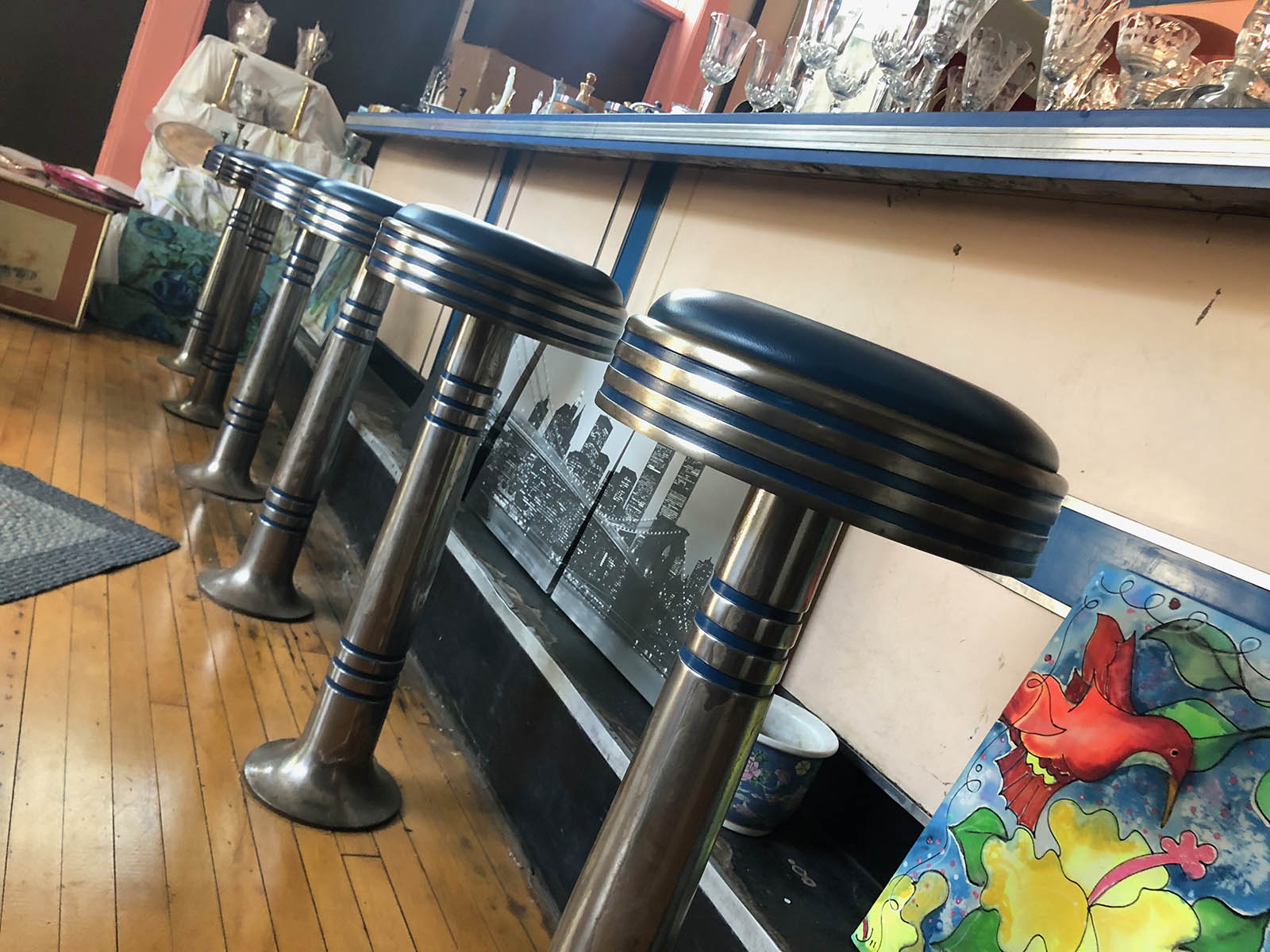 Though it's unclear whether or not its from the Knollers' shop, there's a chalkboard menu listing a variety of dishes at rock bottom prices.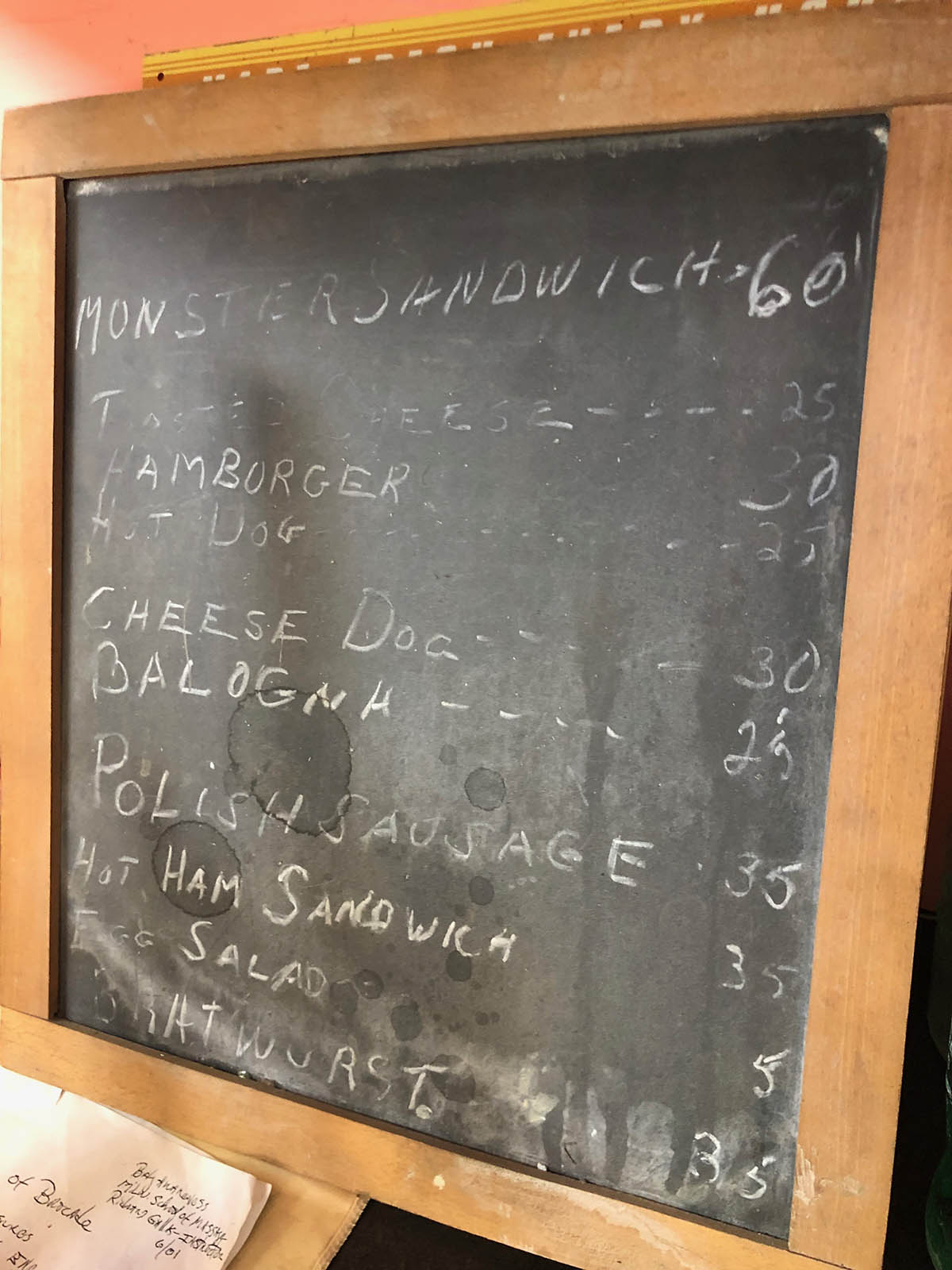 Outside, the windows are trimmed in decorative ironwork and there's a metal bracket from which a sign once hung above the corner entrance (both pictured below).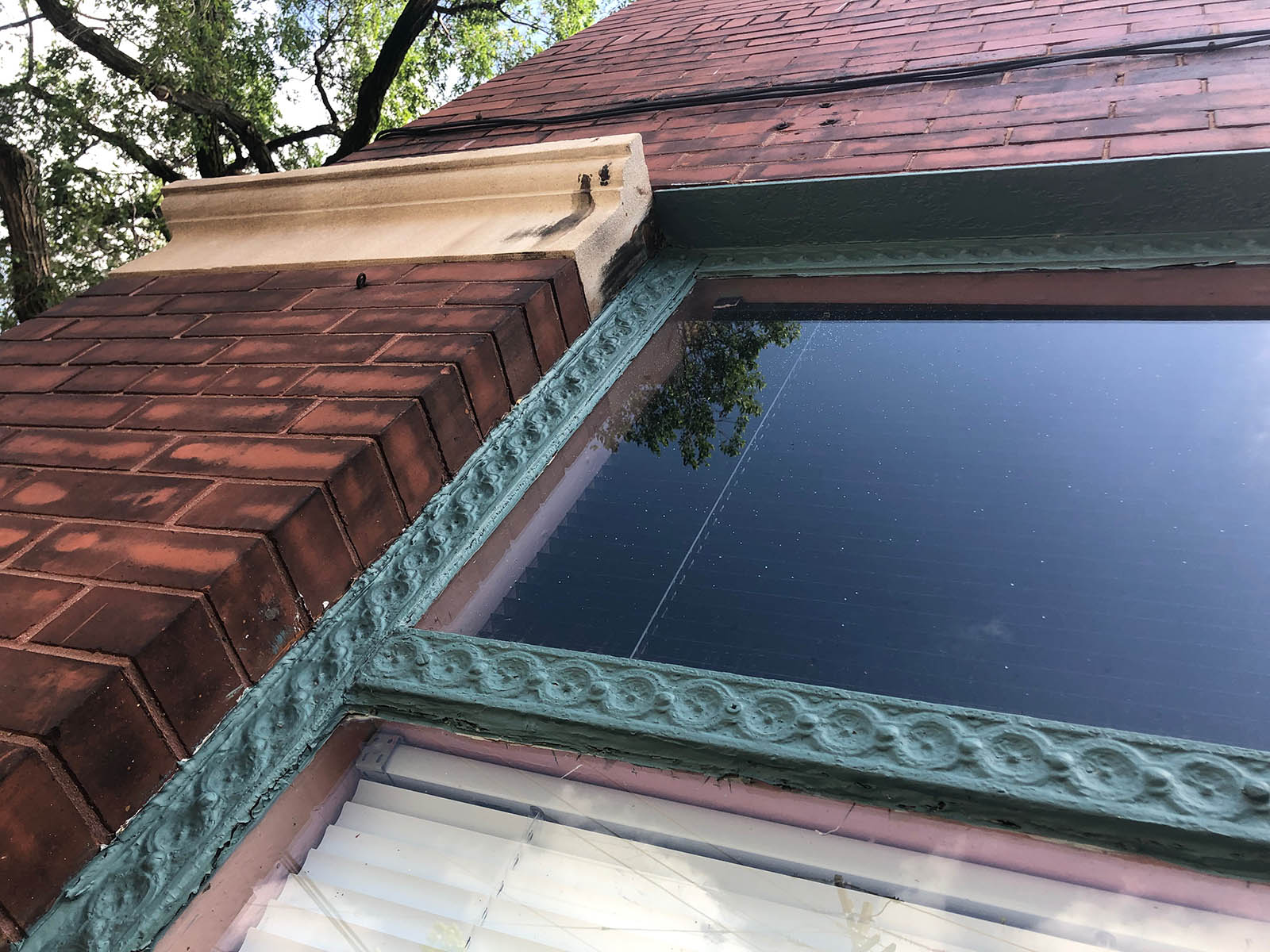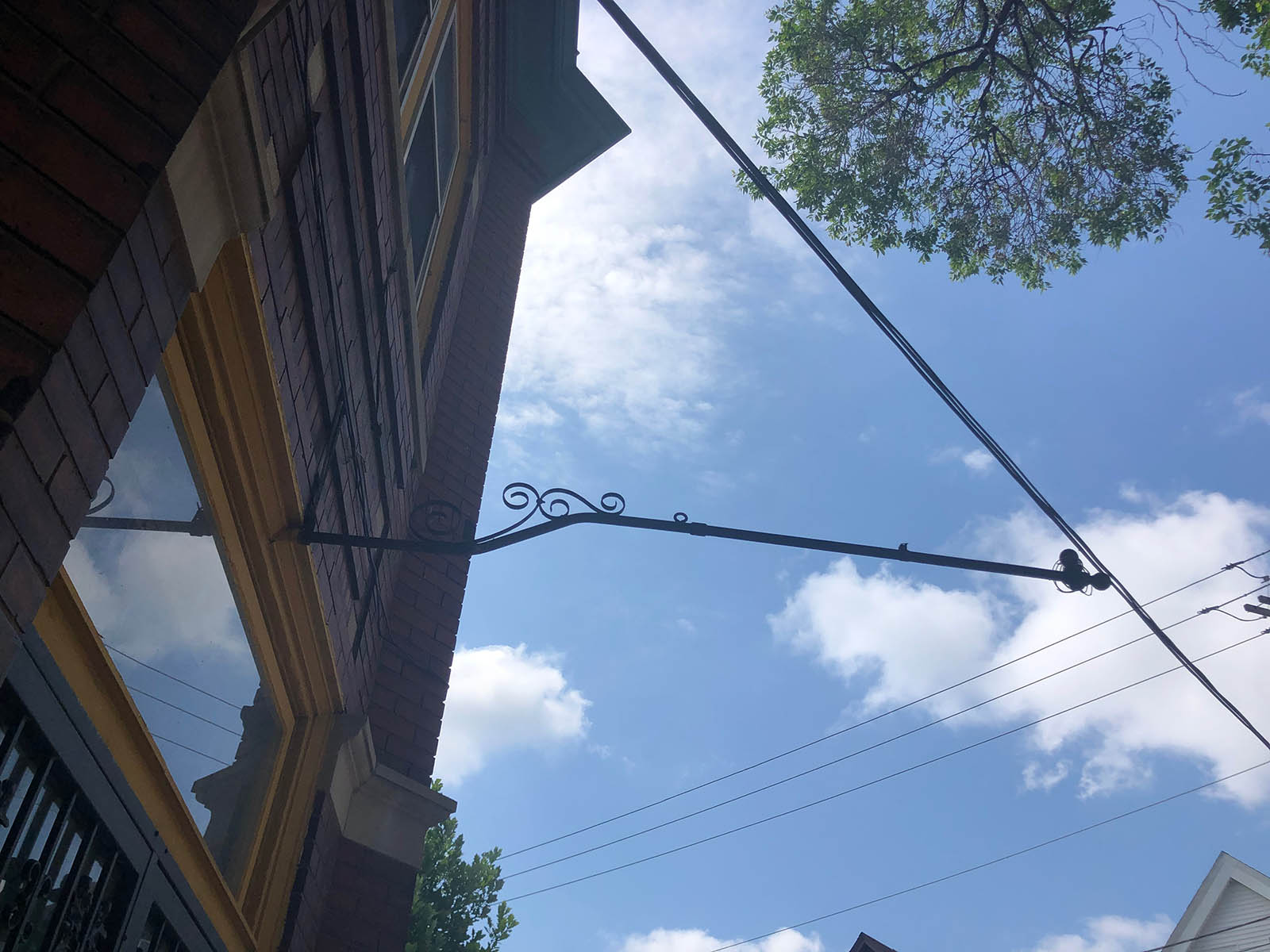 You can take a look inside for yourself this weekend when the current owners host an estate sale next weekend in the former drug store.
There is an offer on the table for the property, but it has not yet been accepted, so the field remains wide open.
"Now's your chance to own this spectacular historic building in Milwaukee's charming East Bank Neighborhood," reads the listing.
"Built in 1909 by Miller Brewing Co. as a pharmacy and grocery store, this three-unit building with enormous storefront and endless possibilities is calling! Upper unit is a large three-bedroom sun-filled charmer with gorgeous hardwoods and built-ins. Other units are spacious two-bedrooms with vintage charm.
"Lower unit has a nifty private backyard. Storefront includes original counter, stools, and fixtures from 1950s soda fountain shop! This property has so much potential, start your own business, art studio, living space ... and be a part of Cream City history!"
You can see the full listing here.
Born in Brooklyn, N.Y., where he lived until he was 17, Bobby received his BA-Mass Communications from UWM in 1989 and has lived in Walker's Point, Bay View, Enderis Park, South Milwaukee and on the East Side.
He has published three non-fiction books in Italy – including one about an event in Milwaukee history, which was published in the U.S. in autumn 2010. Four more books, all about Milwaukee, have been published by The History Press.
With his most recent band, The Yell Leaders, Bobby released four LPs and had a songs featured in episodes of TV's "Party of Five" and "Dawson's Creek," and films in Japan, South America and the U.S. The Yell Leaders were named the best unsigned band in their region by VH-1 as part of its Rock Across America 1998 Tour. Most recently, the band contributed tracks to a UK vinyl/CD tribute to the Redskins and collaborated on a track with Italian novelist Enrico Remmert.
He's produced three installments of the "OMCD" series of local music compilations for OnMilwaukee.com and in 2007 produced a CD of Italian music and poetry.
In 2005, he was awarded the City of Asti's (Italy) Journalism Prize for his work focusing on that area. He has also won awards from the Milwaukee Press Club.
He can be heard weekly on 88Nine Radio Milwaukee talking about his "Urban Spelunking" series of stories.