Picture this: It's date night, and you have no idea where you want to go with your partner. You head to Google and look up "places to go on a winter date in Milwaukee," but you get the same old repetitive spots everyone else recommends. That ends right here.
This guide features a collection of engaging spots that will transform your next date night options from average to picture-perfect.
Have fun, and stay safe during our Great Milwaukee Winter!
Classes/DIY
Arthur Murray Dance Center
109 E. Silver Spring Dr., Whitefish Bay, (414) 877-0799
arthurmurraywhitefishbay.com
[Read more]
Walk in and dance the night away with your partner. Sign up for a couples dance class at the Arthur Murray Dance Center and redefine date night. This is your opportunity to learn more than just the basics about your partner. So, get on the dance floor, learn a new skill together and create a memory that will last a lifetime.
Glassnote Candle Bar
524 S. Second St. Floor 2, (414) 250-7572
glassnotecandlebar.com
[Read more]
Pour your heart into your own handcrafted candle. Nothing is more romantic than walking into an intimate and homey aromatic candle bar. This Milwaukee hidden gem is located on the second floor of a century-old building, and the red door on Second Street will be your access point for your breathtaking experience. Scent is everything, especially on the first date. Find the best top, middle and low notes and explore your chosen scents to make your own one-of-a-kind candle.
Glorioso's Appetito
1020 E. Brady St., (414)206-4653
indulgencechocolatiers.com
[Read more]
Spice up your night with the sweet aroma of a warm winter dinner at Glorioso's Appetito. Wine and dine your date with a hands-on cooking class experience. Learn all about your chosen dish while your designated professional chef introduces you to new techniques for preparing your meal. Make sure to ahead and purchase tickets online.
Indulgence Chocolatiers
211 S. Second St., (414) 223-0123
indulgencechocolatiers.com
[Read more]
Make your date melt while you explore chocolate pairings at Indulgence Chocolatiers in Walker's Point. Take your sweet time in this class to taste the divine flavor of hand-crafted chocolate and focus on notes with your wine, old fashioned or cheese.
Dinner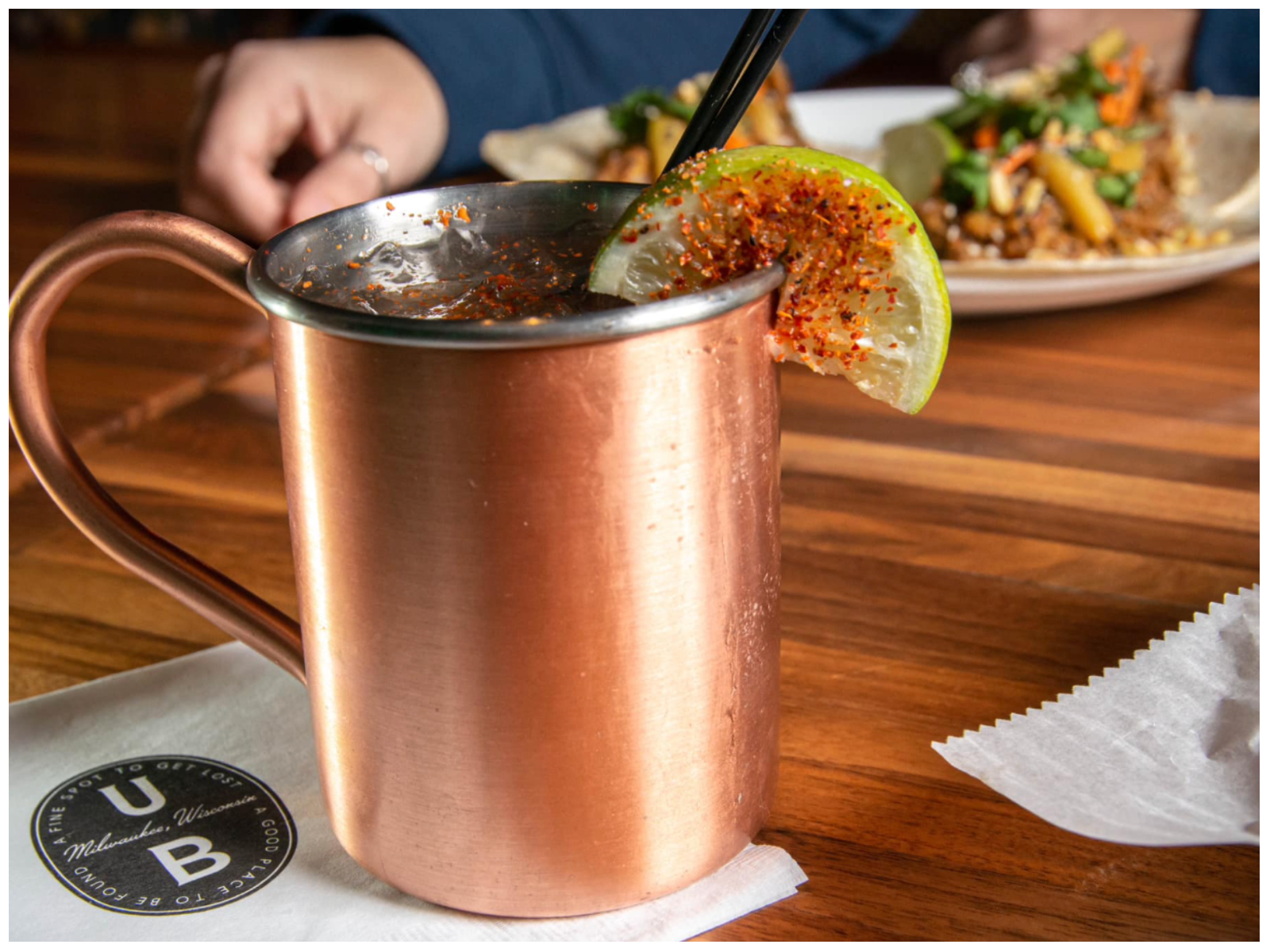 Casablanca
728 E. Brady St., (414) 271-6000
casablancaonbrady.com
[Read more]
Head to the lower East side and indulge in Middle Eastern cuisine. Enjoy your exciting night out with your partner and satisfy your tastebuds with a variety of dishes like pita and hummus, steak tahini pasta, baklava and more. Don't forget to enjoy specialty cocktails to complement your meal or hookah.
Saint Kate Hotel
139 E. Kilbourn Ave., (414) 276-8686
saintkatearts.com
[Read more]
Stay-cation at one of the most artistic and aesthetically pleasing locales in Downtown. Make your way to ARIA for Midwestern-inspired cuisine or Proof Pizza for Neapolitan pies. Stop by The Bar for leisurely cocktails or linger over sparkling wine at Giggly. And of course, while you're there, be sure to take a look at the permanent and featured art exhibits throughout the hotel.
Uncle Buck's
1125 N. Doctor M.L.K. Jr. Dr., (414) 988-0355
unclebucksonthird.com
[Read more]
Located right next to the Fiserv Forum beer garden, head over to Uncle Buck's and indulge in their casual menu available downstairs. And if you're looking for more of a view, their upstairs area features a bar and rooftop called Red Star. There you'll be dancing and drinking while immersed by a great view of the bustling city that'll leave you in awe.
Zocalo Food Park
636 S. Sixth St., (414) 433-9747
zocalomke.com
[Read more]
Want to pick the right place for a romantic dinner – but aren't sure what kind of food you want? No matter you end up craving, Zocala has you covered. Cozy up in a warm full-service heated hut at Zocalo Food Park and enjoy any number of dishes from the park's resident food trucks. Each rentable hut offers the luxury of private dining, including a dedicated staff member who will take your food and drink order.
Drinks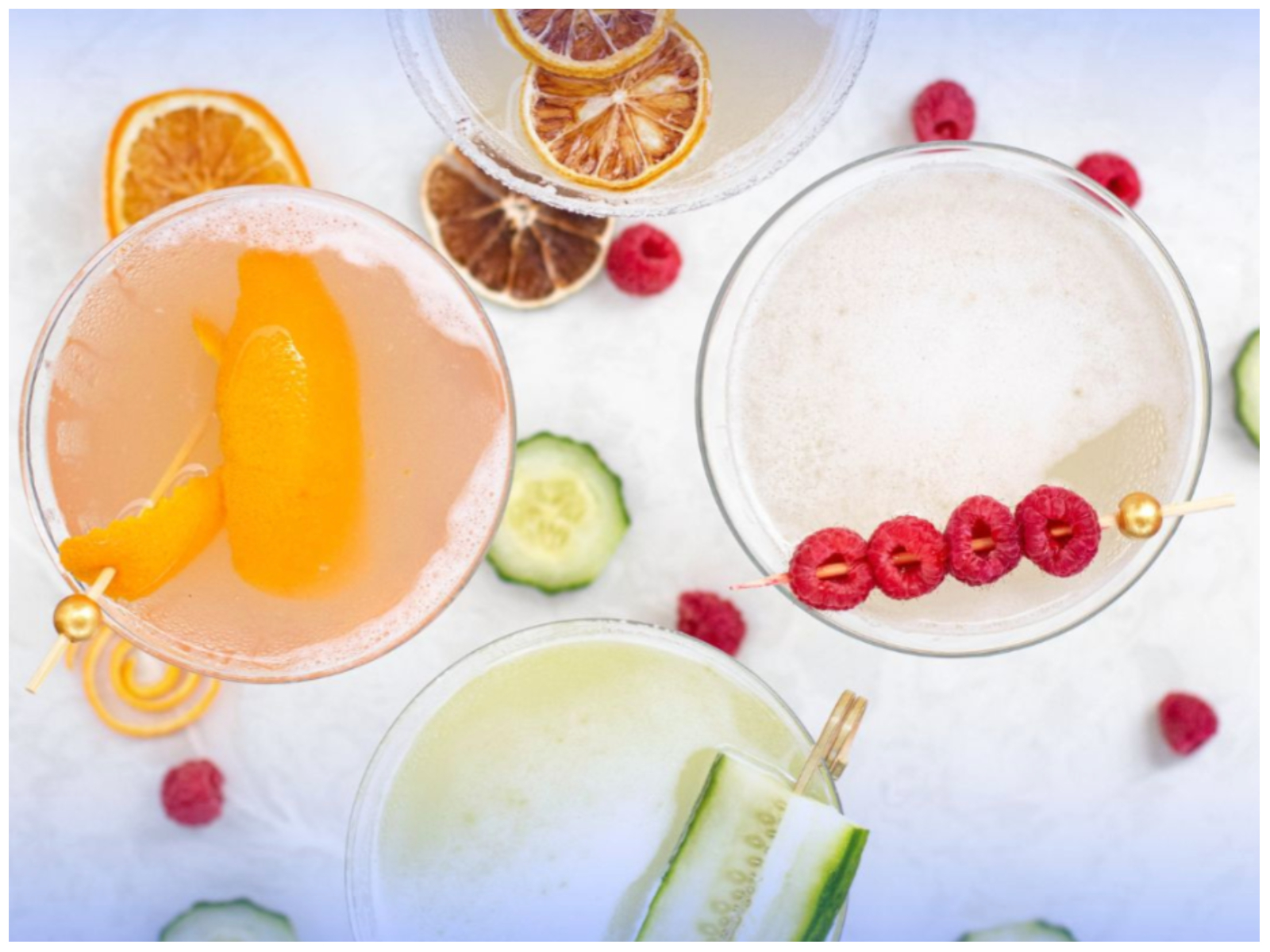 Blu Bar & Lounge
424 E. Wisconsin Ave. 23 Floor, (414) 298-3196
blumilwaukee.com
[Read more]
Enjoy a date night with panoramic views of Milwaukee on the 23rd floor of the Pfister Hotel. Have a drink during happy hour Tuesday through Thursday from 5-7 p.m. or take advantage of Friday and Saturday nights when live music begins at 7 p.m.
Foundation Bar & Lounge
2718 N. Bremen St., (414) 374-2587
foundationbar.com
[Read more]
Are you looking to treat your date to a tropical paradise without leaving Milwaukee this winter? Say aloha to one of the "top 10 tiki bars in the world," a reputation that Foundation Tiki Bar has well earned. Immerse yourself in this intimate romantic setting filled with collections of Polynesian carvings, artifacts and more, while sipping on some serious beverages. Relax with a cocktail or two and enjoy this sweet escape. Paradise is only a sip away.
Punch Bowl Social
1122 Vel. R Phillips Ave., (414) 204-7544
punchbowlsocial.com
[Read more]
Looking for a night out done right? Look no further. Punch Bowl Social brings you everything from arcade games and karaoke to food, drinks, bowling and more. You'll be blown away by the fun decor, which you'll definitely want to post to your socials, and no matter how the date goes, you'll walk out feeling like a winner.
Shanghai MKE
Black Cat Alley, 2238 N. Farwell Ave., (414) 763-9081
facebook.com/shanghaimke
[Read more]
Take a walk into Black Cat Alley until you approach a gate with the letter S. Through the gate you will find the entrance of the mysterious speakeasy, Shanghai. Enter the small doorway and find yourself transported into this moody hidden bar that serves intoxicating cocktails. Get lost in the timeless decor and priceless fun you'll have that's sneakily just on the other side of Collective Crossroads.
Twisted Path Distillery
2018 S. First St., (414) 405-8900
twistedpathdistillery.com
[Read more]
Are you looking for an exciting night out? Grab one of the creative, hand-crafted cocktail at the Twisted Path Distillery cocktail bar. While you're there, hop on a public tour of the distillery led by distiller and former CIA operative Brian Sammons. He'll guide you through the inner workings of the distilling process and a taste of their spirits.
Two Bar & Lounge
718 E. Burleigh St., (414) 372-7880
artbarwonderland.com
[Read more]
Discover a relaxed and cozy speakeasy where there are only tables for two. Two offers a cozy, romantic and intimate atmosphere with elegant hand-crafted cocktails. Turn up the heat on your next date and take your significant other to this hidden gem.
Vendetta Coffee Bar
524 S. Second St.
7613 W. State St.
vendettacoffeebar.com
[Read more]
Allow Vendetta Coffee Bar to reintroduce you to a coffee date. Enjoy the smooth taste of Italian espresso in a macchiato, cappuccino or another great drink. Explore and experience the rich flavors of imported coffee grounds, smooth cocktails, delicious pastries and food that'll have you saying, "you're the love of my life" in Italian.
Festivals
Winterfest
W63N643 Washington Ave., Cedarburg
cedarburgfestival.org
[Read more]
Baby, it's cold outside – nut it's not too cold to plan a trip to Cedarburg for its "Wild West" themed Winterfest. Take part in ice carving contests, barrel races, outdoor activities and more. And to warm up, don't forget the indoor activities like a chili cook-off, music, merchant activities and shopping. Don't forget to shop local and support small businesses this winter season.
Games and indoor activities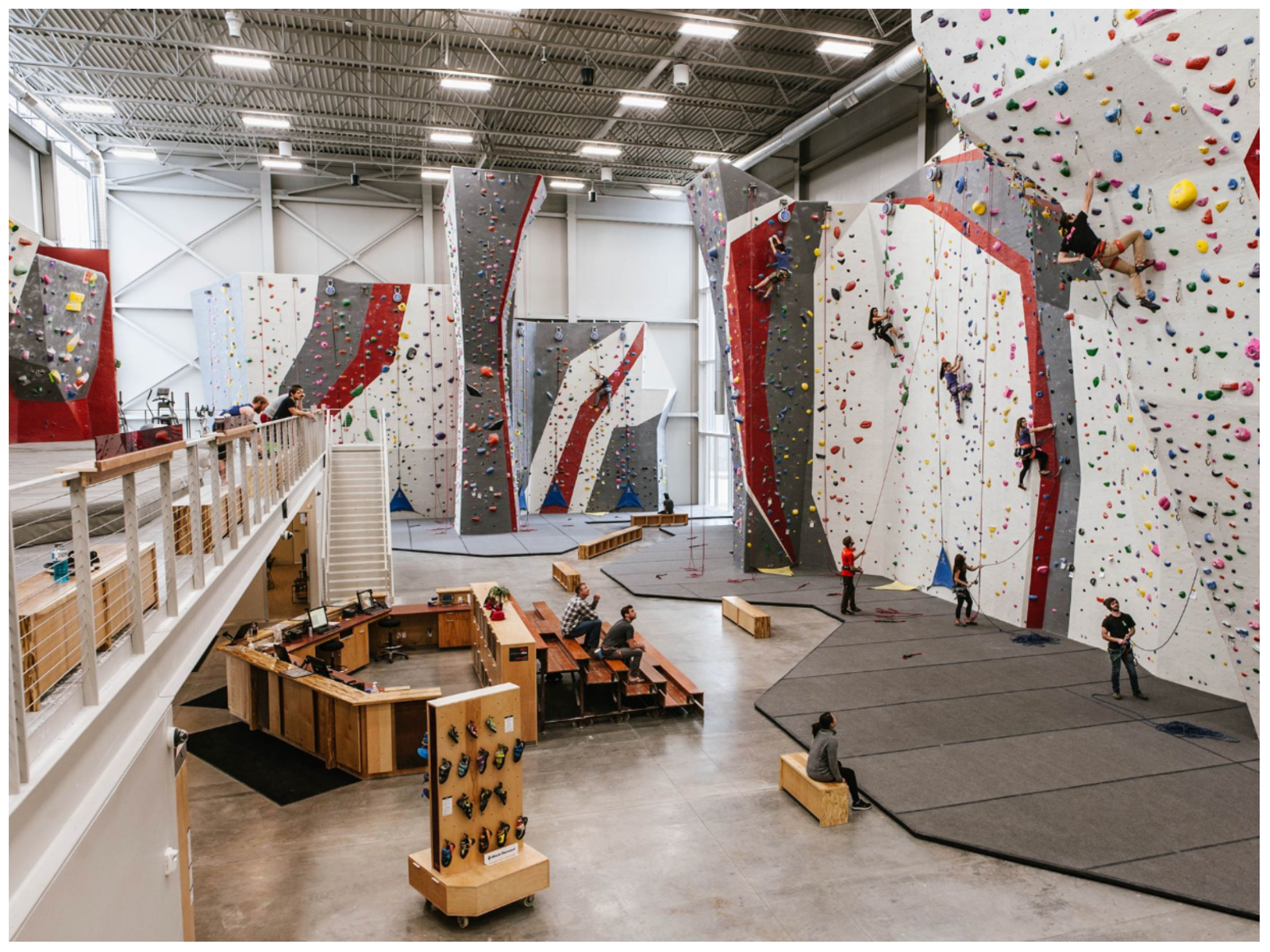 Adventure Rock
21250 W. Capitol Dr., (414) 790-6800
2220 N. Commerce St.
613 S. Second St.
adventurerock.com
[Read more]
Bring your partner-in-climb to Adventure Rock. Make your reservation and climb to your heart's desire. Feel the thrill of climbing to new heights, testing your limits and gaining a good workout. Plan ahead and purchase your passes online or in person at Adventure Rock.
AXE MKE
1924 E. Kenilworth Pl., (414) 939-8592
axemke.com
[Read more]
Improve your standard old date night with flying axes, targets and on-point drinks. Whether you're a walk-in or you reserved your lane, this thrilling, engaging and fun bar sport will have you showing off your game while enjoying a beer at its best.
Camp Bar
6600 W. North Ave., (414) 763-3793
campbarmke.com
[Read more]
Put date night to the test at Trivia Night at Camp Bar. Every Monday at 8 p.m. enjoy fun questions that'll leave you competing for prizes and indulging in drink specials. A perfect way to see if you're date likes you for your mind.
Game Show Battle Rooms
12565 W. Feerick St. Suite B., (414) 765-2860
gameshowbattlerooms.com
[Read more]
Change up your boring game night into something more spectacular. Gather a group and go to a place where you're actually in a game show! Choose from various game shows and test your knowledge during this high-energy experience. Trust me, you'll look at game night differently once you've played here.
Landmark Lanes
2220 N. Farwell Ave., (414) 278-8770
landmarklanes.com
[Read more]
This classic Milwaukee gem is home to underground games leaving you with an unforgettable date night. Go bowling, play arcade games, team up in a game of pool and darts and take advantage of their drink specials. A true Brew City casual date classic.
Nine Below
1905 E. North Ave., (414) 210-4470
ninebelowmke.com
[Read more]
Why go on a small one-on-one date when group dates are so much better? Bring your group to this build-your-own mini golf bar. Choose your team, reserve your tee time build your course, then play a nine-hole course that your group actually built. If you're looking for something more lit, Fireball golf will be the way to go. Surround yourself with black lights, glowing cocktails and mini-golf. Don't forget to dress in neon and prepare for plenty of Fireball shots.
RSVR Milwaukee
2210 S. Kinnickinnic Ave.
rsvrmilwaukee.com
[Read more]
Here's to the place where you can have your next double date. Book your VR station and have fun experiencing gaming in a whole new way. Take part in multiplayer games and battle together or with each other during your adventure.
Skyzone
4940 S. 76th St.
skyzone.com
[Read more]
Jump into love at Skyzone. Purchase your ticket today and enjoy the various park attractions such as skyslam, skyhoops, drop slide and more. Don't forget the free jump trampolines that'll make you jump higher, show off your moves and take your date to new heights.
Up-Down MKE
615 E. Brady St., (414) 585-0880
updownarcadebar.com
[Read more]
Couples that game together, stay together. Head over to Up-Down MKE on Brady Street where there are over 60 classic games from the '80s, '90s and now. They also serve up daily drink specials, 60 beers on tap and house-made pizza – so get your tokens and get your date a high score.
Outdoor activities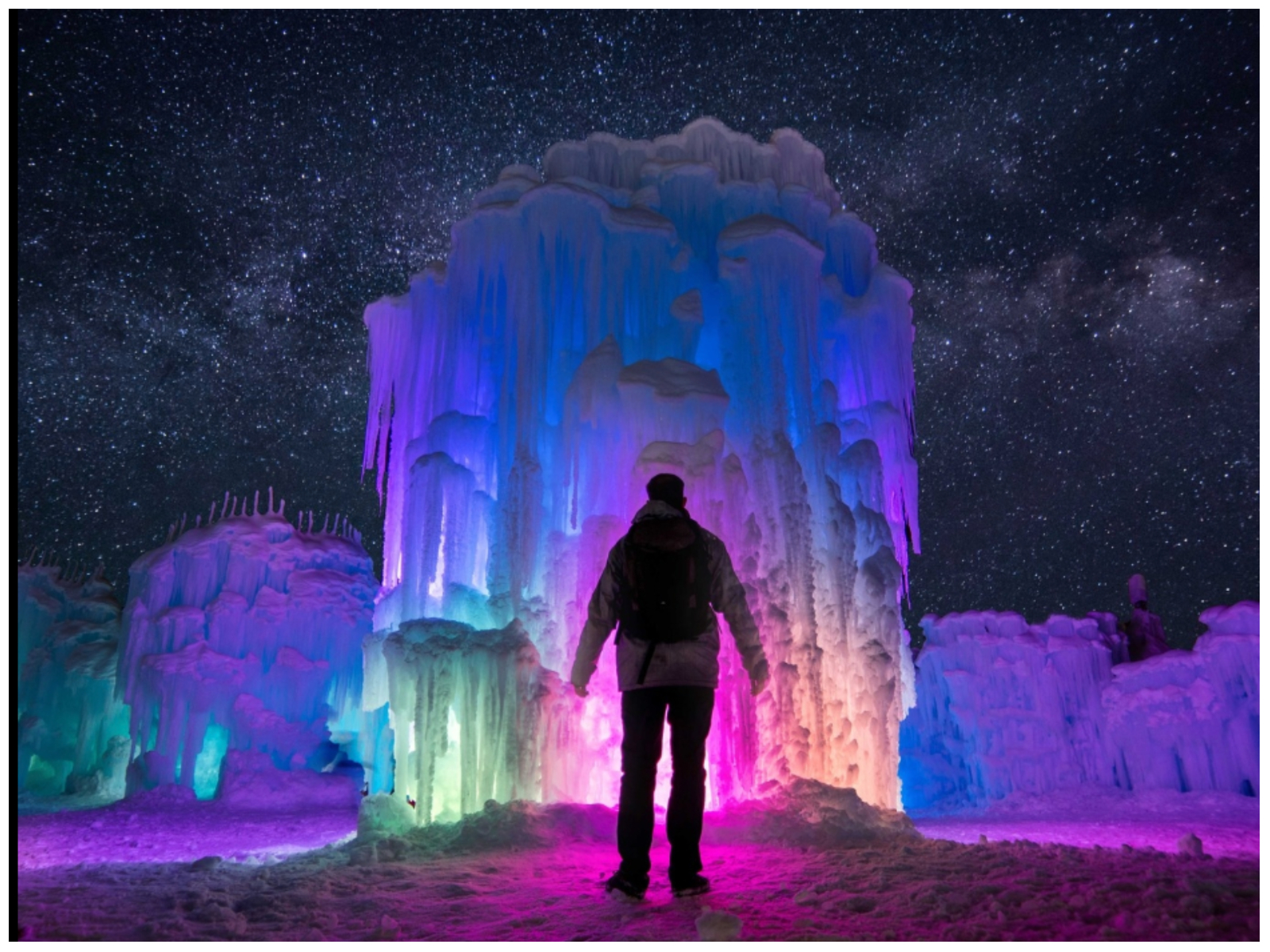 Ice Castles
1221 Geneva National Ave. S., Lake Geneva
icecastles.com
[Read more]
Explore the beauty and magic of a real-life fairytale together at the Ice Castles in Lake Geneva, open from Jan. 27 through the end of February. This icicle wonderland has magnificent LED lights that bring sculptures, frozen thrones, ice-carved tunnels, chilly chutes and fountains come to life. Plus, horse-drawn sleigh rides, winter characters and more can also be found. Make sure to purchase your tickets at icecastles.com.
Lightfield at Cathedral Square
520 E. Wells, (414) 257-7275
milwaukeedowntown.com
[Read more]
Set the mood with Lightfield by HYBYCOZO at Cathedral Square Park. Take an evening stroll through the gleaming park and immerse yourself in the art of the large multicolored display of geometric lights lining the path and hanging from the trees. Plus you can find an ice bar, DJ, s'mores and more.
Slice of Ice at Red Arrow Park
920 N. Water St., (414) 289-8791
county.milwaukee.gov
[Read more]
Spin your date around the ice rink at night at Red Arrow Park, as you fall in love this Milwaukee winter. (Just make sure you don't also fall on the ice.) Imagine a picture-perfect night surrounded by gleaming lights, music, the Downtown skyline and hand-holding while you skate in the shadow of City Hall. Make sure to take advantage of the on-site Starbucks "warming house" next to the rink where you can grab a warm cup of hot chocolate or coffee by the fireplace to complete this romantic experience.
Markets
Milwaukee Public Market
400 N. Water St., (414) 336-1111
milwaukeepublicmarket.org
[Read more]
Casual date night? Go to Milwaukee's most unique Downtown food destination. Spend your time at the market how you want: choose one of the spot's nearly endless options or try a bit of everything. Independent merchants bring you fresh ingredients, high-quality artisan and ethnic products, and a wonderful environment that brings a gathering place right to the heart of Downtown. Plus, there's now a tiny ice rink too!
3rd Street Market Hall
275 W. Wisconsin Ave. Suite 100, (414) 249-5062
3rdstmarkethall.com
[Read more]
Want options? Check out 3rd Street Market Hall where there are more than ten food vendors, fun free games to play and picture-perfect decor that's worth posting on your socials. Mix and match from unique and diverse dining options for a true food hall-style dating experience.
Movies, music and shows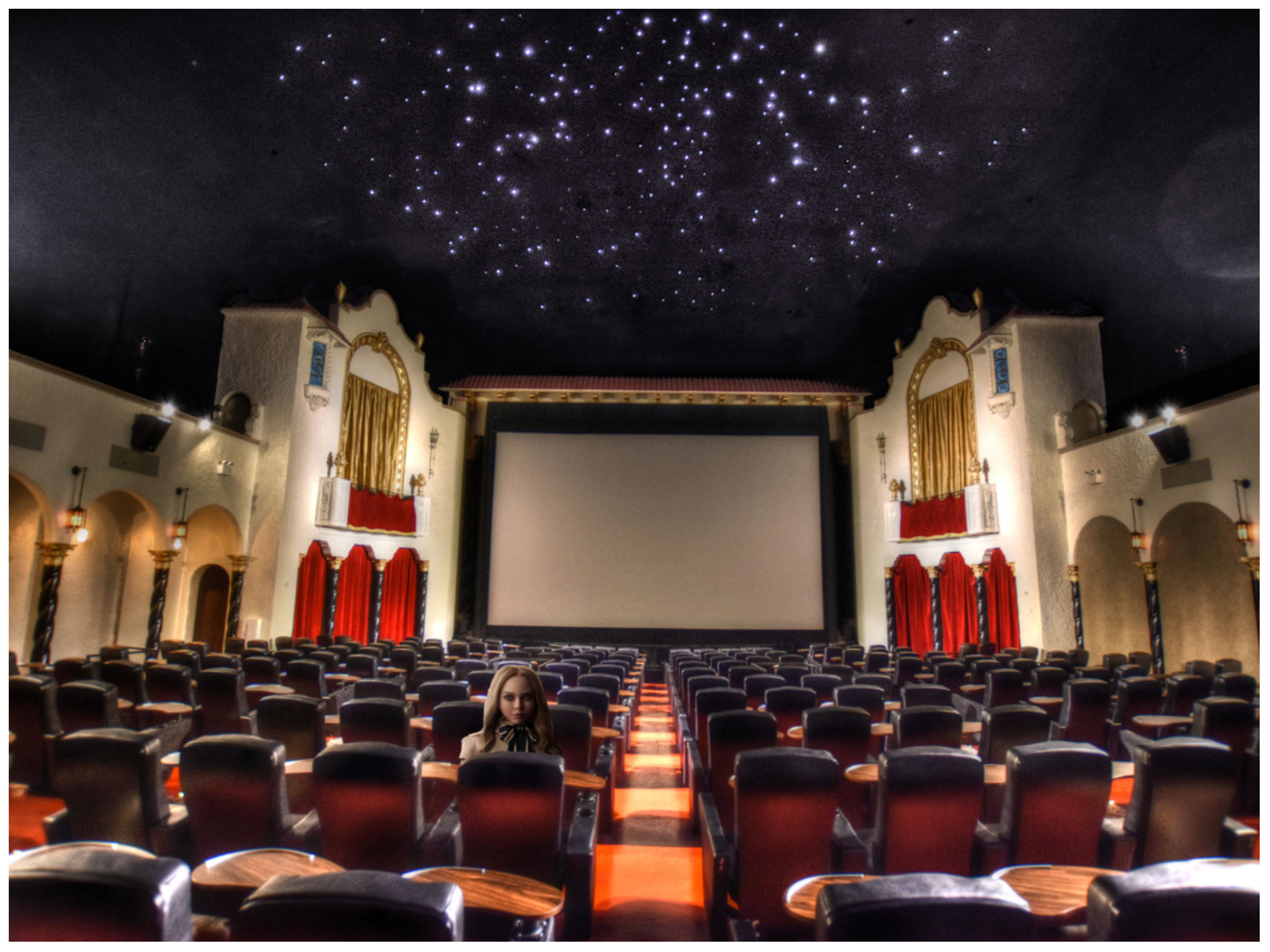 Avalon Atmospheric Theater
2473 S. Kinnickinnic Ave., (414) 539-6678
avalonmke.com
[Read more]
It's date night and you're looking for something casual. So turn off Netflix, turn on your car and head to the Avalon for a movie. This small Bay View theater makes a huge statement with a star-studded atmospheric ceiling that gives you that "wow" factor before the featured presentation even begins. Grab something delicious from the Avalon menu and enjoy movie night with your date this winter.
Bradley Symphony Center
212 W. Wisconsin Ave., (414) 291-6010
avalonmke.com
[Read more]
Enjoy an intimate night surrounded by the sound of elegant music from the Milwaukee Symphony Orchestra in its gorgeously renovated new space. Plan your visit and experience a luxurious evening with drinks and dining at Resonance Food Co. before your memorable concert experience.
Marcus Performing Arts Center
2000 W. Wisconsin Ave., (414) 273-7121
marcuscenter.org
[Read more]
Add more spice to your evening and experience the many shows appearing at the Marcus Performing Arts Center this winter. Whether you like musicals like "Legally Blonde" and "Hairspray," or you want to meet a lost giant like the Spinosaurus, this is the place for you for some of the stage's most spectacular shows.
The Oriental Theatre
2230 N. Farwell Ave., (414) 276-5140
mkefilm.org/oriental-theatre
[Read more]
Almost a century old, this East Side staple is still a marvel – and that's before the lights go down and the movie starts. The timeless movie palace makes for a dazzling date night spot – then after your movie, pop right behind the theater for a walk through Black Cat Alley and a cozy post-film drink at Shanghai.
Museums and tours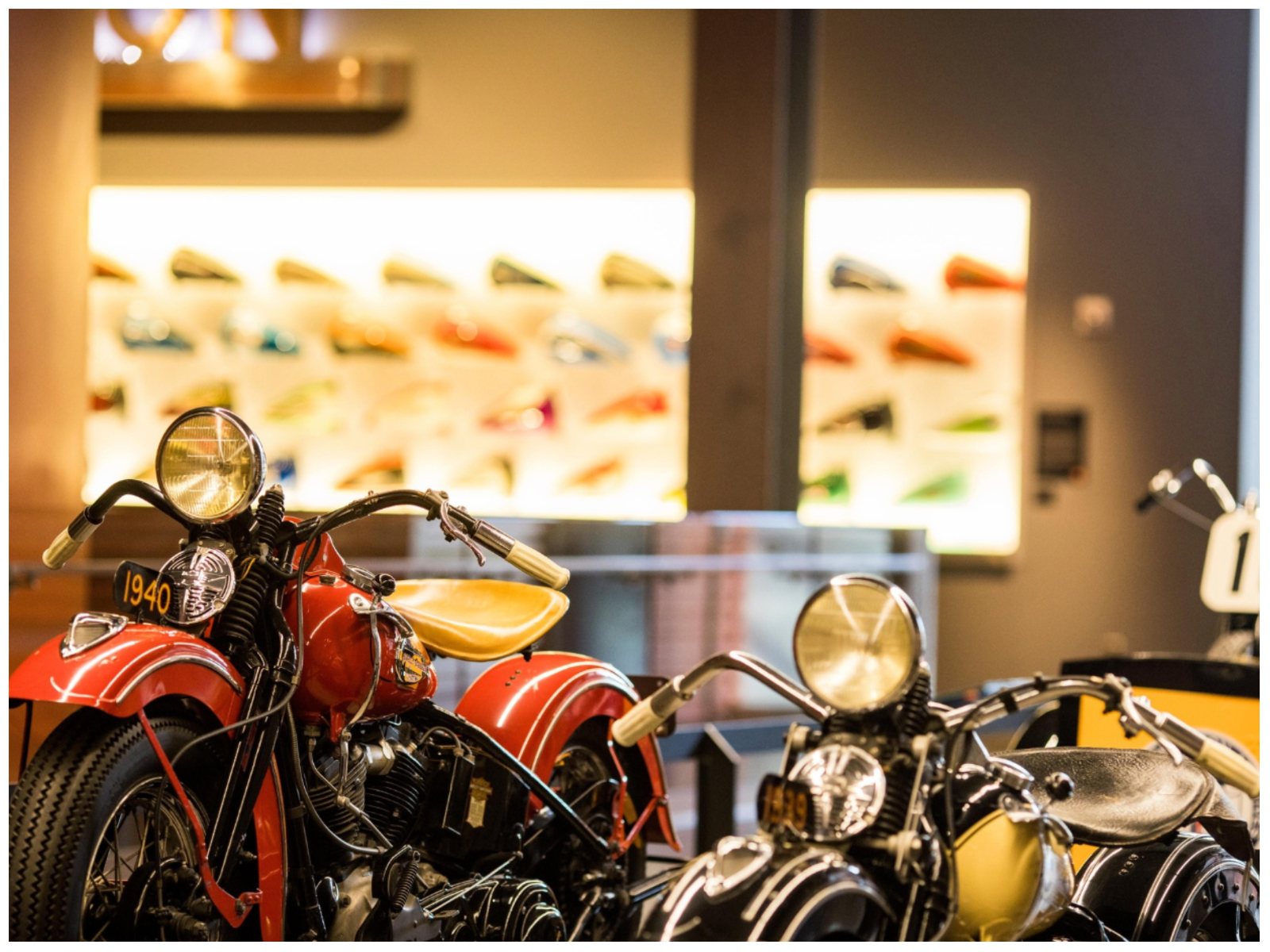 Harley Davidson Museum
400 W. Canal St., (414) 287-2789
harley-davidson.com
[Read more]
Revving up romance? Plan your next date at the Harley Davidson Museum where you and your partner can experience and enjoy guided or audio tours. Explore over 100 years of Harley history that goes beyond the open road.
Milwaukee Art Museum
700 N. Art Museum Dr., (414) 224-3200
mam.org
[Read more]
Love is a work of art and so is the Milwaukee Art Museum. Filled with beauty inside and out, peruse our lakefront's gorgeous building and enjoy the magnificent exhibits of nearly 25,000 works of art while you paint the perfect date.
Milwaukee Public Museum
800 W. Wells St., (414) 278-2728
mpm.edu
[Read more]
Love and learning go hand-in-hand. Buy your tickets and learn about each special and permanent exhibit that will leave you filled with wonder, excitement and knowledge. Stroll through everything from the live butterfly exhibit to the living ocean exhibit and Streets of Old Milwaukee (while you still can).
The Pabst Mansion
2000 W. Wisconsin Ave., (414) 931-0808
pabstmansion.com
[Read more]
The beginning of any romantic story begins at the grand Flemish Renaissance Revival-styled home formally known as the Pabst Mansion. Take the 60-minute guided tour or self-guided tour through the Pabst family home. You'll find yourself immersed in the history of the Pabst pioneer brewing family and five archbishops who once called this mansion home. Look at this early chapter in Milwaukee history while you write a lovely new chapter in your own.
Courtney Bondar is an adventurous and determined Multimedia Journalist at OnMilwaukee - you'll see her all over Milwaukee and posting about it to her Instagram stories. She grew up in Greendale, WI - she's excited to attend events, try new places and experience Milwaukee to the fullest. She loves the summer and fall months in Milwaukee - it's the best time of the year. Courtney writes passionately about anything and everything, specifically about dating culture and cocktails. After spending a year as an intern and receiving her hard-earned diploma - she continues her journey here at OnMilwaukee as our first full-time multimedia journalist.