Those who, like me, choose not to drink, for whatever reason, might feel uncomfortable or quickly decline an invitation to grab a drink and hang out at Central Standard, thinking the distillery only serves spirits, cocktails and some selected drafts while the non-alcoholic options would be limited to water, seltzer and maybe a soft drink.
But I'm happy to announce that Central Standard literally raises the standard, yours and mine, by making sure everyone feels included.
"We feel that offering mocktails creates a more inclusive environment," said Evan Hughes, co-owner of Central Standard Craft Distillery. "Let's face it: Not everyone drinks, whether for religious reasons, personal reasons or simply just don't like the taste. Having mocktails available communicates to our guests that their experience is important to us."
The Summertime Spritzer and Rosemary Smash are two mocktails that embody the passion and energy of Milwaukee summertime – each selling for just $3.
The Summertime Spritzer mirrors its sister Keira Cocktail. A handful of patrons marveled about the presentation, and when I let them take a sip, they could not believe it was a mocktail. Meanwhile, smash drinks are made for warm weather enjoyment and the Rosemary Smash lives up to that standard as an enlivening pleaser. However, this mocktail can – and should – be ordered throughout fall, winter and spring, too.
As for the Where's the Whiskey, if you are or were a dark liquor drinker, I definitely recommend this mocktail or if you have ever watched the show "Mad Men," because you will definitely feel the aura of being "cool" when drinking it. This mocktail sets the standard – and can and should be enjoyed year-round. A few of my friends tasted it and spoke glowingly of it. As a bonus, this mocktail sells for just $4.
And here's a fun fact: The simple syrups and mixes used in each drink were homemade by Central Standard, embodying its mantra of making the best drinks while utilizing Wisconsin ingredients.
General manager Rahn Harper agreed that he is seeing more and more Milwaukeeans seeking out crafted mocktails.
"There is definitely a demand for mocktails that are unique and not super sugary, so it allows my team and I to raise our standards while raising your standard," Rahn added.
Summertime Spritzer: Lemon, Blueberry Central Standard Simple Syrup, splash of house sour mix and Two Brothers tonic water along lemon rind garnish in a seasonal glass.

Rosemary Smash: Lime, grapefruit juice, rosemary Central Standard simple syrup and Two Brothers tonic water served in a rox glass.

Where's the Whiskey: Basil Central Standard simple syrup, house sour mix, and ginger beer float along with a lime and orange rind garnish served in a rox glass.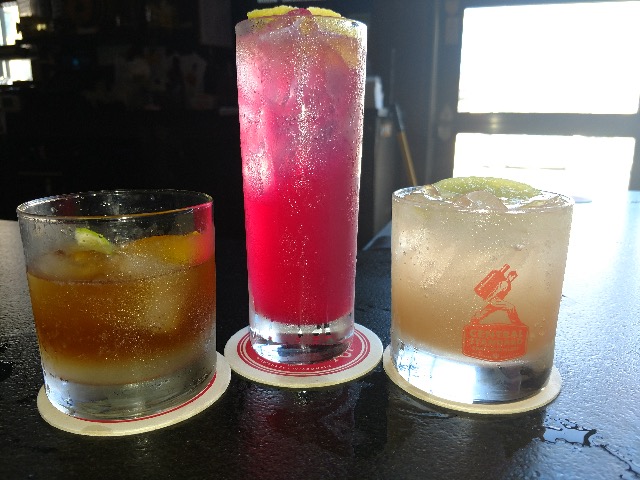 Central Standard Craft Distillery continues to change Milwaukee's narrative and preconceived notions as it continues to re-energize Walker's Point by embracing inclusion and genuinely making sure everyone feels a part of its experience – especially through its refreshing mocktails.