"Bar Month" at OnMilwaukee is back! For the entire month of March, we're serving up fun articles on bars, clubs and beverages – including guides, the latest trends, bar reviews, the results of our Best of Bars poll and more. Follow along with the #DrinkOnMke hashtag too. Grab a designated driver and dive in!
This week, fellow mocktail explorers Shary Tran, Yollande Deacon, Yomarie Castellano and I explored Amilinda where we ventured to Portugal and Spain right here in Milwaukee – with the help of the restaurant's seasonal mocktails, inspired by Gregory Leon and Orry Leon's passion and love of for the two countries.
"We felt the need to create an interesting mix of mocktails due to an increased demand," said Orry Leon, general manager at Amilinda. "Whether it be pregnancy, dry January or new healthier choices, the need is on the rise. And we wanted to create a list of mocktails that were sippable to keep pace with those drinking alcoholic beverages. Too often I find mocktails sweet or very heavy on the citrus, creating a beverage that is consumed quickly."
Amilinda mocktails typify workmanship as the Downtown hotspot has embraced the challenge of creating beverages that mimic their alcoholic siblings – all while selling under $8.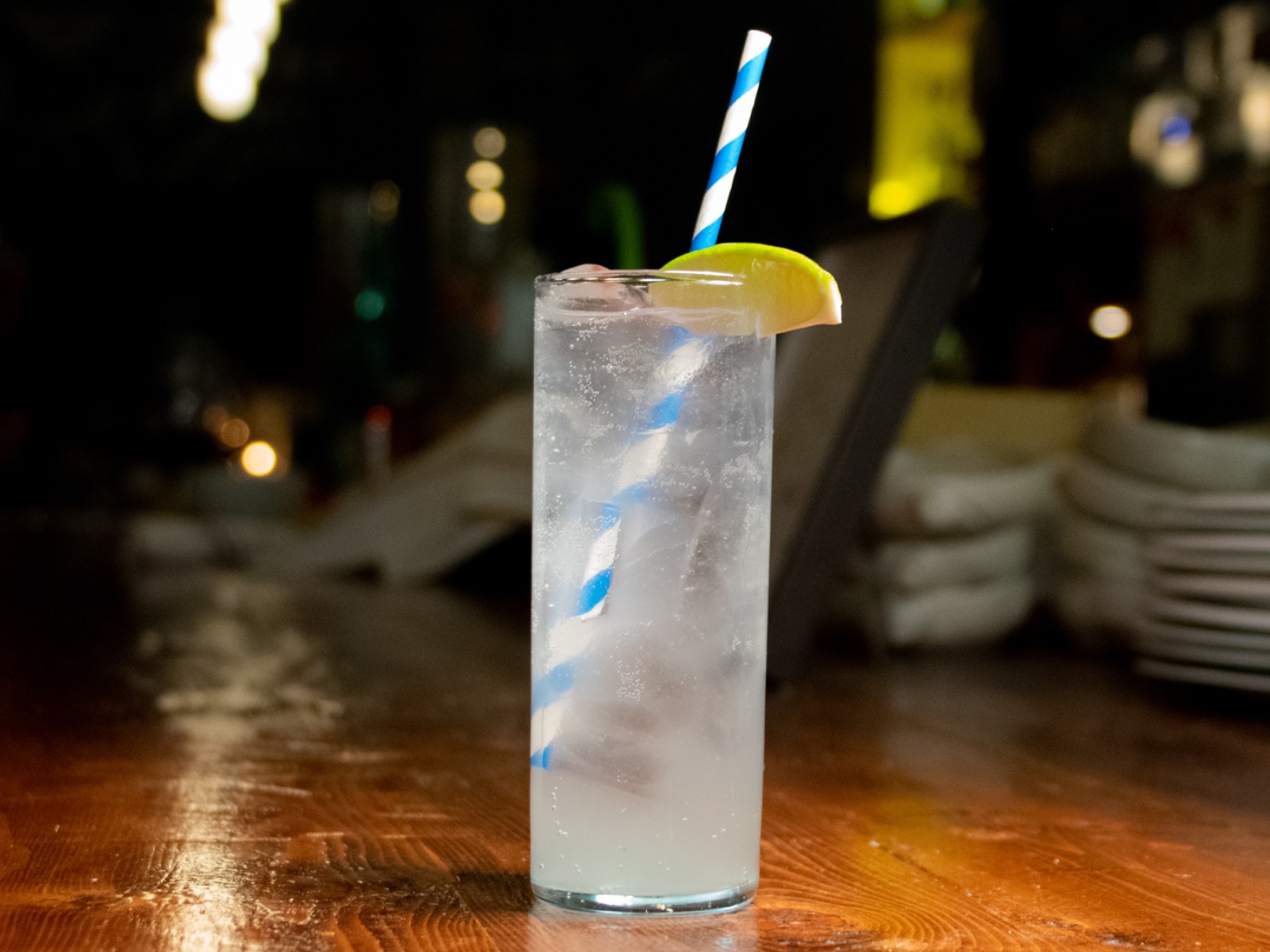 A Midsummer's Dream is a beautifully simple beverage that reminds us of the Milwaukee summer coming up less than six months away.
The Barcelona Burro – named after the burros that Gregory and Orry befriended at a vineyard in Barcelona – is refreshing with a kick of ginger. It's one of Amilinda's best-selling mocktails – and it comes with a great story, so be sure to ask them for more about the inspiration and the burros when you go.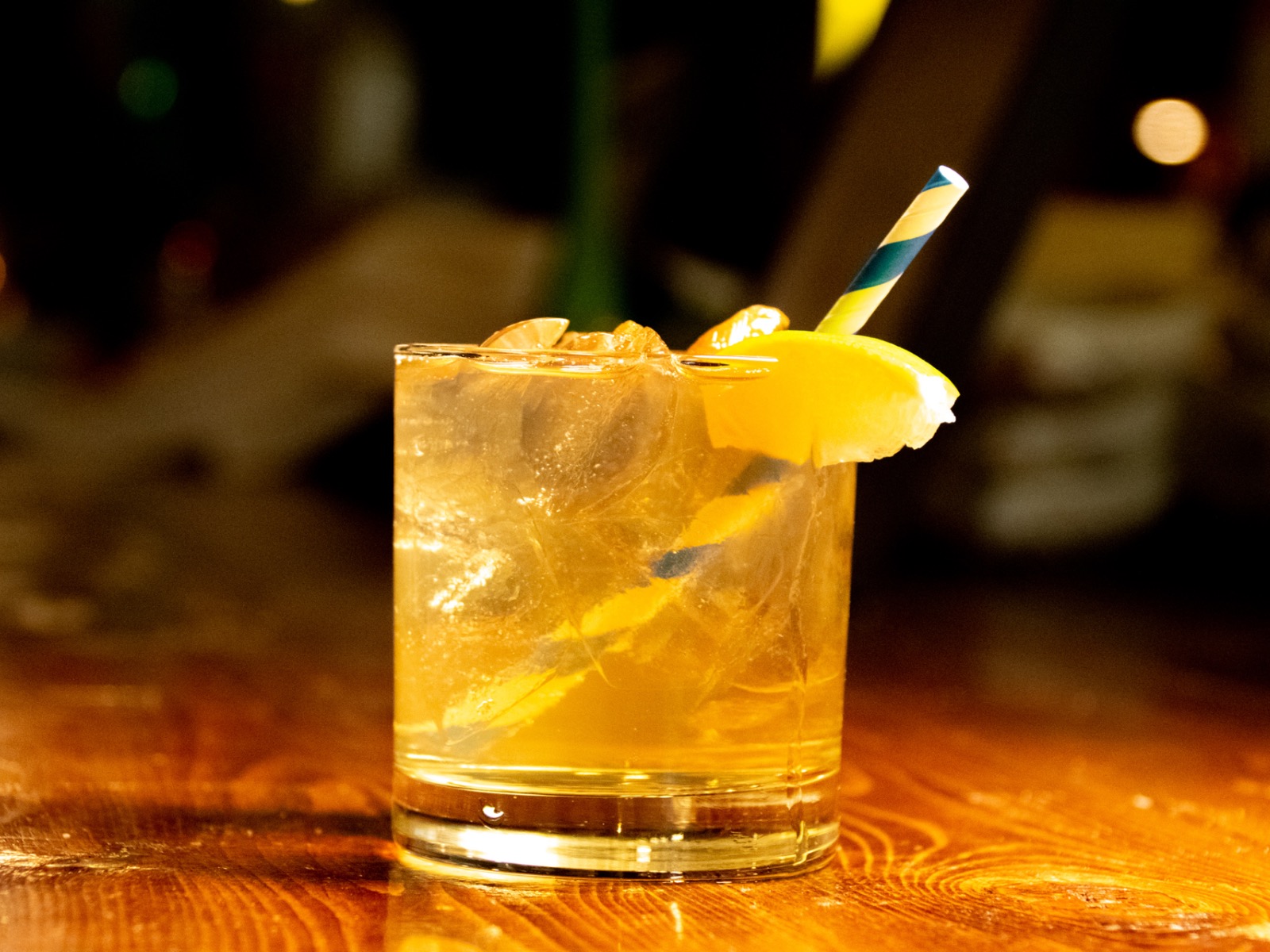 The G&T Hold the Gin will open your senses as it takes you on a sensory journey into a earthy, evergreen woods complete with a robust nature and botanical smell. It captivates your senses with the warm feeling of Christmas – but it tastes like spring.
The New Year Fashion has smoky taste that mirrors an Old Fashioned. With orange, cherry and whiskey tea, this was Yomarie's favorite mocktail – and it feels like the New Year's mentality of "new year, new me." Fun fact: whiskey tea is a combination of ingredients that help mimic the flavor and density of whiskey – not the easiest process to come up with, according to Orry. "It's hard to impress someone that normally drinks whiskey and is just taking a break from booze for the evening," he explained. "They're the most critical of the whiskey alternative over those that don't drink for the most part."
The River of Denial is the perfect detox beverage because, as Yollande noted, "it's like a piece of earth in your mouth ... it reminds you of being in Alice's Garden." River of Denial is one of Amilinda's top mocktails sellers, and one of the main reasons is because it's essentially a health-focused, savory Bloody Mary but lighter. As Shary shared, "It's a tomato vesper." River of Denial pairs well with Amilinda's monkfish.
The Whiskeyless Sour mirrors a whiskey sour – but, of course, without the whiskey. It's fresh and clean, with two tones of citrus that make your mouth water.
A Midsummer Dream: Lime, cucumber, mint and seltzer ($4)

Barcelona Burro: Ginger, seltzer and lime ($4)

G&T Hold the Gin: Botanical tea, Mediterranean pine and tonic ($8)

New Year Fashion: Orange, cherry, Whiskey tea and Sprite ($8)

The River of Denial: Olive, lime, vanilla bell pepper and thyme ($7)

Whiskeyless Sour: Whiskey tea, lemon and simple syrup ($8)
Take an inspired adventure to Portugal and Spain without leaving Downtown Milwaukee with Amilinda – and be transported to the Iberian peninsula with their divine food and certainly through their mocktails.