One of my favorite burger spots in the the Milwaukee area is Merriment Social. The vibe is inviting, the customer service is always on point and the food is divine – especially its burgers and Brussels sprouts, which in my opinion are the best sprouts in the area.
But did you know that Merriment Social has three refreshing signature mocktails on its menu? And that they were one of the first Greater Milwaukee establishments that created a dedicated mocktail list?
"Mocktails are great for anyone who doesn't want to drink alcohol, but what also brings me joy is seeing patrons light up when they get a well-made drink with a nice garnish instead of another boring Shirley Temple," said Joe Lowery, beverage director at Merriment Social. "Being able to foster that sense of inclusion is a really wonderful feeling."
The Amazebasil, How the West Was Won and You Deserve It are three mocktails that may look the same at first glance, but trust me, each one – selling for just $5 – has a dignified taste that pairs great with your meal or just a social outing.
Merriment's most popular one is the Amazebasil, which features fresh basil muddled and mixed with a housemade blackberry syrup and fresh lemon juice. It's definitely my favorite; it paired so nicely with my meal plus it was bright, verdant and perfect on a hot summer day.
How The West Was Won – which features housemade pomegranate grenadine, fresh lime juice, chipotle chile and tajiín, a Mexican chile lime salt – has a little kick and a little smokiness, but it's still extremely refreshing. My friend, trying his first mocktail, was blown away by it and could not believe it was a mocktail.
You Deserve It, which combines housemade strawberry and blueberry syrup, lemon juice and mint, was the favorite of another friend, adding how it would be the perfect drink for gatherings.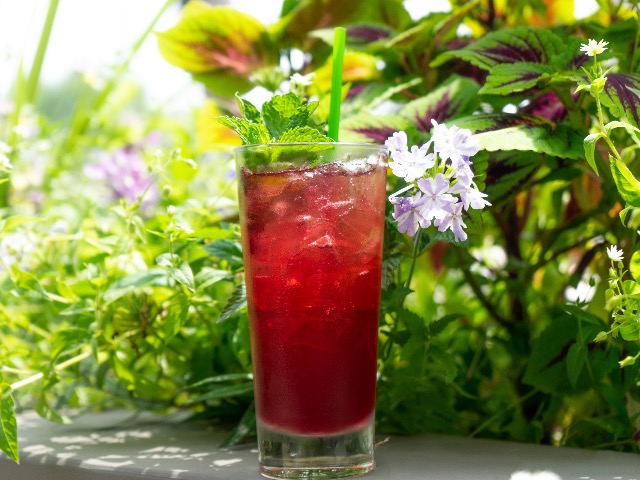 Amazebasil: Housemade Blackberry syrup, muddled basil and lemon juice
How the West Was Won: Housemade pomegranate grenadine, fresh lime juice, chipotle chile and Tajín (Mexican chile lime salt)
You Deserve It: Housemade strawberry and blueberry syrup, lemon juice, and mint
Although Merriment Social is known for its delicious burgers, shakes, fried chicken and Brussels sprouts, order a mocktail the next time you visit. You might just have a new favorite beverage as it continues to stay committed to exceeding guests' expectations through its mocktail menu. Some might say that Merriment helped start the mocktail movement in Milwaukee three years ago – and I would have to agree.