It's time for Dining Month, presented by Deer District and its spooky Halloween-themed alter ego, Fear District. Throughout the month of October, we'll be serving up fun and fascinating content about all things food. The signature dish, however, is our 2019 Best of Dining poll, with winners getting dished out all month long. Get hungry, Milwaukee!
Are you looking for a Milwaukee restaurant and bar that provides comforting hospitality and affordable innovative food and drinks while being committed to giving back to the community? If so, Public Table in West Allis is the next destination you need to check out. The passion of the owners, management team and staff, committed to creating a culture at Public Table that will transform the culture of the community, make it into a destination – not to mention their mocktails.
Public Table came highly recommended by Visit Milwaukee, and I now know why: Their mocktails are another great option in the growing mocktail movement throughout the city.
"Since August 2018, our commitment continues to be to provide a memorable experience for all while ensuring everyone feels included. Our mocktails are just a small example of this commitment, and they have been well received by the community," said John Clark, Operations Partner of Public Table.
Public Table's mocktails are reinvigorating, light, fresh and affordable, each selling for just $4.
The Blackberry Smash is berry-licious, mirroring a Henry's or a White Claw without the alcohol. It's refreshing and light – and it pairs perfectly with Public Table's duck flatbread.
As you might guess from its name, the Big Chaibowski mirrors a White Russian in honor of the famous cult classic. It's the perfect drink, soothing your soul with a balanced and smooth taste with a hint of spice. It pairs well with Public Table's Not Your Mamma's Pudding.
The Moch Chocolate pairs well with the Public Table's Sunday brunch – or serves as the ideal dessert drink after you devour dinner. Public Table's On Tap Nitro Coffee is rich with flavor and creates a full flavor experience while the caffeine will give you that extra boost of energy to keep you going throughout the day.
The Pina Mocklatta is dairy free, festive and tastes like you are reliving a warm summer day at Bradford Beach, the Milwaukee River, Summerfest or one of the city's numerous festivals. The ingredient that sets this apart from another pina colada mocktail is Zwitchel, a flavorful and hydrating Wisconsin-infused 18th century beverage enhancer owned and created by a Wisconsin veteran. This drink pairs nicely with Public Table's chicken curry sliders.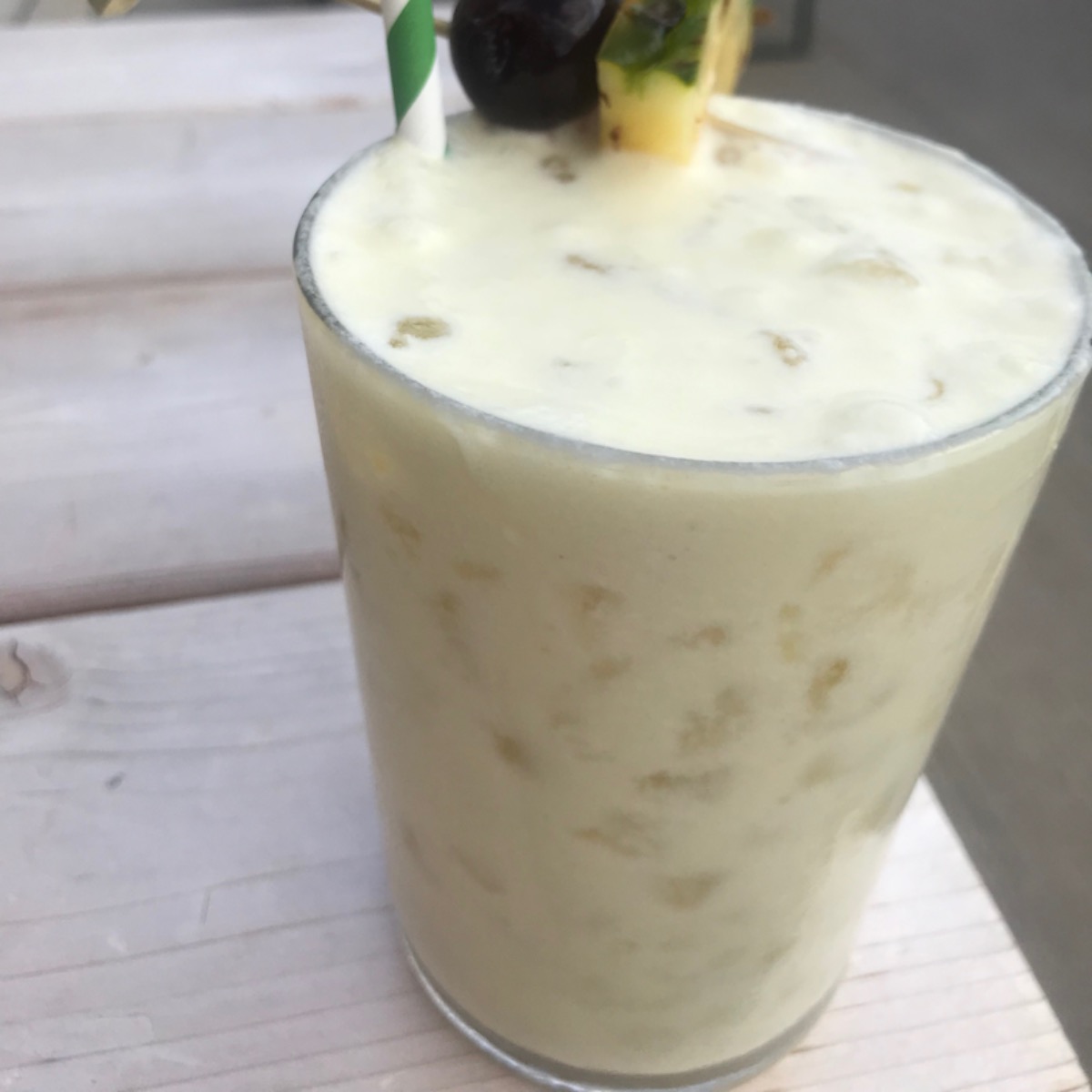 The Public Palmer is Public Table's most popular mocktail, serving up the perfect combination of lemonade and ice tea. It pairs well with Public Table's grassfed beef sliders.
The Rasberry Cosmo is all about elegance, fashion and simplicity. The drink is an elevated mocktail with an extra kick of Rishi Rasberry tea. It tastes like a rasberry sorbet without being too sweet, pairing well with Public Table's Power Salad.
Big Chaibowski: Dark Chocolate Nutella, Instant coffee, Rishi Chai and Almond Milk
Black Berry Smash: BlackBerry's Seltzer, Organic Simple Syrup-Housemade, Lemon Juice Edlerberry and Flower Tonic
Moch Chocolate Iced Coffee: Pilcrow Nitro Cold Brew, Burnt Orange Organic Simple Syrup-Housemade, Almond Milk and Almond Cream
Pina Mocklatta: Organic Coconut Cream, Almond Milk and Zwitchel
Public Palmer: Fresh Squeezed OJ, Rishi Tea Raspberry, Blueberry and Hibiscus
Raspberry Cosmo: Rishi Hibiscus Tea, Fresh Mint, Fresh Orange, Fresh Lemon, Fresh Ginger and Seltzer
"We're innovators that love all, serve all" is the mission of Public Table in West Allis, and it is becoming the gateway of National Avenue for West Allis and Downtown Milwaukee thanks to their commitment to setting a new standard for service and hospitality while sharing affordable locally-traced food throughout the community.