Have you ventured to Punch Bowl Social in the Deer District yet? If not, go immediately after reading this article because it's another Milwaukee destination that is committed to inclusivity.
Punch Bowl Social has been nicknamed an "adult playground" – and after heading over, I totally understand where that comes from. From the interactive activities, quirky details throughout the bar, delicious "scratch-kitchen" food options and refreshing drinks, Punch Bowl Social is a place for everyone.
What drew me to Punch Bowl Social were the refreshing mocktails because they offer 11 non-alcoholic refreshing options, ranging from $3.50 to $7 – and that does not even include the normal options such as soda, water, seltzer, juices, etc.
"We want to extend our craft beverage experience to non-drinkers or those who are choosing not to drink that night," said Robert Thompson, founder and CEO of Punch Bowl Social. "We like to call our drinks 'Built and Mixed Without.' This way no one feels like they're missing out on all the fun!"
The Almond Joy Milkshake is light and playful. If you like the candy bar, you will be in heaven. Plus, this is the perfect drink after devouring some delicious food or if you are seeking that perfect drink that will cool you down.
The Chef's Cup is already a fan favorite because of the invigorating flavors. It mirrors an Arnold Palmer but with a bonus cucumber flavor. Fun fact: The Chef's Cup was created by Punch Bowl Social's first culinary director, who helped himself to their garnishes in a cup while pouring soda over them. It is a perfect example of "Built and Mixed Without Options." It's like a mad scientist created this wonderful drink because it is light, refreshing and doesn't seem like you are drinking any calories at all.
Inspired by Thompson, the Cilantro Fizz is among Punch Bowl Social's most popular mocktails. It was created by accident as the Punch Bowl Social team were playing around with flavors and ended up with something refreshing. The Cilantro Fizz is light but has a playful bite to it that'll take you outside of your typical drink palate.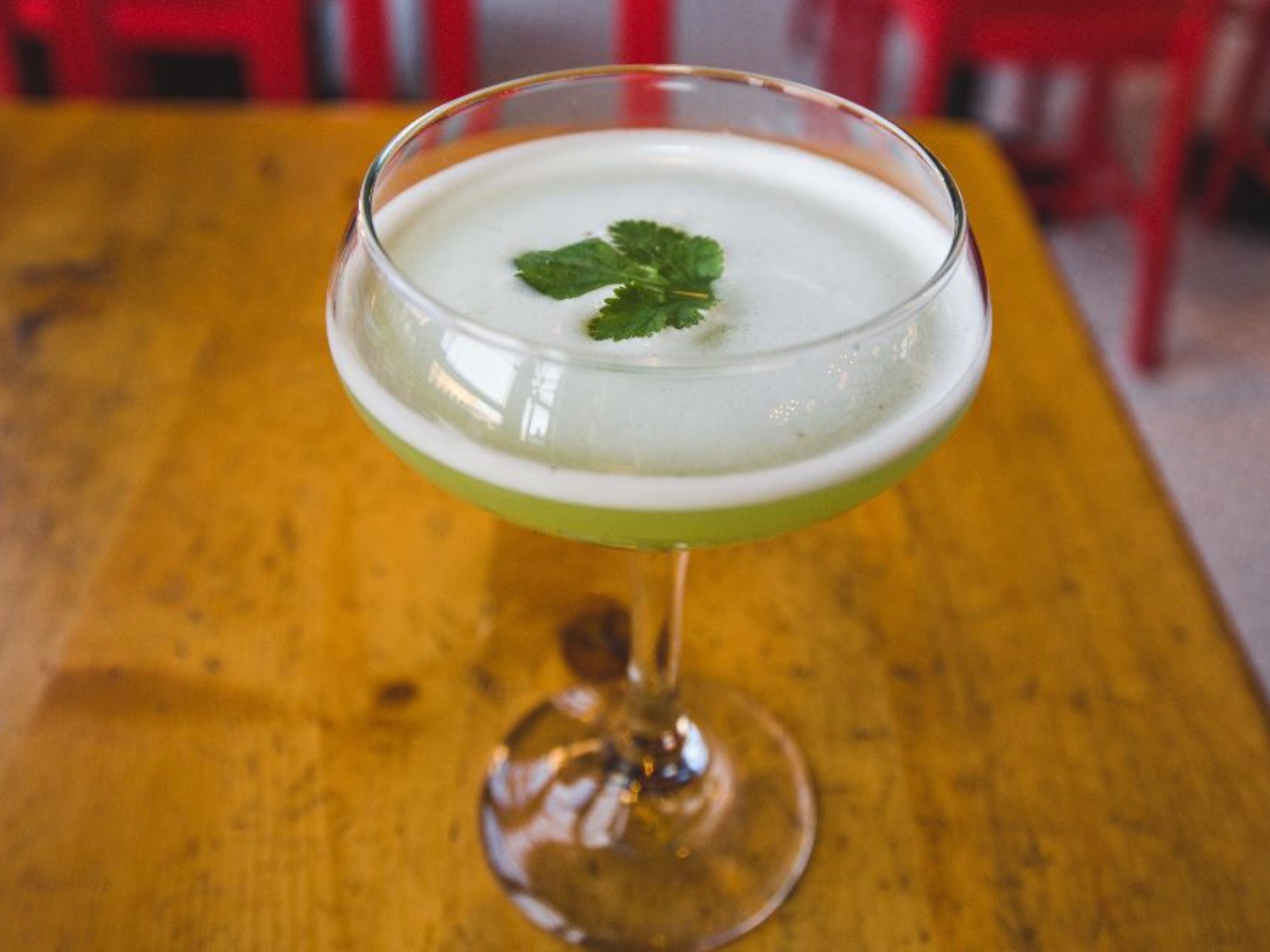 The Jalapeño Cucumber Limeade serves up fresh floral flavors with a punch to it. This drink is perfect if you want a less tart beverage that's not overpowering.
Meanwhile, the Matcha Tea Lemonade mirrors a sport tea with an extra kicker that will help you get re-energized for more games at Punch Bowl Social. It is not overly sweet or sugary – plus, if you are seeking a healthy drink without many calories, this is would be a great one for you.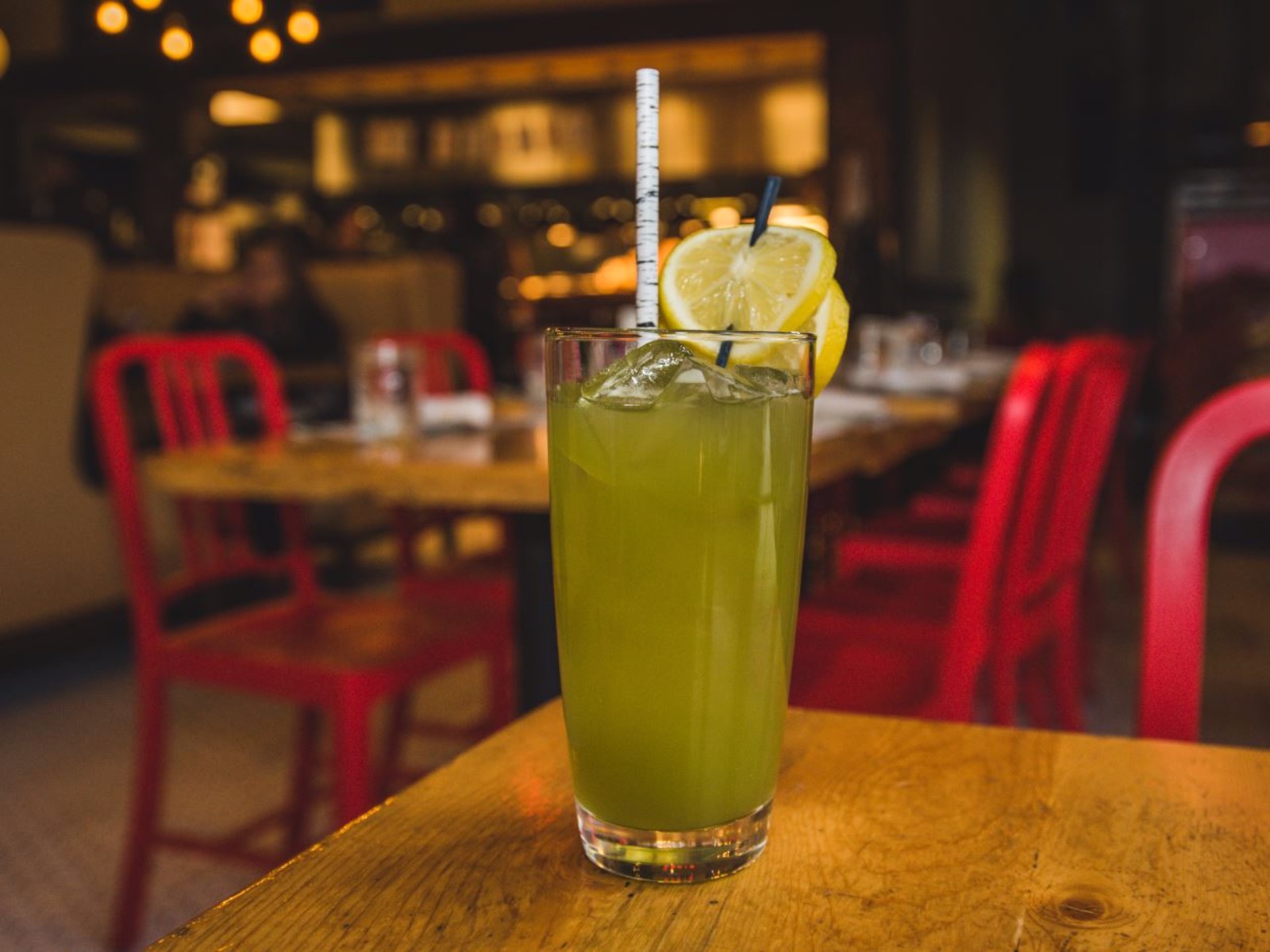 Almond Joy Milkshake: Chocolate milkshake, coconut, cream, almonds, shaved coconut and whipped cream
Chef's Cup: Muddled cucumber and lemon, house-made cardamom syrup, currants and sparkling water
Cilantro Fizz: Fresh cilantro, house-made jalapeño and cucumber syrup, fresh lime juice and Aquafaba (chickpea juice)
Jalapeño Cucumber Limeade: House-made jalapeño cucumber syrup, fresh lime juice and sparkling water with a rim of cayenne pepper
Matcha Tea Lemonade: House-made matcha tea syrup, fresh lemon juice and water
"We build and mix our non-alcoholic drinks with fresh ingredients and craft bartending techniques so they're delicious, exciting, and balanced," said Chris Hopkins, general manager of Punch Bowl Social Milwaukee. "We don't simply remove the booze from an existing classic but begin the process with the intention of building something that gives the craft cocktail experience without alcohol."
The next time you are in Deer District and in search of some refreshing drinks, check out Punch Bowl Social – not only for the interactive activities and delicious food, but for their "Built and Mixed Without" mocktails. Punch Bowl Social's commitment to ensuring everyone feels included – especially with their drink selection – is a non-alcoholic drinker's paradise, especially if he or she wants to be a part of the growing Deer District culture and community.