What restaurant has your favorite view of Milwaukee? For me, View MKE in Brewers Hill has one of the most breathtaking views of our city.
But besides the views, the ambiance and the welcoming neighborhood environment instantly helps create a memorable experience at View MKE, which prides itself on creating a welcoming environment that will bring people together to enjoy the neighborhood.
A few weeks ago, several friends sent pictures and messages informing me that I needed to check out its refreshing seasonal mocktails – and I am thankful for their recommendations because these mocktails are truly progressive, correlating with View MKE's mantra of farm-to-table fresh ingredients.
"We want to offer something to everyone, so they don't feel excluded," said bar manager Kerryann Egan. "We believe in ensuring everyone feels special. Plus, we want everyone to be a part of the experience and feel engaged while putting away phones and just focusing on the experience."
With that in mind, View MKE features three seasonal mocktails, and my taste palate was blown away sitting with Kerryann as she shared with me the thought process of creating A Peachy Mule, Pineapple Mojito and Sparkling Lavender Lemonade – each selling for $5.
"We offer mocktails for several reasons. First, they taste great and are very refreshing. Plus Kerryann has created mocktails crafted for everyone as we utilize farm-to-table fresh ingredients," said general manager Andy Ruggeri.
A Peachy Mule is a spin on a Moscow Mule – and it's already changed my view on Moscow Mules. The peach puree is the star in this mocktail, making you instantly crave peach cobbler. It pairs well with View MKE's meat and cheese boards, as well as its fish specials.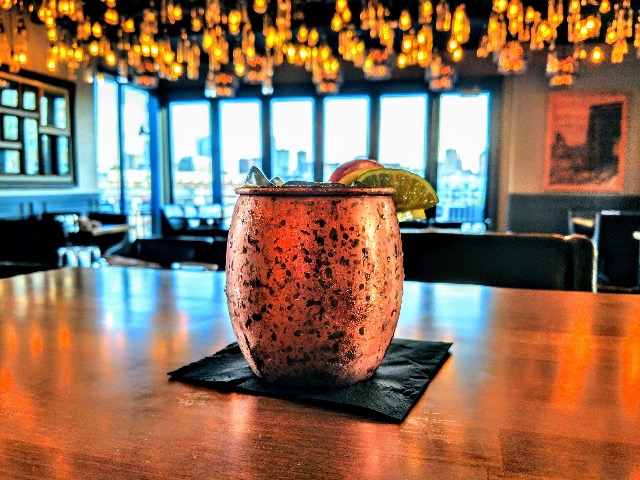 Pineapple Mojito reminds me of the beautiful views and ambience of View MKE: It's sweet, flavorful and refreshing, minty awesomeness that pairs perfectly with View MKE's margarita pizza or short ribs.
Sparkling Lavender Lemonade sets itself apart from other similar mocktails thanks to its flavors: light, floral and refreshing without being overpowering, pairing well with View MKE's chicken and dumplings and scallops. Plus it's healthy for you! Just hearing how Kerryann came up with the concept for this mocktail was truly a treat in itself.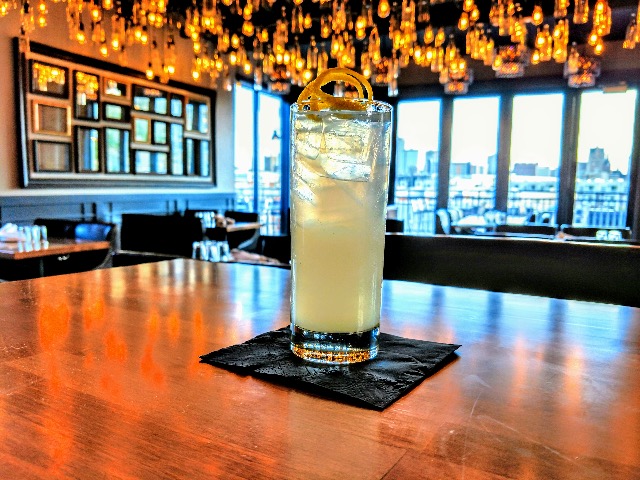 A Peachy Mule: Peach puree, lime juice and ginger beer, garnished with citrus slices

Pineapple Mojito: Muddles mint leaves, pineapple juice, lime juice, press, and garnished with fresh mint and lime

Sparkling Lavender Lemonade: Lavender-infused in-house simple syrup, lemon juice and seltzer, garnished with lemon wheel
I love how View MKE honors Milwaukee's lifestyle view of community, family and the support of local business with shared plates and refreshing drinks – which include mocktails created with love and pride for us to savor gathered around the table. The moment I entered View MKE, I was warmly welcomed, and the fact that they are committed to changing its mocktails to pair with its delicious dishes shows that the restaurant is committed to being forward-thinking.
The next time you are looking for a delicious brunch or small plate destination, check out this neighborhood restaurant that embodies diversity, culture and a progressive mentality.