We've all become massive movie and TV fans this year thanks to the pandemic keeping us inside. So why not give gifts that enable these fandoms – whether newfound or longheld, big screen or small – this holiday season? Here are several gift ideas – a majority either created by or available at local Milwaukee organizations, artists and businesses – that'll bring some Hollywood to your holiday gift-giving proceedings this year.
Pabst Theater Group poster
Pabst Theater Group website: $10-30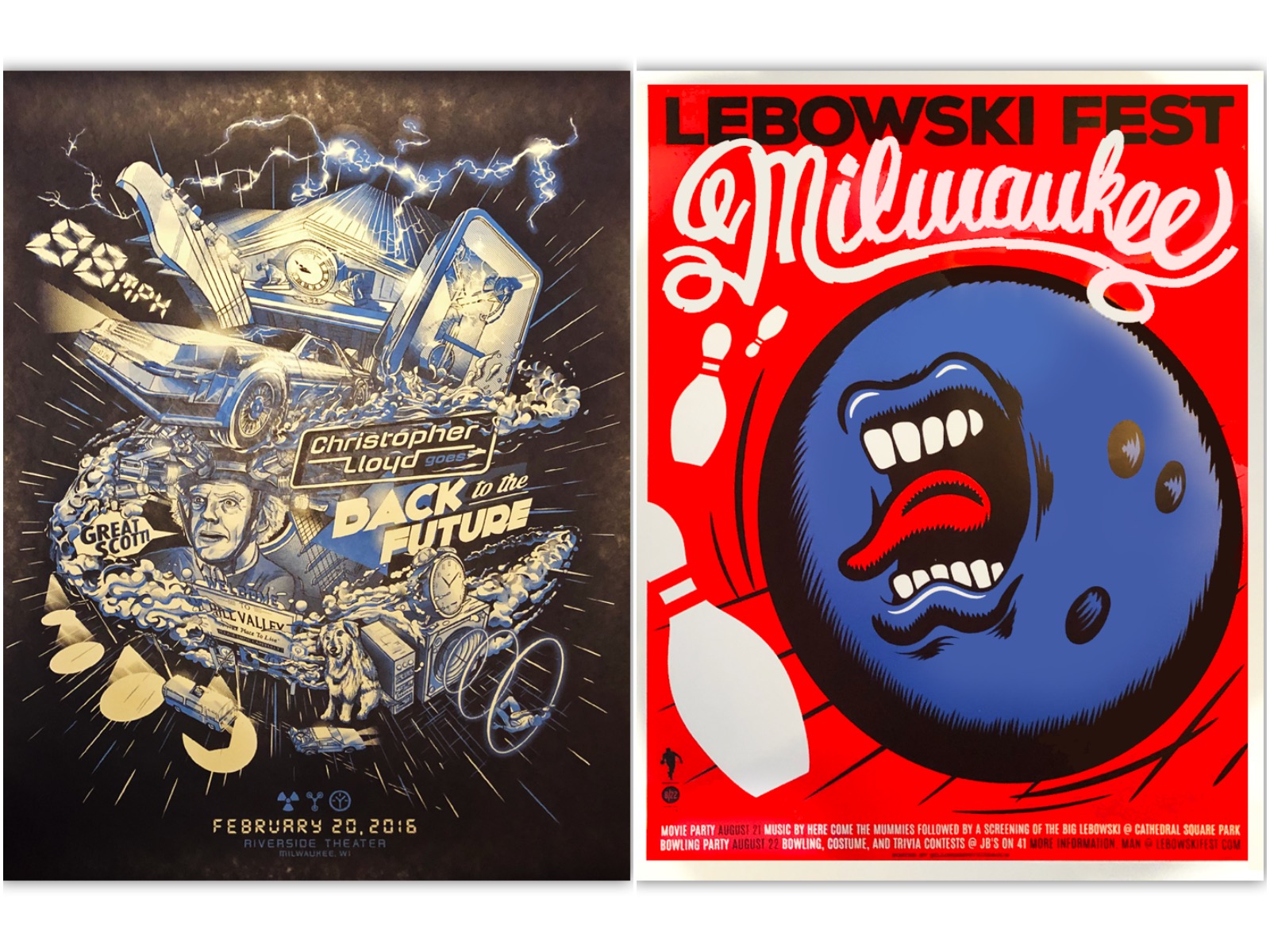 The Pabst Theater Group's stage may be quiet this year thanks to the pandemic, but their digital gift shop is raucous with cool items – including these two movie-themed posters from past spotlight events like Christopher Lloyd's "Back to the Future" visit or Lebowski Fest. Help make sure these kind of events still exist in the future while also giving awesome art that'll have the recipient exclaiming, "Great Scott!" this Christmas.
Big screen books
Boswell Book Company: $78.75 and $30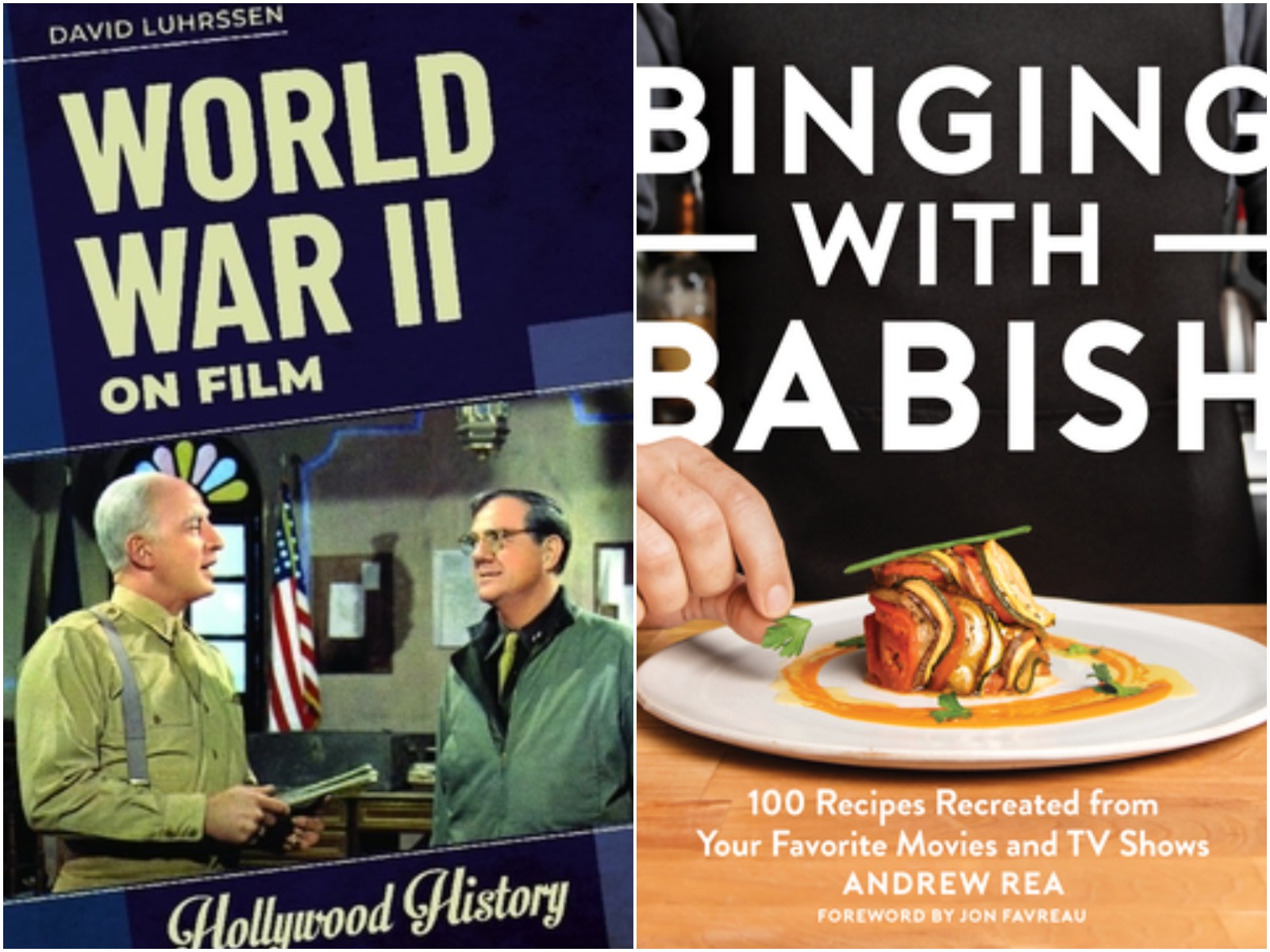 Become a well-read – and well-fed – cinephile with these two books, now available at independent booksellers like Boswell Books. Written by terrific Milwaukee critic David Luhrssen, "World War II on Film" chronicles the fact and fiction of the conflict on screen – and what the changes or stories mean to our social and cultural understanding of the era, then and now – through a dozen notable films with Luhrssen's signature in-depth intelligence and articulate wit, while "Binging with Babish" turns the popular YouTube channel into a cookbook, giving you access to all the recipes you've salivated over on screen – and even improved versions. Together, they make a delicious meal of film food and history.
A 2021 Milwaukee Film Festival pass
Milwaukee Film: $140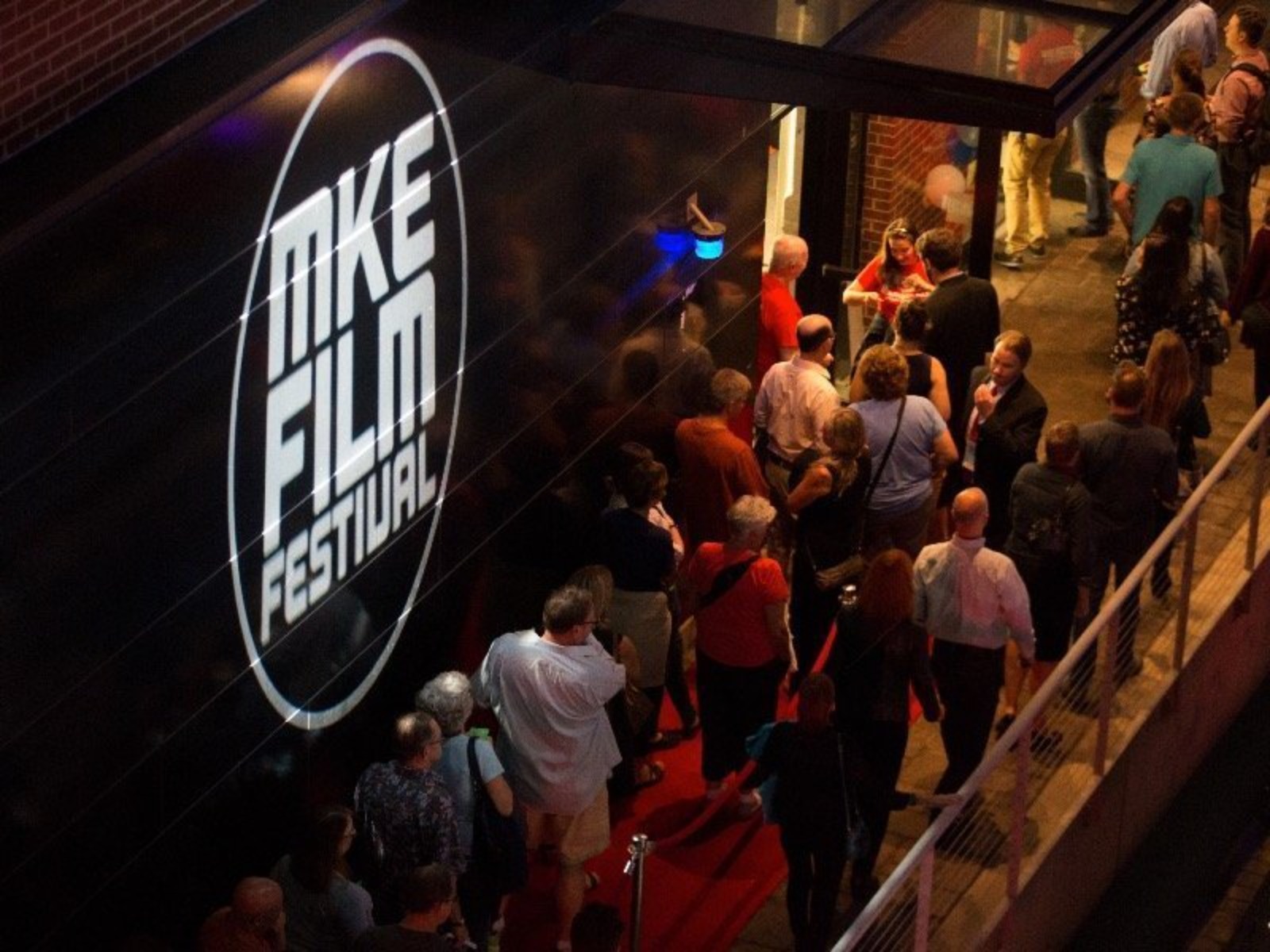 The bad news: The 2020 Milwaukee Film Festival is far in the rearview mirror. (Though you can find some of the standout selections and more on their Sofa Cinema virtual screening platform!) The good news: The 2021 edition is already on fast approach, bringing another likely virtual extravaganza of cinema to a screen near you this spring! Get someone special access to it all with a pass – on sale now! Because there's guaranteed to be at least one thing you love – and if not, well, you just might not like movies then.
Pop culture art from K Polly
Etsy: $20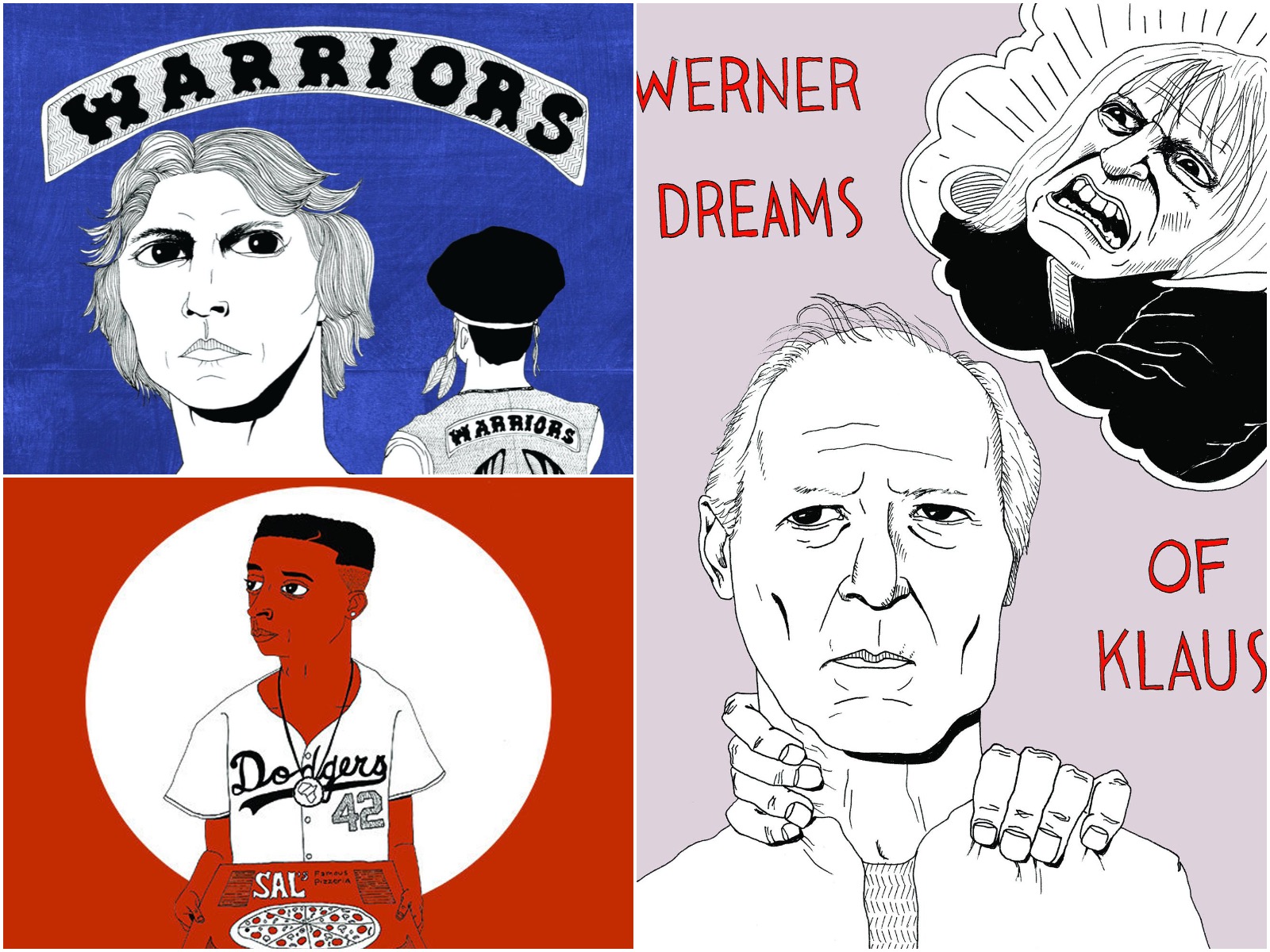 Most Milwaukee film lovers know Kristopher Pollard as the bright beaming personality of Milwaukee Film as well as the co-host of 88Nine Radio Milwaukee's film chat podcast "CineBuds" – but he's also a tremendous artist, showcasing his love of movies, TV, pop culture and the surreal as K Polly. It's movie art by a film lover, for film lovers – aka a perfect gift.
A gift card to your favorite local movie theater
Price and locations vary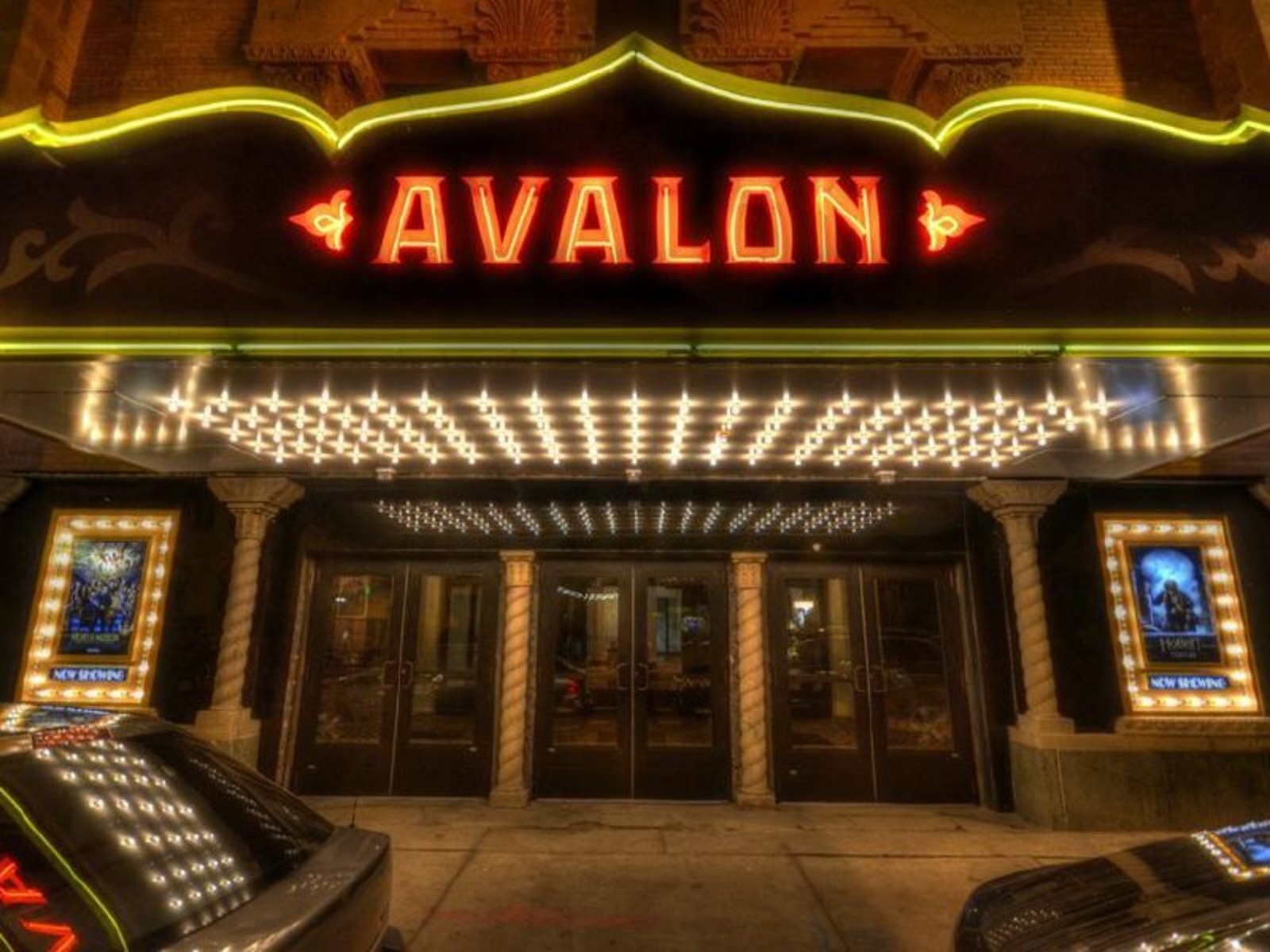 Like all of us, movie theaters have had a rough year – and if you don't feel comfortable heading off to the big screen now, give the gift of a future film with a gift card from your favorite local theater. Whether grabbing a gift card from a Marcus, the Silverspot, the Downer Theater or a Neighborhood Theater Group spot like the Avalon, Times or Rosebud, support a local business while also supporting the future of film-going. Because the world would be a far worse place without movie theaters – or movie theater popcorn.
"This is the way" bracelet
Etsy: $22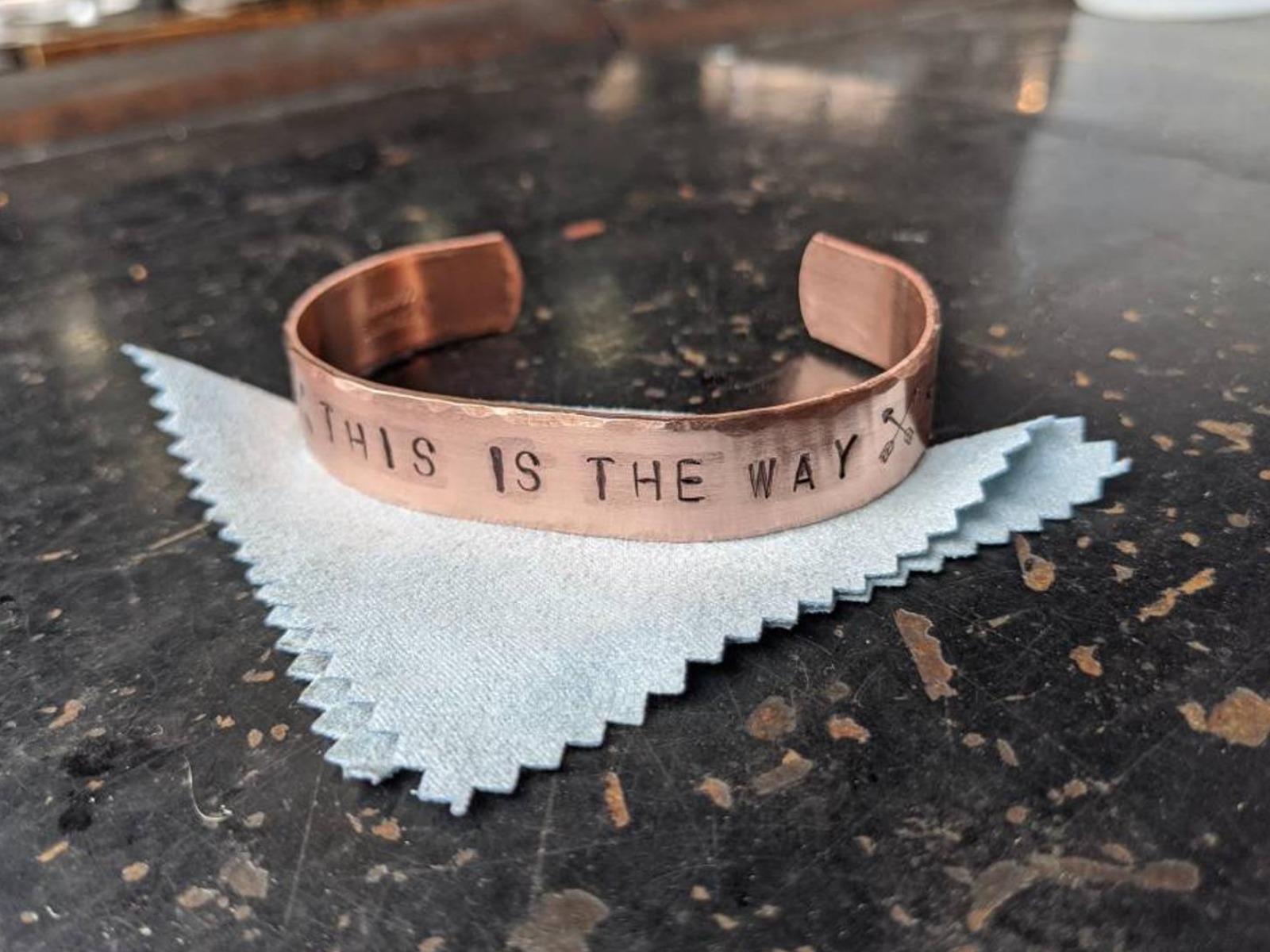 So maybe you don't have $12,500 to get an incredible jumbo-sized Death Star fire pit for Christmas – don't worry. You can still support your "Star Wars" love and the local craftspeople at Milwaukee Blacksmith by snagging one of these "This Is The Way" bracelets copper cuffs. Support Mando and Milwaukee!
Pop culture kicks
Etsy: Price varies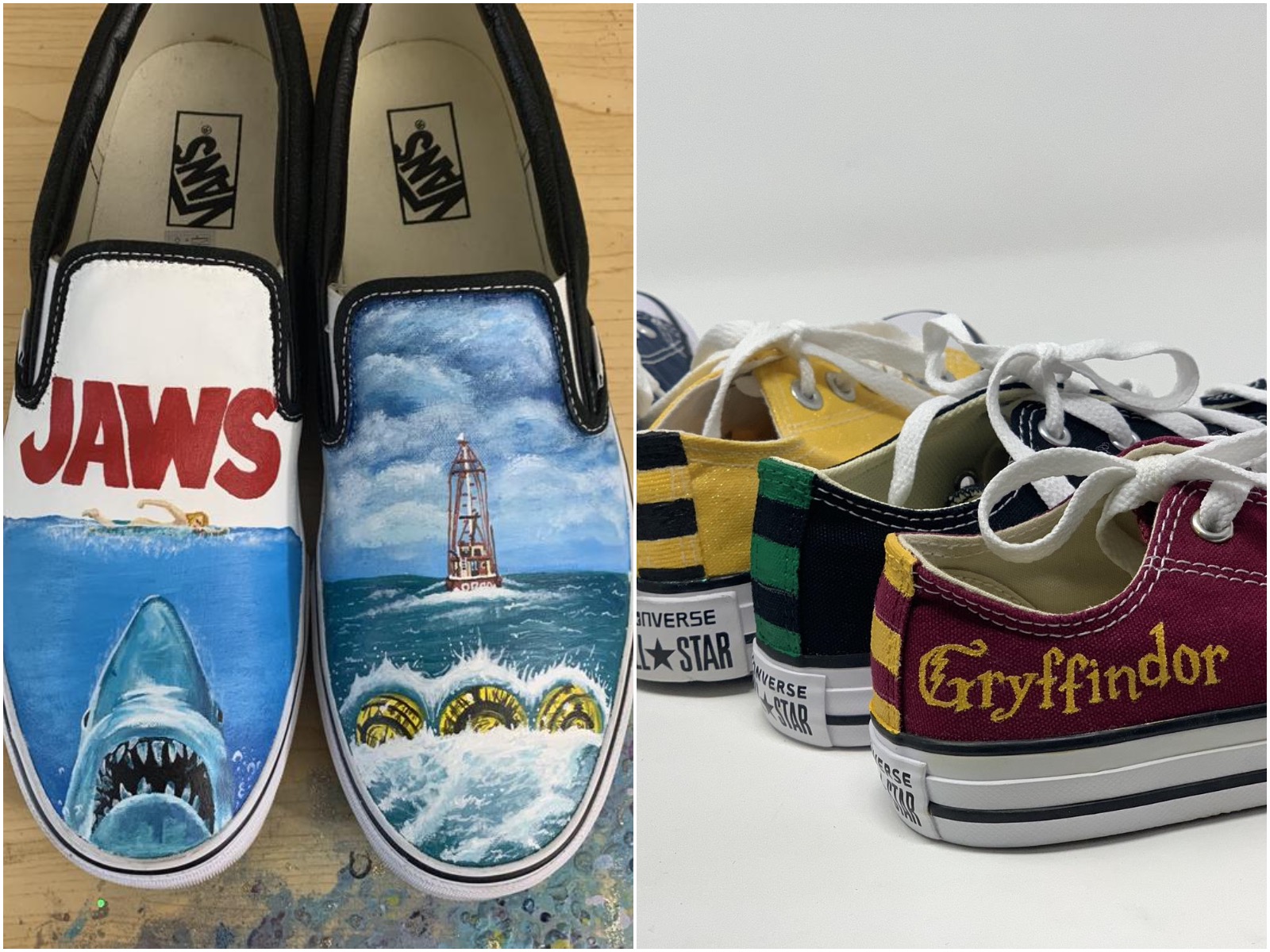 Represent your favorite movies, TV shows and even Hogwarts house from head to toe – quite literally – with these gorgeous hand-painted shoes. And don't worry: The rain won't wreck your big-screen shoes as they're treated with a water-resistant spray. They're works of art you can wear!
T-shirts from "Tiger King" and more
Etsy: $24.99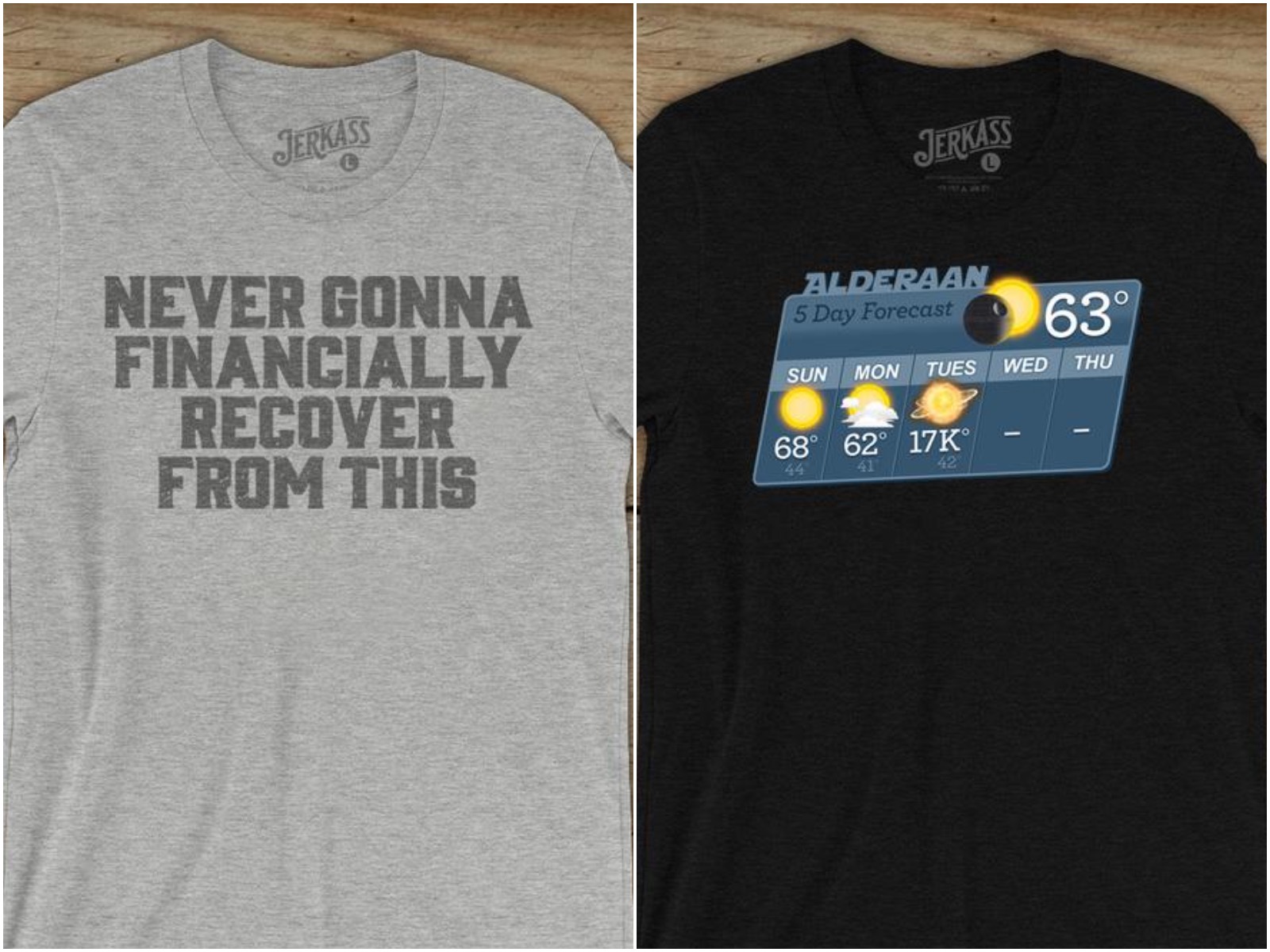 Hey all you cool cats and kittens! You'll be able to financially recover from this stylish and funny "Tiger King" T-shirt quoting the infamous Joe Exotic. And if you're all "Tiger King"-ed out, the designer also offers witty designs ranging from "Star Wars" to "Die Hard" and "Step Brothers."
"Schitt's Creek" stickers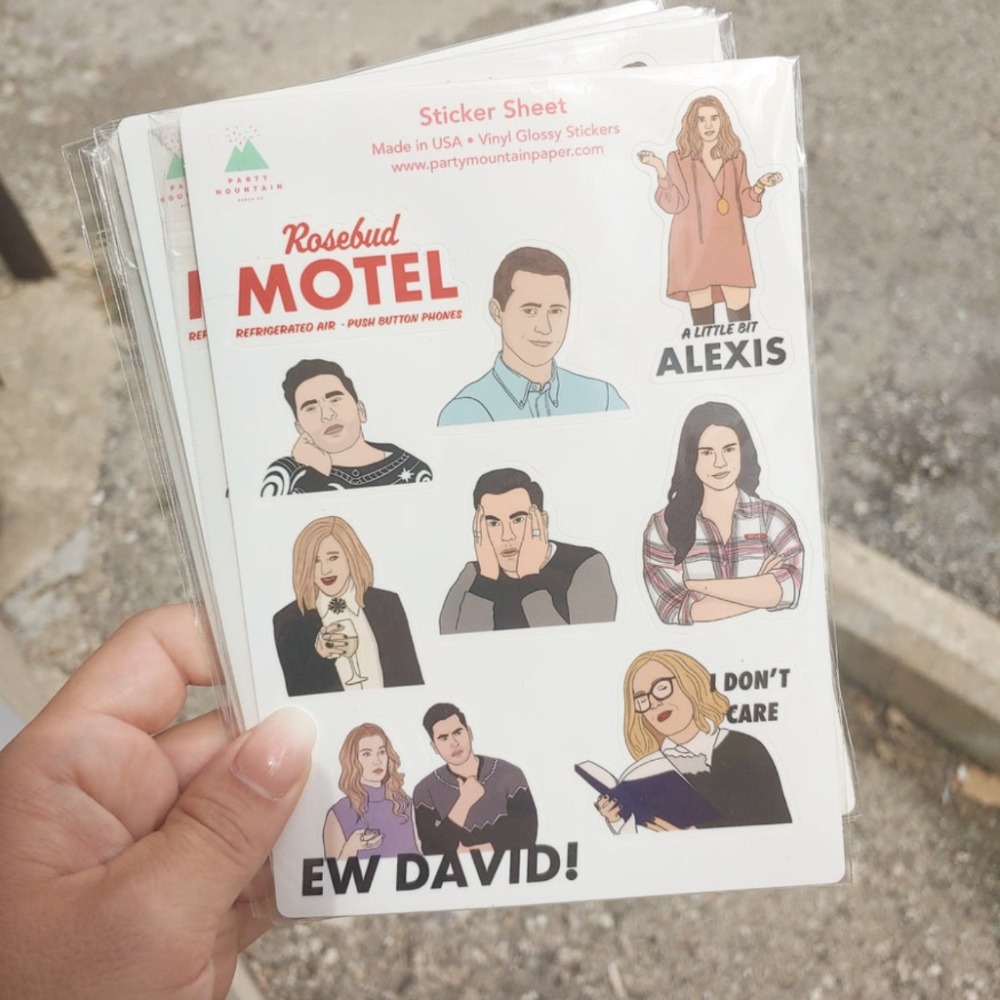 Celebrate Canada's finest export since hockey with these nifty, stocking stuffer-approved stickers from local gift shop Sparrow Collective. The show may be over, but you can still see the Roses whenever and wherever you like with these fun crafty creations. (They also have "Schitt's Creek" ornaments and "The Office" stickers too.)
Designer movie posters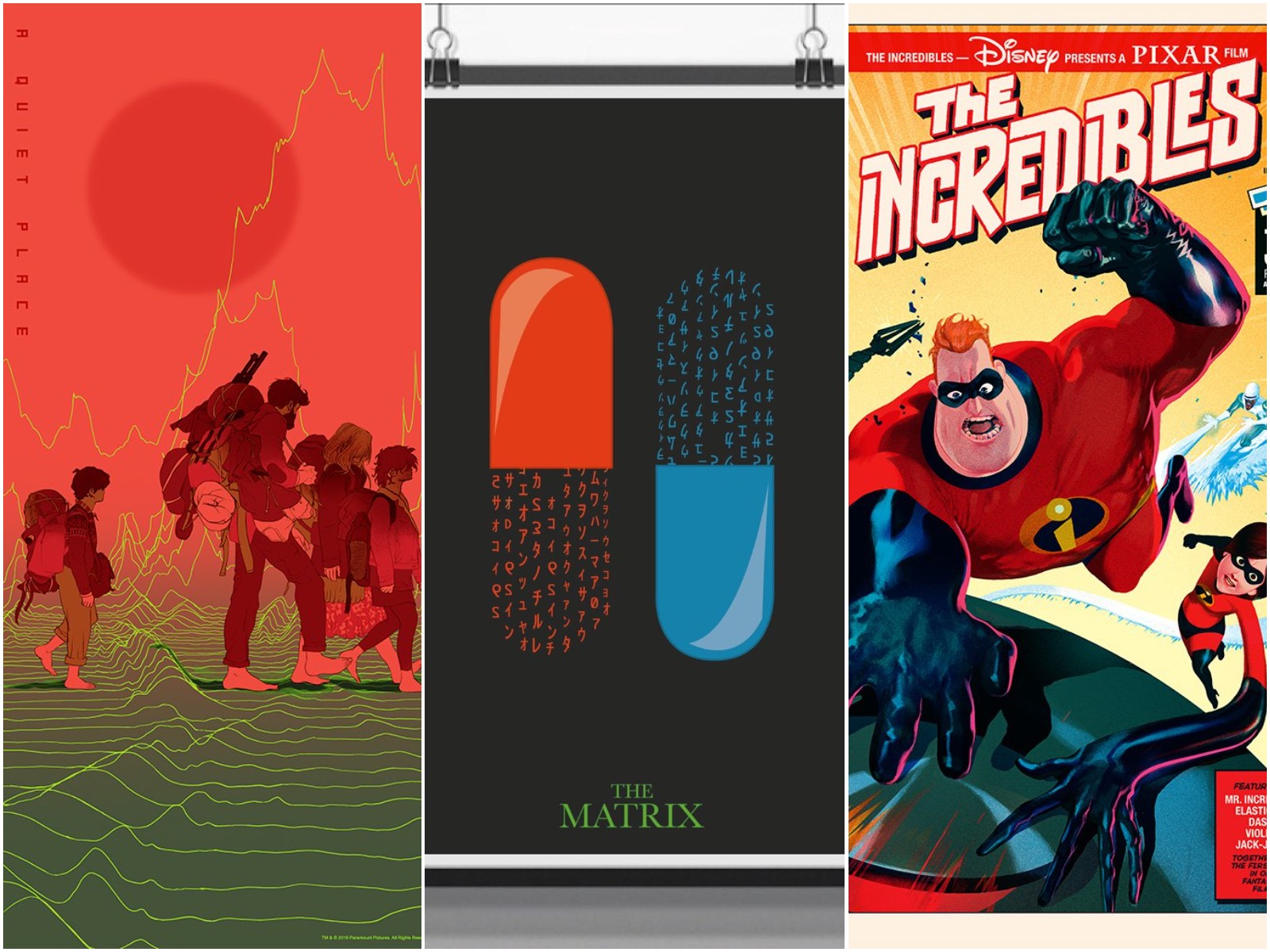 Movie posters may be a lost art in Hollywood – needs more Photoshopped floating heads and stuff smashed into the frame! – but there are plenty of incredible designers and artists keeping it alive online, creating cool posters that not only represent your favorite movies but work as pieces of art as well. Try out Mondo, which currently has a bunch of cool indie horror movie designs as well as some bright and poppy Pixar creations, as well as Minimalist Movie Posters on Etsy, which captures iconic films in simple but sleek images. Or just search "movie posters" on Etsy – no matter your family member or friend's style or favorite movie, you can probably find it looking beautiful and unique for their wall.
"The Mandalorian" t-shirt
Busted Tees: $24.99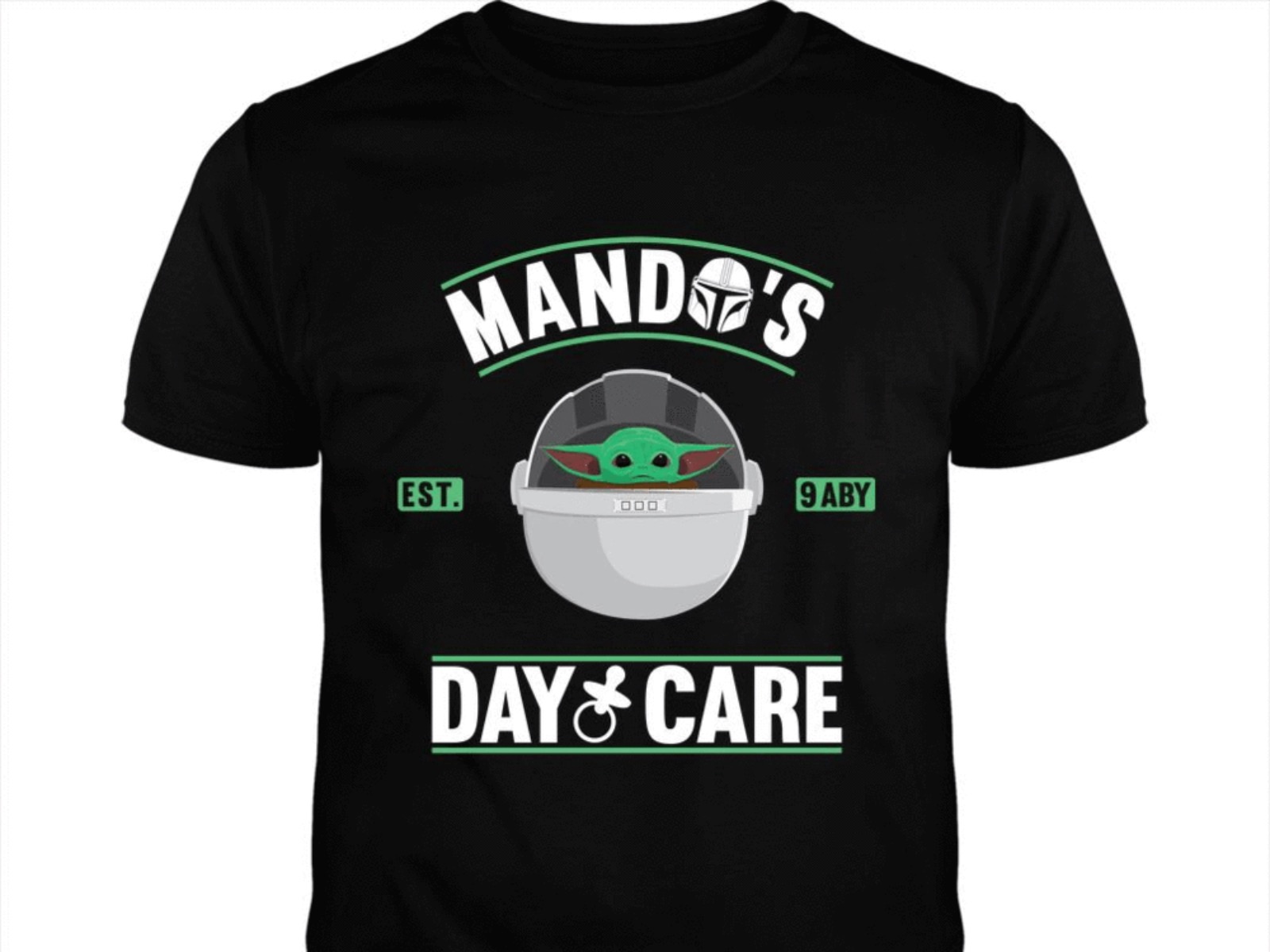 This is the way ... to win Christmas with your family member or friend who loves "Star Wars." Snag them one of these adorable T-shirts that's funny and fresh. And if "Star Wars" is far, far away from your favorite franchise, Busted Tees also has clever and cool shirts from "The Princess Bride," "Star Trek," "Christmas Vacation," "The Big Lebowski" and more.
"Blockbuster: The Party Game"
Target: $14.89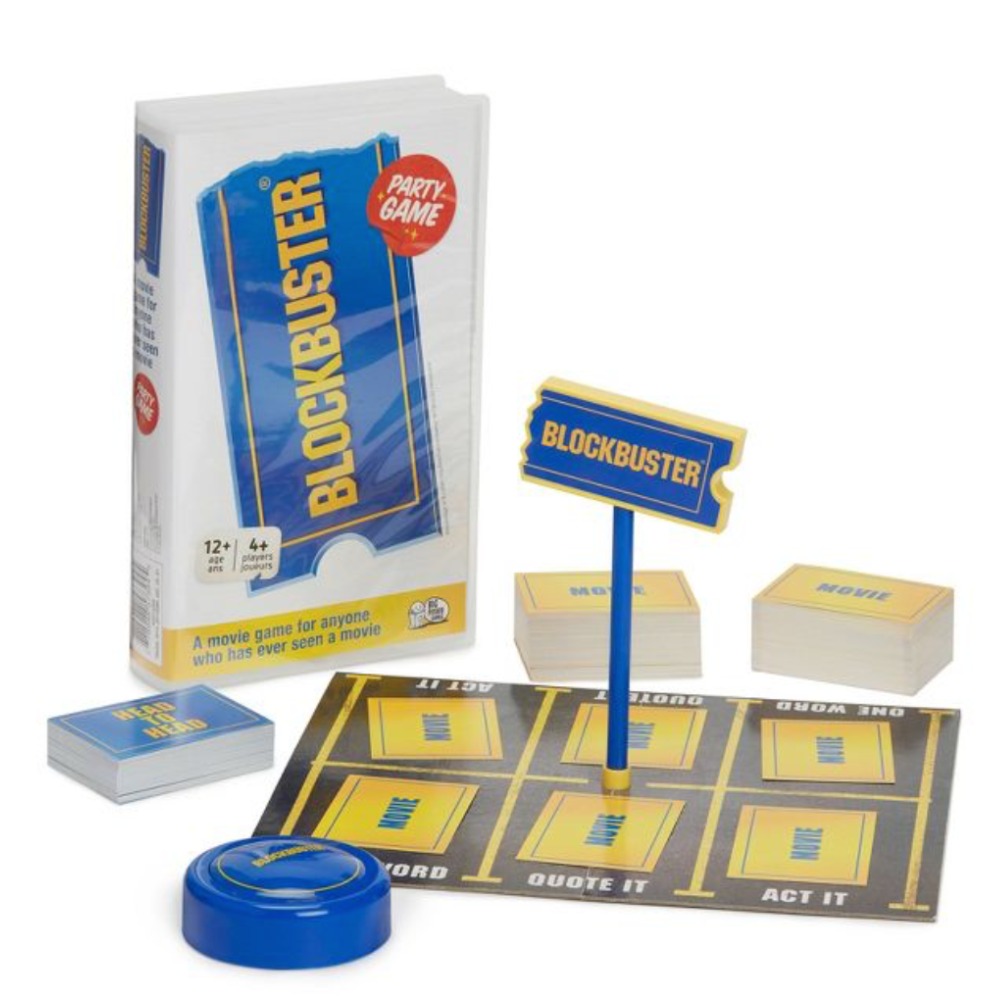 Blockbuster may be dead, but the rental store's legacy lives on with this party game, testing your knowledge of 200 movies as well as your quiz skills and even your acting skills. And the best part: No late fees! It's the next best thing to renting out the nation's last Blockbuster as an Airbnb.
As much as it is a gigantic cliché to say that one has always had a passion for film, Matt Mueller has always had a passion for film. Whether it was bringing in the latest movie reviews for his first grade show-and-tell or writing film reviews for the St. Norbert College Times as a high school student, Matt is way too obsessed with movies for his own good.
When he's not writing about the latest blockbuster or talking much too glowingly about "Piranha 3D," Matt can probably be found watching literally any sport (minus cricket) or working at - get this - a local movie theater. Or watching a movie. Yeah, he's probably watching a movie.