For many Milwaukeeans, Monday mornings are the beginning of a five-day work week. The ol' return to the rat race. The reason why coffee was invented.
But for many in the service industry, Monday marks the end of their busy work time: weekends. Thus, Mondays are like the Saturdays or Sundays of the service world and a time to relax, whoop it up and/or indulge.
"The people who do the hard work of helping the rest of us relax in restaurants, bars and small businesses on weekends tend to have Mondays off as their 'weekend,'" says The Noble co-owner David Kressin.
Eleven years ago this week, Kressin and April Woelfel started offering the special service industry brunch on Mondays at their restaurant, The Noble, 704 S. 2nd St. The brunch, which is open to the public, runs from 11 a.m. until the last seating at 2:45 p.m. Most weeks, there's a line well before 11 a.m. to get into the cozy, coveted eatery.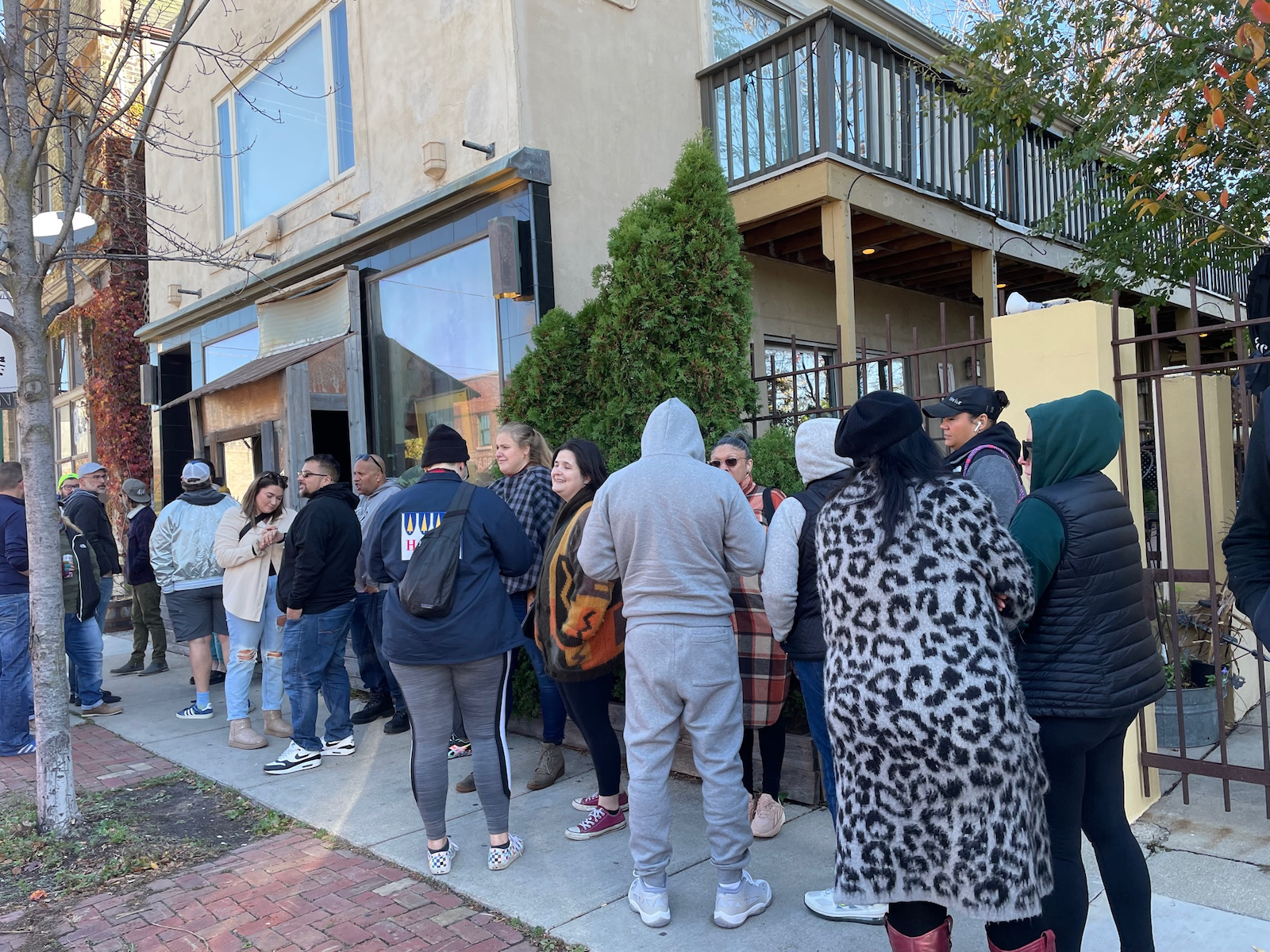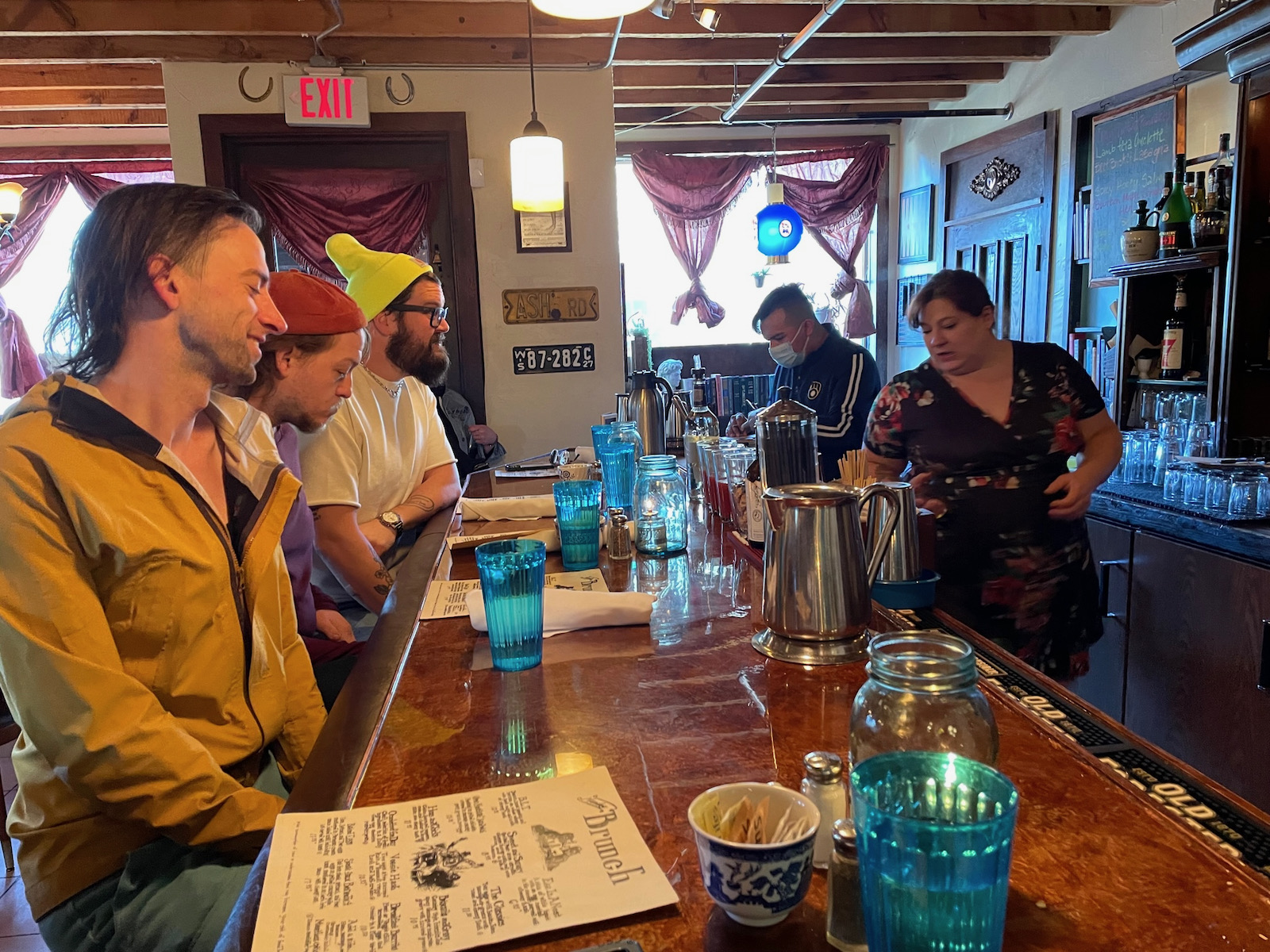 "All are welcome, but there is a certain energy that comes from industry folk. It's a little different than our typical dinner service," says Kressin.
The restaurant features only five tables and six bar seats, and when the patio is open the capacity doubles. Still, people will wait 30 minutes or more for a table, but that's what pre-brunch cocktails are for.
Rave reviews, a creative and ever-changing menu and strong word of mouth have made The Noble's service industry brunch a huge event.
"Our brunch specials are never the same," says Kressin.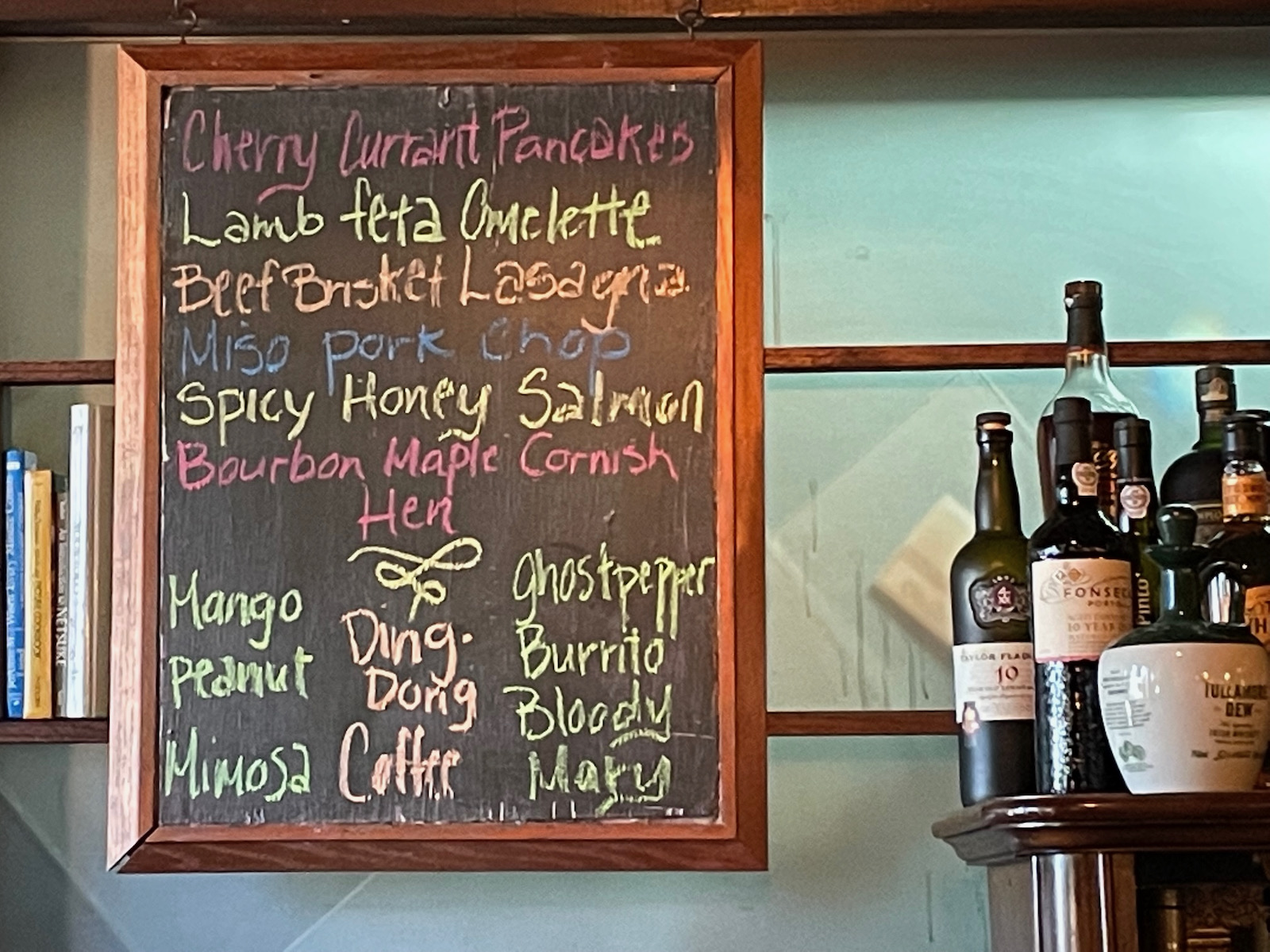 The Noble offers a core brunch menu and full bar along with four entree specials and three drink specials. During a recent visit, we ordered Bloody Marys, cherry currant pancakes, veggie hash and a feta-and-lamb omelet with the Noble's coveted cheesy hash.
"We have kept the menu small but accessible with something for everyone. The idea has always been to serve seasonal, fresh ingredients, as local and affordable as possible. Favorites vary from week to week, but steak is always very popular – and of course the cheesy hash browns," says Kressin.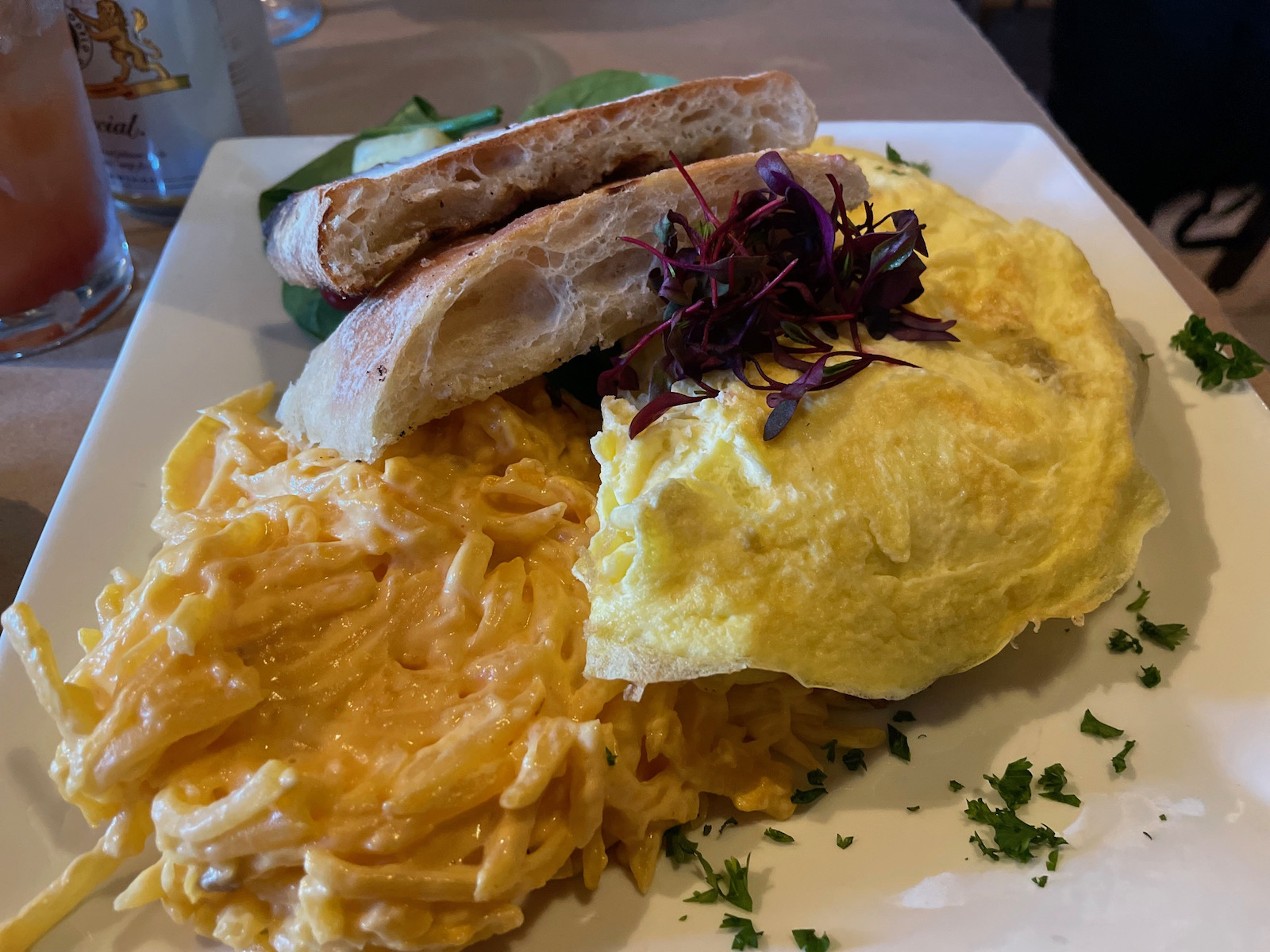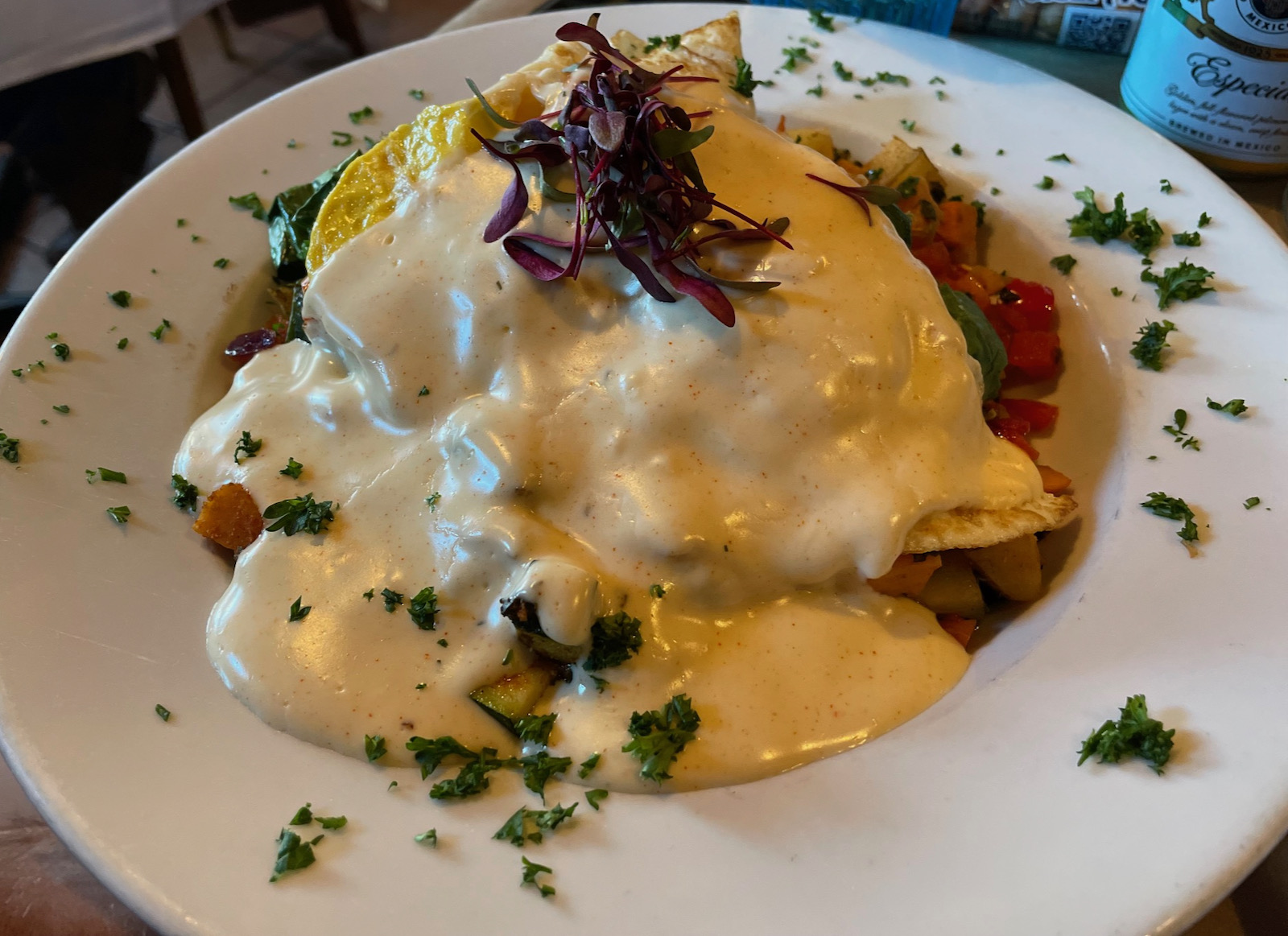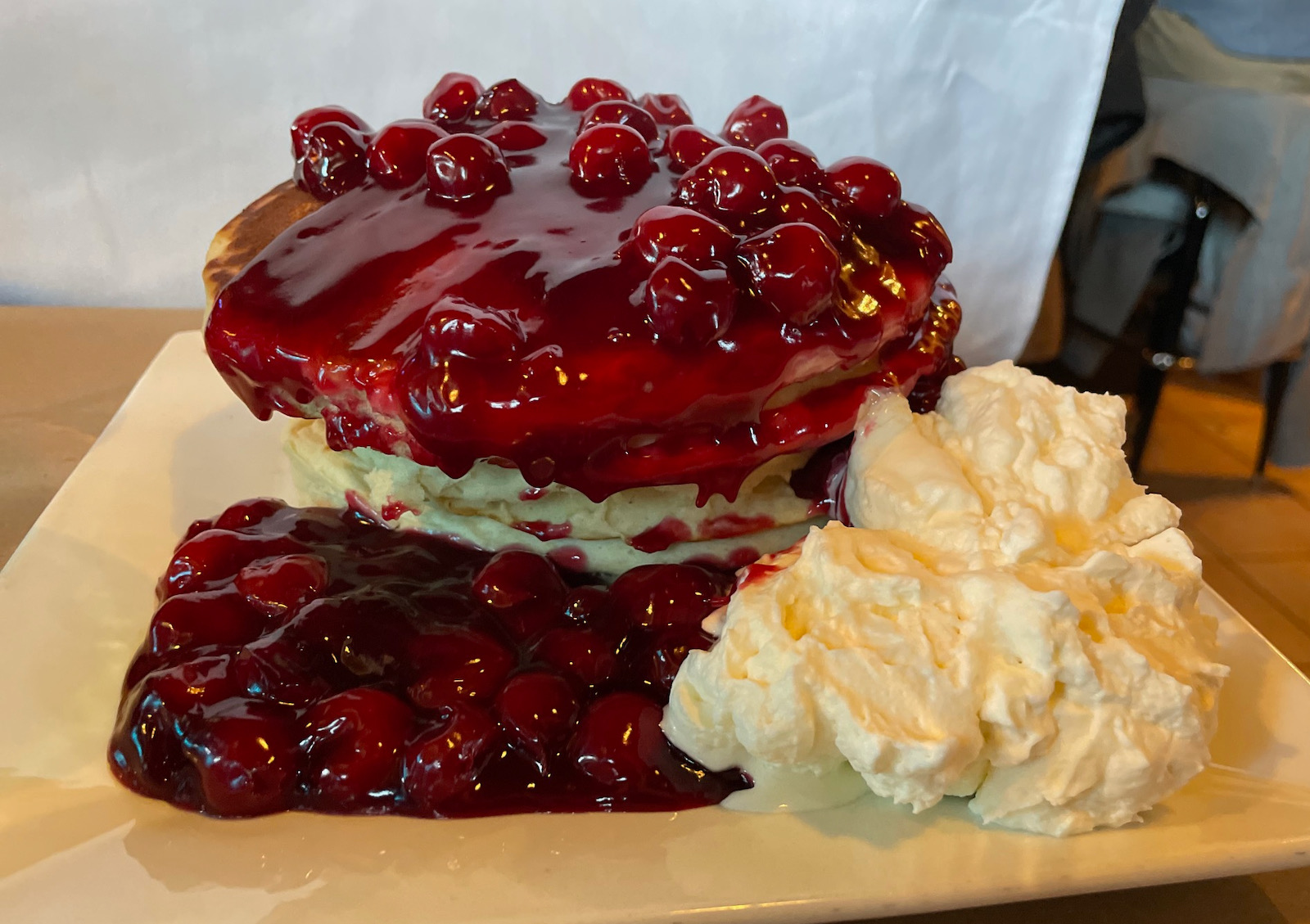 Geoff Hoen, owner of Beard MKE, has attended the brunch for five years. When he needed to pick one day a week to close his retail business, the Noble's brunch was part of the reason he chose Mondays.
"It's a slower day for retail anyway, but I also really love this brunch," says Hoen. "The food is amazing. You never know what's gonna be on the chalkboard menu. I choose my drinks based on what's on top of the cocktail."
Cocktails are often garnished with unique treats, like a mango mimosa comes with a bag of Japanese peanuts and "Ding Dong Coffee" aptly includes the Hostess favorite.
"We have a blast coming up with ridiculous themes, garnishes and music playlists. I'm glad people enjoy it as much as we do," says Kressin.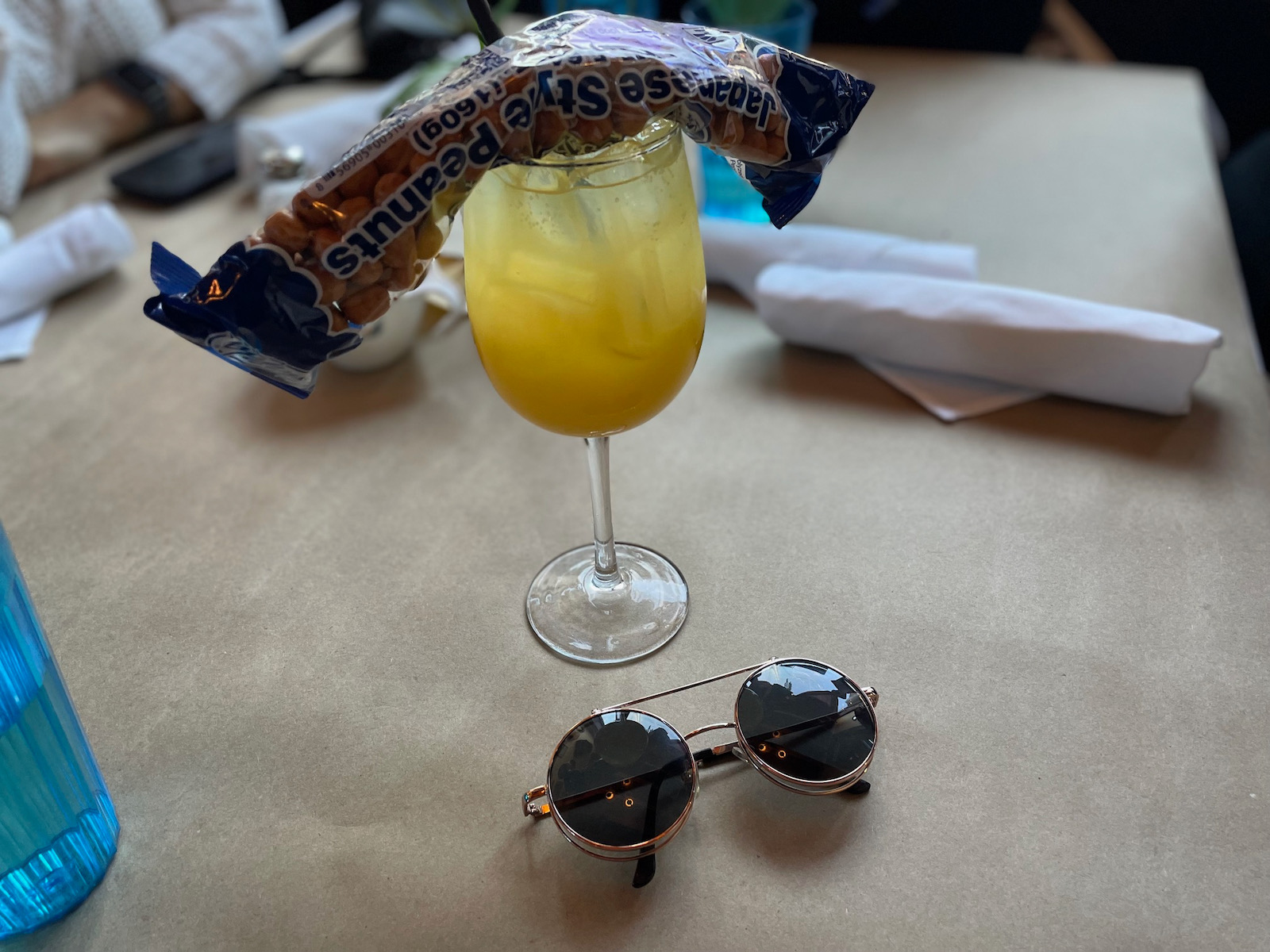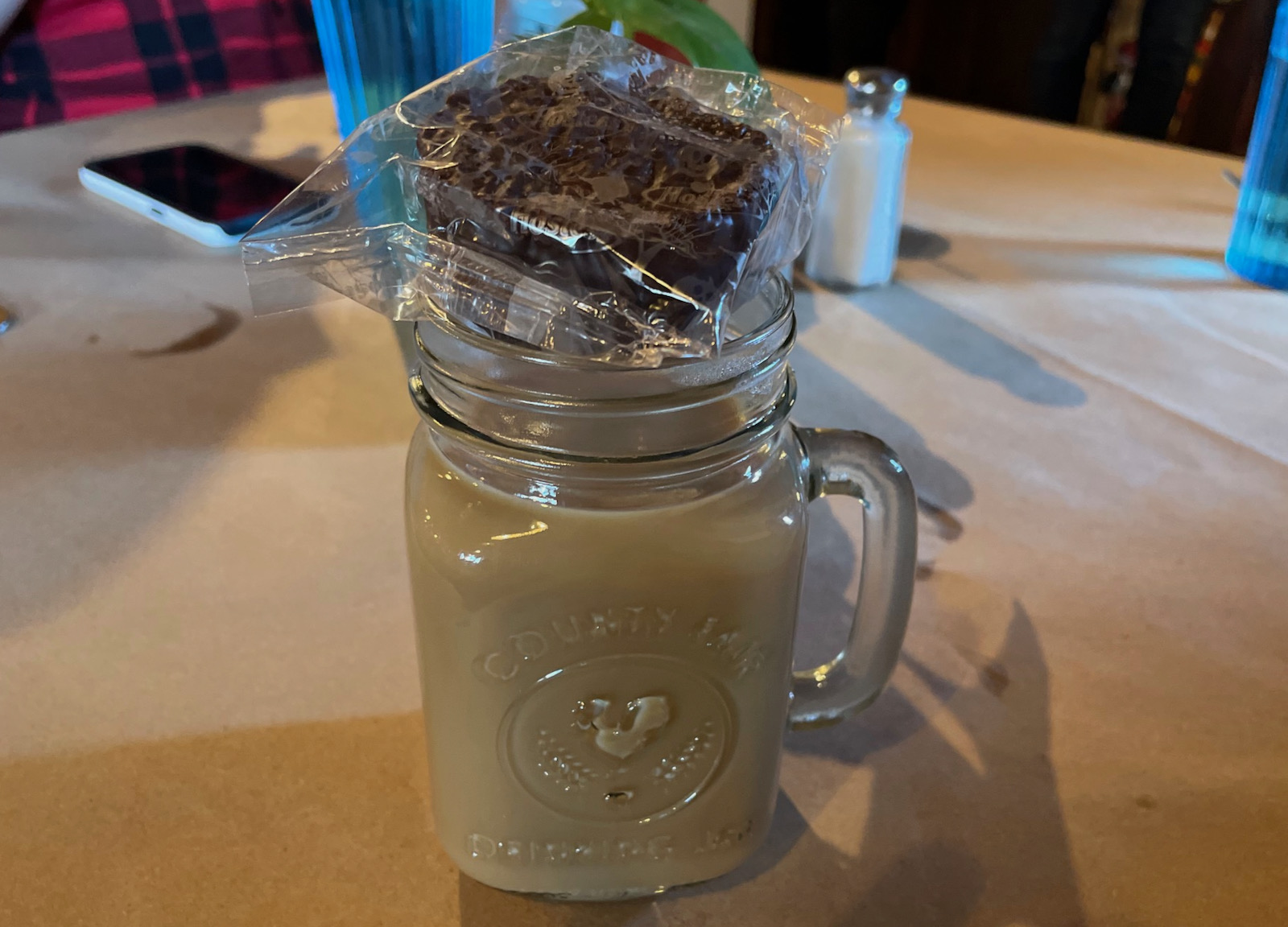 For many, The Noble brunch is a Monday tradition. One diner said they left the service industry years ago, but still occasionally "calls in sick" on a Monday to attend the brunch.
"Our brunch has become a gathering place to cut loose. Our diners definitely bring that energy that can make an average day into a celebration," says Kressin.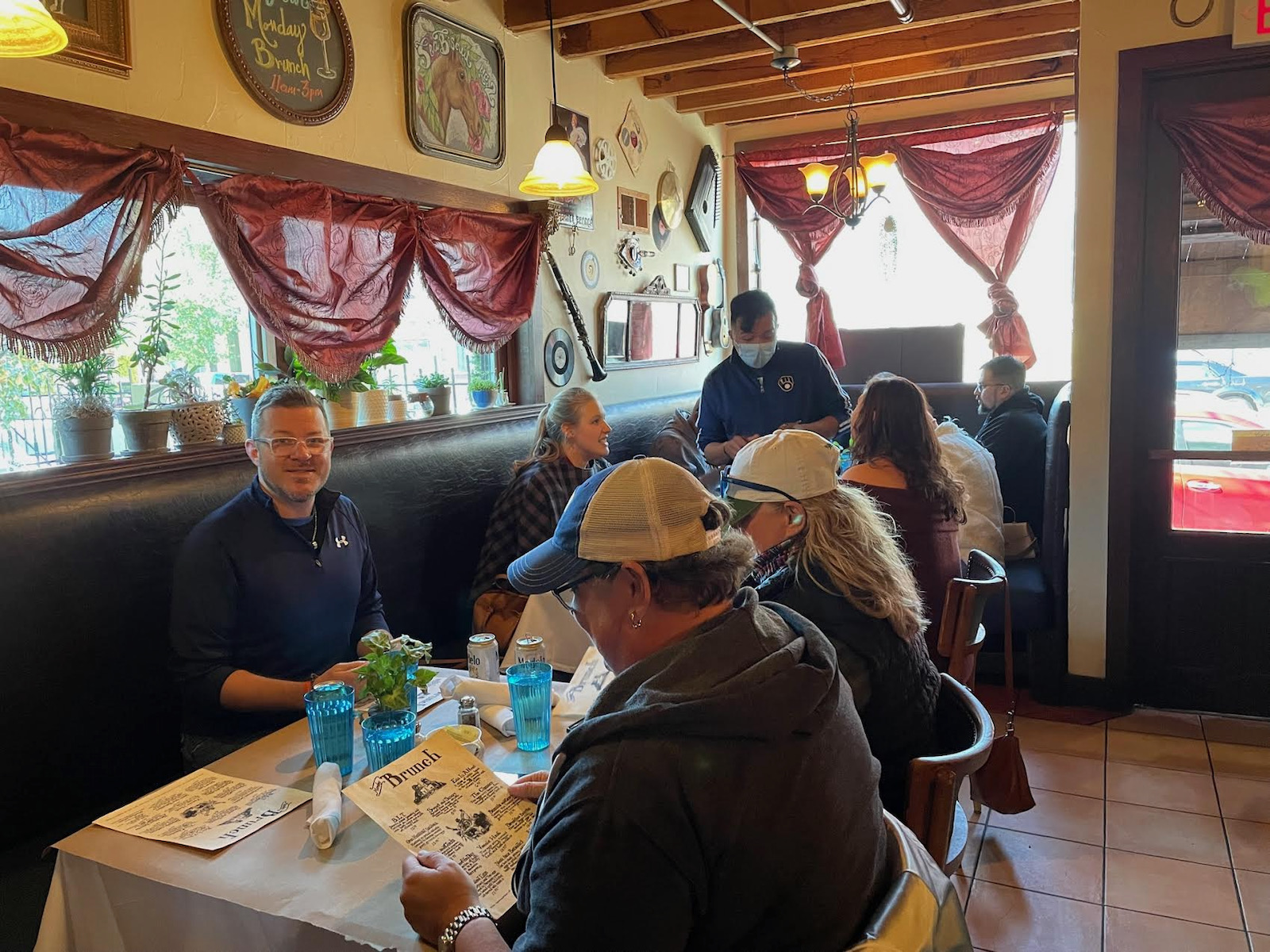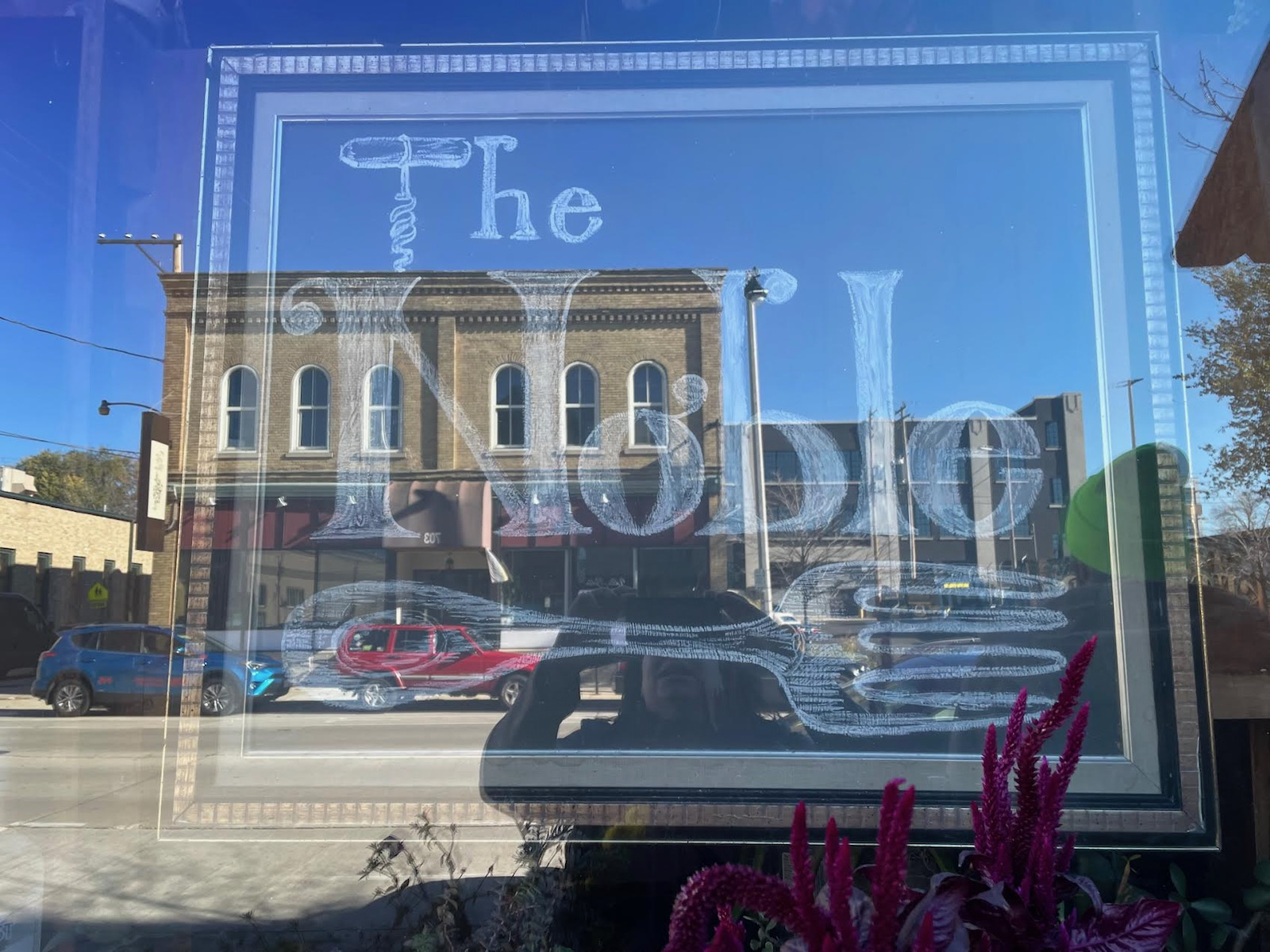 Molly Snyder started writing and publishing her work at the age 10, when her community newspaper printed her poem, "The Unicorn." Since then, she's expanded beyond the subject of mythical creatures and written in many different mediums but, nearest and dearest to her heart, thousands of articles for OnMilwaukee.

Molly is a regular contributor to FOX6 News and numerous radio stations as well as the co-host of "Dandelions: A Podcast For Women." She's received five Milwaukee Press Club Awards, served as the Pfister Narrator and is the Wisconsin State Fair's Celebrity Cream Puff Eating Champion of 2019.