Looking for Milwaukee patios and outdoor places where you feel safe and relaxed? We are too – so here's our new series, Patio Picks, where we share our personal experiences at local patios and bars that are doing comfort during COVID right.
From its refreshing Mexican lager to its rich, full-bodied yet easy-drinking coconut porter, I've found a lot to like (and drink) from City Lights Brewing Co. since the local brewery opened up in 2016. But while the beer is great, I may have found something even better: City Lights' lovely patio space, my new favorite place these days to social distance with a drink (or two ... or three).
Even before you reach the patio or even step inside, City Lights Brewing Co.'s headquarters will catch your eye, housed at 2200 W. Mount Vernon Ave. in the Menomonee Valley in several beautiful Chicago red brick buildings designed by notable local architect Alexander Eschweiler. Built over a century ago, what was the west side plant for the Milwaukee Gas Light Co. now houses an equally essential power: beer. Normally, guests would be able to savor the warm, historic brick space with a cold beer inside its cozy taproom, offering a TV for sports and windows behind the bar for a view at the metal guttyworks brewing your beer inside.
But as with just about everything in 2020, the taproom's been shut down, now just a gorgeous, glorified masked pathway to and from the patio. But when you reach the scenic outdoor haven, you might just forget there was an indoors to begin with.
Playing host to about a dozen picnic tables spread comfortably distanced across the wooden deck, City Lights' expansive patio is a lovely little escape in the middle of the city. With the green grass around the deck, the Menomonee River running nearby (kayaks can feel free to dock and drop in for a refreshing break from rowing) and the beautiful red brick structure as a backdrop, it's an easy place to get lost and lose a few hours while enjoying a tasty hoppy refreshment on a nice day – or night, thanks to the strings of glowing lights dangling above.
Each maximum six-person table is well distanced, with beyond six feet of space between you and other parties, and the seating is mostly picnic tables, so no one can move their chairs into an unhealthy grouping. The polite staff members all wear masks (along with mandating masks for all guests when they're not seated), each table comes with a bottle of hand sanitizer and contact is minimal. I've been to the deck twice now during the reopening – once when it was a busy weekend afternoon and once on a slower weekday – but both times felt tremendously safe and comfortable, so much so you could almost forget the world and think everything was normal again.
Then, of course, there is the beer, the true star of City Lights' show. The full list is on display when you first entire City Lights. (Regular physical menus have been nixed in the name of taking a photo of the blackboard menus or using the brewery's website to view your options.) The days I've visited, the brewery offered eleven options on tap, from the easy-drinking Mexican lager and Essential pils to three varieties of IPA to an Oktoberfest option for those already thinking about fall to the rich and flavorful coconut porter – an option that only becomes more decadently delicious and smooth when you order it on nitro. And for those who are hop-hesitant, City Lights' menu also features a hibiscus seltzer.
To help soak up the suds, City Lights' food menu sits right next to the beer list. It's a limited version of the spot's regular menu – for instance, City Lights' chicken wings are currently unavailable, a shame since they're delicious and the closest thing to Points East Pub's wings you can find in Milwaukeee – but other options are just as delicious. In particular, the pork bahn mi – topped with jalapeño, pickled radish, carrots, cilantro and miso aioli – is satisfyingly meaty, succulent and flavorful, spicy and fatty, but the rest of the menu of upscaled bar fare is delicious as well, complete with plans to add more and more of the regular menu as time goes along. (Fingers crossed for the return of the wings!)
City Lights has hosted the occasional live event over this unconventional summer – from a Pat McCurdy performance to a night of music and discussion on race and social justice with Pastor Dextor Trice and The Voices of Faith – and future plans for the fall have yet to be made. But frankly, you don't need an excuse to visit City Lights and its sunny, safe patio. All you need is to be thirsty – for a sip of beer and a chaser of something resembling normalcy.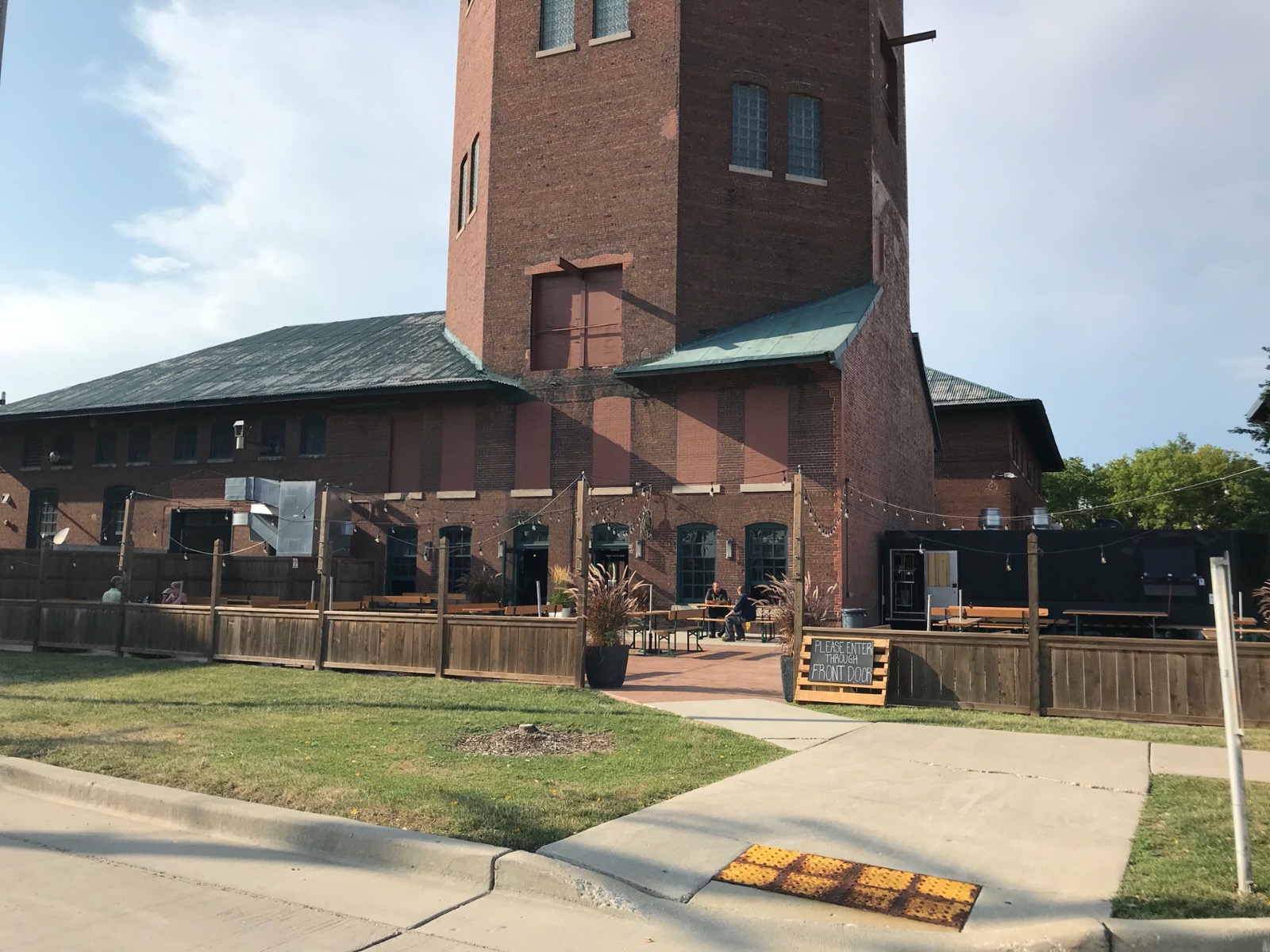 As much as it is a gigantic cliché to say that one has always had a passion for film, Matt Mueller has always had a passion for film. Whether it was bringing in the latest movie reviews for his first grade show-and-tell or writing film reviews for the St. Norbert College Times as a high school student, Matt is way too obsessed with movies for his own good.
When he's not writing about the latest blockbuster or talking much too glowingly about "Piranha 3D," Matt can probably be found watching literally any sport (minus cricket) or working at - get this - a local movie theater. Or watching a movie. Yeah, he's probably watching a movie.