The Great Milwaukee Summer is HERE! Your guide to what you'll be doing, where you'll be drinking, who you'll be hearing and how you'll be getting a sweet tan this summer is on OnMilwaukee. The Great Milwaukee Summer guide is brought to you by Educators Credit Union and Harley-Davidson Museum.
Wisconsin may be known for its brutal weather, but when we're finally able to emerge from hibernation and the forecasts finally shine brightly on us, we know how to make the most of our sunny days: patios. And here are some of our favorite outdoor oases throughout Brew City – from time-honored classics to new updated hotspots, from hideouts on bustling main drags to sneaky suburban alcoves, from gorgeously grassy backyards to soothing sun-drenched docks. They're all unique in their outstanding ways, but all the same for one particular reason: They all make the great Milwaukee summer worth enduring the not-so-great Milwaukee winter.
Here are several Milwaukee patios worth drinking at and drinking in – and for even more outstanding outdoor spots, check out Lori's rooftop recommendations and our complete outdoor drinking guide.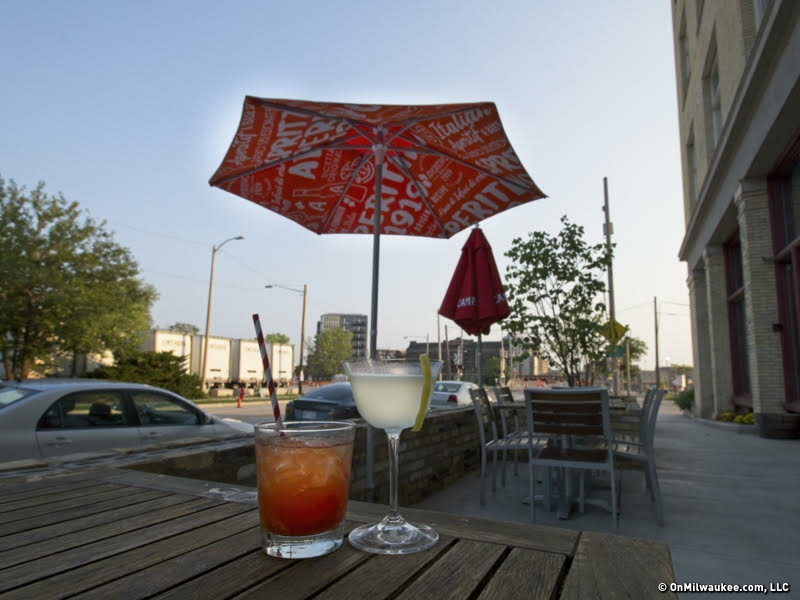 311 N. Plankinton Ave.
(414) 276-4400
aperitivomke.com
"If you find yourself lounging on Aperitivo's patio in the early evening, when the weather is warm but the patio is shady, and you're drinking a handcrafted cocktail, snacking on complimentary European appetizers, and a train rambles by in the distance, you'll probably experience what we did: a gentle wave of gratitude, an actualization of the overused statement 'I'm living my best life,' and confirmation that romance is truly not dead."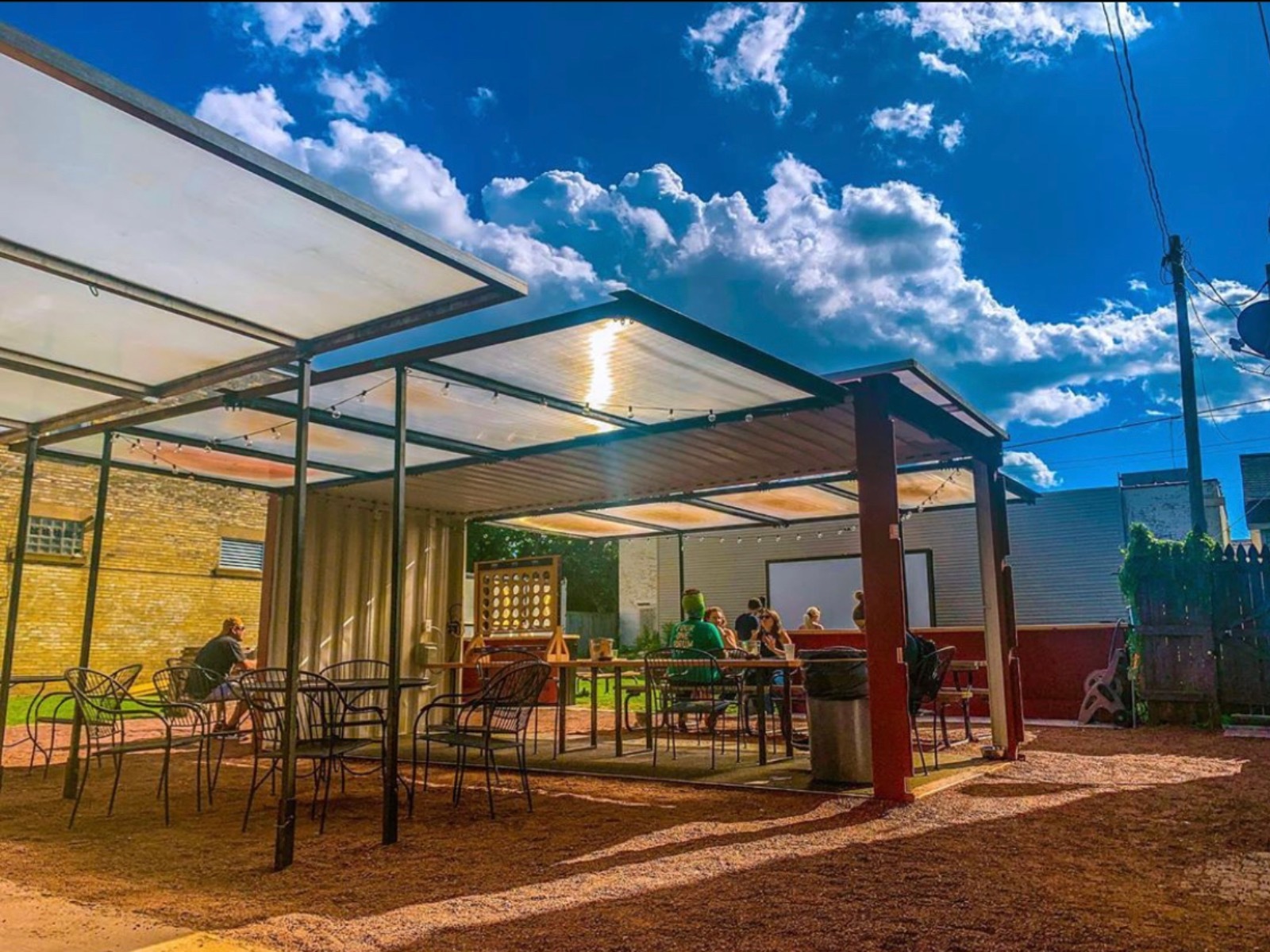 2155 S. Kinnickinnic Ave.
(414) 751-4087
thebackyardmke.com
"The updated layout renovates and fortifies certain elements – such is the case with the outdoor bar – and helps weather-proof areas while both opening up and organizing its crowd a little better with spaced seating scattered throughout. Despite these changes, what remains unaltered is what's most important for a neighborhood bar: a comfortable, conversational vibe that's so relaxed that it feels as though you truly are just at a party in a friend's backyard. It's lively without becoming ludicrous, bustling but rarely overly busy. Basically, it feels like a night at the bar from back in the days when there was such a thing as a normal night at the bar."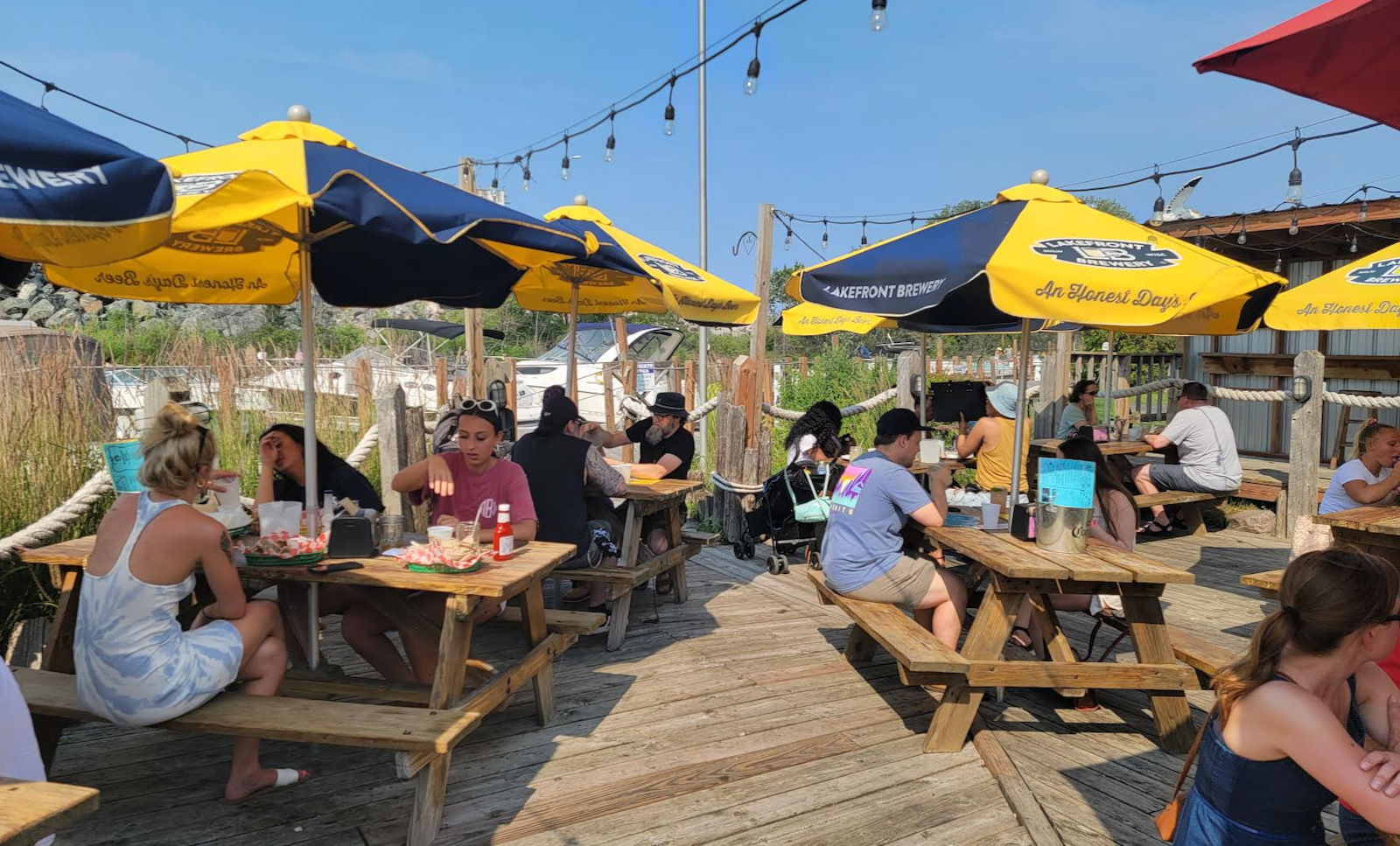 1955 S. Hilbert St.
(414) 481-9974
barnaclebuds.com
"SkipperBud's, a boat storage and repair facility that's next to Barnacle Bud's, originally developed the venue as a secluded, fun spot for boaters. But it didn't take long for word to spread that Milwaukee had a public oasis with casual seafood and umbrella drinks that felt more like Key West than the north end of Bay View."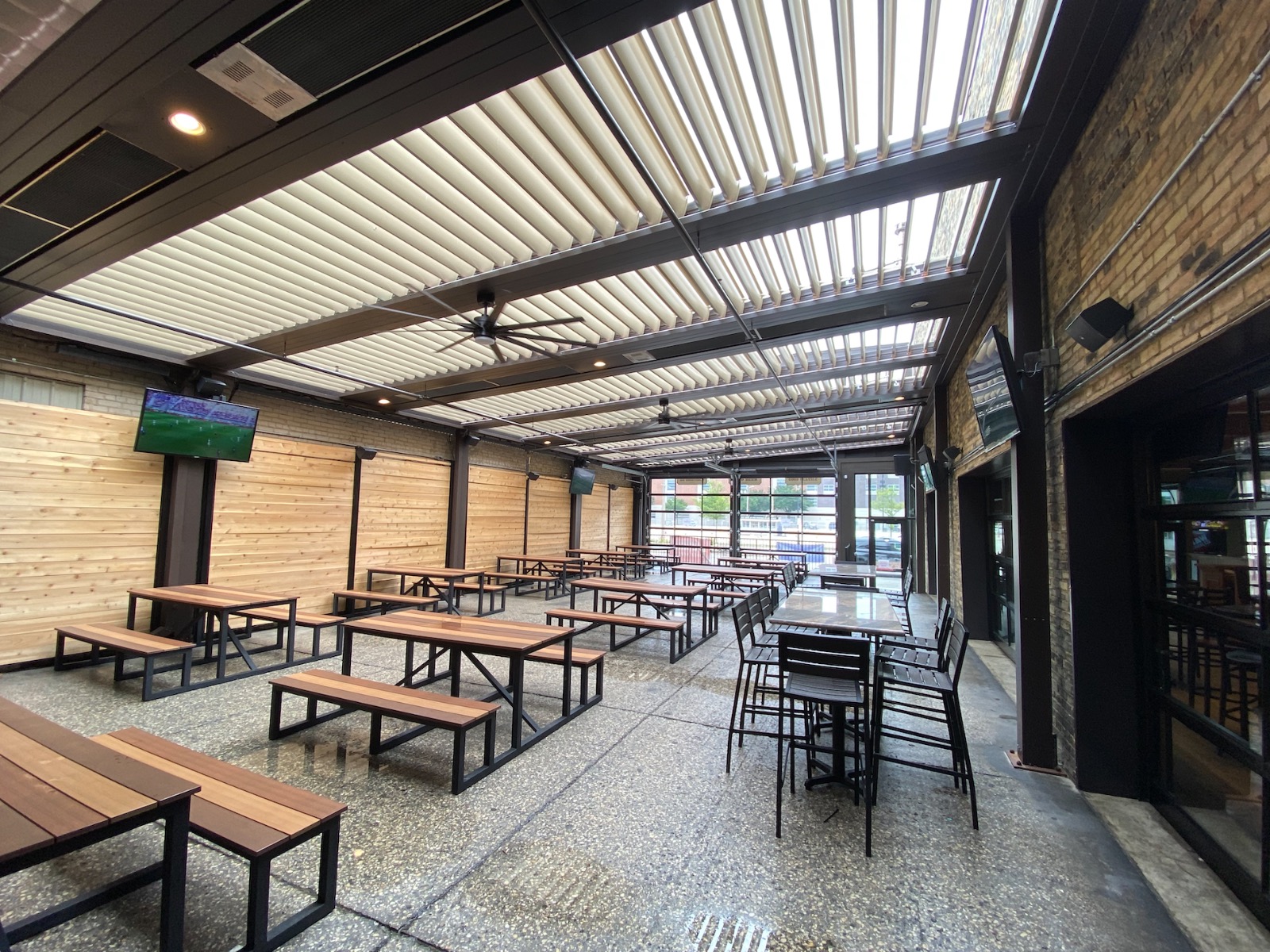 1213 N. Water St.
(414) 224-1690
brothersbar.com/milwaukee
"If you haven't gone out much over the past year – and I don't know if you've seen the news, but considering (*gestures at everything*), you probably haven't – you may be rather confused and perplexed by the above headline. Brothers … has a patio? Are we thinking of the same Brothers? The one on Water Street? Has the past year broken your mind?
"The answer to all those questions – even the last one – is yes. Brothers indeed does have a patio space now – and not just any patio, but arguably one of the most high-tech and impressively multi-use spaces you might find the area."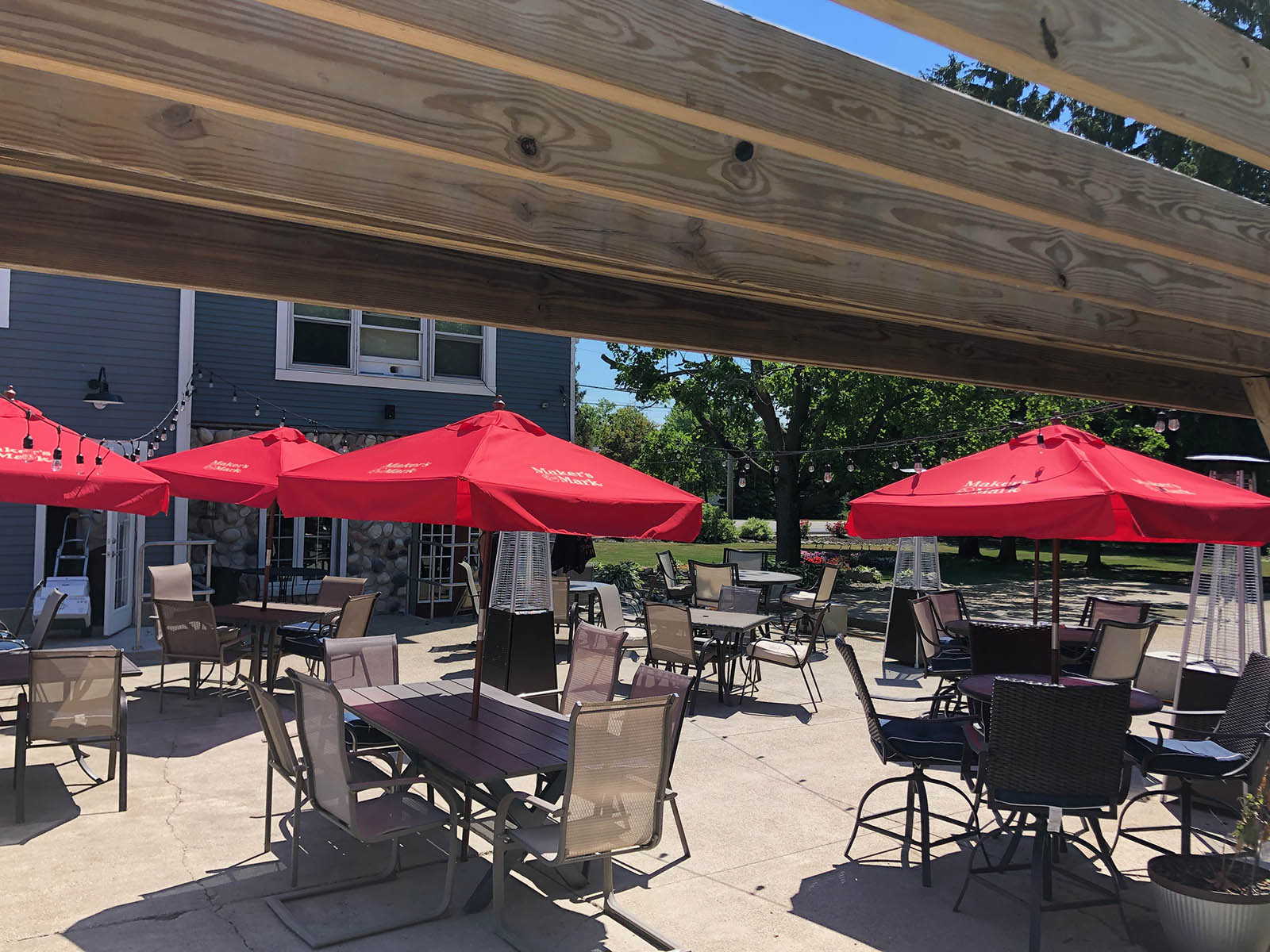 812 W. Oakwood Rd.
(414) 762-9844
cellaronoakwood.com
"If you're looking to enjoy a great fish fry or a beer on a patio surrounded by history, look no further than The Cellar, 812 Oakwood Rd., in Oak Creek. Built in 1863, the Cellar is surely among the oldest taverns in the area. But, as we speak, this vintage landmark is getting one the area's newest patios."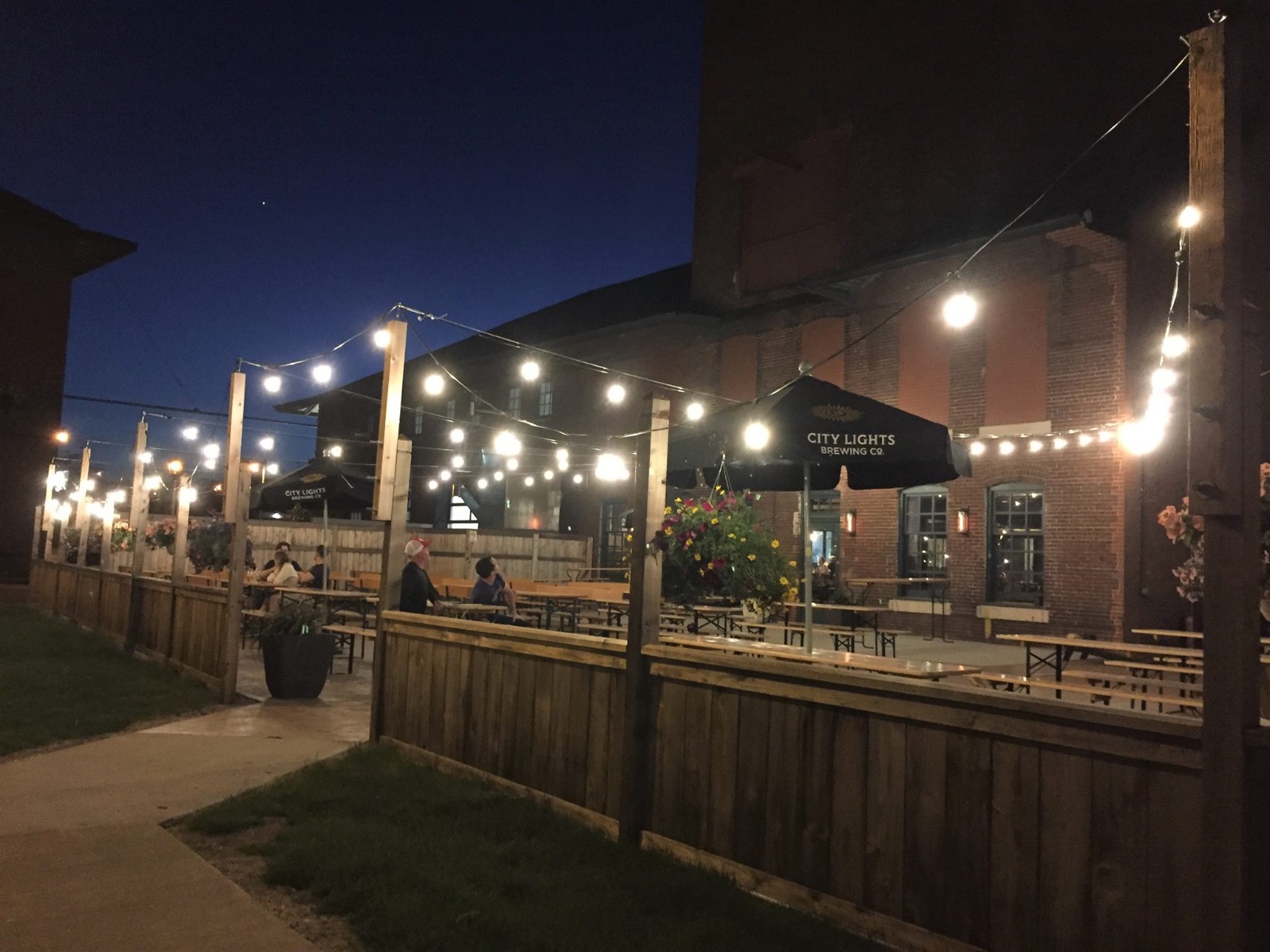 2200 W. Mt Vernon Ave.
(414) 436-1011
citylightsbrewing.com
"From its refreshing Mexican lager to its rich, full-bodied yet easy-drinking coconut porter, I've found a lot to like (and drink) from City Lights Brewing Co. since the local brewery opened up in 2016. But while the beer is great, I may have found something even better: City Lights' lovely patio space, my new favorite place these days to social distance with a drink (or two ... or three)."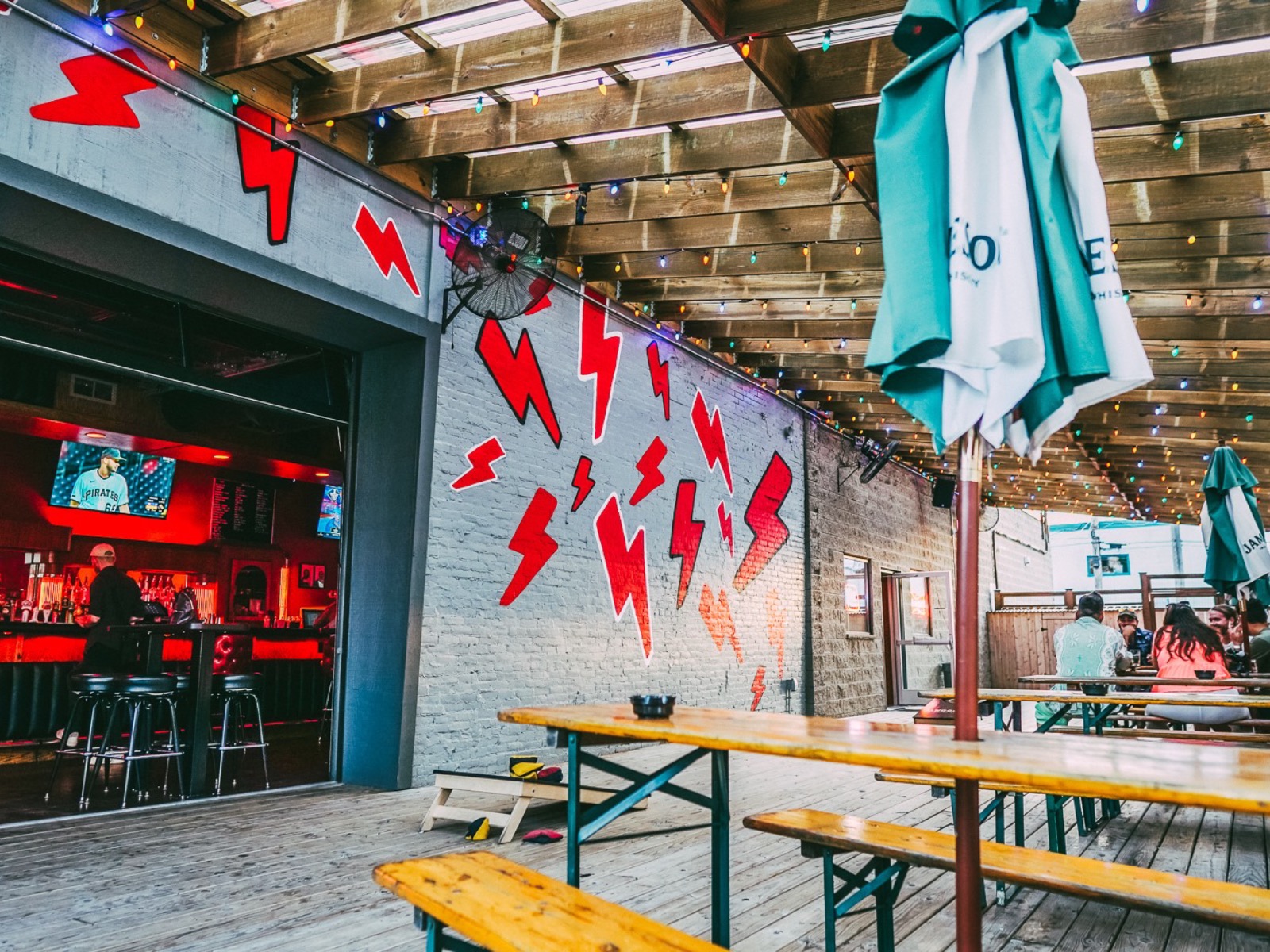 1111 N. Water St.
(414) 810-1436
"As the movie 'Blues Brothers 2000' taught us all too well, it's tough following in a legend's footsteps. That's exactly the tricky spot Elwood's Liquor & Tap found itself opening up in the former Rosie's, which closed in 2018 after 36 years as a beloved Water Street watering hole at 1111 N. Water St. But unlike that unpopular sequel, Elwood's pulled off the feat, comfortably plugging itself into the Water Street scene as a dive bar with a difference, that difference being a cozy, colorful and crowd-pleasing patio escape."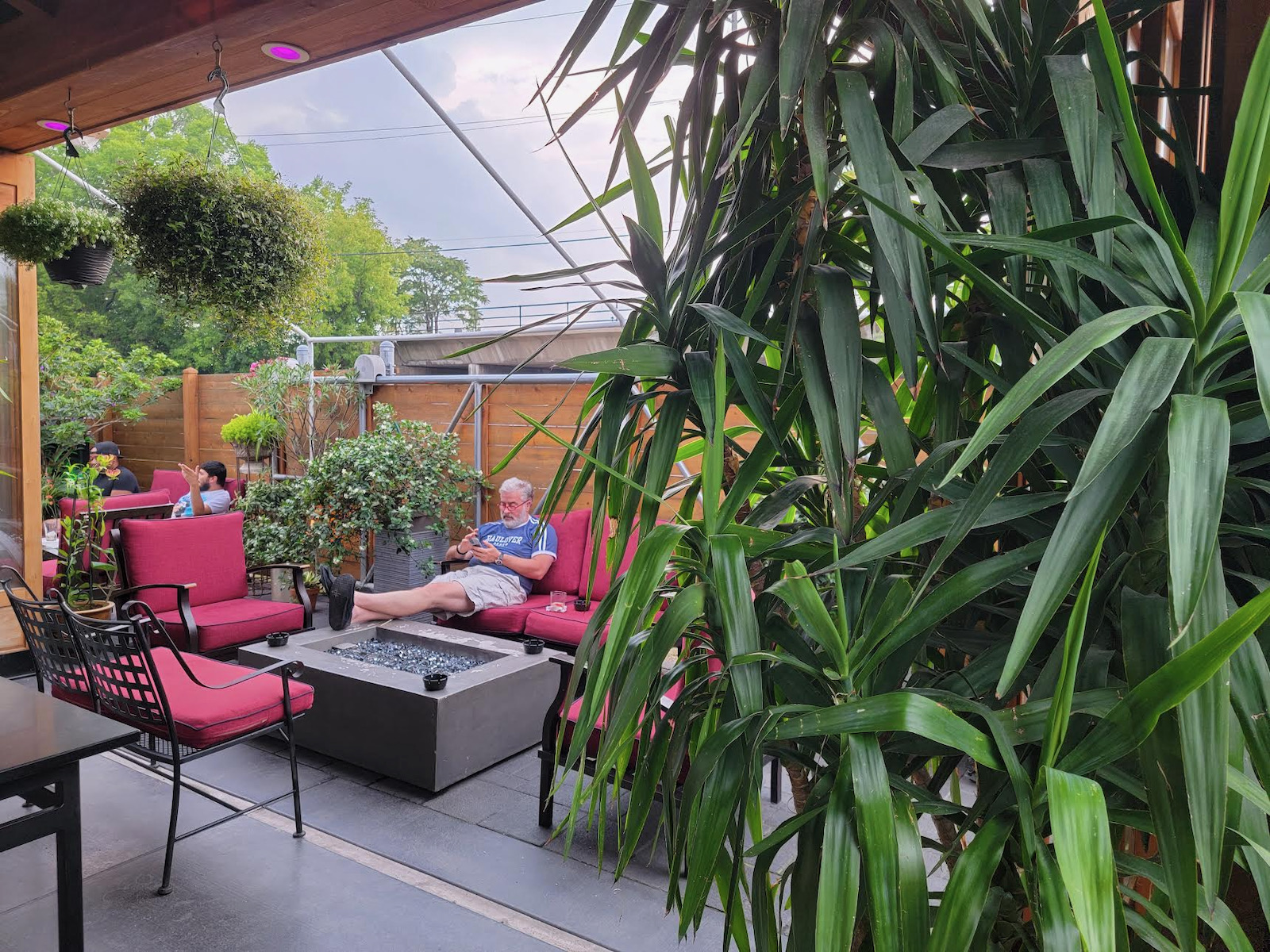 354 E. National Ave.
(414) 272-5789
"Originally, Kruz's patio was comprised of a large tent over a pool table – possibly the city's only outdoor pool table at the time – but was majorly upgraded with a wood gazebo and hundreds of species of different plants, some tropical that have been around for 15-plus years, some purchased this season. All of the greenery is thriving, blooming, reaching for the light and exploding with color."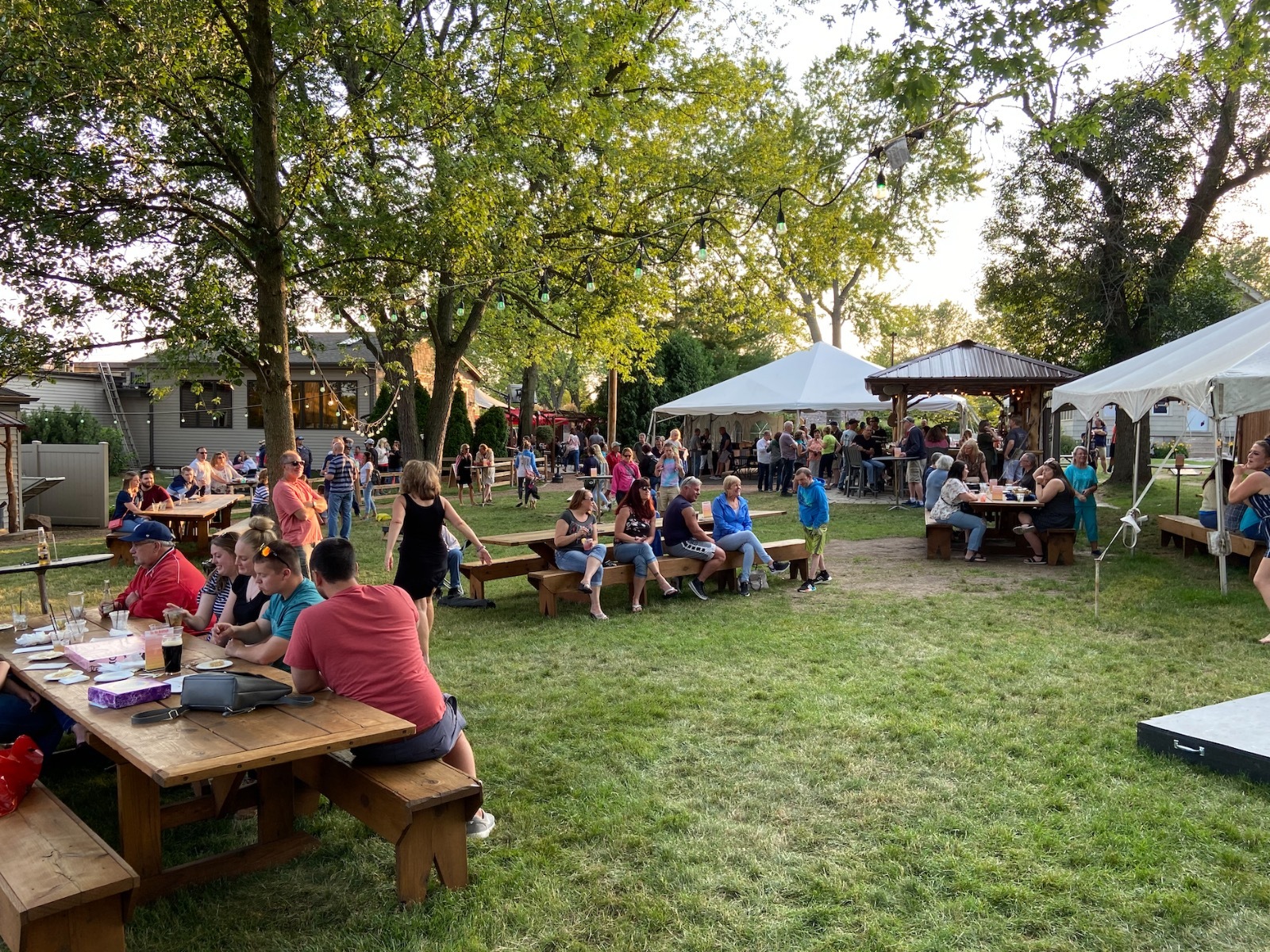 14460 W. College Ave.
(414) 427-3838
mattysbar.com
"Then you venture back into Matty's former patio space, now a spacious dining area brightened with natural light streaming through its long windows. And then you keep going into an open-air patio space. And keep going to more open-air deck room. And keep going to a large white party tent. And keep going and keep going and keep going until suddenly you're dancing and grooving in front of a bustling live music stage, rocking the sun down with dozens of other people, seemingly miles away from that quaint small-town neighborhood bar you were just in before. Like the Energizer bunny, it just keeps going ... and going ... and going ... and going ..."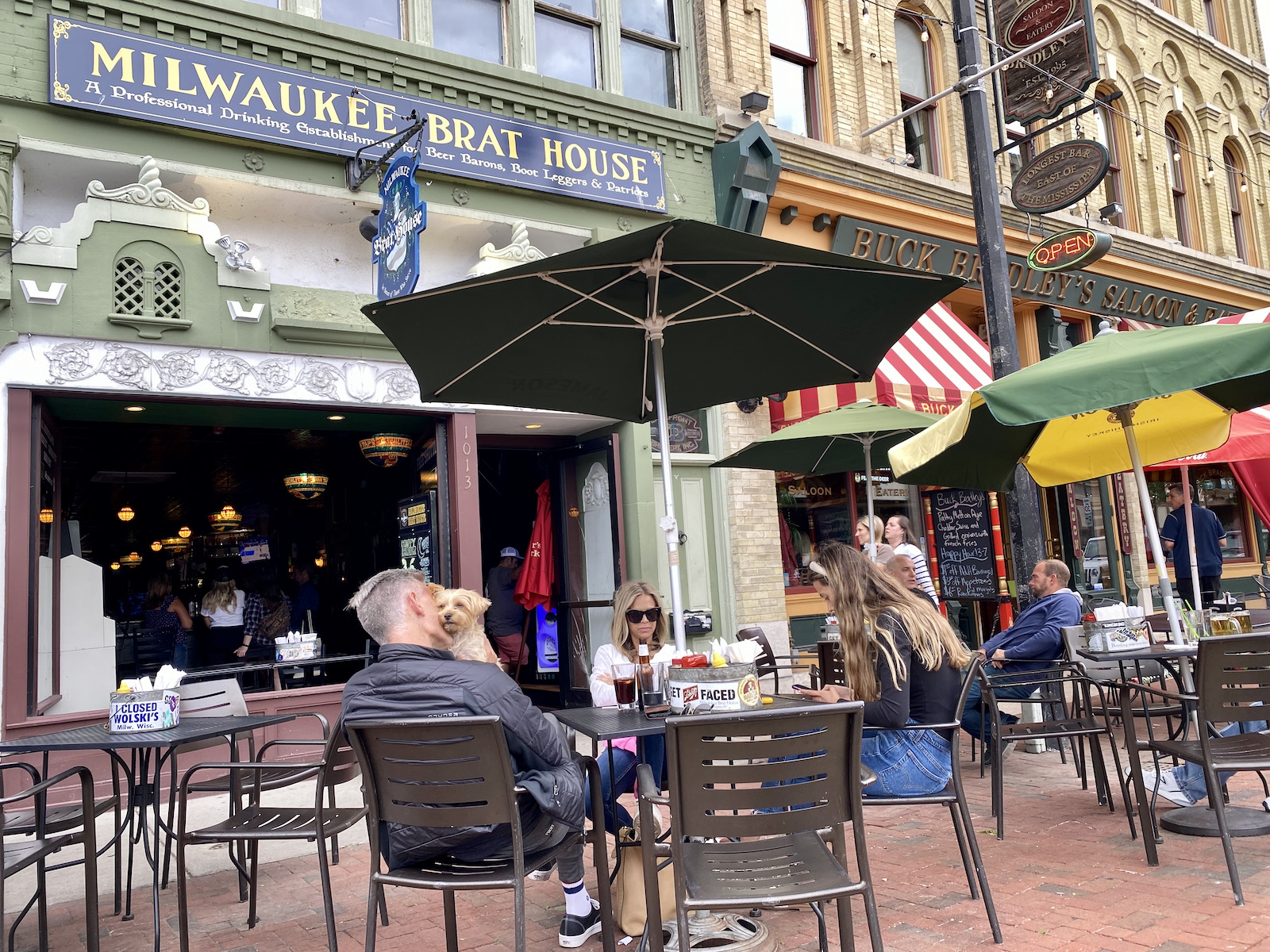 1013 N. Old World 3rd Street
(414)-273-8709
milwaukeebrathouse.com
"Spots like Milwaukee Brat House, a staple at 1013 N Old World Third St. since 2008, are a great bet, not only for grabbing a few drinks and a quick bite, but also for taking in all the pent up urban energy that's finally beginning to resurface after many months of pandemic-fed anxiety."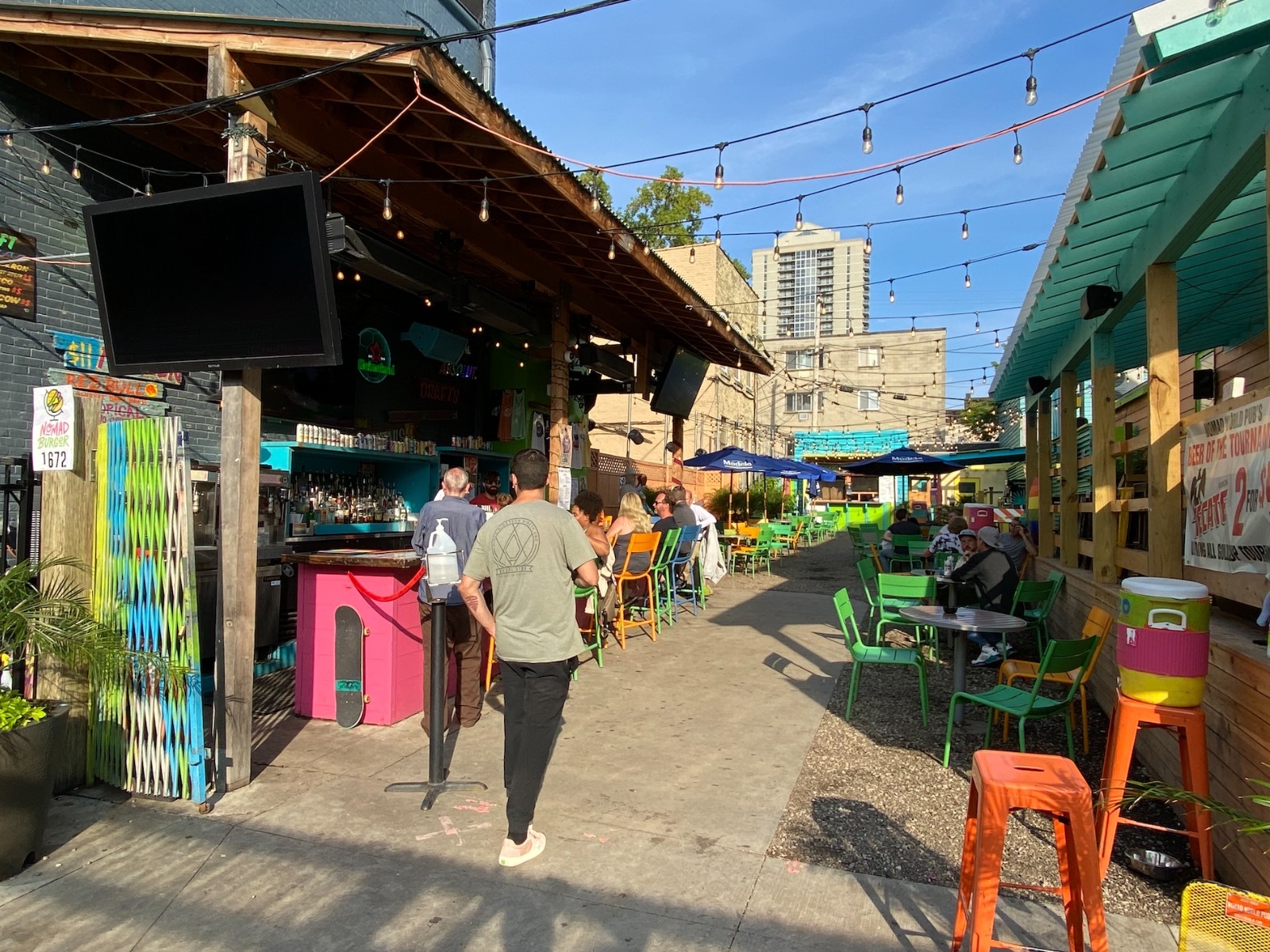 1401 E. Brady St.
(414) 224-8111
nomadworldpub.com
"First cleared out around 2016 and perfected over the years, the beer garden-like patio found behind Nomad is a bright, beautiful escape from the bustling main drag, with beaming colorful umbrella tables and seats spread around the space along with stools lined along its well-stocked outdoor bar. All the color, open air, remove from the commotion and breezy atmosphere bring a summery vibe to the outdoors space, ideally matching the energy of no matter what's happening within – a soothing beach-esque bungalow on calmer days, a festive jolt on game days or crowded nights."