Looking for Milwaukee patios and outdoor places to soak in the Great Milwaukee Summer? We're here to help with our Patio Picks series, brought to you by MillerCoors, in which we share our personal experiences at local patios that serve up outside comfort in outstanding ways.
Tired of your own backyard? Why not pop over The Backyard, an easy-going open-air escape on Bay View's main drag that's both pleasant and a party, all in one.
Even before outdoor options became just about our only oases, The Backyard – found at 2155 S. Kinnickinnic Ave. – served as a hidden-in-plain-sight gem of a neighborhood locale to soak in some drinks while also enjoying some gorgeous weather. Sure, there was the cozy bar space inside – which is now open once again – but the spot's not called The Indoors. It's called The Backyard – and its impressive titular feature earned its place on the bar's marquee. The large beer garden-esque gathering space featured a small paved patio complete with a firepit and outdoor bar, along with bag toss courts, grassy green areas, a large projection screen blasting movies and skate videos, and a row of grills open to the public for those hungry to cook up their own tasty soaker pads.
The Backyard, however, took advantage of the early pandemic shutdown to make its featured element even more of a standout with a new container bar set-up.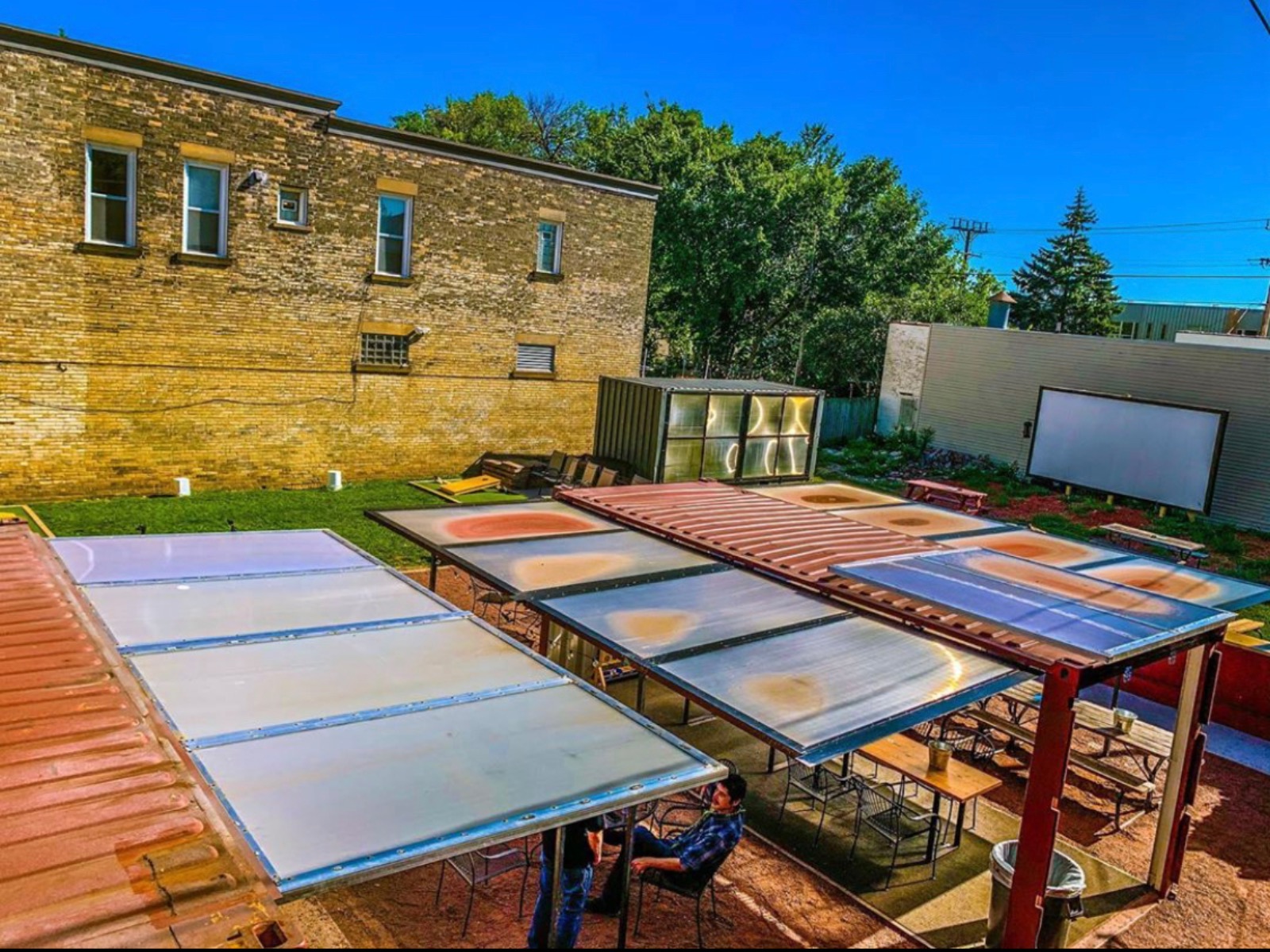 The grills, fire pit – albeit no longer a centerpiece feature – bag toss courts and big screen all survived the transition, as did the bar's menu of seltzers, mixed drinks and canned brews, all at working people's prices. (During one afternoon visit, two Hamm's tallboys were $3.)
Now, however, they're enhanced by several customized container spaces: one utilized as an outdoor bar complete with a bonus TV inside and one covering a long activity table with jumbo Connect Four and space for other games. A sturdy updated roof connects these first two features, providing some shelter from the sun and rain, while a final additional container is found further back toward the screen and green space, available for private rentals.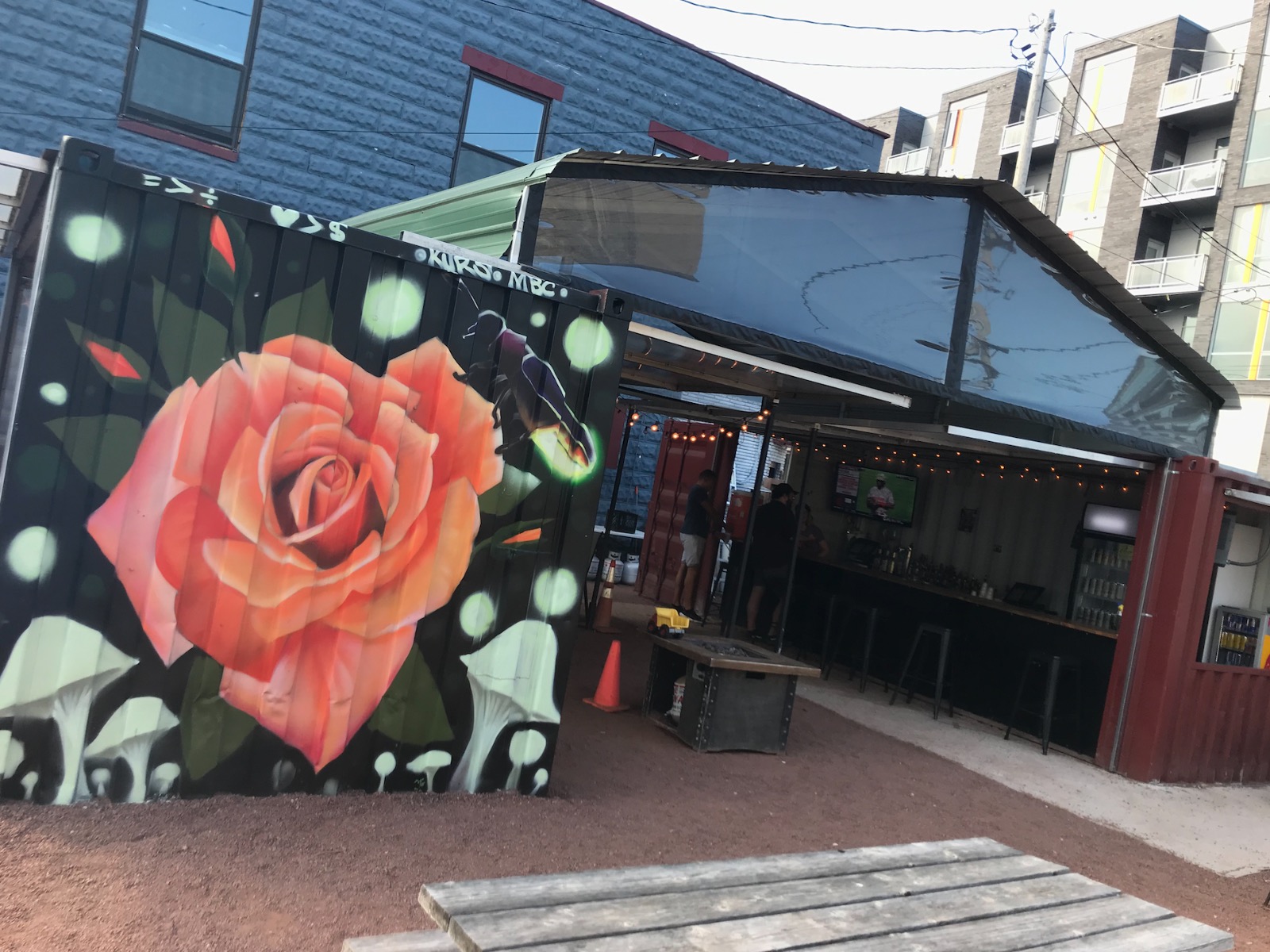 The updated layout renovates and fortifies certain elements – such is the case with the outdoor bar – and helps weather-proof areas while both opening up and organizing its crowd a little better with spaced seating scattered throughout.
Despite these changes, what remains unaltered is what's most important for a neighborhood bar: a comfortable, conversational vibe that's so relaxed that it feels as though you truly are just at a party in a friend's backyard. It's lively without becoming ludicrous, bustling but rarely overly busy. Basically, it feels like a night at the bar from back in the days when there was such a thing as a normal night at the bar.
The Backyard is still food-friendly, so if you're feeling peckish after pounding a few back – and you didn't bring any burgers or brats to fire up on its available grills – you can bring in takeout orders from one of the many, many tasty spots just down the block in downtown Bay View. The Backyard is also still dog-friendly, allowing pooch-owners to bring their pets over to the bar for a breath of fresh air (and maybe a sip of your brew if you have a literal boozehound).
And yes, it's still events-friendly. Last year, the bar teamed up with FM 102/1 and La Crosse Distilling Company for drag queen bingo and B-movie nights, featuring outdoor games and screenings of cult hits like "Reefer Madness" and "Plan 9 from Outer Space." And now with things opening back up, The Backyard's reloaded its schedule with live music performances and DJ shows that create a fun, low-key but high-energy atmosphere – a party porch that's still never too packed.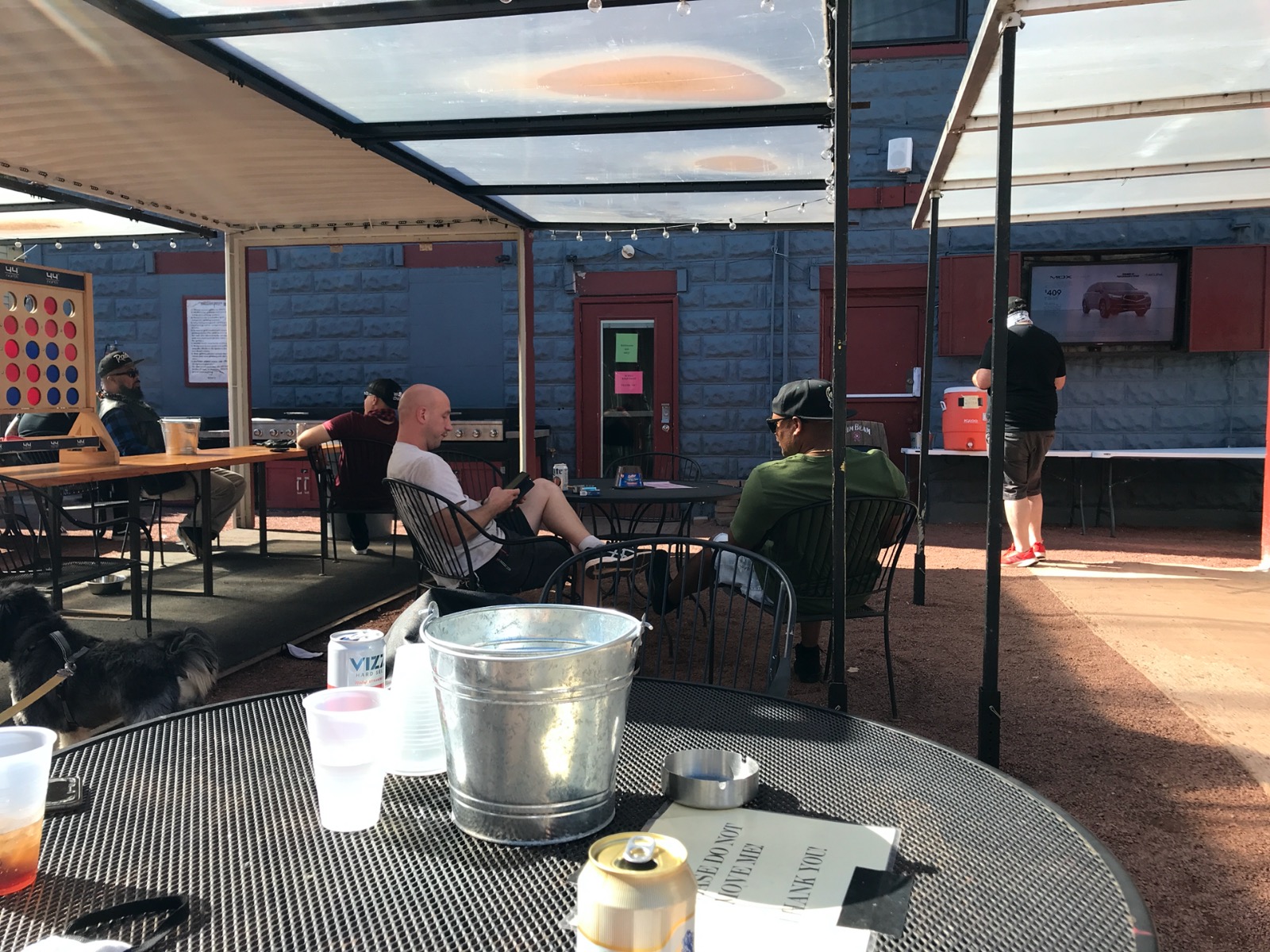 Maybe most compelling, The Backyard is sports-friendly. I personally used The Backyard's wide open space as my local sports bar during the unconventional 2020 seasons. During the pandemic's peak, typical indoor sports bar options could feel like touchy territory. But thanks to its two outdoor TVs – small but visible from most tables with a solid sound system – the Bay View bar was one of the few places in Milwaukee where a fan could watch a game with people in a safe, outdoor setting. Watching the Bucks-Heat playoff series last season, I felt quite a number of ... unpleasant feelings (thanks a lot, Coach Bud), but thanks to The Backyard's set-up, unsafe was never among them.
And now a year later – in an improved world with an improved Bucks team to boot – it's only become a better and even cozier place to both cheer and cheers.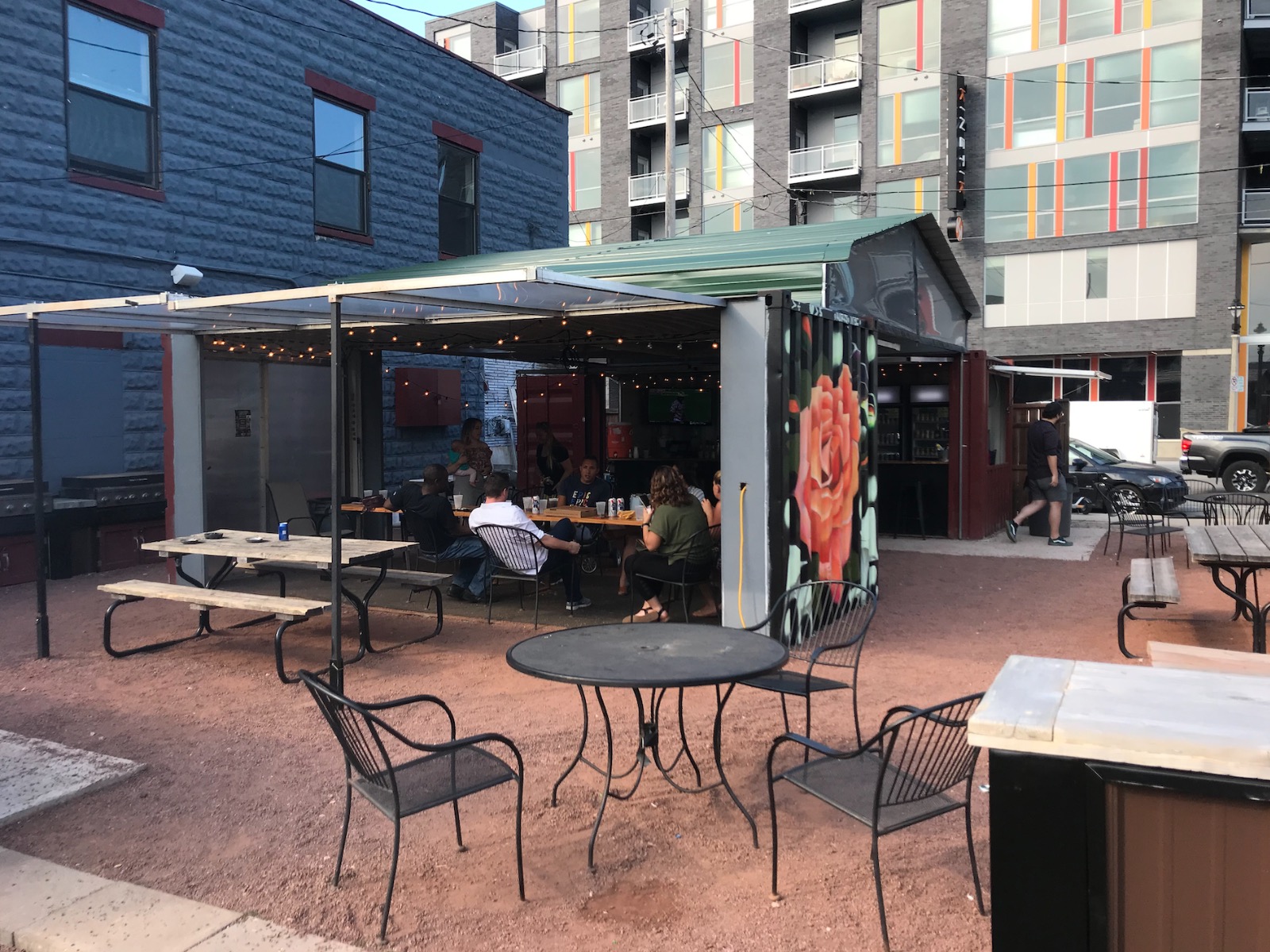 Above all, The Backyard is still just plain friendly, a nice neighborhood bar that feels like home even when you're away from your actual home.
As much as it is a gigantic cliché to say that one has always had a passion for film, Matt Mueller has always had a passion for film. Whether it was bringing in the latest movie reviews for his first grade show-and-tell or writing film reviews for the St. Norbert College Times as a high school student, Matt is way too obsessed with movies for his own good.
When he's not writing about the latest blockbuster or talking much too glowingly about "Piranha 3D," Matt can probably be found watching literally any sport (minus cricket) or working at - get this - a local movie theater. Or watching a movie. Yeah, he's probably watching a movie.