Looking for Milwaukee patios and outdoor places to soak in the Great Milwaukee Summer? We're here to help with our Patio Picks series, brought to you by MillerCoors, in which we share our personal experiences at local patios that serve up outside comfort in outstanding ways.
Walking in the front door of Matty's Bar & Grill, found at 14460 College Ave., the New Berlin neighborhood bar looks like just that: a neighborhood bar.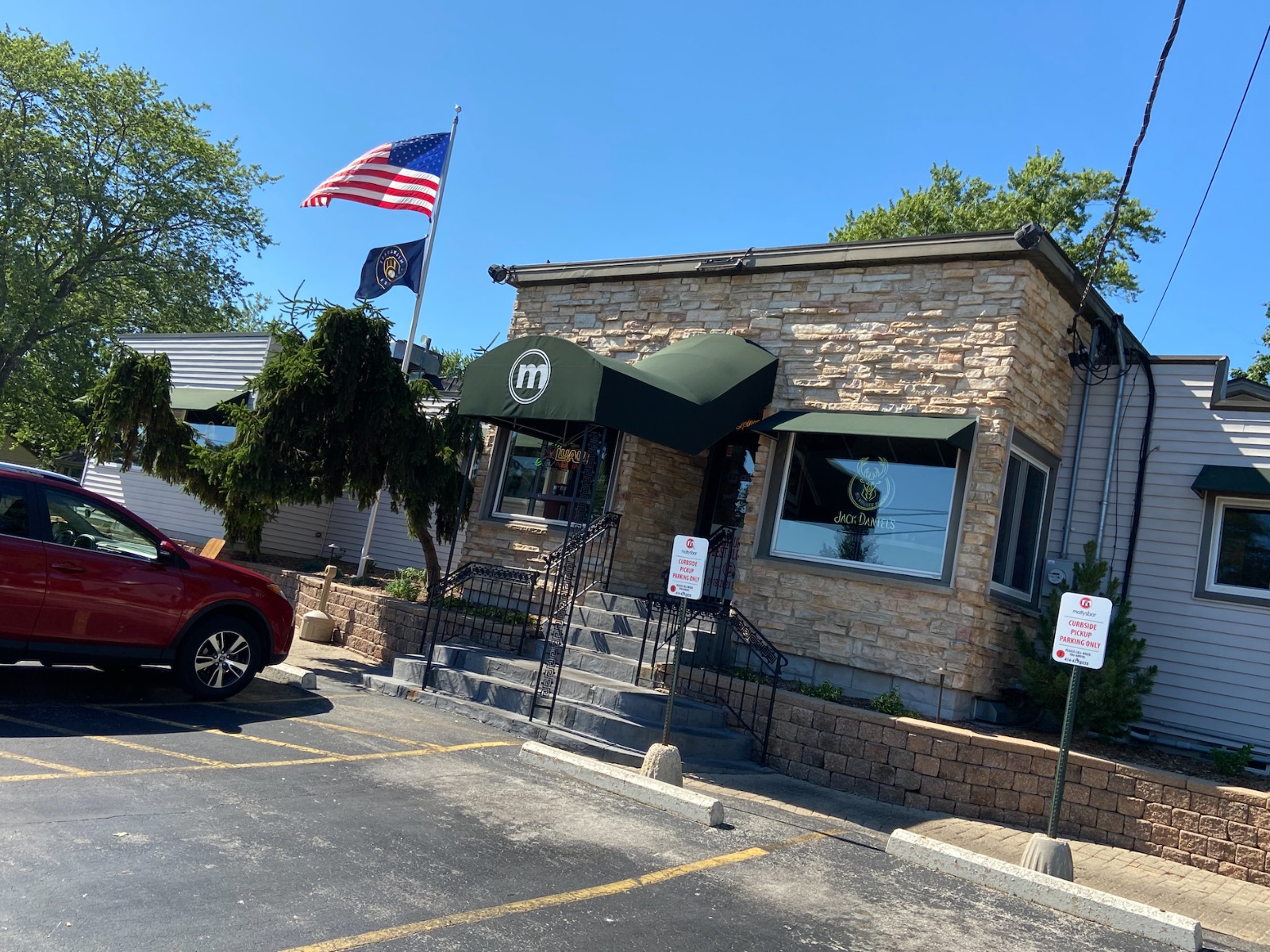 The main indoor bar has that classic warm town bar vibe: regulars young and old gathered around the bar or sitting around the scattered small tables, watching the games and discussing the topics du jour while enjoying the beer and food menu, which ranges from simple to sophisticated but all satisfying. Beyond some cool sports memorabilia on the walls and a stellar food-and-drink lineup, however, Matty's just appears to be a small place that, like the best neighborhood spots, is spectacular because it's unspectacular: cozy, friendly, unshowy, pretension-less and timeless.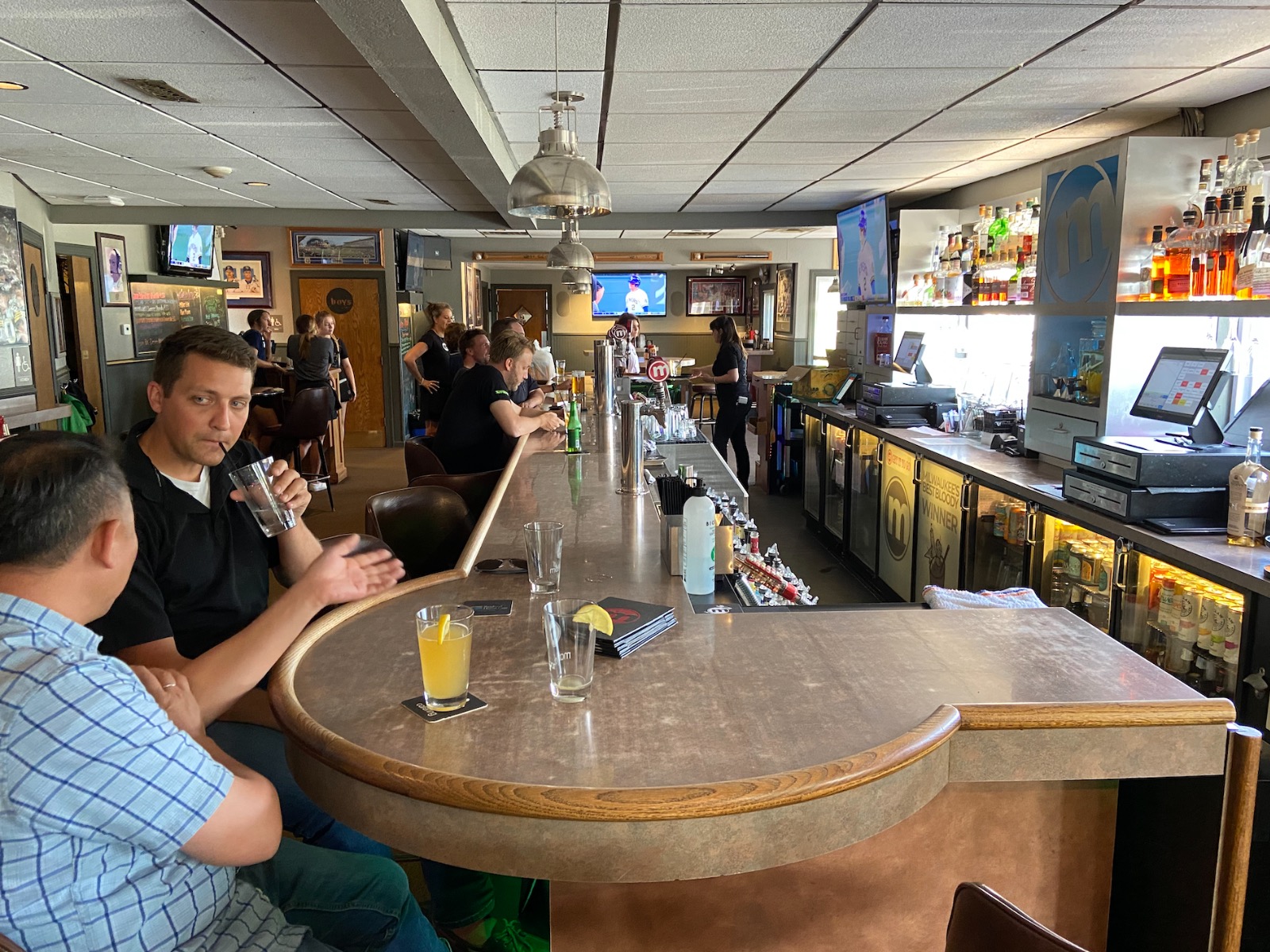 Then you venture back into Matty's former patio space, now a spacious dining area brightened with natural light streaming through its long windows. And then you keep going into an open-air patio space. And keep going to more open-air deck room. And keep going to a large white party tent. And keep going and keep going and keep going until suddenly you're dancing and grooving in front of a bustling live music stage, rocking the sun down with dozens of other people, seemingly miles away from that quaint small-town neighborhood bar you were just in before. Like the Energizer bunny, it just keeps going ... and going ... and going ... and going ...
"We've had regulars that stay in the bar area, then all of a sudden they come back saying, 'Wait, you have an outside bar area? We've been coming here for 10, 15, 20 years,'" said owner Matt Anderson. "They keep going through the building and going back and discovering it keeps going. We call it 'The Compound' because it just keeps expanding."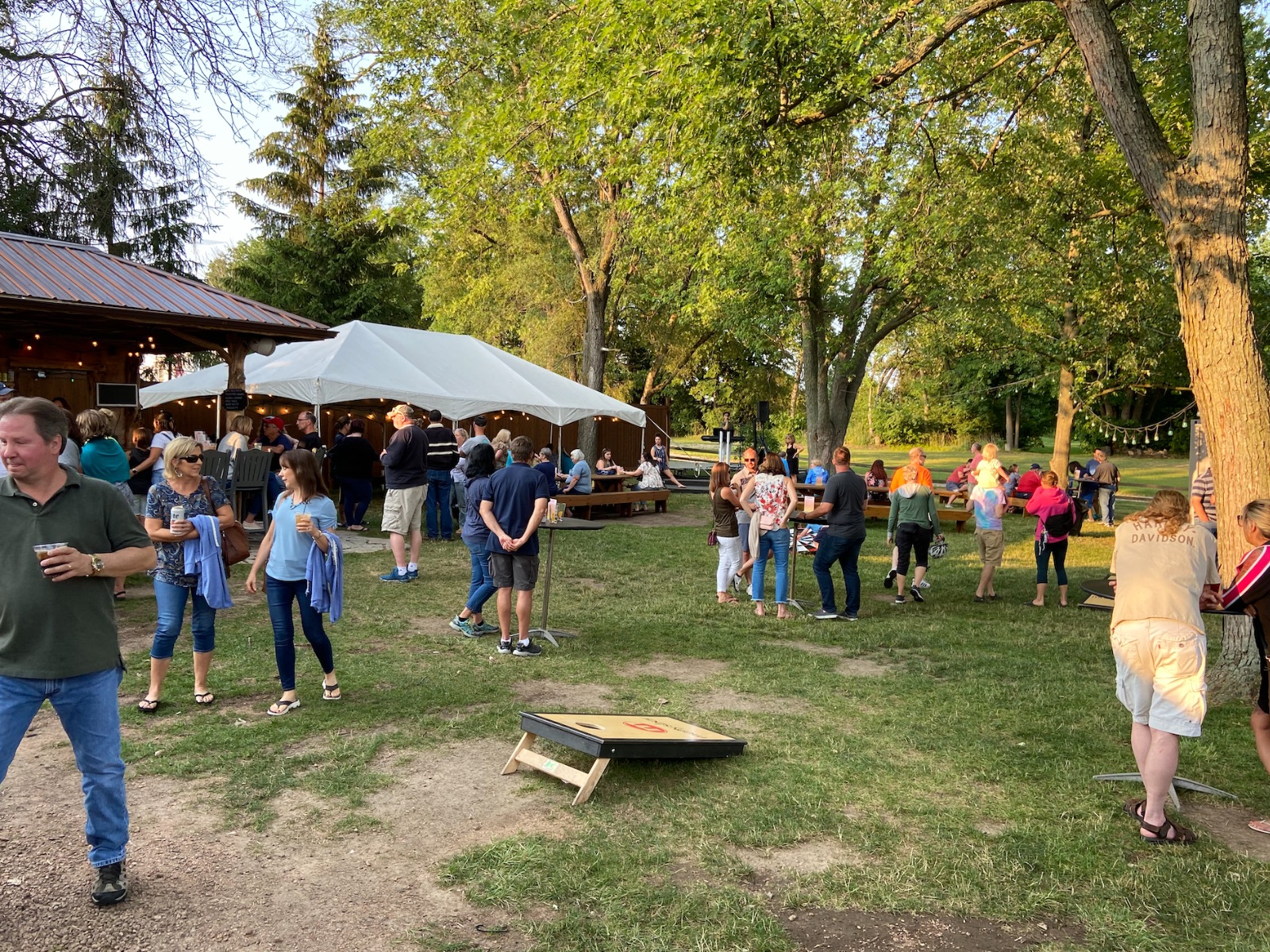 That's the beauty, however, of Matty's patio: It's somehow simultaneously massive and intimate, the humble town tap and the sprawling, bustling commotion in the community. The New Berlin patio is like your best friend's big backyard party, a vibe that took almost 25 years to evolve – and is still evolving to this day.
It was certainly a different sight before Anderson first bought the space and opened Matty's in 1997. Once just a modest ten-stool neighborhood tavern called College Pub, Anderson went to work renovating and opening up the inside of the bar as well as an open-air Cream City Brick patio. That patio transformed into the enclosed dining space as Matty's built a new outdoor back addition, bringing in more brick features, television screens and firepit areas about eight years ago.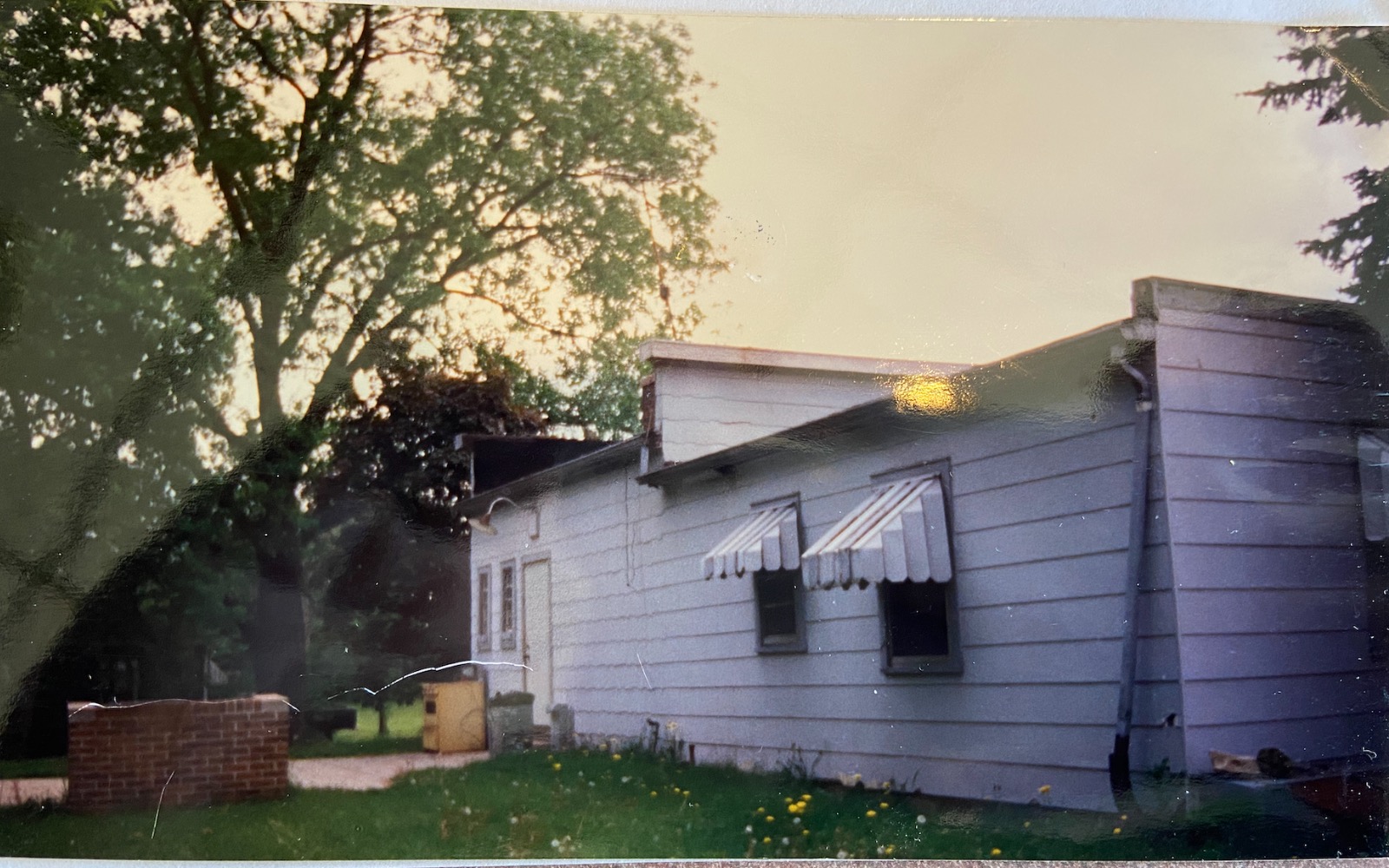 As Matty's popularity grew, so did Matty's itself, adding the large outdoor tent around six or seven years ago followed by the bonus rustic bar, bringing some extra atmosphere to the back as well as a place to fill up your glass. Yard games, standing tables, picnic tables and, most recently, a new container kitchen all joined the party in Matty's backyard as well over the years – along with a performance stage that jams out every weekend with its summer concert series, running Thursdays from 5-9 p.m., Fridays and Saturdays from 4-9 p.m., and Sundays from 2-7 p.m.
The result is a neighborhood hang offering something for everybody and every mood. Want the cozy bar atmosphere? Belly up to the bar inside. Want that but with outside? Wander up to the outside taps. Want some comfortable porch seating for dinner and discussion? Try the covered dining area or paved patio space. Need a family destination? Snag a table outside next to the bags or Jenga. Want a rockin' party? Dance your way to the stage. Maybe an event spot? Venture into the tent, which offers room for private gatherings as well as bourbon tastings, other events or just extra drinking and sitting space. For such an unassuming spot, Matty's seemingly has every base covered – from traditional bar to beer garden and bustling music hall – all connected by warm weather and even warmer neighborly vibes.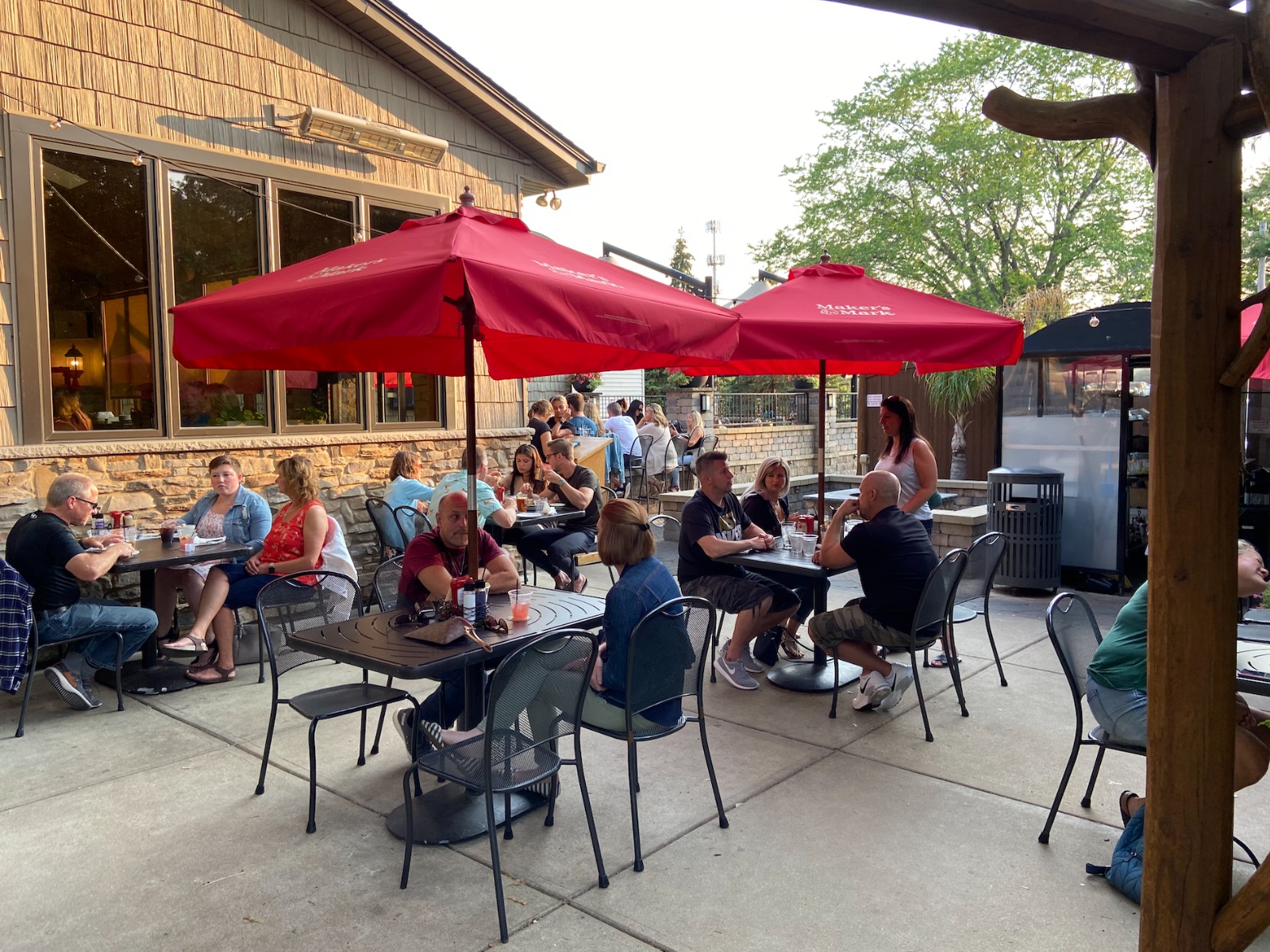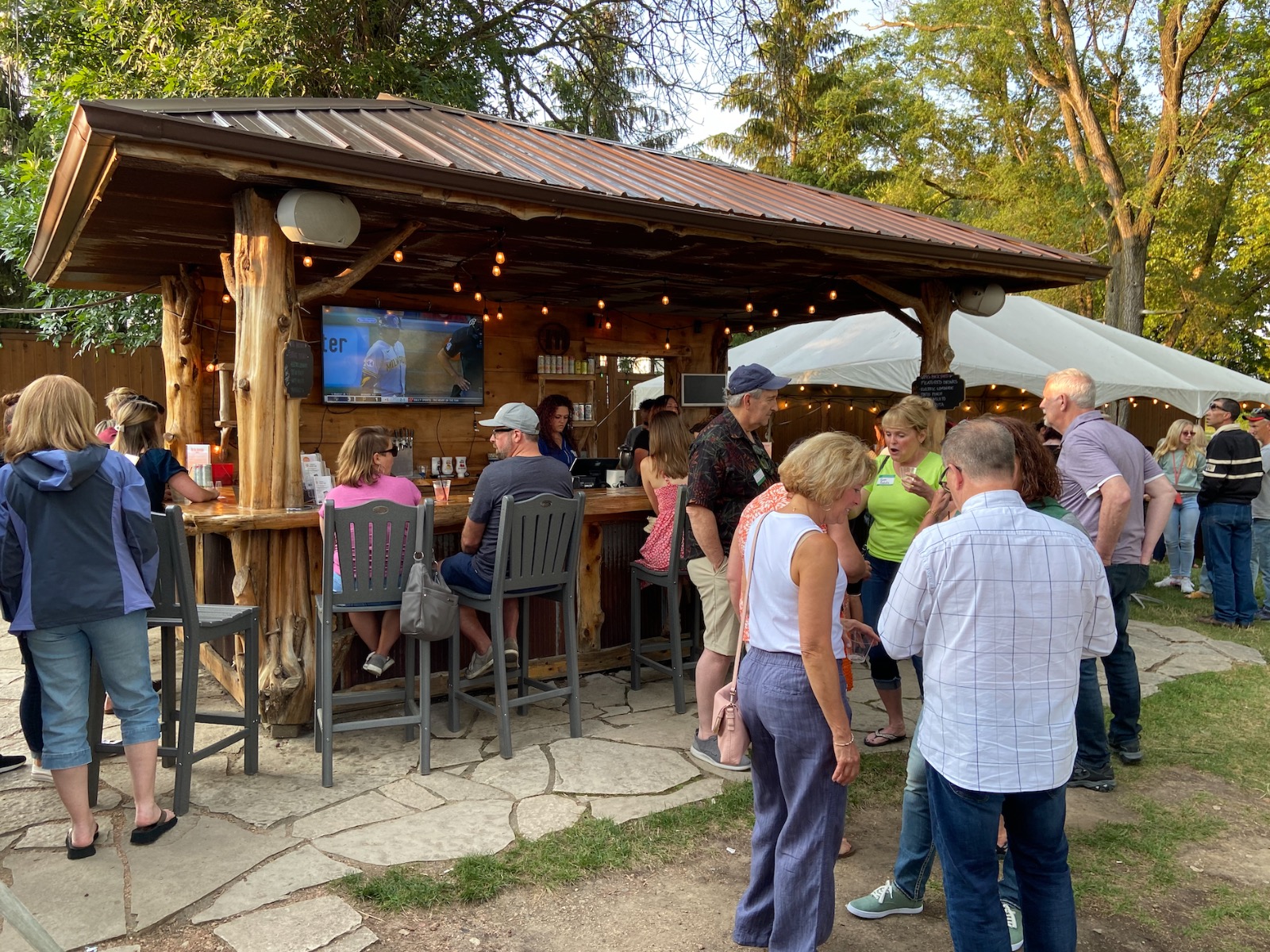 You can add COVID-friendly escape to that list as well as Matty's patio space was even more in the spotlight than usual over the past year with open-air hangouts proven to be the safest option. While the tents and outdoor elements were in place prior to the pandemic, Matty's put a larger emphasis on those spaces and outfitted them for longer, more comfortable use, adding flooring and carpeting as well as heating the tent throughout the winter.
The changes and evolutions aren't stopping for Matty's any time soon, either. According to Anderson, a new gazebo-like covered deck is coming to a grassy patch currently occupied by some bag toss, and the current makeshift stage area will be replaced with a full-size permanent stage, featuring a massive 19' by 19' LED screen serving as the backyard's focal point. Added paved pathways, extra pavilion and deck space, and more are also on the horizon for Matty's, with the first phase beginning as soon as this week.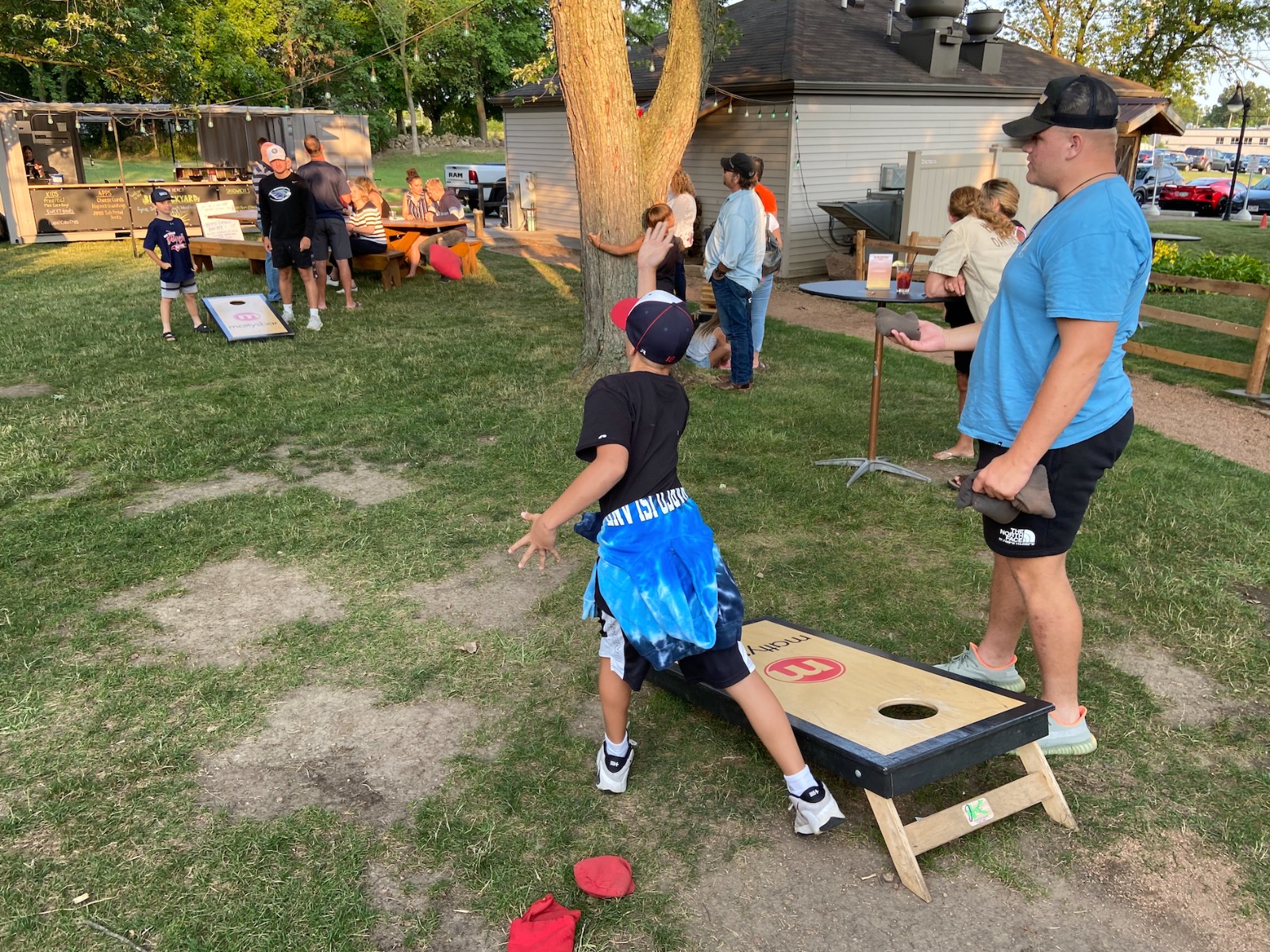 And as Matty's grown, so has its legacy and roots in the community.
"As we're getting into these years, we've got people who used to come through our Breakfast with Santa with their parents now bringing their kids in for Breakfast with Santa," Anderson reflects. "People I went to high school with, we now employ their kids."
Indeed, if time and my personal visits there have taught me anything about Matty's, it's that no matter the changes and adjustments, the relaxed and affable neighborhood party energy out on the patio isn't going anywhere.
As much as it is a gigantic cliché to say that one has always had a passion for film, Matt Mueller has always had a passion for film. Whether it was bringing in the latest movie reviews for his first grade show-and-tell or writing film reviews for the St. Norbert College Times as a high school student, Matt is way too obsessed with movies for his own good.
When he's not writing about the latest blockbuster or talking much too glowingly about "Piranha 3D," Matt can probably be found watching literally any sport (minus cricket) or working at - get this - a local movie theater. Or watching a movie. Yeah, he's probably watching a movie.