Back when Milwaukee was one of the beer capitals of the world, the city was also home to an impressive array of maltsters that provided seemingly endless bushels of sprouted barley to make the brew.
Even today, in a much different brewing environment, Milwaukee is home to two malting companies, with another, Briess, located in Chilton.
The huge Malteurop occupies and operates the former Froedtert Malt plant in West Milwaukee, and Milwaukee-born-and-bred Proximity Malt is headquartered at 644 S. 5th St., in Walker's Point, where it employs a staff of seven.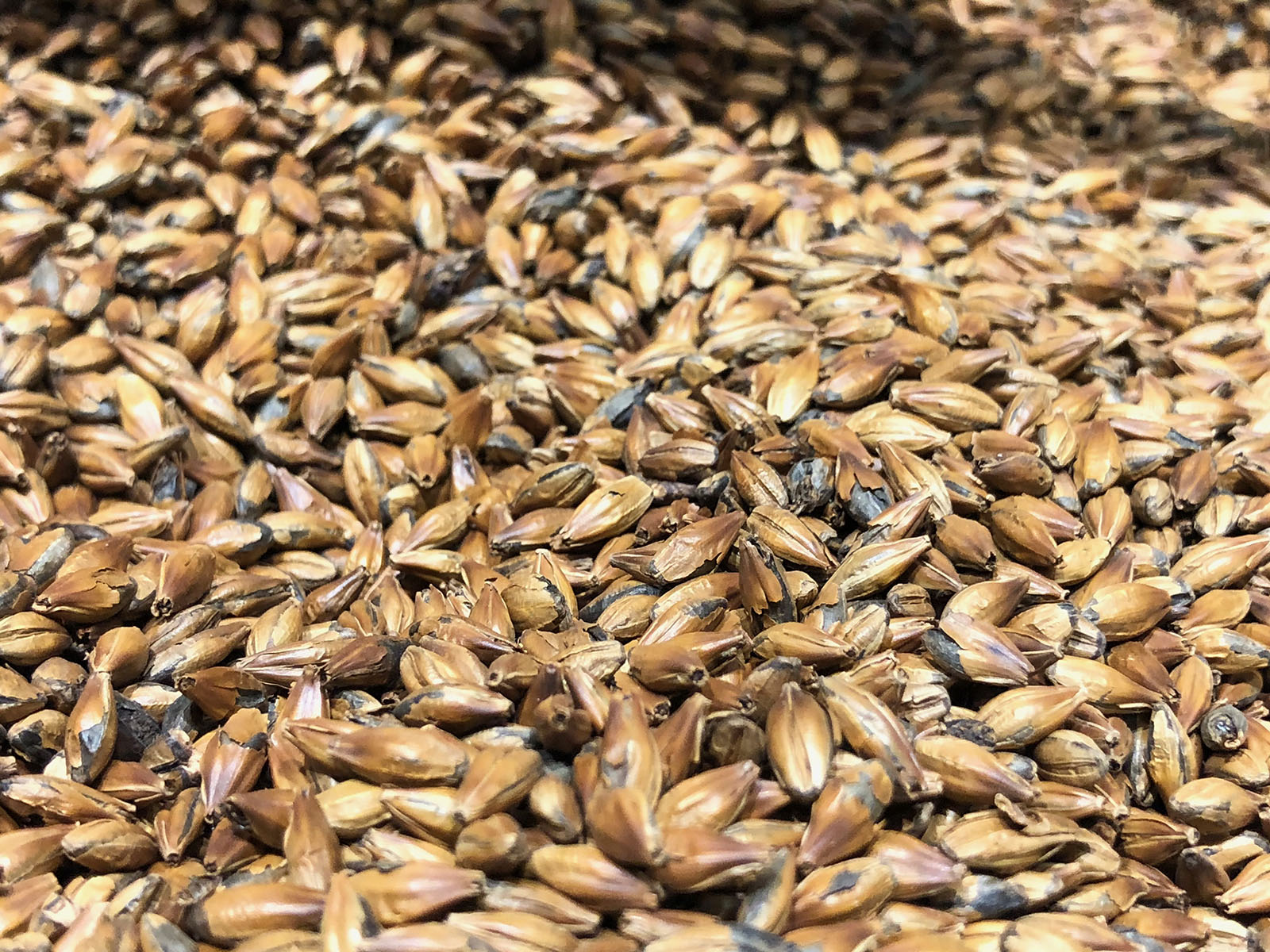 While the name suggests a philosophical closeness to the product, it also refers to a physical nearness to the source. So, while Proximity was founded here in 2015 and is headquartered here, it operates malting facilities in Laurel, Delaware and Monte Vista, Colorado, near where the barley it malts is grown and harvested.
In addition to the roughly 25,000 tons of barley malted each year at each of those two identical plants, the Milwaukee headquarters has a pilot system that is also identical to the larger malting systems at the main plants, albeit on a much scaled-down size.
The system here is used for test batches, research and some small production runs, mainly for local breweries.
Proximity's customers are brewers, distillers and food companies of all sizes.
"We wanted to develop sustainable supplies of locally-grown, premium barley and malt those grains to a new standard – one defined by the needs of all-malt craft-style brewers and distillers, regardless of size," CFO Dale Bugajski has said.
"From that, Proximity Malt, the first regional malt company dedicated to the needs of craft brewers, distillers and food-users was born."
"We'll sell to anybody who wants to buy our malt," adds VP of sales and marketing Amy Germershausen. "We won't discriminate."
Midwest sales prospector Chris Dauss chimes in, "One barrel or 1,000 barrels."
As the decades progressed post-Prohibition, brewery consolidation meant fewer and fewer, but bigger and bigger, breweries, and the malting industry followed suit. At the same time, the big brewers were training their customers to enjoy beer that required fewer and fewer hops per barrel and considerably less malt, too.
This changed the face of the malting industry, too.
But the rise of craft beer has been a boon.
"In the beer industry, in general, craft barrels are increasing and non-craft barrels are decreasing," says VP of malting operations Dave Kuske. "The craft percentage of the market share is expanding still."
Adds Germershausen, "35 to 40 percent of the total malt usage in the United States goes to the craft breweries, because they use so much more malt per barrel (than macrobrewers)."
And what does malt do in beer?
Not only does it help fermentation convert sugar to alcohol, it contributes color and body and malty flavor to beer. Malt also helps support and balance hop character. So, even when you're drinking a hopped-up brew, there's a lot of malt in there to help make it all work.
And what is malting, in the first place?
Barley is harvested and delivered to the malt plant, where it is cleaned and then steeped in water to set up germination, which takes place in the next step. Germination occurs in beds and when the tiny rootlets sprout, the barley is moved to a kiln where heat dries it and halts the germination process, because brewers don't want tiny barley plants.
What malting does is unlock the enzymes in the barley that allow the yeast to more easily convert the sugars into alcohol in the brewing process.
After the kiln, some malt goes into a roaster where it is toasted to varying shades of brown to create the dark malts that are used in stouts and porters and other darker shades of brew.
Kuske (pictured above) says that though Proximity supplies distillers and other businesses, too, the majority of its customers are brewers.
"We run the spectrum from very large to the neighborhood corner brewery," he adds. "We're set up for that. Its really nice to be here in Milwaukee, because there's such a great brewing history and brewing culture and beer culture. In the last eight, maybe 10 years all these new breweries popped up. The corner brewery is kind of taking over more what the former bar used to be, which is fantastic. I love it ... it's people that are passionate about this industry."
Kuske says that truckloads of malt arrive from Colorado about every two weeks and they begin getting it to nearby clients. Some clients are so close that they don't even use a truck for deliveries there.
"We do a lot with MobCraft (around the corner)," he says. "It's very common for us to drive a forklift over there with it.
"Chris and I love nothing more than going to these breweries and drinking beer with them and bringing some malt and saying, 'Hey we made a new malt, here's a new malt profile.' It's incredible."
Though Proximity works with small American farmers to grow suitable adaptations of European varieties that have been developed over centuries to suit brewers' needs, it is also constantly working on developing new styles and helping brewers create desired profiles through different types of malts and roasts and the like.
"We absolutely feel that barley flavor, malt flavor is becoming more and more important, which is a really good conversation to have with our customers," says Germershausen. "We think that barley flavor can come from variety."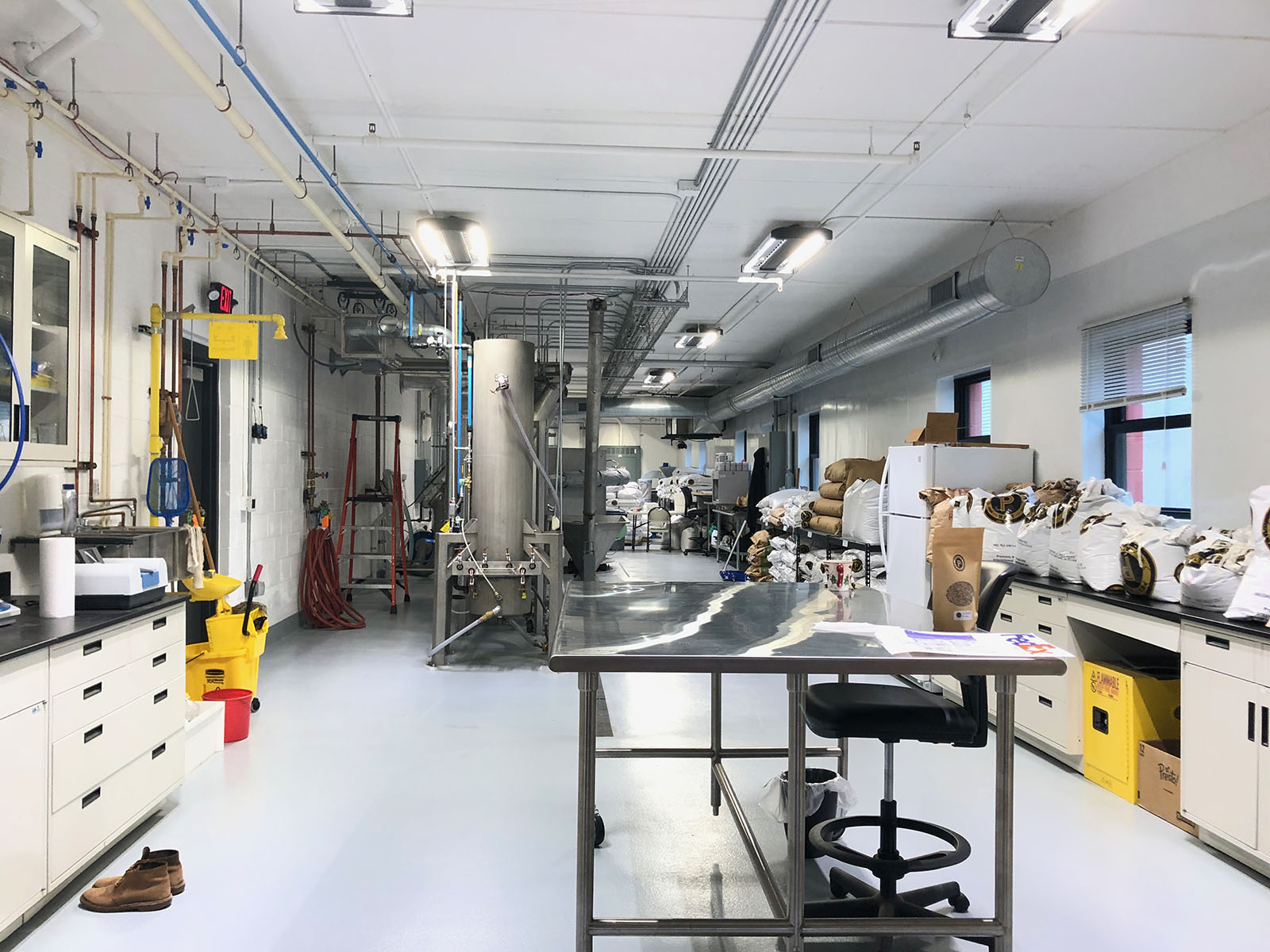 And that's where the pilot malting facility in Milwaukee comes in. On the day I visited, Kuske offered me coffee made from beans he roasted himself in the pilot roaster. And in one of the machines there was leftover millet from an experiment he was working on.
"Everybody out there is always looking for something new, which is great," says Kuske. "So if I'm concocting a new malt, I can make my study with a finished beer in mind. Before I even make the malt I can go out there to a whole host of small craft brewers here in Milwaukee and go, 'Hey we'd like to try doing this malt, would you be interested in coming up with a beer recipe with us?'"
Dauss says brewers also come to Proximity with specific requests.
"We've had brewers come to us and say, 'this is what I'm looking for, do you have something that matches that?' We try to come up with something that will do that for them and we have ability to run that (in the pilot system). We've had some great stuff come out of here that breweries really like."
Kuske is a tinkerer willing to give most anything a try and he can reel off a number of collaborations he's working on at any given time. Without the pilot system, that aspect of Proximity's business would struggle to exist.
"We recognized that we needed an innovations center," he says of the small system. "Producing all the different malt styles that we were going to do ... how are we going to evolve the recipes? How are we going to select the barley varieties to know what was best to plant? Which was going to produce the best malt?
"So, we went to the manufacturers that were producing our wholesale plants and said that we would like an exact replica but for 200-pound batches."
"For reference, and to give you an idea of the scale," adds Dauss, "each batch at a full facility is about 440,000 pounds of barley."
Kuske chimes in to add, "But it does scale very well, so we utilize it and we call it our utilization center. We have a full-blown replica of what we have at the big plants, including the pilot roaster."
Often, the small test batches create enough malt for a small local brewer to do a batch of something special.
"The beauty of our system is that it really replicates what we're doing so we can scale out very easily to our malt houses," says Germershausen, "and we produce enough – we're talking about 150 pounds of finished malt – that if someone wanted to run a brew on it, we have enough."
Born in Brooklyn, N.Y., where he lived until he was 17, Bobby received his BA-Mass Communications from UWM in 1989 and has lived in Walker's Point, Bay View, Enderis Park, South Milwaukee and on the East Side.
He has published three non-fiction books in Italy – including one about an event in Milwaukee history, which was published in the U.S. in autumn 2010. Four more books, all about Milwaukee, have been published by The History Press.
With his most recent band, The Yell Leaders, Bobby released four LPs and had a songs featured in episodes of TV's "Party of Five" and "Dawson's Creek," and films in Japan, South America and the U.S. The Yell Leaders were named the best unsigned band in their region by VH-1 as part of its Rock Across America 1998 Tour. Most recently, the band contributed tracks to a UK vinyl/CD tribute to the Redskins and collaborated on a track with Italian novelist Enrico Remmert.
He's produced three installments of the "OMCD" series of local music compilations for OnMilwaukee.com and in 2007 produced a CD of Italian music and poetry.
In 2005, he was awarded the City of Asti's (Italy) Journalism Prize for his work focusing on that area. He has also won awards from the Milwaukee Press Club.
He can be heard weekly on 88Nine Radio Milwaukee talking about his "Urban Spelunking" series of stories.