Get ready to soak up more bar articles, imbibable stories and cocktailing content, brought to by Miller Lite. For more of our Bar stories click here!
(NOTE: This article first appeared in 2017 and is being shared here as a 2022 Bar Month #throwbackthursday)
Thousands of Milwaukeeans drive past the 10th Street Brewery, 1515 N. 10th St., every single day and yet, still, the place perched atop a bluff on the edge of 10th and Galena Streets has an image problem. Few people seem to realize the stark white building, the windows of which glow gold like lager at night, is an active brewery, carrying on the city's long tradition of making beer.
"Some people think it's a billboard," says operations manager Dan Pearson as he and assistant brewmaster Dave Hansen usher me into the brewery's tasting room overlooking I-43, to meet CJ Leinenkugel. Outside the big windows, cars whoosh by, without – it seems – giving the brewery a second look.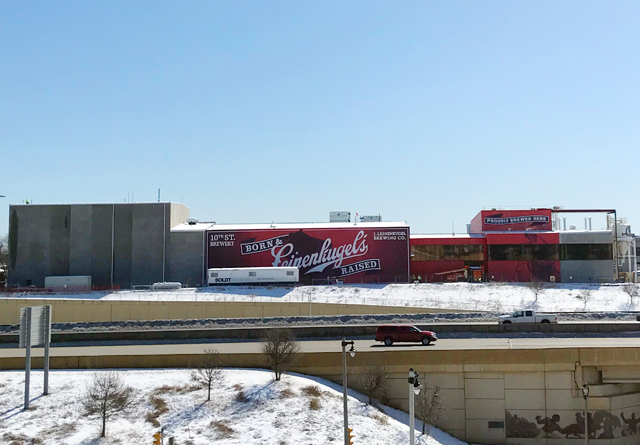 Though a giant Leinenkugel's ad is painted on the side of the building, making it, in effect, a billboard, the place is much more than that. And the minute the door swings open, one is greeted with the smell of brewing that not all that long ago used to envelope the entire neighborhood, thanks to the former Pabst Brewery perched on high ground just across McKinley Avenue.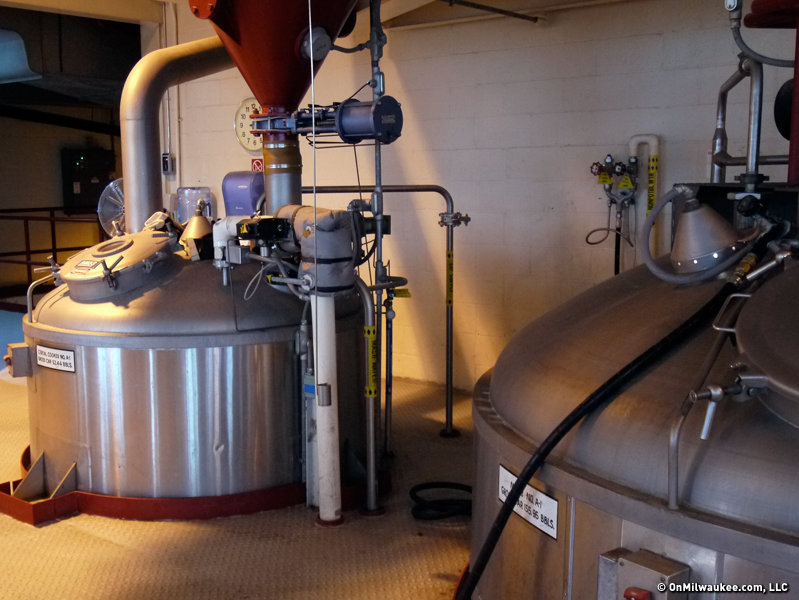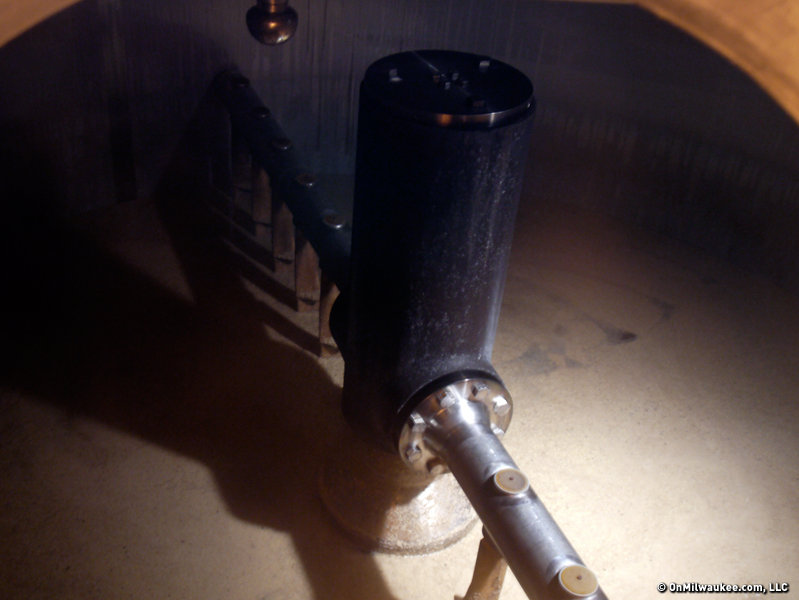 When news broke in 1985 that, after a failed bid to purchase Pabst, La Crosse-based G. Heileman planned to build a new brewery in Milwaukee, the city was elated and speculation began.
Would the Heileman-owned Blatz return to Brew City? Would Heileman seek to purchase another Milwaukee-based brand?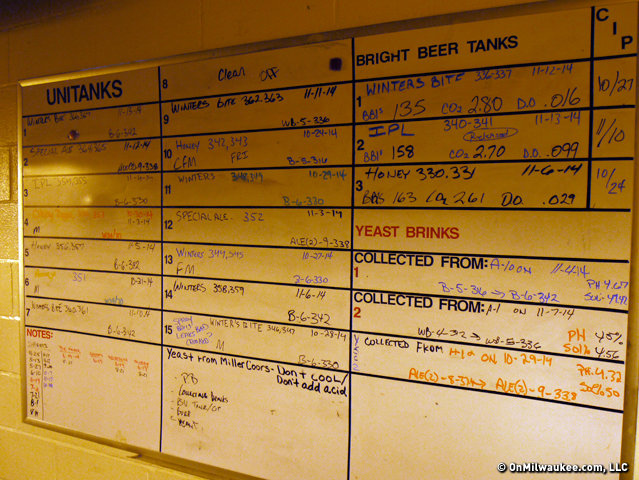 None of this turned out to be true. Heileman was, instead, planning an "ultramodern" and "highly automated" brewery at a cost of about $8 million. The brewery, it was reported, would be state of the art and the first of its kind in the country.
Then-Mayor Henry Maier celebrated the plant, even though it wouldn't do much for job growth. The brewery, which Heileman hoped would brew beers to lure away some import sales, would only employ about a dozen people.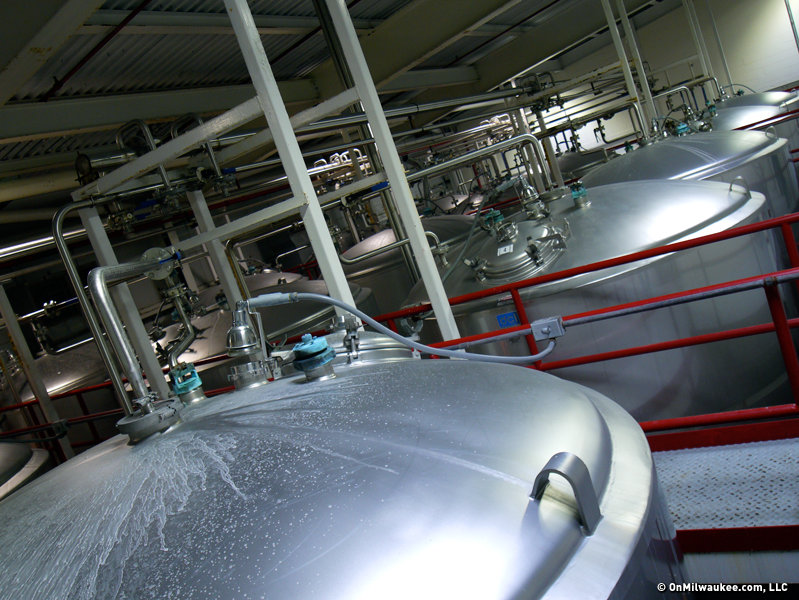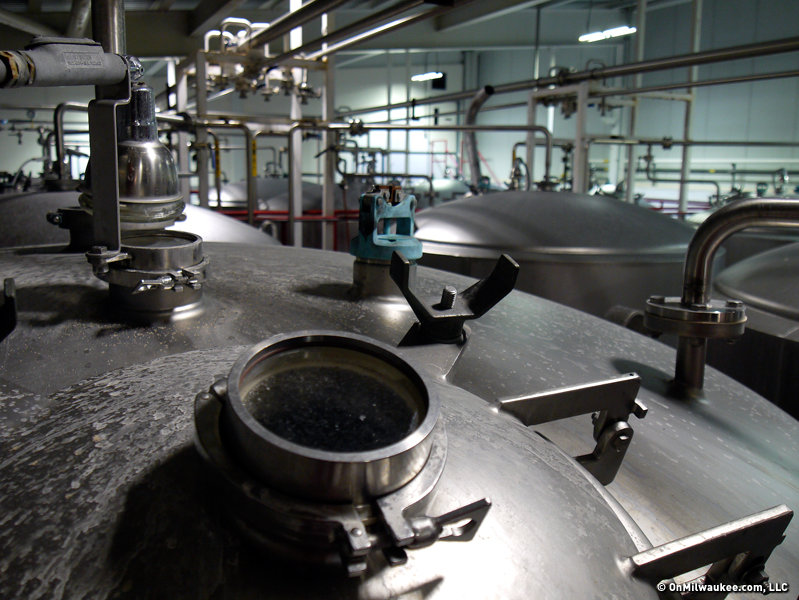 Meanwhile, St. Louis beer industry pundit Robert Weinberg did a spit-take. "That makes no sense at all," he said of a new brewery in Milwaukee. "(Heileman) doesn't need the capacity. Milwaukee has high labor costs and high sewer costs."
By spring of 1986, the planned 10,000-square foot brewery was tripled in size and its output capacity boosted by 67 percent, to 300,000 half barrels. Nine aging tanks became 15.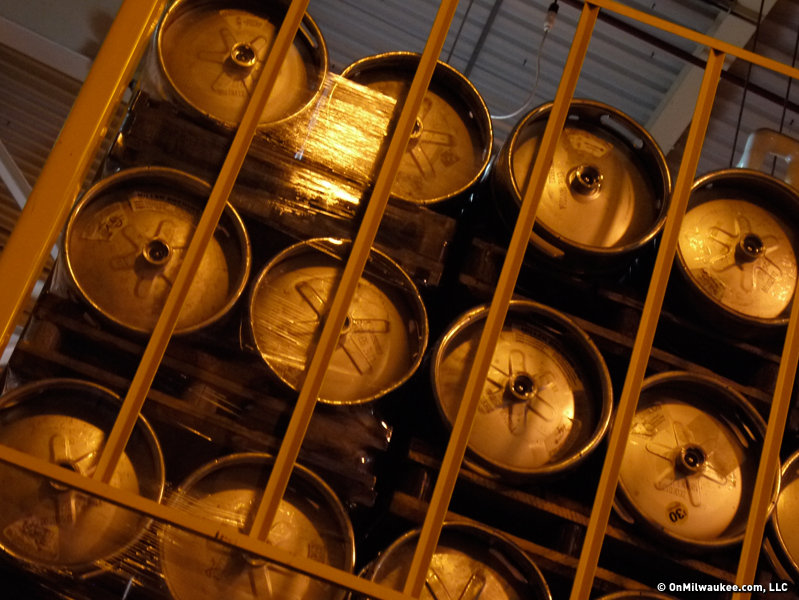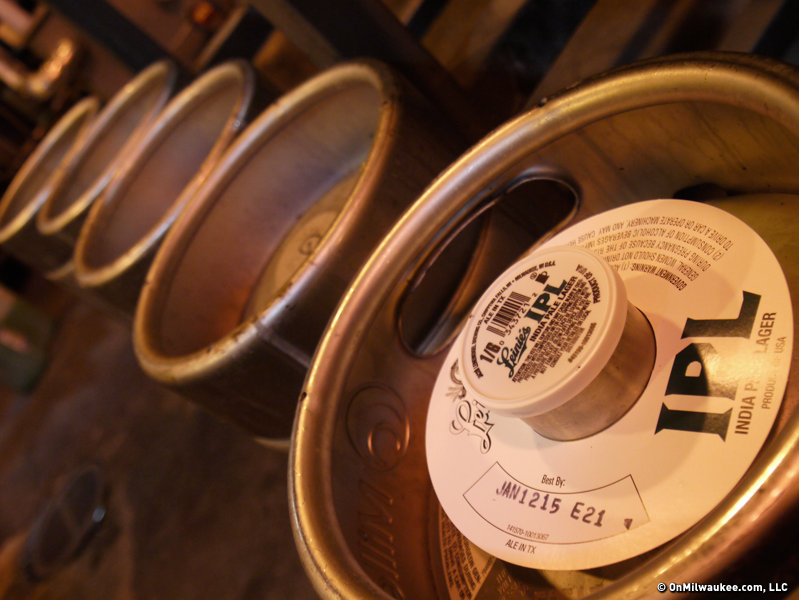 Heileman chairman Russell Cleary hoped the plant would hire more staff in time and said the brewery would quench the thirst of nine Midwestern states. And as the three-story concrete and steel structure began to rise, the Milwaukee Sentinel exclaimed on July 7, 1986 that the building, "heralds the coming of the House of Heileman."
Projections didn't quite pan out as Heileman expected, however, and by April 1988, the brewer cut back on Blatz production at the site and began to lay off workers.
"It's a scaled-down operation," said brewmaster Hans Kestler, who had just left, along with two employees, leaving just two working at the brewery. "It's used more as a testing facility now."
Two years later, Heileman was looking to sell the brewery it had so carefully sited, noting that from 15 to 20 scouted locations, the 10th and Galena location was chosen because it was most visible. "We wanted to develop a compound," Cleary had said. "Kind of a like Heileman on the hill."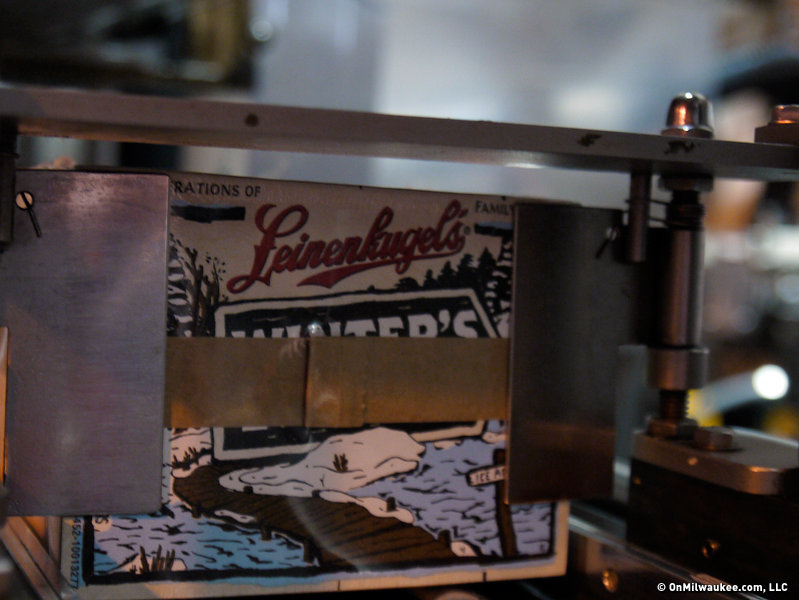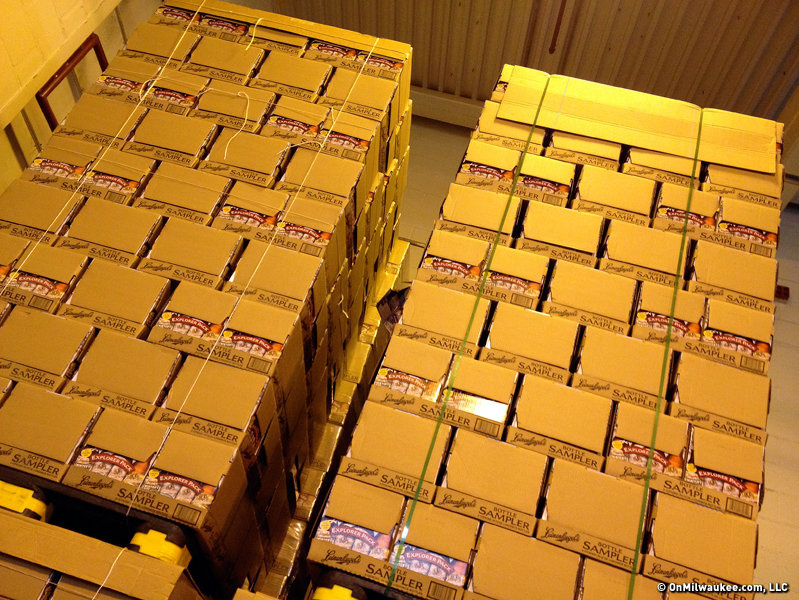 By 1994, there was talk of Heileman reopening that brewery on the hill, but the place remained idle until the following year when Miller bought it for its Leinenkugel's division.
Recently, Leinenkugel's – which celebrates its 150th anniversary this year – announced a major expansion at the brewery that is expected to add 65 jobs.
"I think it's a very smart move," said Weinberg. "This gives them an avenue to experiment with smaller brands, which are not economically viable in a mass production brewery."
And, the rest, as they say, was history.
Leinie's leaps to new heights
Since opening the brewery with three employees, Leinie's has leaped to new heights with brews like Honey Weiss, Summer Shandy and Leinie's Red.
Founded in Chippewa Falls in 1867 by Jacob Leinenkugel and John Miller (who departed in 1884), Leinie's survived Prohibition by bottling soda water. Though some in Chippewa Falls balked when Miller bought the brand in 1988, Leinenkugel suddenly had access to all the benefits of an industry giant while maintaining its own vision, says CJ Leinenkugel.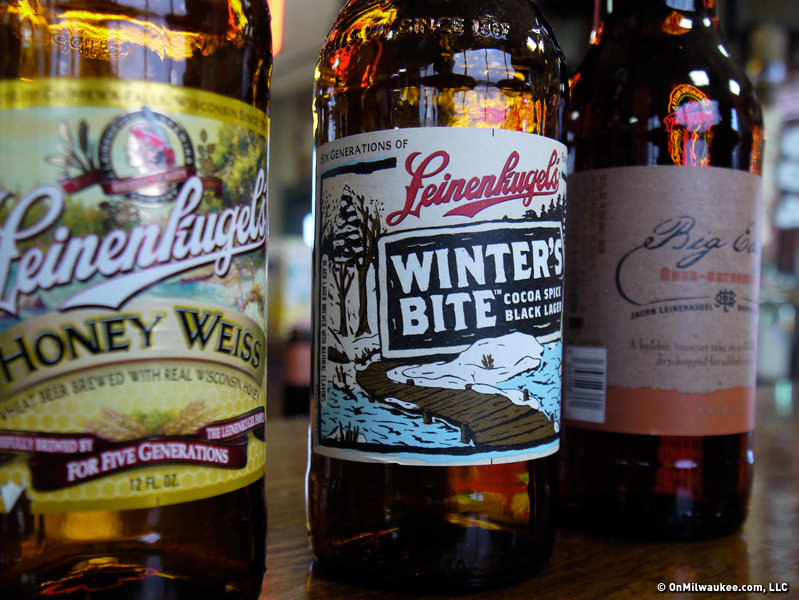 "I was 5 years old when we became a wholly owned subsidiary of MillerCoors, so
my whole life, I've seen what it's like to be around MillerCoors," he says. "There's a lot of folks out there that were like, 'Well, isn't that a bad thing?' I don't see it as a bad thing at all."
"(MillerCoors) is pretty hands off," Pearson interjects. "We get all the resources of a big company and all the flexibility (of an independent)."
That combination of freedom and resources has allowed Leinie's to take chances that have paid off in spades.
"10th Street produces around 30,000-35,000 barrels annually, all depending on the mix of brews, with the 'bigger' brews like the Big Eddy line lowering our volume as they take more time in the tanks to net less volume than say a Honey Weiss," says Hansen.
The new IPL is also made here, as are a few other varieties and, when there's capacity, some specialty beers requested by other MillerCoors brands.
Other beers, like "regular" Leinie's and Leinie's Red are brewed in Chippewa Falls and in the valley at Miller.
So, how do they determine where a specific beer is brewed?
"It's capacity," says Hansen, who despite the "assistant" in his title can really be called brewmaster here. "Capability is also a big part of it. We have a pretty flexible brew house and that's not the case around the system. We can do more diverse things, but we don't exactly have the capacity to crank it out if it's something we want a lot of."
"The intention is to start doing (new) things and really stretching our style limits in Chippewa Falls starting next year," adds Leinenkugel. "So you're going to see our portfolio start to change pretty quickly. That's predominantly a lager brewery. We are a six-
generation lager brewing family. So we'd like to think that we're pretty good at it."
Walking around the brewery, Hansen explains each room and what the equipment does. He's clearly a hands-on brewer, and for all the talk of "ultramodern" and "automated" systems, 10th Street Brewery looks like a traditional brewery.
"I have no idea what motivated Heileman to play up the automation," says Hansen later, when I ask him about the early press the building received. "I have even heard about a rumor that everything was believed to be controlled in New York, and nobody actually worked at the plant! Absolutely no way that could happen.
"At best I would call 10th Street a partially automated brewhouse, some of the temperature controls of the mash and some of the brews vessel to vessel movements are automated – with the brewer pressing a button to start and stop the processes – but that would be it."
And that hasn't changed much since the Heileman days, he says.
"There has been very little automation added since Heileman. Anything (we've done) has just been updating the technologies. Half of the valves are manual, any specialty malts and ingredients are added by hand and beyond the brewhouse everything is hand-operated."
And unlike the kind of scale you see at a place like Miller in the valley, everything at Leinie's 10th Street place is small. It looks a lot more like Sprecher, for example, than Miller.
In a sense, Heileman and the Milwaukee media were right. The construction of the 10th Street Brewery really did mark an advent in Milwaukee brewing. It just took a while for it to find its way, and it took the folks at Leinenkugel – instead of Heileman – to make it happen.
(NOTE: The facility underwent an expansion in 2018, which you can read about here, and Molson Coors consolidated its cider production at the site the following year, which you can read about here.)
Born in Brooklyn, N.Y., where he lived until he was 17, Bobby received his BA-Mass Communications from UWM in 1989 and has lived in Walker's Point, Bay View, Enderis Park, South Milwaukee and on the East Side.
He has published three non-fiction books in Italy – including one about an event in Milwaukee history, which was published in the U.S. in autumn 2010. Four more books, all about Milwaukee, have been published by The History Press.
With his most recent band, The Yell Leaders, Bobby released four LPs and had a songs featured in episodes of TV's "Party of Five" and "Dawson's Creek," and films in Japan, South America and the U.S. The Yell Leaders were named the best unsigned band in their region by VH-1 as part of its Rock Across America 1998 Tour. Most recently, the band contributed tracks to a UK vinyl/CD tribute to the Redskins and collaborated on a track with Italian novelist Enrico Remmert.
He's produced three installments of the "OMCD" series of local music compilations for OnMilwaukee.com and in 2007 produced a CD of Italian music and poetry.
In 2005, he was awarded the City of Asti's (Italy) Journalism Prize for his work focusing on that area. He has also won awards from the Milwaukee Press Club.
He can be heard weekly on 88Nine Radio Milwaukee talking about his "Urban Spelunking" series of stories.