March is "Bar Month" on OnMilwaukee. Get ready to soak up more bar articles, imbibable stories and cocktailing content all month long. For more of our Bar Month stories click here!
West Allis welcomed a new tavern, Stalley Cats, 6201 W. Mitchell St. at the tail end of 2020. The space was previously occupied by Charlie O's.
"We don't exactly have a theme, but I would describe us as a 'service industry bar,'" says owner Benjamin Buss. "A huge part of our clientele are fellow bartenders."
And because many of the patrons are in the industry themselves, Stalley Cat bartenders have to be on top of their game. All of them previously worked in upscale, high-profile Downtown bars.
"All of our bartenders are Downtown veterans with loads of experience and our customers quickly notice the quality of staff we have," says Buss. "I'd describe our staff as our greatest asset."
Stalley Cats is Buss' first bar, and a dream come true. He started bartending in 2006 at Uno's Chicago Grill in Menomonee Falls. He also worked as the General Manager of The Belmont Tavern, and held bartender and / or managerial positions at Jack's American Pub, Milwaukee Brat House, Who's on Third, Nomad World Pub, Drink Wisconsinably and O'Lydia's.
"I have dreamed of opening my own place since I was six years old watching my mother tend bar," says Buss.
Buss moved to West Allis in 2017, and after watching the city's entertainment options expand and diversify, he decided it was the perfect place for him to advance his career to tavern ownership.
"I believe West Allis is growing in a fantastic direction, and I am very proud to be a part of that growth. Property values are rising, more young professionals are moving into the area all the time, there are some excellent restaurants and developers are investing a lot," says Buss. "I believe Stalley Cats is a great fit because we are stepping up and bringing a higher level of service and products that this area is ready for."
Stalley Cats has a full-service bar and, according to Buss, their staple drink is the "Funyun Bloody Mary," featuring house-made mix topped with the locally made Brew City pickles and (not so locally made) Funyon rings.
"We don't have a drink menu but we have a great liquor list and a staff that knows how to use it," says Buss.
Stalley Cats offers a small appetizer menu that consists of air-fried potato tots, sweet potato fries, mac 'n' cheese bites, broccoli cheddar bites and fried pickles. They will also soon offer frozen pizzas made by Pete's Pub in the near future.
The decor is clean and simple with the most stand-out feature an original, neon "TYME machine" sign. TYME machines were Wisconsin-based ATMs that dispensed cash from the 1970s to the early 2000s. They often caused confusion in other states when Wisconsinites asked for directions to what sounded like they were looking for a "time machine."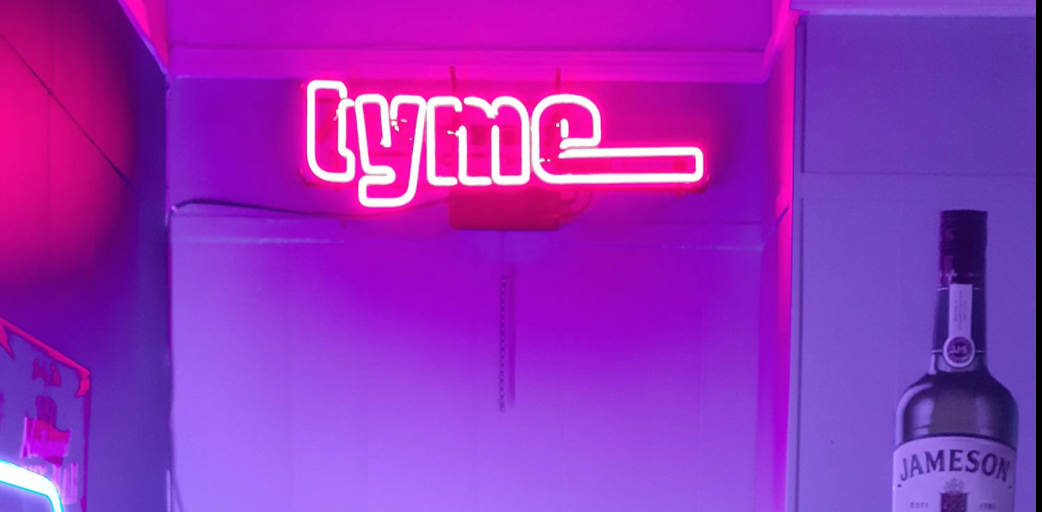 "My friend Steven gifted me the TYME sign. His family once owned a bar and when he came to visit us our first day open he told me he would bring it in, then two months later he was a man of his word and here it is," says Buss.
Starting April 1, Stalley Cats will open Monday through Friday at 7:30 a.m. Buss' mother is retiring from medical customer service and coming back to the bar business.
"We are very excited to be an all-day-open bar and welcome third shift workers," he says. "We are a tavern with an emphasis on bringing a quality of service to the area beyond what most are used to."

Molly Snyder started writing and publishing her work at the age 10, when her community newspaper printed her poem, "The Unicorn." Since then, she's expanded beyond the subject of mythical creatures and written in many different mediums but, nearest and dearest to her heart, thousands of articles for OnMilwaukee.

Molly is a regular contributor to FOX6 News and numerous radio stations as well as the co-host of "Dandelions: A Podcast For Women." She's received five Milwaukee Press Club Awards, served as the Pfister Narrator and is the Wisconsin State Fair's Celebrity Cream Puff Eating Champion of 2019.