There's something we love about an old barn. The evocative, ramshackle look that suggests long, hard work taking place. The romance of the rustic rural farm life. The history, perhaps, of immigrants seeking the American Dream.
We love it so much we buy salvaged barn wood to decorate our homes, offices, hotels and shops.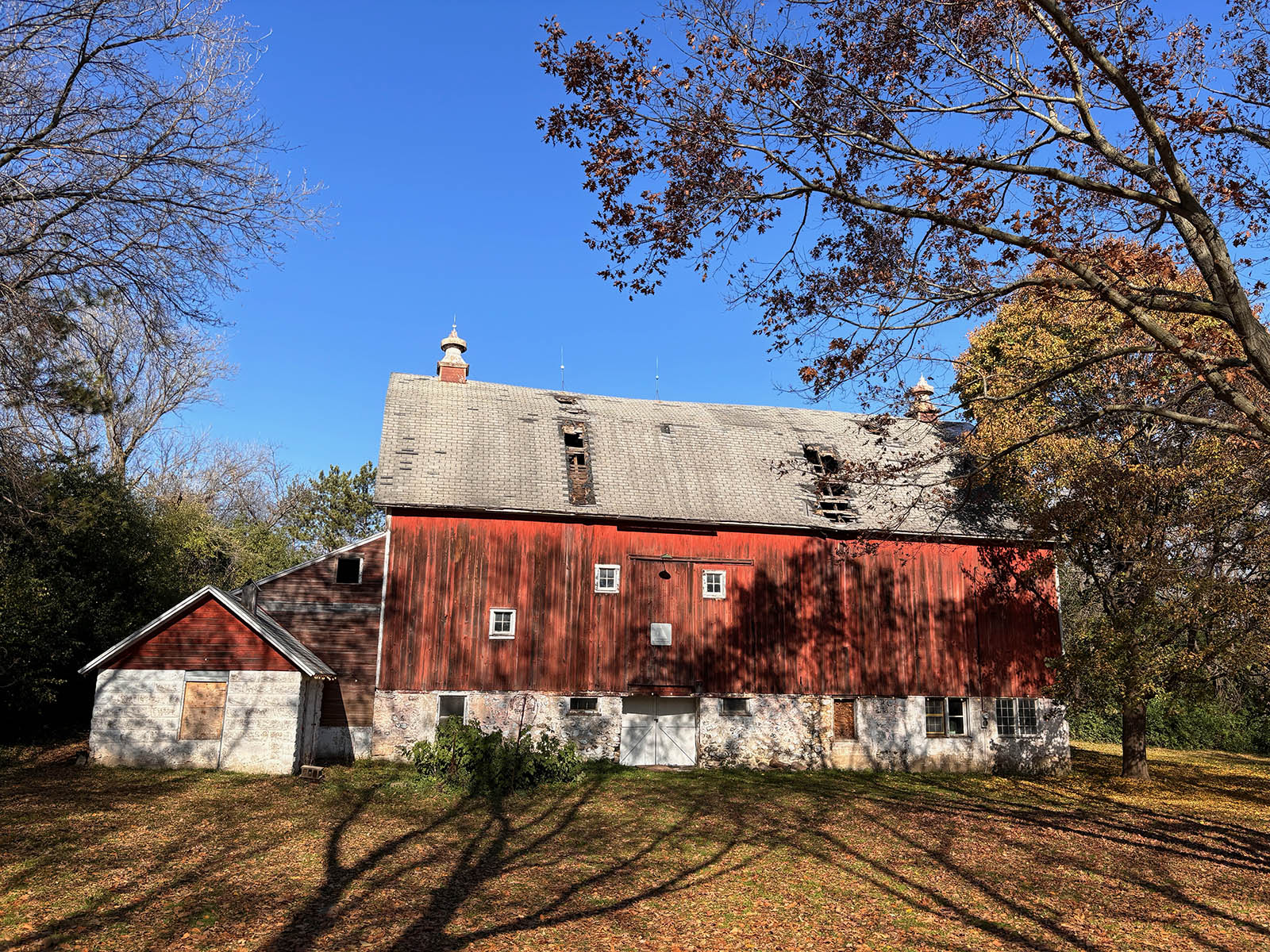 But, while the old Stelzner family dairy barn in Greendale, 6750 W. Loomis Rd., isn't short of history or ramshackle vibe, in this case what everyone's really interested in right now isn't so much the past, but the future.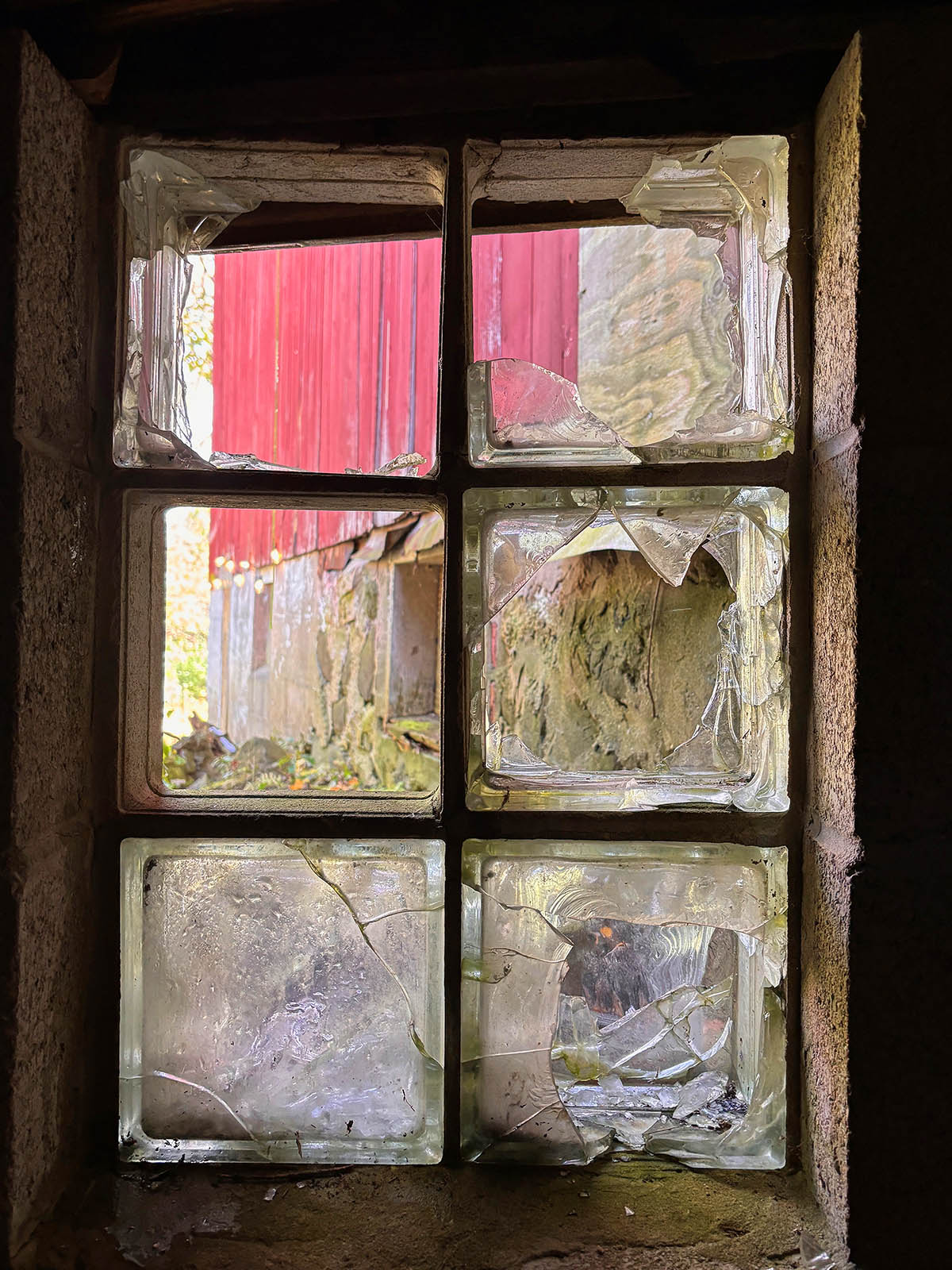 Greendale native Virginia Emmons, whose RFP for restoring the building was accepted by Milwaukee County in May, doesn't have a definite plan for what she'll do with the building, but she's open to almost anything.
Emmons owns the Broad Street Coffee Company in the heart of the village.
First, she will have a long road ahead of her simply in restoring the 1923 barn and its adjacent farmhouse into the Root River Barn & Farmhouse.
Estimates run slightly over half-million dollars to restore the two-story barn, with an attached concrete silo, and about $280,000 to renovate the two-story, 1,650-square-foot farmhouse.
The house – which appears to be the old Stelzner house, albeit rebuilt by the WPA with a new foundation in the 1930s – has already had a lot of work done, but the barn still needs a massive effort, as there are rotted floors on the upper level and more.
But the structure is stunning, with hand-hewn beams and joists – and at least one simply a tree limb still entirely clad in its bark – and an impressive ceiling height upstairs.
If you look closely you can see some initials carved into some of the wooden members.
Outside, on the silo, are the fading remains of a heart embracing the names Lynn and Dennis.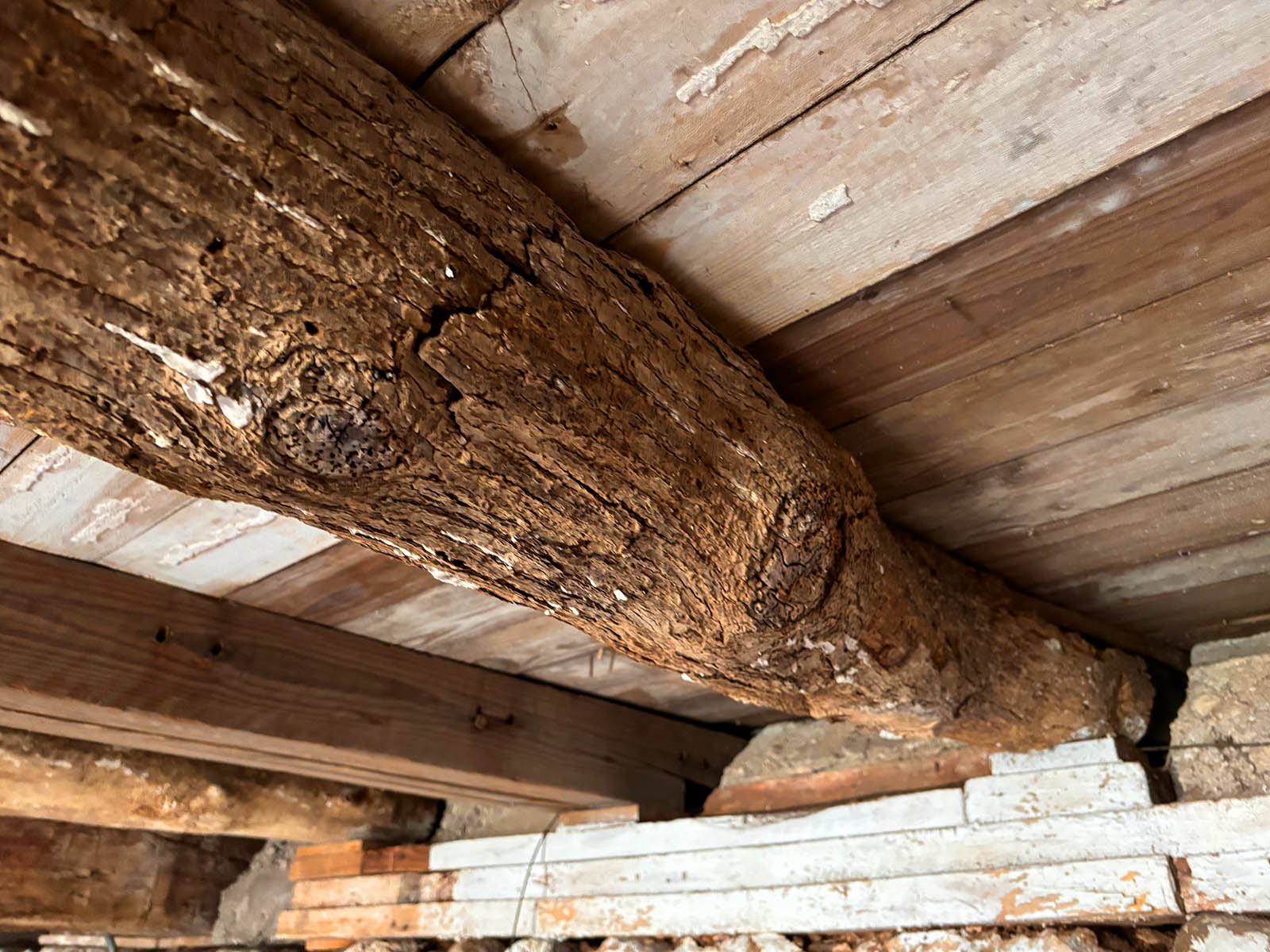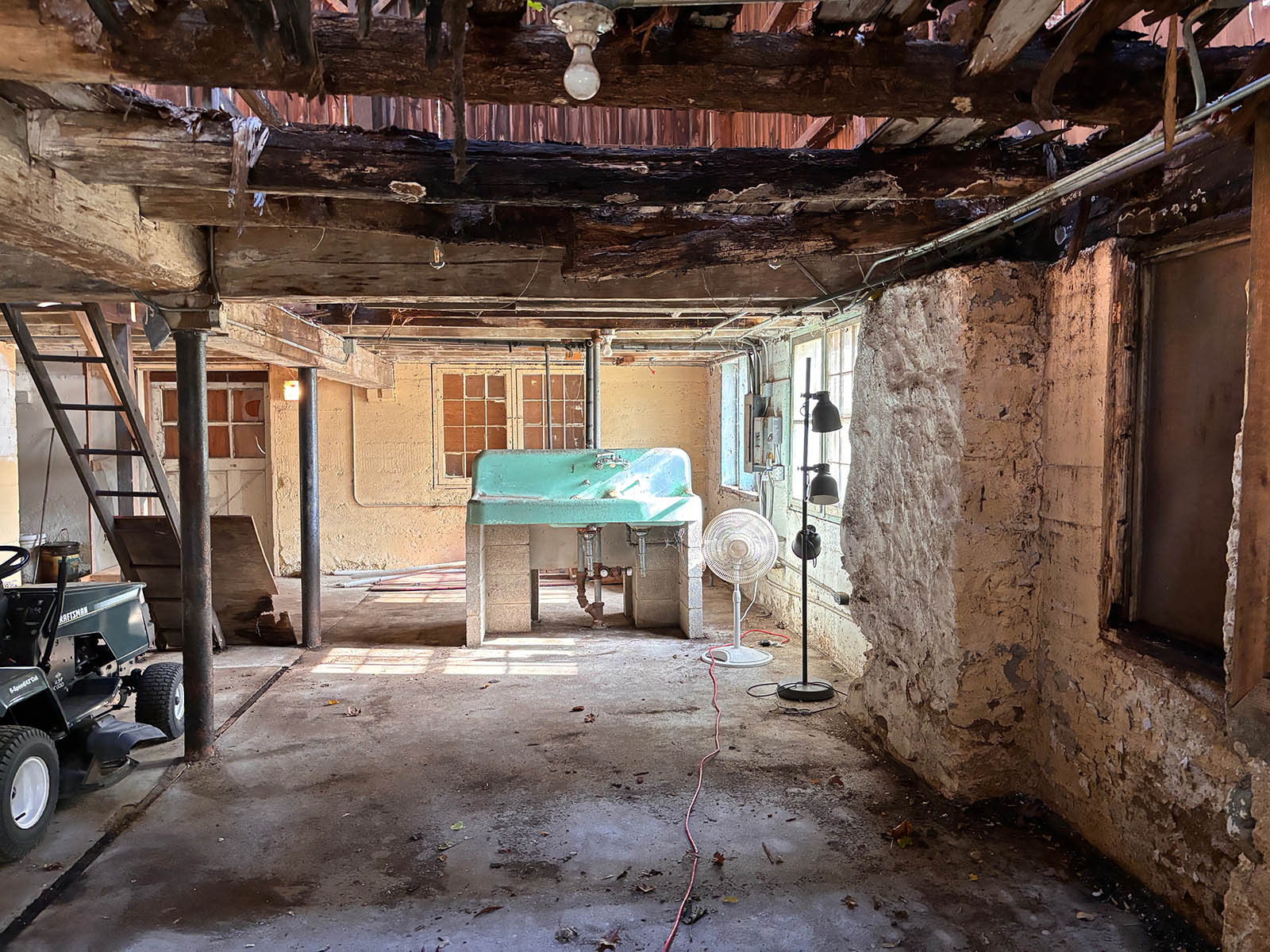 Though the contract is not yet signed with the County, Emmons has been working to ready the farmhouse for use as an Airbnb to help get the project moving.
"We wanted to focus on getting that ready so that as soon as we did have a lease or a contract, then we could start trying to create some revenue there immediately," says Emmons, whose grandfather was among the first group of residents to move into the planned Greendale community in the 1930s.
Emmons recalls visiting the site as a kid.
"(The farm) was just sort of this interesting little piece of land that was kind of off, not necessarily in the community," Emmons recalls, "but we'd gone there for Girl Scouts and had like, while it was a hostel, like went inside and had hot cider and to me was just super adorable."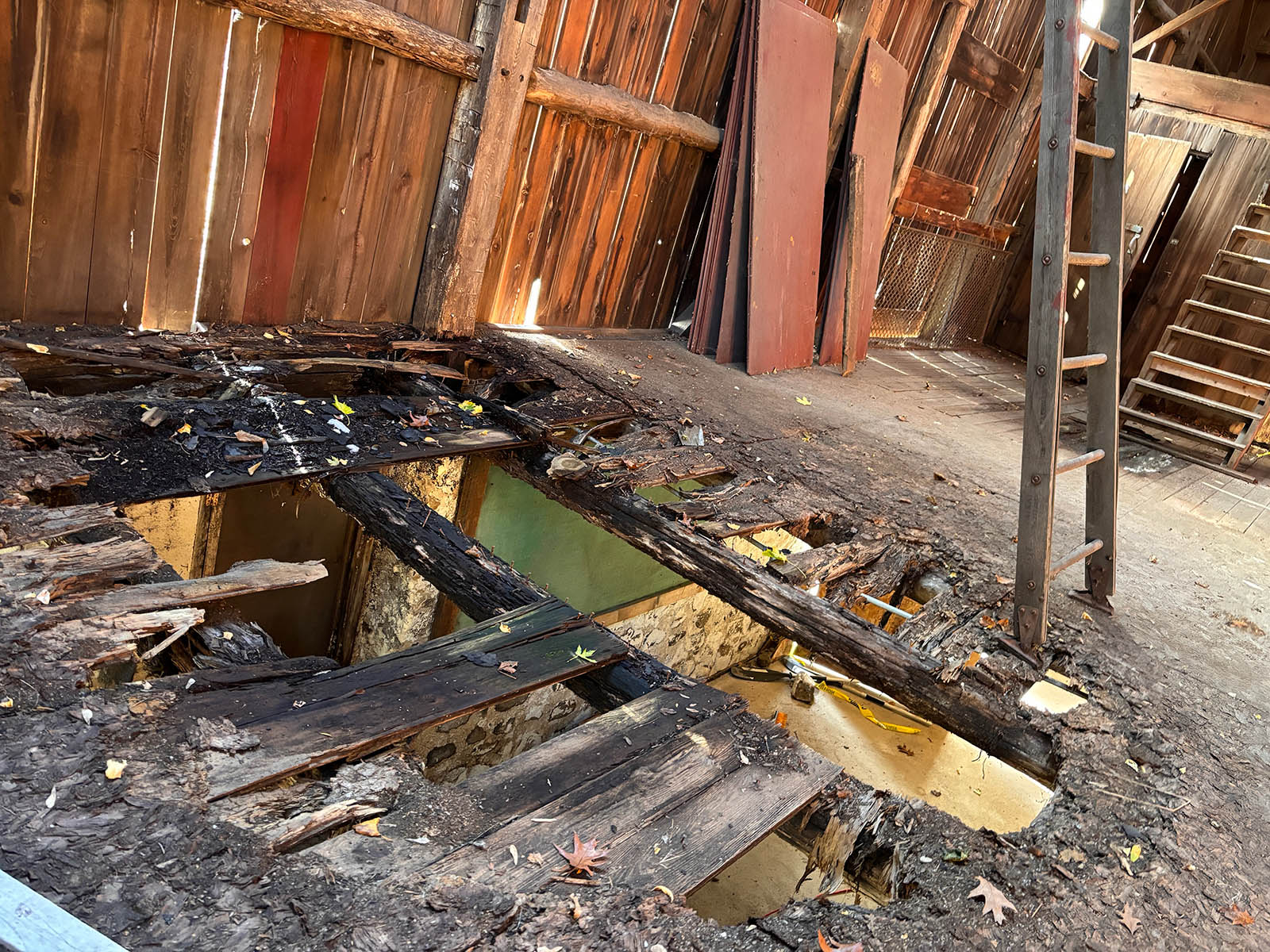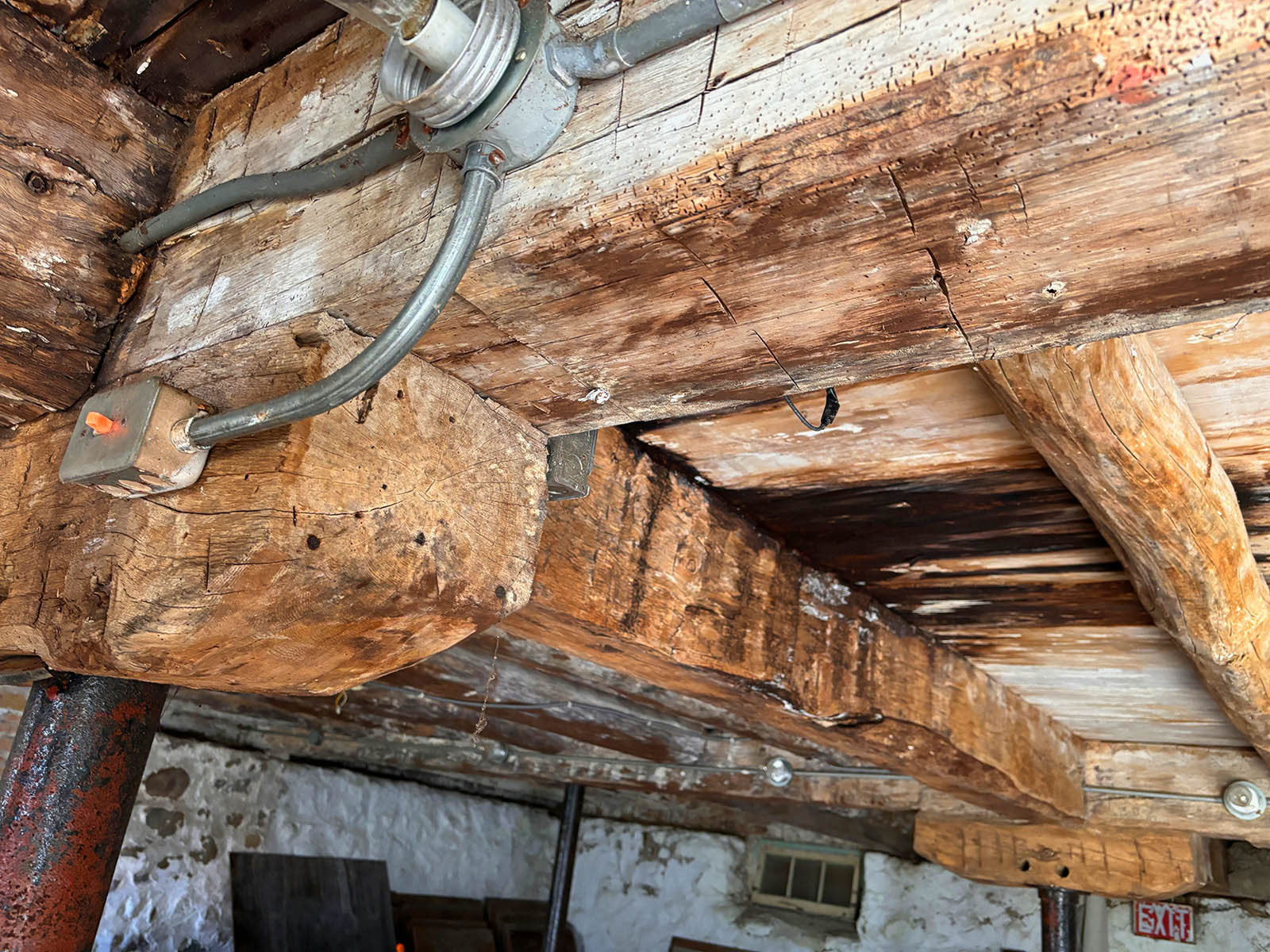 Its history goes back much further, of course.
In the late 19th century, when the land was part of Franklin, the farm was owned by William and Mary Cheesman.
William was born in England in 1841 and Mary – his third wife – was born in Palmyra, Wisconsin five years later. They were married in 1886, after the death of William's second wife, Nellie Flipse, in 1884. (Cheeseman's first wife, Lois Baker, had died in 1876, nine years after their marriage.)
Cheesman arrived in the U.S. with his parents in 1851 and served in the Civil War. In the 1860, 1870 and 1880 censuses, Cheesman was farming in Paris, in Kenosha County.
When, exactly, the Cheesmans bought the Franklin farm is unknown – and the lack of an 1890 census doesn't help. An 1876 map of Franklin shows a number of plots of land converging at the current site of the barn and farmhouse, with the land the Stelzner's would later own being then owned by "Mrs. Dyson."
The 1870 census records a farming family of 60-year-old English-born Henry Dyson and his 46-year-old wife Ellen (nee Fitzgerald), an Irish immigrant who had six Wisconsin-born children, ranging from 19 to 8 at home (a couple older children had already left the nest). It seems certain they were on the land in question at the time, based on the fact that their neighbors as shown on the map also appear on the same census enumeration page.
The Dyson family appears to have been working the same farm in the 1850 and 1860 censuses, too, as the Collins and Reed families were also their neighbors then.
In fact, a birth record for their daughter Jane suggests they were farming there – or somewhere in Franklin at least – as early as 1842!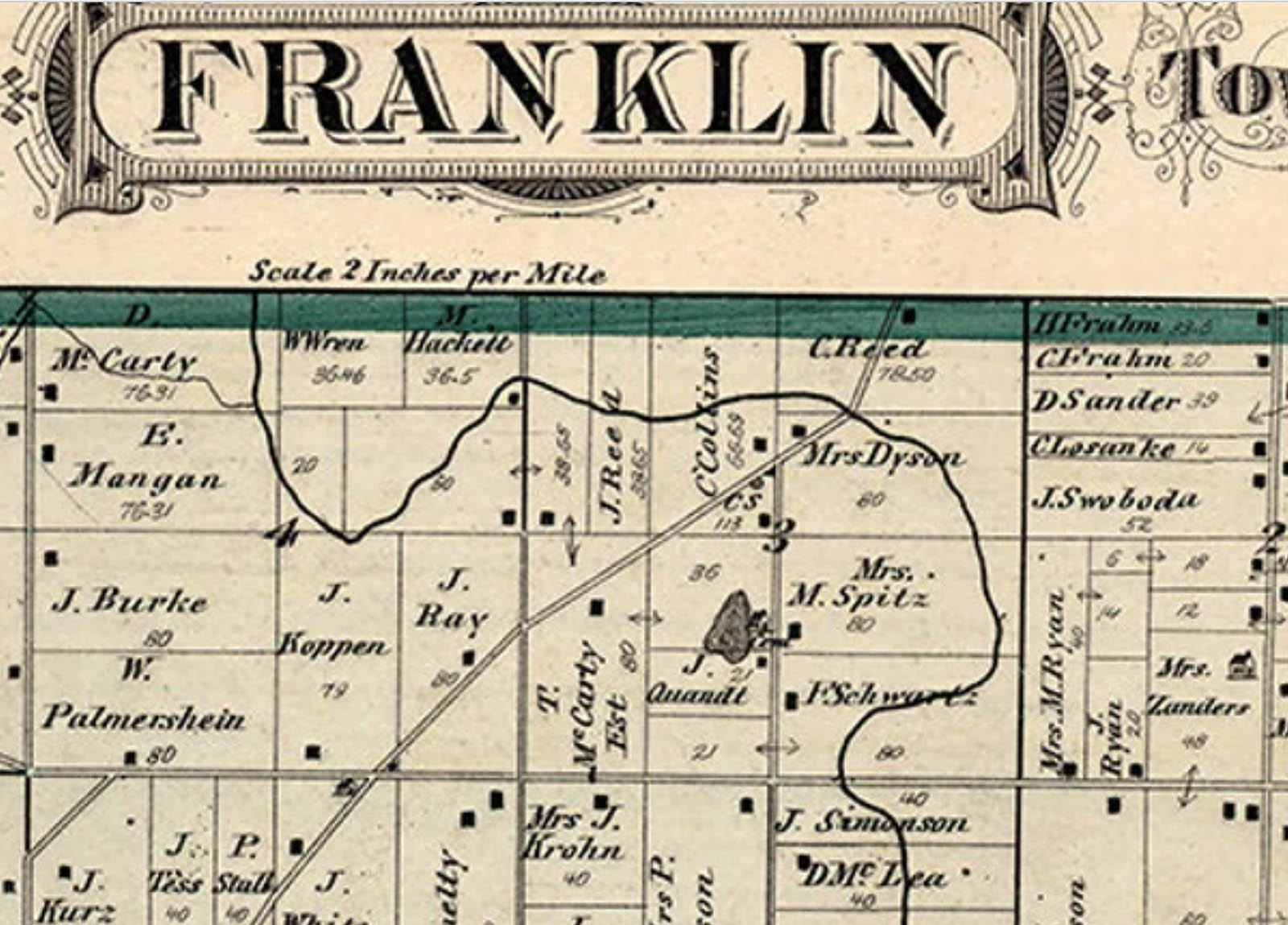 Though the Dysons remained there for at least a decade or so after the death of its patriarch William in 1871 – the 1880 census shows Ellen on the land, with three of her children, including 22-year-old Gerald, who was farming at that time – it's unclear when they left.
But son George Dyson didn't go far, as a map showing the Stelzners owning the former Dyson plot shows that he purchased an adjoining plot to the north that had been owned by the Reeds for many years.
A handwritten Stelzner family history notes that the Cheesmans sold the 80-acre farm to Christian and Anna Stelzner on land contract in 1893 for $5,700.
This date, however, may not be entirely accurate as the family was living on 15th Street near Burnham on the South Side of Milwaukee when son Albert was born in May 1894. The 1895 city directory lists the family at the same address that year, and the 1896 and '97 books show them on South 14th Street. But perhaps a deal had already been struck and payments were being made on the farm during these years.
By 1900, though, the Stelzners were farming the land.
The Cheesmans, in the meantime, had moved to Milwaukee's Eighth Ward by 1900, where they became operators of a saloon and hotel, heading west to West Allis in 1902.
By the time of his death in 1929, Cheesman was a retired hotelkeeper who had lived in West Allis for 27 years. Mary died the following year.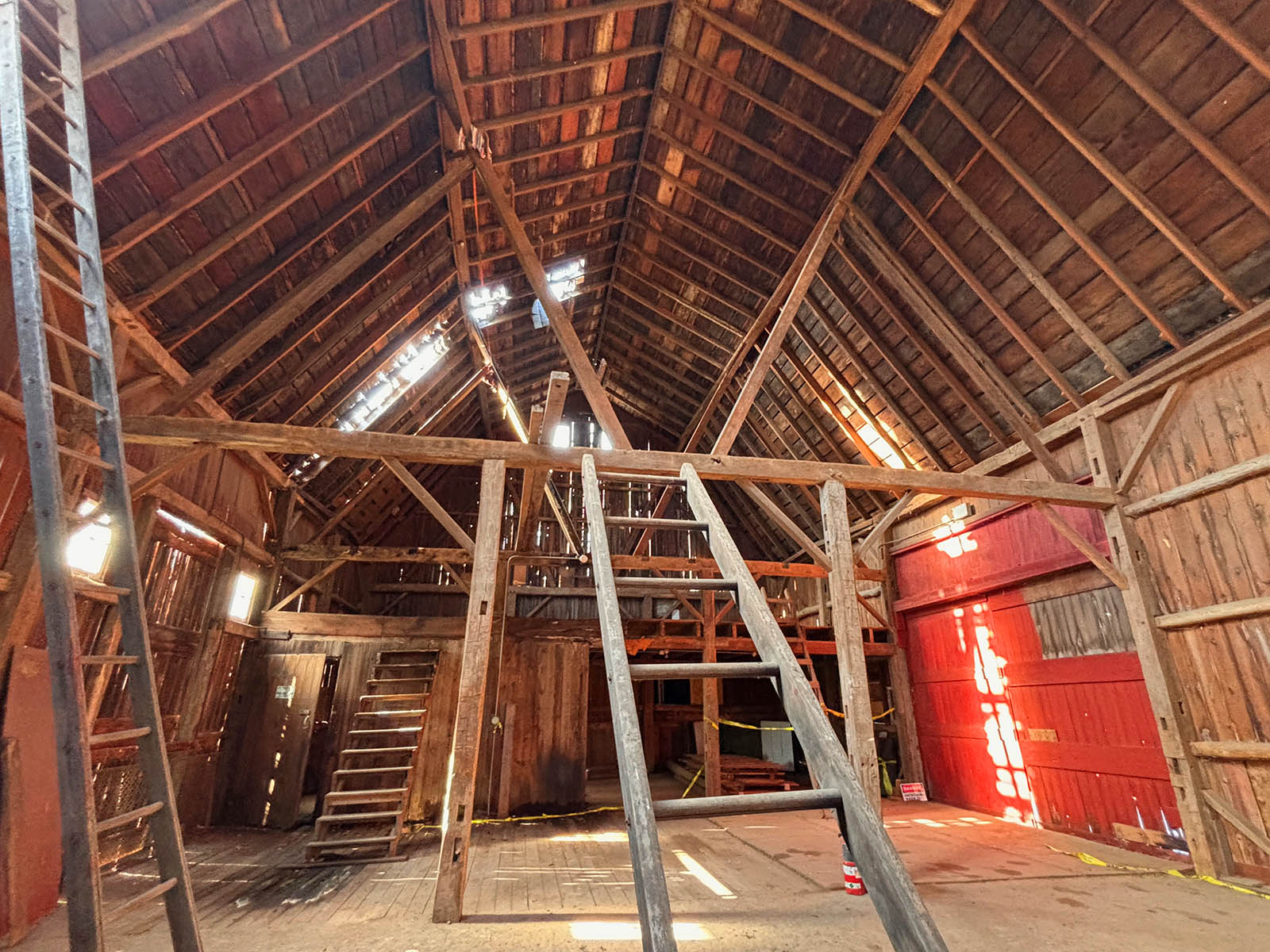 Christian Stelzner – Christ for short – was born in 1845 and Anna Woelke (which some sources record as Wilke and Welk) in 1853 in Meissen in Saxony, Germany, where they were married in 1874.
Six years later, they came to the United States with their three children, settling on 14th and Odell Streets on Milwaukee's near South Side. (That section of Odell was swallowed up later by the South Division High School campus and no longer exists.)
Christian worked in a slaughterhouse and a brickyard, both likely in the Menomonee Valley, just a few minutes walk from home.
By the time the Stelzners paid off the land in full and were granted title in 1907, the farm had grown to housing 23 head of dairy cattle for milk and butter and was also growing potatoes and cabbage.
Anna Stelzner also kept a dozen or so chickens, according to Family member Carol Anne Rose, "for eggs and an occasional chicken dinner when Christ told Anna he had taste for chicken dinner. Either those chickens were huge or they had to make two with a large family."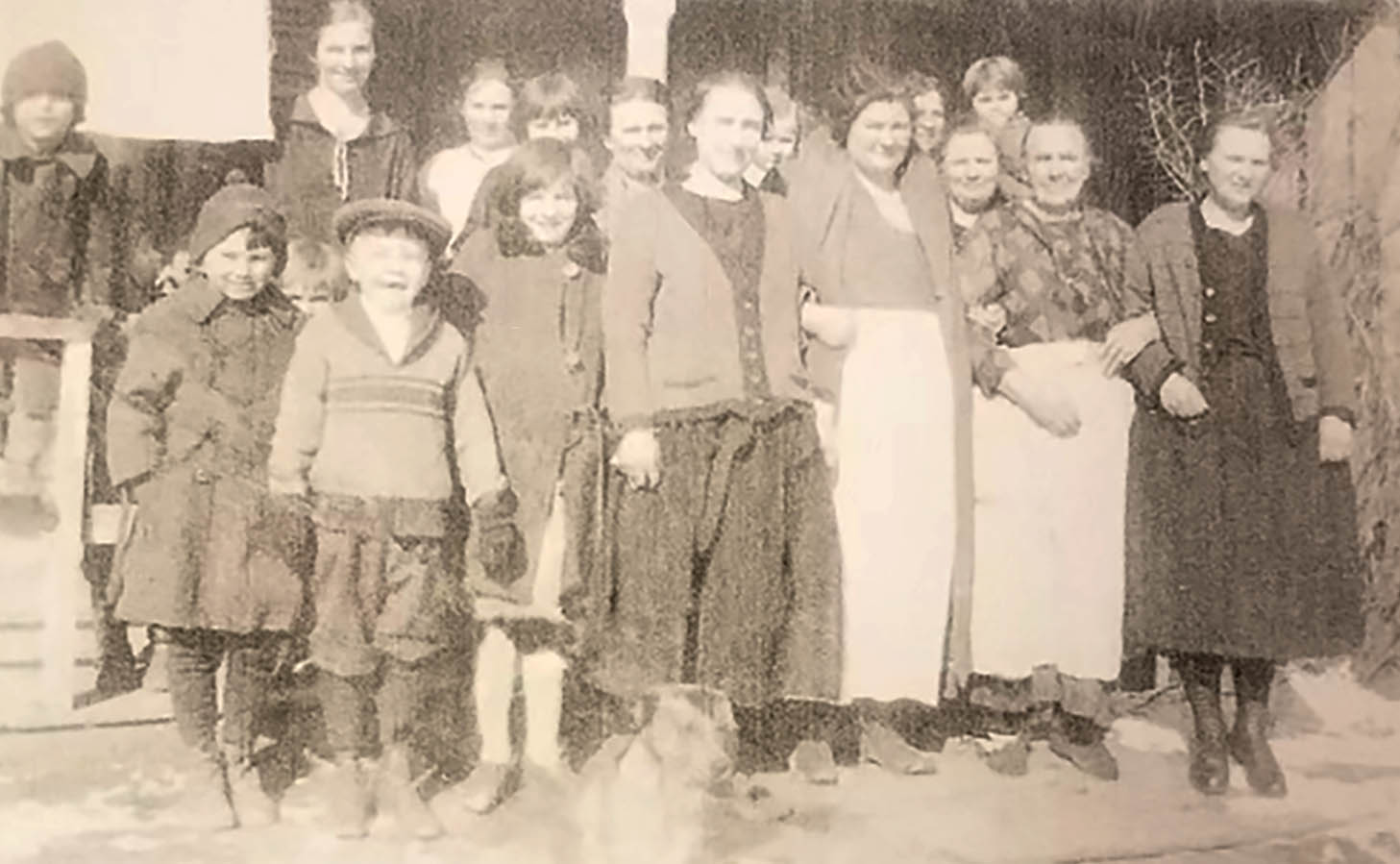 By then, the Stelzners had also been growing their family, which now included 10 children.
If the current house is original – it's hard to tell as the interior looks old but it sits on a concrete foundation, which could've been added later – it must've been a crowded place.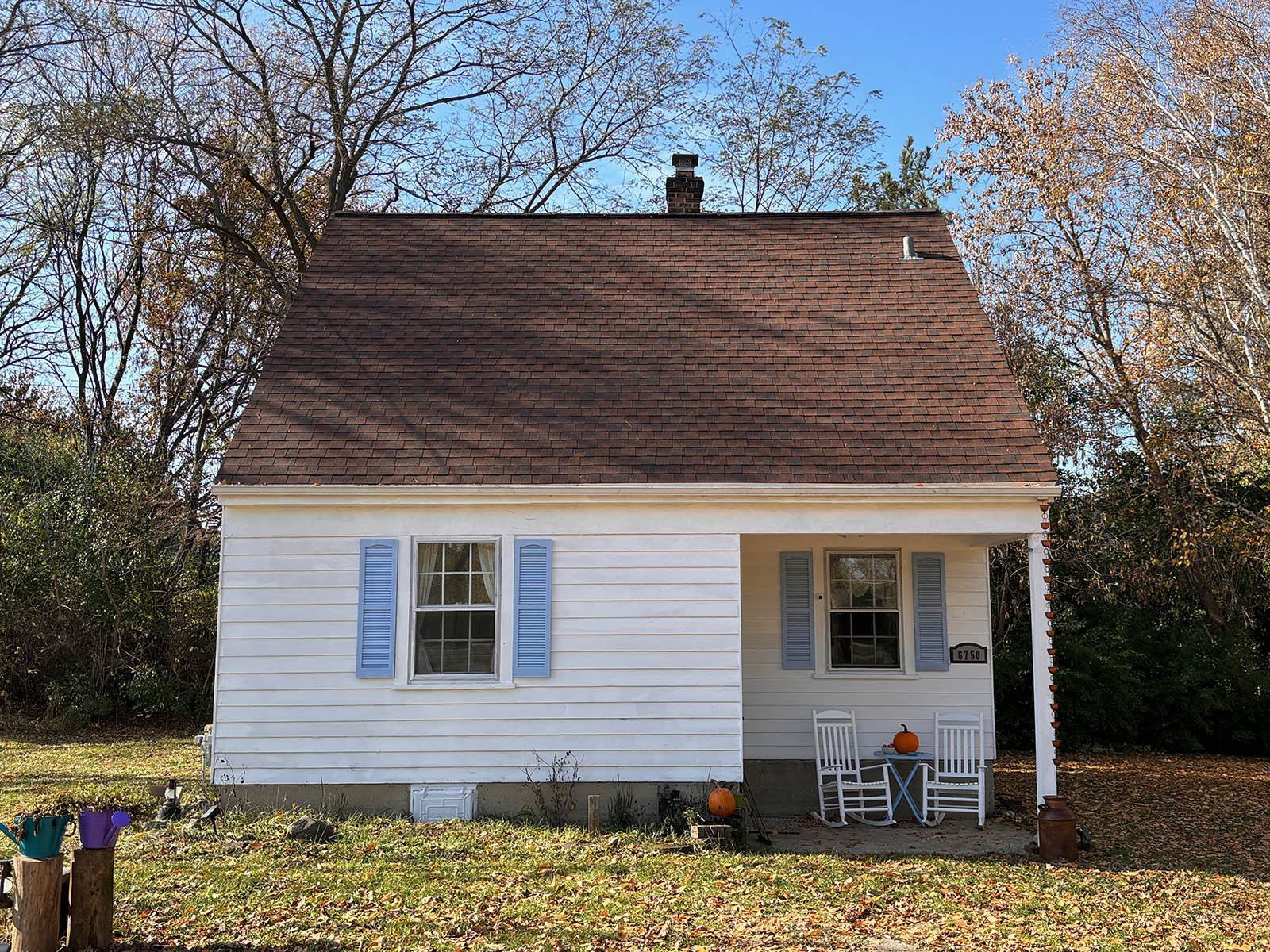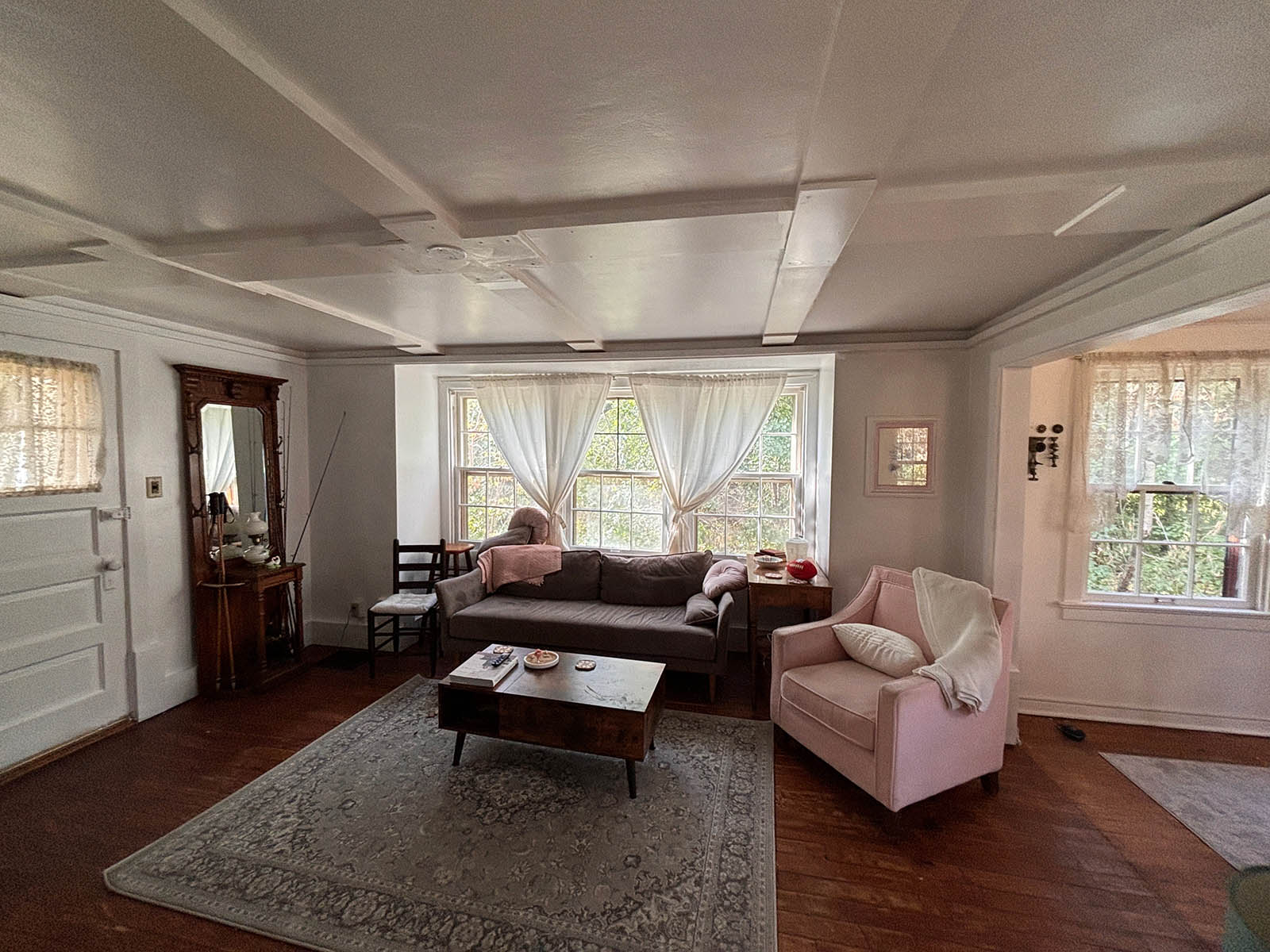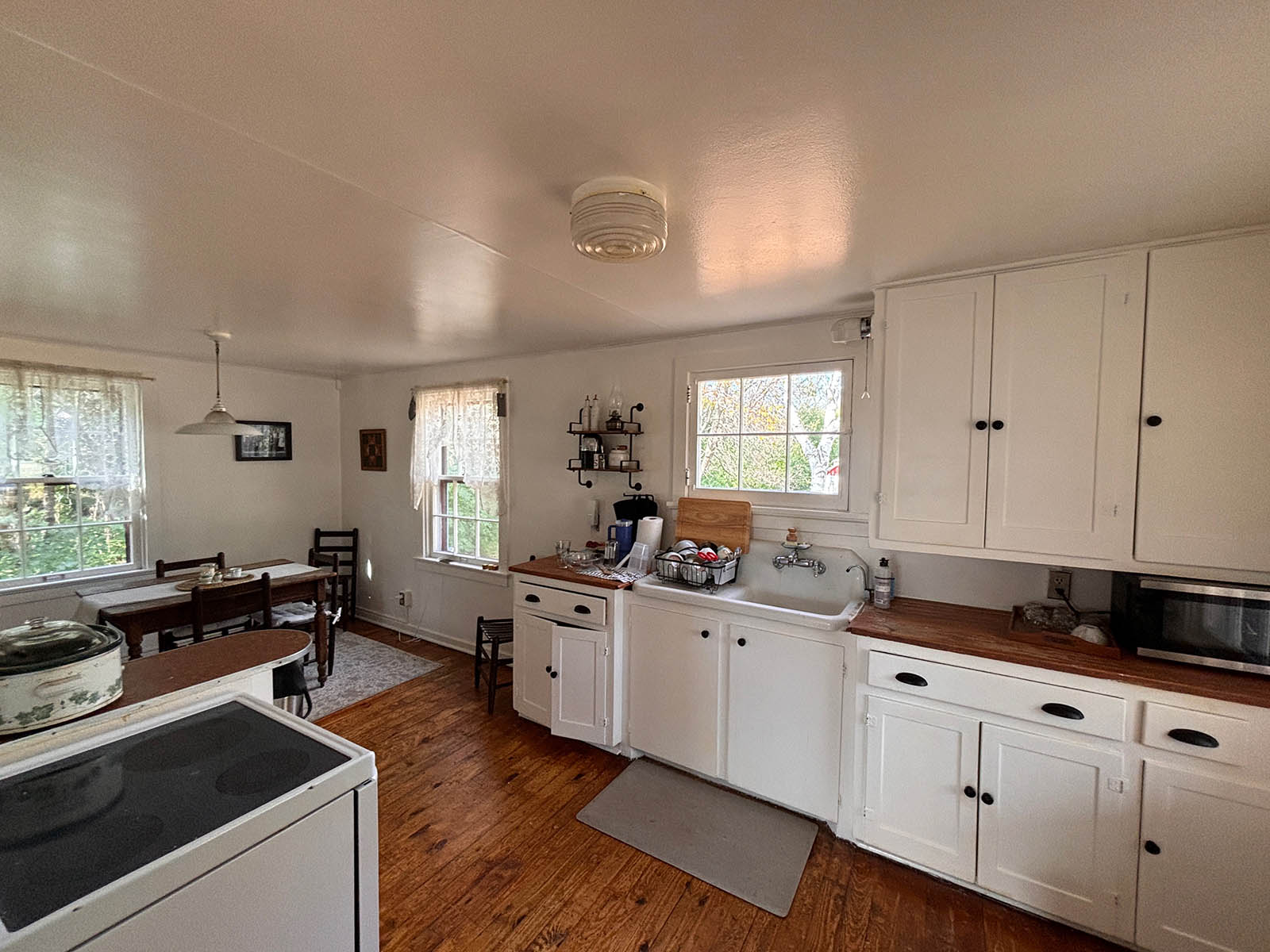 The current barn is not the first one. That one was lost to fire in 1923, two years after Christian's death in autumn of 1921.
After Anna's passing in 1925, the farm was inherited by their son Albert, who everyone called Ollie.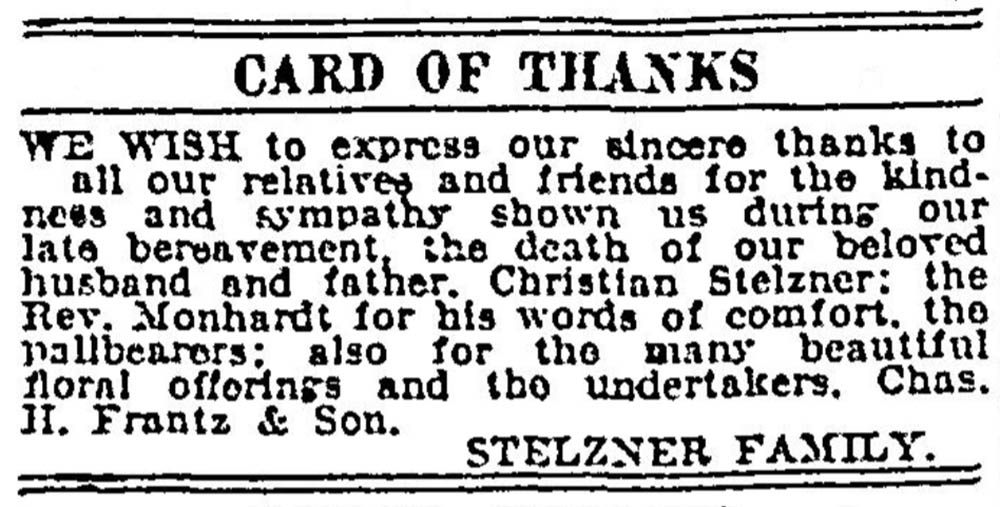 However, when the federal government came to the area in 1936 to buy land to create the planned village of Greendale, it bought the land from Ollie for $15,200.
The feds purchased another 72 acres of adjacent land (which had earlier belonged to the Collins family) from his sister, Emma, and her husband – and Stelzners' neighbor – Max Bertram and her brother-in-law Charles Bertram for $38,300.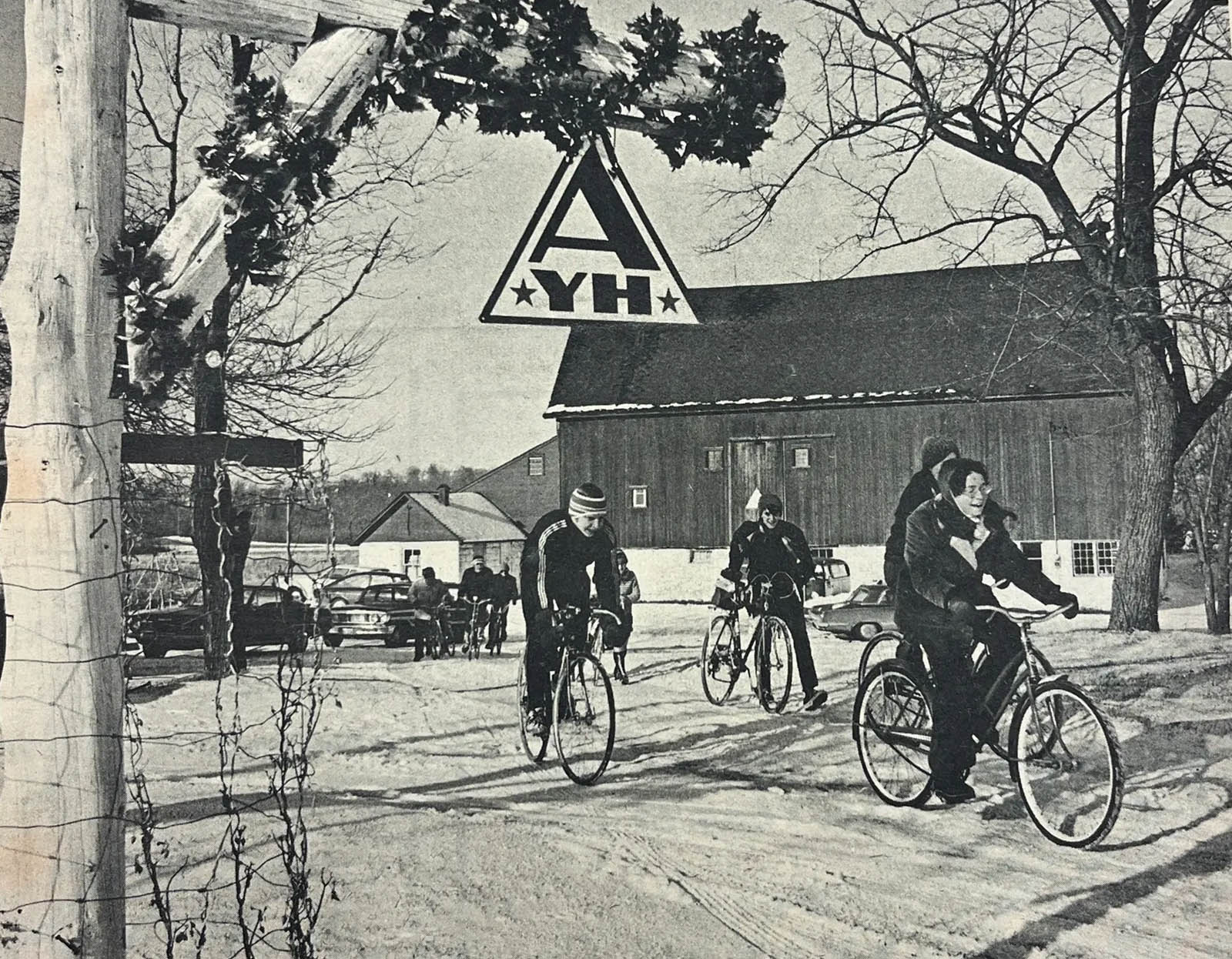 The farm was one of four that were purchased to create the village. Another was Trimborn Farm, which is now a site managed by Milwaukee County Historical Society.
Interestingly, a few years later, Albert could be found farming in Brighton, in Kenosha County, right around where the Cheesmans farmed before buying the land in what would become Greendale.
The small plot of land that survives with the barn and house ended up in the possession of Milwaukee County, which leased the site for an International Hostel. According to Judy Scherrer of the Franklin Historical Society, the Red Barn Hostel had five dorms that could accommodate a total of 20 people. Rose adds that one year as many as 2,000 guests stayed on the site.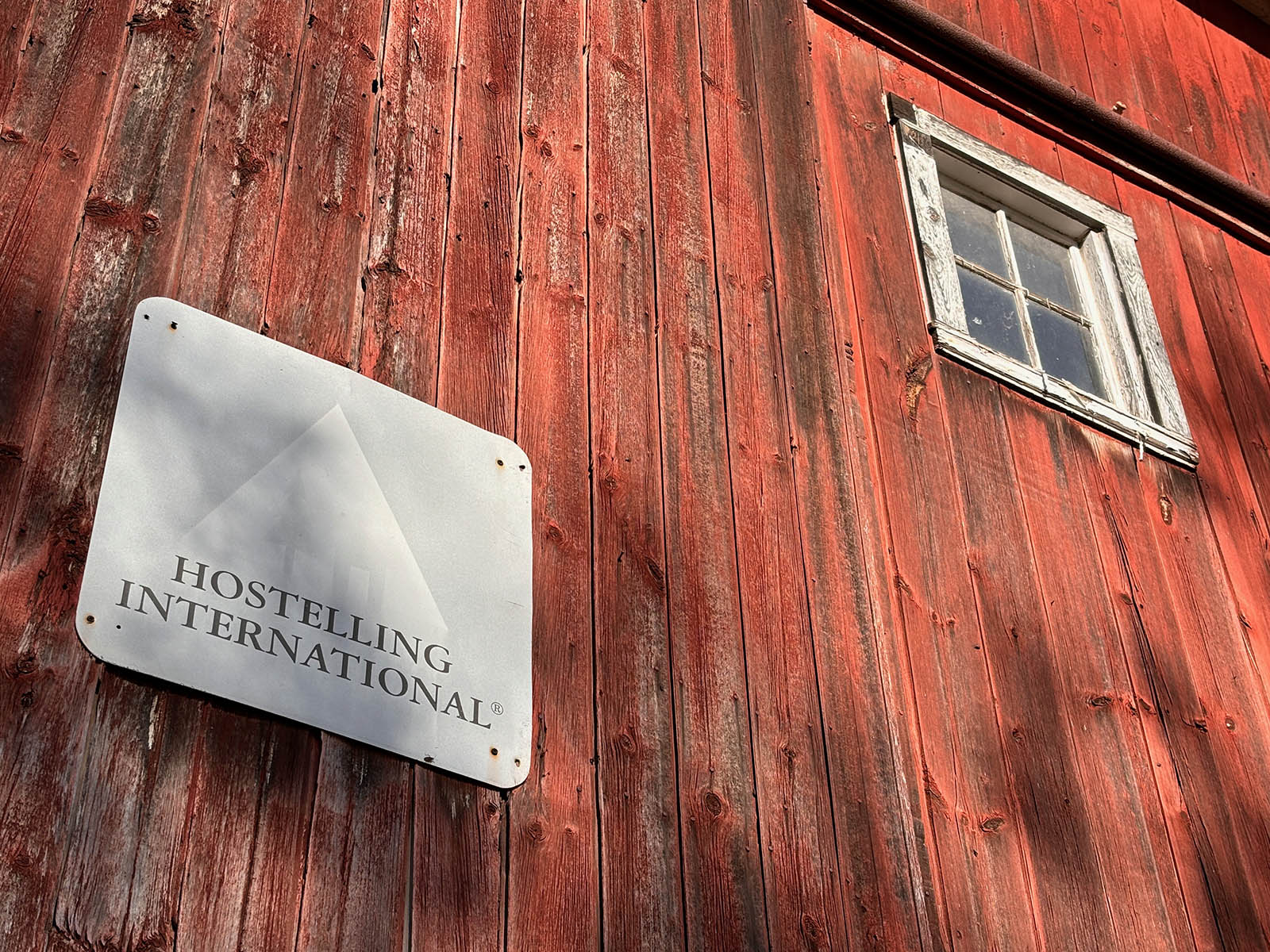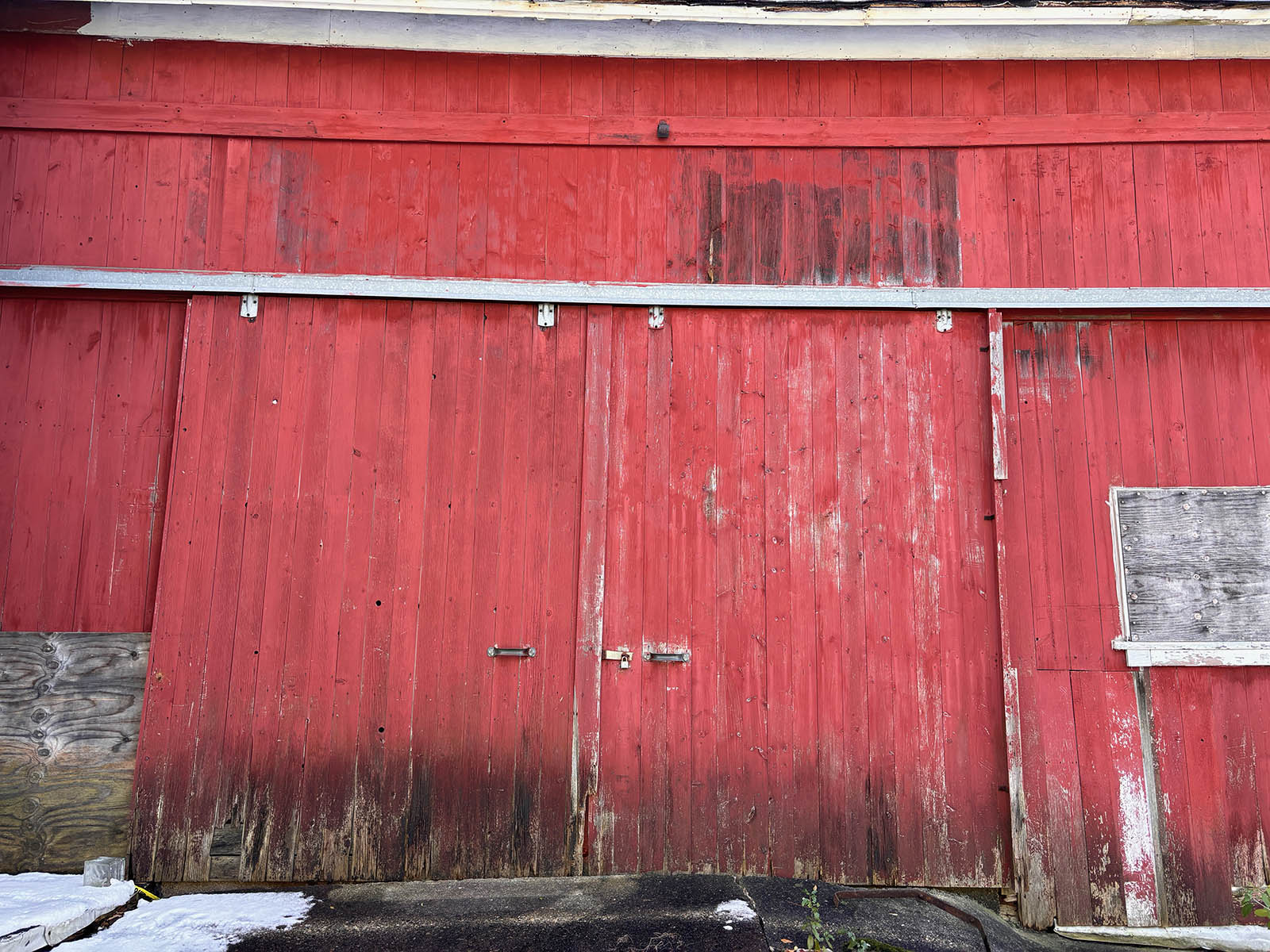 "I can't say for sure when the hostel began or discontinued its operation," recalls Peter Theis, "but my family moved in I believe around 1988 and continued on until about 1991.
"The house was used by the people managing the hostel and the barn was used by the hostelers. The downstairs of the barn had separate dormitories for women and men each with 15-20 bunk beds also separate restrooms for both men and women."
Theis recalls that, there was a room for married couples, a kitchen area, a common area and access to the inside of a vacant silo which was creatively used for picture taking, musical instrument playing and in some cases just silent meditation.
The upper level was mostly just open space, he recalls, except for the several canoes which were stored there by a local canoe club.
"The typical traveller was a young, 18-25-year old from all around the world – Europe, Australia, New Zealand, Asia, the Middle East – everywhere where hostelling was a huge part of their culture," Theis says. "We seldom had American guests.
"There was a three-day/night limit, which at times we could extend, and guests were assigned a chore – most of the time a household duty like, dusting, mopping, garbage collection, etc. – in addition to their $5 daily fee."
Theis doesn't recall exactly when or why the hostel closed.
"Shortly before we left, the administration of hostel transitioned from American Youth Hostel to Hostelling International, which may have led to differences between the new global organization and the local board," he muses, "possibly losing control of the operation and, along with several board members aging, the enthusiam was diminishing and, of course, as always seems to be the case the lack of funding."
Later, according to Emmons, the house was used as a residence for AmeriCorps volunteers.
However, the property has been vacant for a decade and the barn especially was becoming so decrepit that there were plans afoot to tear down both buildings.
Fortunately, then along came Virginia Emmons.
"When I became an adult, I had had done my own traveling," she says. "My husband and I were Peace Corps volunteers in West Africa and we have been all over the world. So as I started to come back to, to Greendale, I wondered what's going on with that place?"
It took Emmons about two years to figure out who to call and she finally send an email to County Parks Director Guy Smith.
"In like within an hour he was like, 'oh, talk to, you know, Jeremy (Lucas, parks director of administration & planning) about this, and then Jeremy got me to James Tarantino and that's kind of how it all got going."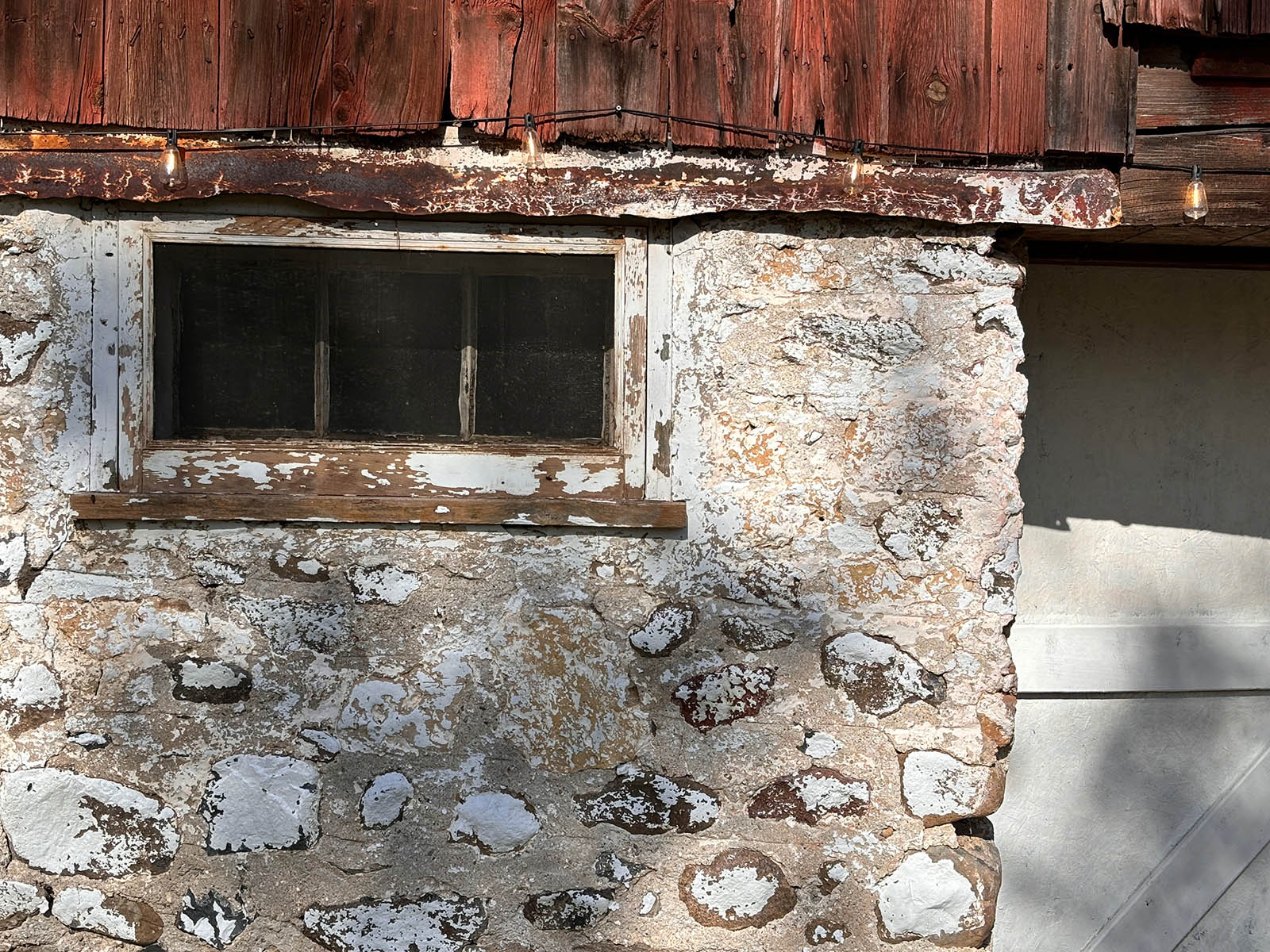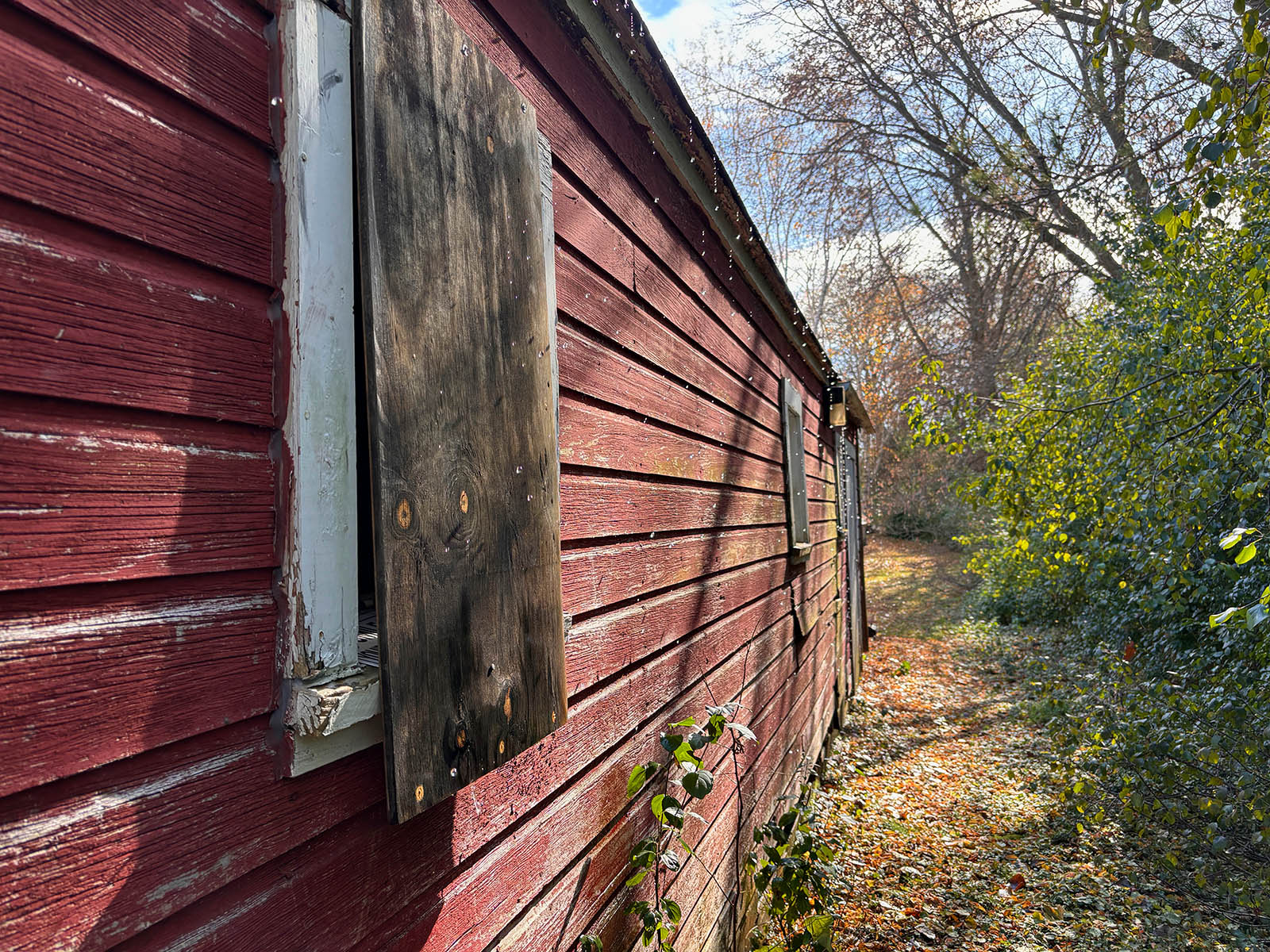 Emmons found that the county was really interested in saving, rather than tearing down the barn and farmhouse, something echoed by the area's county supervisor, Kathleen Vincent.
"The Loomis Barn and Guest House stand as a testament to our community's rich history, and I'm profoundly grateful to Milwaukee County Parks for making this initiative a reality," Vincent said in a statement. "I'm excited about preserving the history and heritage that these buildings represent while also creating a new and exciting community space for the public to enjoy.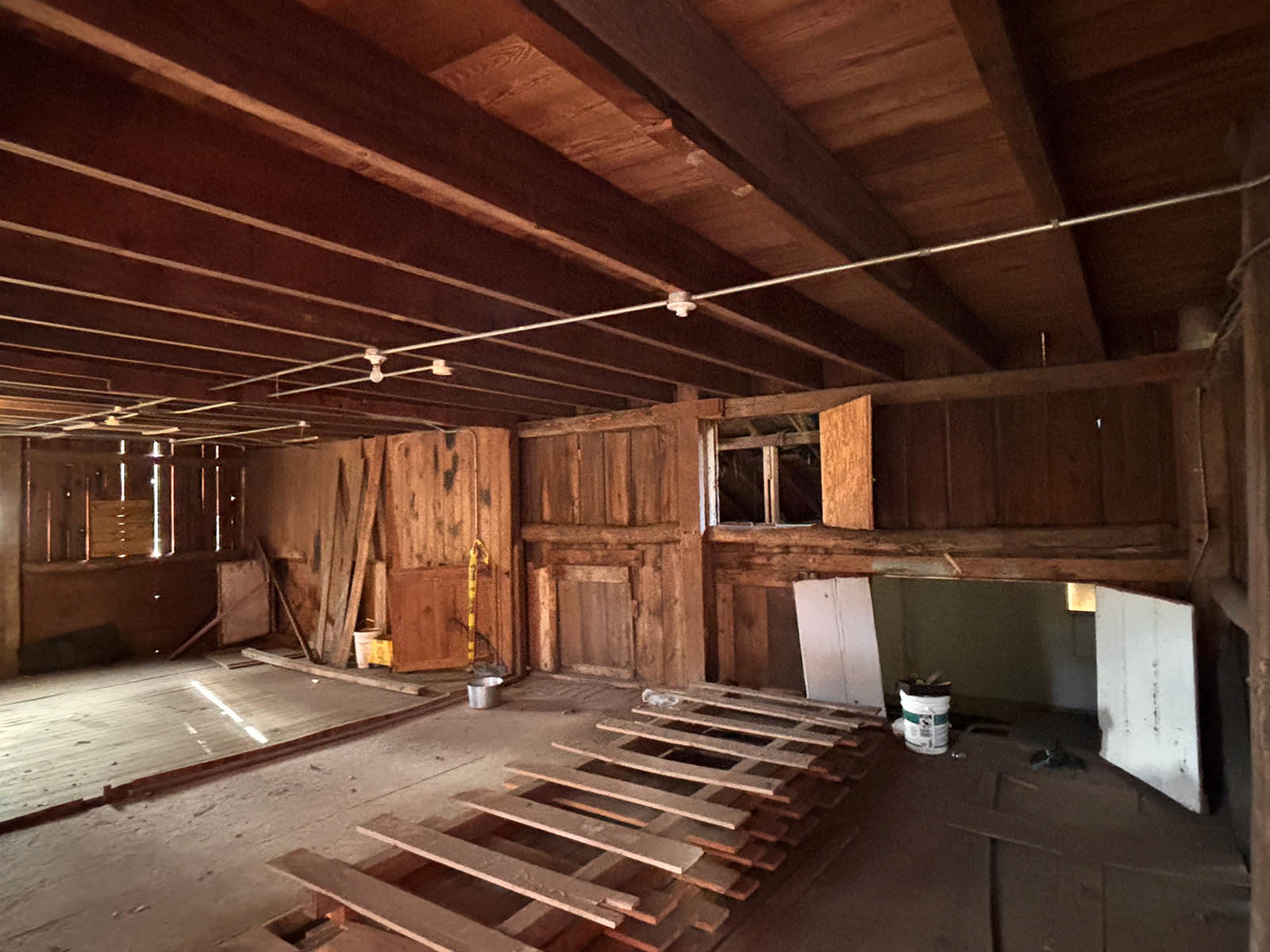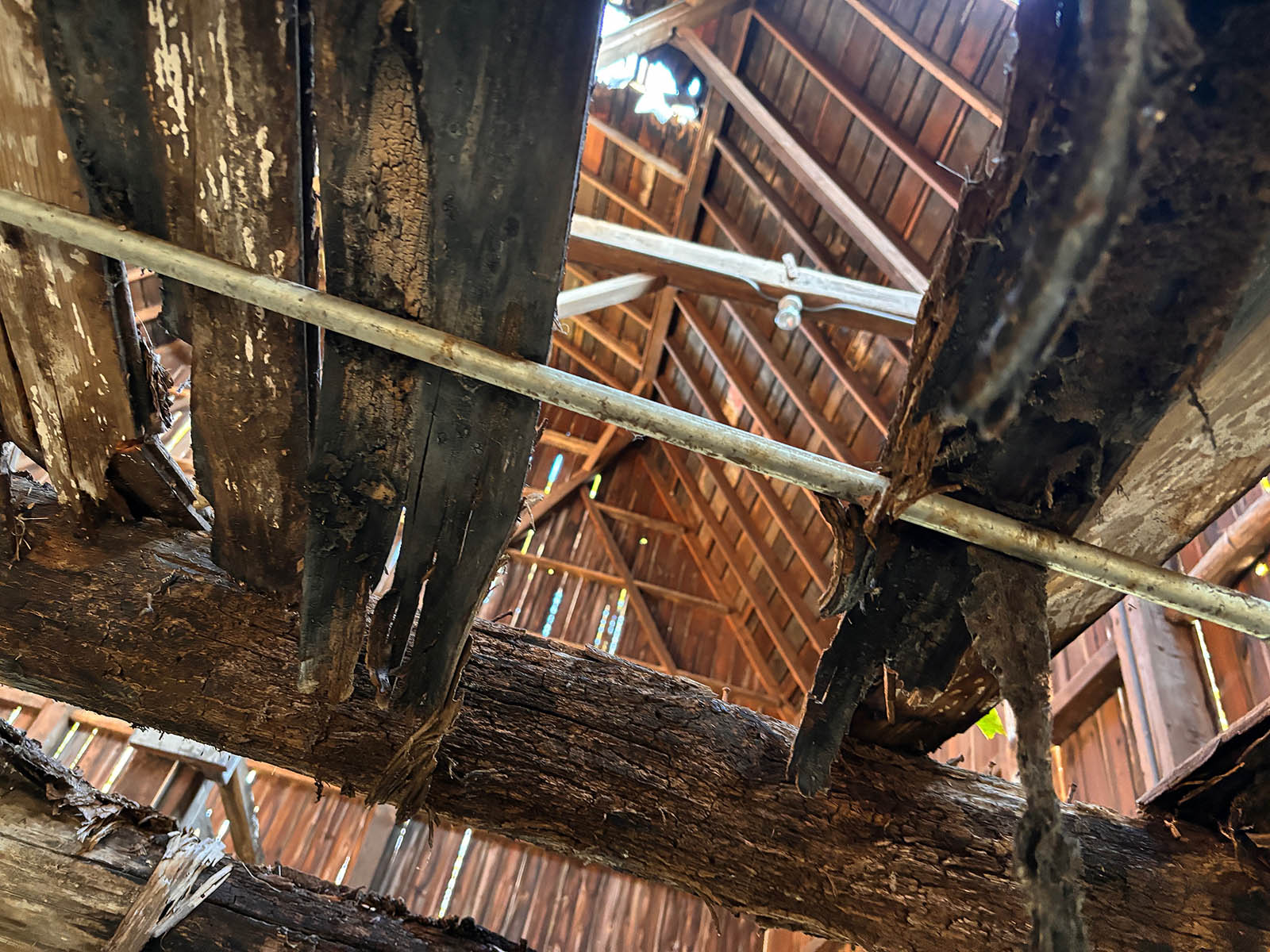 "As a longtime Greendale resident myself, it's particularly inspiring to see fellow longtime resident and local business owner, Virginia Emmons of Two Weathervanes LLC, take the lead in restoring these historical structures."
According to the deal that was announced recently by County Executive David Crowley, Emmons would get a 25-year lease in exchange for restoring the buildings, with five 10-year extension options.
Emmons will pay 15 percent of net revenue per year for rent, once the cost of renovations are recouped. Half the rent will be earmarked for county reinvestment in the property.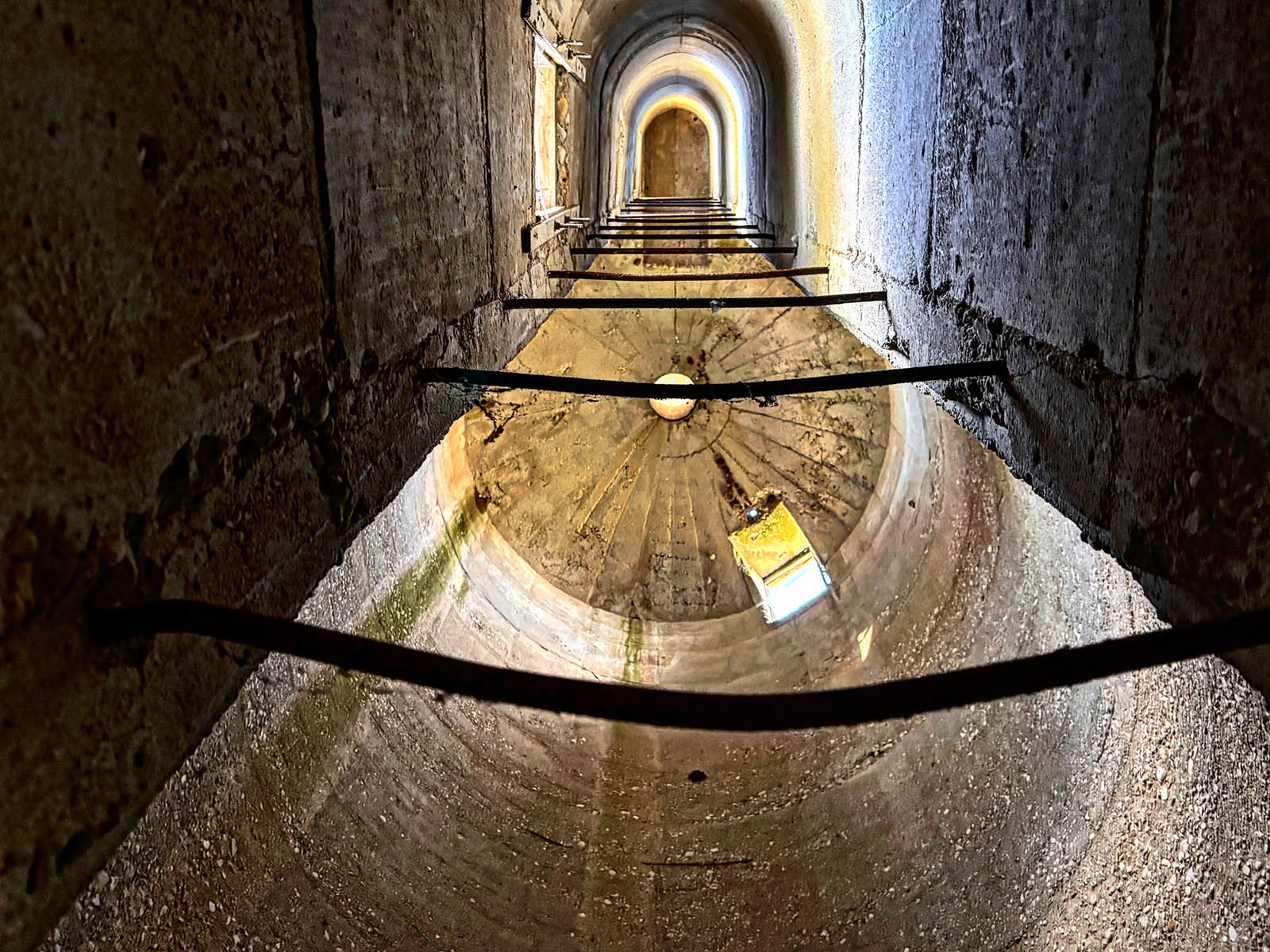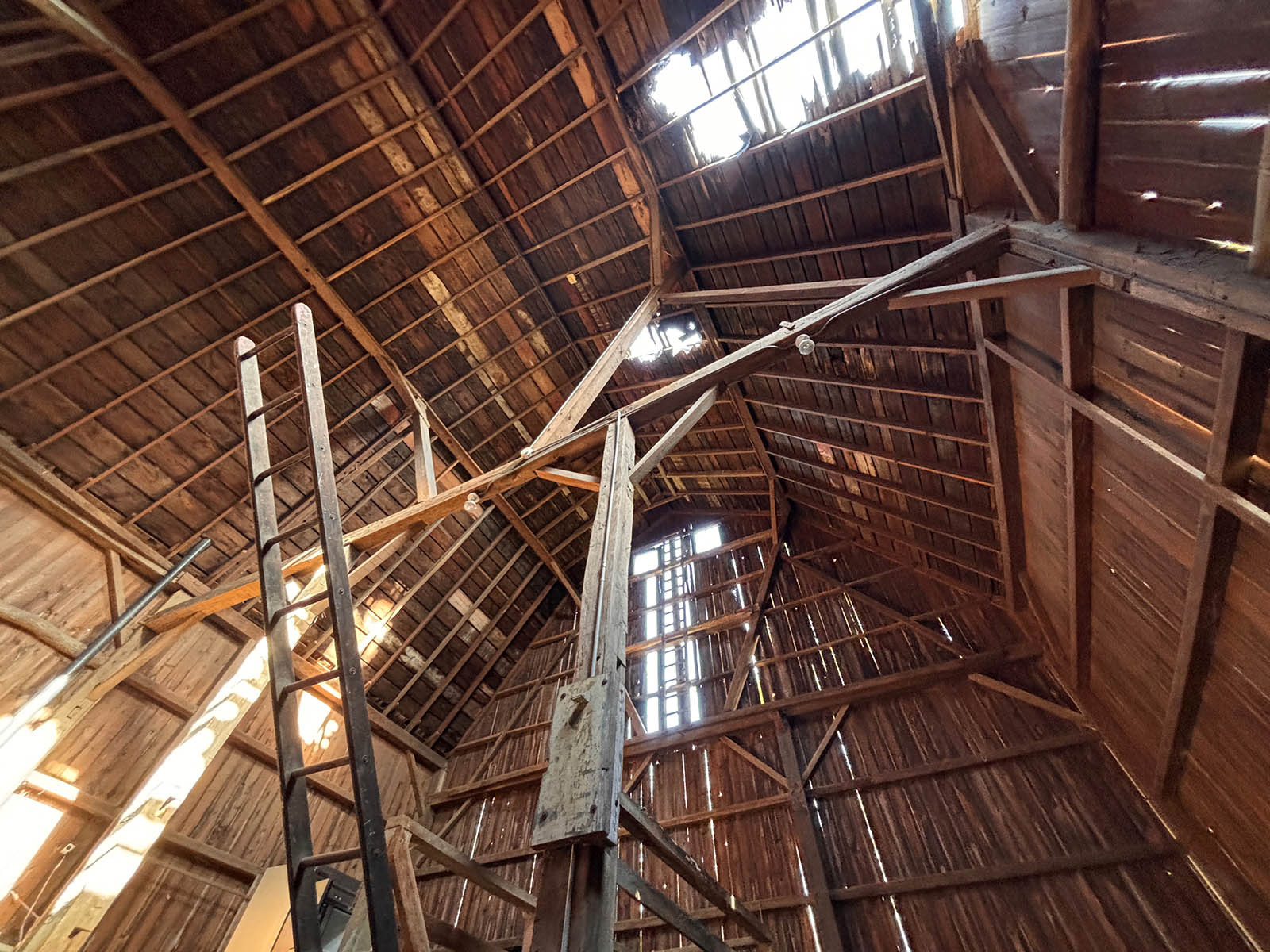 So, what's the plan for creating revenue at the site? Well, that's not yet entirely clear, as Emmons is eager to seek community input.
"I'm not married to any specific plan, but there are things that would allow us to generate more resources," she says. "I have what I'd like to do and then we have a good deal of flexibility as to like what the community's going to want us to do."
Some ideas include bike rentals – the Oak Leaf Trail passes practically through the site – some sort of kayaking related business, perhaps, as the Root River runs behind the site, maybe a climbing wall inside the incredible silo space, perhaps a cafe or some sort of refreshments for trail users.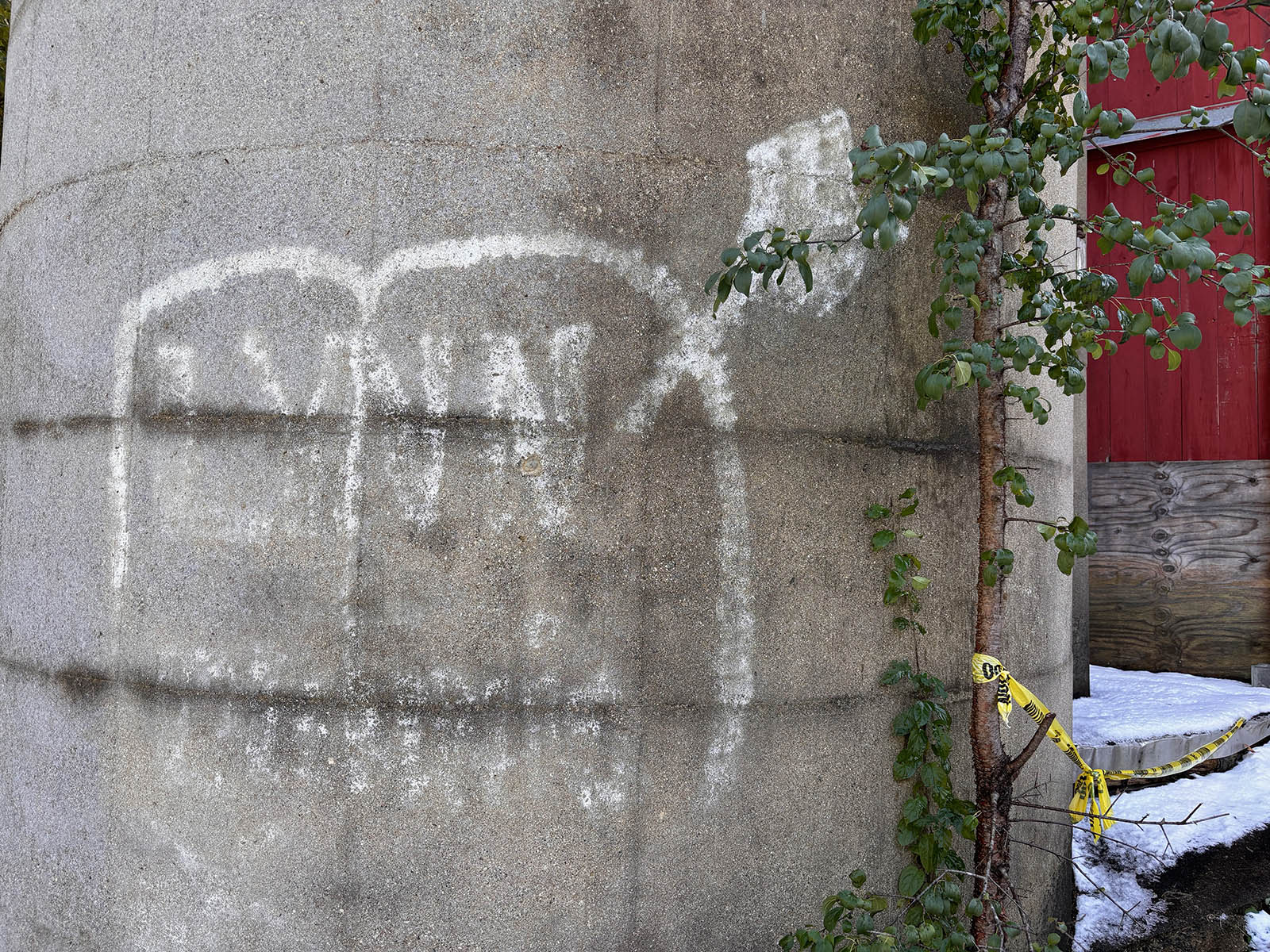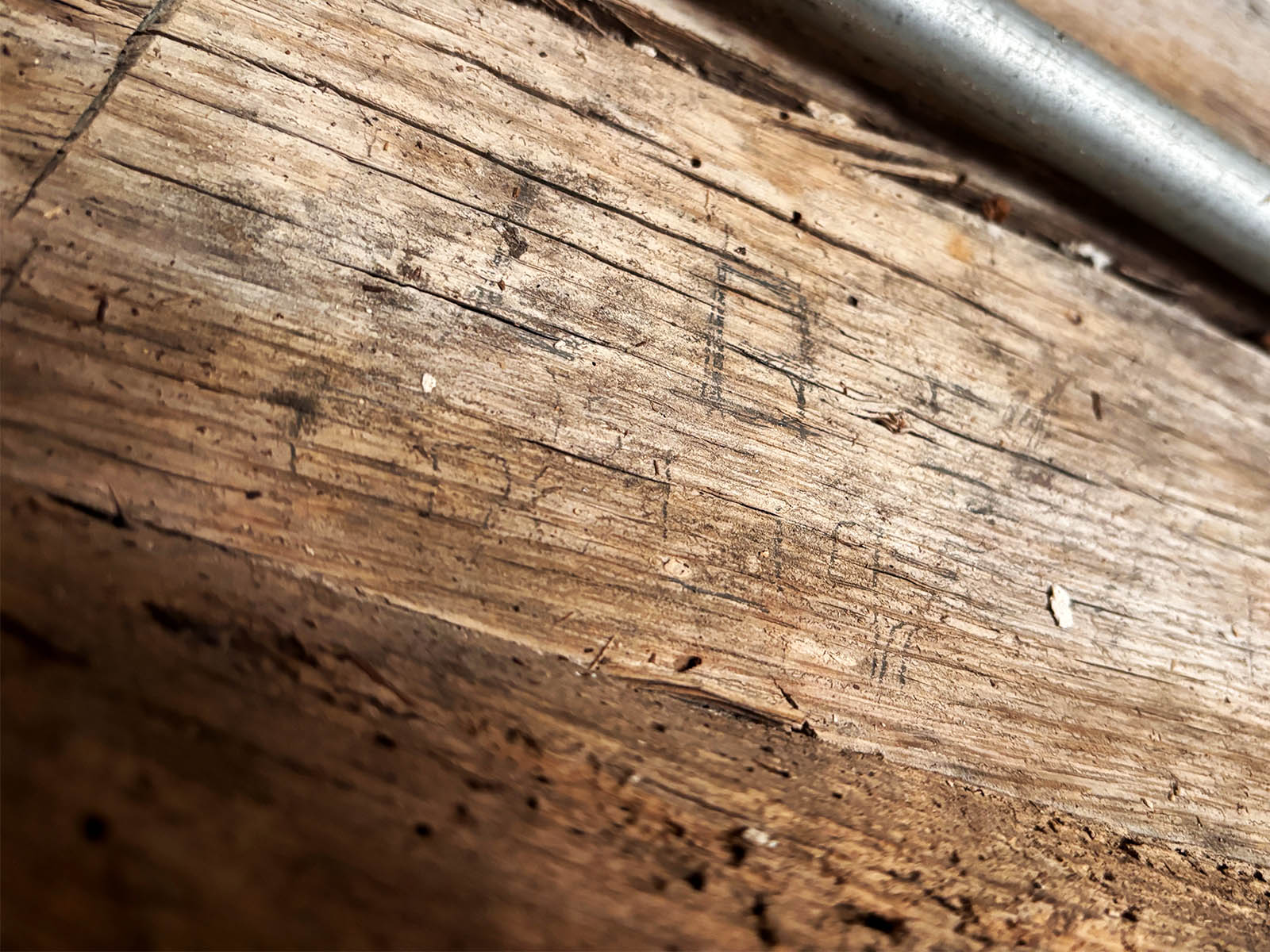 "I think there is a really interesting idea that could build around this sort of urban agricultural tourism, where folks who live five to 10 minutes away can go and have what feels like a rural experience, but just minutes from their home," Emmons says. "There are a lot of interesting models.
"There's one that I really like in Florida called Heritage Market, where they essentially converted a barn. There's a cafe component with lots of arts and crafts and, and homemade honey and chicken eggs ... sort of like this boutique farmer's market in one part of the space.
"Then we have this massive upstairs barn part, which I would love to reserve for some type of community convening space. Greendale really is lacking in community space for family reunions, that kind of thing; I'd like to have weddings. Do I need to have them every weekend? No. But it would be nice to reserve a few dates in the summer, when we could do that.
Emmons has no shortage of ideas. She is also interested in helping to bring back winter ice skating to nearby Scout Lake Park.
"We might not do all those things ourselves," says Emmons, "but maybe we'll sublease to an organization that has more expertise in those areas."
More than what will specifically take place at the site, what's important to Emmons is that the site survive and find a new life.
"There's actually a larger conversation here because there are several farm properties in the Greendale area that are all at risk of just continuing to deteriorate," she says. "They're all sort of like the last relics of the time before Greendale existed.
"My background is in community and social change, that's what my master's degree is in. That's what I'm getting my doctorate in," Emmons says, "largely around these public, private community generated projects.
"There's a lot of things that the government isn't able to do, (but) that private citizens can do. In this case it's almost like the perfect scenario."
Born in Brooklyn, N.Y., where he lived until he was 17, Bobby received his BA-Mass Communications from UWM in 1989 and has lived in Walker's Point, Bay View, Enderis Park, South Milwaukee and on the East Side.
He has published three non-fiction books in Italy – including one about an event in Milwaukee history, which was published in the U.S. in autumn 2010. Four more books, all about Milwaukee, have been published by The History Press.
With his most recent band, The Yell Leaders, Bobby released four LPs and had a songs featured in episodes of TV's "Party of Five" and "Dawson's Creek," and films in Japan, South America and the U.S. The Yell Leaders were named the best unsigned band in their region by VH-1 as part of its Rock Across America 1998 Tour. Most recently, the band contributed tracks to a UK vinyl/CD tribute to the Redskins and collaborated on a track with Italian novelist Enrico Remmert.
He's produced three installments of the "OMCD" series of local music compilations for OnMilwaukee.com and in 2007 produced a CD of Italian music and poetry.
In 2005, he was awarded the City of Asti's (Italy) Journalism Prize for his work focusing on that area. He has also won awards from the Milwaukee Press Club.
He can be heard weekly on 88Nine Radio Milwaukee talking about his "Urban Spelunking" series of stories.