Ahoy, Milwaukee mateys! Although "International Talk Like A Pirate Day" is Sept. 19, the first ever "Talk Like A MILWAUKEE Pirate Day" is Wednesday, May 24.
In honor of this new "holiday," OnMilwaukee will feature a full-day of pirate-related content, from an interview with a local man who has spent thousands of dollars to create a costume in the exact likeness of Jack Sparrow (Johnny Depp's character in the "Pirates of the Caribbean" movies) and a name generator that provides users with their very own pirate name to a report on Lake Michigan pirates and recipes from the beloved, now-defunct Captain's Steak Joynt restaurants that were popular in Milwaukee in the 1970s and '80s.
OnMilwaukee encourages all Milwaukeeans to dress and talk like a Milwaukee pirate on May 24. This might include wearing black clothing, Admirals gear (with the pirate skull logo) or, of course, an eyepatch. (An eyepatch with the Hoan logo on it is particularly encouraged.)
OnMilwaukee will also publish a glossary of "Milwaukee pirate terms" including:
Yarrrrrr der hey!
Walk the Plankinton!
Shiver Me Winters!
Yo ho ho and a bottle of Rumchata!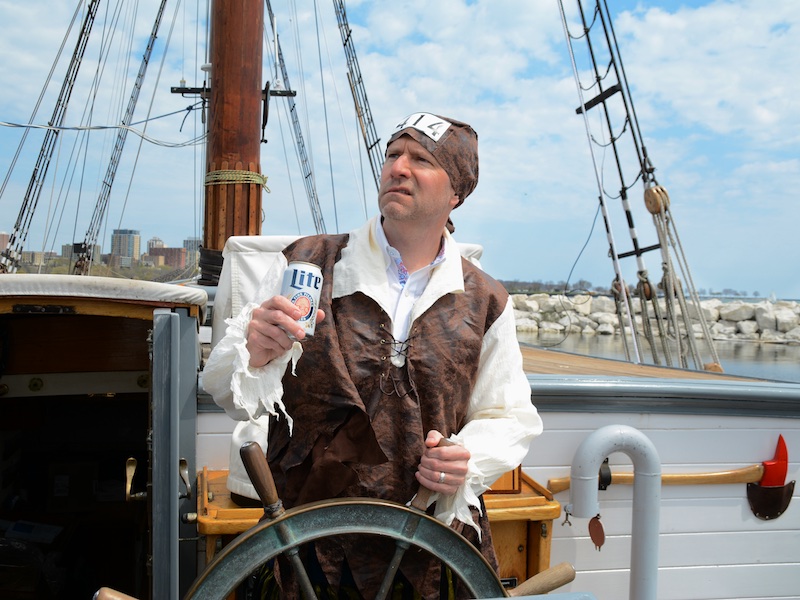 "Why a Milwaukee Talk Like A Pirate Day? Why not!" says OnMilwaukee senior writer and editorial manager Molly Snyder. "Just enjoy a day of whatever floats – or sinks – your boat, 'Milwaukee pirate' style."